! >
Broadway To Vegas
  
 SHOW REVIEWS CELEBRITY INTERVIEWS GOSSIP NEWS

| | |
| --- | --- |
| | |
BEIJING OLYMPICS OPENING CEREMONY CRITICIZED - - JAMIE FARR AND ANITA GILLETTE IN FLAMINGO COURT - - 9-CD RELEASE CELEBRATES JERRY HERMAN - - NATIONAL THEATRE WANTS YOUR PRESIDENTIAL PARTY - - SHREK THE MUSICAL - - BRIAN STOKES MITCHELL AND THE BOSTON POPS - - 25th ANNUAL ROOTS OF AMERICAN FESTIVAL - - A CHORUS LINE CLOSES - - DONATE . . . Scroll Down


Copyright: August 17, 2008
By: Laura Deni

CLICK HERE FOR COMMENT SECTION
CRITICISM OF OPENING CEREMONY AT BEIJING OLYMPICS - SOUR GRAPES OR JUSTIFIED?
Lin Miaoke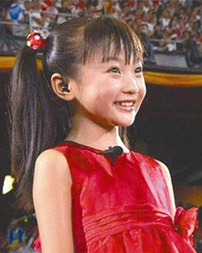 The Opening Ceremony of the Beijing Olympics was stunning. As a host, China has been exemplary and gracious.

Suddenly allegations surfaced that some of the firework displays had a touch of Hollywood special effects, and that empty seats were filled by seat warmers.

On those two issues, nobody should care.

The magnificent production was staged for television cameras and was a spectacular event worthy of Hollywood's finest production.

Bench warmers are a staples of the industry. Broadway uses them and so does Las Vegas. No live television show with an audience shot is going to show viewers empty seats. Seat fillers at Emmy and Oscar awards - those people who scamper in to sit down when a celebrity takes a bathroom break - are gowned and groomed. There are even agencies that register people to serve and seat warmers.

What ramped up the concern level about the Beijing Olympic Opening Ceremony was the admission that 9-year-old Lia Miaoke, who has worked as a television commercial actress, was actually lip-synching.

Lin Miaoke received thunderous applause from the 90,000 spectators at the National Stadium, known as the Bird's Nest, when she performed Sing a Song of Praise to the Motherland as 56 children, each representing an ethnic group of the country's 56 nationalities, carried the national flag into the stadium at the opening ceremony.

It's not the first time the lip-synching technique has been in play at the Olympics. At the 2006 Winter Olympics in Turino famed tenor Luciano Pavarotti, then 71, lip-synched an aria. That was said to be a concession to his age and the cold weather. But the recording was still his voice, as is usually the case when performers lip-synch.



Yang Peiji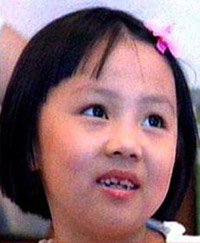 What got the dander on end was the disclosure that Lin Miaoke wasn't lip-synching to her own voice, but to the voice of Yang Peiyi, who wasn't on camera because officials felt she had "bad teeth."

The two most common orthodontic problems in children are crowding of the teeth and protrusion of the upper incisors. As far as Broadway to Vegas knows China has marvelous dentists. And, there are other camera shots besides a close-up of the singer's mouth.

The disclosure has brought worldwide attention and headlines which rival those made by the winning athletes.

Rating wars, unrealistic audience and advertiser demands, capitulated to by those in charge is not specific to any one country or a specific event.

The Chinese weren't trying to deceive. They were trying to put on a good show. The opening ceremony is supposed to be a highly orchestrated, over-the-top extravaganza which is meant to entertain. That it did - as can be attested to by the record breaking 34.89 million television viewers. ( See Broadway To Vegas column of August 10, 2008)

Lip-Synching Vocal Provider as a noncredited art form is nothing new. It was Marni Nixon that was hired to do the actual singing for just about every American movie actress whoever lip-synched her way through a song.

That includes Nixon as the singing voice of Deborah Kerr, Natalie Wood and Audrey Hepburn in the motion pictures and on the soundtracks of The King and I; An Affair to Remember; West Side Story and My Fair Lady.



Marni Nixon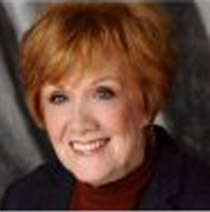 During those days Nixon was kept under wraps. The credits for her many dubbing roles did not appear on the titles of any of the films - and pr spin actually promoted the singing ability of those film actresses. Not until the press questioned Audrey Hepburn's ability to carry a tune, was the ruse exposed. Nixon didn't begin to be fully credited or widely acknowledged until the movies' subsequent release on VHS decades later.

In 2004 famed opera singer Deborah Voight, contracted by London's Royal Opera House to play the lead in Aniadne, became the center of a firestorm over a little black dress - little being the operative word. Voight got kicked to the curb after the casting director decided the titular Greek goddess should wear a black evening dress rather than a toga. He declared that Voight was too fat to look good in the dress.

Three months later Voigt underwent gastric bypass surgery, something she had long been considering for health reasons. She subsequently lost 135 pounds.

In 2006, the Royal Opera rehired Voigt, announcing she would return to the role of Ariadne in the 2007-2008 season. This past June a glamorous Voight - wearing that dress - delivered a majestic performance in the production which ran through July 1, 2008. She can be enjoyed performing the title role in La Gioconda at the Metropolitan Opera in New York City September 24, 27, October 2, 6, and 9.

More than one American girl has lost a job because her breasts weren't large enough, her legs not long enough or her smile not bright enough.

Encased in a seductive, magnetic light, show business is a cruel occupation.

This incident tugs at the heart because it involves children.

Granted, American proliferates with beauty/talent contests for children - remember the murder of JonBenét Ramsey and the subsequent scandal of how children in beauty contests are primped and promoted?

What Broadway To Vegas hopes is that all of the children involved in the Beijing Olympics feel good about themselves.

Putting such importance on appearance sends a horrified message to both children, and the world wide cottage industry of stage parents dependant upon their famous child to ensure their elevated lifestyle.



Musical director Chen Qigang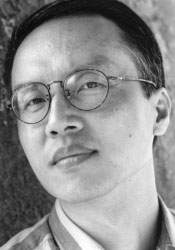 When Lin Miaoke started doing interviews and relished the praise being given her singing voice, musical director Chen Qigang suffered an attach of conscious. The Shanghai born, award winning musician blew the whistle. He should be commended for his courage and forthright explanation. He described the contest leading to the child who would sing as "grueling."

Mr. Chen, who has lived in France since 1984 and became a Naturalized French citizen in 1992, said the initial anthem singing hopefuls had been reduced to ten. Then one was selected based only on the quality of her voice. That youth was a 10-year-old. But she was dismissed.

Officials termed her not "cute" enough.

"We used her to sing in all the rehearsals," Mr. Chen told Beijing Radio. "But in the end the director thought her image was not the most appropriate, because she was a little too old. Regrettably, we had to let her go."

At that point Yang Peiyi entered the picture - but not for long.

"The main consideration was the national interest," he said. "The child on the screen should be flawless in image, in her internal feelings, and in her expression. In the matter of her voice, Yang Peiyi was flawless, in the unanimous opinion of all the members of the team."

During a final rehearsal when adorable Yang Peiyi was singing, a member of the Chinese politburo who was in attendance announced that, while Yang Peiyi had a perfect voice, she was not right for the camera because of her teeth.

"This was a last-minute question, a choice we had to make," Mr. Chen has said in published reports. "Our rehearsals had already been vetted several times - they were all very strict. When we had the dress rehearsals, there were spectators from various divisions, including above all a member of the politburo who gave us his verdict: we had to make the swap."



Nine-year-old Zhu Qiaoyan- nicknamed Qiao Qiao did her own flying, chasing a kite at the opening ceremony. At the age of 5, she was sent to a circus in Shenyang, having learned acrobatics since she began to walk. She told the press that flying a kite in the air was easy. She could do somersaults in the air but the director didn't let her do it. In her opinion the best thing about being in the Olympic Ceremony was being allowed to "have delicious food and fruits during the rehearsal." Photo: BOC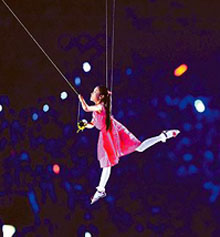 Mr. Chen defended the switches.

Readers might want to keep in mind that many a Broadway producer or director has changed performers at the last minute. Remember the February 1997 hubbub over the firing of 12-year-old Joanna Pacitti, who won the lead in Annie after a highly publicized search? Reason for her dismissal was "wooden acting." She was replaced by her 8-year-old understudy.

Immediately attorney Joseph F. Claffy said "a $10 to $50 million lawsuit will be filed against Annie producers Timothy Childs, Rodger Hess and Jujamcyn Theaters."

The grounds: "She won a contest to be Annie and they cannot take the prize from her."

China is not a litigious country.

"We have a responsibility to face the audience of the whole country, and to be open with this explanation," Mr. Chen said in response as to why he came forward. "We should all understand it like this: it is a question of the national interest. It is a question of the image of our national music, our national culture."

"Especially at the entrance of our national flag, this is an extremely important, an extremely serious matter. "

"So we made the choice. I think it is fair to both Lin Miaoke and Yang Peiyi - after all, we have a perfect voice, a perfect image and a perfect show, in our team's view, all together."

The question that the collective press asked remained: Why was Lin Miaoke allowed to give interviews in which she accepted praise for her singing?

"She might not have known that the words she was singing could not be heard. She had, in fact, only known she was going to perform at all 15 minutes beforehand," replied Mr. Chen, opening up another issue regarding Lin Miaoke's feelings about being the last to learn that her vocal ability was deemed substandard.

Lin Miaoke thought she was singing live - but actually sang into a dead microphone - while the voice of Yang Peiyi was broadcast to the world.

The reaction to this situation spotlights cultural differences as much as the respective legal systems. In American, there would have been a lawsuit. In China, Yang Peiyi is reported to have said; "I am proud to have been chosen to sing at all." Lin Miaoke told the China Daily newspaper; "I felt so beautiful in my red dress."


THE MUSIC GOES ROUND AND ROUND - CELEBRATING JERRY HERMAN
Jerry Herman
For the first time ever, the legendary recordings of the exuberant, tune-filled musicals of Broadway composer-lyricist Jerry Herman are available in a new digital-only collection from Masterworks Broadway, celebrating the 25th anniversary of the premiere of Herman's ultimate Broadway triumph, La Cage aux Folles.

All nine titles in the Jerry Herman digital collection became available on all digital service providers as of August 5. Physical CDs, complete with each album's original cover art and liner notes, are available only through ArkivMusic.

The release of the Jerry Herman collection comes just as two classic Herman songs from Hello, Dolly! – "Put on Your Sunday Clothes and It Only Takes a Moment – are reaching a new and broader audience, as key elements in one of the summer's biggest hit films, Walt Disney/Pixar's WALL-E.

In a 1983 interview I did with Herman for Billboard we discussed the songs in Hello, Dolly! When asked if he had a favorite, he first replied; Ribbons Down My Back. Then he quickly added, Put On Your Sunday Clothes. Barely taking a breath he threw in, It Only Takes a Moment. For listeners, it only takes a moment to fall in love with Jerry Herman songs.

Broadway To Vegas was given the opportunity to select four of the titles to review.

Herman's first Broadway musical Milk and Honey came to Broadway in 1961, which ran for 543 performances, was the winner of five Tony nominations, including Best Musical and Best Score. The score also produced his first breakout hit song, Shalom.

The show starred opera singers Robert Weede and Mimi Benzell, singer/dancer Tommy Rall and the first lady of the Yiddish theater, Molly Picon.

Recorded October 15, 1961 in Webster Hall in New York City, the original cast recording (LOC/LSO-1065 RE2) was produced by George Avakian and Joe Linhart, with Max Goberman conducting. Orchestrations by Hershy Kay and Eddie Sauter. with choral arrangements by Robert de Cormier. Ernest Oetrich served as recording engineer.

Digital technicality takes this invigorating musical to a level of listening perfection.

"In 1961 Milk and Honey cost $300,000. That was fortune," the exuberant songwriter told me in December, 1982. "Now it's $4 million. You have to have wild wealth, or go to corporate wealth. It's tougher today, even for a Merrick or a Nederlander."

Adjust for inflation and not much has changed in 25 years.

To promote Milk and Honey Herman sat behind a black grand piano and tickled the ivories on The Ed Sullivan Show.

In many ways this production was groundbreaking. The show was as much about a country and a country in conflict - Israel - as it was about falling in love - an emotion which can withstand the worst of conflicts.

Phil Arkin (Robert Weede) in an American visiting his married daughter in Israel. Ruth Stein (Mimi Benzelll) is a tourist traveling with a group of widows from the United States - lead by tour guide Clara Weiss (Molly Picon. As she explained in Chin Up, Ladies they are in Israel looking for "More of a merging of two cultures - male and female."

Noted for his feel good approach to life, Herman doesn't gloss over mid-east tensions.

In the title song Tommy Rall, as the character David, ruefully declares:

The honey is kind of bitter and the milk is a little sour.
Do you know the Pebble is the State's Official Flower?

His political observations also include:

How about the tensions, the political dissentions? How about the border when the Syrians attack? How about the Arab with the riffle in your back? How about the water? What there is of it, is fine.

As the show progresses it's obvious that - "When you have wonderful plans for tomorrow, somehow even today looks fine."

Singers include: Burt Bier, Johnny Bordon, Ronald Hogate, Ellen Berse, Addi Negri, Dorothy Richarson, Rose Lischner, Diane Goldberg, Ceil Delli, Thelma Pelish, Lanna Sanders, Judi Arkin, Ellen Madison, Lou Polacek, David Londo, Matt Turney, Jose Gutierez, Linda Howe, Michael Nestor, Jane Zachary, Renato Cibelli, Ari Tookoyan and Reuben Singer.

The Grand Tour - Original Broadway Cast Recording is a largely forgotten piece in Herman's canon. With a score by Jerry Herman and a book by Michael Stewart and Mark Bramble, The Grand Tour marked Herman's return to Broadway after almost a decade away. It features Joel Grey, Florence Lacey and Ron Holgate in an adaptation of S.N. Behrman's play Jacobowsky and the Colonel.

The musical originally played Broadway's Palace Theatre Dec. 27, 1978-March 4, 1979.

The Grand Tour secured three Tony nominations including one for Best Original Score. The original cast recording was made February 5, 1979 in Webster Hall, with Wally Harper conducting and Herman and Mike Berniker producing.

The story concerns an unlikely pair. S.L. Jacobowsky, a Polish-Jewish intellectual, has purchased a car he cannot drive. Stjerbinsky, an aristocratic, anti-Semitic colonel, knows how to drive but has no car. When the two men meet at a Paris hotel, they agree to join forces in order to escape the approaching Nazis. Together with the Colonel's girlfriend, Marianne, they experience many adventures while on the road, but trouble ensues when Jacobowsky falls in love with the young girl.

Grey's poignant performance, as a Polish Jew trying to keep one step ahead of the Nazis earned him a Tony nomination.

While the subject matter could be downer in the hands of a pessimist - remember this is a Jerry Herman creation - and illuminates Herman's glass-is-half-full approach to both music and life. The orchestrations will raise your spirits and have your toes tapping and the tunes transport the listener on a tour of hope.

Grey's big number is I'll Be Here Tomorrow, a sentiment which resonates throughout the score.

Herman came back to Broadway in 1983 with what has been called his most gratifying success - La Cage aux Folles, based on the popular French farce.

Boy wants to marry girl. Boy's parents are two gay men. Girl's parents are conservative right wingers. Boy asks drag queen "mother" to stay out of the picture. Mayhem, comedy, and much cross-dressing ensues.

The non-musical movie version was The Bird Cage with Robin Williams and Nathan Lane.

The original Broadway La Cage production won five Tony Awards including Best Musical and Best Score, and featured George Hearn, Gene Barry, Jay Garner, Merle Louise and John Weiner. The original cast recording was made on August 4, 1983 in RCA Studio A in New York with Thomas Z. Shepard producing and Don Pippin conducting. This digital release celebrating the show's 25th anniversary includes a bonus track of Jerry Herman at the piano describing the creation of I Am What I Am.

In addition to Hearn, Barry, Garner, Louise and Weiner, the cast features: David Cahn, Dennis Callahan, Frank DiPasquale, John Dolf, David Engel, David Evans, Linda Hamilton, Eric Lamp, Dan O'Grady, Deborah Phelan, David Scala, Sam Singhaus, Brian Kelly, William Thomas, Jr., Leslie Stevens, Elizabeth Parrish, Walter Charles, Sydney Anderson, Betsy Craig, Jack Neubeck, Jay Pierce, Marie Santell, Jennifer Smith, Mark Waldrop, Ken Ward, Jay Garner, Robert Bruback, Drew Geraci, Jan Leigh Herndon and Leslie Simons.

Jerry Herman's Broadway - In 1992, with Herman producing, Don Pippin led 70 of the most talented musicians to ever make music anywhere, in this orchestral tribute to all of the Herman musicals. Orchestrations by Tyler, arranged by Pippin who is Herman's longtime musical director and right hand. According to the booklet inside this CD, this product was recorded May 14-17, 1992 with Igor Silverman serving as recording supervisor. Both the cover shot as well as information on the inside list the orchestra as "The RCA Victor Symphony Orchestra," which confuses us. The RCA Symphony Orchestra hasn't existed as a playing unit since the 1960s. Most of their recordings were done between 1934-1953. Unfortunately, the new CD of Jerry Herman's Broadway doesn't list the names of any musicians. All of them deserve praise.



Don Pippin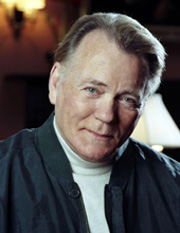 This CD is a must for any collection. One of the rare recordings that can be put on and replayed all day without boring the listener or annoying anyone within hearing range.

The overture is a dynamic, flawlessly compiled selection of tunes that represent Herman's prolific career. The tracks begin with a selection titled The Showtunes, followed by Mame. That leads into The Waltzes covering tunes from five Herman productions. The Wedding Sequence from Milk and Honey leads into The Marches, which contains six tunes from five Herman musicals. That is followed by Song on the Sand from La Cage followed by a Mack and Mabel six song segment ending with The International Hello, Dolly!

Low bows to Don Pippin and RCA Victor Symphony Orchestra.

Sassy, romantic, dramatic, sweeping or smooth, the orchestrations are suburb with a special accolade to both the string and horn sections. The drum work during The Marches segment emphasizes that a drum has a vocabulary. Jerry Herman's first successful off-Broadway revue was called I Feel Wonderful which is how you'll feel after listening to Jerry Herman's Broadway.

This 9 CD collection also include the first release in any digital format of the London Drury Lane cast recording of Hello, Dolly! starring Mary Martin – unavailable to fans since the LP era – the collection also includes the historic 1967 recording of Hello, Dolly! with an all-African-American cast led by Pearl Bailey and Cab Calloway.

Previously available titles such as the original Broadway cast recordings of Hello, Dolly!, Mame and Dear World are also included in the collection, in which all titles include new digital booklets. The Dear World recording has been supplemented with a newly recorded bonus track on which Herman at the piano plays the rarely heard And I Was Beautiful from the score.

Masterworks Broadway is also introducing a podcast series featuring interviews with Herman, Angela Lansbury, Harvey Fierstein and other musical theater superstars telling intimate stories and discussing the creation and enduring appeal of Herman's musicals.


ENTERTAINING ON INAUGURATION DAY
National Theatre in Washington, DC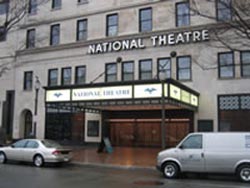 Somebody is going to get sworn in as the 56th President of the United States on Inauguration Day, January 20, 2009. We have it narrowed down to a man.

After the oath taking and the parade - let the parties begin.

The National Theatre on Pennsylvania Avenue is known as The Theatre of Presidents. Located three blocks from the White House, nearly every President of the United States has been a guest at the National Theatre since the historic playhouse opened in 1835.

Knowing a business opportunity when they see one, the venue is offering up for bid the opportunity for a person or company to entertain their friends or clients in the public areas.

Starting bid is $25,000.

According to the bidding prospectus - "Our building on Pennsylvania offers attractive vantage points for parade viewing as well as an escape from inclement weather. The National Theatre is inviting businesses or other organizations that would like to entertain friends and clients on Inauguration Day to submit sealed bids to use our public rooms to entertain your guests."

Since the theatre has several bars it is surmised that the bidding will be brisk.

The prospectus promises:



Lobby of the National theatre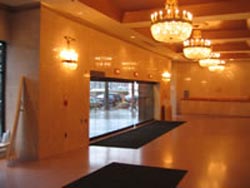 Guests can be greeted in our marble Street Level Reception Lobby which has a fully-equipped bar.
Our 2nd floor Helen Hayes Gallery looks out over Pennsylvania Avenue, and has a second fully-equipped bar.
Our 4th floor Corporate Lounge also overlooks Pennsylvania Avenue, and has a third fully-equipped bar.
All these gracious spaces feature crystal chandeliers and other handsome appointments, and have been recently redecorated with new carpets, draperies and freshly re-covered furniture.
It is our experience that people come and go on Inaugural Day. Some attend the Inaugural ceremonies or watch at home and then come to the theatre for the parade later in the day. Some come to the theatre to watch the Inaugural ceremony on television, watch a little of the parade from our windows or from the street, and leave early. Others stop by later in the day. Having a warm place to stop in on Inaugural Day is attractive even to people who are invited to the Capitol Swearing-In, people who have grandstand tickets, or who people who choose to watch mostly on the street but want a "home base" in which to get warm from time to time.

The winning bidder will have to sign an agreement which contains numerous "acknowledges" and, "agrees to," and the following stipulations:

BIDDER agrees specifically to ensure that there is no interference with, or damage to property of the Broadway production of WEST SIDE STORY which will be in the building's backstage areas and hallways. No deliveries can be made before the final performance of this production, which will end at midnight on January 17.

It is likely that the Secret Service or other governmental authority will require the preparation and submission of an Official Guest List in advance of the event. BIDDER will cooperate with all governmental and security requirements associated with Inauguration Day. Any issues relating to the Official Guest List raised by such authorities shall be the responsibility of BIDDER.

BIDDER agrees to engage at its own expense a professional licensed security service, subject to approval in advance by NTC. Protection shall be sufficient to prevent entry by protestors or other individuals not on the Official Guest List which will be provided, as required, to the Secret Service and other governmental authorities prior to the event.

The winning bidder will be announced on September 25.



Broadway To Vegas is supported through advertising and donations. Priority consideration is given to interview suggestions, news, press releases, etc from paid supporters. However, no paid supporters control, alter, edit, or in any way manipulate the content of this site. Your donation is appreciated. We accept PAYPAL. Thank you for your interest.


CURTAIN DOWN


A CHORUS LINE the revival playing at the Gerald Schoenfeld Theater on Broadway, will closed on August 17. The critically praised production opened in October 2006 and played 18 previews and 759 regular performances. It recouped its $8 million investment in less than five months.



FLAMINGO COURT

Anita Gillette and Jamie Farr
by Luigi Creatore. Director by Steven Yuhasz.

Starring Jamie Farr, who became a household name thanks to his delightful star turn on the TV series M.A.S.H., Tony Award nominee Anita Gillette, Lucy Martin, Herbert Rubens, Joe Vincent, Alex Bond and Tibor Feldman.

Farr and Gillette take on multiple roles in a three-act comedy featuring the loopy and endearing residents of Flamingo Court, a South Florida apartment complex. Each floor is another story with a lesson to learn. Sex after sixty's no sin. Where there's a will, there's a way (for your kids to fight over the inheritance). And love, at any age, can be a new and beautiful thing.

Playwright Creatore was part of the legendary record producing team of Hugo and Luigi, whose hits included such songs as Twistin' the Night Away; The Lion Sleeps Tonight; Shout; I Will Follow Him and the Elvis Presley classic Can't Help Falling in Love, which they co-wrote with George David Weiss.

Flamingo Court grew out of Creatore's adventures writing for the Boca Raton Community Theater.

Scenic Design by Jim Youmans. Lighting Design by Herrick Goldman. Costume Design by Carol Sherry. Sound Design by David Arnold.

Flamingo Court plays at New World Stages, Stage #2 in NYC.

PHANTOM OF THE OPERA at The Majestic Theatre in NYC welcomes Marni Raab into the role of Christine on Wednesday, August 20.

She succeeds current star Jennifer Hope Wills during Ms. Wills' maternity leave. Wills' final performance will be Saturday evening, August 16 and she is expected to return in June 2009.

[In between Ms. Wills and Ms. Raab – from Monday evening, August 18 through Wednesday matinee, August 20 – the role of 'Christine' will be played by current 'Christine' Alternate Elizabeth Loyacano.

THREE CHANGES a new play by Nicky Silver. Directed by Wilson Milam.

Starring Golden Globe winner Dylan McDermott, Emmy Award nominee Maura Tierney, Aya Cash and Brian J. Smith.

In Three Changes, "Nate (Dylan McDermott) and Laurel (Maura Tierney) are a comfortably married, Upper West Side couple - until Nate's wayward brother Hal arrives from Hollywood. What at first seems a casual visit, a chance to reconnect, is quickly revealed as something more ominous. Hal may have had success, but human connection is all that matters, and he intends to make connections - no matter who pays the price. A funny and darkly suspenseful look at the joy of family, and how far we'll go to get it."

Previews begin Aug. 22 toward an opening of September 16 with performances through September 28 at Playwrights Horizons Mainstage in Manhattan.

VANITIES a new musical written by Jack Heifner. Music and lyrics by David Kirshenbaum. Directed by Judith Ivey. Starring Lauren Kennedy, Sarah Stiles and Anneliese van der Pol.

Based on the smash hit 1976 comedy that ran for 1,785 performances Off-Broadway, Vanities is described as is a funny, sexy and poignant look at the journey of three All-American girls as they mature from cheerleaders to sorority sisters to independent women. Spanning the turbulent '60s through the late '80s, Vanities celebrates the lives and loves of three best friends caught up in rapidly changing times.

August 22 – September 28 at the Pasadena Playhouse, Pasadena, CA.

2008 INTERNATIONAL CHICAGO TANGO FEST Four nights of wonderful milongas (social dances) with live music Three days of tango workshops at the Palmer House Hilton Hotel and the Chicago Cultural Center. The exhilarating tango performance/show Tangastic! Argentina - The Tango Show staged in Chicago's Orchestra Hall at Symphony Center.

Outdoor milongas, art exhibits and concerts with tango orchestras, Trio Garufa from San Francisco, Mandragora Tango from Minneapolis and singer Alba Guerra from Argentina.

August 21-24 in Chicago.

JERRY HERMAN'S BROADWAY Hello Dolly!, Mame, and La Cage aux Folles are some of the most popular, most-often performed and most successful musicals of all time, and have given Jerry Herman the distinction of being the only composer-lyricist in history to have had three musicals that ran more than 1,500 consecutive performances on Broadway. His string of awards and honors includes multiple Tonys, Grammys, Drama Desk Awards, the Johnny Mercer Award, the Richard Rodgers Award, the Oscar Hammerstein Award, the Frederick Loewe Award, the Songwriters Hall of Fame, and the Theatre Hall of Fame.

Herman will be center stage for an evening of music and memories, with some of Broadway's best singer/actors, including Jason Graae, Debbie Gravitte, Ron Raines and Karen Morrow, performing Herman's most beloved songs, led by acclaimed conductor Don Pippin.

Michael A. Kerker, head of musical theatre for the American Society of Composers, Authors and Publishers (ASCAP), will also be on hand as emcee, as he chats with Herman about his extraordinary life and career. Saturday, August 23, at the Old Globe in San Diego, CA.

SHREK THE MUSICAL Book and Lyrics by David Lindsay-Abaire. Music by Jeanine Tesori. Directed by Jason Moore.

The most beloved swamp-dwelling ogre of all time is making his theatrical debut in a World Premiere at The 5th Avenue Theatre in Seattle.

This all-new production is based on Shrek's adventures in the classic William Steig book and Oscar-winning film.

Featuring an original new score, Shrek journeys from the swamp to the stage with his wisecracking sidekick Donkey, Princess Fiona, Lord Farquaad and a chorus of everybody's favorite fairytale creatures.

Officially opened on August 14 with performances through September 21.

KING O'LEARY freely adapted from Shakespeare by Angela Berliner. Directed by Justin Zsebe.

The Actors' Gang continues its tradition of offering family-friendly adaptations of Shakespearean tragedies with this buoyant and outrageous take on King Lear set during the California Gold Rush.
Reminiscent of the music hall shows of the Old West with songs, slapstick and a surprising love story, this iconoclastic tale can be enjoyed by all ages.

Playwright Berliner loosely based the character of O'Leary, played by Steven M. Porter, on the historical figure of San Francisco's Emperor Norton, an eccentric who declared himself Emperor of the United States and Protector of Mexico in 1859. She acts in the production as well, playing O'Leary's third daughter, Cordelia Mae. Also in the cast are Donna Jo Thorndale as Goneril Ann; Malcolm Foster Smith as Regan Sue; Brian Kimmet as Eddie Bastino of Bastardistan; and Chris Schultz as The Fool. In addition to professional company members, the cast includes student interns from Culver City High School and La Ballona Elementary School who have participated in previous Actors' Gang programs. Performances through August 31 at Media Park in Culver City, CA.




WHO'S WHERE
THE BOSTON POPS ESPLANADE ORCHESTRA perform live with conductor Keith Lockhart and Tony Award winning actor and singer Brian Stokes Mitchell for one night only at Radio City Music Hall, NYC on August 21.

MARC ANTHONY the top selling salsa artist of all time, having sold more than 10 million albums worldwide, returns to Madison Square Garden, this time with Alejandro Fernandez, one of Mexico's most famous performers and bachata-fusion phenomena Aventura. August 21. Madison Square Garden in NYC.

BACKSTREET BOYS entertain Monday, August 18, at the Filene Center in Vienna, VA. Saturday finds them at the Minnesota State Fair in Saint Paul and next Sunday, August 24, they perform at the Ravinia Festival in Highland Park, IL.

ERIC CLAPTON on stage Tuesday, August 19, at Kurhaus in Wiesbaden, Germany. On Wednesday the show is at Hallenstadion in Zurich. Friday he opens a two night stand at the Sporting Summer Festival in Monte Carlo.

BOB DYLAN performs at the Marvin Sands PAC in Canandaigua, NY on Tuesday, August 19. On Wednesday he's on stage at the Copps Coliseum in Hamilton, ON. Wednesday finds him at the National City Pavilion in Cincinnati. On Saturday he'll be entertaining his fans at Caesars Indiana in Elizabeth IN and next Sunday the show is at the Mesker Amphitheatre in Evansville, IN.

ROD STEWART takes to the stage Tuesday, August 19, at Jones Beach Theater in Wantagh, NY. On Wednesday he is at the PNC BankArts Center in Holmdel, NJ. On Friday he opens a two-night stand at the Borgata Hotel in Atlantic City. Next Sunday he brings the show to the Nissan Pavilion at Bristow, VA.

GAY MENS CHORUS 30th Anniversary Gala Concert, Dr. Bruce Mayhall, artistic director. GMCLA takes to the world famous Disney Hall in Los Angeles stage to launch it's year-long 30th Anniversary celebration. Monday, August 25.

25th ANNUAL ROOTS OF AMERICAN FESTIVAL a two-day series that closes NYC's Lincoln Center Out of Doors festival. Featuring Pete Seeger on August 24 with his grandson Taeo Rodriquez-Seeger and blues singer Guy Davis. The bill also includes Patti Smith, Charlie Haden and his family and friends; Josh Haden, Petra Haden, Rachel Haden Tanya Haden, Ruth Cameron with special guests Sam Bush, Jerry Douglas, Stuart Duncan, Bryan Sutton, Dan Tyminski, the Knitters and the Music Makers Blues Revue. featuring Alabama Slim, Adolphus Bell, Dr. G. B. Burt, Capt. Luke, Boo Hanks, Macavine Hayes, and Big Ron Hunter; The Knitters with John Doe, Exene Cervenka, Dave Alvin, DJ Bonebrake, and Jonny Ray Bartel.

On Saturday, August 23 the line-up is; The Hot 8 Brass Band featuring Shamarr Allen; Betty Harris with the Marc Stone All Star Soul Band; The Campbell Brothers' Sacred Funk featuring Kirk Joseph's Backyard Horns; John Boutté & the Hot Calas; and Irma Thomas & the Professionals.


FINAL OVATION


GEORGE FURTH a Tony award winning playwright and librettist died Aug. 10 in Santa Monica, CA. He was 75.

Born in Chicago on Dec. 14, 1932, Furth collaborated with composer Stephen Sondheim on the musicals Company and Merrily We Roll Along. Company won a Tony for best musical in 1971, and Furth won a Tony of his own for his book. The show had two full Broadway revivals, the latest in 2006.

His other plays included Precious Sons and The Supporting Cast. He also wrote the book for the 1977 John Kander and Fred Ebb musical The Act, which was a vehicle for Liza Minnelli.

As a playwright Furth crafted Twigs (1971), four interconnected plays about four women, all from the same family, all played by Sada Thompson, which ran for nine months on Broadway. Other straight plays, The Supporting Cast (1981), Precious Sons (1986) and Getting Away With Murder (1996), the last co-written with Sondheim.

Furth graduated from Northwestern University with a bachelor's degree in speech in 1954 and received a master of fine arts degree from Columbia University in 1956. His acting career began in small theatres. He arrived on Broadway in 1961 in A Cook for Mr. General, with Dustin Hoffman in one of his first roles. It flopped, as did the musical Hot Spot (1963), Judy Holliday's last Broadway show. But the gawky Furth, who specialized in nervous, oddball characters, began to get lots of work on television at the beginning of the 60s, something which continued into the 90s.

His movie debut came in 1964 in Gore Vidal's political drama The Best Man.

There are no immediate survivors.

Next Column: August 24, 2008
Copyright: August 17, 2008. All Rights Reserved. Reviews, Interviews, Commentary, Photographs or Graphics from any Broadway To Vegas (TM) columns may not be published, broadcast, rewritten, utilized as leads, or used in any manner without permission, compensation/credit.
Link to Main Page
---
Laura Deni


CLICK HERE FOR COMMENT SECTION