! >
Broadway To Vegas
  
 SHOW REVIEWS CELEBRITY INTERVIEWS GOSSIP NEWS

| | |
| --- | --- |
| | |
IS TIGER WOODS A SEX ADDICT? - -WASHINGTON TV SHOW FUNDED THROUGH WATER AND ELECTRIC POWER CHARGES TO CUSTOMERS - - PRINCESS DIANA AND AUDREY HEPBURN HAVE AN EXHIBITION AND AUCTION - - WOODEN NUTCRACKERS - - KELSEY GRAMMER IN LA CAGE AUX FOLLES - - 5-TIME OSCAR WINNING TECH GUY IS TREATED LIKE ROCK STAR - - LIV ULLMANN TALKS ABOUT HER CAREER - - CITYCENTER OPENS IN LAS VEGAS - - DONATE . . . Scroll Down


IS TIGER WOODS A SEX ADDICT, A SPORTS' IDOL WITH AN ATTITUDE OF ENTITLEMENT - OR BOTH?
Tiger Woods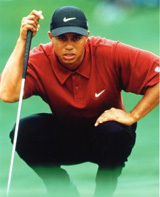 Is Tiger Woods a sex addict? Did his father's death trigger or acerbate the problem?

In 2004 he married the gorgeous Elin Nordegren and they have two small children. He didn't discover he married the wrong woman, fell in love with somebody else or even is torn between two loves. This guy has been simultaneously carrying on dangerous liaisons with several woman, each of whom has a tie to Las Vegas.

Readers winked when actors attributed bad behavior to suffering from a sex addict malady.

David Duchovny did a stint in rehab to seek treatment. In the early 1990s Michael Douglas confessed to having such a problem. Charlie Sheen is said to have had sex with over 5,000 women - which makes you wonder when he had time to learn his lines.

Neither Duchovny, Douglas or Sheen had 'sports hero' to fall back on. As long as Woods keeps hitting the ball, he'll keep his lucrative endorsements. The next time he plays in a televised tournament, ratings will soar.

Of the four celebrities, Woods personally has the most to lose - wife, children, adoration of impressionable fans - not to mention that tribulations played out in headlines can cause a guy to lose his concentration. If there every was a celebrity sex addict case that appears legitimate - this is the one. For professionals trying to find the perfect definition of sex addict - Woods may be the poster boy.

According to Health Communities.com which is physician developed and monitored;

"Sex addiction is a psychological disorder that involves an unhealthy preoccupation with sexuality or an obsession with sexual activity. Sex addicts experience chemical and physical (i.e., physiological) changes in the brain that result in an inability to control sexual urges and behavior. For people who are addicted to sex, sexual desire (arousal) and sexual pleasure often replace close, loving (i.e., intimate) relationships. In many cases, sex addicts use sexual behavior to avoid dealing with painful feelings, such as loneliness, low self-esteem, and fear of rejection.

Tiger Woods was extraordinary close to his father, Earl, who died in May, 2006 after being diagnosed in 1998 with prostate cancer.

Tiger has always been extremely private, guarded and stoic.



2-year-old Tiger Woods, Mike Douglas, Earl Woods and Bob Hope on The Mike Douglas Show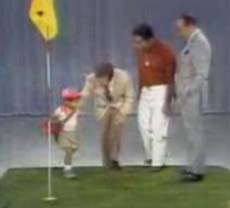 Differences between the velvet glove grip Earl Woods held over Tiger and iron one Las Vegas born and raised Andre Agassi experience with his father are few; Tiger loves golf and his father was his best friend and pro education. However, both Andre and Tiger led one-dimensional lives and neither knew a normal childhood. Both men had unrealistic pressure from the time they could stand and walk.

As long as Earl was alive Tiger's life was focused and emotionally stable. Tiger was devastated when his father passed away. Earl's obit stated:

Earl Woods said he never intended to create a champion golfer.

"I make it very, very clear that my purpose in raising Tiger was not to raise a golfer. I wanted to raise a good person," Woods told Golf Digest magazine about his book, Training a Tiger: A Father's Guide to Raising a Winner in Both Golf and Life.

Woods gave his son freedom to develop a love for golf on his own, not letting him play unless his homework was done, making him call his father at work to ask if they could practice.

When Earl died Tiger lost not just his father and best friend, but also his emotional rudder.

Andre turned to drugs and in writing about it, endured the wrath of many who could read only the words, rather than their meaning. Woods turned to sex and is in a media sand trap.

Both Agassi and Woods may have been experiencing similar pressures, pains and doubts. Each just chose a different potentially destructive way of coping.



Broadway To Vegas is supported through advertising and donations. Priority consideration is given to interview suggestions, news, press releases, etc from paid supporters. However, no paid supporters control, alter, edit, or in any way manipulate the content of this site. Your donation is appreciated. We accept PAYPAL. Thank you for your interest.


ART AND ABOUT


MOCTEZUMA: AZTEC RULER Completing its series of exhibitions exploring power and empire, the British Museum focuses on the last elected Aztec Emperor, Moctezuma II. This is the first exhibition to examine the semi-mythical status of Moctezuma and his legacy today. Loans of iconic material from Mexico and Europe will be displayed, most for the first time in this country. The exhibition anticipates the anniversaries in 2010 of the Independence of Mexico (1810) and of the Mexican Revolution (1910).

Moctezuma (reigned 1502-1520) inherited and then consolidated Aztec control over a politically complex empire that by the early 16th century stretched from the shores of Pacific to the Gulf of Mexico.

Moctezuma was regarded as a semi- divine figure by his subjects charged with the task of interceding with the gods. As a battle-hardened general he was appointed supreme military commander and headed the two most prestigious warriors orders: the eagle and jaguar warriors. He was elected as Ruling Lord (huey tlatoani) in 1502, built a new palace in the heart of Tenochtitlan (modern day Mexico City) and restructured the court. The arrival of the Spanish, during Moctezuma's reign, witnessed the collapse of the native world order and the imposition of a new civilization that gave birth to modern Mexico.

Uniquely, the exhibition presents a biographical narrative of Moctezuma II and reveal the dual nature of his reputation. On the one hand, he is recognized as a successful and cunning warrior but he is also widely perceived as a tragic figure who ceded his empire to foreigners. Divergent interpretations of his mysterious death are re-examined in the exhibition.

The exhibition presents masterpieces of Aztec culture including the impressive stone monument known as the Teocalli of Sacred Warfare, among other works commissioned by Moctezuma himself which bear his image and his name glyph. An exquisite turquoise and gold work mask showcases the consummate craftsmanship of artisans employed in the Aztec court and masterly paintings known as "Enconchados" (oil paintings on wooden panels with inlaid Mother of Pearl detail) portray the events of the conquest in vivid detail. Idealized European portraits of Moctezuma and stunning colonial Codices have helped shape our interpretations of Moctezuma and his world.

Through January 24, 2010 at the British Museum in London.

WOODEN NUTCRACKERS were created by Wilhelm Füchtner known as the Father of the Nutcracker.

There is perhaps no secular figure more closely associated with Christmas than the Nutcracker King. Immortalized in story, music and dance, the nutcracker is an object known worldwide. But while such carved, levered figures have been known for centuries, it was not until around 1870 - some fifty years after Hoffmann's The Nutcracker and the Mouse King was written - that the first nutcracker in its now-familiar form was carved by Wilhelm Füchtner (1844-1923) in his workshop in Seiffen, Germany.

His home workshop in Seiffen, the small toy-making village in the middle of the Erzgebirge in eastern Germany, is still the home of the finest nutcrackers. His legacy is continued by Volker Füchtner, the great-great-grandson of Wilhelm and the sixth generation to run the family workshop.

From the beginning, the nutcracker carvers used their work to satirize authority figures - kings, soldiers, foresters, and the like. Standing wooden nutcrackers in the form of soldiers and kings were shown in the Sonneberg and Erzgebirge regions of Germany by 1800 and in 1830, the term Nussknacker appeared in the dictionary of the Brothers Grim.

Today many wooden toy soldier nutcrackers are manufactured in Germany to meet the demands of the many collectors in the United States. This interest is renewed each year by the many productions of the Nutcracker Ballet.

The Nutcracker Museum in Leavenworth, WA has on display an 1880 miner of Wilhelm Füchtner along with a miner presently made in the Füchtner family workshops. Numerous nutcrackers are part of an exhibit at The Spielzeug Museum in Seiffen, Germany.





OSCAR WINNING MOVIE TECH GURU RICHARD TAYLOR IS TREATED LIKE A ROCK STAR - GETS TO MEET HIS IDOL
Chinese dignitaries formally greeting and presenting to the media 5-time Oscar winner Richard Taylor and the New Zealand Ambassador to China and Mongolia Mr. Carl Worker.. Photo by: Luo Zhenni
When 5-time Oscar winner Richard Taylor was 16-years old he bought two books from a New Zealand teaching college which was shutting down.

One of the books was of black and white photos by Professor Zhao Shu Tong, one of China's greatest artists, who immediately became Taylor's inspiration.

The two men had never met.

Last week Taylor arrived in Chengdu, China for the opening of The Exceptional Exhibition running from December 5 to January 15 at the Sichuan Provincial Museum in Chengdu.

See Broadway To Vegas column of Novembe 23, 2009



Artist Zhao Shu Tong at the Sichuan Provincial Museum in Chengdu. Photo by: Luo Zhenni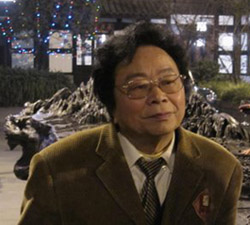 Figure - stoneware oxidation with copper/manganese wash, by Chinese artist Zhao Shu Tong, 1995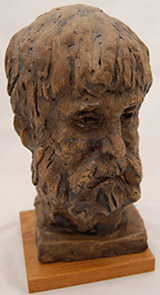 The special effects guru was being driven down a street when he spotted some of Zhao's work in a shop and asked the driver to stop.

Taylor thought he'd go inside and take a closer look.

He was stunned to discover that his hero, who lives in Chengdu, was in the shop working on a project.

Taylor introduced himself and immediately invited Zhao to the exhibition opening.

It's been a busy week for Taylor and New Zealand based Weta Workshop's conceptional designer Greg Broadmore, who has designed for the motion pictures District 9; King Kong; The Lion, the Witch and the Wardrobe; I Robot and Black Sheep.



Future Academy Award hopefuls getting a feel for the Oscar. Photo by: Luo Zhenni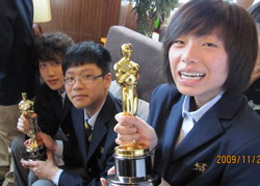 Chengdu Meishi International School film students getting up close with Richard Taylor's five Oscars. Photo by: Luo Zhenni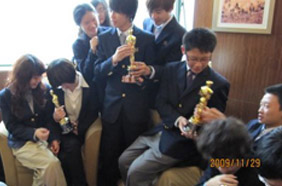 In addition to VIP events surrounding the opening of the exhibition and meetings with local officials, the two met with students from the Chengdu Meishi International School.

Taylor allowed the film students to get an up close look at the five Oscars.

The Academy of Motion Pictures Arts & Sciences granted Taylor permission to take his Oscars to China for the exhibition.

A superb motivational speaker, Taylor inspired the already exceptional students to succeed, giving them what he feels are four necessary attributes for success and their order of importance.

Top on the list was Passion followed by Enthusiasm, Tenacity - and Talent.

While Taylor enjoyed watching his Oscars being passed around, Broadmore autographed copies of his latest book, Dr Grordbott Presents Victory for the students to take back to their school.

Taylor won his five Academy Awards - not for being an actor or director - but from the technical side.



A girl brings flowers to present to Richard Taylor. Photo by: Luo Zhenni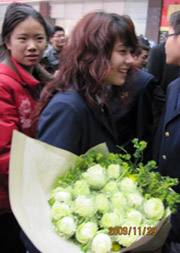 Richard Taylor is mobbed by photographers as he enters his hotel. Photo by: Luo Zhenni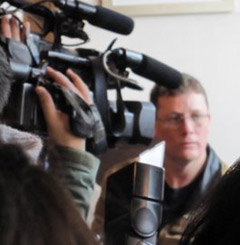 Taylor and his Weta Workshop team are the ones responsible for Lord of the Rings trilogy - The Fellowship of the Rings, The Two Towers, The Return of the King plus - King Kong and The Chronicles of Narnia.

At skilled as he is in his craft, it's unusual for the tech side to be treated as though they were the main attraction.

To see the way Taylor was mobbed by the press, you'd have thought he was Brad Pitt.

Taylor received rave reviews both as a person and for his body of work.

Comments about Taylor included; "a class act; blue-ribbon; exceptional; really a genuinely nice person."

The exhibition also scored high marks.



Over 7 tons of props were shipped to China for this Exhibition. Photo by: Luo Zhenni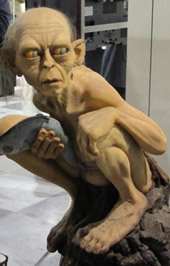 Displays range from massive to miniature. Photo by: Luo Zhenni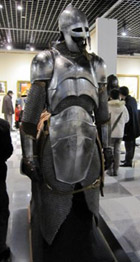 Over 7 tons of movie props and art were transported from New Zealand to China for this exhibition.

Those include replica film props and displays used in The Lord of the Rings trilogy - King Kong and The Chronicles of Narnia.

The exhibit also includes a significant collection of 150 fine art paintings from Greg Broadmore, the creator of Dr Grordbort's.

For instance, Dr. Grordbort's humongous Goliathon 800 Moon Hater Death Ray weapon has the capacity to annihilate a tennis ball at Wimbledon from an elevated plinth at Crystal Palace.

Dr. Grordbort's Goliathon 83 gun has tubing, valves, two stage switching circuits, thermionic resonance chambers, inverse aether flux holding cells, and a Krimble radiator.

The Exceptional Exhibition officially opened on December 5, 2009 and runs to January 15, 2010 at the Sichuan Provincial Museum in Chengdu, China. Profits from ticket sales will be donated to relief efforts for the victims of last year's devastating earthquake in the province. It is anticipated that between 300,000 and one million people will pass through the exhibition which has tickets priced at $5.00.


THE WARDROBES OF PRINCESS DIANA AND AUDREY HEPBURN
Princess Diana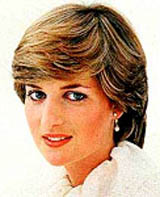 Princess Diana and Audrey Hepburn - one was a runaway princess and the other played one in the film Roman Holiday

Both loved fashion and set trends which have endured long after their untimely deaths. Both were devoted to charity work - especially charities which helped the ill and young.

Highlights of both the Princess Diana exhibition and the Audrey Hepburn auction are wedding dresses. The one Lady Diana Spener wore to her wedding to Prince Charles and the wedding gown Audrey Hepburn didn't wear - when her scheduled 1952 marriage to James Hanson was called off.

Diana: A Celebration is a exhibit of gowns and jewels worn by Princess Diana - including her wedding gown and tiara. This international exhibit has come to Philadelphia for the first time, showcasing the life and work of the People's Princess. Nine galleries showcase the life and legacy of Princess Diana of Wales.

In 2007 the exhibition was staged in Australia. See Broadway To Vegas column of March 11, 2007

This award-winning exhibition offers an intimate glimpse into her childhood, her engagement to HRH Prince Charles, their fairytale royal wedding, their children and Diana's tireless charity work.

On loan from Althorp Estate, the Spencer family's 500-year-old ancestral home in England, Diana: A Celebration showcases the life and humanitarian work of one of the most remarkable women of the 20th century.



Clothes of Princess Diana on display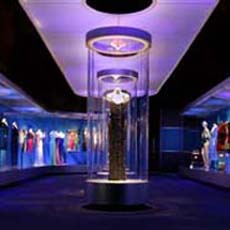 Highlighting the exhibition is the glorious Royal Wedding Gallery featuring Diana's resplendent 1981 wedding gown, diamond tiara, veil and 25-foot train. On display is also a stunning collection of dresses, suits and couture evening gowns worn by Diana throughout her life and designed by Versace, Valentino, Chanel, Dior and Lacroix, among others.

In the 1980's the Princess supported the British fashion industry, wearing clothes by Victor Edelstein, Murray Arbeid, Belville Sassoon, Catherine Walker, Bruce Oldfield and Gina Fratini with its traditions of classic tailoring for day and romantic evening wear. In the 1990's something rather different happened. The Princess now had the resources, the independence and the experience to create a unique and personal style. British designers continued to provide outfits, notably Catherine Walker and Jacques Azagury, but increasingly she turned to international designers, to Versace, Valentino and Chanel. Her look became more international with a sophisticated and simple silhouette.

Diana's role as a tireless charity advocate and spokesperson is also explored, including her pioneering efforts for those afflicted by AIDS, the care of the homeless, and the tragic consequences of the unregulated use of land mines.

Diana: A Celebration is at the National Constitution Center through January 3, 2010. The exhibition is at the Atlanta Civic Center January 23-June 13, 2010.



Audrey Hepburn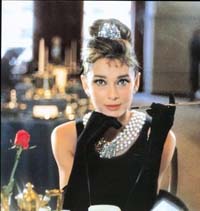 The movie princess Audrey Hepburn, has a wardrobe typified by simplicity and seemingly effortless elegance. Aided and abetted by the young couturier Hubert de Givenchy, she became the personification of chic elegance in the 1950s and 60s. Givenchy said of her "All the responsibility for the way Audrey looked is hers. She made the selections."

Audrey had a sense of her own unique, personal style. She preferred to wear pastel colors, black and ivory with the occasional hot-pink statement as evidenced by this collection. If she liked a particular gown she would often order it in both black and white and many of those duplicate outfits are in three of the lots to be gaveled down.

As one might expect the collection includes stunning evening-wear including a plethora of chic little black dresses by Valentino, Elizabeth Arden - the outfit she wore when she met her first husband Mel Ferrer in 1953 - and of course her favorite designer of all – Hubert de Givenchy. He created a black cloqué silk gown for Audrey to wear for the film Paris When it Sizzles in 1962, a sensational Chantilly lace cocktail gown which she wore in the How to Steal a Million in 1966 and a myriad of stylish little day dresses and suits.

Lots 283-331 are from the collection of Tanja Star Busmann who became friends with Audrey when she was a schoolgirl of 15 and Audrey was 21. It was 1951 and Audrey had moved to London to pursue her dream of becoming a ballerina. Tanja was probably Audrey's first official fan and they remained lifelong friends.



Audrey Hepburn clothes up for auction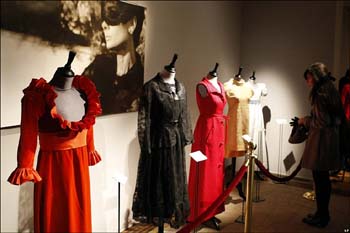 When Audrey had finished with her clothes she often passed them to Tanja and even asked Monsieur de Givenchy to leave larger seam allowances for this purpose. Boxes would arrive at Tanja's door filled with to the brim with haute couture ball gowns, day suits and accessories. Tanja described this as their `fabulous tradition'.

Lot 333 is the ivory satin bridal gown designed for Audrey for her planned wedding to James Hanson in 1952 which never took place. It was designed by the Fontana sisters and Audrey went for fittings for the gown when she was filming Roman Holiday. It was Audrey's wish that her dress should be "worn by another girl for her wedding, perhaps someone who couldn't ever afford a dress like mine, the most beautiful poor Italian girl you can find". It was given to Amabile Altobella who went on to have an extremely happy and long marriage. She has decided that it is time to pass it to another bride, rather than keep it stored in the box where it has remained for so many decades. Thus, the wedding dress is in this auction.

Other highlights include an Yves Saint Laurent empire waisted gown in white cotton that she wore to her son Luca's 1970 christening, estimated to be gaveled down at $2,485-$4,141, and an abbreviated, long-sleeve Valentino Haute Couture dress in ivory silk and lace that's identical to the one worn by Jacqueline Kennedy at her 1968 wedding to Aristotle Onassis.

A selection of hats, belts and Chanel handbags will also be auctioned off as well as a jade green velvet headpiece Hepburn donned for a 1964 photo shoot in Vogue magazine.

This charity auction takes place at Sotheby's in London on December 8. Half the proceeds from the sale are to go to the Audrey Hepburn Children's Fund and UNICEF.

Auctioneer Kerry Taylor, who is an antique and vintage fashion and textiles expert, said clothes once belonging to Hepburn rarely come to auction. The auction is expected to generate well over $1 million.


SWEET CHARITY


CELEBRATE OLNEY where attendees can meet Tony Award winner actor and Olney alum Roger Bart, star of Young Frankenstein and The Producers. Monday, December 7, at The Inn at Brookville Farms in Brookville, MD.

Located just north of Washington, D.C. in arts-rich Montgomery County, Maryland, Olney Theatre Center is one of two state theaters of Maryland. Olney Theatre Center is a professional, award-winning regional theater offering a diverse array of professional productions. Olney operates under an Actors' Equity Association Council of Stock Theaters (COST) contract, one of only three theaters in the country to operate under such a contract.


SPREADING THE WORD


A SALUTE TO THE KENNEDY CENTER HONORS

Carol Burnett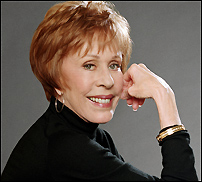 featuring Carol Burnett, Quincy Jones, Zubin Mehta and George Stevens, Jr.

For over thirty years the Kennedy Center Honors have paid tribute to some of the greatest contributors to the performing arts. The annual telecasts of these awards have been a highlight of the television season each December since 1978, as the chosen recipients are saluted in Washington with the president in attendance. Some of the honorees will be on hand at the Paley Center to reminisce about receiving this recognition and what it has meant to them, and highlights from the Kennedy Center tributes will be shown.

A Paley After Dark Event Wednesday, December 16, at the Paley Center in Los Angeles.

The production is London's critically acclaimed Menier Chocolate Factory mounting of the Jerry Herman and Harvey Fierstein hit musical.

La Cage aux Folles will begin previews April 6, 2010 with the official opening set for April 18, 2010, at the Longacre Theatre on Broadway.

CRUMBS FROM THE TABLE OF JOY a sly coming-of-age comedy by Pulitzer Prize-winning playwright Lynn Nottage. Seret Scott directs Russell Hornsby and Charlayne Woodard when L.A. Theatre Works records Crumbs from the Table of Joy, December 9-13, at the Skirball Cultural Center in Los Angeles. Also in the cast are Deidrie Henry and Tinashe Kajese. All performances will be recorded for broadcast on L.A. Theatre Works' nationally syndicated radio theater series.

In Crumbs from the Table of Joy, the Crump family is in trouble. Godfrey is widowed and adrift, and his teen daughters, Ernestine and Ermina, have immersed themselves in glamorous illusions of Hollywood to escape the racial prejudice of 1950s Brooklyn. But things change quickly when free-spirited Aunt Lily shows up. Suddenly, Godfrey remarries a white woman, Ermina discovers boys, and Ernestine is torn between embracing bebop and the Communist Party.

MODERATION by Lee Blessing. Directed by Oz Scott.

Starring Lawrence Pressman and Granville Van Dusen.

Justice Harry Blackmun redefines women's rights with Roe v. Wade.

December 8-9, 2009 as part of the developmental Hothouse At The Playhouse Series. Readings take place at Pasadena Playhouse's Carrie Hamilton Theatre at the Pasadena Playhouse in Pasadena, CA.

LIV ULLMANN: BETWEEN SCREEN AND STAGE Ingmar Bergman's muse Liv Ullmann star will discuss her dual passion for the screen and the stage with Phillip Lopate, esteemed film critic, essayist, poet, and novelist. Lopate also edited the anthology American Movie Critics: From the Silents Until Now.

Monday, December 7 at BAM Harvey Theater, The Brooklyn Academy of Music in Brooklyn, NY.

KELSEY GRAMMER will co-star in the upcoming Broadway revival of La Cage aux Folles, producers announced - bringing to officialdom the worst kept secret on The Great White Way.

Grammer will play the role of Georges. Douglas Hodge will re-create his London turn as Albin


IN THE NEIGHBORHOOD


$8.5 BILLION CITYCENTER

CityCenter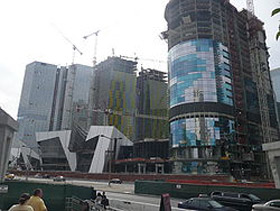 in Las Vegas is the new kid on the block. In a gambling mecca hit hard by the recession, officials are betting the ambitious venture will save the local economy. The architectural wonderment will include 4 hotels and a shopping center.

The non-gaming, 57-story condo-hotel Vdara, designed by RV Architecture, which is led by Rafael Viñoly, is polarizing. Either you like a design scheme of something akin to the offices of Mode fashion magazine in the ABC series Ugly Betty with a nautical infusion, or you don't. Vdara, which opened on Tuesday, has 1,495 suites, all with fully equipped kitchens.

Thursday there was Eva Longoria Parker's red carpet entrance at the 500,000-square-foot Crystals, which is the exquisite shopping and entertainment venue. Calling that home are high-end retailers Tiffany & Co., Christian Dior, Louis Vuitton, Hermes and Prada. There is no typical shopping mall food court, rather gourmet restaurants including Beso, the Latin steakhouse venture by Eva Longoria Parker and chef Todd English, which explains the presence of the Desperate Housewives star.

There's a three-story tree house designed by David Rockwell; a staircase inspired by Rome's Spanish Steps; Glacia which are marvelous ice forms growing from a pool of water.

Friday's opening was the 47-story prestigious Mandarin Oriental Hotel, which lives up to its world renown status. Aria, CityCenter's centerpiece 4,004-room hotel-casino, opens December 16.

FLORIDA STAGE ANNOUNCES MOVE TO KRAVIS CENTER the nation's largest professional theatre company dedicated to producing exclusively new and emerging American plays, announced that it will be taking up residence in the Marshall E. Rinker Sr. Playhouse at the Raymond F. Kravis Center for the Performing Arts in West Palm Beach beginning July 2010.

The partnership between Florida Stage and the Kravis Center will provide the region's largest performing arts facility with a resident professional theatre company of national stature. It also will provide Florida Stage with a higher profile performance venue and better theatrical and audience facilities while retaining the intimate setting that has been a Florida Stage hallmark.

Florida Stage will continue to operate as a separate and autonomous company, with an independent staff and Board of Trustees making all programming and organizational decisions. The company also will maintain its own box office.

The company will finish its 2009-2010 season in its current home at Manalapan's Plaza del Mar.


OTHER PEOPLE'S MONEY


THE LAS VEGAS VALLEY WATER DISTRICT last week received approval for a rate increase, pleading they desperately needed money for pipelines and stuff like that, while continuing to funnel six figures a year to keep on television a program whose anchor had admitted to having a religious agenda.

Marilee Joyce is the daughter of Nedra and Bob Joyce. Her mother was a respected journalist who died when Nedra was a small child. Her father, who passed away in 1973, was a well connected Nevada political heavyweight, credited helping to shape Nevada politics. Much support has been given to backing the endeavors of his children.

For decades Marilee has been zealous in her religious beliefs.

Thanks to money from the Las Vegas Valley Water district, she currently hosts a weekly television show - Eye On Washington With Marilee Joyce, which airs on four television and two radio stations in a variety of low viewer timeslots - including 2 a.m. and 5 a.m. Many of the political guests on the program were friends of her father, of which he had many.

On November 11, 1988 the Associated Press ran an article filed from Sioux Falls, SD with the headline; Biased TV Anchor Fired.

"An anchorwoman was fired after she wrote in a Christian magazine that religious considerations figured into her news judgments," said the AP story.

"Naturally, I have to lead with the hard news stories that affect our neighborhood and world ... but it's such a thrill to also have the power to `sneak' Jesus into the news as often as possible," KDLT-TV weekend anchor Marilee Joyce wrote."

"On numerous occasions she used her position to prevent broadcast of network stories that she said were of "questionable nature," she wrote in Good News, a magazine published by TEAM Television, a Christian cable television station."

"These included series on the New Age movement and on the Hare Krishna religion. "I decided it would not be good to fill our viewers' minds with such information, so I didn't permit the stories to air," Joyce wrote.

In the same AP article Joyce bragged that she; "assigned several stories with religious angles, including an interview with a local Christian author and a story on an anti-abortion agency."

"God needs servants who can influence the content of our news," Joyce reportedly concluded in her Good News article.

"Steven Herman, KDLT president and general manager, said Joyce was fired for "an error in journalistic judgment," reflected in the article headlined A Different Type of TV Evangelism, said the AP article.

At that time Joyce was 25. A decade later she penned a book called If Thou Hadst Known.



Marilee Joyce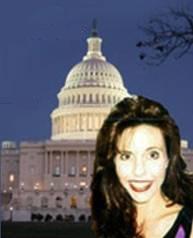 A few years after that she was quoted in articles saying, in effect, that what she learned was not to publicize how she covers the news.

While the wearing on camera of any religious symbol is verboten on legitimate news programs, Eye On Washington With Marilee Joyce has showcased the extremely attractive Marilee wearing a cross around her neck. The official promo photo has her sans jewelry. Sitting alongside her is a favorite position of politicians who can espouse their opinions in a friendly environment, without the worry of being hit by hard ball questions. Many of the Q&A segments look rehearsed.

Joyce Communications is touted as "a Washington, D.C. based full-service communications firm founded in 1995 and specializing in federal political news." On their website Joyce Communications "thanks the following Nevada companies for helping fund the statewide Eye On Washington television show." Those thanked include not only the Southern Nevada Water Authority, but NV Energy, which has also recently won a rate hike, Harrah's Entertainment, Inc and the Las Vegas Convention and Visitors Authority.

A lot of people will support Joyce, both in her religious beliefs and her view of how to present the news. The question is not whether she should have air time, but whether the funding should be siphoned from Las Vegas residents through their water and electric bills.


GET WELL SOON TO . . .


REGIS PHILBIN who underwent hip replacement surgery last Tuesday in New York City. Swivel Hips Philbin is expected to return to Live With Regis and Kelly in 4-6 weeks.



CHER last Tuesday celebrated the 100th performance of her current stage show at The Colosseum in Caesars Palace in Las Vegas.


CURTAIN DOWN


OLEANNA the drama by Pulitzer Prize winner David Mamet, starring Bill Pullman and Julia Stiles will now complete its Broadway engagement today, Sunday, December 6, 2009. Following an engagement last summer at The Mark Taper Forum, the Broadway run began previews on September 29 and opened on October 11 at The Golden Theatre. As of its closing the production will have played a total of 80 performances - 15 previews and 65 performances.

HAMLET the Shakespeare classic starring Jude Law as the melancholy Prince of Denmark recouped its costs, but never-the-less closes at Broadway's Broadhurst Theatre on December 6.

A STEADY RAIN starring . Hugh Jackman and Daniel Craig in Keith Huff's two-character play, plays its final performance on Broadway December 6 at the Schoenfeld Theatre.



A STREETCAR NAMED DESIRE

Liv Ullmann directs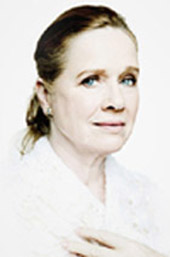 the current Broadway revival of the Tennessee Williams' 1947 classic; directed by Liv Ullmann and starring Oscar winner Cate Blanchett as Blanche Du-Bois receiving rave reviews.

The production runs only through December 20 at BAM Harvey Theater, so ask Santa to deliver those ticket gifts early.

The not to be missed production will no doubt result in several theatrical award nominations.

In addition to Blanchett the production stars Robin McLeavy (Stella Kowalski), Joel Edgerton (Stanley Kowalski), Tim Richards (Mitch). With Michael Denkha (Steve Hubbell), Elaine Hudson (a Strange Woman), Gertraud Ingeborg (a Mexican Woman), Morgan David Jones (a Young Collector), Russell Kiefel (a Strange Man), Jason Klarwein (Pablo Gonzales), Mandy McElhinney (Eunice Hubbell), and Sara Zwangobani (Rosetta).

Sets by Ralph Myers; costumes by Tess Schofield; lighting by Nick Schlieper; music and sound by Paul Charlier. This is a production of the Sydney Theater Company in Australia of which Cate Blanchett and her husband Andrew Upton serve as artistic directors.

THE BENCH a World Premiere conceived and choreographed by Kiesha Lalama-White. Music composed by David Lalama, featuring guest artist Grammy Award-winner Ralph Lalama.

What things do you hold most dear? What memories do you cherish most? As you look back at your life's journey, is it paved with extraordinary moments?

The Bench celebrates family and what makes us who we are. A multi-media dance experience featuring a live orchestra, The Bench chronicles those moments that fill our lives with stories, our hearts with memories and our souls with fulfillment. The production is billed as "perfect for the entire family."

Post-Show Talkback with David and Ralph Lalama takes place December 19. December 11 – 13 & 18 – 20, 2009 at the Rockwell Theater, Point Park University's Pittsburgh Playhouse.

WEST SIDE STORY at the Palace Theatre on The Great White Way welcomes Matthew Hydzik to the cast, in the role of Tony, beginning December 15.

THIS the World Premiere of a new play by Melissa James Gibson. Directed by Obie Award winner Daniel Aukin.

Starring Julianne Nicholson of Law & Order fame, Louis Cancelmi. Eisa Davis. Glenn Fitzgerald and Darren Pettie.

Jane is not okay. She's a promising poet without a muse, a single mother without lessons to pass along. Her dating life's a shambles, and her helpful friends are only helping make things more complicated. The production is billed as "a bright, witty, un-romantic comedy captures the uncertain steps of a circle of friends backing their way into middle age."

Scenic Design Louisa Thompson. Costume Design Maiko Matsushima. Lighting Design Matt Frey. Sound Design Matt Tierney. Original Music Peter Eldridge. Production Stage Manager Kasey Ostopchuck.

Limited engagement only to December 13 at Playwrights Horizons' Mainstage Theater in New York city.

RED a new play by John Logan. Directed by Michael Grandage.

Starring Alfred Molina and Eddie Redmayne.

'There is only one thing I fear in life, my friend...
One day the black will swallow the red.'

Under the watchful gaze of his young assistant and the threatening presence of a new generation of artists, Mark Rothko takes on his greatest challenge yet: to create a definitive work for an extraordinary setting.

A moving and compelling account of one of the greatest artists of the 20th century whose struggle to accept his growing riches and praise became his ultimate undoing.

Set Designs by Christopher Oram. Lighting Designer is Neil Austin. Composer & Sound Designer by Adam Cook.

Officially opened December 3, with performances through February 6, 2010 at the Donmar Warehouse in London.




WHO'S WHERE


THE MICHAEL FEINSTEIN & DAVID HYDE PIERCE HOLIDAY SHOW teams the 5-time Grammy nominee and Tony and Emmy Award winner in an engagement which runs through December 30 at Feinstein's at Loews Regency in New York City Musical director John Oddo leads an all-star quintet. Feinstein and Pierce broke in the act last week at the Paramount Center for the Arts in Peekskill, NY.

BARRY MANILOW packed his bags and left the Las Vegas Hilton Hotel last year. He ankled down the road to unpack at Paris Las Vegas, having signed a two-year contract for a show that is to be directed by choreographer Jeffrey Hornaday.

BOWZER'S ROCK N' ROLL HOLIDAY Legendary "Bowzer" (Jon Bauman), former leader of Sha Na Na, hosts and performs in a holiday party starring Johnny Marstro & The Brooklyn Bridge ( Sixteen Candles; The Worst That Could Happen), Jay Siegel's Tokens (The Lion Sleeps Tonight), Little Peggy March (I Will Follow Him), Bowzer & The Stingways and Rocky & The Rollers. Special Guests are The Original Comets (Rock Around The Clock; Shake, Rattle & Roll and See Ya Later, Alligator.) Thursday December 10, 2009 at King Center for the Performing Arts Melbourne, FL.

THE TEN TENORS the Internationally renowned Australian group returns to San Diego, CA for the holidays. Currently, the Tenors are; Benjamin Clark, Graham Foote, Luke Kennedy, Dion Molinas, Stewart Morris, Boyd Owen, Dominic Smith, Steven Sowden, Tod Strike and Jeff Teale. San Diego Civic Theatre from December 8 – 13, 2009.

MANNHEIM STEAMROLLER has two groups on tour. On Monday, December 7 there is a show at the Verizon Wireless Arena in Manchester, NH. On Tuesday the shows are at the California Theatre of Performing Arts in San Bernadino, CA and to the State Theatre in New Brunswick, NH. On Wednesday there is a performance at the Orange County Performing Arts Center in Costa Mesa, CA. The tours stop Thursday at the Performing Arts Center in North Charleston, SC and at the William Saroyan Theatre in Fresno, CA. On Friday the tour stops at the Nokia Theatre in LA and at the Peabody Auditorium in Daytona Beach, FL. Saturday the groups will be on stage at the Kravis Center in West Palm Beach, FL and the Orleans Arena in Las Vegas.

JOHN PIZZARELLI continues his Canadian tour this week in Quebec with a stop Thursday, December 12, at the Juliette Lassonde Espace Rona in Santa Hyacinthe. On Friday the show is at the Centre Cultural De Beloeil in Beloeil. Saturday finds him at the Salle Edwin Belanger in Montmagny.

SMOOTH JAZZ CHRISTMAS with Dave Koz, Rick Braun, David Benoit, Brenda Russell and Peter White continue their holiday tour with a stop Monday, December 7 at the Ferguson Center for the Arts in Newport News, VA. On Tuesday they are on stage at the Palace in Waterbury, CT. Wednesday the show is at the Mayo Center for the Performing Arts in Morristown, NJ. On Friday they can be enjoyed at the Nob Hill Masonic Center in San Francisco. Saturday the tour stops at Copley Symphony Hall in San Diego.

WEDNESDAY NIGHT AT THE IGUANA hosted by Dana Lorge and Richard Skipper. Wednesday's program features Barry Levitt on keyboard and Saadi Zain on bass. The guests include: Katheryn Allyn, Helena Grenot, Richard Holbrook, Jillian Laurain, Jerry Wichinsky and Josh Zukerman. Iguana VIP Lounge in New York City.

ANN HAMPTON CALLAWAY performs next Sunday, December 13, at The Miller Center for the Arts in Reading, PA.

BRIAN SETZER ORCHESTRA is on stage Monday, December 7, at the Peace Center in Greenville, SC. On Tuesday the show is at the Tennessee Theatre in Knoxville. Wednesday the tour stops at the Ryman in Nashville. On Friday they'll be making music at the Horseshoe Casino in Robinsonville, MS. On Saturday they are at Winstar World Casino in Thackerville, OK.

STING AND CHRIS BOTTI in a double bill delight in a two night gig opening Tuesday, December 8 at the Cathedral of St. john The Devine in NYC.

BLIND BOYS OF ALABAMA bring their performance to Fort Hays State University in Hays, KS on Thursday, December 10. On Saturday they are on stage at the Sheldon Concert Hall in St. Louis. Next Sunday the show is at the Englert Theatre in Iowa City, IA.




FINAL OVATION


MAX EISEN a Broadway press agent for more than four decades, died on Nov. 23 at his home in Manhattan. He was 91. From 1954 to 1997 he worked on more than 1,000 shows including flacking for more than 60 Broadway shows and dozens of Off Broadway productions.

He is survived by a daughter and a son.

Next Column: December 13, 2009
Copyright: December 6, 2009. All Rights Reserved. Reviews, Interviews, Commentary, Photographs or Graphics from any Broadway To Vegas (TM) columns may not be published, broadcast, rewritten, utilized as leads, or used in any manner without permission, compensation and/or credit.
Link to Main Page
---
Laura Deni



U.S. Postal Address: Post Office Box 60831, Las Vegas, NV 89160
CLICK HERE FOR COMMENT SECTION