! >
Broadway To Vegas
  
  REVIEWS INTERVIEWS COMMENTARY NEWS

| | |
| --- | --- |
| | |
LEARNING FROM JERSEY SHORE STAR JENNI FARLEY'S DOMESTIC VIOLENCE EXPERIENCES - - GOLDSTEIN A NEW MUSICAL ABOUT FAMILY OFF-BROADWAY CAST CD REVIEWED - - PRINCE WILLIAM AND KATE OPEN THE FIRST V&A MUSEUM ANYWHERE IN THE WORLD OUTSIDE OF LONDON - - THE 21st ANNUAL ENTERTAINMENT LAW INITIATIVE EVENT & SCHOLARSHIP PRESENTATION - - PRINCE HARRY'S WIFE SIGNS BANANAS - - GREGORY HINES HONORED WITH POSTAGE STAMP - - DIAMOND IN A RHINESTONE WORLD: THE COSTUMES OF DOLLY PARTON - - SONNETS & CHOCOLATE VEGAS 2019 ENDSTATION EVENT - - DONATE . . . Scroll Down





Copyright: February 3, 2019
By: Laura Deni
CLICK HERE FOR COMMENT SECTION


WOMEN IN GENERAL CAN LEARN FROM JERSEY SHORE STAR JENNI FARLEY'S DOMESTIC VIOLENCE EXPERIENCES
Jenni Farley speaks out about domestic abuse.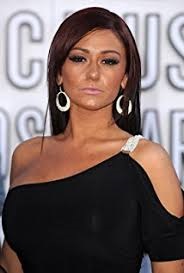 Jenni Farley, aka "Jwoww," who is one of the stars of a show I've never seen called Jersey Shore, opened up on her Twitter account, which has 3.35 million followers, by posting a lengthy letter detailing the reason that she filed for divorce from her husband Roger Matthews: domestic violence.

Farley, a 32-year-old mother of two, doesn't need anyone opining about her situation - which is layered and involving more than one person - or offering unsolicited advise.

However, unfortunately, one in four women (24.3 percent) aged eighteen and older in the United States have been the victim of severe physical violence by an intimate partner in their lifetime, according to the National Domestic Violence Hotline.

A substantially higher number are victims of emotional abuse which can have more devastating effects than the physical aspects.

The reasons women remain with a man who physically abuses them have dramatically changed in the last 70 years. No longer do a majority of women need a man to put a roof over their heads and food in their mouths. Until the late 60s a man had to sign for a women to have a credit card and many women didn't know how to write a check. Women were also not as well educated as they are today - nor were there support agencies. According to numerous studies, women who remain today in a physically abusive relationship tend to be ethnic, poorly educated with limited job skills and financial resources.

In your parents or grandparents era, if woman was hit by her husband she was asked what she did to make him angry and told to stop it. It was her fault.

As for emotional abuse - nothing significant has changed. It's rampant, Despite education and support services love is a powerful emotion, and men can be masters at the put down and manipulation.

In the current era where, finally, same sex unions are generally accepted, the dominate mate can be as harmful - either physically or emotionally - as any heterosexual union. The same cautionary signs apply.

Making the situation more complicated, is the trend to enter into relationships without the benefit of a legal marriage - giving the woman's lawyer less legal leverage. As a general rule, it is the man who is in the catbird position, making his ability to destroy the women easier to pull off.

Rosemary Lombardy, professional financial advisor and candid abuse survivor, is the author of Breaking Bonds: How to Divorce an Abuser and Heal - A Survival Guide, which according to her publicist is due to be released this month.

Frequently, women who have always been known as nurturers - think up excuses for their mate's bad behavior, convincing themselves they can change him or believe him when he promises he'll never hit her again or stop the mental abuse.

An escalation of abuse frequently happens when the couple splits "because the abuser becomes aware that he is losing control over his victim," stated Lombardy.

Wome haven't been taught how to anticipate what a manipulative bully they loved may do and have a game plan in case they need to take appropriate countermeasures.

Lawyers are experts in handling such stunts as the man running up substantial debt, bouncing checks or failing to pay bills to ruin credit, cancelling life and health insurance policies.

It's the emotional aspects which become lethal.

Lombardy emphasized that the man engages in: "blaming and shaming the victim in private and/or in public - - name calling - - unreasonable demands - - gas lighting - - obfuscation - - outright lying - - threats - - unrelenting verbal attacks - - spying - - stalking - - attempts to destroy the partner's reputation or career - - using the children as pawns - - stonewalling - - destroying evidence - - removing or destroying personal belongings."

Many times the man enlists the help of others: adult children, other relatives, friends and co-workers.

Lombardy stresses: "Ongoing communication with an abuser whose primary goal is to wear her down and instill fear is draining and should be limited."

These men blame everyone else for their mistakes. They are expert manipulators, convincing liers and playing one against the other. They like to stir things up and then watch the reactions. The woman is blamed with - it's all your fault. Why didn't you stop me? Why do you let me? They also won't tolerate being spoken to in anything other than a respectful voice.

A relationship without the benefit of marriage doesn't hamper a bully.

About half of American adults are legally married, down significantly from marriage's peak of 72 percent in 1960 and contributing to an all-time high in the number of adults who are single.

Americans are less likely to share a roof with a partner than they were a decade ago, according to a report released by the Pew Research Center. A new social trend segment of society - couples who each maintain their own households for a large variety of reasons including; divorced with minor children; have opposite work schedules or even live in different cities. But, they are a couple. Abuse - physical, emotional or both - can happen in a split.

In an ideal world, when a relationship ends a financial settlement would be reached and confidentially agreements signed by both parties. Then both parties would keep quiet and go on with their lives.

According to multiple sources: That doesn't happen because a settlement/confidentially agreement would take away the power from the bully.

Advise to all women surviving a self serving, ego centric bully of a man - which is easier to say than accomplish. According to Lombary: "She should take care of herself - maintain a balanced diet, stay hydrated, get plenty of rest, and make time to exercise so that her mind is clear and she has the stamina to cope with the additional stress."






E-Book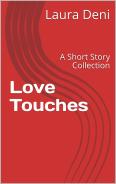 Soft back Book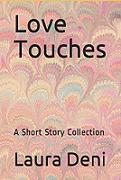 Broadway To Vegas is supported through advertising and donations. Priority consideration is given to interview suggestions, news, press releases, etc from paid supporters. However, no paid supporters control, alter, edit, or in any way manipulate the content of this site. Your donation is appreciated. We accept PAYPAL. Thank you for your interest.



E-Book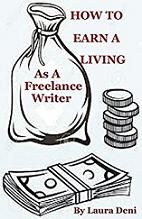 Soft back Book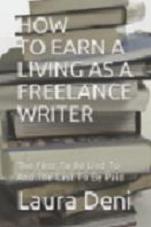 This is not your typical, totally boring textbook.

In the pages of How To Earn A Living As A Freelance Writer (the first to be lied to and the last to be paid) you'll find sex, celebrities, violence, threats, unethical editors, scummy managers and lawyers, treacherous press agents, sex discrimination; as well as a how-to for earning money by writing down words.





ART AND ABOUT


DIAMOND IN A RHINESTONE WORLD: THE COSTUMES OF DOLLY PARTON

Diamond In A Rhinestone World: The Costumes Of Dolly Parton opens to the public on February 5 at the Grammy Museum in Los Angeles.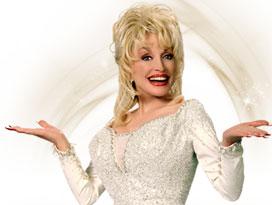 Eight-time Grammy winner, Recording Academy Lifetime Achievement Award recipient, and Oscar-nominated artist Dolly Parton has been widely renowned as not just a music legend, but a fashion icon. To showcase iconic costumes and pieces from her personal archive, the Grammy Museum proudly presents the first exhibit Parton has had in the United States outside of her Tennessee theme park Dollywood.

Diamond In A Rhinestone World: The Costumes Of Dolly Parton will offer a retrospective of Parton's career and most iconic fashion moments. "I probably have thousands of dresses from over the years," said Parton. "I had a hard time letting go of some of my favorites, but I'm excited for them to be included in this exhibit. I can't wait to see them on display at the Grammy Museum!"

This exhibit captures the spirit of Parton through some of her most cherished outfits, which include costumes from her most memorable album covers, music videos, and live performances.

Exhibit highlights include:
• The beloved costumes from the "Home" music video
• The iconic pink dress from the Backwoods Barbie album cover and music video
• The outfits from her Live In London 2009 and Red Rocks concerts.

"To say that it's an honor to showcase Dolly Parton's all-time greatest outfits and her first exhibit in the United States outside of Dollywood at the Grammy Museum is an understatement," said the Museum's Executive Director Michael Sticka. "Displaying these extraordinary costumes and pieces will take you through a career that has spanned decades of someone who is beloved as both a groundbreaking artist and a trendsetting pioneer. We are extremely grateful to Dolly for letting us feature some of the most memorable and innovative outfits in music history."

The exhibit will open on February 4, when Parton will discuss stories and the history behind these costumes at the Museum's Clive Davis Theater as part of an exclusive Town Hall Program to be livestreamed on Billboard's Facebook Page. The discussion will be moderated by Grammy-nominated producer and Songwriter Hall of Fame inductee Linda Perry who is nominated for a 2019 Grammy Award for Producer of the Year, making her the first woman in over 14 years to be nominated in the category. Perry and Parton most recently collaborated on the soundtrack for the 2019 Netflix film Dumplin,' featuring the song Girl In The Movies, which was nominated for both a Golden Globe Award and Critics Choice Award for Best Song.

The exhibit opens to the public on February 5 and will run through March 17. The Grammy Museum in located in Los Angeles.

DIFFERENT TRAINS called "a profoundly moving work," is a large-scale video installation that spans nearly 25 feet in length and is 29 minutes in duration.

The work features a 1988 musical score by Steve Reich, performed by Kronos Quartet, that is reinterpreted by Spanish filmmaker Beatriz Caravaggio. The string quartet and recorded voice score is an emotionally charged rumination on the train journeys of his youth and of the horrific deportation trains of the Holocaust.

The score was awarded the 1989 Grammy for the Best Contemporary Classical Composition.

Created by Caravaggio in 2016, Different Trains sets Reich's score to an archival film montage that lends new depths and insights to the original musical composition. The video stands as important reminder of one of the greatest tragedies in human history. The work is both historically important and aesthetically impressive. Both the music and videos are beautifully composed; Reich's score fragmented and modern, with Caravaggio's editing swiftly leading the audience through the work. d.

February 9-May 5, 2019, Canaday Gallery, Toledo Museum of Art in Toledo, Ohio.

GAUGUIN VOYAGE TO PARADISE EXHIBITION

Nave Nave Fenua, Gauguin © The Isreal Museum, by Elie Posner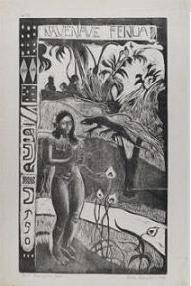 will explore the botanical world that the Post-Impressionist artist encountered during his life and global travels in the late 19th century. The exhibition offers a rare opportunity to experience a selection of captivating images by the artist, alongside lush horticultural displays of some of the tropical plants that inspired him. Dramatic woodcuts and other seldom seen works that Gauguin created on his journeys to French Polynesia, Brittany, Arles and Martinique will be on view. The exhibition will examine the artist's romantic quest for a land that time forgot, his identification as a self-styled "savage," as well as his own disillusionment upon reaching each "exotic" destination. Gauguin: Voyage to Paradise will also reveal how the artist both blended fine art and craft and also merged Western artistic traditions with the folklore of South Pacific cultures.

Paul Gauguin (1848-1903) was an innovative and influential artist, known for his unconventional lifestyle, personality and embrace of nature and a simpler way of life.

Living displays throughout the gardens and in the glass house conservatory will showcase rare and spectacular plants from the tropical regions that figure prominently in his repertoire. Among the plants to be featured from the Selby Gardens collection are banana and coconut trees, as well as a variety of palms, taro and breadfruit.

Gauguin: Voyage to Paradise is the third installment of the ongoing, popular Jean and Alfred Goldstein Exhibition Series at Selby Gardens, which explores the rich connections between nature and the arts.

Organized by the Marie Selby Botanical Gardens, Gauguin: Voyage to Paradise is curated by Carol Ockman, Ph.D., Curator at Large for Selby Gardens and the Robert Sterling Clark Professor of Art History at Williams College. Lending Institutions: The Israel Museum, Jerusalem; Smith College Museum of Art.

February 10-June 30, 2019 at the Marie Selby Botanical Gardens, Sarasota, Florida, USA.

50 YEARS OF THE MUSEUM AT FIT commemorates approximately 33 of The Museum at FIT's most influential exhibitions since the 1970s. Each exhibition will be highlighted using garments, photos of its original installation, and text that explains its importance, providing an engaging, "behind the scenes" look at the process of exhibition making.

February 8, 2019 – April 20, 2019 at the FIT in New York City.

KATE AND WILLS that would be The Duke and Duchess of Cambridge - or - as they are known in Scotland - the Earl and Countess of Strathearn arrived in Dundee last Tuesday to officially open Scotland's first design museum in Kate's role as patron of the V&A.

This is the first V&A museum anywhere in the world outside London. The building designed by Japanese architect Kengo Kuma on the banks of the River Tay is the centerpiece of an ongoing multi-billion dollar regeneration of Dundee's waterfront. The trip built on Kate's keen interest in the visual arts, and highlighting the value that public institutions like V&A Dundee can offer local communities, Kensington Palace said.

Kate, 37, told museum staff of her hope that the &A Dundee "will serve as an inspiration to others."

Museum director Philip Long said: "V&A Dundee is an ambitious new international museum and we are honored that the Duke and Duchess of Cambridge today declared the museum officially open."

The establishment of the new museum was made possible thanks to a collaboration between organizations including the V&A, the University of Dundee and Abertay University.

The Duke and Duchess were reportedly left slightly embarrassed when they were shown a rather risqué dress from Scotland-based designer Christopher Kane, featuring entwined naked bodies based on sketches made during life drawing classes in his studio.

Kane's Sexual Healing: Life Drawing Sessions develop into sensual fabrics and nude cut-outs. Kane had his design team participate in life drawing sessions and combined their sketches of nude figures to create the statement pieces of the collection – tricolour dresses made out of Lovers' Lace. Outlined in black on delicate Swiss lace were bodies melding into one another – like depictions of ménage à trois trysts. The coming together of the lace bodies with the real ones "was a reminder of Kane's knack for making the so-wrong feel so-right."






E-Book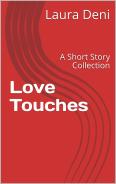 Soft back Book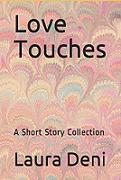 SWEET CHARITY


SONNETS & CHOCOLATE VEGAS 2019 the annual Endstation Theatre benefit takes place February 9, 2019 at the Academy Center of the Arts - Warehouse Theatre in Lynchburg, VA.

With a Vegas theme, the evening will feature "an evening of legendary performers, great food, and incredible auction items. Black-Tie Optional.



SPREADING THE WORD


GREGORY HINES has been honored by the U.S. Postal Service it by inducting him as the 42nd honoree in the Black Heritage Stamp series during a first-day-of-issue ceremony at Peter Norton Symphony Space, on the Upper West Side of Manhattan.

"Gregory Hines was an extraordinary artist in every sense of the word," said Acting Chief Postal Inspector Gary Barksdale, who dedicated the stamp. "This Forever stamp pays tribute to his life and career as an actor, singer, and most importantly, as a performer whose unique style of tap dancing injected new artistry and excitement into a traditional American form."

Joining Barksdale to unveil the stamp were Maurice Hines, actor, dancer, choreographer and Hines' brother; Daria Hines, actress, costume designer and Hines' daughter; Savion Glover, actor, dancer and choreographer; Tony Waag, artistic director, American Tap Dance Foundation; Chloe and Maud Arnold, dancers and co-founders of the DC Tap Festival; and Jason Samuels Smith, award-winning jazz tap dancer and humanitarian.

The stamp art features a photograph of Hines taken by Jack Mitchell in 1988, showing a smiling Hines on one knee in a red blazer and gray pants, with one foot raised to show the taps on the bottom of his shoe. Art director Derry Noyes designed the stamp.

LIN-MANUEL MIRANDA has enjoyed a record setting engagement of Hamilton in Puerto Rico. Those milestones included some personal ones. His youngest son, who turns one next month, started tocrawl.

THE GRAMMY MUSEUM in Los Angeles has announced community events at the Museum during Grammy Week starting with a Backstage Pass With Marsha Ambrosius and A Celebration Of Women And Music with Linda Perry on Monday, February 4; Music Industry Panel on Tuesday, February 5 with Rozzi (singer/songwriter), Brittany Bell (publicity manager, Atlantic Records), Cathy Heller (music licenisng), and Miles Mosely (musician/producer); Hawaii Education Program and Empowered with Na Hoku Hanohano award-winning Hawaii musicians Bobby Moderow Jr. (of the group Maunalua), and Kimié Miner (singer/songwriter): LGBTQ + Voices In Music Panel on Wednesday, February 6; and Mississippi Education Program with Tricia Walker (singer/songwriter/instructor) and DMI students in conversation with Randy Houser about the historical relevance of Mississippi artists, and a Make A Wish Foundation Interactive Visit on Thursday, February 7.

BUD LIGHT SUPER BOWL MUSIC FEST which took place last Friday, February 1, featured performances by Aerosmith and Post Malone with special guest Swae Lee of Rae Sremmurd. Some of the guests included Mark Cuban, Evander Holyfield, Guy Ferrari, Teddi Mellencamp, Adam Richman (Man vs. Food), Robert Randolph, and Emmitt Smith. On Saturday the Bud Light Super Bowl Music Fest wrapped with Bruno Mars and Cardi B.

CAROL BURNETT: AN EVENING OF LAUGHTER AND REFLECTION WHERE THE AUDIENCE ASKS THE QUESTIONS stars the ageless performer who dishes during an intense a 90 minute interactive experience where the audience asks the questions about her iconic variety show, which ran from 1967-1978. She's in the spotlight Friday, February 8, 2019 at Times Union Center for the Performing Arts in Jacksonville, Florida.

AN AFTERNOON WITH SHIRLEY MacLAINE takes place next Sunday, February 10, 2019 at the Chandler Center of the Arts in Arizona. A longtime outspoken advocate for civil rights and liberties, women's rights and spiritual understanding, "this will be a truly memorable afternoon with MacLaine as she speaks truthfully about her life and career, unedited and uncensored."

FROZEN SING-ALONG g with the whole family and your friends Anna, Elsa, and Olaf! Watch this Disney favorite with the songs' lyrics on the big screen. Sing-along to Let It Go; Do You Want to Build a Snowman, and more. Sunday, February 10, 2019 at the State Theatre of New Jersey in New Brunswick, NJ.

ANNA NETREBKO & YUSIF EYVAZOV OPERA GALA accompanied by WÜRTH Philharmonic Orchestra conducted by Jader Bignamini takes place February 12, 2019 at Dubai Opera in Dubai, UAE.

From singing at the opening ceremony of the 2014 Winter Olympics to becoming the first classical artist named to Time magazine's list of the world's 100 most influential people, Anna Netrebko serves as opera's leading global ambassador and is widely recognized as one of today's most compelling, committed performing artists in any genre.

Together with the Azerbaijani dramatic tenor Yusif Eyvazov, they make a breathtaking partnership both on stage and in life. Born in Algeria, Eyvazov has mastered his artistry in Italy. Critics call him "an exciting tenor whose pure human voice trained to do exceptional things reaches us in a way that no other sound does."

The Würth Philharmonic Orchestra is a young, bright and enthusiastic member of the German orchestral landscape. Established by the famous entrepreneur Reinhold Würth, the orchestra is now an integral part of the local and international cultural activities.

Enjoy a spectacular evening filled with the magnificent arias of Verdi, Puccini, Rimsky-Korsakov and many others. VIP tickets include a special after-concert reception with Anna Netrebko and Yusif Eyvazov in Sean Connolly Restaurant at Dubai Opera.

MEGHAN AND HARRY known as the The Duke and Duchess of Sussex opted to take the train rather than a helicopter through snowy conditions gripping the south west of England for an official visit to Bristol, England last Thursday.

During the day long visit the couple made several stops. One of them was to Peony which supports women who are "stepping away from sex work to develop their well-being and skills so that they can reach their goals in the community."

The London Daily Mail headlined: "Meghan pens individual messages of support on bananas to be given to sex workers as she and Harry make food parcels during a charity visit."

Even good intentions can benefit from guidance.

Inspirational messages such as "You Are Strong" and "You Are Loved" on bananas given to sex workers? The intention might have been admirable; although messages written on soon to spoil fruit does hinder a sell on E-Bay - but a banana with a double entendre message given to a sex worker???

Prince Harry and his wife also made a visit to the Bristol Old Vic, the oldest working theatre in the English speaking world which was built in 1766.

They toured the recently renovated facility, finding out more about the theatre's unique history and links to the local community. The parents-to-be also stopped by a workshop attended by local school children which is part of Bristol Old Vic's outreach program. The pair explored 250 years of sound technology at the theatre's Noises off exhibition with year 5 pupils from St Werburgh's Primary School. They then watched the Young Company performing a song from their production Hercules. According to Kensington Palace's Twitter, the Young Company consists of 350 young people aged 5-25 attend weekly drama sessions, and create three productions each year.

Following the performance, the Duchess of Sussex called for drama clubs to be given the same emphasis as sport in school.

The day before Meghan visited the National Theatre in London to learn about the work of the institution and meet staff and apprentices working behind the scenes. The duchess has previously spoken of her passion for using the arts to bring people from different backgrounds together.

Earlier this year Meghan was officially announced as patron of the National Theatre, a post previously held by the Queen for 45 years.

FEBRUARY 3 is carrot cake day. February 4 is Homemade Soup Day and National Stuffed Mushroom Day. February 5 celebrates National Chocolate Fondue Day and World Nutella Day. February 6 is National Chopsticks Day and National Frozen Yogurt although it is difficult to eat frozen yogurt with chopsticks. February 7 heralds National Fettuccine Alfredo Day while February 8 is Molasses Bar Day. February 9 is National Bagels and (of course) Lox Day. February 9 honors Pizza Pie Day while next Sunday, February 10, is Cream Cheese Brownie Day.





THE MUSIC GOES ROUND AND ROUND


GOLDSTEIN A New Musical About Family original off-Broadway cast recording has been released on Broadway Records.

Cast: Megan McGinnis, Amie Bermowitz, Aaron Galigan-Stierle, Zal Owen, Sarah Beth Pfeifer, and Jim Stanek.

Piano/Musical Director Conductor Sinai Tabak. Violin: Jonathan Kahn concert master, Robert Lawrence and David Steinberg. Cello Sarah Seiver. Flute/Clarinet Josh Plotner. Double bass/Electric bass David White. Drums Howie Gordon.

This is a typical Jewish immigration story chronically three generations of a Jewish family. After most of the family members have died, patriarch Louis (Zac Owen) has written a warts and all Pulitzer-winning book about them. Though they are dead, they come back to criticize and haunt. Then there is the very much alive Aunt Sherri (Megan McGinnis) who may be suffering from dementia but is positive that much of the book is a pack of lies.

Of course an over-bearing Jewish mother is prominent.

One of the outstanding features of this recording - blending voices. The harmonies are splendid!

While the Goldsteins are a Jewish family, the score wisely lacks any Borsch Belt Yiddish-isms broadening its listening base. No middle European musical instruments or arrangements. This is Jewish angst wrapped in white bread and mayonnaise.

Goldstein has a lot of potential. It seems that Goldstein would be an ideal vehicle for a drama club at a synagogue or a Jewish high school. Nobody is going to be offended and it's family appropriate.

From listening to the recording the characters appear to be typical and not particularly three dimensional or unique. To compensate, the music is overly upbeat and perky. It is set in the era of rag time and Tin Pan Alley, which influences the music. Somehow, I never associated any Jewish immigration angst story with perky, but it is that upbeat energy that makes the CD enjoyable - even though some songs contain sadness or gloom.

For those who saw the production and now purchase this CD, they will have a wonderful souvenir. For those who didn't see the show, there is a story-line issue.

The booklet which contains numerous colored photographs by Jeremy Daniel and the individual song lyrics by Michael Roberts for the 20- year old book by Charles Schulman - fails to include a synopsis. That's sad because that omission requires the listener to really concentrate in attempting to discern the plot line. When listening to a CD most people are also doing something else, not sitting and starring at the CD player, attempting to glean the song's relationship to the plot.

What would make this recording considerably more enjoyable is having a clue about the story. Nobody wants to listen that hard.

Because there is no synopsis in this story told in flashback, the listener can get annoyed with trying to traverse the maze. For instance, Beloved is a sad, wistful song sung by the dead-now returned Zelda (Amie Bermowitz), who fell in love with a man she met on the immigration boat. Separated on land, she never saw him again, but saved his letters. To escape being married to an abusive cousin she weds Louie (Jim Stanek). He's called to serve in World War I, but as a pacifist he deserts. Usually that ends up with the deserter in front of a firing squad. In this case he is only briefly jailed which doesn't change his socialistic beliefs as he declares in I'm Still Me.

A story synopsis would have made a significant difference in listening pleasure. A customer doesn't expect to have to take the time and energy to look up a story line - especially when the storytelling method used is flashback.

Honest As the Day Is Long, is about ethics in selling at the family store, but the lyrics lack any grit or moral punch.

The attempts at humor are feeble:
"You only fall in love for the first time once."
"If she wasn't Jewish she's be a saint. "
"She could sell ice to Arabs . . . you mean Eskimos . . . . No, to Eskimos you sell oil."

There is no moral compass or social/political message. Goldstein is simply a simple, non-offensive story about the people in a Jewish family which is going to be relatable to all but the most Hasidic of the faith.

The intro, They Are Here, is intense. The CD ends abruptly with Sherri's Reprise. There are no stand alone numbers or any that are showstopping, which actually makes it easier to cast and mount in a community based venue.

With all that said - again - Goldstein would be a perfect vehicle for a Jewish community center or for a community group to stage at a Jewish retirement home. It would be a sell out.


OTHER PEOPLE'S MONEY


NEWSEUM which opened in 2008 in Washington, DC for the purpose of preserving the history of journalism and the First Amendment has sold its building to Johns Hopkins University for $372.5 million and states it will relocate within the D.C. area at the end of 2019.

Despite being a popular attraction, the Newseum charges admission and has long experienced financial difficulty.

Private foundation The Freedom Forum created and continues to fund the Newseum said the Newseum will remain open until the end of the year.

Assuming the purchase receives regulatory approval, the university, based in Baltimore, will take control of the property move its School of Advanced International Studies to the Newseum location, as will graduate programs in business, nursing, and arts and sciences.

The property includes space occupied by the museum as well as 135 apartments and a restaurant, The Source by Wolfgang Puck. Remodeling of the museum's portion of the building would begin in fall 2020, Johns Hopkins officials said, with a goal of establishing more than 400,000 square feet of floor space for academic use.



E-Book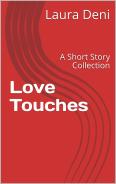 Soft back Book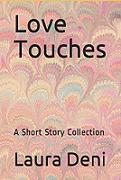 THE 21st ANNUAL ENTERTAINMENT LAW INITIATIVE EVENT & SCHOLARSHIP PRESENTATION will take place Friday, February 8, 2019 at the Fairmont Miramar Hotel & Bungalows in Santa Monica, California.

Dina LaPolt, founder of LaPolt Law, will be the recipient of the 2019 Entertainment Law Initiative Service Award. This honor is awarded to an attorney who has demonstrated a commitment to advancing and supporting the music community through service. Tina Tchen, a partner with Buckley Sandler, will deliver the keynote address.

Cameron Berkowitz, the winner of this year's Entertainment Law Initiative Writing Competition, along with runner-up Asha Madhukar, will also be present at the event. Other program participants include Michael Kushner, Entertainment Law Initiative Executive Committee Chair and executive vice president, business & legal affairs and general counsel, Atlantic Records; Ken Abdo, Entertainment Law Initiative Program Chair and top music industry attorney (Fox Rothschild LLP); and Neil Portnow, President/CEO of the Recording Academy.

This annual program includes a Writing Competition that invites law students to write a 3,000-word paper on a compelling legal topic facing the music industry today. The contest is open to Juris Doctor (JD) or Master of Laws (LLM) candidates currently enrolled at an American Bar Association accredited law school. A $10,000 scholarship will be awarded to the author of the winning paper, and a $2,500 scholarship will be awarded to the runner-up.



THE MUSIC MAN with music, book, and lyrics by Meredith Willson.

Directed by Marc Bruni.

Choreography by Chris Bailey.

The Tony-winning Best Musical, follows traveling salesman Harold Hill as he cons the people of River City, Iowa, into paying for a new marching band. His plans to skip town are foiled when he falls for Marian, the town librarian. The classic score features such standards as 76 Trombones; Till There Was You, and Trouble.

A semi-staged concert starring Rosie O'Donnell, Norm Lewis, and Jessie Mueller. Performances at the Kennedy Center in Washington, DC February 6 - 11.

BERBERIAN an adaptation of Peter Strickland's chilling film written for the stage by Joel Horwood.

Directed by Donmar Associate Artist Tom Scutt in his directorial debut.

Italy, 1976. Gilderoy is a long way from home.

His work as a sound designer for Dorking-based nature documentaries has not gone unnoticed. He has swapped the foley table of his garden shed for the glamour of the Berberian Sound Studio. Here, at the height of giallo horror, cabbages become corpses, your own voice can be over-dubbed and silence speaks louder than screams.

Berberian Sound Studio promises to be a thrilling, darkly comic, visual and sonic feast as the company recreates the world of an Italian sound studio on the Donmar stage each evening.

Actor Tom Brooke will play the central role of Gilderoy. Enzo Cilenti is Francesco and Tom Espiner is cast as Massimo.

The creative team includes Anna Yates (co-Designer with Tom Scutt), Lee Curran (Lighting Design), Ben and Max Ringham (Composition and Sound Design) and Sasha Milavic Davies (Movement Director).

February 8 - March 30, 2019 at the Donmar in London.

THE AMERICAN CLOCK by Arthur Miller.

Directed by Rachel Chavkin.

'For them the clock would never strike midnight, the dance and the music could never stop…'

The American Clock turns, fortunes are made and lives are broken. In New York City in 1929, the stock market crashed and everything changed. In an American society governed by race and class, we meet the Baum family as they navigate the aftermath of an unprecedented financial crisis. The world pulses with a soundtrack fusing 1920s swing and jazz with a fiercely contemporary sound, creating a backdrop that spans a vast horizon from choking high rises to rural heartlands.

The production will celebrate the changing face and evolution of the American family by having three sets of actors in the roles of the central family for each performance.

Director Chavkin is also bringing a radical approach to one of Arthur Miller's lesser known works, blending music and dance to bring the Great Depression into the 21st century.

The cast includes: Amber Aga, Paul Bentall, Greg Bernstein, Clare Burt, Flora Dawson, Abhin Galeya, Fred Haig, Jyuddah Jaymes, John Marquez, Francesca Mills, Taheen Modak, Christian Patterson, Golda Rosheuvel, Abdul Salis, Giles Terera, Josie Walker, and Ewan Wardrop.

The creative team includes: Sets Chloe Lamford; Costumes Rosie Elnile; Lighting by Natasha Chivers. Composer is Justin Ellington; Sound by Darron L West; Casting Jessica Ronane CDG. Choreographer is Ann Yee. Musical Director is Jim Henson Baylis Assistant Director Julia Locascio.

The American Clock opens February 4, 2019 at The Old Vic in London with performances through March 30, 2019.

DEATH OF A SALESMAN by Arthur Miller.

Directed by Jason Klarwein.

As the death-rattle of American optimism echoes through the land of the Free Market, traveling salesman Willy Loman loses himself in the halcyon haze of the past.

Once the king of the road, Willy is veering off it. Time was, he could sell anyone anything, and his reward was the whole package: wife, two sons, the car, the white picket fence. But now he's feeling his years. He's behind on the mortgage, he's sidelined by his wet-behind-the-ears boss, and the final straw is when his adult son Biff – once a sporting prodigy, now a directionless disappointment – lands on the doorstep, further loosening Willy's grip on the reality of his broken-down life.

Arthur Miller's towering classic is a timeless meditation on the human need to feel special, a withering commentary on capitalism, and a tragic portrait of a fallout between father and son.

Cast Includes Charles Allen, Kevin Hides, Peter Kowitz, Thomas Larkin, Jackson McGovern, Angie Milliken, Sarah Ogden, Ilai Swindells, Gemma Willing.

Set Designer Richard Roberts. Associate Designer/Costume Designer Anthony Spinaze. Lighting Designer Verity Hampson. Composer/Sound Designer Justin Harrison.

February 9 - March 2, 2019 at Queensland Theatre in South Brisbane, Australia.

TWO PINTS written by Roddy Doyle.

Directed by Caitríona McLaughlin.

Liam Carney plays One, Liam Judge is cast as Two with Ronan Carr as Raymond the Barman.

The hilarious and provocative Two Pints started as a conversation on Facebook. Now it's a play. Two men meet for a pint. They talk about their Da's, death, Nigella, North Korea, the afterlife. Settle down and listen in as they chew the fat and set the world to rights.

Design: Kate Moylan.

Two Pints will be on an 8 venue US Tour before returning to the Abbey Theatre in London for an extended summer run.

February 5-9 at Purdue University, West Lafayette, Indiana
February 12-16 at Shenandoah Conservatory, Winchester, Virginia
February 19-23 at the University of Richmond, Richmond, Virginia
February 26–March 2 at the University of Pennsylvania, Philadelphia
March 5-30 at Chicago Shakespeare, Chicago, Illinois
April 30–May 4 at Santa Ana Sites, California
May 7-11 at Mondavi Center, Davis, California
May 13-18 at Stanford University, California

RAGTIME by Terrence McNally. Composed by Stephen Flaherty. Lyrics by Lynn Ahrens.based on E.L. Doctorow's novel.

Directed by David Lee.

Twenty years after its premiere, the great American musical returns to LA. Nominated for 13 Tony Awards including Best Musical, Ragtime tells the story of three families at the turn of the 20th Century in pursuit of the American dream. The award-winning score uses ragtime rhythms to paint a portrait of the people who built this country with the hopes for a brighter tomorrow.

The cast includes: Clifton Duncan (Coalhouse Walker). Shannon Warne (Mother). Bryce Charles (Sarah). Marc Ginsburg (Tateh). Zachary Ford (Father). Katharine McDonough (Evelyn Nesbit). Sara Nemirovsky (Little Girl). Valerie Perri (Emma Goldman). Dylan Saunders (Younger Brother). Benjamin Schrader (Harry Houdini). Luké Barbato Smith (Little Boy). Dedrick Bonner (Booker T. Washington). Michael Deni (Male Ensemble). Ryan Dietz (Henry Ford). Cornelius Jones Jr. (Coalhouse's Friend). Tom G. McMahon (J.P. Morgan). Gregory North (Grandfather). Molly Stilliens (Female Ensemble). Michael Thomas-Visgar (Willie Conklin). Candace J. Washington (Sarah's Friend).

The creatives are: Darryl Archibald (Musical Director). Mark Esposito (Choreographer). Tom Buderwitz (Scenic Designer). Kate Bergh (Costume Designer). Jared A. Sayeg (Lighting Designer). Philip G. Alan (Sound Designer). Hana Sooyeon Kim (Projection Designer). Carol Doran (Wig & Hair Designer). Jill Gold (Stage Manager). Julie Ann Renfro (Assistant Stage Manager). Rhonda Kohl (Assistant to the Director & Choreographer). Telsey + Company (Casting).

February 5 - March 3, 2019 at the 686 seat Pasadena Playhouse in Pasadena, CA.

In conversation: Race, identity & Ragtime. February 11, 2019.



E-Book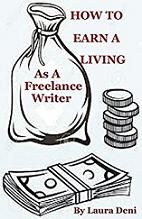 Soft back Book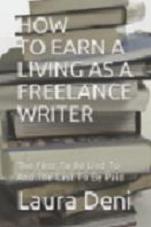 This is not your typical, totally boring textbook.

In the pages of How To Earn A Living As A Freelance Writer (the first to be lied to and the last to be paid) you'll find sex, celebrities, violence, threats, unethical editors, scummy managers and lawyers, treacherous press agents, sex discrimination; as well as a how-to for earning money by writing down words.





WHO'S WHERE




DIANA ROSS stars at Wynn Resorts in Las Vega February 6-23. The Recording Academy has announced a special performance by Ross during this year's 61st Annual Grammy Awards, next Sunday, February 10. During the show The Recording Academy will honor the icon and celebrate the rich history of her greatest musical accomplishments. in 2012 the singing icon was recognized by the Recording Academy as the recipient of the prestigious Lifetime Achievement Award.

SAVION GLOVER the Tony Award winner who is celebrating his 35th year as a performing artist brings his All FuNKD' Up show to the State Theatre of New Jersey in New Brunswick, NJ on Thursday, February 7. It's called a mesmerizing interplay of percussive genius featuring Glover's six-piece band and company of dancers which will illuminate original grooves and compositions that only a percussive master could.

KELLY CLARKSON brings her Meaning of Life tour to the Sprint Center, Kansas City, MO on Thursday, February 7. Friday's show is at the BOK Center in Tulsa, OK. On Saturday she on stage at the Landers Center in Southaven, MS.

JAKE BUGG Internationally renowned singer-songwriter Jake Bugg will perform his artisanal indie folk and soulful music that earned him the title "The new Bob Dylan" on Thursday, February, 7, 2019 at Dubai Opera in Dubai, UAE.

TWENTY ONE PILOTS perform Monday, February 4, 2019 at the Ice Palace, St. Petersburg, Russian Federation. Wednesday's stop is at Helsinki Ice Hall in Helsinki, Finland. On Friday they are on stage at the Ericsson Globe Arena in Stockholm, Sweden. Saturday's stop is at the Telenor Arena in Oslo, Norway.


FINAL OVATION


KAYE BALLARD groundbreaking comedian and singer died January 21, 2019 in Rancho Mirage, CA from kidney cancer. She was 93.

Ballard spent a half century starring on television, film and Broadway.

Ballard starred on Broadway as Helen in The Golden Apple (1954) introducing the song Lazy Afternoon. She portrayed Ruth in Joseph Papp's The Pirates of Penzance, Rosalie in Carnival! and the title role in Molly, an unsuccessful musical adaptation of the popular radio serial The Goldbergs. She played Ruth Sherwood in Wonderful Town at New York City Center in 1963.

In Long Beach, California, she played Mama Morton in Chicago and fought with a vacuum cleaner as Pauline in No, No, Nanette. In 1998, she played Hattie Walker in the Paper Mill Playhouse's acclaimed 1998 revival of Stephen Sondheim's Follies. In 2005, she appeared in a road-company production of Nunsense, written by Dan Goggin. The following year, she completed her autobiography, How I Lost 10 Pounds in 53 Years.

In 1957, she and Alice Ghostley played the two wicked stepsisters in the live telecast of Rodgers and Hammerstein's Cinderella, starring Julie Andrews in the title role. During the 1961–1963 television seasons, Ballard was a regular on NBC's The Perry Como Show, as part of the Kraft Music Hall Players, along with Don Adams, Paul Lynde and Sandy Stewart.

In December 2010, she, Donna McKechnie and Liliane Montevecchi starred in a Santa Fe production of From Broadway with Love, staged at the Lensic Theater. Ballard was in the 2012 cabaret show Doin' It for Love, which premiered in Austin, Texas, at the historic Paramount Theatre. Starring Ballard and Montevecchi, the cast included Broadway dancer Lee Roy Reams. (The Austin performance benefited the Texas Humane Legislation Network. The show then went on to play in Los Angeles on March 8th and 10th of 2012. Ballard announced her official retirement in 2015 at the age of 89.

I once booked her on a television show, and then picked her up at her hotel and drove her to the set. With a frequent brash on stage demeanor, in person she was a lovely, polite lady.

JAMES INGRAM songwriter, record producer and soulful voice behind '80s R&B hits like Just Once and died Tuesday, January 29, 2019 from brain cancer, at his home in Los Angeles. He was 66.

Since beginning his career in 1973, Ingram had charted eight Top 40 hits on the U.S. Billboard Hot 100 chart from the early 1980s until the early 1990s, as well as thirteen top 40 hits on the Hot R&B/Hip-Hop Songs chart. In addition, he charted 20 hits on the Adult Contemporary chart, including two number-ones.

Neil Portnow President/CEO of Recording Academy issued the following statement: "Two-time Grammy winner James Ingram was a soulful, chart-topping singer and songwriter. A 14-time Grammy nominee, Ingram earned two Grammy Awards in the 1980s: Best R&B Vocal Performance, Male for One Hundred Ways and Best R&B Performance By A Duo Or Group With Vocal for Yah Mo B There, a duet with Michael McDonald. As a songwriter, he collected several hits with an impressive roster of artists including Ray Charles, Michael Jackson, and the Pointer Sisters, among others. Ingram's rich voice and masterful songwriting has made a lasting impact on the music industry. Our thoughts go out to his loved ones during this difficult time."

HAROLD RAY BRADLEY an American guitarist and entrepreneur, who played on countless country, rock and pop recordings and produced numerous TV variety shows and movie soundtracks died January 31, 2019. He was 93.

He has the distinction of being one of the most recorded guitarists in music history.

Neil Portnow President/CEO of the Recording Academy issued the following statement: "We are deeply saddened by the passing of renowned country music guitarist and our first Recording Academy™ Nashville Chapter President, Harold Bradley. A key member of the Nashville music community, Harold played a pivotal role in the formation of Music Row, having created the first recording studio on the famed street alongside his equally renowned producer brother Owen. He achieved countless milestones throughout his remarkable career, and in 2010 was honored with the Recording Academy's Trustees Award for the significant contributions he made to the field of recording. Harold will not only be remembered for his musical accomplishments, but for his unwavering dedication to our field and commitment to advocating for his industry. We have lost an integral member of our music community, and he will be dearly missed by many."

CLIVE SWIFT an English actor and songwriter best known for his role as Richard Bucket in the British television series Keeping Up Appearances, but played many other notable film and television roles, including that of Roy in the British television series The Old Guys died February 1, 2019. He was 82.

He also appeared as Snug in the Royal Shakespeare Company's 1968 film production of A Midsummer Night's Dream as part of a cast that included Diana Rigg, Helen Mirren and Ian Richardson.

In addition to acting, he was a songwriter. Many of his songs were included in his show, Richard Bucket Overflows: An Audience with Clive Swift, which toured the UK in 2007 and Clive Swift Entertains, performing his own music and lyrics, which toured the UK in 2009. He also played the part of the Reverend Eustacius Brewer in Born and Bred, which aired on BBC 1 from 2002 to 2005.

Swift was married to novelist Margaret Drabble (1960–75). He was the father of one daughter, Rebecca (who died in April 2017), known for running The Literary Consultancy in London, and two sons, Adam Swift, an academic, and Joe Swift, a TV gardener.


















Next Column: February 10, 2019
Copyright: February 3, 2019 All Rights Reserved. Reviews, Interviews, Commentary, Photographs or Graphics from any Broadway To Vegas (TM) columns may not be published, broadcast, rewritten, utilized as leads, or used in any manner without permission, compensation and/or credit.
Link to Main Page
---
Laura Deni



For the snail mail address, please E-mail your request.
CLICK HERE FOR COMMENT SECTION