! >
Broadway To Vegas
  
  REVIEWS INTERVIEWS COMMENTARY NEWS

| | |
| --- | --- |
| | |
VALENTINE WEEK ENTERTAINMENT - -NATIVE NORTH AMERICAN GATHERING - - THE FIDDLER EXPANDING TRADITION CD REVIEW - - CONCORD MUSIC ACQUIRES TAMS-WITMARK MUSIC LIBRARY - - DIVERSITY AND DISABILITY IN FASHION - - STEVE WYNN'S NAME REMOVED - - THE PUPPY BOWL - - THE JON BON JOVI (JBJ) SOUL FOUNDATION - - DONATE . . . Scroll Down





Copyright: February 4, 2018
By: Laura Deni
CLICK HERE FOR COMMENT SECTION


2018 VALENTINE'S DAY MEANS FLOWERS, CANDY, JEWELRY, PETS, SEX AND THEATRICAL EVENTS


If money can't buy you love - it can conjure up some momentary imitations. If you have a significant other - don't forget cupid's favorite day or you may be bunking in the dog house. In that case pony up for Fido. Valentine doggie treats are available - for a price.

The National Retail Federation predicts that spending on pets is expected to jump 27 percent this year, to $751 million.

Devoted pet parents can purchase the obvious heart shaped plush toys or go the gourmet treat route and opt for PupCorn. There are pooch kiss-me hoodies and Valentine heart shaped box filled with doggie treats. To just name a few, there are also Valentine's Day Dog Bandanas and Valentine's Day Dog Bow Ties.

For those who have their romantic encounters with robots and blow up dolls - don't get emotionally deflated - there are Valentine treats for your manufactured horizontal tango partner - wigs and sexy lingerie being the favorite. Since the mechanical types don't eat - money is saved on candy or dinner with wine.

For those practicing Objectum Sexuality, consider putting a red ribbon around a turkey baster in case you want to clean out the object of your affections' receptacle.

Whether it's human, animal or plastic the annual Valentine spending survey has been released by the National Retail Federation and Prosper Insights & Analytics showing that U.S. consumers are expected to spend an average of $143.56 on Valentine's Day in 2018.

Jewelry is the most wanted Valentine's Day gift: 20 percent of consumers are expected to buy jewelry, spending a total of $4.3 billion, stated the National Retail Federation. It appears that for those who have been a couple for at least a year, jewelry of some type is expected.

Approximately $2 billion is projected to be spent on flowers, according to the NRF. The most popular Valentine's Day flowers are, naturally, roses; 250 million roses are produced for the holiday, the Society of American Florists reported. 73 percent of all flower purchases are made by men.

Don't forget chocolate and candy - $1.7 billion is spent on candy alone, the NRF said.

Candy for Valentine's Day in fancy boxes was started by Richard Cadbury who began selling his chocolates in fancy boxes in 1861, advertising them as gifts with boxes that could then be used to hold love letters or other romantic mementos.

The US Department of Commerce which keeps track of such things has issued a release which details that the estimated value of popular Valentine's Day products shipped by manufacturers in the United States are: Chocolate Confectionery products - $16.0 billion. Non chocolate confectionery products - $10.1 billion. Jewelry and silverware - $5.7 billion.

Loved ones are also expected to spend $2 billion on flowers, according to the NRF. The most popular Valentine's Day flowers are, naturally, roses; 250 million roses are produced for the holiday, the Society of American Florists reported.

Couples will exchange 190 million greeting cards during Valentine's Day, according to the NRF. Americans are expected to spend $1 billion on cards, according to the Greeting Card Association.

Unlike Mother's Day which was invented by the greeting card industry, according to the Library of Congress, the history of Valentine's Day is a bit murky.

"On February 14, Americans celebrate love and friendship by exchanging cards, flowers, and candy. Although the origins of Valentine's Day are murky, ancient Romans celebrated the feast of Lupercalia, a spring festival, on the fifteenth of February. Like so many holidays, a Christian gloss was added to the pagan fete when the holiday moved to the fourteenth of February - the saint day associated with several early Christian martyrs named Valentine.

"The romance we associate with Valentine's Day may spring from the medieval belief that birds select their mates on February 14. During the Middle Ages, lovers recited verse or prose to one another in honor of the day. The Nuremberg Chronicle (published in 1493) is believed to contain the first in-print mention of Saint Valentine, though his role as patron saint of lovers was not mentioned."

For those who want a night of live entertainment, the ticket costs don't have to mean that you cash in your kids' college fund accounts.

Diana Ross will be performing Valentine's Day week in Las Vegas.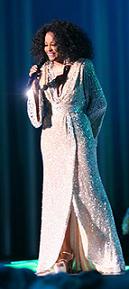 If you have a reservation to see Diana Ross at The Wynn in Las Vegas or tickets for Hamilton on Broadway - bravo to you! However, for all others, no matter where you live, there are budget minded Valentine week performances including those with both an intellectual and sexual aspect.

The Art Institute of Chicago stages their popular Valentine's Day Naked Scavenger Hunt February 10-11, 2018.

Take an open minded look at nudity. You'll ogle bathing beauties, peeping Toms, sultry sirens, a muscleman in his birthday suit wrestling a lion, a woman enjoying a golden shower from Zeus, cads and cuckolds, provocative Picassos, bawdy masterpieces while learning about art history and enjoying the company of your fellow voyeurs.

Also in Chicago you can find erotica with a charity slant. "Add some sexy elegance to you 2018 Valentine's Day and join nasty No chaser and Unisis Entertainment at the Elegance and Erotica event. We're serving up more than hot and steamy dinner. Put on your stunning evening cocktail attire (little black dress and suit & tie) and come listen to smooth sounds, eat a delicious three course meal (choose between two entree's, enjoy palatable libations and listen to the sexiest storytelling in Chicago!"

That takes place at Unisis Entertainment in Chicago.

The promo notes: "A portion of proceeds from of all Unisis Entertainment events go toward the United Sisters Build Fund, created to fund scholarships and business development funding to serve the Chicago underserved and divested communities."

I (Heart) NY Valentine's Tour staged by the Museum of the City of New York people to "Enjoy a champagne toast and an after-hours tour of the weird, the cool, the famous, and the infamous sites of romance in this fabled city."

Alfred Hitchcock's The 39 Steps, "adapted into an hysterical comedy by Patrick Barlow offers plenty of laughs and thrills, peering into the world of cloaks and daggers, where no one can be trusted and the truth is never what it seems," opens February 15 and running for three weeks through March 4, at the Hill Country Community Theatre in Cottonwood Shores, TX.

Theatre of the Dare debuts their new romantic comedy Almost Maine during Valentine's Day week. Directed by Jimmie Lee Brooks III, the romantic comedy written by John Cariani in 2004 is set in the titular town, Almost, Maine is a series of vignettes focusing on the romantic entanglements of the tiny town's residents, all occurring on a the same Friday night in the middle of winter. Eleven actors play 19 different characters, from young sweethearts on a park bench date to a long-married couple on a tense ice-skating outing.

Performers include Savannah Mercer and Tyler Hudson.

The show has become a favorite among non-professional theater companies worldwide, recently supplanting Shakespeare's A Midsummer Night's Dream as the most performed play in North American high schools. Staged at Dare County Arts Council in Manteo, North Carolina. Performances February 4, 9, 10 and 11.

Like a little mystery on Valentine's Day? Nothing quite like warming up a cold case over dinner. Based on an actual cold case, The Dinner Detectives, called the largest murder mystery dinner show in the United States, offers is a four-act mystery, performed over a four-course meal in which actors dine among the audience. The sleuthing takes place at the Double Tree Hotel in Houston, Texas.

Valentine's Day 90s Block Party at the Denver Convention Center. boasts Guy feat Teddy Riley, creators of the New Jack Swing style, will be headlining. Joining this year's lineup is Jagged Edge, Ginuwine, 112, and Next. It's billed as a "concert party that will have dancing all night long."

In Memphis you can cruise down the mighty Mississippi on a two hour Memphis Riverboats dinner and music cruise with entertainment provided by the House Jazz Band.

Detroit, Michigan has Valentine's Day Soul Jam taking place at the Fox Theatre. The event features Russell Thompkins Jr & the New Stylistics, Gerald Alston, The Manhattans, The Dramatics and Deniece Williams.

Comedy Cabana in Myrtle Beach, South Carolina declares that "Laughter is the best medicine, so they say, but it is also a vital part of a great relationship!" Take your date to the Comedy Cabana on February 14th, for a laugh-filled Valentine's Day. Comedian D.S. Sanders will be headlining with Love & Laughter.






E-Book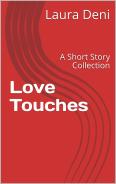 Soft back Book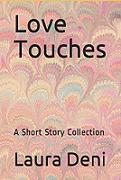 Broadway To Vegas is supported through advertising and donations. Priority consideration is given to interview suggestions, news, press releases, etc from paid supporters. However, no paid supporters control, alter, edit, or in any way manipulate the content of this site. Your donation is appreciated. We accept PAYPAL. Thank you for your interest.



E-Book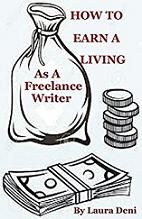 Soft back Book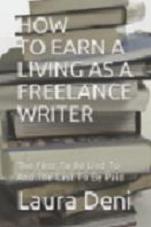 This is not your typical, totally boring textbook.

In the pages of How To Earn A Living As A Freelance Writer (the first to be lied to and the last to be paid) you'll find sex, celebrities, violence, threats, unethical editors, scummy managers and lawyers, treacherous press agents, sex discrimination; as well as a how-to for earning money by writing down words.





ART AND ABOUT


BLACK BOOK

Black Book (2017). Courtesy the Artist/Freud Museum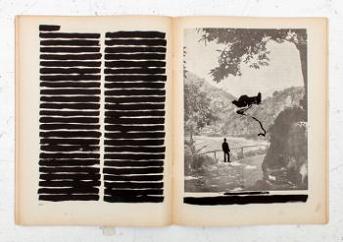 is an exhibition of new work by Gideon Rubin and the latest in a critically acclaimed series curated by James Putnam.

The artist's specially created project for Freud's final home relates to the era of the late 1930s, when Freud left Vienna for London. A series of paintings on canvas, linen and paper take inspiration drawn from original pre-WW2 German magazines that Rubin has collected. The idealized images of heath and efficiency in the magazines were designed to promote the myth of Aryan supremacy in Nazi propaganda. Rubin has subverted these images in his characteristic style by masking out the faces, Nazi references and swastika motifs. The process relates to our human tendency to block out unpleasant memories from our psyche.

"Working on these images has been his way to engage with the past on a personal level. He identifies Freud's narrow escape from Vienna in 1938 with his own maternal grandparents' escape from Nazi persecution, fleeing Romania at the last moment in 1939. On a more contemporary level the theme relates to the current world crisis of refugees fleeing from conflicts."

Rubin's systematic blacking out of Nazi propaganda images "represents a symbolic neutralizing and negating of their sinister associations reflected in the exhibition's title: Black Book".

On exhibit February 7- April 15, 2018 at the Freud Museum in London.

THE MUMMIES: FROM EGYPT TO TOLEDO The Toledo Museum of Art (TMA) is presenting a rare opportunity to experience the three Egyptian mummies in its collection and consider some of the complex cultural and social questions surrounding their display.

The exhibition has placed the mummies in historical context by including additional Egyptian objects and artifacts from the TMA collection and loans from other institutions. It also explores the role Egyptomania has played in our understanding of ancient Egypt and what ways that has incorrectly influenced our knowledge surrounding this ancient culture.

The exhibition is organized in three thematic sections: the rise of popular Egyptomania beginning with Napoleon's invasion of Egypt in the late 18th century to present-day Toledo; ancient Egyptian religion and the afterlife; and burial practice, human remains and the humanization of an ancient civilization. In the process, the exhibition poses numerous questions about the mummies on display, including how do viewers interpret the mummies, should human remains be held by an art museum, what factors influence our understanding of ancient Egyptian art, and how has our perception of ancient Egypt changed throughout history?

The exhibition is co-curated by Adam Levine, associate curator of ancient art and associate director, and Mike Deetsch, the Emma Bippus director of education and engagement, both of the Toledo Museum of Art.

In 1906 the founders of the Toledo Museum of Art, Edward Drummond Libbey and Florence Scott Libbey, purchased two Egyptian mummies: one, a Young Priest (ca. 800 BCE, Third Intermediate Period) and the other, an Old Man (ca. 100 CE, Roman Period). Due to conservation issues and considerations surrounding the display of human bodies, the mummies are only occasionally on view.

The Mummies: From Egypt to Toledo will be on view exclusively at TMA from February 3 through May 6, 2018.






E-Book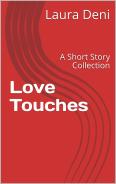 Soft back Book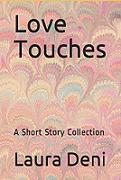 SWEET CHARITY


THE JON BON JOVI (JBJ) SOUL FOUNDATION

Jon Bon Jovi (third from left) joins officals to participate in the ribbon cutting. Photo: JBJ Soul Foundation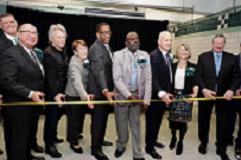 has helped provide affordable housing and shelter for thousands of people who were formerly homeless or low-income.

On January 30, 2018 the big hearted rocker was on hand for a ribbon cutting ceremony to mark the opening of the new Hub of Hope in Philadelphia's Center City - an underground concourse space that was last used 25 years ago by the Philadelphia Police Department Transit Division.

It's a 11,000-square-foot facility operated by the city's Project HOME, headed by Sister Mary Scullion, that seeks to provide a gateway to vital services and care for Philadelphia's homeless. The Jon Bon Jovi Soul Foundation is a sponsor.

"This partnership remains committed to breaking the cycle of poverty and homelessness" said Bon Jovi in a statement. "The Hub of Hope is another example of what we like to call the 'Power of We'"

"The new Hub of Hope will offer a safe place where people can enjoy a warm cup of coffee, take a shower and wash laundry, and speak to peers or case managers to begin the process of finding a permanent home," said Scullion in a statement. "It creates even greater opportunities to connect individuals experiencing homelessness to treatment, medical care and ultimately stable, supportive housing."

Bon Jovi has previously supported Project HOME initiatives in Philadelphia, including the construction of the JBJ Soul Homes, a mixed-use, four story building that includes 55 apartments for formerly homeless and low-income tenants.

MY FUNNY VALENTINE CHAMPAGNE COCKTAILS, CHOCOLATES, BIG BAND celebrate with Jersey Boys star Joseph Leo Bwarie in a special benefit concert for Garry Marshall Theatre programming. February 13-14 at the Gary Marshall Theatre in Burbank, CA.

OFF THE REEF GALA for San Francisco's International Ocean Film Festival, celebrating their 15th Anniversary, takes place Saturday, February 10, 2018 at The Peal in San Francisco.

Tthe evening will feature food, fine wine and a silent auction, cocktail reception; dinner and program with music by DJ Bryce.

Highlighted during the evening will be previews of the Festival's upcoming films and remarks by this year's "Ocean Champion" honoree, Academy Award-winning filmmaker Louie Psihoyos and a preview of this year's festival opener, Kim Swims about Kim Chamber's historic swim from San Francisco to the Farallons.

A BENEFIT FOR CREATIVE MUSIC STUDIO is a two show session taking place Tuesday, February 6 at 7 PM , with a second show starting at midnight, Wednesday, February 7 at Poisson Rouge in New York City.

Players include John Medeski, Nels Cline, Bill Frisell, Billy Martin, John Scofield, Steven Bernstein, Peter Apfelbaum, Tony Sherr and more.

WINTER HARVEST the official CHULO Underwear F/W 2018 NYFW runway show, takes place Friday, February 9, 2018, at the Museum of Sex, in New York City.

"This super sexy and provocative show will be a celebration of culture and beauty and love and charity with celebrity models, guest performers, a raffle, vendors, fundraising, community activists and leaders, indigenous artists, and two, yes, two hot and yummy runway shows."

The VIP meet-and-greet begins is followed by a pre-show which will feature Caribbean-inspired menswear. The main show will feature the super-friendly and the amazingly-sexy models of CHULO Underwear who will be packing the heat and bringing it onto the runway on this cold winter night."

Ticket sales, raffle receipts, and vending profits will be donated to CHULO Underwear's community partners.

"CHULO is a cultural clothing line that donates proceeds to help marginalized young people. Our hope as a brand is to make fashion that is FUN and that helps us FUNdraise for our communities. Each purchase has a direct impact: we donate our proceeds to a local community-based organization (CBO), scholarship program or charity that services the very same youth we work with, and whom we hope to inspire."



E-Book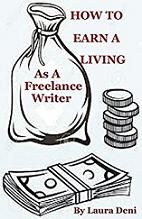 Soft back Book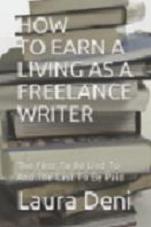 This is not your typical, totally boring textbook.

In the pages of How To Earn A Living As A Freelance Writer (the first to be lied to and the last to be paid) you'll find sex, celebrities, violence, threats, unethical editors, scummy managers and lawyers, treacherous press agents, sex discrimination; as well as a how-to for earning money by writing down words.





THE MUSIC GOES ROUND AND ROUND


THE FIDDLER EXPANDING TRADITION featuring Kelly Hale-Tompkins has been released on Broadway Records. It's is an awesome and sensation listening experience.

Kelly Hale-Tompkins is a violinist. Not your run of the mill fiddle player, but an exquisite violinist who was the actual Fiddler violin soloists heard for the 13-month Tony and Grammy nominated revival on Broadway, the Bartlett Sher production.

Broadway to Vegas asked her whose creation she was playing. "I played the show and the CD on a Montagnana violin," she answered referring to a creation by Domenico Montagnana (1686-1750), the Italian master luthier based in Venice, Italy who is is regarded as one of the world's finest violin and cello makers of the 18th century.

The role of the Fiddler has always has always had great importance. In the 1971 film the fiddler was none other than Isaac Stern. For those who saw Fiddler on Broadway it was dancer Jesse Kovarsky who mimed the fiddler onstage, playing on a stage prop violin strung with plastic strings silenced by felt.

Hale-Tompkis is the first "official" fiddler to bring all new Fiddler solo music to a CD for everyone's listening pleasure.

While a mostly instrumental recording of the music might fall into the "classical' definition or be off putting for those who think listening to a violin might be dull - couldn't be more misguided.

The Fiddler score (music by Jerry Bock) has always been outstanding. Everyone knows most of the tunes and have some of the lyrics embedded in their brains. The gems on this CD are the results of a collaboration of Hall-Tompkins and arranger Oran Elder and music director/orchestrator Ted Sperling.

The arrangements utilizing backup strings, as say opposed to woodwinds, is nothing short of brilliant. The results are brighter, while not dimming the ethnicity.

The talented musicians add emotional depth and texture. Stephen Benson, guitar and mandolin. Jim Hershman, guitar (Fiddler Rhapsody), Joshua Camp, accordion. Michael Blanco, bass.

The 12 track CD begins with Fiddler Rhapsody and Scherzo and closes with Mordcha's Dance. As a special treat, the CD also features the Tony nominate star of the hit musical Danny Burstein making a guest appearance on Track 6 performing a resplendent duet of Sunrise, Sunset.

Track # 7 Do You Love Me? has been re-imaged without sacrificing the flavor of the Fiddler production.

Consistency, precision and superior timing is expected of a violin virtuoso and Hall-Tompkins delivers.

If her talent isn't enough, take a look at the photographs of her on the CD booklet. She's gorgeous. Her cover gown and wardrobe are courtesy of designer Gilles Montezin.



Kelly Hall-Tompkins with President Obama. Photo: Twitter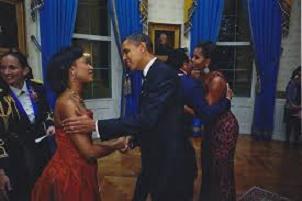 As for the talented star, she has also performed over 150 performances with the New York Philharmonic, under conductors including Kurt Masur, Leonard Slatkin, Andre Previn, Charles Dutoit and Valery Gergiev. Ms. Hall-Tompkins has also lead numerous Carnegie Hall concerts with the New York Pops and as founding member of the Chamber Orchestra of New York, which performed its debut concert in Carnegie's Zankel Hall in the Fall '07 with Ms. Hall-Tompkins also as soloist. For 13 seasons, she was a member of the New Jersey Symphony Orchestra's first violin section.

Hall Tompkins received an Honorary Doctorate from the Manhattan School of Music, her alma mater, in 2016, and also delivered the Commencement address. She is also one of three 2017 recipients of the Sphinx Medal of Excellence, which was presented at the US Supreme Court by Justice Sotomayor. She earned a Master's degree from the Manhattan School under the mentorship of Glenn Dicterow, concertmaster of the New York Philharmonic. While there, she was concertmaster of both of the school's orchestras. Prior to that, she earned a Bachelor of Music degree with honors in violin performance with a minor in French from the Eastman School of Music studying with Charles Castleman. While at Eastman she won the school's prestigious Performer's Certificate Competition, several scholarship awards from the New York Philharmonic, and was invited to perform chamber music on the school's Kilbourn Concert Series with members of the faculty.

No matter the quality of the talent, there is always the possibility that practice, practice practice can irritate the neighbors. Broadway To Vegas inquired as to whether any neighbor has ever said - enough already - or do they view it as listening to a free concert?

"I practice at home in my practice room, which fortunately has 2 walls to the outside and 2 walls inside my apartment," she explained. "But fortunately when neighbors do hear me, they say they love it. I play an annual free concert for my building in the lobby around the December holidays."

An avid polyglot, Hall-Tompkins studies and speaks eight languages.

Broadway To Vegas asked about her multilingualism.

"I just added the 8th language this fall, Ukrainian, because I went to Kiev to be featured in an American documentary on Fiddler on the Roof, she replied referring to a project which is set to be released in theaters Spring of 2018.

"I didn't want to go to Ukraine speaking Russian, so I decided to spend the few weeks I had learning the new language."

In order of her proficiency, her languages are: English, French, German, Spanish, Italian, Japanese, Ukrainian and Russian."

A native of Greenville, South Carolina, Hall-Tompkins began her violin studies at age nine. She lives in New York City with her husband Joe.

As for this billiant CD: Audio recording engineer Bill Siegmund, Digital Island Studios. Photography by Gregory Routi. Arrangements by Ted Sperling, Oran Eldor and Kelly Hull-Tompkins.

Recording locations included June 16, 2016 at St. Peter's Church in Manhattan and September 28, October 2, and October 5, 2017 at the Concert Hall of the Performing Arts Center, Purchase College, Stage University of New York.

This CD has a place in your Valentine's Day plans. Beautiful, uplifting, romantic background music as well as a charming addition to whatever you plan to give your loved one.

You'll happily listen to The Fiddler Expanding Tradition all year long - not just on Valentine's Day.


SPREADING THE WORD


SUPER BOWL SUNDAY

Mr. Wigglesworth of Team Ruff knows the importance of keeping your eye on the ball. Photo: Animal Planet.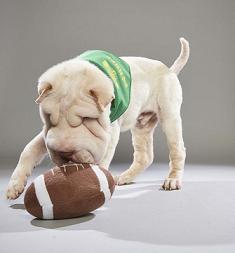 takes place today, February 4, 2018 with a game between the Philadelphia Eagles and the New England Patriots, which seems to be popular - emboldened by Justin Timberlake as the half time entertainment. However, for those who want some serious barking and scratching, check out the 14th epic showdown of The Puppy Bowl, which will feature 90 adoptable puppies from 48 rescue centers around the country placed on either #TeamRuff or #TeamFluff to face off for the coveted Chewy.com "Lombarky" Puppy Bowl trophy.

Team Ruff:

Barry—Treeing Walker Coonhound/Great Pyrenees: Boomer—Chihuahua/Pomeranian: Carlo—Pug: Clyde—Corgi: Edwin—German Shepherd/Rottweiler: Hannah—American Staffordshire Terrier/Bulldog: J-Paw—Miniature Poodle/Chihuahua: Joker—Shih Tzu/Yorkshire Terrier: Juniper—American Staffordshire Terrier/American Bulldog: Kelly Barkson—American Staffordshire Terrier/Labrador Retriever: Kitsy—Shiba Inu: Miss Brie—Russell Terrier/American Eskimo Dog: Moonshine—Border Collie: Morris—Pomeranian: Mr. Wigglesworth—Shar-Pei: Peanut—Australian Shepherd/Pointer: Petree—Pomeranian/Pekingese: Savannah—Bull Terrier/American Staffordshire Terrier.

Team Fluff:

Alvin—German Shorthaired Pointer/Rottweiler: Ana—Australian Cattle Dog/Catahoula Leopard Dog: Bear—American Staffordshire Terrier/Foxhound: Biscuit—Chihuahua/Miniature Pinscher: Blueberry Pie—Miniature Poodle/Chihuahua: Buckalew—Chihuahua/Dachshund: Buttons—Cocker Spaniel: Chance—Dalmatian: Checkers—American Staffordshire Terrier/Chihuahua: Joy—Miniature Poodle: Kaleb Junior—Chihuahua/Chow Chow: Lila—Chihuahua/English Toy Spaniel: Luna—Pomeranian/Miniature Pinscher: Mango—American Staffordshire Terrier/Chihuahua: Olympia—Great Pyrenees: Sally—Treeing Walker Coonhound: Sophie—Poodle/Golden Retriever: Stripe—Labrador Retriever/German Shepherd: Sunny—American Staffordshire Terrier/Rottweiler: Tyler—Chihuahua/Shih Tzu: Vaughn—Border Collie/Shiba Inu.

The half time show will feature Prince Michael and Phil the cat will perform Meow Meow Meow - a cover of the NSYNC hit song Bye Bye Bye. Top that Justin Timberlake.

NEIL PORTNOW PRESIDENT/CEO OF THE RECORDING ACADEMY oops-ed last Sunday when, following the Grammy telecast, he spoke before he thought about the role of women in the music industry. Now he has thought it through and issued the following statement:

"To the Music Community: After hearing from many friends and colleagues, I understand the hurt that my poor choice of words following last Sunday's Grammy telecast has caused. I also now realize that it's about more than just my words. Because those words, while not reflective of my beliefs, echo the real experience of too many women. I'd like to help make that right.

"The Recording Academy is establishing an independent task force to review every aspect of what we do as an organization and identify where we can do more to overcome the explicit barriers and unconscious biases that impede female advancement in the music community. We will also place ourselves under a microscope and tackle whatever truths are revealed.

"I appreciate that the issue of gender bias needs to be addressed in our industry, and share in the urgency to attack it head on. We as an organization, and I as its leader, pledge our commitment to doing that. We will share more information about the steps we are taking in the coming weeks."

CAMILLA, THE DUCHESS OF CORNWALL will attend a reception for Women in Journalism on February 7 at The Ned, which is a new 5 star hotel, in London.

Women in Journalism is a networking, campaigning, training and social organization for women journalists who work across all the written media, from newspapers and magazines to digital media in England.

Eve Pollard, author, journalist and former national newspaper editor launched Women in Journalism in 1994 out of a demand for women to be more effectively represented at senior level in newspapers and magazines, and has since evolved into a forum for women in journalism at all levels.

DIVERSITY AND DISABILITY IN FASHION Mal Burkinshaw, Director of The Diversity Network, in conversation with the 'world's oldest supermodel' Daphne Selfe; renowned fashion commentator Caryn Franklin; Emmanuel De Lange, Head of the Models Network at Equity; and fashion model Kelly Knox, a passionate advocate for diversity and disability in fashion.

Wednesday, February 7 at the National Museum of Scotland in Edinburgh.

On Thursday Mal Burkinshaw, Director of the Diversity Network discusses the ways in which the British Fashion Council is endorsing a force for positive change and activism within the fashion industry.

Last Saturday, February 3, a screening of Advanced Style took place. The film is a documentary examining the lives of seven unique New Yorkers whose eclectic personal style and vital spirit have guided their approach to ageing. Based on Ari Seth Cohen's famed blog, this film paints colorful portraits of independent, stylish women aged 62 to 95 who are challenging conventional ideas about beauty, ageing, and Western's culture's increasing obsession with youth.

Following the screening, Professor of Diversity and renowned fashion commentator Caryn Franklin MBE took part in a conversation with Director Lina Plioplyte.

The Diversity Network is a collaboration between Edinburgh College of Art and All Walks Beyond the Catwalk, an initiative challenging the fashion industry's dependence on unachievable and unhealthy body ideals.

NATIVE NORTH AMERICAN GATHERING takes place Friday, February 9, 2018 at the Babs Asper Theatre, National Arts Centre in Ottawa, Canada.

Native North America Gathering will feature performances by veteran Indigenous songwriters from the Native North America Vol. 1 compilation, (Light in the Attic Records), including Duke Redbird, Willie Thrasher and Linda Saddleback, Willy Mitchell, Leland Bell, and Eric Landry. Abenaki filmmaker and songwriter Alanis Obomsawin will also perform, and pay tribute to the late filmmaker and songwriting trailblazer Willie Dunn. This special program is produced by Native North America curator Kevin Howes.

The groundbreaking, Grammy-nominated album Native North America Vol. 1 features music from the Indigenous peoples of Canada and the northern United States, recorded in the turbulent decades between 1966 to 1985. It represents the fusion of shifting global popular culture and a reawakening of Aboriginal spirituality and expression. The majority of this material has been widely unavailable for decades, hindered by lack of distribution or industry support and by limited mass media coverage.

FEBRUARY 4 is National Homemade Soup Day and National Stuffed Mushroom Day. Monday is World Nutella Day and National Frozen Yogurt Day. Tuesday, February 6, is National Chopsticks Day and Safer Internet Day. Wednesday is National Fettuccine Alfredo Day. Thursday is National Pizza Day, National Molasses Bar Day and National Potato Lover's Day while Friday is National Bagels and Lox Day. Saturday is National Cream Cheese Brownie Day and the general National "Have a Brownie" Day.





OTHER PEOPLE'S MONEY


STEVE WYNN'S NAME has been yanked by the University of Iowa from the school's Institute for Vision Research because of sexual misconduct allegations against Wynn.

The university in Iowa City announced the move Wednesday, January 31, 2018 in a news release which stated it will be the first time the university has removed a donor name from a building or institute.

In 2013, following Wynn's donation of $25 million towards research to cure blindness, the UI named its institute after Wynn, who lost his vision from a rare inherited eye disease.

"The University of Iowa is committed to ending sexual violence and sexual misconduct and ensuring survivors know they are believed, supported and assisted," UI President Bruce Harreld said in a statement. "It is incongruous with the university's values to maintain the Wynn name on our program and building."

The university is not planning to return any of the money, according to UI officials.

The University of Pennsylvania also announced it is revoking honorary degrees awarded to Wynn (as well as to Bill Cosby,) and removing Wynn's name from a scholarship fund and outdoor plaza.

"It has been a century since the University of Pennsylvania last revoked an honorary degree, and we do not take that decision - or the decision to remove Mr. Wynn's name from the Commons and from the scholarship fund he created - lightly," Penn president Amy Gutmann and David Cohen, the university's board of trustees chair, said in a statement.

On Friday, February 2, the Los Angeles-based law firm O'Melveny & Myers LLP issued a statement that they have been hired by Wynn Resorts to help investigate sexual misconduct allegations against casino mogul Steve Wynn. The statement announced that investigators will set up a phone and web-based reporting line for current and former Wynn employees to provide information.

NOTE: Most of the photographs being used with current Wynn stories are decades old. Regarding the few current pictures being aired - a comment. Whoever put those eyebrows on him should have their crayon confiscated.

CONCORD MUSIC ACQUIRES TAMS-WITMARK MUSIC LIBRARY underscoring the company's commitment to continuing expansion of its musical theater franchise. Concord welcomes Tams-Witmark alongside its investments in The Rodgers & Hammerstein Organization, The Musical Company joint venture with The Really Useful Group, and the Marvin Hamlisch theatrical legacy. Longtime Tams-Witmark President Sarge Aborn will continue to care for and cultivate the company's catalog of shows, as he has for the 36 years that he has been with the company.

Founded in 1925, Tams-Witmark is a family business and has been a leader in the theatrical licensing industry with thousands of shows performed each year. The company represents over 120 titles from acclaimed writers such as Cole Porter, George and Ira Gershwin, Cy Coleman, and Jule Styne. Show include Anything Goes, Bye bye Birdie, You're A Good Man Charlie Brown, The Wizard of Oz, Crazy For You, 42nd Street, and Gypsy.

The Tams-Witmark acquisition was managed and negotiated for Concord Music by Steven Salm, Chief Business Development Officer and Barron International Group, LLC, the exclusive financial advisor to Tams-Witmark in this transaction.
,br> Concord Music with offices in Los Angeles, New York, Nashville, London, Berlin, and Cleveland, has a master recording portfolio containing more than 10,000 active albums and includes no less than 264 Grammy winners (representing approximately 6.25% of all the Grammys ever awarded) and 405 titles that have been certified by the RIAA as either gold, platinum, multi-platinum or diamond.

EMPLOYEES AT HOSTESS have been informed that, thanks to the new tax plan, their bonuses will consist of a year's supply of Twinkies and Ding Dongs. Oh, they'll also receive cash.

$1,250 bonuses will be given to 1,036 hourly employees divided up as $750 in cash and $500 in 401(k) contributions. It added that it would "further sweeten the benefit" by giving all of its 1,300 employees a year's worth of free baked sweets. Each week for a year Hostess Brands, which is based in Kansas City, Missouri, said will select a "product of the week" and provide a multi-pack to every employee.

Other companies have announced cash bonuses to their employees, but Hostess is the first one to also "let them eat cake."



YOU GOT OLDER by Clare Barron.

Directed by Jonathan Berry.

"Wild sexual fantasies. A mysterious cowboy. Facing the future while navigating the thorny path to adulthood.

"Mae's life is kinda falling apart. Her boyfriend dumped her, she got fired from her job, and she's moved back home to take care of her dad. As if that weren't enough, she has this weird rash and a fantasy cowboy that just won't leave her alone.

"What happens when your life path leads you right over a cliff? In this bawdy, irreverent and touching new play, blends reality and fantasy in a dark comedy about falling apart as you're failing to launch, and what you might find instead."

Featured Steppenwolf Ensemble Members: Glenn Davis, Audrey Francis, Francis Guinan, Caroline Neff, The Cast. The cast also includes Emjoy Gavino, David Lind, and Gabriel Ruiz.

Artistic Producer Hallie Gordon. Scenic Design Meghan Raham. Costume Design Alison Siple. Lighting Design Marcus Doshi. Sound Design Matt Chapman. Projection Design Rasean Davonte Johnson. Casting Director JC Clementz. Stage Manager Laura D. Glenn. Assistant Stage Manager Mary Hungerford.

Through March 11, 2018 at Steppenwolf in Chicago.

AN ORDINARY MUSLIM by 2017-18 Tow Foundation Playwright-in-Residence Hammaad Chaudry.

Directed by Obie Award winner Jo Bonney.

Balancing the high expectations of the previous generation, the doctrines of their Muslim community, and the demands of secular Western culture, Azeem Bhatti and his wife Saima struggle to straddle the gap between their Pakistani heritage and their British upbringing.

The cast includes Purva Bedi as "Saima Khan," Ranjit Chowdhry as "Akeel Bhatti," Angel Desai as "Javeria Bhatti-Mirza," Sanjit De Silva as "Azeem Bhatti," Andrew Hovelson as "David Adkins," Harsh Nayyar as "Imran Jameel," Sathya Sridharan as "Hamza Jameel," and Rita Wolf as "Malika Bhatti."

Scenic design by Neil Patel, costume design by Susan Hilfert, lighting design by Lap Chi Chu, sound design by Elisheba Ittoop, and fight direction by Thomas Schall Dawn-Elin Fraser serves as dialect coach, with Stage Management by Lori Ann Zepp.

Previews begin February 7, 2018 with an opening night set for February 26, 2018 at New York Theatre Workshop playing through March 11, 2018.

AUBERGINE by Julia Cho.

Directed by Vincent M. Lancisi.

Featuring Megan Anderson, Eunice Bae, Song Kim, Glenn Kubota, Tony Nam and Jefferson A. Russell.

Ray leaves his job as a classically trained French chef to take care of his dying father, a Korean immigrant, who never appreciated Ray's culinary accomplishments. Food, which normally unites people, painfully divides Ray from his father, even as it serves as the key to memory and identity for all the characters in this off-Broadway hit. If the language of food lets him down, he's even more vexed by the Korean language. Ray calls upon his estranged girlfriend Cornelia for translation services when his non-English speaking uncle arrives with a sack full of strange ingredients intended for a soup to nurse Ray's father back to health. This life-affirming and perceptive drama from one of the country's most important playwrights distills the flavors of rich characters and intense relationships. Part of the Women's Voices Theater Festival.

Co-Produced with Everyman Theatre, February 7 – March 4, 2018 on the Mainstage of the Olney Theatre in Olney, MD.


WHO'S WHERE


KID ROCK entertains Friday, February 9 in Atlanta, Georgia at the Infinite Energy Arena. Saturday's stop is at the Spectrum Center in Charlotte, NC.

DIANA ROSS returns to Wynn Las Vegas for performances February 7 through 24.

BILLY JOEL stars February 9, 2018 in Tampa, FL at the Amalie Arena.

LUDOVICO EINAUDI having released a series of chart-topping albums, and composing a string of award-winning film scores, Einaudi will perform a series of his greatest hits.in concert, backed by Federico Mecozzi on violin, Redi Hasa on cello, Alberto Fabris playing the electric bass and live electronics, Francesco Arcuri on guitar, waterphone, abd percussions, Riccardo Laganà on frame drums, percussions and vibraphone. February 9, 2018 at Dubai Opera in Dubai, UAE.

BRIAN SETZER ORCHESTRA gets the beat going Feb 5, 2018 in Fukuoka, Japan at the Kokusai Kaigijo. Wednesday's gig is at the Aster Plaza in Hiroshima, Japan. On Thursday feet will be tapping at Century Hall in Nagoya, Japan.

FISHERMAN'S FRIENDS are a male singing group from Port Isaac, Cornwall, England who sing sea shanties. The Fisherman's Friends are: brothers John & Jeremy Brown, Jon Cleave who serves as MC, Billy Hawkins, John 'Lefty' Lethbridge, John McDonnell, Jason Nicholas and Toby Lobb. They sang for HM The Queen at her Diamond Jubilee celebrations in 2012 and were selected to sing for Prince Charles & Camilla during their 2016 tour of Cornwall. On Thursday, February 8, they are on stage at The Apex in Bury St Edmunds, where they'll be bringing with them some stomping shanties and nautical nonsense. Friday's stop is at The Pavilion Theatre in North Wales. Saturday's gig is at the The Tivoli Theatre in Wimborne, England.


FINAL OVATION


JOHN MORRIS Oscar nominated music composer died January 25, 2018 in Red Hook, New York. He was 91.

Morris composer the music for all but two of Mel Brooks's films including Blazing Saddles,The Producers. Young Frankenstein, and High Anxiety.

He was nominated for an Oscar for co-writing with Mel Brooks the theme song for Blazing Saddles. Morris was also nominated for an Oscar for scoring the movie The Elephant Man in 1980. Brooks was one of the producers of the film.

Morris studied at the Julliard School in New York City. In the 1950s through the 1970s, Morris helped to compose incidental music and dance numbers for a number of Broadway productions, including Wildcat (1960), Hot Spot (1963), Baker Street (1965), Dear World (1969), Mack & Mabel (1974), and Hamlet (1975). He wrote and produced his own musical, A Time for Singing, released in 1966.

He also worked on scores for the movies Dirty Dancing, Ironweed, and Clue. He composed the theme song for the popular sitcom Coach.

He was married to Francesca Bosetti, and had two children; his son Evan died in 2014. He is survived by his wife, his daughter, five grandchildren, and two great-grandchildren.

DENNIS EDWARDS former lead vocalist of the Temptations, died February 1, 2018 in a Chicago hospital two days before his 75th birthday, after suffering a stroke. He had been battling meningitis and pneumonia.

In 1989, he was inducted into the Rock and Roll Hall of Fame as a member of the Temptations.

Neil Portnow President/CEO of the Recording Academy issued the following statement: "As lead vocalist of the Temptations, three-time Grammy winner Dennis Edwards helped define Detroit soul in the late 1960s as the music of Motown acts was becoming more socially aware. During his tenure with the legendary quintet, Edwards contributed to hit tracks including I Can't Get Next to You and Run Away Child, Running Wild. He earned three Grammy Awards with the Temptations - Best Rhythm And Blues Performance By A Duo Or Group for Cloud Nine for 1968, and Best R&B Instrumental Performance and Best R&B Vocal Performance By A Duo, Group, Or Chorus for Papa Was A Rollin' Stone for 1972. The Temptations were also honored with the Recording Academy's Lifetime Achievement Award for 2013. Edwards will forever be remembered as one of Motown's most celebrated vocalists. He will be dearly missed, and our thoughts go out to his family and friends during this difficult time."

Dennis Edwards was briefly married to Ruth Pointer, whom he wed in Las Vegas in 1977. The couple had one daughter, Issa Pointer, who became a member of her mother's vocal group, The Pointer Sisters.






E-Book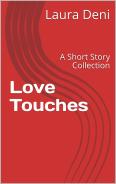 Soft back Book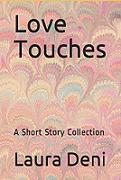 Next Column: February 11, 2018
Copyright: February 4, 2018 All Rights Reserved. Reviews, Interviews, Commentary, Photographs or Graphics from any Broadway To Vegas (TM) columns may not be published, broadcast, rewritten, utilized as leads, or used in any manner without permission, compensation and/or credit.
Link to Main Page
---
Laura Deni



For the snail mail address, please E-mail your request.
CLICK HERE FOR COMMENT SECTION