! >
Broadway To Vegas
  SHOW REVIEWS     CELEBRITY INTERVIEWS     GOSSIP     NEWS 
Copyright July 20, 1998
By: Laura Deni
CLICK HERE FOR COMMENT SECTION


NEIL DIAMOND OUTLIVES ENEMIES
Neil Diamond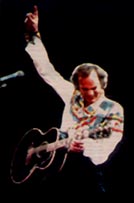 The Las Vegas mob boys didn't kill him off, but a Las Vegas engagement made Neil Diamond's life so miserable that he put himself on ice for over 20 years.

The problems began in l976 when Diamond was contracted to open the Aladdin Hotel's new 7,500 seat Theatre for the Performing Arts. Diamond, who had done a one man show on Broadway in 1972, would be paid a record $650,000 for five performances. Things got off-key before Diamond could even attempt Beautiful Noise.

James Tammer, the Aladdin entertainment director, ran the Theatre for the Performing Arts. He was later denied licensing as a key employee by the Nevada Gaming Control Board and was eventually added to the board's list of people excluded from casinos for alleged connections to the Detroit mob.

Rumors swirled around the upcoming performance. It was alleged that Diamond was being muscled to kick back part of his then record salary. It was also alleged that the Vegas Musicians Union wanted him to use only Las Vegas musicians. It was in the wind that Diamond would have trouble if he didn't play ball. Unfortunately, nobody had taught Diamond that Vegas not only owned the ball, but had their own rule book.

Union officials informed the Aladdin that Diamond's performance didn't comply with local union requirements.

Al Fast, the regional director of the then Variety Entertainment Guild of America (VEGAS) contended that Diamond had to join the guild at a cost of $480 for initiation and $150. for dues. The guild spokesman said that there wouldn't be any pickets this time, but that Diamond would run into trouble the next time he showed up in Vegas.

Then there was that unusual drug bust.

Diamond arrived in Las Vegas July 1, 1976 to rehearse, only a few hours after 20 police officers, armed with a search warrant, entered his home in the exclusive Bel Air area of Los Angeles, and conducted a three hour long search for narcotics.

Police admitted they acted on an anonymous tip.

Police confiscated less than a gram of marijuana, which was no longer a felony under California's new drug law. Therefore, there was no arrest. The police raid ended with Diamond presenting each of the officers with an autographed copy of his Beautiful Noise album.

Los Angeles authorities said investigative information was turned over to the Los Angeles city attorney, who would decide what to do with the case. They decided to charge him with a misdemeanor charge of marijuana possession. The city attorney's office filed a complaint against Diamond on July 2, 1976 - his opening night at the Aladdin in Las Vegas.

Diamond's attorney entered an innocent plea in Municipal Court on Wednesday, Aug 12, 1997, and a jury trial was set for that September 27.

While lawyers were taking center stage in Los Angeles, Diamond was showing his metal and performing on schedule in Vegas. With his parents in the audience, the sold out 7,500 concert-goers had no idea that people were out to get the star.

Invitations featured a large "diamond" stone affixed to the black card imprinted in white with; "The first of many jewels to come..."

In the lobby booths were set up selling ice cream cones and alcoholic beverages. Ushers is silver jumpsuits, with a silver "A" hanging around each neck, led people to their seats.

A neon lit treble clef was on one wall of the glass enclosed, domed ceiling theater. Piped in chamber music soothed the crowd waiting for Diamond to ascend the stage. Scantly clad girls roamed the aisles selling long stemmed roses and white gardenias for $3.

For a hot July night it was chilly with the air conditioning on full blast. Disdained faces with outstretched arms offered offenders of the no-smoking policy ashtrays to place their weeds.

Backstage Diamond lit up a Marlboro. Five minutes before showtime Neil applied his own make-up, soothed his throat with humidified air and sipped tea as he took his final drag on the cigarette.

His performance was awesome. So was his acting ability. Nobody in the audience suspected what Diamond was experiencing.

Following the show there was a party. Following the engagement the singer left town - vowing never to return. He didn't retaliate. He didn't talk. He simply moved on with his career and life. It was Las Vegas that lost.

Every year for 20 years, Diamond was asked to return, and every year Diamond declined. With the passing of time those involved in the earlier problems died. Diamond had outlived his enemies.

"It's probably a different town, eh?" was his only answer when asked what made him decide to perform in the 14,500 seat Grand Garden Arena of the MGM Hotel, December 27-29, 1996. Ticket prices ranged from $50 to $200.

His sold out return was triumphant. As with the engagement 20 years earlier I was enthralled with his entire performance. Since then Diamond has visited Las Vegas several times to see other performers. In December he'll again perform at the MGM-Grand. Tickets around New Year's Eve go fast and are expensive. Save your pennies and get your reservations early.


SWINGING DOWN THE LANE


Over 4000 swingers from 36 countries wrapped up a three-day meeting in Las Vegas "Sin City" where they discussed new and improved ways of achieving sexual pleasure. The 25th annual Lifestyles Convention, held at the Tropicana hotel, ended on Saturday. Yes, Jerry Springer had a booth.

Conventioneers were able to attend seminars titled; Introduction to Swinging; Hypnosis, Sex, Politics and Religion, The Three-Way Experience, On Being a Sexual Revolutionary, Hang Up Your Hang-Ups and Getting a Little Kinky. The trade show featured 150 booths with items of interest to swingers, including one booth reserved by The Jerry Springer Show.

The New York based Museum of Sex participated, holding it's very first - should that be virginal- membership drive.

Along with exhibits and seminars there was an "adult marketplace," billed as the eighth annual Sensual and Erotic Art Exhibit.


GEORGE CLOONEY IN VEGAS
George Clooney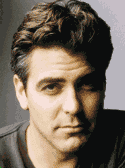 Avid golfer sexy George Clooney enjoys sneaking into Las Vegas to hit a few balls. Hotel officials - happily married, sensible women - that arrange his tee times and other accommodations downright hyperventilate at his presence and spend days discussing his assorted charms.

The females were recently in heartthrob overdrive. Clooney was recognized as video man of the year by the Video Software Dealers Association, during the trade associations festivities in Las Vegas.

Clooney wasn't the only star adding glitz to the Vegas neon.

Actor Henry Winkler received the organization's humanitarian award, while actor Robert Duvall receive the lifetime achievement award.

Gloria Stuart is totally enjoying her late-in-life stardom. She arrived in Las Vegas to receive the Legend Award, after opening a huge Titanic exhibit in Tunica, Mississippi.

Titanic In Tunica exhibit at the Hollywood Casino Resort features a 6,000 pound, 28-foot-long, 12-foot-wide and 25-foot-high stern, constructed in Los Angeles for the movie and modified for display in the casino.

Fitting the Titanic model into the Hollywood Casino even required removing steel and doors from the building exterior, cutting the ship model in two pieces, and transporting the massive hull across the ceiling on an I-beam suspension for final placement in the half-million gallon tank of water. After Gloria christened that display she came to Las Vegas to impress the delegates with her unsinkable charm.

Heather Graham took home the Rising Star of the Year Award and Matt LeBlanc the Newcomer of the Year honor.

The Video Software Dealers Association is a trade organization representing 3500 companies throughout the United States, Canada and 22 other countries.


YALE REP SETS SEASON; TICKETS ON SALE AUGUST 1
Stan Wojewodski, Jr.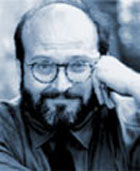 Yale Repertory Theatre Artistic Director Stan Wojewodski, Jr., who is also dean of the Yale School of Drama, has announced the 1998-99 season.

Mabou Mines' Peter and Wendy, Liza Lorwin's stage adaptation of J.M. Barrie's novel, opens the season Sept. 17 through October 3, under the direction of Lee Breuer.

The story of a boy who never grows up is told through actor/narrator Karen Kandel, an army of bunraku puppets and seven puppeteers, pop-up book scenery designed by Julie Archer, and a Celtic score composed by Scottish fiddler Johnny Cunningham.

Breuer is widely considered a major innovator in American experimental theater. He is a founding member of Mabou Mines theater company, which since 1970 has received close to 100 awards and citations for excellence.

Evan Yionoulis, recipient of a 1998 Obie Award for her production of Three Days of Rain at Manhattan Theatre Club, will stage Charles Laughton's translation of Galileo by Bertolt Brecht, which runs October 22 through Nov. 14.

Yionoulis currently holds a Mellon Foundation Joseph Papp Residency at Second Stage Theatre. She received a Princess Grace Foundation Fellowship in 1985 and was awarded the Foundation's statue in 1986.

She has taught at Brandeis University, Vassar College, Fordham University, Brooklyn College, the University of North Carolina at Chapel Hill, and Yale Summer Programs. She is a graduate of the Yale School of Drama where she currently teaches acting.

Crumbs from the Table of Joy, a tender and insightful look at the African-American experience in 1950s New York by Lynn Nottage, directed by Seret Scott, runs November 27 through December 19.Scott previously directed Crumbs from the Table of Joy at South Coast Repertory, for which she received the Beverly Hills NAACP Directors Award. With an extensive list of directing credits, Scott is also an actor who appeared on Broadway in for colored girls who have considered suicide/when the rainbow is enuf and My Sister, My Sister, for which she received a Drama Desk Award.

Mark Rucker, who previously directed at Yale Rep is a 1992 graduate of the Yale School of Drama. He returns to stage Measure for Measure by William Shakespeare, a special project of the Yale School of Drama featuring the graduating acting class, running Jan. 28 through February 20, 1999.

With an extensive list of regional directing credits, Rucker is an associate artist at South Coast Repertory.



Tennessee Williams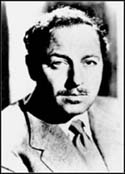 Tennessee Williams' American classic The Glass Menagerie, staged by renowned director Joseph Chaikin, plays to Rep audiences Mar. 18 through April 10, 1999. For nearly a decade Chaikin directed one of the most influential experimental theater groups in the United States, the New York City based Open Theater, which he founded in 1963 after working as an actor with the Living Theater.

Chaikin is a six-time Obie Award recipient, including the very first Lifetime Achievement Obie Award in 1977. He has also been awarded two Guggenheim Fellowships, the National Endowment for the Arts' first annual Distinguished Service to the American Theater Award, The Edwin Booth Award, and honorary Ph.Ds from Drake University and Kent State University. Chaikin is the author of the acting text, The Presence of the Actor.

In 1984 Chaikin underwent open heart surgery and experienced an aphasic stroke; his recovery process has been the source of inspiration for several theatrical pieces, including a collaboration with Sam Shepard titled War In Heaven.

Stan Wojewodski, Jr., who is entering his eighth year as dean of the Yale School of Drama and Artistic Director of Yale Rep, directs the final offering of the season, Noel Coward's drawing room comedy, Hay Fever, running Apr. 29 through May 22, 1999.

Wojewodski is known for his commitment to the classical repertoire and the development of writers and new translations. Prior to Yale he served as artistic director of Baltimore's Center Stage from 1977 to 1991. Wojewodski has staged work for the Abbey Theatre in Dublin, The Guthrie Theater, Williamstown Theatre Festival, Old Globe Theatre, Hudson Guild, Manhattan Theatre Club, LaJolla Playhouse, and Seattle Repertory Theatre, among others.

Individual tickets to all Yale Rep productions and the special project of the Yale School of Drama go on sale Aug. 1, 1998 and range in price from $26 to $33. Discounted tickets are available for students, senior citizens, and groups of 10 or more for more information, call the Yale Repertory Theatre box office at (203)432-1234; box office hours are 10a.m. to 5 p.m. E.S.T. Monday-Saturdays.



Broadway To Vegas is supported through advertising and donations. Priority consideration is given to interview suggestions, news, press releases, etc from paid supporters. However, no paid supporters control, alter, edit, or in any way manipulate the content of this site. Your donation is appreciated. We accept PAYPAL. Thank you for your interest.


GET WELL SOON TO...


DANA CARVEY who has suffered from serious heart problems and undergone several heart surgeries reportedly forced to cancel his July engagement at the Desert Inn hotel, Las Vegas due to ticker trouble.

LOUIE ANDERSON the rotund comedian has found nothing funny about severe and unrelenting stomach pains. He's under doctor's care and being tested.


OTHER PEOPLE'S MONEY

PRICE REDUCTION The Stardust Hotel, Las Vegas had raised its ticket price by $10 for their Enter The Night production show starring Dorothy Hamill immediately after she opened.

A week later they had the good sense to return the price to $29.95, which includes one drink, taxes and gratuities. Enter The Night is not only a wonderful production show - Dorothy is both beautiful and talented - the show is also one of the best buys in Las Vegas.


SWEET CHARITY

LAS VEGAS RESIDENT ANDRE AGASSI, And husband of gorgeous Brooke Shields, teaching Billy Crystal how to play tennis, so he can pass muster for a July 27th charity tennis tournament.


LENSING AROUND

FRENCH STEWART, who plays oddball alien Harry Solomon in the hit TV series Third Rock From The Sun has been in Vegas filming Love Stinks. Various scenes were filmed at A Little White Chapel, home of the Tunnel of Love Drive-Thru wedding window.

ALSO LENSING IN VEGAS Speedway Junky about an aspiring NASCAR driver. That stars Daryl Hannah, Edward Furlong and Justin Urich, who is the nephew of Robert Urich.


OKLAHOMA...OK



The state that inspired Rodgers and Hammerstein to write a musical remains in love with Broadway.

It would seem sacrilege not to have a production of Oklahoma being staged and Discoveryland keeps the tradition intact. Their internationally acclaimed outdoor production of Oklahoma takes place in Tulsa with attractive Marriott tie-in packages.

The Oklahoma City University Opera & Music Theater is celebrating their 47th season of best-loved musical productions. George and Ira Gershwin's My One and Only kicks off the season October 2 followed November 20 by Gilbert and Sullivan's The Gondoliers. Mozart's The Marriage of Figaro has a February 19 starting date with Robert Wright and George Forrest's Kismet, rounding out the season with an April 23 opening night.

The Lyric Theatre in Oklahoma City, which bills itself "Broadway In The Heartland," followed a successful production of George M, which starred Eddie Korbick, with last Tuesday's opening of Andrew Lloyd Webber's Song and Dance starring Cindy Robinson.

The Jewel Box Theatre, Oklahoma City, has announced its 1998-99 season, which begins Aug. 26 and continues through May.

Dames At Sea kicks off the season Aug. 26 with Charles Tweed directing the spoof of 1930s musicals. Flaming Idiots follows October 7 with Ellen Webster directing.

The Bernard Shaw comedy Tribute opens November 18 with Steve Martin handling the directing chores.

The New Year begins with Closer Than Ever,a musical revue featuring songs by Richard Maltby and David Shire. Lyn Cramer directs. Performances begin January 27.

The Nerd written by Larry Shue and directed by Craig Pruitt and Groucho: A Life in Review, directed by Martin Knott round out the season.


ROYAL FAMILY TO ATTEND
Frank Sinatra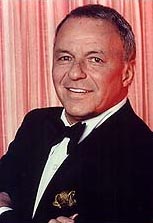 Mark your datebook. On October 4th the place to be is the Royal Albert Hall in London. The event is the British Royal Family making their first official appearance at an event benefiting the Princess Diana Charities.

Billed as Sinatra On Sinatra, the black tie gala will feature the London Philharmonic Orchestra, conducted by Frank Sinatra, Jr., who will also perform and serve as master of ceremonies. "It's a done deal," I was told. "The contract has been signed."

The incredible London Philharmonic will be augmented by musicians who performed with Ol' Blue Eyes. Naturally, the music is that of Sinatra. No word as to whether the royal party will include Prince Charles' mistress, Camilla Parker-Bowles. As to whether Price William attends, the decisive factors are probably whether is homework is done and whether or not the Spice Girls are performing somewhere else.

Back in the colonies, the Sinatra tribute that was to have taken place last month has been rescheduled for September. Alan King is organizing the event.



THE BATHHOUSE THEATRE in Seattle, Washington, is a 165 seat thrust stage theatre now in its 28th season. The theater is called The Bathhouse because it formerly was ... a bathhouse. Built in 1927 under a grant that employed out of work laborers, the building served as a changing room and boat storage for swimmers and boaters at Green Lake.

The bathhouse-turned-theater, is celebrating the 100th anniversary of the publication of Seattle author Robert E. Fulghum's first book, All I Really Need To Know I Learned In Kindergarten. The Bathhouse, a member of the Theatre Communications Group, a national group for no-profit theaters, contracted Virginia playwright Ernest Zuli to write and direct an adaptation of the book. Despite the title, this is not a play for children. Despite the name of the theatre, patrons are encouraged to bathe at home. The production runs through the summer.

PREVIEWS BEGINS AUGUST 5 at the off-Broadway Variety Arts Theater for Davis McCallum, that Man From U.N.C.L.E. star who co-stars with Mary-Louise Parker in Communicating Doors, a comedy thriller by Alan Ayckbourne. McCullum was recently in the Primary Stages revival of Nasty Little Secrets.

BIKINI WAX, ELECTROLYSIS AND OPAQUE TIGHTS: The all-male version of Swan Lake, which has been airing on PBS, opens on Broadway in October.

THE NATIONAL NEW PLAY NETWORK was organized last May in Chicago. The consortium is dedicated to "the identification, development, production and exchange of new work." Among the 13 theater companies involved are; The Unicorn Theatre, Kansas City; Eugene O'Neill Theater Center in Waterford, Conn.; the Drama Department in New York; the Annex Theatre in Seattle; Mixed Blood Theater in Minneapolis; and Kitchen Dog in Dallas.

R. CROSBY KEMPER III a co-founder of the Kansas City Shakespeare Festival, is now based in St. Louis and telling people he'd like to organize a Shakespeare festival there.

SPEAKING OF SHAKESPEARE Director Kim McCann has taken an interesting interpretational approach in directing Measure for Measure. McCann moved the play up in time to 1936. Measure for Measure is one of the dark comedies, delving into hypocrisy and social corruption, which raises questions about ethics and human frailty. The production is part of Shakespeare in the Park at the William Lan Park Amphitheatre in Sacramento, California. Performances run through Aug. 8.

ALSO IN SACRAMENTO tonight is opening night for the Light Opera Association's production of the 1955 Tony Award winner The Pajama Game with performances through July 26. The following night Cabaret opens with shows through Aug. 2.


THIS AND THAT


200,000 PEOPLE are expected to attend the 10th annual Best in the West Nugget Rib Cook-Off Sept. 4-7 at John Ascuaga's Nugget in Sparks, Nevada. Bar-b-que cookers from as far away as Australia will be firing up the grills hoping to take home bragging rights.

THE ORIGINAL PEOPLE'S COURT JUDGE Joseph A. Wapner returns to television on the cable channel Animal Planet. Judge Wapner's Animal Court will reunite Wapner with Rusty "the Bailiff" Burrell in the search for truth and justice for pets everywhere.

Some of the cases they'll be handling include grooming disasters, paternity disputes and veterinary malpractice.

The show premiers September 28.

Copyright: July 20, 1998. All Rights Reserved. Reviews, Interviews, Commentary, Photographs or Graphics from any Broadway To Vegas (TM) columns may not be published, broadcast, rewritten, utilized as leads, or used in any manner without permission, compensation and/or credit
Next column July 27, 1998


Link to Main Page
---
Laura Deni




For the snail mail address, please E-mail your request.
CLICK HERE FOR COMMENT SECTION