! >
Broadway To Vegas
  
 SHOW REVIEWS CELEBRITY INTERVIEWS GOSSIP NEWS

| | |
| --- | --- |
| | |
TONY WINNER NORBERT LEO BUTZ' SISTER MURDERED - - NATIONAL GALLERY LAUNCHES CREATIVE ARTS ACADEMY FOR YOUNG PRISONERS - - DAVE MATTHEWS DESIGNS SHOES - - U2 FUNDS MAJOR MUSIC PROGRAM - - SEATTLE REP CUTS COSTS - - NAKED POLITICIANS AND FARM GIRLS - - DAS BARBECU - - HELP IS ON THE WAY GALA - - DONATE . . . Scroll Down


TONY WINNER'S SISTER MURDERED: PLAY RE-SCHEDULED: POLICE ARREST SUSPECT
Isaiah M.K. Kalebu was arrested Friday night for the murder of Teresa Butz. On August 6 he is slated to go on trial for domestic-violence charges of allegedly threatening to kill his mother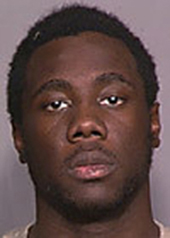 The sister of Tony award winning actor Norbert Leo Butz was stabbed to death by a male intruder last Sunday in what Seattle police call "one of the worst crimes we have ever seen."

At about 3 a.m. last Sunday a man broke into the house shared by Teresa Butz, 39, and her longtime partner, Jennifer Hudson. He entered through an open window and attacked the women while they were asleep in bed. Both women, covered in blood, ran screaming from the modest one-story house and the man fled on foot. Butz died at the scene.

Hudson suffered multiple stab wounds and was rushed to Harborview Medical Center where she was treated and released on Monday, July 20.

Seattle police described the man as black, in his late 20s to early 30s, about 5 feet 9 to 6 feet tall, with a thin, muscular build, a thin mustache and "blotchy" skin.

Early Friday morning Detective/Public Information Officer Mark Jamieson told Broadway To Vegas; "It is an active and on going investigation and we are pursuing all leads."



Teresa Butz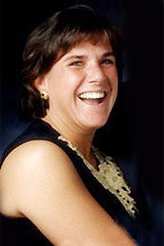 Friday night police arrested Isaiah M.K. Kalebu, 23. According to court records, Kalebu has a long history of both mental illness and problems with the law. On August 6 he is slated to go on trial for domestic-violence charges of allegedly threatening to kill his mother.

What makes the Butz killing even more painful is that, according to court records, less than a week before the knife attack, King County Superior Court Judge Brian Gain, the judge in Kalebu's case, denied a request by Deputy King County Prosecutor Zac Hostetter to keep Kalebu in custody.

Teresa Butz moved to The Space Needle City in the late 1990's and was a beloved member of the Seattle community. Last year Butz joined the board of directors of the Compass Center, a social-service agency that helps low-income and homeless people find housing and other services.

Rick Friedhoff, the center's executive director, told the Seattle Times that Butz threw herself into activities, heading up a Christmas effort to give gifts to 40 occupants of Hammond House, a women's shelter. Friedhoff described her as "a person who is extremely compassionate and dedicated and really believed in the common good."

Board member Bob Kuehn told the paper that her death was "a huge, huge loss." He said; "I just don't even want to think about it, it hurts that bad."

One of 11 children in a close knit family, she grew up in St. Louis. One of her brothers, Tim Butz, told KTVI-TV in St. Louis that "she had a loving soul."

Teresa and Jen were preparing to hold a commitment ceremony in September and planned to travel to Barcelona, Spain to celebrate Teresa's 40th birthday in October, her brother told the press.

"Teresa had a taste for life. She did more in 39 years - I couldn't keep up with her," said Tim about his sister who was a third basement for her softball team, where she was known as T-Butz.

The station reported that Tim and his family are now finding strength in God. "It's the only thing that's going to get us through, the only thing."



Tony Award winner Norbert Leo Butz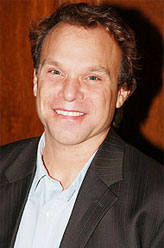 An eclectic crowd of more than 200 people gathered Thursday night for a candlelight vigil at Seattle's South Park Community Center.

In addition to her parents Elaine and Norbert Butz of St. Louis, she is survived by brothers Jim who lives in St. Louis, Norbert Leo of New Jersey, John Butz of Rolla, Mo., Tony Butz of Seattle, and Steve, Mike, Tom and Tim Butz, all of the St. Louis area; and two sisters, Kathy Brandt and Ann Lance, both of the St. Louis area.

Visitation was Thursday at Kutis Affton Chapel in St. Louis. A service was held at Friday at the funeral home, followed by a funeral Mass at St. Stephen Protomartyr Catholic Church. Burial followed at Sunset Memorial Park.

Following the Friday night arrest, Tim Butz told the press; "To have this happen on the day we buried our sister was just complete joy for us, that he is found. We just didn't want anyone else harmed. My thought was utter relief."

Norbert Leo Butz, who won the 2006 Tony for Best Actor in a Musical for his role in the musical Dirty Rotten Scoundrels, was in Seattle at the time of the murder, rehearsing the Broadway-bound musical version of the 5th Street Theatre' production of Catch Me If You Can, which was to have begun previews last Tuesday.

On July 21 representatives for Seattle's 5th Avenue Theatre first announced that the July 23 and 24 performances of the musical had been cancelled. Last Wednesday it was announced that the remaining weekend performances of Catch Me If You Can were cancelled through July 26.

Public Relations Manager John Longenbaugh told Broadway To Vegas that; "We are all very sad about this. There are no changes in the cast. Norbert Butz remains in the show."

In order to accommodate ticket holders of the cancelled preview shows, the 5th Avenue Theatre has added performances on July 28 and 29 at 7:30 PM. Catch Me If You Can is scheduled to play its Seattle world premiere through Aug. 16.

Directed by Jack O'Brien with choreography by Jerry Mitchell, the new musical stars Norbert Leo Butz as FBI Fraud Agent Carl Hanratty, Aaron Tveit as Frank, Tom Wopat as Frank Sr., Kerry Butler as Brenda, Linda Hart as Carol, Rachel deBenedet as Paula, Nick Wyman as Roger and Felicia Finley as Cherll Ann.



Broadway To Vegas is supported through advertising and donations. Priority consideration is given to interview suggestions, news, press releases, etc from paid supporters. However, no paid supporters control, alter, edit, or in any way manipulate the content of this site. Your donation is appreciated. We accept PAYPAL. Thank you for your interest.


ART AND ABOUT


FROM SPARK TO CLICK: CELEBRATING NATIONAL INVENTORS' MONTH

Lego Light bulb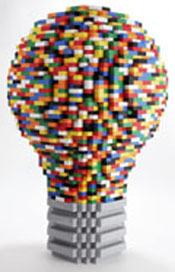 The Lemelson Center for the Study of Invention and Innovation has joined the LEGO Group to launch the first annual celebration of National Inventors' Month, presenting a free, two-day collaborative build of a record-breaking 8-foot-tall light bulb - the universal symbol of a big idea.

The light bulb will be made entirely of LEGO bricks and constructed by visitors with the help of LEGO master builders, reinforcing the connections between play and invention explored in the Invention at Play exhibition.

Spark!Lab, the center's hands-on invention space, will feature special building and engineering-related activities throughout the weekend.

August 1-2 at the Smithsonian' National Museum of American History in Washington, DC.

MALIA AND SASHA OBAMA visited Madame Tussauds Was Museum in Washington, DC last Monday and giggled as they had their picture taken beside the wax versions of their parents - President Barack and Michelle Obama. The First Girls also got their pictures taken with the wax images of Miley Cyrus, Beyonce, and J. Lo. Then they stood in line to get a view of the museum's faux version of the Oval Office. Museum officials told the press the girls politely declined an offer to jump to the front of the line.

NATIONAL GALLERY LAUNCHES CREATIVE ARTS ACADEMY FOR YOUNG OFFENDERS

An artwork based on The Lion King, created by a Feltham inmate. Photograph: National Gallery
a new outreach program encouraging young men detained in Feltham Young Offenders Institution to engage with the creative arts.

Feltham is located about 13 miles west-southwest of central London.

As recently as the year 2000, rioting, suicide and a racist murder made Feltham the most notorious in the country - an institution dubbed "a finishing school for career criminals."

Then the turn around - thanks to new programs including those aimed at teaching anger management and now the use of the arts.



A sculpture by a young offender at Feltham. Photograph: National Gallery
Inside Art was begun last month and teaches inmates sculpture, drawing, painting and gilding.

The workshops take place in Feltham's new on-site Art Academy.

Feltham is the largest young offenders' institution in the UK; it sees 30,000 boys and young men between the age of 15 and 21 pass through its gates every year.

The National Gallery is the first organization to develop an arts program at the Art Academy, a center aiming to involve Feltham's young troubled adults in a wide range of creative arts activities. Participants are asked to engage imaginatively with the visual arts and creative processes.

The National Gallery hopes that other projects - including those based around theatre, dance and music - could follow the National Gallery's pilot project - all with the hope that when the offenders are released back into society they will have better coping skills.



A gilded diptych from the Gold Rush workshop run at Feltham by the National Gallery. Photograph: National Gallery
National Gallery Head of Education, Colin Wiggins, said:

"We hope that these exercises of the imagination can assist the young men at Feltham in a process of re-evaluating the consequences of their actions."

Four National Gallery projects will take place at Feltham this year, each led by a different National Gallery artist.

Inmate artists use high quality large-scale prints of selected paintings from the collection as a stimulus for discussion and inspiration for the young men's own artwork.

Ten men at a time take part in each project.

Inside Art will culminate with an exhibition of the young men's work at the National Gallery in Spring 2010. The work will be shown prior to this in the Art Academy.

The decision to open the Art Academy – previously a disused outbuilding – at Feltham is part of the Prison Service's approach to reducing re-offending.




JUDE LAW ACCUSED OF ASSAULTING FEMALE PHOTOGRAPHER
Jude Law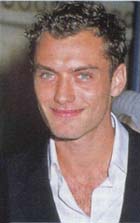 Jude Law, 36, twice nominated for an Academy Award, is no doubt suffering from indigestion after dining out a few days ago. He's been accused of hitting female photographer Harsha Gopal on the head, and slapping her in the face when she tried to take his picture, as he left the trendy London restaurant Automat in the early hours of Thursday, July 23.

Photographers were clustered outside the restaurant hoping to take celebrity pictures.

Jude had spent the evening with Leonardo DiCaprio, Jay-Z and Michelle Williams.

Other photographers took pictures of Law, a menacing look on his face, as his hand struck Gopal.

Law has denied all accusations.

"This is all nonsense. Last night's incident was an accident. Jude was blinded by the camera flashes when he left the restaurant, raised his hand to shield himself and inadvertently struck somebody standing very close. He apologized and left. Pictures of this sort can often be misleading," said Jude' lawyer Graham Shear in a statement released on Friday.

Harsha told a London newspaper; "I still can't believe Jude Law actually hit me. It was deliberate, you could see it in his face. I felt his hand come across my face... There was a massive thud and my face is still stinging."

Gopal reported the incident at Charing Cross police station on Thursday night.

The police report indicates: "On the evening of Thursday, 23 July, a 28-year-old woman attended a central London police station to make an allegation of common assault. The woman alleges that she was assaulted by a man, aged in his 30s, earlier on 23 July. Westminster officers are investigating the allegation."

Law, who was born and raised in London is appearing in Hamlet at the Wyndham Theatre in Convent Garden. On Friday shutterbugs surrounded the stage door hissing and booing as Law attempted to leave.

Law has been in the production since May when he returned to the London stage to portray Prince Hamlet in the Donmar Warehouse's production. The cast includes Ron Cook, Peter Eyre, Gwilym Lee, John MacMillan, Kevin R. McNally, Gugu Mbatha-Ravy, Matt Ryan, Alex Waldmann and Penelope Wilton. The production runs through August 22, 2009. A further mounting of the play is slated for the Elsinore Castle in Denmark from August 25 - 30, 2009. Then the production is headed to Broadway, running for twelve weeks at the Broadhurst Theatre. Previews are scheduled to begin on September 12 and an official opening is slated for October 6, 2009.

Twice nominated for an Academy Award, in 2007 Law was arrested on suspicion of causing bodily harm after trying to jerk a camera from a photographer's hands outside of his home in London. He was released without being charged.


SWEET CHARITY


DAVE MATTHEWS of the Dave Matthews Band is also a shoe designer. Known for their charitable works, the Dave Matthews Band forged a relationship with TOMS Shoes, which was founded in 2006 by American traveler, Blake Mycoskieon, with a simple premise - For every pair purchased, TOMS will give a pair of shoes to a child in need. Since their beginning in May 2006, TOMS has given over 140,000 pairs of shoes to children in need. Because of their growing support, TOMS plans to give over 300,000 pairs of shoes in 2009.

Dave Matthews learned of the shoes and became so inspired by TOMS work that he got involved and has created his own design for a limited edition, vegan friendly shoe made with a durable rubber outsole and a faux-suede insole.

Why shoes? Most children in developing countries grow up barefoot. Walking is often the primary mode of transportation in developing countries. Children can walk for miles to get food, water, shelter and medical help. Wearing shoes literally enables them to walk distances that aren't possible barefoot.

Wearing shoes prevents feet from getting cuts and sores on unsafe roads and from contaminated soil. Not only are these injuries painful, they also are dangerous when wounds become infected. The leading cause of disease in developing countries is soil-transmitted parasites which penetrate the skin through open sores. Wearing shoes can prevent this and the risk of amputation.

By the way, the Dave Mattjews Band performs as the featured musical guest on The Late Show With David Letterman on July 27. A second performance by DMB will air on July 31.

THE BEE GEES SILVER HEART TRIBUTE DINNER staged by the Variety Club, which presented their highest accolade, The Variety Club Silver Heart, to recording legends The Bee Gees on the occasion of their 50th Anniversary, in recognition of their outstanding contribution to the music industry.

This event took place July 24 at the Palace Hotel in Manchester, England the home city of The Bee Gees and was attended by Barry Gibb CBE, Robin Gibb CBE and their mother Mrs. Barbara Gibb, 88. Brother Maurice, who died suddenly in 2003, was represented at the awards by his wife Yvonne and son Adam. Also in attendance at the Friday Night Fever were about 600 of their friends.

One of the highlights of the evening was an appearance by Ronan Keating who performed the song Words originally written by the Bee Gees. Ronan and Boyzone had their first UK No.1 hit single with their cover of Words in 1996, so the song has a special place in their hearts.

Also performing; Joe Longthorne and television soap opera star Richard Fleeshman who sang his favorite Bee Gees song Massachusetts. Music impresario Sir Tim Rice, DJ Mike Read, and music expert Paul Gamberchini were among those paying tribute.

Variety Club have been helping disabled and disadvantaged children and young people for 60 years and all funds raised through this event will benefit the children of the North West of England.

HELP IS ON THE WAY No Business Like Show Business 15th Anniversary Gala takes place Sunday, August 2 at the Herbst Theatre in San Francisco.

The is the largest fundraiser for HIV/AIDS in Northern California. Honorary Co-Chairs: Senator Mark Leno, Mayor Gavin Newsom and San Francisco Treasurer Jose Cisneros.

Musical directors are Michael Orland and Bill Keck. The performers include;
Susan Anton, Jim Bailey, Baulpointpen, Carole Cook, Tyne Daly, Melida Doolittle, Joely Fisher, Davis Gaines, Jon Maher, Maureen McVerry, Shawn Ryan, Jeanie Tracy, Wesla Whitfield, John Lloyd Young, David Galligan, Top Shelf Motown Madness, Cate Caplin and Gary Franco.

A silent auction will be followed by a VIP reception, then a gala reception, performance and caped off with an underwriter desert party.

Gala beneficiaries include; Aguilas, organized to address the various needs of the Gay Latino community; AIDS Legal Referral Program I(ALRP), Pets Are Wonderful Support (PAWS) and Shanti.



THE SIX WINNING PLAYS from the Samuel French, Inc. 34th Annual Off-Off Broadway Short Play Festival were announced on July 19. From a selection of 40 short plays, the winning scripts are: Just Knots by Christina Gorman; Drop by J. Michael DeAngelis & Pete Barry; Thucydides by Scott Elmegreen & Drew Fornarola; The Student by Matt Hoverman; Realer than That by Kitt Lavoie; and The Education of Macoloco by Jen Silverman. The scripts will be published as a collection and licensed by Samuel French Inc. The week-long festival featured a full program of the selected plays performed for audiences and a panel of judges comprised of the following playwrights: Charles Busch, Jordan Harrison, Arthur Kopit, Leslie Lee and Billy Van Zandt. In addition, theatrical agents representing the following agencies and the following artistic directors also judged this years festival: Abrams Artists Agency, Creative Artists Agency, Elaine Devlin Literary, Inc., The Gersh Agency, and William Morris Endeavor Entertainment; Jan Buttram (Abingdon Theatre Company), Evans Haile (Cape Playhouse), Julia Hansen (Aspen Theater Masters), Bill Hayes (Palm Beach Dramaworks), Jeffrey Rosenstock (Queens Theatre in the Park) and Jim Simpson (The Flea Theater).

The Off Off Broadway Festival started in 1975 and is New York City's oldest continuous short play festival. By requiring authors to collaborate with a producing organization and present their work in performance, Samuel French seeks to encourage the collaborative and creative process of playwriting. Over the years, 181 submitted plays have been published, and many of the participants have become established, award-winning playwrights.

TONY AWARDS NOMINATING COMMITTEE has welcomed new members - Kathleen Chalfant, Donna McKechnie, Susan H. Schulman, Pia Lindstrom, David Caddick, Hope Clarke, Edgar Dobie, Paulette Haupt and Robert Kamlot to serve for the 2009-10 Broadway season.

The members of the nominating committee attend all productions during the Broadway season and meet on the date designated by the Administration Committee to determine, by vote, the Tony Award nominees for that season.

The committee of Tony Nominators includes:

*David Caddick - Music Supervisor
Ben Cameron - Program Director for the Arts - Doris Duke Charitable Foundation
*Kathleen Chalfant - Actor
*Hope Clarke - Stage Director/Choreographer/Actor
Thomas Cott - Marketing Director for Alvin Ailey Dance Company
Jacqueline Z. Davis - Executive Director of The NY Public Library for the Performing Arts at Lincoln Center
Michael D. Dinwiddie - Associate Professor, Gallatin School of Individualized Study at NYU
*Edgar Dobie - Managing Director, Arena Stage Washington, DC
Teresa Eyring - Director of the Theatre Communications Group
*Paulette Haupt - Director of the Music Theatre Conference at The O'Neill Center
Elena K. Holy - Founder - The International Fringe Festival
Geoffrey Johnson -Casting Director (Ret.)
*Robert Kamlot -General Manager (Ret.)
Michael Kantor - Television Director/Producer/Writer
Robert Kimball - Author
*Pia Lindstrom - Former Reporter/Theatre Critic
Howard Marren - Composer
Laurence Maslon - Associate Arts Professor, Graduate Acting Program - Tisch School
*Donna McKechnie - Actor/Choreographer
Jon Nakagawa - Producer, Contemporary Programming - Lincoln Center for the Performing Arts, Inc.
Alice Playten - Actor
Theresa Rebeck - Playwright
Roger Rees - Actor/Director/ Playwright/Lecturer
Donald Saddler - Choreographer
*Susan H. Schulman - Director
Tamara Tunie - Actor
William Tynan - Actor/Reporter (Ret.)
Kimberlee Wertz - Music Contractor
Doug Wright - Playwright/Screen Writer
Andrew Zerman - Casting Director (Ret.)

*New Nominating Committee members


HAPPY BIRTHDAY TO ...


KEVIN SPACEY who turns 50 today - July 26.

The Oscar and Tony Award winner has been the artistic director of the Old Vic theatre in London since 2003.

The birthday boy has a new movie out, Shrink, in which Spacey plays a psychiatrist.


OTHER PEOPLE'S MONEY


U2 AND THE IRELAND FUNDS announced they will finance a program to offer children and young people in Ireland the opportunity to learn a musical instrument and/or singing lessons. All types of musical performance will be served - classical, jazz, traditional and popular music.

U2 will provide $8.2M on a phased basis to 2015. The Ireland Funds will begin a campaign to raise a further $3.2M. Music Network, a non-profit music organization will administer the scheme, which will be introduced nationwide on a phased basis from 2010-2015. As well as acting as co-funders, The Ireland Funds will administer the philanthropic gift.

The project will support local education authorities throughout the country to engage music teachers to provide instrumental and vocal tuition to children and young people.

SEATTLE REP CUTS COSTS using methods employed by businesses in the non-entertainment world. Seattle Repertory Theatre is now closed on Mondays. This change in operating hours is one of many cost-saving initiatives the theatre is enacting for the 2009-10 season. "We are all committed to living within our means to insure the future success of our organization," announced the state's largest nonprofit regional playhouse.

The theatre will be completely dark on Mondays, thus saving not only staff wages but building operating costs.

The theater has also scheduled two fewer productions, will be doing more co-productions with other theater companies, presenting smaller-cast plays and cutting a day from performance weeks.

Together, the moves are intended to bring the Rep's budget down from $10 million this past season to about $6.5 million for the 09-10 season - the smallest budget in a decade.

PRINCE MUSIC THEATER is still open despite a remark made from the stage Monday night, at the final screening of the July 9 – 19 QFest, the Philadelphia gay and lesbian film festival. The co-director of the movie The Gay Musical told the attendees that the film would be the last event at the theater.The filmmaker, Fred Caruso, said: 'It's such an amazing theater, it's a shame it's closing,' which "sent shock waves into the crowd," according to comments quoted by Raymond Murray, who heads the festival and the Philadelphia Cinema Alliance.

The Prince Music Theater's producing director, Marjorie Samoff - who has her detractors - declared that the Center City theater plans a 2009-10 season that includes its annual renters plus at least three productions the Prince will mount.

Insiders say that the Prince will manage to stay open by relying on renting its main stage and upstairs theater, but would continue to produce its successful cabarets and run education programs.

Closing rumors swirling around the Prince first hit the gossip mill after the venue announced - and then virtually abandoned - a full producing season last year. Two shows were produced: The World Goes 'Round, a revue of Kander and Ebb songs, and a holiday production of It's a Wonderful Life, done as a radio play.

The Prince - which began as the American Music Theatre Festival in 1984 and moved into its current home in 1999 - has been working with TD Bank, holder of two mortgages, to settle differences over the terms and amounts of the mortgages. At one point in May, the building was listed for Philadelphia sheriff's sale but was removed from the list as negotiations with the bank continued.

The theater's official statement is;

"Since July of 2008, the Prince has been in an ongoing conflict leading to litigation with the theater's mortgage-holder, TD Bank. In the current environment, the Prince is not alone in its struggle to refinance and resolve issues with a large financial institution. Throughout this tough struggle, the creative spirit, ingenuity, and tenacity of the Prince artists, educators, young people, Board, and staff have remained strong, providing a remarkable renewable resource of perseverance and resilience."

"We see light at the end of the tunnel," continues the statement. "Although we cannot comment on the pending litigation, we can report ongoing positive negotiations with TD Bank. We are optimistic that an amicable resolution will be completed very shortly."

Rental spaces are listed as
The Gisela & Dennis Alter Mainstage, a traditional proscenium-style auditorium with an orchestra pit and full fly system. Seating is in two sections, front and rear orchestra with a capacity of 446. For film events, the Mainstage offers 35mm open reel capability. For those who rent a video projector there are playback decks for DVD, mini-DV and VHS. The Mainstage screen has a maximum image size of 17'-06"h x 32'-06"w.

The Independence Foundation Black Box, on the second floor, is a multi-purpose venue for live music as well as film and can show a variety of formats: DVD, mini-DV and VHS on a 9' x 12' screen. There is a small stage, a good sound system and more than ample house and theatrical lighting. Auditorium style seating will allow up to 150. Lounge seating is a mix of seated rows and small cocktail tables around the perimeter and will accommodate approx 125. Cabaret seating is all cocktail tables and chairs and will accommodate between 80 and 100 people very comfortably.



DAS BARBECU book and lyrics by Jim Luigs. Music by Scott Warrender. Directed by Stephen Terrell.

Have you ever wondered what Wagner's gods and goddesses would look like with a Texas twist? This summer ACT - A Contemporary Theatre will remount its production of Das Barbecu, which sends Wagner's epic through the looking-glass and into the wide open spaces of Texas. This irresistible musical comedy features five actors playing more than thirty outrageous characters at breakneck speed.

Starring Anne Allgood, Carter J. Davis, Jennifer Sue Johnson, Billie Wildrick and Richard Ziman. The musicians are Richard Gray Music Director and Keyboard; Eric Chappelle Fiddle; Don Dieterich Drums; Jon Paul Miller Guitar;

Production Team: Stephen Terrell Director and Choreographer; Richard Gray Music Director; David Zinn Scenery and Costumes; Alex Berry Lighting Designer; Brendan Patrick Hogan Sound Designer; Jeffrey K. Hanson Stage Manager and JR Welden Assistant Stage Manager.

Originally commissioned by Seattle Opera in 1991 and produced by ACT in 1995, Das Barbecü grafts Teutonic myth onto Texas twang. Big hair, big hats, and wonderful music - including an infectious ode to guacamole and a tender ditty entitled Hog Tie Your Man – make this show a blast for opera buffs and anybody who just loves a good time.

The Falls Theatre at ACT - A Contemporary Company - in Seattle, WA July 31- September 6, 2009.

In addition to pre-and post-show discussions, additional presentations in conjunction with Das Barbecü include eight late night concerts by Seattle's own camped-out country-tonk combo, Purty Mouth produced by ACT's Central Heating Lab. Topped off with some cheeky variety and special guests each week, Purty Mouth dishes out a little Hedwig, a dash of Hee-Haw, and a whole lotta heart in their new show, The Weddin' Sangers, inspired by Das Barbecü. Performances are Fridays and Saturdays, August 14 – September 5, immediately following Das Barbecü.

SOCIAL SECURITY by Andrew Bergman.

In the trendy world of 1980's Manhattan, hyper chic art dealers, David and Barbara Kahn, are riding high until their life is shattered at the arrival of her dreary sister and uptight brother-in-law, who have come to save their college age daughter from the horrors of living only for sex, and have brought along her crotchety, critical septuagenarian mother. The mother meets the Kahn's best client - a ninety-eight-year-old European icon, and sparks start to fly where none were thought possible.

Tuesday- Sunday through August 29 at Cape May Stage in Cape May, NJ.

PHANTOM OF THE OPERA bid good-bye to Howard McGillin who, after a record breaking 2,544 performances over a 10-year period, left the Broadway production on July 25 to pursue new projects. The two-time Tony Award nominee holds the record for world's longest-running Phantom.

John Cudia, recent star of the national tour, takes over the role on Broadway on July 27.

FIDELIO Beethoven's only opera, conducted by Jonathan Darlington.

Nicole Youl as Leonore joins an outstanding cast for this welcome revival of Fidelio including Peter Coleman-Wright as Don Pizarro, Julian Gavin as Florestan, Conal Coad as Rocco, Warwick Fyfe as Don Fernando, Lorina Gore as Marzelline and Stephen Smith as Jaquino. Youl replaces acclaimed Australian soprano, Lisa Gasteen, who suddenly withdrawn from the role of Leonore due to an ongoing neck injury. "It is indeed disappointing that Miss Gasteen has had to withdraw from the role of Leonore in FIdelio, as we were very much looking forward to welcoming her back to the Sydney Opera House stage," said Opera Australia's Chief Executive, Adrian Collette.

"We are however thrilled that Nicole Youl has accepted our invitation to perform this role at such short notice. Miss Youl has enjoyed great success in several major roles in recent years, including Cio-Cio-San in Madama Butterfly, Mimì in La bohème, Lenora in Il trovatore and earlier this year Santuzza in Cavalleria rustican," he said.

Fidelio kicks off Opera Australia's winter season, opening at the Sydney Opera House on July 30, 2009.

A STREETCAR NAMED DESIRE by Tennessee Williams. Directed by Rob Ashford.

Rachel Weisz as Blanche DuBois headlines a cast that features Elliot Cowan as Stanley and Ruth Wilson as Stella. The cast also includes Jack Ashton, Charles Daish, Judy Hepburn, Barnaby Kay, Gary Milner, Daniela Nardini and Luke Rutherford.

Fading southern belle Blanche DuBois unexpectedly appears at her sister's home in the stifling world of downtown New Orleans. With delusions of grandeur, Blanche stands in stark contrast to her new surroundings and her brother-in-law Stanley. His determination to reveal her secrets lead her to withdraw ever further away from reality, into a world of illusions.

The production is designed by Christopher Oram with lighting by Neil Austin and music and sound design by Adam Cork.

In previews, with the official opening on July 28. The production runs through October 3 at the Donmar Warehouse in London.

British producer Jan Ryan brought it to the stage and Theatre Royal Stratford East and UK Arts International have teamed with Mirvish Productions to premiere it in Toronto. This is the first stop of an international tour, running through Aug. 23 at the Canon Theatre.

THE RANSOM OF RED CHIEF World Premiere adaptation of the popular O. Henry comedy by Gayle Stahlhuth. See Broadway To Vegas column of October 19, 2008

Two thieves think all they have to do is capture a boy and demand a ransom for his return. This adaptation is riddled with O. Henry stories and passages, along with Appalachian tunes played by a fiddle-playing member of the cast.

Directed by Gayle Stahlhuth with Tom Byrn, Karen Case Cook, Aidan Koehler, Bobby LeMaire, and Rob LeMaire.

Through September 5 at the East Lynne Theater Company in Cape May, NJ.

THE HARDER THEY COME

The cast of The Harder They Come. Photo; Robert Day/Mirvish Productions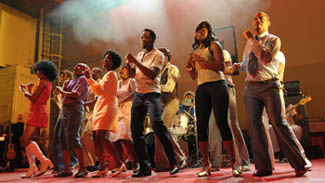 book by Perry Henzell who passed away in 2006 from multiple myeloma, a cancer of the blood cells. Actor Carl Bradshaw, who had roles in The Harder They Come and No Place Like Home, described Henzell's contribution to the growth of Jamaica's cultural product as phenomenal. "I remember him as a pioneer. He was the man who influenced Jamaica's film industry. The Harder They Come was more than a great visual as it is responsible for taking reggae music where it is today,"

This North American premiere is directed by Kerry Michael and Dawn Reid.

Billed as a reggae tinged blast from the past, this stage mounting is based on the iconic 1972 film by Perry Henzell that launched Jimmy Cliff and reggae music onto the world stage. The exhilarating musical tells the story of Ivanhoe Martin (played by Rolan Bell), a country boy who makes for the bright lights of Kingston, Jamaica. With a head full of songs, he dreams of becoming a reggae star. When the harsh reality of the music scene drives him into a fast and furious life as an outlaw, he would rather die than kill his dream.

British actor Rolan Bell, who starred in the West End production. reprises his role as Ivanhoe Martin. The cast features; Delroy Atkinson, Cavin Cornwall, Jacqui Dubois, Derek Elroy, Victor Romero Evans, Joanna Francis, Lain Gray, Zalika King, Joy Mack, Matthew Newtion, Kirk Patterson, Marcus Powell, Susan Lawson Reynolds, Simone Richards and Chris Tummings.

Original costume design by Sally Henzell, choreography by Jackie Guy, lighting design by Jo Joelson and sound design by Stefan Lumsden.

Performances at the Canon Theatre in Toronto to August 23.




WHO'S WHERE


ELTON JOHN AND BILLY JOEL have canceled their Monday, July 27th gig at the Times Union Center in Albany, NY because Joel has come down with flu like symptoms and told to rest. As of July 26, their Thursday date in which they are to open a split, two-night engagement at Citizens Bank Park in Philadelphia, is still on - but check with the venue. The second show is suppose to be on Saturday, August 1.

U2 pick up where they left off and perform a Monday, July 27, gig at Croke Park in Dublin, Ireland. On Friday they open a two nighter at Ullevi Stadium in Goteborg, Sweden.

TORI AMOS closes out July with a stop on Monday, July 27, at the Chastain Park Amphitheatre in Atlanta. On Tuesday the show is at the Bob Carr Performing Arts Centre in Orlando. Wednesday she performs at the Jackie Gleason Theater in Miami Beach. Friday she's on stage at the Durham Performing Arts Center in Durham, NC and on Saturday she can be enjoyed at DAR Constitution Hall in Washington, DC.

JAZZISMO with special guests Ray Vega and Papo Ross. Featuring Ray Vega, trumpet; Papo Ross, vocals; Rick Davies, trombone; Alex Stewart, tenor sax; Tom Cleary, piano; John Rivers, bass; Jeff Salisbury, drums; and Steve Ferraris, congas Thursday, July 30 at the Flynn Center in Burlington, Vermont.

WEDNESDAY NIGHT AT THE IGUANA! hosted by Dana Lorge and Richard Skipper. Each week five entertainers will be showcased, while other entertainers that show up will be inserted throughout the show as time permits - done by lottery! Each are joined by the maestro Barry Levitt on keyboard and Saadi Zain on bass. On July 29th the featured performers will be 2009 Bistro Award Winner for Outstanding Debut: Deb Burman, Kristopher Monroe, Jana Robbins, Maureen Taylor, and Susan Winter. The Iguana is located in New York City.

THE JONAS BROTHERS perform Tuesday, July 28 at the Scottrade Center in St. Louis. On Wednesday they're in the spotlight at the Spring Center in Kansas City, MO. Friday finds them at the Arena in Monterrey, Mexico and on Saturday they'll be delighting their fans at the Mandalay Bat Events Center in Las Vegas.

NO DOUBT will leave no doubt as to their popularity when they open a two nighter Monday, July 27, at the Gibson Amphitheater at Universal City, CA. On Friday they begin a three night gig at the Verizon Wireless Amphitheater in Irvine, CA.

JAY LENO enjoying his short television break by doing a lot of stand up gigs. He's be getting laughs July 31-August 1 at The Mirage in Las Vegas.

MELISSA MANCHESTER in Las Vegas with a three night gig July 31-August 2 at The Orleans. See Broadway To Vegas column of February 24, 2008

DAVE KOZ AND BRIAN CULBERTSON take part in the California Mid State Fair in Paso Robles, CA on Friday, July 31. On Saturday they are in Las Vegas at the Texas Station Events Center.

ROD STEWART headlines the Sprint Center in Kansas City on Tuesday, July 28. On Thursday he'll entertain at Fiddler's Green Amphitheatre in Englewood, CO. Saturday finds him in Las Vegas pleasing the crowd at the MGM Grand Garden Arena.

JOAN RIVERS brings her sense of humor and title of Celebrity Apprentice to the Westhampton Beach Performing Arts Center in Westhampton Beach, NY on July 31. The show is sold out.

MOTLEY CRUE has a busy week. Monday, July 27 they are at the River Amphitheatre in Auburn, WA. Tuesday the show is at The Amphitheater in Ridgefeld, WA. On Thursday they are on stage at the Shoreline Amphitheatre in Mountain View, CA. On Friday the tour stops at the San Manuel Amphitheater in Devore, CA. They close out the week in Las Vegas with a show at The Joint.




NAKED - POLITICIANS AND YOUNG GIRLS


NAKED COWBOY TO RUN FOR MAYOR He'd hard to miss. Since 1998 he's been roaming New York City's Times Square in his white jockey shorts, cowboy hat and guitar. He's not a bother - rather entertaining. Now, Robert Burck is throwing his Stetson into the political ring hoping to unseat Mayor Michael Bloomberg.

Burck, 38, held a Times Square press conference on July 22 in which he unveiled his Naked Cowboy Stimulus Package, which includes building "a Times Square Wedding Chapel and establish a billion dollar wedding business that will rival Las Vegas."

NAKED GIRLS PLOW FOR RAIN according to China news agencies, farmers in the eastern Indian state of Bihar have asked their unmarried daughters to plow parched fields naked in a effort to embarrass the weather gods, thus bringing badly needed rain, officials said last Thursday.

Witnesses told the press that naked girls were plowing fields and chanting ancient hymns after sunset to invoke the gods. They said elderly village women helped the girls drag the plows.

"They (villagers) believe their acts would get the weather gods badly embarrassed, who in turn would ensure bumper crops by sending rains," Upendra Kumar, a village council official, said from Bihar's remote Banke Bazaar town.

"This is the most trusted social custom in the area and the villagers have vowed to continue this practice until it rains very heavily."

Next Column: August 2, 2009
Copyright: July 26, 2009. All Rights Reserved. Reviews, Interviews, Commentary, Photographs or Graphics from any Broadway To Vegas (TM) columns may not be published, broadcast, rewritten, utilized as leads, or used in any manner without permission, compensation and/or credit.
Link to Main Page
---
Laura Deni


CLICK HERE FOR COMMENT SECTION