! >
Broadway To Vegas
  
 SHOW REVIEWS CELEBRITY INTERVIEWS GOSSIP NEWS

| | |
| --- | --- |
| | |
CITIZENS IRATE THAT TOWN CANCELS RAGTIME BECAUSE OF LANGUAGE - - FOR YOUR EYES ONLY: IAN FLEMING AND JAMES BOND - - DALI: PAINTING AND FILM - - RINGO STARR: ABSTRACT FACE - -A CAPITOL FOURTH - - PARTY WITH A POINT OF VIEW - - JUDY GARLAND IN CONCERT - - EUGENE O'NEILL AT THE GOODMAN - - DONATE . . . Scroll Down


Copyright: June 29, 2008
By: Laura Deni

CLICK HERE FOR COMMENT SECTION
RACIST LANGUAGE IN TONY AWARD WINNING MUSICAL CAUSES CITY TO CANCEL PERFORMANCES


Wilmette, located in the New Trier Township is 14 miles north of Chicago's downtown district. With a population of 27,651 the place likes to bill itself as "a progressive village."

Somebody needs to define "progressive."

Admitting they hadn't seen the Tony Award winning musical Ragtime nor bothered to read the entire script before purchasing the rights, officials of The Wilmette Park District got the vapors when they discovered that the "n-word" would be uttered. Declaring that the strong racial language forced their decision, last Wednesday the town overseers of what is permitted to be heard, canceled the musical two weeks before it was set to open at the Wallace Bowl at Gillson Park.

Wilmette Park District Executive Director Tom Grisamore said he made the decision to pull the show during rehearsals after learning the details of dialogue and lyrics that include use of the "n-word." The show was set to open July 10 for three weekends in the Starlight Theater free outdoor concert series.

"We had grave concerns that people would take the language they heard over the amplified sound system out of context from a performance that was being held in the bowl," Grisamore told the Pioneer Press which publishes 50 local newspapers in the metropolitan Chicago area.

Getting their mouths washed out with soap by Grisamore are Tony Award winners Lynn Ahrens who wrote the lyrics and Terrence McNally who penned the book. Setting the offending language to music was Stephen Flaherty. All of this based upon the E.L. Doctorow's novel Ragtime, which tells the interlocking stories of Coalhouse Walker, an African-American pianist; Tateh, a recently arrived Jewish immigrant who comes to the U.S. to escape the pogroms of Eastern Europe; and finally, a nameless, upper-class white, Anglo-Saxon Protestant family who live in a neighborhood without African-Americans or immigrants.

Not everyone feels a need to white-wash history.



Brian Stokes Mitchell and Audra McDonald in the Broadway production of Ragtime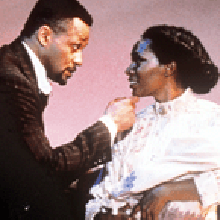 Directed by Frank Galati and choreographed by Graciela Daniele, Ragtime ran for two years on Broadway, closing on January 16, 2000.

The original cast included Brian Stokes Mitchell, Marin Mazzie, and Audra McDonald, who were all nominated for Tony Awards.

Ragtime has a popular with regional theatre offering, including a mounting by the historic Fulton Opera House's production winning the 2004 Footsie Award under direction of Robin McKercher and choreographer Bernard Monroe.

Following its European premiere in a concert performance at the Cardiff International Festival of Musical Theatre in 2002, Ragtime was produced in London by Sonia Friedman in 2003. This production starred Maria Friedman in the role of Mother, for which she won the 2004 Olivier Award for Best Actress in a Musical In 2004 Baldwin Senior High School in Baldwin, New York became the first High school to get permission to put it on. High schools staging Ragtime are sent a study guide to help stimulate discussion in the community.

A highly successful production in Auckland, New Zealand opened at the Auckland Music Theatre in 2007. The John F. Kennedy Center for the Performing Arts has announced an all new production to premiere in 2009.

Nor wanting to offend the sensitive ears of Wilmette Park patrons attending the free performances, Wilmette officials asked for permission to change offending words and rewrite parts of the lyrics and were rebuffed by the show's licensing agents.

Revising the show's language without permission would have subjected the district to fines of up to $150,000 per word per use, Grisamore said.



Thomas L. Grisamore, 62, born and raised in Wilmette, has been Executive Director of the Wilmette Park District since effective January 1, 2008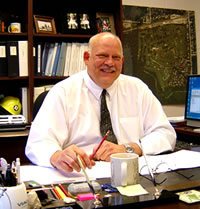 "I can tell you that this is not something that was done easily and this is not something we did lightly. My heart really goes out to all of the cast and crew that have worked on this for the last couple of months," Grisamore told the newspaper. "This is something we very honestly should have known about and hopefully we could have acted on this sooner, but we did as soon as we found out what was there."

Grisamore said the district bought the rights to the show in January, but no one involved in the process apparently had seen the show all the way through. As a result, concerns about the language were only recently manifested.

A casting call in part read:

"The Wilmette Park District's Starlight Theatre, in honor of its Centennial celebration, will present the musical Ragtime this summer in the outdoor amphitheater setting of the Wallace Bowl at Gillson Park. Open call auditions will be held on Monday, April 21, and Wednesday, April 23 at the Community Recreation Center, Wilmette. Ethnic minorities are encouraged to attend, especially seeking African Americans. All roles are open for ages 16 through adult. Prepare a vocal selection from Ragtime or another Broadway musical, and be prepared to dance. An accompanist will be provided.

Shelagh Donoghue, Park District communications manager, said the show was chosen in part for its music but also because the district is marking its 100th anniversary this year, and the show is set in that time period, around the start of the 20th century.

Aaron Bolden, who was cast as Coalhouse Walker in the production, said he was shocked to hear of the decision Wednesday afternoon. He was set to make the commute from Rockford for a rehearsal.

"I'm just terribly saddened by the impact that it has on those who invested their time, their emotion, their expression, their gifts," Bolden said. about the cast of 40 who has been working on the production for the past month. "Everybody in this cast has something to contribute and for this to happen in this manner, it's just disappointing.



Director Ty Perry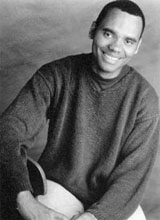 "I guess the best way to say it is it really reflects the times we're living in, in relevance to the show, and I think still the work that needs to be done on a lot of levels."

Bolden said he has played the character in other productions of Ragtime, and the show was well-received by audiences. The use of the n-word reflects the realities of a time when lynching was still common, the South was still firmly under the control of Jim Crow and success by African-Americans, including Bolden's character, was seen as a threat by many white Americans. If the Park District had managed to rewrite part of the show, it would have compromised its integrity," he said.

"It's a part of the concept of and the context of the period. It's not to intimidate. It's not to make someone feel a certain way, it's being used to portray an accurate picture of what most likely did happen during those times," Bolden said.

In a Pioneer Press interview prior to the show's cancellation, the show's director Ty Perry explained why he intended to include the original language in the show, including the n-word.

"You take that word out of this story and you invalidate my history as an African-American male," said Perry.

"Do I like the word? No. But to pretend nobody said it is wrong. I wouldn't even consider doing that," Perry said. "Context is everything, and it's not gratuitous, it's not for shock value. "How can we learn about our present if we don't educate people about what happened in our past?"

It's not clear what the decision will cost the district financially. Actors in the production receive no pay, but the director Ty Perry choreographer Kirsten Markham and music director Kurt Henning are compensated. Also unclear is whether the district will be able to get back any of $2,500 paid for the rights to run the show.

Comments posted on the newspapers website were scathing indictments against the cancellation.

It's a shame that comedian George Carlin passed away a week ago. He would have reveled in commenting on this situation.


ART AND ABOUT


FOR YOUR EYES ONLY: IAN FLEMING AND JAMES BOND To celebrate the centenary of Ian Fleming's birth, Imperial War Museum London is producing the first major exhibition devoted to the life and work of the man who created the world's most famous secret agent, James Bond.

Featuring fascinating material, much on public display for the first time, For Your Eyes Only looks at the author and his fictional character in their historical contexts and examine how much of the Bond novels were imaginary and how far they were based on real people and events.

This exhibition will explore the early life of Ian Fleming, his wartime career and work as a journalist and travel writer, and how, as an author, he drew upon his own experiences to create the iconic character of James Bond.

For Your Eyes Only: Ian Fleming and James Bond features fascinating material, much on display for the first time, including a selection of annotated Bond manuscripts, and Fleming's Colt Python .357 Magnum revolver. Material from the films includes the 'blood–splattered' shirt worn by Daniel Craig in Casino Royale, along with prototypes of Rosa Klebb's flick–knife shoes in From Russia With Love and Halle Berry's bikini from Die Another Day. One of the most interesting points of the exhibition are the diary entries that show the inspiration for some of Fleming's most famous characters including Goldfinger and M.

To March 1, 2009 at the Imperial War Museum in London.

DALI: PAINTING AND FILM Bringing together more than 120 paintings, photographs, drawings, and films by Salvador Dalí (1904–1989), this exhibition at the Museum of Modern Art (MOMA) in Manhattan explores the role that cinema played in the artist's work.

Both an inspiration and an outlet for experimentation, film was Dalí's passion, and cinematic vision became a model for his own work. Collaborations between Dalí and legendary filmmakers are displayed alongside his paintings and other works, illuminating the ways in which ideas, iconography, and pictorial strategies are shared and transformed across mediums.

Among the provocative works on display are Un Chien andalou, a film made with Luis Buñuel, which features the notorious, almost unwatchable sequence of an eye being slit by a razor; L'Age d'Or, another collaboration with Buñuel and one of the landmarks of Surrealist film; projects undertaken in Hollywood with Alfred Hitchcock and Walt Disney; and such important paintings as The First Days of Spring and Illumined Pleasures.

In conjunction with the gallery exhibition, a series of screenings in the MoMA theaters presents the classic and avant-garde motion pictures Dalí treasured, films on which he collaborated, and examples of his legacy in contemporary cinema.

Coordinated for MoMA by Jodi Hauptman, Curator, Department of Drawings. The film exhibition is organized by Anne Morra, Assistant Curator, Department of Film. The exhibition was organized by Tate Modern, London, in collaboration with the Fundació Gala-Salvador Dalí, Figueres, Spain, and The Museum of Modern Art.

June 29–September 15, 2008 The Joan and Preston Robert Tisch Exhibition Gallery, Museum of Modern Art in NYC.



Broadway To Vegas is supported through advertising and donations. Priority consideration is given to interview suggestions, news, press releases etc from paid supporters. However, no paid supporters control, alter, edit, or in any way manipulate the content of this site. Your donation is appreciated. We accept PAYPAL. Thank you for your interest.



A CAPITOL FOURTH

Brian Stokes Mitchell. Photo: Capitol Concerts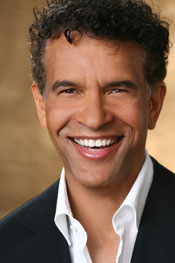 is America's biggest birthday party. On July Fourth, there's no place like our nation's capital for the annual bash. Featuring the most spectacular fireworks display anywhere in the nation, the 28th annual broadcast of A Capitol Fourth airs live in from the West Lawn of the U.S. Capitol.

Hosted by Emmy and Golden Globe Award-winning actor Jimmy Smits, the star spangled party features special performances by Grammy Award-winning musicians Huey Lewis and the News, American Idol winner Taylor Hicks, Rock 'n' Roll Hall of Fame legend Jerry Lee Lewis, Tony Award-winning Broadway star Brian Stokes Mitchell, classical superstar Hayley Westenra and American soprano Harolyn Blackwell in performance with the National Symphony Orchestra under the direction of top pops conductor Erich Kunzel.

New this year will be extended coverage of the most dazzling display of fireworks in the nation. The skyline of the nation's capital will come alive with vibrant and booming pyrotechnics, set against silhouettes of national landmarks the U.S. Capitol, the Washington Monument, the Lincoln and Jefferson Memorials.



Conductor Erich Kunzel Photo © Capitol Concerts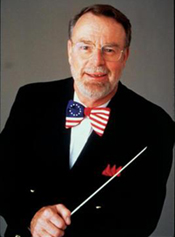 A Capitol Fourth will capture this stunning fireworks display from every vantage point with eighteen TV cameras stationed around the city - including the U.S. Capitol, the White House, the Washington Monument and across the Potomac River.

Capping off the show will be a rousing rendition of Tchaikovsky's 1812 Overture complete with live cannon fire provided by the United States Army Presidential Salute Battery, an audience favorite and now A Capitol Fourth tradition.

In addition to the extended fireworks, A Capitol Fourth will include a special salute to the Olympic Games with figure skater and Gold medal winner Scott Hamilton. The musical tribute will include John William's Olympic Fanfare from the National Symphony Orchestra led by Erich Kunzel. Kunzel will also conduct the Cincinnati Pops at the Beijing Olympics this summer, the only American orchestra to perform in this year's Olympic games.

The program will also feature performances by The Choral Arts Society of Washington, The U.S. Army Herald Trumpets, The U.S. Marine Drum and Bugle Corps, The U.S. Army Presidential Salute Battery, and an Armed Forces Color Guard provided by the Military District of Washington, D.C.

The telecast on PBS will be directed by Paul Miller; written by Jon Macks.

BOSTON POPS FIREWORKS SPECTACULAR conducted by Keith Lockhart will again be held on the Esplanade in Boston, airing on CBS-TV.

Pyro Spectaculars and Eric Tucker are the masterminds behind the display, which has long been viewed as the premier pyrotechnic experience among America's Fourth of July celebrations.

No one does fireworks quite like Boston; this year's will be the largest and most complex Boston Fourth of July pyrotechnic display to date. More than 20 thousand pounds of explosives will be used for the display, which will include the largest shells yet to be used - ten-inch diameter shells that will climb to 1500 feet - nearly one and a half times the height of the Hancock Tower. This year's fireworks have an international flair as well - devices are being imported from Portugal, Spain, China, Japan, and Italy.

AMERICAN INDEPENDENCE DAY AT THE BRITISH MUSEUM Celebrate American Independence Day with a swing band and lindy-hopping in the Great Court, basketball and American football demonstrations, and talks and a printmaking demonstration in the exhibition The American Scene. Enjoy art and craft workshops, talks on Native American art, live jazz in the galleries.. Friday July 4 at the Great Court, British Museum in London. Admission free, just drop in. What is billed as "American-style" food and drink will be for sale.



PHANTOM THE LAS VEGAS SPECTACULAR celebrated its 2nd anniversary, June 24, at the Venetian Hotel in Las Vegas.


OTHER PEOPLE'S MONEY


LAS VEGAS TAXI CAB RIDERS will pay an additional 45 cents per mile beginning July 6. The Nevada Taxicab Authority voted unanimously for the increase. The hike includes a permanent 20 cents per mile charge and a "temporary" 25 cents per mile fuel surcharge, which can be increased if fuel prices go above $5 per gallon.


SWEET CHARITY


RINGO STARR: ABSTRACT FACE

Ringo Starr's I Feel Blue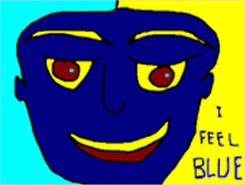 As a fundraiser for the Lotus Foundation, legendary music icon Ringo Starr is presenting his unique artistic vision with an art show at Florida's Seminole Hard Rock Hotel & Casino. Titled Abstract Face, the art show features limited edition works all created and individually hand-signed by the former Beatle. The pop art collection aptly describes the art he creates; the theme of his boldly colored artwork often depicts a face, a mood or otherwise light-hearted and whimsical in concept - much like Ringo himself. This showcase featuring approximately 40 pieces of art will be on exhibit through July 6 in the main casino lobby, across from the Hard Rock Cafe with works being offered for purchase.



Ringo Starr's Abstract Face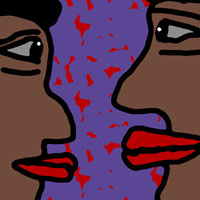 Ringo Starr, one of the world's most prolific musicians, began to create art while on tour with his All Starr Band in the late '90s. The former drummer for The Beatles will be performing at Hard Rock Live with his All Starr Band featuring Colin Hay, Billy Squier, Hamish Stuart, Edgar Winter, Gary Wright and Greg Bissonette. Art collectors who purchase $2,950 or more art at the show will be given a ticket to attend his concert on Thursday, July 3 and be invited to an exclusive VIP reception with Starr prior to the show.

The objectives of the Lotus Foundation are to fund, support, participate in and promote charitable projects aimed at advancing social welfare in diverse areas including, but not limited to substance abuse, cerebral palsy, brain tumors, cancer, battered women and their children, homelessness and animals in need.

15TH ANNUAL PARTY WITH A POINT OF VIEW held Saturday, June 7, at The Prado in beautiful Balboa Park, this lavish event promises to will feature some of the most exotic and provocative entertainment in San Diego. Live music, dance, new vaudeville, specialty acts and surprise appearances by one-of-a-kind performers will be a part of the experience. Festivities for this exquisite evening will also include a silent auction, gourmet dining, an opportunity drawing and a live auction.

Chaired by Jen Marchese-Ernst and Honorary Co-Chairs Pam Slater-Price and Darlene Shiley. This year's Party With A Point of View will benefit San Diego REPertory Theatre's artistic and educational programs.


ALL THINGS EUGENE O'NEILL


Eugene O'Neill has been called "the father of American drama." His works will be highlighted through March 2009, both in the current Eugene O'Neill Festival in a continuation of the collaboration begun last year with Chicago's Goodman Theatre, followed by A Global Exploration: Eugene O'Neill in the 21st Century, curated by the Goodman's Artistic Director Robert Falls.

Falls' history with Eugene O'Neill has spanned four landmark productions: The Iceman Cometh (1990), A Touch of the Poet (1996), Long Day's Journey Into Night (2002) and Hughie (2004). For Goodman Theatre's 2009 exploration of Eugene O'Neill, Falls views the 20th century "father of the American drama" through a 21st century international lens: a handful of the world's leading theater companies bring to Chicago their highly contemporary, inventive interpretations of O'Neill's dramas to plumb the depths of this important playwright.



Two time Tony Award winner Brian Dennehy will return to the Goodman. Here he is pictured in the title role of Robert Fall's production of Galileo by Bertolt Brecht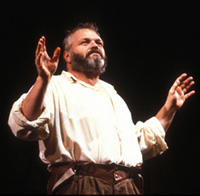 Desire Under the Elms directed by Falls will feature Brian Dennehy January 17 - February 22, 2009. Sparked by the dark hollows and brilliant imaginings of his subconscious, master playwright Eugene O'Neill conceived Desire Under the Elms as he slept one night, resulting in a work with the powerful emotional pitch of a fever dream.

Rouw Siert Electra (Mourning Becomes Electra) will be presented by Toneelgroep (Amsterdam). Directed by Ivo van Hove, the mounting will feature the original Dutch cast. This U.S. premiere will be presented in Dutch with English supertitles. Homens ao Mar (Sea Plays) Presented by Companhia Triptal (Brazil) and includes: Cardiff (Bound East for Cardiff); Zona de Guerra (In the Zone); Longa Viagem de Volta pra Casa (The Long Voyage Home). Directed by André Garolli. This U.S. premiere will be presented in Portuguese.



Sea Plays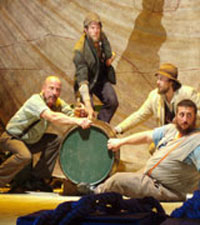 Companhia Triptal brings three (of four) of O'Neill's cycle of "Sea Plays" to Goodman Theatre. Written between 1914 and 1917, the "Sea Plays" are based on real experiences of the then very young author when he served in the merchant marines and traveled to Central and South America and southern Africa. The cycle introduces many of the themes that O'Neill explores in his later full-length dramas: loneliness, death, hope and friendship-as well as his own obsession with the sea.

The Emperor Jones Presented by The Wooster Group (New York) will be directed by Elizabeth LeCompte. The production will feature Kate Valk, Ari Fliakos and Scott Shepherd. The Wooster Group, known for its radical staging of classical texts, brings The Emperor Jones to Goodman Theatre. Directed by Elizabeth LeCompte and featuring Kate Valk in the title role, this 60-minute interpretation premiered in 1993. Over the subsequent 15 years, it has received critical and popular acclaim throughout the U.S. and Europe. A rarely-produced American masterpiece widely considered to be the work that launched Eugene O'Neill's career, The Emperor Jones uses a mix of realism and expressionism to tell the story of Brutus Jones, an African American former Pullman porter with a checkered past.



Greg Allen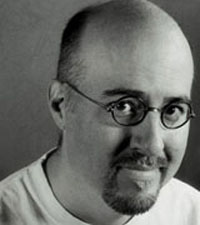 Strange Interlude Known for creating outlandish original productions and adaptations for over twenty years, Chicago's The Neo-Futurists will use its unique blend of non-illusory, interactive performance to explore O'Neill's longest and most preposterous play, Strange Interlude, winner of the 1928 Pulitzer Prize. Utilizing every word of the 350 page, nine act play, The Neo-Futurists will explore the humor and pathos of this outrageous story of Nina Leeds and her three lovers. Greg Allen, Neo-Futurists Founding Director and creator of The Last Two Minutes of the Complete Works of Henrik Ibsen and the long-running Too Much Light Makes The Baby Go Blind (30 Plays in 60 Minutes), will direct.

The Hairy Ape Directed by Sean Graney Chicago's The Hypocrites bring their unique take on The Hairy Ape, which was first produced in 1922. The Hairy Ape balances surrealism, tragedy and comedy in this tale of the ultimate search for identity and belonging-trapped in a present that is neither as romantic as the past nor as promising as the future. Produced just two years after O'Neill's first appearance on Broadway, The Hairy Ape is a departure into expressionism from the playwright's body of work and yet one that has become one of his most vital, reflecting a pivotal period in America's rising industrial society. Sean Graney, founder and Artistic Director of The Hypocrites, directs this play called "so vital and interesting and teeming with life."

On June 29 the Eugene O'Neill Theater Center's 2008 National Music Theater Conference and Playwrights Conference rings up the curtain. in Waterford, CT.

Tony Award winner John Lloyd Young, Stephen Bogardus, Johanna Day, Pamela Myers, Maria Dizzia and Michael Shannon have been cast in the new works selected for presentation.

The eight plays to be developed at the 2008 National Playwrights Conference will find the selected playwrights spending the month of July developing their work with professional creative and support staff, including directors, dramaturges, actors and designers. The works were chosen from the more than 700 scripts sent to the O'Neill through its Open Submissions program, which uses scores of readers to choose works without authorship attribution.

This summer's lineup includes a continuation of the partnership begun last year with the Goodman Theatre. This year's collaboration will be Regina Taylor's Magnolia, an adaptation of Anton Chekhov's The Cherry Orchard. It also includes a project by Irish writer Ursula Rani Sarma, who developed her play The Exchange at the O'Neill in 2005.

Susan Smith Blackburn Prize winner Lisa Loomer and 2008 Tony and Pulitzer Prize winner Tracy Letts (August: Osage County) will be Artists in Residence during the Conference.

Passing Strange director Annie Dorsen and the Transport Group's Jack Cummings III are among the directors for the Eugene O'Neill Theater Center's 2008 National Music Theater Conference and Playwrights Conference.

The 11 directors for the 2008 conference include O'Neill artistic director Wendy C. Goldberg, Red Bull Theater artistic director Jesse Berger, Prospect Theater Company producing artistic director Cara Reichel, Lortel Award winner Joe Calarco, Obie winning Drama Dept. member Lisa Peterson, former Soho Rep artistic director Daniel Aukin, adobe theater company artistic director Jeremy Dobrish, Asolo Rep associate director Greg Leaming and Jackson Gay.

The O'Neill's 2008 National Playwrights Conference musical selections are:



John Lloyd Young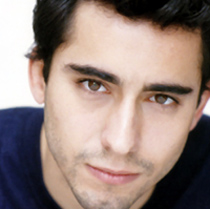 Myth with book, music and lyrics by John Mercurio, Directed by Jeremy Dobrish. The cast includes John Lloyd Young, Pamela Myers, William Parry, Brandon Espinoza, Dylan Collins, Dane DeHaan, Marva Hicks, Deborah Lew, Maureen Silliman, Paul Oakley Stovall and Wes Taylor.

In Transitby Kristen Anderson-Lopez, James-Allen Ford, Russell M. Kaplan and Sara Wordsworth. Directed by Joe Calarco. The musical will feature Ryan Thomas Dunn, Hannah Laird, Adam Matta, Adam Overett, Ann Sanders, Graham Stevens and Denise Summerford.

Max Understood with book by Nancy Carlin, lyrics by Nancy Carlin and Michael Rasbury and music by Michael Rasbury. Directed by Jack Cummings III. The cast includes Matthew Gumley, Jonathan Hammond, Hannah Laird, Lauren Marcus, Kerry O'Malley, Ben Roseberry and Paul Oakley Stovall

Iron Curtain with the book by Susan DiLallo, lyrics by Peter Mills and music by Stephen Weiner. Cara Reichel directs the cast which includes; Stephen Bogardus, Jessica Snow Wilson, David Abeles, Alison Briner, Monique French, David Gregory, Daniel C. Levine, Anne Torsiglieri, Dan Sharkey, Robby Sharpe, Lucy Sorensen and Gordon Stanley.

Plays at the conference includes:

The Near East by Alex Lewin. Directed by Lisa Peterson. The cast features Scott Drummond, Daoud Heidami, Marjan Neshat, Joseph Parks, Jon Norman Schneider, Matt Seidman and Karim Sioud.

Box Americana: a dream of WalMart by Jason Grote. Directed by Jackson Gay. Starring Quincy Tyler Bernstine, Ross Bickell, Matteo Eckerle, Don Guillory, Angela Lewis, David Ross and Makela Spielman.

Smudge by Rachel Axler, directed by Daniel Aukin will feature Maria Dizzia, Mike Doyle, and Jonathan Walker.

Playwright Regina Taylor will direct her drama Magnolia that will include Tyla Abercrumbie, Tory Davis, Ted Deasy, Harriett D. Foy, Mattie Hawkinson, Stephen Henderson, Brandon Miller, Caitlin O'Connell, Tim Rhoze, David Ross, Stephen Schnetzer and Makela Spielman.

Thunder Above, Deeps Below by A. Rey Pamatmat. Directed by Jesse Berger. The cast features Rey Lucas, Curtis McClaren, Stephen Conrad Moore, Jon Norman Schneider, Maureen Sebastian and Heather Alicia Simms.

Mistakes Were Made by Tony Award winner Craig Wright helmed by O'Neill artistic director Wendy C. Goldberg. The cast features Maggie Lacey and Michael Shannon.

The Legend of Minnie Willet by Ann Marie Healy. The cast directed by Annie Dorsen is comprised of Mary Bacon, Ross Bickell, Charlotte Booker, Johanna Day, Kevin Geer, John Jellison, Ryan King and Laura Leigh.

Without You by Ursula Rani Sarma features Jeremy Bobb, Maggie Lacey, Annie Parisse and Paul Sparks.

The Eugene O'Neill Theater Center was founded in 1964 and is based in Waterford, CT. Programs at the Center include the Puppetry Conference, Playwrights Conference, Critics Institute, Music Theater Conference and the National Theater Institute. The Monte Cristo Cottage, O'Neill's childhood home, is also owned and operated by the group.

The primary purpose is to provide a nurturing and challenging environment in which both emerging and established writers and composers are able to refine and clarify their vision of a work during its formative stages.

Because the O'Neill Theater Center is solely a developmental theater, their work takes place in a risk-free environment that allows the creators to explore their ideas freely, experiment with forms, and discuss their work with other theater professionals.

The conference includes several artists who endeavor to create fresh and bold work of all music theater genres. Past conferences have included works by diverse creators such as Maury Yeston, Joe Masteroff, Edward Thomas, tan Dun, Jeannine Tesori, Kirsten Childs, Andrew Lippa, Ed Dixon, Jeff Whitty, Jeff Marx and Robert Lopez, to name only a few.

The center provides the artistic and financial resources needed to fully explore the material with a staff of directors and music directors, and an equity company of exceptional performers. Several script-in-hand public readings of each work are presented, with rehearsals and re-writing time available between readings.

Since 1978 more than one hundred works have been developed. Many of the creators have gone on to win prestigious awards, and their works and subsequent works have received acclaimed recognition in opera houses, Broadway, off-Broadway and New York and regional theaters worldwide.

The 2008 National Music Theater Conference runs June 29-July 18 in Waterford, CT.



BERNSTEIN'S CANDIDE IN CONCERT

Jason Alexanderstars as Pangloss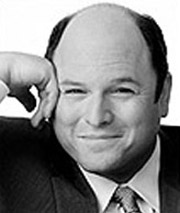 Stephen Lord, conductor. Starring Jason Alexander, Denyce Graves, Wolf Trap Opera Company, National Symphony Orchestra and The City Choir of Washington.

Voltaire's Candide (or Optimism) is a sprawling and bewildering satire that we mere mortals are hard pressed to comprehend. But it is a measure of Leonard Bernstein's genius that when we take Candide's musical journey, we feel simultaneously the naïveté of the optimistic young man and the jaded cynical world around him. Truly touching moments (Candide's It Must Be So) mix with broad comedy (the Old Lady's I Am Easily Assimilated) and unflinching parody (What a Day for an Auto-da-fè! ), until it all washes away in the glorious Make Our Garden Grow finale.

Pangloss – Jason Alexander; Old Lady – Denyce Graves; Candide – Dominic Armstrong; Cunegonde – Anne-Carolyn Bird; Maximilian – James Kee; Paquette – Leena Chopra; Governor – Rodell Rosel; Captain – Diego Torre; Vanderdendur – Beau Gibson.

Directed by James Robinson. Assistant Conductor is Evan Rogister. Principal Coach Grant Loehnig. Production Stage Manager Laura Lee Everett.

An hour before show time a Pre-Performance Preview takes place on the Old Farmhouse Lawn with lectures and demonstrations that offer insight and interpretation of the evening's performance.

July 6 at the at the Filene Center in Vienna, Virginia.

THE ACCOMPLICES by former New York Times political reporter Bernard Weinraub. Deborah LaVine directs the West Coast premiere of the New York Drama Desk-nominated play that is based on the true story of Jewish activist Hillel Kook aka Peter Bergson.

In 1940, Hillel Kook arrived in the U.S. fresh from the underground resistance in Palestine. Changing his name to Peter Bergson, he sought aid for the rescue of European Jews from the Nazis. Shocked to find himself blocked by both the Roosevelt administration and the Jewish establishment, Bergson spearheaded an extraordinary campaign of public rallies, hard-hitting newspaper advertisements and lobbying in Congress that forced America to confront the Holocaust.

Figuring prominently in the play are such historical figures as FDR; U.S. Assistant Secretary of State Breckinridge Long, who had jurisdiction over immigration and refugee problems during World War II; and American Jewish leader Rabbi Stephen Wise who found himself torn between nationalism and cultural/religious identity.

The result is a blistering account of Bergson's fight to save millions - and of the conspiracy of silence and inaction that continues to haunt us to this day.

The cast of The Accomplices includes Steven Schub as Peter Bergson; William Dennis Hurley as fellow Zionist Samuel Merlin; James Harper as FDR; Brian Carpenter as Breckinridge Long; Gregory G. Giles as FDR advisor Sam Rosenman; Dennis Gersten as playwright and screenwriter Ben Hecht; and Peter Henry Schroeder as Rabbi Wise. Also in the cast are Cheryl Dooley, Kirsten Kollender, Stephen Marshall and Donne McRae.

Set Design for The Accomplices is by Travis Gale Lewis; Lighting Design is by Ken Booth; Costume Design is by Shon LeBlanc; Sound Design by David B. Marling; Props are by Erin Treanor; Dialect Coach is JB Blanc; Production Stage Manager is Jeremy A. Levin; Simon Levy and Deborah Lawlor produce.

Previews begin July 3 with the official opening on July 12. Performances through July 24 at The Fountain Theatre in Hollywood, CA.

PERFECT HARMONY

(left to right): The Acafellas: Vayu O'Donnell, Ben Huber, Clayton Apgar, Scott Janes and Sean Dugan. Photo by Carol Rosegg.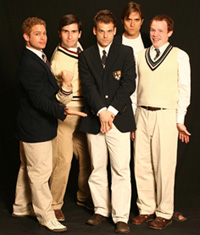 conceived and directed by Andrew Grosso; written by Grosso and The Essentials.

A comedy about the struggle for truth, love and high school a cappella championship glory. Perennial powerhouse, The Acafellas, and their female classmates, The Ladies in Red, bare their dreams, hopes, and struggle to blend, as they battle to win Acapalooza and discover the true meaning of harmony.

The collaborating writers of The Essentials for Perfect Harmony include: David Barlow, Jeffrey Binder, Drew Cortese, Meg DeFoe, Autumn Dornfeld, Cameron Folmar, Santino Fontana, Jordan Gelber, Scott Janes, Nicole Lowrance, Vayu O'Donnell, Thomas Piper, Maria Elena Ramirez, Jeanine Serralles, Marina Squerciati, Noah Weisberg, Margo White, Blake Whyte, and Marshall York.

The show was developed in collaboration with the current and previous casts, during a series of loose improvisational interview-based workshops. In 2005, the group was given generous support from NYU Graduate Acting's Studio Tisch Free Summer Theater Program to finish developing the play, and in 2006, Perfect Harmony premiered at the New York International Fringe Festival and was extended as part of the Fringe Encore Series.

The ten member cast will be (alphabetically): Dana Acheson (Melody McDaniels), Clayton Apgar (Jasper Mergh), Sean Dugan (Simon Depardieu/Goran Dhiardeaubovic), Ben Huber (Phillip Fellows V), Scott Janes (JB Smooter), Vayu O'Donnell (Lassiter A. Jayson III), Amy Rutberg (Meghan Beans), Kathy Searle (Michaela Dhiardeaubovic/Kiki Tune), Margie Stokley (Valerie Smooter), and Nisi Sturgis (Kerri Taylor/Toby McClintoch).

The sets will be designed by Eliza Brown, the costumes by Becky Lasky, the lighting by Brian M. Jones Ray Bailey will serve as music director and the production stage manager will be Carlos Maisonet.

Performances July 6 through 24 at the Clurman Theatre in NYC.

SPRING'S AWAKENING an exciting new adaptation by the Los Angeles Theatre Ensemble of Frank Wedekind's masterpiece.

Written in 1891, Spring's Awakening follows the lives of three teenagers, Melchior, Moritz and Wendla, as they navigate their entry into sexual awareness. First performed in Germany in 1906, Wedekind's controversial play closed after one night in New York in 1917 amid charges of obscenity and public outrage. For the better part of the twentieth century Wedekind's intense body of work was largely unpublished and rarely performed. Yet the play's subject matter - teenage desire, suicide, abortion, and homosexuality - is as explosive and important today as it was a century ago.

The Los Angeles Theatre Ensemble's new translation utilizes subtle but present contemporary dialogue, resulting in a clear enunciation of Wedekind's themes for modern audiences and aptly capturing his delicate mix of comedy and tragedy. The original adaptation was created from a literal translation of the German language text and crafted in rehearsals by the actors under the guidance of lead writer Evan Drane, who also directs its premiere at The Powerhouse.

"With the Tony Award-winning musical version coming to Los Angeles in the fall, we wanted to offer L.A. audiences the chance to experience the original, groundbreaking script in all its urgency," commented Drane.

Featured in the L.A. Theatre Ensemble production are Luke Baily as Melchior; Nick McDow as Moritz; Eleanor Van Hest as Wendla; Jen Bailey as Ilse; Matthew Schueller as Ernst; Olivia Choate as Frau Gabor; Morgan Early as Frau Bergmann; David Hassett, as Hans; Danika Sudik as Thea; and Catherine Talton as Martha. Also in the cast are Kyle Cadman and Issac Wade.

Spring's Awakening runs Thursdays, Fridays and Saturdays July 3 through July 26, The Powerhouse Theatre is located Santa Monica, CA.

CROSSING THE SEA A one-woman opera by Deirdre Gribbin, From the producers of Brian Friel's Performances, comes a new one-woman opera, with two dancers, composed by one of the UK's leading young classical contemporary composers, Deirdre Gribbin. This is Wilton's first new commission. This modern multi-media production by Lou Stein uses new translations of Chinese Tang poetry to tell the story of a passionate woman who loses her lover to war, and her desire to make contact with him again. Director Lou Stein. With Mezzo-soprano Alison Wells. The Smith Quartet. Dancers Amy Bell/Valentina Golfieri. Filmmakers; Hazuan Hashim and Phil Maxwell. Crossing the Sea is a part of China Now the UK's largest ever festival of Chinese culture. July 3-5 at Wilton's Music Hall in London.




WHO'S WHERE


JUDY GARLAND IN CONCERT In its World premiere, Judy Garland In Concert, brings together the legendary Judy Garland and the symphonic sound of the Boston Pops through historic footage and modern technology.

Following on the heels of Elvis Presley and Frank Sinatra, the legendary voice of Judy and the symphonic sound of the Boston Pops conducted by Doug Katsaros, combine in this remarkable concert event to present her dynamic life in song.

Breakthrough technology allows a seamless blend of historic visual footage and film with her own vocals, accompanied by the orchestra playing classic arrangements of her iconic songs. Share in the timeless classic that is Judy Garland. June 29 Symphony Hall in Boston.

BRUCE SPRINGSTEEN has a two night stand Friday and Saturday at the Ullevi Stadium in Goteborg, Sweden.

STEVE WINWOOD in the spotlight Wednesday, July 2, at the United Center in Chicago. On Thursday the show is at the Verizon Wireless Music Center in Noblesville, IN. On Saturday he appears at Summerfest at the Marcus Amphitheater in Milwaukee.

THE POLICE are in Spain this week. On Wednesday they perform at the Estadio Ciudad de Valencia in Valencia. On Friday the show moves to the Kobetamendi in Bilbao. Friday finds them appearing at Rock In The Rio Madrid in Madrid.

GEORGE MICHAEL on stage Wednesday, June 25, at The Forum in Inglewood, CA. On Friday he is at the Honda Center in Anaheim, CA.

COLDPLAY at Madison Square Garden in NYC on Monday, June 23.

BON JOVI continue their UK tour with a stop Tuesday at the Ricoh Arena in Coventry. On Wednesday the show is at Ashton Gate Stadium in Bristol and on Friday they open a two night stand at Twickenham Rugby Ground in Twickenham.

SERGIO MENDES the Brazilian superstar will heat up the stage with his Grammy Award-winning fusion of jazz, funk, and pop. July 1, Wolf Trap in Vienna,VA.


FINAL OVATION


DODY GOODMAN

Dody Goodman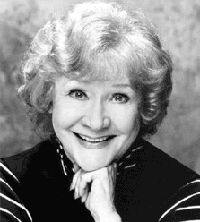 died Sunday, June 22, at the Actors Fund Home in Englewood, N. J. She was 93. ( See Broadway To Vegas column of February 9, 2003 )

Dolores Goodman, was born in Columbus on Oct. 28, 1914. She came to New York and danced in the ballet company of Radio City Music Halll and on Broadway.

She came to fame as a foil to Jack Paar and later as Martha Shumway, the mother of the title character on Mary Hartman, Mary Hartman.

Goodman she appeared in several roles in the off-Broadway musical farce Nunsense. She underwent a by-pass operation in 2001 and last performed in 2003.

She left no immediate survivors.

Next Column: July 6, 2008
Copyright: June 29, 2008. All Rights Reserved. Reviews, Interviews, Commentary, Photographs or Graphics from any Broadway To Vegas (TM) columns may not be published, broadcast, rewritten, utilized as leads, or used in any manner without permission, compensation and/or credit.
Link to Main Page
---
Laura Deni


CLICK HERE FOR COMMENT SECTION