! >
Broadway To Vegas
  
 SHOW REVIEWS CELEBRITY INTERVIEWS GOSSIP NEWS

| | |
| --- | --- |
| | |
APRIL IS JAZZ APPRECIATION MONTH - - THE PEARL CARPET OF BARODA - - KISS AND MAKE-UP - - THE BLUE NOTE RECORDS 70th ANNIVERSARY TOUR - - GARTH DRABINSKY AND MYRON GOTTLIEB GUILTY OF FRAUD AND FORGERY - - EXIT THE KING A HIT WITH BOTH CRITICS AND CUSTOMERS - - THE SCORE TO ALFRED HITCHCOCK'S PSYCHO FAILS TO SELL - - LAS VEGAS FOLIES BERGERE KICKS UP THE FINAL CAN-CAN - - DONATE . . . Scroll Down


Copyright: March 29, 2009
By: Laura Deni

CLICK HERE FOR COMMENT SECTION
APRIL IS JAZZ APPRECIATION MONTH


Jazz is the only original American musical form - an art form that includes; Blues, Dixieland, Swing and Big Band.

The Smithsonian National Museum of American History launched Jazz Appreciation Month - JAM - in 2001 as an annual event that pays tribute to jazz both as a historic and living American art form. It has since grown to include celebrations in all 50 states and 40 countries.

"Jazz is a truly American style of music that has played an important role in our heritage," said Brent D. Glass, museum director. "Through the Smithsonian's Jazz Appreciation Month activities, we will highlight jazz and its history and how the genre has an important function in global diplomacy."

The Smithsonian operates the world's most comprehensive set of jazz programs and the National Museum of American History is home to jazz collections that include 100,000 pages of Duke Ellington's unpublished music and such objects as Ella Fitzgerald's famous red dress, Dizzy Gillespie's angled trumpet, John Coltrane's A Love Supreme manuscript and Goodman's clarinet.

Throughout the month of April, the Smithsonian will present numerous events, including performances, films and displays in venues around Washington, D.C.

The 2009 Jazz Appreciation Month will highlight Jazz Music, Masters and Messages beginning at the April 2 JAM Launch in Carmichael Auditorium at the newly renovated National Museum of American History. Jazz artist Chuck Mangione will be highlighted in an artifacts Donation Ceremony and Onstage Discussion that pays homage to his illustrious career, artistry, community service, and dedication to jazz education.

Mangione's appearance comes in the wake of the heartbreaking loss of friends and band members Gerry Niewood and Coleman Mellett in the crash of flight 3407 in Buffalo, NY.

Soulful Washington, DC jazz composer/pianist Marcus Johnson will appear at the Launch at the request of inaugural JAM sponsor BMI Music to play a musical tribute to Mr. Mangione and join him in an onstage discussion.

To mark the centennial of Chicago jazz-musician Benny Goodman, "The King of Swing," the museum will offer a variety of public discussions, tools and music oriented programs to highlight the life, times and cultural diplomacy of Goodman and jazz artists who performed with him. Goodman is also featured on the 2009 JAM poster, which features the Al Hirschfield caricature of Benny Goodman. The museum has printed 250,000 posters for free distribution to schools, libraries, music and jazz educators, music merchants and manufacturers, radio stations, arts presenters, and U.S. embassies worldwide.

On Monday, April 20, The Navy Commodores, the United States Navy's jazz band, will perform Goodman's signature pieces as well as hits from the swing band era. In addition to honoring the legacy of Goodman, this concert salutes the men and women of the United States Armed Forces.

Visitors are invited to celebrate the centennial of Benny Goodman's birth and learn about other jazz musicians featured on stamps at the National Postal Museum. The festivities include jazz stories and sounds as well as the opportunity to write Victory Mail, a World War II innovation that "miniaturized" mail onto microfilm to lighten wartime cargo loads and boost morale.

A new display outside of the museum's Archives Center showcases archival materials documenting Claude "Fiddler" Williams and the Kansas City jazz scene. An American jazz violinist and guitarist, Williams was known for his swinging, bluesy style.

Duke Ellington (1899-1974) and Billy Strayhorn (1915-1967) Jazz Composers and their Signature Works are showcases in the Albert Small Documents Gallery. Two of the greatest jazz composers, the exhibition examines two of their most ubiquitous pieces, Caravan (1936) composed by Ellington and Juan Tizol and Take the 'A' Train (1941) composed by Strayhorn. The exhibition draws from the museum's large and internationally renowned Ellington collection.

Performances include;

Smithsonian Jazz Masterworks Ensemble revisits Miles Davis's Kind of Blue, one of the most influential albums in jazz history, in performances Saturday, April 4, and on Monday, April 6.



Julia Keefe, 19, won an outstanding vocal soloist award at the Lionel Hampton International Jazz Festival in 2007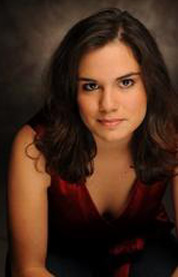 Thoroughly Modern: Mildred Bailey Songs takes place Saturday, April 11. Jazz singer Julia Keefe performs swing-era standards accompanied by eight musicians from Howard University.

The Smithsonian American Art Museum celebrates JAM with a special three-day concert series. The first features the Blues Alley Youth Orchestra, whose members range from 11 to 17 years old. The performance is on Wednesday, April 15. The second in SAAM's special concert series features Bemcha!, a high-energy Latin jazz ensemble that combines many different styles, including salsa, cha-cha, bossa, samba, mambo, rumba, tango and bolero on Thursday, April 16. SAAM brings its concert series to a close with a performance by the Thad Wilson Jazz Orchestra, a Washington, D.C., twelve piece big band on Friday, April 17.

John Eaton and Friends: A Salute to American Song and Jazz is the featured presentation Friday, April 17. Pianist, scholar and humorist John Eaton - along with jazz bass maestro Tommy Cecil and some of Washington's music experts - delves into the best of American's popular music in this performance. Rob Bamberger, host of WAMU's radio show Hot Jazz Saturday Night, moderates a conversation about the music of Fats Waller, Benny Goodman, Bix Beiderbecke and Louis Armstrong.



Danilo Pérez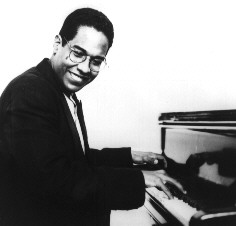 A Conversation and Performance with Danilo Pérez and his Trio is slated for Sunday, April 26. Panamanian pianist and composer Danilo Pérez is among the most influential and dynamic musicians of our time. In just over a decade, his distinctive blend of Pan-American jazz - covering the music of the Americas, folkloric and world music - has attracted critical acclaim and loyal audiences. The museum presents an on-stage interview with Pérez followed by a performance by his Trio, which is completed by bassist Ben Street and drummer Adam Cruz.

National Museum of American History curator Reuben Jackson on Monday, April 6, moderates a discussion on the connections between poetry and jazz with Michael Harper and A.B. Spellman. Harper, professor of English at Brown University, is author of Dear John, Dear Coltrane, which was nominated for the National Book Award. Spellman is a jazz scholar and former deputy director of the National Endowment for the Arts.

Meet Our Museum is a series of 30-minute informal talks that allow visitors to interact with National Museum of American History staff and historic objects and gain a behind-the-scenes perspective.

Anatomy of a Murder: An Ellington Classic Reconsidered takes place Thursday, April 2. Curator Reuben Jackson will discuss the relationship between the Ellington/Strayhorn classic 1959 soundtrack Anatomy of a Murder and the evolution of Hollywood scores.

Anatomy of a Murder is an American 1959 trial court drama film directed by Otto Preminger and written by Wendell Mayes based on the best-selling novel of the same name written by Michigan Supreme Court Justice John D. Voelker. The movie stars Jimmy Stewart, Eve Arden, Lee Remick, Ben Gazzara, Kathryn Grant, George C. Scott, Orson Bean and Arthur O'Connell.

Nominated for seven Oscars, this legal thriller is noteworthy for being one of the first films to extensively feature jazz in the musical score – the entire musical soundtrack was composed by Ellington and played by his orchestra. Several of the Ellington band's sidemen, notably Johnny Hodges, Paul Gonsalves, Harry Carney, Russell Procope, and William "cat" Anderson, are heard prominently throughout the film, and Ellington himself appears briefly as "Pie-Eye," the owner of a roadhouse where Paul Biegler (Stewart) and Laura Manion (Remick) have a confrontation.

The soundtrack, containing thirteen tracks, was released on May 20, 1969. A CD was released in April 28, 1995 and reissued by Sony in a deluxe edition in 1999. Duke Ellington won two Grammy Awards for this effort - Best Soundtrack Album and Background Score from Motion Picture or Television.

Museum events will also commemorate the impending release of the new Smithsonian Folkways Recordings' 110-track boxed set Jazz: The Smithsonian Anthology. The anthology and accompanying book with photographs covers the history of jazz from its birth to its current place in global music.

One of the reasons April was selected as JAM is because April is the birth month of a number of leading figures in jazz: Duke Ellington, Ella Fitzgerald, Bessie Smith, Johnny Dodds, Billie Holiday, Charles Mingus, Lionel Hampton, Gerry Mulligan, Shorty Rogers, Tito Puente, and Herbie Hancock.



Broadway To Vegas is supported through advertising and donations. Priority consideration is given to interview suggestions, news, press releases, etc from paid supporters. However, no paid supporters control, alter, edit, or in any way manipulate the content of this site. Your donation is appreciated. We accept PAYPAL. Thank you for your interest.


ART AND ABOUT


THE PEARL CARPET OF BARODA commissioned in India 150 years ago to decorate the tomb of the Prophet Muhammad in Medina has sold for nearly $5.5m at an auction staged by Sotheby's at the Ritz Carlton Hotel in Doha, Qatar.

The identity of the buyer has not been revealed as he wished to remain anonymous.

The rug was created using an estimated two million tiny, natural seed pearls, known as Basra, which were harvested from the waters of the Gulf.

It is decorated with hundreds of precious stones, including diamonds, sapphires, rubies and emeralds. It is believed that the Pearl Carpet of Baroda was commissioned by India's wealthy Maharaja of Baroda, Gaekwar Khande Rao, as a gift to cover the tomb of the Prophet Muhammad. in a way that resembled the tomb of Mughal Empress Mumtaz Mahal in the Taj Mahal.

Khande Rao Garkwar, who ruled over the princely state of Baroda from 1856 to 1870, had , near the end of his reign, developed a fascination with Islam. Thus, he ordered a carpet embroidered with pearls and precious stones which he intended to gift as canopy for the tomb of the Prophet in Medina. Khanderao Gaekwad died before the gift could be made, and his successors, not sharing his enthusiasm, kept the carpet in their possession. Four gold posts that were to hold up the canopy remained unfinished.



The design is composed of colored glass beads, richly encrusted and embellished with 40,000 gold set diamonds and hundreds of precious stones. The design reflects many of the details found in Safavid and Mughal carpet designs with dense fields of swirling flowering vines that here form a deconstructed series of three Mughal-style arches. Parts of the design reflect 18th-century India's fashionable millefleurs motif. Across the centre there are three large round 'rosettes' each made of table cut diamonds set in silvered gold. Further smaller diamond rosettes in the border, all of which are embellished with sapphires, rubies and emeralds set in gold.

Before the auction Mary Jo Otsea, Worldwide Director of Rugs and Carpets at Sotheby's said: "It is fitting that an historic object as magnificent and unique as the Pearl Carpet of Baroda is a major highlight of our inaugural series of auctions in Doha. The carpet has never appeared at auction before and the sale therefore represents an unparalleled opportunity to acquire an extraordinarily significant work of art. I am delighted that Middle Eastern collectors will be able to view this stunning work."

Exhibited in 1902-3 as a highlight of the great Delhi Exhibition displaying the wealth of the Maharajas, it was later moved to Monaco with Maharani Sita Devi – the 'most flamboyant Maharani' – who took the carpet along with her jewelry collection when she moved to the Mediterranean. For the first time in over 80 years the carpet was once again showcased in the 1985 landmark exhibition India at the Metropolitan Museum of Art in New York.

The carpet is testament to the splendor and opulence that surrounded the Maharaja and his court. Khanderao was legendary as much for his ostentation and eccentricity as for his religious eclecticism. He bought the large Brazilian diamond named the Star of the South. The prince was so taken with the Star of the South that he staged a massive celebration to welcome his new acquisition that included a parade of his elephants in their finest gilded arrays. The Star of India was sold at the Christie's Middle Eastern sale in Abu Dhabi last May where it was bought by 'an Asian collector' for more than $8 million.




SPREADING THE WORD


KISS AND MAKE-UP by Dr Farah Karim-Cooper who explores the Renaissance stage convention of the poisoned kiss and its relationship to the notion of erotic terror in Elizabethan and Jacobean tragedy.

O'BUT WILT THOU LEAVE ME SO UNSATISFIED?' by Dr Jane Kingsley-Smith who examines the way in which the frustration of desire in Romeo & Juliet heightens its erotic power, with consequences for the whole Western tradition of understanding love.

Part of the Talks and Lectures Series. Both discussions take place on Tuesday, March 31 at Shakespeare's Globe Theatre- Nancy W Knowles Lecture Theatre in London.


SWEET CHARITY


SYMPHONY SPACE'S 2009 GALA Celebrates Broadway's Leading Lights by honoring Lin-Manuel Miranda, Tony Award-winning composer, writer, and star of In the Heights; Brian Stokes Mitchell, Tony Award-winning star of Man of La Mancha, Kiss Me Kate, and Ragtime, and President of The Actors Fund of America; Donna Murphy, Tony Award-winning star of Lovemusik, Passion, Wonderful Town, and The King and I; and the Rodgers Family Foundation, a long-time generous supporter of many New York cultural institutions, including Symphony Space.

Stockard Channing and Symphony Space founder and artistic director Isaiah Sheffer will co-host the evening, with performances and presentations by Sheldon Harnick, Kelli O'Hara, and James Naughton.

Jane Pollock and Philip Berney serve as Gala Co-chairs.

Cocktails and Silent Auction will be followed by Dinner and Award presentations.

Proceeds from the Gala help underwrite Symphony Space's performing arts and educational programs. Monday, April 6 at The Edison Ballroom in NYC.



PLAYWRIGHT ANNA ZIEGLER

Anna Ziegler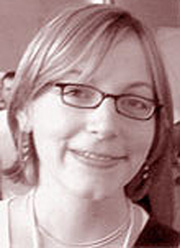 will presented with the 2008 STAGE International Script Competition prize on April 11 at The Fountain Theatre in Los Angeles. The prize, accompanied by a $10,000 check, will be bestowed during a short ceremony immediately prior to a performance of her winning play, Photograph 51. She will be presented the award by Nobel Laureate Alan Heeger (2000 Chemistry).

Photograph 51 is based on the true story of British biophysicist Rosalind Franklin, whose groundbreaking study led to the historic discovery of the structure of DNA. But did her male colleagues steal her data and claim credit for themselves? A moving and compelling drama about scientific intrigue and competition, Ziegler's play raises provocative questions about sexism, scientific collaboration and ethical behavior.

The third annual STAGE (Scientists, Technologists and Artists Generating Exploration) award for Best New Play about Science and Technology was chosen from nearly 150 entries by a panel of judges that included Pulitzer Prize and Tony Award winner David Auburn; Tony, Olivier, and Obie Award-winner John Guare; Nobel Laureate in physics and KBE Sir Anthony Leggett; Pulitzer Prize-winner playwright David Lindsay-Abaire; and Nobel Laureate in physics Dr. Douglas Osheroff.

Anna Ziegler is a published and produced playwright whose work has been developed by the Sundance Theatre Lab, the Old Vic New Voices program, Primary Stages, Geva Theatre Center, McCarter Theatre, New Georges (where she is an Affiliate Artist), the Hampstead Theatre in London, Birmingham Rep, and Company B at the Belvoir St. Theatre in Sydney, Australia, among others.

STAGE is a unique collaboration between the Professional Artists Lab (the Lab), a dynamic artistic laboratory, and the California NanoSystems Institute (CNSI), an esteemed science institute, both housed at the University of California, Santa Barbara.

Through May 3 Photograph 51 is receiving its West Coast premiere at The Fountain Theatre which is a multiple award-wining theater in Los Angeles whose projects have been seen in New York, Chicago, San Francisco, Seattle, Florida, New Jersey, Minneapolis and Edinburgh.


OTHER PEOPLE'S MONEY


THE SCORE TO ALFRED HITCHCOCK'S PSYCHO failed to meet its minimum price bid of $44,000 at a Bonhams' auction in London. The 20-page work was composed by Bernard Herrmann to accompany Hitchcock's 1960 bloodcurdling thriller.

The manuscript has composer notes relating to the slashing, shrieking violin sounds that play when a knife-wielding killer bursts in on actress Janet Leigh as she showers in the Bates Motel.

After withdrawing the score from the auction block Bonhams reported the score would be returned to Herrmann's third wife, Norma.

GARTH DRABINSKY AND MYRON GOTTLIEB GUILTY OF FRAUD AND FORGERY was the verdict delivered Wednesday, March 25, 2009 in a Canadian trial. In January 1999, the pair were indicted in a New York court on charges they had misappropriated millions from American investors. Drabinsky and Gottlieb and their company Livent - once the largest live theater company in North America - filed for bankruptcy protection.

In an 85-page written verdict Ontario Superior Court Justice Mary Lou Benotto stated that she was "satisfied beyond a reasonable doubt that Mr. Drabinsky, 59, and Mr. Gottlieb, 65, initiated the improper accounting system and knew of its continuation throughout the years 1994 to 1998."

( See Broadway To Vegas column of August 17,1998 ) "The actions of Mr. Drabinsky and Mr. Gottlieb satisfy all three of the ways a prohibited act can be conducted: they were deceitful, they perpetrated a falsehood and reasonable people would consider them dishonest," the verdict said.

In pronouncing him guilty, Judge Benotto acknowledged that "the creative success that you achieved due to your company was spectacular," but then concluded that the pair were guilty of "deliberate misrepresentation" and "widespread and long-standing" fraud, "systematically manipulated" the books of the Toronto-based company.

"The accounting system was fraudulent. You knew what was happening," she said directing her words to the two men seated who were seated at the front of the packed courtroom.

In the company's 1990s heyday, Kiss of the Spider Woman and other Livent productions were the toast of Broadway, winning more than a dozen Tony awards. Livent also backed the long-running Toronto production of Phantom of the Opera and were credited with turning Toronto the third most important theatrical town in the world - after New York and London.

Sentencing begins on April 8.

According to The Toronto Star "In contrast to the greedheads in the financial world who have crippled the global economy, Garth Howard Drabinsky was not in the game for personal enrichment. His preoccupation was raising money for his next audacious project, having yet to clear the debt amassed from previous ones. His life story more closely follows the plot of The Producers than Wall Street.


CURTAIN DOWN


FOLIES BERGERE which opened at the Tropicana Hotel in Las Vegas on Christmas Eve 1959, did their final Can-Can on Saturday, March 28, 2009. Former Folies showgirls were invited to attending the final performance and participate in a pre-show curtain call/photo shoot.



CAGNEY Book by Peter Colley. Music & Lyrics by Robert Creighton & Christopher McGovern. Additional songs by George M. Cohan. A brand new musical celebration! A tour-de-force production! A tribute to a legend of film and stage! From the mean streets of New York came Jimmy Cagney, an accomplished "hoofer" and the cinema's quintessential tough guy. this is an intimate portrait of the man, his art and his politics, his love of family and his enormous generosity. Full of fabulous music and astonishing dance, come celebrate Cagney, America's favorite gangster and beloved Yankee Doodle Dandy

Starring Robert Creighton as James Cagney. The production also features cast also features Darrin Baker as Jack Warner, plus Joel Newsome, Brian Ogilvie, Tina Stafford and Ellen Zolezzi.

The creative team includes Mark Pirolo (scenic design), Jim Fulton (lighting design), Erin Amico (costume design) and Matt Kelly (sound design).

Cagney! is the recipient of an Edgerton Foundation New American Play Award. This world premiere has performances through May 3, 2009 at Florida Stage in Manalapan, FL.

EXIT THE KING by Eugene Ionesco, translated by Neil Armfield and Geoffrey Rush. Directed by Neil Armfield, the production stars Geoffrey Rush, Susan Sarandon, Lauren Ambrose, Andrea Martin, William Sadler and Brian Hutchison.

Officially opened on Thursday, March 26, receiving unanimous raves from both critics and customers.

A hilarious and poignant comedy about a megalomaniacal ruler, King Berenger (Rush) whose incompetence has left his country in near ruin. Despite the efforts of Queen Marguerite (Sarandon) and the other members of the court to convince the King he has only 90 minutes left to live, he refuses to relinquish any control.

The design team includes Dale Ferguson (Set & Costume), Damien Cooper (Lighting), Russell Goldsmith (Sound). John Rodgers is the Composer.

Performances at the Barrymore Theatre, NYC.

DOLLYWOOD'S FESTIVAL OF NATIONS offers five weeks of cultural events by performers from around the world. Le Grand Cirque presents Imaginé with a cast of premier international acrobats, aerialists, jugglers, clowns and high wire artists amaze audiences with their athletic ability, lavish costumes, dynamic lighting, mesmerizing music and breathtaking feats.

The Czech Pilsen Brass Band showcases a talented youth ensemble from the Czech Republic. The rich musical traditions of the group's homeland are evident in their performance which also bridges the gap to modern day. Jennifer Roland hails from Cape Breton, Nova Scotia, Canada, and entertains audiences with energetic fiddle playing. Keona instrumental trio creates a unique, harmonic sound on a different drum—the hang drum. Keona introduces audiences to this new instrument, created in Switzerland in 2000.

Atahualpa with a rhythmic blend representing different areas of the Andes, Atahualpa bridges the gap between Dollywood and Ecuador.

Calpulli Danza Mexicana is a group of sixteen vibrant dancers and musicians who return with a new and expanded show showcasing the most highly recognized sounds and images of the region.

Folk art group Dainava takes its name from a Southern Lithuanian area which means The Land of Songs. Dainava's unique sound incorporates such instruments as the skuduciai, kankles and skrabalai as well as the accordion, clarinet. Royal Stiltwalkers of Merchtem take entertainment to new heights, high atop stilts. Lively musicians and flag bearers hail their arrival as the clog dancers create a rhythmic beat for the daring performers who stand on stilts, some as tall as 12 feet. The Zambian Vocal Group hails from different African tribes to form a collective sound, underscoring the message that music unites us all. The group's a capella performance includes traditional hymns and original songs.

Dollywood in Pigeon Forge, TN opens on March 28.

BELLES a play in two acts and forty-five phone calls by Mark Dunn who is currently playwright-in-residence with the New Jersey Repertory Company and the Community Theatre League in Williamsport, Pennsylvania. Directed by Marisa Viola.

The Walker sisters, born and raised in Memphis, now live in six different US cities and communicate solely by phone. The eldest, Peggy, who remained with Mama in Tennessee, calls her siblings when their mother is hospitalized – nothing serious, she just ate some bad tuna – but the phone calls lead to often comedic and sometimes brutal confrontations about the past and the present.

The Walker sisters are played by Laura Faith as Paige, Ashton Heyl as Aneece, Rebecca Lovett as Peggy, Kristi McCarson as Roseanne, Christina Shipp as Sherry, and Kelly Strandemo as Audrey.

Scenic design is by Jonathan W. Collins, costume design is by Emily DeAngelis, lighting design is by Jessica Greenberg and sound design is by Chris Rummel.

Presented by Heiress Productions through April 12 at the Lion Theatre, NYC.

Heiress Productions is a not-for-profit organization committed to raising cancer awareness and funds through entertaining and inspirational professional theatre productions. Proceeds from Belles will benefit Joe's House, a nonprofit organization providing a nation-wide online service that helps cancer patients and their families find lodging near treatment centers.

ANTEBELLUM a world premiere by Robert O'Hara. Directed by Chay Yew.

Featuring Woolly Mammoth Theatre company member Jessica Frances Dukes, with Carlton Byrd, Andrew Price, Jenna Sokolowski and Nick Vienna.

Part mystery, part Hollywood romance, Robert O'Hara's new play bridges time, space, religion and race to track a love affair that defies history's harshest cruelties. It's 1939. Hitler's death camps flourished and Great Britain and France have declared war on Germany. Meanwhile, in Atlanta, Gone with the Wind premieres amid star-studded decadence. Against the backdrops of a Southern plantation, a German concentration camp, Hollywood movies and Berlin cabarets, two stories mysteriously merge into one sweeping romance – and fate decides which souls survive and which must be sacrificed.

Performances through April 26, 2009 at Woolly Mammoth Theatre in Washington, DC.

DIDO, QUEEN OF CARTHAGE by Christopher Marlowe is the long awaited production which has been rewarded with rave reviews. Written when he was an undergraduate, the wit, the daring and the sheer poetry of Christopher Marlowe's first play were so new and exciting in English theatre that Hamlet was still talking about it seventeen years later.

Seeking refuge from a violent storm, Aeneas lands on the shores of Carthage where Queen Dido, moved by his retelling of the fall of Troy and bewitched by a malevolent Cupid, soon burns with love. Their ensuing passion, manipulated by the watching, warring gods, can only end in tragedy.

It is Aeneas' frown that ends my days.
If he forsake me not, I never die;
For in his looks I see eternity,
And he'll make me immortal with a kiss.

Directed by James Macdonald, the production stars: Anastasia Hille as Dido,Sian Brooke as her sister Anna, Obi Abili as Laubus the neighboring king with Jake Arditti, Mark Bonnar, Gary Carr, Alan David, Susan Engel, Freddie Hill, Stephen Kennedy, Kyle McPhail, Thomas Patten, Siobhan Redmond, Ryan Sampson, Ceallach Spellman, Theo Steveson.

Set Designer is Tobias Hoheisel; Costume Design by: Moritz Junge; Lighting Design by Adam Silverman; Music by Orlando Gough; Sound Design by: Christopher Shutt; Movement: by Steven Hoggett and Imogen Knight for Frantic Assembly.

The National Theatre in London through June 2.

THE OLD MAN AND THE SEA

Mateo Gomez stars as The Old Man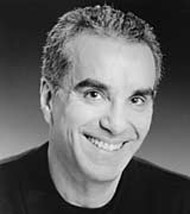 the world premiere adaptation of Ernest Hemingway's novel by Eric Ting and Craig Siebels, and directed by Ting.

Billed as a visually vibrant re-imagining of the popular novel, featuring original Cuban folk music. The production stars Mateo Gomez as The Old Man, Rey Lucas as The Boy and Leajato Robinson as Cienfuegos. "While the novel is meditative, thoughtful and ruminative, this production is going to be very theatrically dynamic," said Artistic Director Gordon Edelstein. "This is a story about the ancient struggle of man versus nature, and about the passing of knowledge from one generation to the next."

For 84 days Santiago's set sail every morning before sunrise. For 84 days he's fished under a scorching Gulf sun and has returned every evening with an empty boat. So, on the 85th morning, armed only with a young boy's faith, with only the spirit of the great DiMaggio for company, Santiago sails farther out than ever before in search of a truly big fish. Beyond the glow of Havana's lights, the catch is only the beginning of a journey that will test his spirit and his strength. "It is a very rare opportunity to take a beloved novel, which decades of readers have enjoyed, and bring it to dramatic life on the stage," Edelstein said.

Written in Cuba in 1951 and published in 1952, Hemingway's novella stands among his best works and helped the author to win the 1953 Pulitzer Prize and the 1954 Nobel Prize in Literature. Himself an avid fisherman, Hemingway's novella is based on two shorter works: Marlin off Cuba written for the 1935 book American Big Game Fishing, and On The Blue Water, an article he wrote for Esquire magazine in 1936. Cuba was Hemingway's most permanent home – he purchased the hilltop estate Finca Vigia, 10 miles outside Havana with royalties from For Whom the Bell Tolls.

The creative team is comprised of Craig Siebels (sets), Kaye M. Voyce (costumes), Michael Chybowski (lighting), John Gromada (sound), April Donahower (dramaturg), and Charles M. Turner III (stage manager).

Artistic Director Gordon Edelstein will discuss the creative process with directors, designers and playwrights. before the performance on Thursday, April 2. The Old Man and the Sea will run from April 1-26, 2009 on the Mainstage of the Long Wharf Theatre in New Haven, CT.

AMERICAN HWANGAP a new play by Lloyd Suh, directed by Trip Cullman.

Starring Angela Lin as Esther; Jodi Long as Mary; John Norman Schneider as Ralph; Keone Young as Min Suk and Ryun Yu as David.

This touching and surprisingly funny world premiere play is a quintessential homecoming story. On the momentous occasion of his sixtieth birthday, a Korean immigrant returns to the U.S. to reunite with the family he abandoned 15 years before. As the birthday celebration unfolds, his wife and their three grown kids must traverse their own broken past to allow for the promise of a future.

Lighting design by York Kennedy. Costume Design by Brandin Baron. Sound Design by Fitz Patton. Set Design by Erik Flatmo.

April 4 - May 3 at San Francisco's Magic Theatre.

ZING ZANG ZOOM the 139th Edition of Ringling Bros. and Barnum and Bailey The Greatest Show on Earth - Zing Zang Zoom is at Madison Square Garden in NYC. Opening night of March 26 was the 100th performance of Zing Zang Zoom since it opened January 7th in Tampa, FL.

Before opening illusionist Alex Ramon, known as the Magical Zingmaster, rode through Manhattan on Asia the elephant as a part of the Ringling Bros. Animal Walk. The Animal Walk is an annual event that draws thousands from the city and makes a large statement that - The Greatest Show on Earth is in town.

Alex has performed for millions of people in 14 countries around the world. He toured the globe for 2 1/2 years starring in Disney LIVE! Mickey's Magic Show as a principal Illusionist. By age 18 Alex had already received National Recognition for his talents include several awards presented in Las Vegas. Those include Excellence in Magic Awards - 2004 and 2005; Stage Magician of the Year award and the Lance Burton Award which is named after the longtime Vegas performer who currently holds court at the Monte Carlo Resort.

.Ramon was also named "San Francisco Bay Area's Best Stage Magician.

Zing Zang Zoom runs until April 13th at Madison Square Garden, NYC.




WHO'S WHERE


BILL FRISELL'S DISFARMER PROJECT: MUSICAL PORTRAITS FROM HEBER SPRINGS Grammy Award-winning guitarist Bill Frisell - along with violinist Jenny Scheinman, steel guitar player Greg Leisz, and bassist Viktor Krauss - performs his compositional suite inspired by the life and work of great American artist Mike Disfarmer (1884-1959), the reclusive figure who gained fame for his photographs of rural Arkansas life during the Depression and beyond.

Drawing in part on traditional Ozark fiddle music, Frisell's piece echoes the timeless, captivating qualities of Disfarmer's portraits through atmospheric soundscapes and traditional American musical forms from rock and country to jazz and blues. Adding to the concert's ambience will be some of Disfarmer's compelling images projected behind the stage. Thursday, April 2, at The Skirball Center in Los Angeles.

BLUE NOTE RECORDS 70th ANNIVERSARY TOUR makes a stop April 5 at The Terrace Theater at The Kennedy Center for the Performing Arts in Washington, CD. The lineup of players includes Bill Charlap on piano, Ravi Coltrane on tenor saxophone, Peter Bernstein on guitar, drummer Lewis Nash, Nicholas Payton on trumpet, bassist Peter Washington, and Steve Wilson on alto saxophone pianist Bill Charlap, trumpeter Nicholas Payton, saxophonists Ravi Coltrane and Steve Wilson performing well-known hits from this renowned label's vault.

ELTON JOHN AND BILLY JOEL on stage Monday, March 30, at the Honda Center in Anaheim, CA. On Wednesday they can be enjoyed at the Rushmore Arena in Rapid City, SD. Friday finds the talented duo at the University of Wyoming Arena in Laramie, WY. On Saturday they are in the spotlight at the World Arena in Colorado Springs, CO.

CHRIS BOTTI blowing his own horn Tuesday, March 31, at Teatro de la Ciudad in Mexico City. On Saturday he's in the spotlight at the Tropicana Casino in Atlantic City.

JOSE CARRERAS in the spotlight Friday, March 31, at the Center for Performing arts of Miami-Dade County in Miami, FL.

TOM JONES continues his Las Vegas gig at the MGM Grand in Las Vegas with the final show slated for Wednesday, April 1.

DEBBIE REYNOLDS appears at McCaw Hall in Seattle along with the Seattle Men's Chorus today, March 29, and then celebrates her birthday on April 1 - no fooling.

CHERISH THE LADIES the all-female Celtic group which blends music, vocals, and step dancing performs Tuesday, March 31 and Wednesday, April 1 at The Barns, Wolf Trap in Vienna, VA.

MICHAEL FEINSTEIN AND LINDA EDER in an evening of great duets. Friday, April 3, 2009 at the McCallum Theatre in Palm Desert, CA.

BIG BAD VOODOO DADDY on Friday, April 3, will get the Broadway Center for the Performing Arts in Tacoma, WA swinging. They'll do the same thing Saturday at the Kirkland Performance Center in Kirkland, WA.




FINAL OVATION


TERRENCE (Terry) LITTLE

The Carrickfords circa 1920's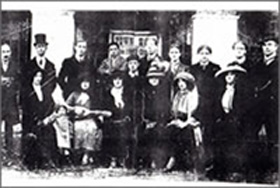 actor and production stage manager died in Las Vegas on Monday, March 24, 2009. He was 88.

Born into an Irish acting family, The Carrickfords, a popular repertory company who traveled the country circus-fashion, putting on plays and shows including at the Abbey Theatre in Dublin, which is also known as the National Theatre of Ireland. That establishment was founded by Lady Gregory, Edward Martyn and William Butler Yeats in 1899, with assistance from George Moore. The theatre first opened its doors to the public on December 27, 1904.

Loyal to the family business, Little started out as an actor in the 1940's and then made his Broadway debut as a production stage manager on November 20, 1944 for Light Up the Sky. He would continue as the production stage manager for; Miss Liberty, A Tree Grows in Brooklyn, Anniversary Waltz, Silk Stockings, The Most Happy Fella, Li'l Abner, Green Willow, Wildcat, Let It Ride, Here's Love, Folies Bergere, Half A Sixpence, Mame, Golden Rainbow, Maggie Flynn, The Fig Leaves Are Falling, Applause and the 1971-72 revival of On The Town.

He first came to Las Vegas while on tour with Li'l Abner in 1956. He moved his family to Las Vegas after On The Town and worked at The International Hotel as stage manager. After the International became The Las Vegas Hilton Hotel, Little served as Entertainment Director working with such headliners as Elvis, Liberace, Ann Margaret and Bill Cosby. He retired in 1992.

He was a member of IATSE local #720, Actors Equity and SAG. He is survived by his wife and five children.

His funeral was held in Las Vegas on Friday, March 27, 2009.

W. JAY KINGWELL for many years a general manager on Broadway shows, died March 22 at a Cambridge, MA rehabilitation hospital from complications of a chronic condition. He was 68

He was born on September 5, 1940, at the Martha's Vineyard Hospital. He attended Yale University, where he studied Russian and theater. In 1963, he was the first undergraduate in 36 years to direct a play at the Yale Drama Festival.

He married his first wife, Andrea M. Wilson, in 1963. Their son, Scott R. Kingwill, was born in 1964. In 1965 he toured with the Moi-seyev Dance Company of Moscow as stage manager. "It was a big deal," Susan R. Kingwill, whom he married in 1980, told The Enterprise, which is a Cape Cod newspaper. "It was the first time anything Red came over here." Mr. Kingwill moved to New York, where he became further involved in the theater. "He worked as a stagehand, until someone told him that he was too smart to be a stagehand and he should be a manager," said Ms. Kingwill.

He worked in the theater professionally for nearly 40 years. He was the general manager for more than 30 productions on Broadway, including Hello Dolly; The Best Little Whorehouse in Texas and Sugar Babies, which ran for more than 1,200 performances. Sugar Babies, a burlesque musical, starred Ann Miller and Mickey Rooney, in his Broadway debut. It was that show that gave Mr. Kingwill his proudest moment in the theater, said Ms. Kingwill. When the Iran hostages were released in 1980, President Ronald Reagan asked them what they wanted to do. They said they wanted to see Sugar Babies, and President and Mrs. Reagan took them all to the theater."

In addition to his wife and son, who lives in Kansas City, Mr. Kingwill leaves three stepchildren, Racine M. Romaguera, who lives in New Jersey, Pallas L. Romaguera, who lives in New Orleans, Louisiana, and Kiko Romaguera, who lives in Stone Ridge, New York; and three grandchildren. Additionally, he was survived by his younger brother, David Kingwill of Sebastopol, California; and a sister, Anne Morin of Bristol, Connecticut. A service was held Saturday in Woods Hole, MA.

Next Column: April 5, 2009
Copyright: March 29, 2009. All Rights Reserved. Reviews, Interviews, Commentary, Photographs or Graphics from any Broadway To Vegas (TM) columns may not be published, broadcast, rewritten, utilized as leads, or used in any manner without permission, compensation and/or credit.
Link to Main Page
---
Laura Deni


CLICK HERE FOR COMMENT SECTION