! >
Broadway To Vegas
  
  REVIEWS INTERVIEWS COMMENTARY NEWS

| | |
| --- | --- |
| | |
LONDON THEATRES GO INTO ADMINISTRATION: NO PARALLEL IN MODERN BRITISH HISTORY - - BROADWAY DARK UNTIL AT LEAST SEPTEMBER - - COVID-19 TATTERS FASHION INDUSTRY - - PEOPLE STAND IN LINE AS TRIBAL CASINOS REOPEN - - WILL RETURN TO RETRO DRIVE-INS BOOST THE MOVIE INDUSTRY? - - AUCKLAND THEATRE COMPANY REINVENTS THE SEAGULL FOR STREAMING - - THE RESILIENT PROJECT - - THE ROCK 'ROLL HALL OF FAME'S YOU TUBE CHANNEL - - DONATE . . . Scroll Down





Copyright: May 17, 2020
By: Laura Deni
CLICK HERE FOR COMMENT SECTION


LONDON THEATRES GO INTO ADMINISTRATION -NO PARALLEL IN MODERN BRITISH HISTORY


Regional theatres in Great Britain are the important springboard to being mounted on the West End and then - frequently - transferring to Broadway.

Broadway is shuttered and so are performance venues across the pond with theatres feeling the financial strain even more than America.

Due to the serious financial impact caused by the coronavirus Nuffield Southampton Theaters (NST) which has enjoyed success for over 50 years, has entered administration, which is the American equivalent of bankruptcy.

NST has locations on the University of Southampton's Highfield campus, as well as a new £32 million venue in Guildhall Square in the city center which boasts a 500-seat auditorium, a 133- seat studio, screening facilities, workshop spaces, café and bar.

The NST has become a major cultural force in the region and beyond. In 2015, NST was named "regional theater of the year" by the newspaper Stage.



Greg Palfrey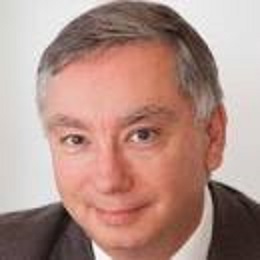 Greg Palfrey Head of Restructuring and Recovery Services at Smith & Williamson, who serves as joint administrator of the venue, said: "This is a sad day not only for Southampton, of which NST has been a venerable part of the city's cultural fabric for more than half a century, but for the country's theatreland in general. Our thoughts are with NST's 80 staff, the vast majority of whom are furloughed and are understandably anxious about their jobs and NST's future. We will do our best to sell the business and its assets, albeit in testing commercial conditions which have no parallel in modern British history.

"NST, in line with other performance venues, suddenly found itself with unprecedented pressure on cash flow in the wake of the Covid-19 outbreak – a flood of refund requests and little in the way of advanced bookings. The government's request on 17 March for the public not to attend theatres, to help prevent transmission, clearly impacted on their ability to trade. This bleak picture is reflected elsewhere – the sector reportedly experienced a 92 per cent drop in advanced ticket sales as pandemic measures kicked in and the fact that there are no known reopening dates.

"However, NST is a well-respected theatre company, with a range of assets, that could survive and thrive. A buyer would need to be patient because no-one yet knows when theatres will reopen or how social distancing measures would impact upon seating and stage and therefore revenues. However, for the right person or company, this presents a rare opportunity to acquire one of the leading and long-established theatre brands in southern England," continued Palfrey who is the Chairman of the International Nexia TRI Business Group, an established global network of Turnaround, Restructuring & insolvency specialists within Nexia member firms that are able to give advice to clients and support the offering of these Nexia firms around the world.

NST is led by Samuel Hodges. It is one of the national portfolio organizations of the Arts Council in England and a registered charity, which receives additional basic funding from the University of Southampton and the Southampton city council. Even so, that support wasn't enough to sustain the venue

Buyers are actively being sought.

A week after the NST went into administration a petition was launched to attempt to save the theatre. Within hours over 1,000 signatures had been obtained.

The Lighthouse in Poole which opened in April 1978, has a 669-seat theatre, a 1,500 seat concert hall, a 150-seat studio, a 105-seat cinema. According to Arts Council England it is the largest arts centre in the United Kingdom outside London.

Unless circumstances drastically change it won't be able to financially stay afloat more than two to four weeks, Should the theatre open at "social distancing" half capacity the lifespan jumps to six to eight weeks before failure takes center stage. As executives have pointed out social distancing doesn't work for theatres and the venues can't survive.

No matter the theatre production the operating costs are the same whether the venue is full or fifty percent capacity, which isn't a functional percentage.

Nimax Theatres Limited was founded in 2005 by theatrical producers Nica Burns and Max Weitzenhoffer. Together they own the Apollo, Duchess, Garrick, Lyric, Palace and Vaudeville theatres, six of the finest entertainment venues in the heart of London's West End.

"Nimax Theatres looks forward to welcoming audiences back into theatres as soon as performances can safely resume," states their corporate website. "To give our customers some clarity, we have been cancelling performances across the West End on a rolling basis, in line with the latest advice from the Government." Shows affected include: Everybody's Talking About Jamie at the Apollo. The Play That Goes Wrong at the Duchess, Harry Potter and the Cursed Chil at the Palace, Magic Goes Wrong at the Vaudeville and City of Angels at the Garrick.

"We are now extending those cancellations until Sunday, 28 June 2020. This does not mean theatres will reopen on 29 June; if further cancellations are necessary they will continue to be announced on a rolling basis. Different theatres and productions are likely to reopen at different times."



Cameron Mackintosh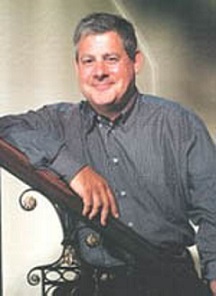 The organization has expressed fears that regional theatres won't be able to fully recover.

Major players such as Andrew Lloyd Webber and Cameron Mackintosh were quick to weigh in.

Mackintosh who owns of West End theatres and is responsible for its biggest shows – Hamilton, Les Misérables, the Phantom of the Opera among others – knows more about theatre than most people. He has stated that his shows are unlikely to open until "early next year". He emphasized that until social distancing ends, it's impossible to plan or even speculate about reopening. When the social distancing ban is lifted, it will take "four to five months" to start producing again. He also disclosed that he was in conversation with other producers, both with shows in the West End and on Broadway, who had similar feelings.

Mackintosh stressed that he wouldn't open any theatres while social distancing restrictions are still in place: "An audience going together and being spaced out would be a horrible experience. It's the experience that makes it so unique."

He was quick to add: "We want the audience to feel safe and we want the actors to feel safe."

West End shows unlikely to return before 2021, Mackintosh told the press.

Andrew Lloyd Webber wasted no time to push baack his new adaptation of Cinderella which was set for an August opening. has been pushed back.

The transfer of Sunday in the Park with George starring Jake Gyllenhaal has been postponed until next year, though no new dates have been announced yet. Fans will also have to wait until 2021 to see Whoopi Goldberg's return to Sister Act, which will now run in July and August 2021.

The Regent's Park Open Air Theatre, an award-winning theatre and a London landmark, has announced that its entire summer season will be moved to 2021, including a new musical version of 101 Dalmatians and revival of Rodgers and Hammerstein's Carousel.

Artistic Director, Timothy Sheader posted: "It is incredibly sad that we are unable to open our theatre this summer for the first time since 1961... Following the continued uncertainty as to when theatres will be able to re-open due to Covid-19, it has become necessary for us to postpone our entire 2020 season until the corresponding dates in 2021. We are a charity which receives no public subsidy and so our ambitious audience, always up for the thrilling, yet unpredictable, nature of open air theatre, is of paramount importance to us. Ticket sales in the summer months provide the vast majority of our income. Whilst we had built a successful and resilient theatre through creative programming and shrewd financial management, the loss of an entire season coupled with having to wait another whole year until we are able to welcome audiences again, means we need your support now more than ever."






E-Book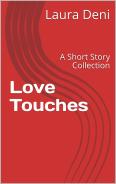 Soft back Book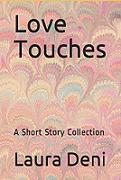 Broadway To Vegas is supported through advertising and donations. Priority consideration is given to interview suggestions, news, press releases, etc from paid supporters. However, no paid supporters control, alter, edit, or in any way manipulate the content of this site. Your donation is appreciated. We accept PAYPAL. Thank you for your interest.



E-Book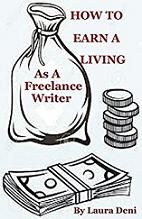 Soft back Book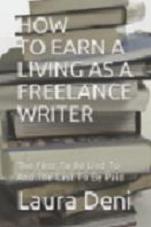 This is not your typical, totally boring textbook.

In the pages of How To Earn A Living As A Freelance Writer (the first to be lied to and the last to be paid) you'll find sex, celebrities, violence, threats, unethical editors, scummy managers and lawyers, treacherous press agents, sex discrimination; as well as a how-to for earning money by writing down words.





ART AND ABOUT


THE ROCK 'ROLL HALL OF FAME'S YOU TUBE CHANNEL

Bono
is celebrating the 2005 Inductees U2 with special Induction footage from the Rock & Roll Hall of Fame's vault. In honor of frontman Bono's birthday (May 10), explore the band's Hall of Fame appearances, speeches and performances throughout the years.

From inducting The Who in 1990 to jamming with Mick Jagger, Bruce Springsteen, Patti Smith during the show-stopping 2009 25th anniversary concerts, you can enjoy all these moments on the Rock Hall's YouTube channel.

Additionally, as part of their traveling exhibit, "Louder Than Words: Rock, Power & Politics," Bono sat down to discuss U2's "Bullet the Blue Sky" and how his own experiences influenced his song writing. Travel through Bono's memories from time spent in Ethiopia, Nicaragua, and other locations with the written interview on rockhall.com or watch it on the Rock Hall's YouTube channel.

You can also turn up the volume with a career-defining playlist for the band on the Rock Hall's Spotify channel, and read U2's Hall of Fame essay from the 2005 Induction Ceremony program at rockhall.com, never-before available.

Plus, check out new U2 educational materials now available on Rock Hall EDU, their free online learning platform. Help younger learners discover the letter "U" with a "Rock 'N Learn" worksheet, and discuss with older learners changing meanings of the world "shelter" with a featured video performance by U2, Mick Jagger and Fergie.

You can also snag a complete DVD set of The 25th Anniversary Rock & Roll Hall of Fame Concerts at the Rock Hall's online store. Dive into 5 hours of unforgettable rock & roll history, featuring 51 legendary performances and, of course, U2.






E-Book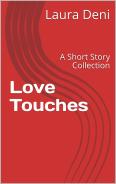 Soft back Book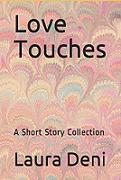 SWEET CHARITY


THE RESILIENT PROJECT unites emergency healthcare professionals from across the country with over 60 Broadway theatre artists to virtually perform Resilient, a song of inspiration and strength created by Dave Ogrin and Jay Berkow from their new musical Mata Hari. In the face of the COVID-19 Pandemic, the video World Premiered last Tuesday in honor of Florence Nightingale's Birthday, the conclusion of National Nurses Week, and in celebration of all our nation's healthcare workers and 2020 Year of the Nurse.
,br> The world premiere benefits The American College of Emergency Physicians (ACEP), Broadway Cares/Equity Fights AIDS' Covid-19 Emergency Assistance Fund, and The Emergency Nurses Association (ENA).

Ogrin and Berkow, along with Casting Director Stephen DeAngelis, recruited a star-studded company of Broadway performers, to sing amongst the featured actual doctors and nurses, including Charl Brown (Tony Award Nominee, Motown the Musical), Cady Huffman (Tony Award Winner, The Producers), Gregory Jbara (Blue Bloods, Tony Award Winner, Billy Elliot), Chad Kimball (Tony Award Nominee, Memphis, currently in Come From Away), Gavin Lee (Tony Award Nominee, SpongeBob SquarePants), Daphne Rubin-Vega (Tony Award Nominee, Rent), Lauren Ward (Tony Award Nominee, Matilda the Musical), Josh Young (Tony Award Nominee, Jesus Christ Superstar), and Karen Ziemba (Tony Award Winner, Contact).

The doctors and nurses in the cast include: Dr. JC Alejaldre, Covid-19/Hospital Administrator, New York City, NY; Lori Ann Bibat, RN, NY; Kate Christopher, APRN, Chicago, IL; Megan Curran, RN (NICU), Waukesha, WI; Dr. Louis Greenblatt, Smithtown, NY; Dr. Sara Gungor, Pediatric Resident, Long Island, NY: Janist Harris, Home Health Aide, Queens, NY; Anita L. Hett, MSN, RN, Lead Nurse, Santa Fe, NM; Mary Joyce-Cahill, APRN, Chicago IL; Catherine Lamoreux, RN, Santa Fe, NM; Patti Schultz, RN, Colorado Springs, CO; Dr. Charles Strulovitch, Palliative Care Team, Chicago, IL; Dr. Kevin Vesey, St. James, NY; Charlene Vesey, LPN, St. James, NY; Jessica Wilson RN, Charleston, WV.

Rounding out the Broadway performers are Richard Todd Adams, Terence Archie, Major Attaway, Brent Barrett, Patrick Connahan, Robert Creighton, Darius DeHaas, John Treacy Egan, Yvette Gonzalez-Nacer, Lana Gordon, Michael Gruber, Gregory Harrell, Lisa Howard, Adam Jacobs, Chilina Kennedy, Sean Allan Krill, Eryn LeCroy, Steffanie Leigh, Kara Lindsay, Kevin Massey, Isabelle McCalla, Shereen Pimentel, Nic Rouleau, Christina Sajous, Justin Matthew Sargent, Analise Scarpaci, Ayla Schwartz, James Snyder, Kimber Elayne Sprawl, DeAnne Stewart, Kristin Stokes, Emily Swallow, Salisha Thomas, Mariand Torres, Rema Webb, Samatha Williams.

STARS IN THE HOUSE HOST SETH RUDETSKY & JAMES WESLEY present Bernard Shaw's Candida starring Andréa Burns, Santino Fontana, Renée Elise Goldsberry, Andrew Keenan-Bolger, Jay O. Sanders, and Michael Benjamin Washington Narrated & Directed by David Staller on Wednesday May 20th at 2pm as Part of its Regular Daily Live-Streamed Show In Support of The Actors Fund.

The episode feature actors doing live readings and is Free.

One of Shaw's most popular of romantic comedies, Candida, Shaw's fifth play, sweeps us through one tumultuous day. An impassioned young poet has become a fixture in the home of the foreword thinking Reverend, and his brilliant wife, Candida. By the end of that day, the poet has forced a decision from Candida that will affect everyone's future in profound and unexpected ways, allowing Shaw to exhibit his dazzling insights and wicked wit. This play was Shaw's lighthearted response to Ibsen's groundbreaking A Doll's House.

Stars in the House, which kicked off on March 16th is a daily series that features stars of stage and screen singing and performing live (from home!) to promote support for The Fund's services for those most vulnerable to the effects of Coronavirus (COVID-19). Since the first show, Stars in the House has raised more than $297,000 to benefit The Actors Fund.

EUREKA DAY featuring the cast from last summer's sold-out run returns for a one-night only charity reading online on Friday, May 22.

Directed by Adrienne Campbell-Holt, the event features the five original Off-Broadway cast members - Tina Benko, Elizabeth Carter, KK Moggie, Thomas Jay Ryan, and Brian Wiles.

Projections and video are by Kate Ducey; sound design is by Amy Altadonna.

This reading, presented by special arrangement with Sonia Friedman Productions and Dramatists Play Service, will benefit Colt Coeur and No Kid Hungry. Ticketed with access starting at $5 and available at play-perview.com.

In Eureka Day, Carina has just enrolled her son at Eureka Day School in Berkeley, CA, where all decisions are made by consensus, diversity and inclusion are valued, and vaccinations are a matter of personal choice. As a freshman member of the private school's board of directors, she is thrown into the deep end when a mumps outbreak hits the school, forcing parents to choose between their own personal beliefs and what's best for the community.



COVID-19 TATTERS FASHION INDUSTRY


The Spring Fashion Collection, for big brands in American and European stores should have been on store racks selling weeks ago. Instead, they are sacked in piles on floors of closed Indian fashion factories,which have been shuttered since March because of COVID-19.

Many known labels have abandoned the 200 Indian factorizes, canceling orders or refusing to pay for existing orders.

Factory workers haven't been paid in six weeks and there is no unemployment insurance and little help from the Indian government.

When the factories do re-open it's been announced that only 30 percent of the employees will resume work.

Garments are almost a "perishable" product, for they are made against specific orders, dictated by prevailing fashion trends.

If you are a female there every chance you may be wearing a garment manufactured in one of Indian's factory plants. It might be of interest for you to know that some of the furloughed workers' children are in ketosis and many show noticeable weight loss.

According to Sanjeev Nandwani, Secretary General of the AEPC: Wage-earners below Rs 15,000 per month in businesses having less than 100 workers, under this new emergency package, the Government proposes to pay 24 percent of their monthly wages into their PF accounts for the next three months. Employees' Provident Fund Regulations will be amended to include Pandemic as the reason to allow nonrefundable advance of 75 percent of the amount or three months of wages, whichever is lower, from their account.

However, garment factories generally employ more than 100 workers.

As recently as 2019 India's ascent into the fashion industry was heralded as one of ten trends the fashion industry.

Forbes predicted "India's middle class is forecast to expand by 1.4 percent a year over the same period, outpacing China, Mexico, and Brazil. As a result, India is set to evolve from an increasingly important sourcing hub into one of the most attractive consumer markets outside the Western world."

"India's apparel market will be worth $59.3 billion in 2022, making it the sixth largest in the world, comparable to the United Kingdom's ($65 billion) and Germany's ($63.1 billion)," according to data from McKinsey's FashionScope. The aggregate income of the addressable population (individuals with more than $9,500 in annual income) is expected to triple between now and 2025. According to Sanjay Kapoor, founder of Genesis Luxury, an Indian luxury retail conglomerate, higher incomes are likely to create a whole new class of consumer: "We are moving on toward the 'gold collar' worker. It's a term that defines the well-paid, highly paid professionals, who are happy to look good, happy to feel good, and are expanding the consumption of today."

Then COVID-19 got the industry sick.

In Bangladesh garment workers are essential employees with 4 million workers, each earning about $100 a month, accounting for 80% of the country's exports. Last March they were sent home without pay.

The garment industry is faced with $3B in cancelled orders from American and European stores and find themselves stuck with $2B in fabric.

A long list of stores accused of reneging on payments include J.C. Penney, which filed for bankruptcy last Friday, Kohl's and the Gap.

On May 13, 2020 media reported that only 997 factories, out of 7,602 under the jurisdiction of the Industrial Police in six industrial zones across the country, except Dhaka Metropolitan area, had, as of May 12, 2020, paid April's wages. Wages of April remained unpaid in 1,710 factories that are members of Bangladesh Garment Manufacturers and Exporters Association, 1,062 member factories of Bangladesh Knitwear Manufacturers and Exporters Association, 368 factories of Bangladesh Textile Mills Association, 156 factories under Bangladesh Export Processing Zones Authority and 557 non-RMG factories.

Workers fear starvation.

Meanwhile, media report that at least 4,000 workers demonstrated inside the Medlar Apparels Ltd. factory in Ashulia, demanding arrears, annual earned leave allowance and Eid bonus. Workers said at least four of their colleagues received minor injuries when the police sprayed water with cannon and released 15 rounds of tear gas. "We were staging sit-in program inside the factory as the authority is yet to pay our salary for April, and yearly earning allowance of last year. They [factory authority] are also yet to fix the date for paying Eid bonus", a worker explained. "We are passing a difficult time amid this shutdown. Homeowners are not waiving rent. Even, we wanted to accept 60 per cent salary for April but factory owner yet to pay that," said another worker, "We will starve if we don't get paid."


CASINOS OPEN FOR BUSINESS - SOME SAY 65 OR OLDER? STAY HOME


SHANGHAI DISNEYLAND has reopened after 3 1/2 months of CoVID-19 shutdown.

Tickets sold out in minutes.

Masks are encouraged and social distancing is in place. Hand sanitizer dispensers are located throughout the grounds.

PEOPLE STAND IN LINE AS TRIBAL CASINOS REOPEN under strict guidelines. Over 200 people stood in line waiting for the doors to open so they could try their luck.

The Chilocco Casino is now open seven days a week from 2:00 p.m. until 2:00 a.m. The Red Rock, Perry, and Paradise Casino remain closed. Last Friday the Osage Casino in Ponca City opened at 10:00 a.m. This will be the only Osage casino to open so they can test their safety protocols adapted by the Tonkawa Casino from Wynn Resorts.

Guests get temperature checks and must wear face masks, which are provided by the casino. Upon entering the venue, security officers take noninvasive temperature checks using thermal cameras. Employees or guests with a temperature over 100 degrees will not be allowed into the property. They will be directed toward appropriate medical care. Tonkawa is also limiting its capacity to no more than 300 players at one time. All guests wishing to gamble will briefly lower masks. That way security officers can check for age and identification. "We are closely monitoring government policy changes, Centers for Disease Control [and Prevention] (CDC) guidelines, government mandates, and public health advancements, and will continue to make changes as necessary or appropriate to our protocols and procedures," the casino said in an online statement. "Our goal is to have strict safety measures that include: social distancing, masks, sanitizing of the facilities, and temperature scans at every entrance. We rely on the best available information and science regarding sanitation methods in consultation with professional infectious disease experts from the best academic institutions in the country," the Tonkawa casino added in the statement.

Casino guests must stand at least six feet apart from other groups of people. Restaurant tables and slot machines have been rearranged to ensure appropriate distancing and separation.

The number of chairs at table games was reduced with separation between tables.

Hand sanitizer dispensers were placed throughout the property.

Every employee is provided a mask and required to wear it while on the property. Some employees will also wear gloves.

Osage Casinos also recommend guests who are 65 and older do not enter the property. The casino will let in only 1,500 guests at a time.

WASHINGTON STATE'S NORTHERN QUEST RESORT & CASINO reopened its gaming floor to players earlier this week. Spokane Washington's premier destination for vegas-style casino gaming it's one of the first casinos to reopen in the United States after the devastating COVID-19 epidemic.

The limited casino hours are 10am to 2am daily.

Many machines have been shut off and table games are limiting the number of players at a given time, Social-distancing markers are at the bars. Hand sanitizer are at entrances.

ARIZONA CASINOS PARTIALLY REOPEN Harrah's Ak-Chin Hotel and Casino in Maricopa Fort McDowell Casino near Fountain Hills partially reopened on Friday, May 15, with a 50% capacity maximum.

Hundreds of people lined up for the opportunity to lose their money.

The three casinos the Gila River Indian Community runs in the southern part of the greater Phoenix metropolitan area resumed partial operations at midday.

The Ak-Chin Tribal Council had previously approved the reopening, with slot machines positioned to permit social distancing with limited seating at blackjack tables. Poker, keno and bingo games have not yet resumed.

On its website, Gila River Hotels & Casinos is encouraging visitors to "RECLAIM YOUR FUN" at the Lone Butte and Wild Horse Pass casinos near Chandler and the Vee Quiva in Laveen.

The Gila River site said casinos would have new non-smoking sections on slot machine floors that observe social distancing and hard plastic shields had been installed in key areas including the cashier cage and some dining venues. Hand sanitizing stations were being prepared at entrances and social distancing will be encouraged throughout with signs and marks on the floor.Visitors will be encouraged to wear masks. Fewer people will be allowed in the gaming areas at the same time.

Bucky's & Yavapai Casinos in Prescott Valley announced this week they will reopen June 1.

Talking Stick Resort and Casino and Casino Arizona near Scottsdale previously announced they would remain closed through May. They said the owner and operator, the Salt River Pima-Maricopa Indian Community, was fully compensating staff during the closure.

Arizona's Department of Gaming explained that it is each casino's decision to close or re-opened as decided by the individual sovereign tribal nations.

CASINOS IN MISSISSIPPI will be able to open May 21, according to the state's Gaming Commission and Governor Tate Reeves.. The Mississippi Gaming Commission issued safety guidelines that casinos will have to follow when they reopen.

Those include spacing out slot machines and table games to enforce social distancing. Some casinos and resorts will daily suspend gaming activity for a period to disinfect the machines and tables.

JUST AN IDLE MUSING For the last two months herds of people have been complaining about not have rent or house payment money. Scores of individuals have tolerated lines of up to 8 hours to obtain free food.

Suddenly, a lot of people have discretionary income permitting them to flock to casinos.


WILL RETURN TO RETRO DRIVE-INS BOOST THE MOVIE INDUSTRY?
Drive-Ins see a surge in popularity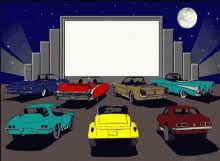 Once upon a time drive-in movie theaters dotted the American landscape. Some wanted to enjoy a movie without getting dressed up while others used it as a lovers' lane.

In the polio-ravaged 1950s, drive-ins boasted of being both entertaining and "flu and polio protected." Today, they are considered a Covid-19 free zone.

In the 1920s, "outdoor movies" became a popular summer entertainment.

After 1945 rising car ownership and suburban and rural population led to a boom in drive-in theaters, with hundreds being opened each year. By 1951, the number of drive-in movie theaters in the United States had increased from its 1947 total of 155 to 4,151. The drive-in's peak popularity came in the late 1950s and early 1960s, particularly in rural areas, with over 4,000 drive-ins spread across the United States in 1958. They were a cheaper alternative to in-door cinema theaters because not only did they save the gas of driving out to the city and then back home, but the cost of building and maintaining a drive-in theater was cheaper than that of an in-door theater, resulting in lower overall cost of attendance.

Unlike indoor cinema theaters, there was an air of informality which was appealing to people of all ages, but specifically to families. The drive-in's success was rooted in its reputation of being a family-friendly place. Parents were able to bring their children to the theater, often in pajamas, without having to worry about bothering other movie-goers, and were also able to spend time together without paying the expenses of babysitters, according to Technological History of Motion Pictures and Television. University of California Press.

Beginning in the late 1960s, drive-in attendance began to decline as the result of improvements and changes to home entertainment, from color television to cable TV, VCRs and video rental. Additionally, the 1970s energy crisis led to the widespread adoption of daylight saving time (which caused drive-in movies to start an hour later) and lower use of automobiles, making it increasingly difficult for drive-ins to remain profitable.

There are currently about 335 drive-ins still open in the United States. There are another 40 drive-ins set to open.

Vox Cinemas' newest experience - a drive-in cinema at the Mall of the Emirates in Dubai, UAE will open to the public today, Sunday, May 17, with a special screening of Will Smith's latest release Bad Boys for Life.

Vox Cinemas said all staff will follow Majid Al Futtaim's health and safety measures to ensure that physical distancing is maintained at all times.

Once parked, audiences can tune into a designated radio frequency for the movie audio to be broadcast straight into their car. The cost per car (2 people max) includes an F&B package for two people consisting of caramel popcorn, salt popcorn, nachos, M&Ms, soft drinks and water.

Proceeds from the first public screening will benefit the 10 Million Meals initiative, which provides meals to those in need during Ramadan.

The return to the iconic drive in movie theatre was developed in response to Covid-19. Following the closure of cinemas across the country, the new outdoor venue will offer movie fans an opportunity to experience the big screen once again.

The capacity of the Vox Cinemas Drive-in is 75 cars, with a maximum of two people per vehicle.

"With the gradual easing of restrictions on people's movement, it's also the perfect opportunity for people to safely enjoy the big screen experience again with a family member," said Cameron Mitchell, CEO of Majid Al Futtaim - Cinemas.

In line with government Covid-19 safety regulations, individuals above the age of 60 and children between the ages of three and 12 years of age are not permitted to access the mall and the drive-in cinema experience.

After registering online, audience members will receive a QR code, which will be scanned by event staff to gain access to the screening.


SPREADING THE WORD


BROADWAY SHOWS will not re-open until at least September 6, is the latest announcement from the Broadway League.

THE UTAH SHAKESPEARE FESTIVAL has canceled its 2020 season because of the COVID-19 pandemic.

The season had been planned for July 9 through Sept. 5 and was slated to feature five shows playing in rotating repertory and a free greenshow.

HOLLYWOOD BOWL has announced that its entire season has been canceled for the first time in its 98-year history to prevent the spread of the coronavirus.

AUCKLAND THEATRE COMPANY presents their first on line play Chekhov's The Seagull, a new online version by Eli Kent and Eleanor Bishop, directed by Eleanor Bishop.

"This retelling of Chekhov's classic The Seagull is created by a brilliant artistic team and stellar cast, all from their own bubbles. Delivered in 30 minute installments over four weeks, Chekhov's The Seagull is rehearsed, performed and broadcast all in the online space. The actors have one week per episode to read the script, learn their lines and rehearse, ready to broadcast on Friday of that week.

Chekhov's famous characters are reimagined with a Kiwi twist congregating over Zoom. In a direct commentary of our world in lockdown, the characters search for meaning in their lives while battling love, jealousy, dissatisfaction and malfunctioning video calls.

Watch Episode One now Episode One which aired last Friday had over 2000 people watching - enough people to fill the ASB Waterfront Theatre almost three times over The first episode is still available to watch now for FREE ?via Facebook and YouTube until June 5, 2020.. It is highly recommend watching on a larger device like a TV screen or computer, rather than on a mobile phone, for a premium viewing experience. You could also use headphones if viewing alone for the best sound quality.

BLOOMSBURY PUBLISHING under the imprint of Methuen Drama, has announced publication of a unique play anthology featuring five gripping docudramas originally commissioned by L.A. Theatre Works. Each of the five plays in the book, titled The L.A. Theatre Works Audio Docudrama Series: Pivotal Moments in American History, explores a critical moment in 20th century U.S history that addresses fundamental moral, ethical and legal issues in a democratic state.

Each play is accompanied by extensive dramaturgical notes that help contextualize and analyze both the events themselves and the dramatic form in which they are presented. Based on primary sources and historical research, each of these docudramas provides a vivid context and imaginative entry point for the reader.

The scripts included are The Great Tennessee Monkey Trial by Peter Goodchild, drawn from actual transcripts of the infamous 1925 trial of John Thomas Scopes, a young science teacher and part-time football coach who challenged the State of Tennessee's teaching of evolution in the classroom; The Real Dr. Strangelove by Peter Goodchild, the harrowing story of the U.S. government's attempt to neutralize "father of the atom bomb" J. Robert Oppenheimer who has turned pacifist, and Oppenheimer's rival, Edward Teller — "the real Dr. Strangelove" — who emerges as the prosecution's star witness; RFK: The Journey to Justice by Murray Horwitz and Jonathan Estrin, about Robert Kennedy's transformation into a champion of the Civil Rights movement; The Chicago Conspiracy Trial by Peter Goodchild, about the protests and riots during the trial of the Chicago Seven and the 1968 Democratic Convention in Chicago; and Top Secret: The Battle for the Pentagon Papers by Geoffrey Cowan and Leroy Aarons (winner of the Corporation for Public Broadcasting Best Live Entertainment Award, 1992), an inside look at The Washington Post's decision to publish a study labeled "top secret" that documented the history of the U.S. involvement in Vietnam. The subsequent trial pitted the public's right to know against the government's need for secrecy, and the epic legal battle went to the nation's highest court — arguably one of the most important Supreme Court cases.

The anthology includes a foreword by Michael Hackett, professor of directing and theater history at UCLA School of Theater, Film and Television.

ROGUE ARTISTS ENSEMBLE announces Rogue Academy and Puppets & Prose, two new digital collaborations that highlight teaching artists, visual and puppetry artists, and poets and prose writers in the literary Los Angeles community. Rogue Academy teaching workshops will be released on the Rogues' website and Rogues' YouTube page every Tuesday through the end of June, with Puppets & Prose shorts coming out every Friday.

All workshops are free.

In response to social distancing mandates that have prevented in-person workshops and performances in L.A.-area schools, Rogue Artists Ensemble has pivoted Rogue Academy, the company's arts education program, into a free online digital class series. The classes, which feature teaching artists from the Rogue community, use simple materials found around the house to teach new skills and explore ideas for future art marking.

Current classes include a rod puppet tutorial with Rogue Artists education manager Sarah Kay Peters; a vocal warm-up with Tim Kopacz; a clown workout with Jeremy Charles Hohn; a storytelling 101 tutorial with Maria Pasquarelli; a hyper-theater playwriting class with Lisa Sanaye Dring and Chelsea Sutton; and a puppet short film, The Tale of Anansi the Spider (Rogue Style), featuring Tyler Bremer, Mario Ibarra, Tim Kopacz, Sarah Kay Peters, Marta Portillo and Miles Taber.

DISNEY'S FROZEN has announced that it will not reopen when Broadway resumes in the fall.

The musical show, with book by Jennifer Lee and a score by Kristen Anderson-Lopex and Robert Lopez opened on March 22, 2018 and will be iced after 825 performances.

ED McMAHON'S BEVERLY HILLS HOME is for sale. The Tonight Show sidekick opened the show 6,395 times. He also had his own nightclub act which played in Las Vegas. When Johnny Carson moved the show from New York City to Burbank, California in 1972, McMahon eventually bought a Tudor-style mansion in Beverly Hills. It is where he lived for 20 years until his death in 2009 at age 86, now on the market priced at $6.795 million.

Built in 1989 and sited on a third of an acre in the gated Summit community in Beverly Hills, the home measures 7,013 square feet with six bedrooms and seven baths. The rooms are large with the formal rooms spilling out onto the pool terrace giving good flow for entertaining. Inside is a sky-lit, two-story foyer with wrought-iron banister leading to the upper level that has an overlook. There are living and family rooms, both with fireplaces, formal dining room, an eat-in chef's kitchen with island and outdoor access through French doors, a wet bar, spa, office and a gym. The large master suite has a seating area and opens onto its own private balcony overlooking the grounds. The outdoor entertaining area has a pool, firepit and a lush lawn privately shielded with mature hedging on both sides.

With ailing health, financial woes from bad investments, and the Great Recession's horrendous housing market, Ed almost lost the home in 2008. McMahon sold the house to a family friend who rented it back to Ed until his death in 2009.

The Beverly Hills home of Ed McMahon is listed by Stephen Apelian and Joyce Rey of Coldwell Banker International Realty, Beverly Hills.





LAUGHTER IS THE BEST MEDICINE


Stand up comic George Carlin (May 12, 1937 – June 22, 2008) was an American stand-up comedian, actor, philosopher, author, and social critic. He was known for his black comedy and reflections on politics, the English language, psychology, religion, and various taboo subjects. He and his "seven dirty words" comedy routine were central to the 1978 U.S. Supreme Court case F.C.C. v. Pacifica Foundation, in which a 5–4 decision affirmed the government's power to regulate indecent material on the public airwaves. Widely regarded as one of the most important and influential American stand-up comics of all time, Carlin was dubbed by one newspaper to be "the dean of counterculture comedians".

Some of his famous lines:

Most people work just hard enough not to get fired and get paid just enough money not to quit.

Just cause you got the monkey off your back doesn't mean the circus has left town.

Don't sweat the petty things and don't pet the sweaty things.

Have you ever noticed that anybody driving slower than you is an idiot, and anyone going faster than you is a maniac?

. Electricity is really just organized lightning.

Some people see things that are and ask, Why? Some people dream of things that never were and ask, Why not? Some people have to go to work and don't have time for all that.

People who say they don't care what people think are usually desperate to have people think they don't care what people think.

I recently went to a new doctor and noticed he was located in something called the Professional Building. I felt better right away.

Inside every cynical person, there is a disappointed idealist.

The status quo sucks.

Weather forecast for tonight: dark.

May the forces of evil become confused on the way to your house.


OTHER PEOPLE'S MONEY


WARNER MUSIC GROUP (WMG) has receive a buy offer from Saudi Arabia's Public Investment Fund (PIF) which invests on behalf of the Saudi government.

The company is valued at $12.5 billion and the PIF offer was reportedly $550m with one other investor in contention. Reports state that he outcome will come down "to a number."

The move is Saudi Arabia's latest foray into the entertainment sector.

In February of this year, the PIF made an offer to buy a $750 million stake in the company ahead of a planned IPO, which was later shelved in March.

In late April, Saudi Arabia's Public Investment Fund purchased a stake in struggling Live Nation entertainment in a deal valued at approximately $500 million.

In US Securities and Exchange Commission filings, the PIF disclosed that it owned 5.7 percent of the company, totaling 12.3 million shares.

The PIF's stake in Live Nation rose beyond 5 percent on April 16, the filing noted. The PIF is now the company's third largest shareholder. Its primary shareholder is Liberty Media, which owns a 33 percent stake in the company.



E-Book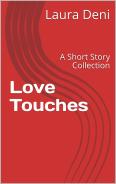 Soft back Book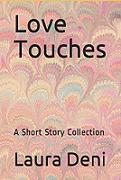 THE OUTER CRITICS CIRCLE The Outer Critics Circle (OCC) the official organization of writers on New York theatre for out-of-town newspapers and national publications, present the recipients of this year's special honors for the 2019-2020 Broadway and Off-Broadway season. Past OCC Award honorees Kristin Chenoweth, Bryan Cranston, Patti LuPone, Lin-Manuel Miranda, and Patrick Stewart, announced this season's honorees by video feed last , Monday May 11, 2020.

In light of the current and unprecedented period of suspension for live arts across the nation, the organization's milestone 70th Anniversary is dedicated to celebrating widespread excellence in New York theater this season. In lieu of selecting traditional nominees with one winner from each category, the 70th Annual Outer Critics Circle Awards is celebrating up to five honorees in each of its technical categories, and up to six honorees in acting categories. In addition, four artists receive the annual John Gassner Award this season, commemorating works by new American playwrights. The OCC is also making a donation to The Actors' Fund in support of its emergency relief efforts.

The 2019-2020 Outer Critics Circle Award Honorees are:

OUTSTANDING NEW BROADWAY PLAY
Grand Horizons
Written by Bess Wohl
Produced by Second Stage Theater
Developed in association with Williamstown Theatre Festival

The Height of the Storm
Written by Florian Zeller
Translated by Christopher Hampton
Produced by Manhattan Theatre Club, Simon Friend, Mark Goucher, Harold Panter, and Scott Landis

The Inheritance
Written by Matthew Lopez
Produced by Tom Kirdahy, Sonia Friedman Productions, Hunter Arnold, Elizabeth Dewberry & Ali Ahmet Kocabiyik, 1001 Nights Productions, Robert Greenblatt, Mark Lee, Peter May, Scott Rudin, Richard Winkler, Bruce Cohen, Mara Isaacs, Greg Berlanti & Robbie Rogers, Brad Blume, Burnt Umber Productions, Shane Ewen, Greenleaf Productions, Marguerite Hoffman, Oliver Roth, Joseph Baker/Drew Hodges, Stephanie P. McClelland, Broadway Strategic Return Fund, Caiola Productions, Mary J. Davis, Kayla Greenspan, Fakston Productions, FBK Productions, Sally Cade Holmes, Benjamin Lowy, MWM Live, Lee & Alec Seymour, Lorenzo Thione, Sing Out, Louise! Productions, AB Productions/Julie Boardman, Adam Zell & Co./ZKM Media, Jamie deRoy/Catherine Adler, DeSantis-Baugh Productions/Adam Hyndman, Gary DiMauro/Meredith Lynsey Schade, John Goldwyn/Silva Theatrical Group, Deborah Green/Christina Mattsson, Cliff Hopkins/George Scarles, Invisible Wall Productions/Lauren Stein, Sharon Karmazin/Broadway Factor NYC, Brian Spector/Madeleine Foster Bersin, Undivided Productions/Hysell Dohr Group, UshkowitzLatimer Productions/Tyler Mount, and The Young Vic

Linda Vista
Written by Tracy Letts
Produced by Second Stage Theater and Steppenwolf Theatre Company, in association with Center Theatre Group

The Sound Inside
Written by Adam Rapp
Produced by Jeffrey Richards, Lincoln Center Theater, Rebecca Gold, Evamere Entertainment, Eric Falkenstein, Salman Vienn Al-Rashid, Spencer Ross, Filmnation Entertainment/Faliro House, Iris Smith, Jane Bergère, Caiola Productions, Mark S. Golub and David S. Golub, Ken Greiner, Gemini Theatrical Investors, LLC, Scott H. Mauro, Jayne Baron Sherman, Czekaj Productions, Wendy Morgan-Hunter, Kristin Foster, Brian Moreland, Sonia Mudbhatkal, Jacob Soroken Porter, and Williamstown Theatre Festival); Associate Producer: Haley McIntosh

OUTSTANDING NEW BROADWAY MUSICAL
Jagged Little Pill
Music by Alanis Morissette and Glen Ballard
Lyrics by Alanis Morissette
Book by Diablo Cody
Produced by Vivek J. Tiwary, Arvind Ethan David, Eva Price, Caiola Productions, Level Forward & Abigail Disney, Geffen Playhouse-Tenenbaum-Feinberg, James L. Nederlander, Dean Borell Moravis Silver, Stephen G. Johnson, Concord Theatricals, Bard Theatricals, M. Kilburg Reedy, 42nd.club, Betsy Dollinger, Sundowners, The Araca Group, Jana Bezdek, Len Blavatnik, BSL Enterprises, LLC, Burnt Umber Productions, Darren DeVerna & Jeremiah Harris, Daryl Roth, Susan Edelstein, FG Productions, Sue Gilad & Larry Rogowsky, Harmonia, John Gore Theatrical Group, Melissa M. Jones & Barbara H. Freitag, Stephanie Kramer, Lamplighter Projects, Christina Isaly Liceaga, David Mirvish, Spencer B. Ross, Bellanca Smigel Rutter, Iris Smith, Jason Taylor & Sydney Suiter, Rachel Weinstein, W.I.T. Productions/Gabriel Creative Partners, Independent Presenters Network, Jujamcyn Theaters, and The American Repertory Theatre

Moulin Rouge!
Book by John Logan
Based on the 2001 Twentieth Century Fox Motion Picture written by Baz Luhrmann and Craig Pearce
Produced by Carmen Pavlovic, Gerry Ryan, Global Creatures, Bill Damaschke, Aaron Lustbader, Hunter Arnold, Darren Bagert, Erica Lynn Schwartz/Matt Picheny/Stephanie Rosenberg, Adam Blanshay Productions/Nicolas & Charles Talar, Iris Smith, Aleri Entertainment, CJ ENM, Sophie Qi/Harmonia Holdings, Baz & Co./Len Blavatnik, AF Creative Media International Theatre Fund, Endeavor Content, Tom & Pam Faludy, Gilad-Rogowsky/InStone Productions, John Gore Organization, MEHR-BB Entertainment GmbH, Spencer Ross, Nederlander Presentations/IPN, Eric Falkenstein/Suzanne Grant, Jennifer Fischer, Peter May/Sandy Robertson, Triptyk Studios, Carl Daikeler/Sandi Moran, DeSantis-Baugh Productions, Red Mountain Theatre Company/42nd.club, Candy Spelling/Tulchin Bartner, Roy Furman and Jujamcyn Theaters; By special arrangement with Buena Vista Theatrical

Tina: The Tina Turner Musical
Book by Katori Hall
With Frank Ketelaar and Kees Prins
Produced by Stage Entertainment, James L. Nederlander, Tali Pelman, Feste Investment B.V., David Mirvish, Nattering Way, TEG Dainty, Katori Hall, Mark Rubinstein LTD, Warner Chappell, Peter May, Eva Price, No Guarantees, Caiola Productions, Jamie deRoy, Wendy Federman, Roy Furman, Independent Presenters Network, John Gore Organization, Marc Levine, Carl Moellenberg, Al Nocciolino, Catherine Adler, Tom Perakos, Iris Smith, Candy Spelling, Anita Waxman, Daryl Roth, Sony/ATV Music Publishing and Universal Music Publishing Group; Produced in association with Tina Turner

OUTSTANDING NEW OFF-BROADWAY PLAY
Cambodian Rock Band
Written by Lauren Yee
Produced by Signature Theatre Company

Greater Clements
Written by Samuel D. Hunter
Produced by Lincoln Center Theatre

Halfway Bitches Go Straight to Heaven+
Written by Stephen Adly Guirgis
Produced by Atlantic Theater Company and LAByrinth Theater Company

Make Believe
Written by Bess Wohl
Produced by Second Stage Theatre

Seared
Written by Theresa Rebeck
Produced by MCC Theater

OUTSTANDING NEW OFF-BROADWAY MUSICAL
Darling Grenadine
Book, Music, and Lyrics by Daniel Zaitchik
Produced by Roundabout Theatre Company

Octet
Book, Music, and Lyrics by Dave Malloy
Produced by Signature Theatre Company

The Secret Life of Bees
Book by Lynn Nottage
Music by Duncan Sheik
Lyrics by Susan Birkenhead
Based on the novel by Sue Monk Kidd
Produced by Atlantic Theater Company

Soft Power
Book and Lyrics by David Henry Hwang
Music and Additional Lyrics by Jeanine Tesori
Produced by the Public Theater and Center Theatre Group

A Strange Loop
Book, Music, and Lyrics by Michael R. Jackson
Produced by Playwrights Horizons in association with Page 73 Productions

OUTSTANDING REVIVAL OF A PLAY (Broadway or Off-Broadway)
Betrayal
Written by Harold Pinter
Produced by Ambassador Theatre Group, Benjamin Lowy Productions, Gavin Kalin Productions, Glass Half Full Productions, Annapurna Theatre, Hunter Arnold, Burnt Umber Productions, Rashad V. Chambers, Eilene Davidson Productions, KFF Productions, Dominick LaRuffa Jr., Antonio Marion, Stephanie P. McClelland, Richard Winkler/Alan Shorr, and The Jamie Lloyd Company

Fires in the Mirror
Written by Anna Deavere Smith
Produced by Signature Theatre

For Colored Girls Who Have Considered Suicide/When the Rainbow Is Enuf
Written by Ntozake Shange
Produced by the Public Theater

Frankie and Johnny in the Clair de Lune
Written by Terrence McNally
Produced by Hunter Arnold, Debbie Bisno, Tom Kirdahy, Elizabeth Dewberry & Ali Ahmet Kocabiyik, Broadway Strategic Return Fund, Caiola Productions, FedermanGold Productions, Invisible Wall Productions, John Gore Organization, Mike Karns, Kilimanjaro Theatricals, Peter May, Tyler Mount, Seriff Productions, Silva Theatrical Group, Cliff Bleszinski/GetterLazarDaly, Jamie deRoy/Gary DiMauro, Suzi Dietz & Lenny Beer/Sally Cade Holmes, Barbara H. Freitag/Ken Davenport, Barry & Kimberly Gowdy/Mabee Family Office, Kayla Greenspan/Jamie Joeyen-Waldorf, John Joseph/Broadway Factor, Tilted Windmills/John Paterakis, and The Shubert Organization

A Soldier's Play
Written by Charles Fuller
Produced by Roundabout Theatre Company

OUTSTANDING REVIVAL OF A MUSICAL (Broadway or Off-Broadway)
Little Shop of Horrors
Book and Lyrics by Howard Ashman
Music by Alan Menken
Produced by Tom Kirdahy, Robert Ahrens, Hunter Arnold, Mickey Liddell, Caiola Productions, Curt Cronin, John Joseph, DDM Productions, DeSantis-Baugh Productions, Elizabeth Dewberry & Ali Ahmet Kocabiyik, Wendy Federman, Roy Furman, Deborah Green, Kayla Greenspan, Marguerite Hoffman, Sally Cade Holmes, Latitude Link, Seriff Productions, Silva Theatrical Group, Eric Gelb/Oliver Roth

The Unsinkable Molly Brown
Music and Lyrics by Meredith Willson
Book and New Lyrics by Dick Scanlan
Based on the Original Book by Richard Morris
Music Adapted by Michael Rafter
Produced by Transport Group

West Side Story
Music by Leonard Bernstein
Lyrics by Stephen Sondheim
Book by Arthur Laurents
Based on a Conception by Jerome Robbins
Produced by Scott Rudin, Barry Diller, David Geffen, Eli Bush, Adam Rodner, and James L. Nederlander

JOHN GASSNER AWARD (Presented for an American play, preferably by a new playwright)
Georgia Mertching Is Dead by Catya McMullen
Heroes of the Fourth Turning by Will Arbery
Our Dear Dead Drug Lord by Alexis Scheer
Paris by Eboni Booth

OUTSTANDING BOOK OF A MUSICAL (Broadway or Off-Broadway)
Diablo Cody, Jagged Little Pill
David Henry Hwang, Soft Power
Michael R. Jackson, A Strange Loop
Lynn Nottage, The Secret Life of Bees
Mark Saltzman, Romeo and Bernadette

OUTSTANDING NEW SCORE (Broadway or Off-Broadway)
Susan Birkenhead and Duncan Sheik, The Secret Life of Bees
Ross Golan, The Wrong Man
Michael R. Jackson, A Strange Loop
Dave Malloy, Octet
Jeanine Tesori and David Henry Hwang, Soft Power

OUTSTANDING DIRECTOR OF A PLAY
David Cromer, The Sound Inside
Stephen Daldry,The Inheritance
Kenny Leon, A Soldier's Play
Jamie Lloyd, Betrayal
John Ortiz, Halfway Bitches Go Straight to Heaven

OUTSTANDING DIRECTOR OF A MUSICAL
Stephen Brackett,A Strange Loop
Michael Mayer, Little Shop of Horrors
Diane Paulus,Jagged Little Pill
Alex Timbers, Moulin Rouge!
Ivo van Hove, West Side Story

OUTSTANDING CHOREOGRAPHER
Sidi Larbi Cherakoui, Jagged Little Pill
Raja Feather Kelly,A Strange Loo
Sonya Tayeh, Moulin Rouge!
Anthony Van Laast, Tina: The Tina Turner Musical
Travis Wall,The Wrong Man

OUTSTANDING ORCHESTRATIONS
Tom Kitt, Jagged Little Pill
Alex Lacamoire, The Wrong Man
Justin Levine, with Matt Stine, Katie Kresek, and Charlie Rosen, Moulin Rouge!
Christopher Nightingale, A Christmas Carol
Duncan Sheik and John Clancy, The Secret Life of Bees

OUTSTANDING ACTOR IN A PLAY
Ian Barford, Linda Vista
Edmund Donovan, Greater Clements
Raúl Esparza, Seared
Tom Hiddleston, Betrayal
Will Hochman, The Sound Inside
Jonathan Pryce, The Height of the Storm

OUTSTANDING ACTRESS IN A PLAY
Eileen Atkins, The Height of the Storm
Judith Ivey, Greater Clements
Joaquina Kalukango, Slave Play
April Matthis, Toni Stone
Mary-Louise Parker, The Sound Inside
Portia, Stew

OUTSTANDING FEATURED ACTOR IN A PLAY
David Alan Grier, A Soldier's Play
John Benjamin Hickey, The Inheritance
Paul Hilton, The Inheritance
Samuel H. Levine, The Inheritance
John-Andrew Morrison, Blues for an Alabama Sky
Chris Perfetti, Moscow Moscow Moscow Moscow Moscow Moscow

OUTSTANDING FEATURED ACTRESS IN A PLAY
Liza Colón-Zayas, Halfway Bitches Go Straight to Heaven
Montego Glover, All the Natalie Portmans
Marsha Mason, Little Gem
Krysta Rodriguez, Seared
Lois Smith, The Inheritance
Jennifer Van Dyck, The Confession of Lily Dare

OUTSTANDING SOLO PERFORMANCE
David Cale, We're Only Alive For a Short Amount of Time
Laura Linney, My Name Is Lucy Barton
Aedin Moloney, Yes! Reflections of Molly Bloom
Deirdre O'Connell, Dana H.
Michael Benjamin Washington, Fires in the Mirror

OUTSTANDING ACTOR IN A MUSICAL
Jonathan Groff, Little Shop of Horrors
Joshua Henry, The Wrong Man
Adam Kantor, Darling Grenadine
Larry Owens, A Strange Loop
Isaac Powell, West Side Story
Aaron Tveit, Moulin Rouge!

OUTSTANDING ACTRESS IN A MUSICAL
Beth Malone, The Unsinkable Molly Brown
Janelle McDermoth, We're Gonna Die
Karen Olivo, Moulin Rouge!
Shereen Pimentel, West Side Story
Elizabeth Stanley, Jagged Little Pill
Adrienne Warren, Tina: The Tina Turner Musical

OUTSTANDING FEATURED ACTOR IN A MUSICAL
Christian Borle, Little Shop of Horrors
Danny Burstein, Moulin Rouge!
Gus Halper, Sing Street
Jay Armstrong Johnson, Scotland, PA
Francis Jue, Soft Power
Daniel J. Watts, Tina: The Tina Turner Musical

OUTSTANDING FEATURED ACTRESS IN A MUSICAL
Eisa Davis, The Secret Life of Bees
Kathryn Gallagher, Jagged Little Pill
LaChanze, The Secret Life of Bees
Judy McLane,Romeo & Bernadette
Lauren Patten, Jagged Little Pill
Saycon Sengbloh, The Secret Life of Bees

OUTSTANDING SCENIC DESIGN (Play or Musical)
Rob Howell, A Christmas Carol
Tim Mackabee, Seared
Derek McLane, Moulin Rouge!
Clint Ramos, Grand Horizons
Anthony Ward, The Height of the Storm

OUTSTANDING COSTUME DESIGN (Play or Musical)
Vanessa Leuck, Emojiland
Jeff Mahshie, Bob & Carol & Ted & Alice
Mark Thompson, Tina: The Tina Turner Musical
Rachel Townsend & Jessica Jahn, The Confession of Lily Dare
Catherine Zuber, Moulin Rouge!

OUTSTANDING LIGHTING DESIGN (Play or Musical)
Isabella Byrd, Heroes of the Fourth Turning
Heather Gilbert, The Sound Inside
Justin Townsend, Moulin Rouge!
Hugh Vanstone, A Christmas Carol
Hugh Vanstone, The Height of the Storm

OUTSTANDING PROJECTION DESIGN (Play or Musical)
Luke Halls, West Side Story
Brad Peterson, Broadway Bounty Hunter
Lisa Renkel and Possible Productions, Emojiland
Aaron Rhyne, The Sound Inside
Hannah Wasileski, Fires in the Mirror

OUTSTANDING SOUND DESIGN (Play or Musical)
Simon Baker, A Christmas Carol
Mikhail Fiksel, Dana H.
Peter Hylenski,Moulin Rouge!
Lee Kinney and Sanae Yamada, Is This A Room
Daniel Kluger, The Sound Inside


E-Book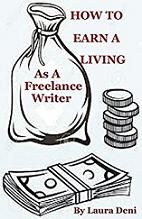 Soft back Book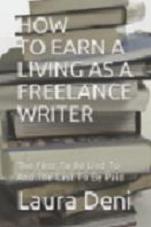 This is not your typical, totally boring textbook.

In the pages of How To Earn A Living As A Freelance Writer (the first to be lied to and the last to be paid) you'll find sex, celebrities, violence, threats, unethical editors, scummy managers and lawyers, treacherous press agents, sex discrimination; as well as a how-to for earning money by writing down words.





FINAL OVATION


JERRY STILLER father of actor Ben Stiller and best known for his Emmy-nominated portrayal of the outrageous and combustible Frank Costanza on NBC's Seinfeld, died May 11, 2020 of natural causes. He was 92.

Stiller attended Syracuse University, earning a bachelor's degree in Speech and Drama In the 1953 Phoenix Theater production of Coriolanus (produced by John Houseman) Stiller, along with Gene Saks and Jack Klugman formed (as told by Houseman in the 1980 memoir Front and Center) "the best trio of Shakespearian clowns that I have ever seen on any stage". He met his future wife Anne Meara in 1953, married the following year and regularly teamed up for improv sketches, performing in Las Vegas nightclubs and on The Ed Sullivan Show and other TV programs, often in character as the squabbling spouses Mary Elizabeth Doyle and Hershey Horowitz, playing upon their Irish Catholic and Jewish cultures. In 2010, they took their act online, performing from the front room of their New York apartment. Meara died in 2015.

Stiller's greatest fame came from playing Frank Costanza on Seinfeld from 1993 through 1998. The rage-aholic Frank earned Stiller an Emmy nomination and became a fan favorite, even helping to inspire a new national holiday: Festivus, the Costanza winter ritual celebrated through feats of strength and the airing of grievances.

Seinfeld ended its nine-year run in 1998 and that same year Stiller moved into another sitcom dad role on The King Of Queens. As Arthur Spooner, lived in the basement of the home of his daughter (played by Leah Remini) and her husband (Kevin James) through the show's nine seasons.

He is survived by his son Ben, daughter Amy and grandchildren.

BETTY WRIGHT Grammy Award winning R&B singer, songwriter and background vocalist, who rose to fame in the 1970s with hits such as Clean Up Woman and Tonight Is the Night died May 10, 2020 from endometrial cancer at her home in Miami, Florida. She was 66.

In 1992, Wright sued the producers behind Color Me Badd's breakthrough hit I Wanna Sex You Up after claiming they used the sample of her live version without clearance and without permission, and sued for royalties. Wright won her case, winning 35% of royalties for writing the song.

She was nominated six times for a Grammy Award, winning the Best R&B Song award for composing Where Is the Love.

In the e early 2000s, Wright helped produce albums by the British singer Joss Stone, and went on to collaborate with fellow Floridian phenoms DJ Khaled and Rick Ross.

Wright was married three times, to Jerome McRae, Patrick Parker Sr. and Noel Williams, a reggae musician known as King Sporty.

She is survived her children, Namphuyo Aisha McRae, Patrice Parker, Chaka Williams and Asher Williams. A son, Patrick Parker Jr., was shot and killed in 2005. She is also survived by four siblings: Charles Wright, Milton Wright, Jeannette Wright and Phillip Wright.

JORGE SANTANA youngest of three brothers including Carlos Santana and a famed musician in his own right died of natural causes on Thursday, May 14, 2020. He was 68.

Since 1972, he has been the leader of the Latin rock and bues band, Malo, who had a hit with 1972's Suavecito, that's been considered the Chicano national anthem.

He later played with the Fania All-Stars and in the late '70s released two solo albums.

His distinctive guitar was a green Fender Stratocaster, acquired in the 1970s.

In the '90s he played professionally with his brother, and can be heard on the 1993 live album Sacred Fire: Live in South America, as well as the 1994 studio effort Santana Brothers, a collaboration between Jorge, Carlos and Carlos' nephew Carlos Hernandez.

FRED WILLARD actor, comedian, and writer best known for his roles in the Rob Reiner mockumentary film This Is Spinal Tap; the Christopher Guest mockumentary films Waiting for Guffman; Best in Show; A Mighty Wind; For Your Consideration; Mascots and the Anchorman films, died May 15, 2020 of natural causes at his home in Los Angeles. He was 86.

Willard's stage credits include Off-Broadway performances in Little Murders, directed by Alan Arkin, and Art, directed by Richard Benjamin. His regional roles include Call Me Madam in Chicago and the musicals Promises, Promises, with Jason Alexander, and Anything Goes with Rachel York, both in Los Angeles. He starred in Wendy Wasserstein's Isn't It Romantic and off Broadway in Elvis and Juliet.

Willard married Mary Lovell in 1968. She died on July 13, 2018. He is survived by their daughter Hope and a grandson Freddie

ROGER HORCHOW who earned great wealth from his Texas based Horchow Catalogue collection then became a successful Broadway producer died May 2, 2020. He was 91.

In 1971, he started The Horchow Collection, the first luxury mail-order catalog that was not preceded by a brick-and-mortar presence. He sold the Horchow Collection to Neiman Marcus in 1988.

His shows on Broadway included the Tony award winning Crazy For You.

In 2000, Horchow and co-producer Roger Berlind staged a revival of Cole Porter's Kiss Me, Kate, for which he won his second Tony Award, for Best Musical Revival.

In 2007, Horchow along with other producers produced Curtains, a comedic murder mystery nominated for 8 Tony awards and 10 Drama Desk awards and in 2008 was a minor producer in the Broadway revival of Gypsy with Patti LuPone.

Horchow was on the Board of Selectors of Jefferson Awards for Public Service. Horchow served on the board of the Museum of Modern Art, New York, Whitney Museum, Dallas Museum of Art and Yale University Art Gallery. He was Vice-Chairman of KERA Public Radio, Dallas, TX. Dallas Theater Center, Foundation for Arts and Preservation in Embassies, Direct Relief International (Advisory Board). His wife, Carolyn Pfeifer, died in 2009.

Horchow lived in Dallas and had three daughters and five granddaughters.


















Next Column: May 24, 2020
Copyright: May 17, 2020 All Rights Reserved. Reviews, Interviews, Commentary, Photographs or Graphics from any Broadway To Vegas (TM) columns may not be published, broadcast, rewritten, utilized as leads, or used in any manner without permission, compensation and/or credit.
Link to Main Page
---