! >
Broadway To Vegas
  
 SHOW REVIEWS CELEBRITY INTERVIEWS GOSSIP NEWS

| | |
| --- | --- |
| | |
SELLING OF PRESLEY ITEMS ANGERS PRISCILLA - - NATIONAL THEATRE HOSTS STAR STUDDED HAROLD PINTER TRIBUTE - - HAMPTON COURT PALACE FESTIVAL - - CLASSIC STAGE COMPANY 2009 GALA - - A TRIBUTE TO JOHN UPDIKE - - PRESIDENT OBAMA MAKES GOOD ON A CAMPAIGN PROMISE BY TAKING HIS WIFE TO A BROADWAY SHOW - - GERMAN MUSEUM DEDICATED TO THE BEATLES - - TIMEX ALL-STATE JAZZ SHOW 1958: PHOTOGRAPHS BY JERRY DANTZIC - - DONATE . . . Scroll Down


Copyright: May 31, 2009
By: Laura Deni
CLICK HERE FOR COMMENT SECTION

CELEBRITY AUCTIONS TAKING PLACE IN LAS VEGAS AND LOS ANGELES - SELLING OF PRESLEY ITEMS ANGERS PRISCILLA


Elvis Presley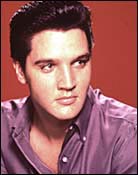 Marilyn Monroe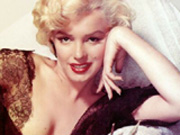 Possessions belonging to deceased celebrities are once again going on the auction block. Two separate sell-offs take place this month. One in Los Angeles followed by an unrelated auction in Las Vegas.

There's money in being dead although, if you're still kicking, the cash register can ring up a nice sum - provided you have a cult following.

Always wanted to call and award yours? For a price you can own a Tony Award, an Emmy, or a Golden Globe.

A Gertrude Berg Tony Award for Majority of One, 1958-1959 has an estimated gavel down price of $1,000 - 1,200.

Want some ghoulish Elvis Presley items? Those can your yours, too, although his ex-wife Priscilla is irked that the items are up for grabs.

Bonhams & Butterfields' Entertainment Memorabilia auction on June 14, 2009 in Los Angeles will include a wide variety of items related to Goddess and 'Golden' Girls Silver Screen and Rock Legends. Highlights will include pieces connected to screen goddess Marilyn Monroe, as well as extensive property from the estate of Golden Girl Estelle Getty including her Emmy Award for The Golden Girls 1987-1988, which is estimated to bring in $3,000 - 4,000.



An Estelle Getty purse used throughout The Golden Girls Estimate: $1,000 - 1,200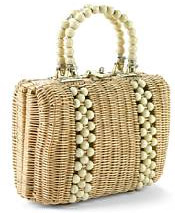 An Estelle Getty pair of eyeglasses worn throughout The Golden Girls Estimate: $400 - 600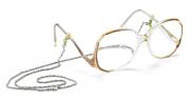 Then there is the handbag she carried on the series as she portrayed Sophia Petrilllo; the Golden Globe Award she won in 1985; her bathrobe and her over-sized eyeglasses used on every episode of The Golden Girls.

There are also costumes from the private collection of Hollywood legend, Debbie Reynolds, property from silent and Golden Era Hollywood film director Alfred Raboch, as well as original works from The Peter Golding Collection of Rock 'n Roll Art.

Highlights related to pop icon Marilyn Monroe will be prominently featured at the beginning of the auction including a signed contract between Monroe and actor John Carroll in 1947 with a hoped for price of between $3,000-3,500; a receipt for the star's hairdo for the now legendary birthday party for President John F. Kennedy which carries a going price guess of $300-325; a blank check from Monroe's personal account expected to fetch $25-50; receipt for plants she purchased in 1962 from Franks with a hoped for price of $200 - 225. A Marilyn Monroe and Arthur Miller group of airline tickets from 1960 has a posted estimate of $300 - 325). A galley proof titled The Misfits Journal: An Account of the Making of a Motion Picture by James Goode, circa 1961 carries an auction guess of $1,500 - 1,700.

A large collection of black and white photographs of nude models, 1940s-1950s has a gavel down price of $1,500 - 2,000.

Other celebrities with stuff attached to their names are; Judy Garland, Mae West and Josephine Baker. Items bearing the name Rudolph Valentino a personally owned 1920s trunk which is espected to rake in $4,000 - 6,000. There are Lillian Gish shoes and a handbag and furniture belonging to the late actress/director Ida Lupino.

Signed pieces of paper can bring in the dollars. A Frank Sinatra signed letter, 1947 has an estimate of $2,000 - 2,200. A large group of never-before-seen black and white photographs by Jimmy Van Heusen of Sintra and some other stars snapped during the 1950s-1960s has the posted estimate of $1,000 - 1,200. Sinatra's rat pack buddies Dean Martin and Sammy Davis, Jr. also have items up for bid.



Dress worn by Lane Turner in the movie Peyton Place

Costumes are always big favorites. Some of the elaborate rags are; an Esther Williams outfit from Duchess of Idaho with an estimate: $300 - 500. A Nancy Kwan cape from Flower Drum Song which is expected to go for $400 - 450. Auction extimates of $200-225 are found in a Shirley McLaine skirt from Around the World in 80 Days and a sports coat which Don Rickles wore during the 1990s. Upping the ante a bit is a Liza Minnelli shirt worn onstage and on the cover of The Advocate magazine, 1996. The hoped for price on that is $300 - 500. A Bette Midler dress from For the Boys has a projected bid of $500 - 550. A Lily Tomlin outfit from Lily: Sold Out has an opening asking price of $400.

Getting into the more serious money range is a Joan Crawford dress from Straight Jacket which carries an estimate of $1,500 - 2,000. A dress Lana Turner wore in Peyton Place had a projected price point of $1,000 - 1,200. A Gregory Peck costume from The Snows of Kilimanjaro Estimate: $1,200 - 1,400. An Ethel Merman gown from There's No Business Like Show Business is a steal at $300 - 500.



A Dom DeLuise costume from The Best Little Whorehouse in Texas Estimate: $500 - 700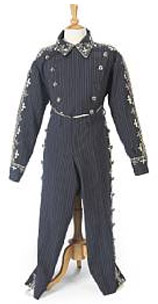 Three with estimates of $500-700 include a Dom DeLuise costume from The Best Little Whorehouse in Texas and costumes associated with Steve Allen. One is an ensemble from The Hollywood Palace and another is a set of capes worn on his various television shows, 1950s-1960s.

Agnes Moorehead is represented with a cocktail dress from Opposite Sex, and Shelley Duvall's costume from Popeye, is up for bid. So is a Nicholas Cage costume from Raising Arizona.

A Penny Marshall blouse from Laverne & Shirley is listed as bringing in between $500 - 525 and a Mark Harmon lab coat from St Elsewhere has an estimate of $200 - 225.

A Sammy Davis, Jr. crew jacket from Cannonball Run II can perhaps be yours for a big of $400 - 600. An Adam West number from Batman has a hoped for gavel down price of $2,000 - 2,500, while a Barney Martin cast-signed raincoat from Seinfeld may have a winning bid of $1,000 - 1,200.

There's an abundance of lobby and window cards.

Some of the anticipated top earners are An Affair to Remember with an estimate between $800 - 1,000 and Deep Throat and Behind the Green Door expected to be gaveled down somewhere between $800 - 1,200.

Another top poster is Randy Tuten: Bill Graham Presents An Evening With Bruce Springsteen And The E Street Band, Paramount Theatre, Oakland, 2nd October 1976. That one carries a suggested price of between $750 - 1,000.

Being associated with scandal also jacks up the price. A Roscoe 'Fatty' Arbuckle court document related to his manslaughter trial, 1921-1922 has a suggested bid of $1,000 - 1,200. There is "Charles Manson and Family large collection of black and white photographs, 1960s-1970s" with an estimate of $3,000 - 3,500.

An Andy Warhol never-before-heard recording from the original Factory, 1965 Estimate: $1,000 - 1,500.

A Burt Ward signed 'Bat-zooka' from Batman can belong to the lucky bidder who coughs up the estimated price of $2,000 - 2,500. A Charlie Chaplin personally owned and annotated script from Monsieur Verdoux may ring up sold for $3,000 - 5,000.



With a winning bid, you too can wear Elizabeth Taylor's Cleopatra wig.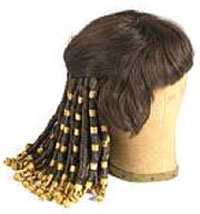 Sighed photographs from Rita Hayworth, Laurel and Hardy, Carmen Miranda, Joan Crawford, Fred Astaire, James Stewart, Bela Lugosi, Alfred Hitchcock , John Wayne, Lionel Barrymore, Marlon Brando, Clark Gable, Shirley Temple, Janet Leigh, Abbott and Costello hope to generate buying interest.

Unusual baubles include a Theda Bara gifted Tiffany & Co. sterling silver cigarette case, 1920s Estimate: $500 - 700. There are several items from the movie Cleopatra including an Elizabeth Taylor wig expected to fetch $600 - 650.

Headlining the Rock 'n Roll offerings is a Chinese gong owned and used by John Bonham of Led Zeppelin (est. $80,000-120,000), an Elvis Presley black and white signed photograph to a 20th Century Fox executive, 1960 has a projected price of $2,000-2,500); a John Lennon-gifted engraved sterling silver Cartier box, 1980 has an estimate of $3,000-5,000), a drum set used Meg White in The White Stripes video The Hardest Button to Button, 2003 is anticipated to bring in $4,000-6,000; a Chris Isaak signed, stage-used customized 12-string electric Vox guitar, 1990s has a posted value of $3,000-5,000, and a group of costumes from the film, Sgt. Pepper's Lonely Hearts Club Band is hoped to be gaveled down somewhere between $10,000-12,000.

Additional highlights from this auction will include a collection of animation cells from select classic Walt Disney films including Peter Pan (est. $6,500-7,500) and Fantasia (est. $4,000-6,000) among countless others.

Preview: June 12-13, 2009, Los Angeles with the auction taking place June 14, 2009.

That is followed by an unrelated auction of possessions that belonged to Elvis Presley and Marilyn Monroe, which are to be gaveled down by Julien's Auctions in Las Vegas during their Summer Entertainment Sale, June 26th and June 27 at Planet Hollywood Resort.

It is this auction that has Priscilla Presley all shook up.



Priscilla and Elvis were married in Las Vegas. She is not happy about this auction.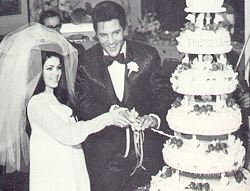 Medical paraphernalia from Elvis Presley's physician and friend, Dr. George "Dr Nick" Nichopoulos is listed as up for sale.

It's been termed a "grisly selection" of memorabilia and medical paraphernalia.

The lots also contains guns, jewelry and four bottles of medication Dr Nick issued on August 15, 1977, the day before The King died on the toilet from a prescription drug overdose.

Those products were the cornerstone of an investigation that, in 1980, saw Dr. Nick indicted on 14 counts of overprescribing drugs to Elvis Presley and Jerry Lee Lewis, as well as twelve other patients. The district-attorney ruled out murder charges because of the conflicting medical opinions about the cause of Presley's death.

In 1977 alone, Nichopoulos had prescribed over 10,000 doses of amphetamines, barbiturates, narcotics, tranqualizers, sleeping pills, laxatives and hormones for Presley. Dr. Nichopoulos claimed he had tried in vain to reduce Elvis' dependency, even going so far as to manufacture one thousand placebos for Elvis, but to no avail. The jury concluded that he had tried to act in the best interests of his patients. He was acquitted on all counts. Also in 1980, the Tennessee Board of Medical Examiners found him guilty of overprescription, but decided that he was not unethical. They imposed three months' suspension of his licence and three years' probation.

In 1995 Nichopoulos had his license permanently suspended by the Tennessee Board of Medical Examiners, after it was revealed that he had been overprescribing to numerous patients for years. Dr. Nichopoulos claimed it was for patients that suffered from inoperable chronic pain, but he was unsuccessful in his defense.

The Elvis medical paraphernalia formed part of a traveling collection, which Priscilla Presley had called tacky and tasteless. ( See Broadway To Vegas column of January 7, 2001 )

Dr Nichopoulos, 81, is no longer able to continue touring, which is what had prompted him to offer for bid 45 of the items. The collection is expected to fetch between $200,000 and $400,000.



Marilyn Monroe costume from Gentlemen Prefer Blondes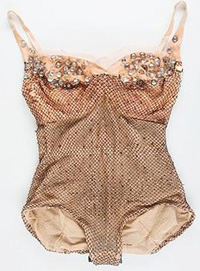 Personal effects of Marilyn Monroe include receipts for her purchase of alcohol and her bath robe which is purported to be the last item of clothing that she wore before she died from a drug overdose.

That garment has a suggested price of $6,000.

Notable items include Monroe's leotard costume made of chiffon and net with fitted fishnet overlay and rhinestones.

This costume is believed to have been designed by William Travilla. The pre-auction explaination is that this costume was intended for Marilyn to wear when she sang Diamonds Are a Girl's Best Friend in the movie Gentlemen Prefer Blondes.

When censors took a look they deemed the costume - inappropriate.

Odd Monroe items up for auction are two bricks from her house.



Broadway To Vegas is supported through advertising and donations. Priority consideration is given to interview suggestions, news, press releases, etc from paid supporters. However, no paid supporters control, alter, edit, or in any way manipulate the content of this site. Your donation is appreciated. We accept PAYPAL. Thank you for your interest.


ART AND ABOUT


MUSEUM DEDICATED TO THE BEATLES

The Beatles 1964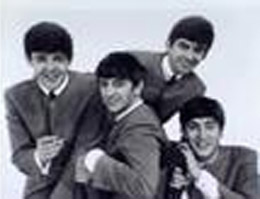 has opened almost in Hamburg, 50 years after the boys from Liverpool played there. The interactive museum, called Beatlemania, includes five floors of artifacts and exhibits. Located in Hamburg's seedy, red light district, near the Star Club where the Beatles - a five-piece group with no Ringo Starr - appeared on five separate occasions between 1960 and 1962.

The Beatles - at that time John Lennon, Paul McCartney, George Harrison, Stuart Sutcliffe and Pete Best - first took the stage at the Indra club on August 17, 1960. The band would jam for hours, often playing four different clubs in the same night.

That experience was later credited with laying the foundations for their trademark style that would later make them world-famous. It was also in Hamburg that the band first performed with Starr, at the time a drummer with another English band. "When there were the four of us with Ringo, it always felt rockin'," Harrison would recall later.

The five-story museum follows the start of the band in the early '60s through their breakup in 1970.

The rooms recreate various aspects of the Beatles during the Beatlemania heyday. One area duplicates the style of the Hamburg clubs where the band played. Another is decorated to resemble the bedroom of a teen-age Beatles fan - cluttered with Beatles collectables.

On display is the original version of the Beatles' first record contract, which was signed in Hamburg. There are postcards sent by Ringo Starr to his grandmother in Liverpool, in which he extols the praises of the German city. There are even women's stockings with a Beatles logo woven in.

Visitors can go behind the scenes - backstage at a Beatles concert, or sit in a theater filled with a recording of hysterical screams from Beatles fans. The famous Abbey Road studios in London have been recreated, and trips with Captain Fred aboard the Yellow Submarine depart all day long.

The museum is anticipating around 200,000 visitors per year.

TIMEX ALL-STATE JAZZ SHOW 1958: PHOTOGRAPHS BY JERRY DANTZIC

Louis Armstrong photographed by Jerry Dantzic. Photo courtesy Jerry Dantzic archives.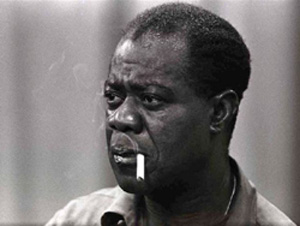 During the 1950s, renowned photographer Jerry Dantzic captured the essence of New York: the musicians, showgirls, boxers, and the habitués of Coney Island, Chinatown, Broadway and other neighborhoods, as well as the city's glamour. This exhibition Timex All-Star Jazz Show 1958: Photographs by Jerry Dantzic showcases more than 30 photographs, as well as a video of the TV show and other materials related to it.

On April 30, 1958, Dantzic photographed one of the few studio sessions between jazz greats Louis Armstrong and Lionel Hampton. The duo was part of an elite group of jazz musicians who were rehearsing for the Timex Jazz All-Star Jazz Show at the CBS Studios in New York City.

This Timex All-Star Jazz Show was the second All-Star Jazz show to have been produced. The April 30 show was hosted by Garry Moore and featured Louis Armstrong and His All Stars, Jack Teagarden, Gene Krupa, Lionel Hampton and His Orchestra, The Dukes of Dixieland, Gerry Mulligan, Erroll Garner and Jaye P. Morgan. The telecast was broadcast live, from 10 p.m. to 11 p.m, Eastern Standard Time. Songs that were performed included The Lady is a Tramp; St. Louis Blues; My Baby Just Cares For Me; Basin Street Blues and Jeepers Creepers, to name a few.

Jerry Dantzic was born in 1925 in Baltimore, Md., and moved to the Bronx with his family when he was six years old. He served in Europe during World War II, first as a combat infantryman the U.S. Army's 30th Division of Ohio, then as a reporter for Stars and Stripes.

He attended Kent State University on the G.I. Bill, graduating in 1949 with a bachelor of arts in journalism and English. Afterwards, Dantzic worked for the Daily Courier-Tribune as a writer and a reporter, then the Akron Beacon Journal.

He then moved back to New York City in the early 1950s to study photography and photojournalism at Columbia University, where he shared a darkroom with other aspiring photographers such as George Zimbel and Garry Winogrand. In 1952-53, Dantzic attended the workshop taught by Alexey Brodovitch at the New School for Social Research. Brodovitch, the Russian-born photographer and designer, was best known for his art direction of Harper's Bazaar. Soon, Dantzic was working as a freelance photojournalist for publications such as Look, Saturday Evening Post, and the New York Times.

Based out in New York, Dantzic's work included travel, sports, theater, still life, portraiture and record album covers. While still working as a photojournalist, in the late 1970s and 1980s he concentrated on panoramic color photography using the Cirkut camera. His pioneering color panoramic work won him two Guggenheim Fellowships and a solo exhibition in 1978 at the Museum of Modern Art in New York, curated by John Szarkowski. He also taught for more than 25 years at Long Island University and Columbia University¹s Graduate School of Journalism. Dantzic's photographs are in the permanent collections of the Metropolitan Museum of Art, Whitney Museum of American Art, International Center of Photography, Art Institute of Chicago and the Museum of Modern Art.

Dantzic passed away in 2006. The exhibition will be on view until July 19, 2009. at The Ogden Museum of Art at The University of New Orleans. See related story under The Adelaide Cabaret Festival




NATIONAL THEATRE HOSTS STAR STUDDED HAROLD PINTER TRIBUTE
Harold Pinter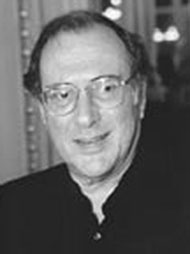 Celebrating the life and works of Harold Pinter is both daunting and scandalous. Almost as much attention is being paid to his private life as to his literary accomplishments. Although Pinter claimed to have loved cricket more than sex and hated cell phones, his drinking and womanizing scandalized London in the Seventies.

At the time of his death, the English playwright, screenwriter, actor, director, poet, author, political activist and the 2005 Nobel Laureate in Literature was considered by many "the most influential and imitated dramatist of his generation" and "one of the most influential British playwrights of modern times."

Beginning June 7 The National Theatre in London is preparing to celebrate all things Pinter.

Jude Law, Alan Rickman and Colin Firth will head an all-star public tribute which will include excerpts and readings from his work.

Law is to perform part of The Lover, and Michael Sheen is to appear in Betrayal. Pinter's official authorized biographer, Michael Billington wrote that Betrayal "is based – even down to the general chronology and specific incidents – on an affair between Pinter and the greatly admired TV presenter and journalist Joan Bakewell that long predated his meeting with Antonia Fraser [1969] and lasted from 1962 to 1969".

Ian Rickson, who directed Pinter in his last appearance as an actor, is working with Lady Antonia Fraser, Pinter's widow, on the program.



Jude Law will perform part of The Lover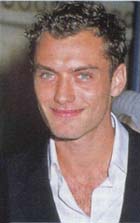 Pinter's best-known works include The Birthday Party (1957), The Caretaker (1959), The Homecoming (1964), and Betrayal (1978), each of which he adapted to film, and his screenplay adaptations of others' works, such as The Servant (1963), The Go-Between (1970), The French Lieutenant's Woman (1981), The Trial (1993), and Sleuth (2007). He directed almost 50 stage, television, and film productions, as well as acted extensively in radio, stage, television, and film productions of his own and others' works.

Born October 10, 1930 in the East End of London, after publishing poetry and acting in school plays as a teenager. Beginning in late 1948, Pinter attended the Royal Academy of Dramatic Art (RADA) for two terms, but "loathing" RADA, he missed most of his classes, feigned a nervous breakdown, and dropped out in 1949. That year he was also "called up for National Service," registered as a conscientious objector, was brought to trial twice, and ultimately fined by the magistrate for refusing to serve.

From 1954 until 1959, Pinter acted under the stage name David Baron - assuming his paternal grandmother's maiden name of Baron - while earning as living as a waiter, postman, bouncer and snow-clearer.

Beginning with his first play, The Room (1957), Pinter's writing career spanned over 60 years and produced 29 original stage plays; 27 screenplays; many dramatic sketches, radio and TV plays; poetry; one novel; short fiction; and essays, speeches, and letters - many of whose manuscripts are owned and catalogued by the British Library.

Despite frail health since being diagnosed with cancer in December 2001, Pinter continued to act on stage and screen, last performing the title role in a critically-acclaimed stage production of Samuel Beckett's one-act monologue Krapp's Last Tape for the 50th anniversary season of the Royal Court Theatre, in October 2006.

On December 24, 2008, Pinter died and was buried the following week at Kensal Green Cemetery, in North West London.



This 2005 portrait by Joe Hill of Harold Pinter is being auctioned to raise money for the cricket charity The Lords Taverners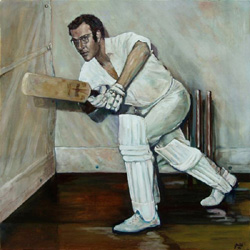 On September 27, 2009 there will be a cricket match on the Nursery at Lords between Gaieties CC and a Mike Brearley Taverners XI. After the cricket match there will be a concert of words and music in the Long Room in the Lords pavilion to celebrate Harold Pinter's love of cricket.

Among those invited to take part are Judi Dench, Michael Gambon, Bill Nighy, Janie Dee, Sam West and Roger Lloyd Pack.

A 2005 portrait by Joe Hill of Harold Pinter is being auctioned to raise money for the cricket charity The Lords Taverners.

The painting was a gift to Pinter from his team mates at Gaieties Cricket Club as a mark of their esteem and gratitude for Pinter's 40 years service to the club.

The winning bid in the painting auction will be announced at the concert. The proceeds will go towards the Lords Taverners good causes and projects. The Lord's Taverners mission is to "Give young people, particularly those with special needs, a sporting chance"

Another major retrospective of his work will take place in Dublin in 2010, to mark Pinter's 80th birthday.

Antonia Fraser's eagerly anticipated forthcoming work is a memoir of Harold Pinter.

From 1956 until their divorce in 1977, Antonia Fraser was married to Sir Hugh Fraser (1918-1984), by whom she had six children.

In 1975 Antonia met and began an affair with Pinter, who was then married to the actress Vivien Merchant.

In 1977, after she had been living with Pinter for two years, the Frasers' union was legally dissolved. Merchant spoke about her distress publicly to the press, which quoted her cutting remarks about her rival, but she resisted divorcing Pinter. In 1980, after Merchant signed divorce papers, Fraser and Pinter married.


SWEET CHARITY


CLASSIC STAGE COMPANY 2009 GALA Two-time Tony Award-winner Bebe Neuwirth will perform excerpts from her acclaimed solo concert, Stories With Piano, to benefit off-Broadway's Classic Stage Company.

A cocktail reception will be followed by an elegant sit down dinner, live auction - led by Tony Award-winner Denis O'Hare - and the concert. This benefit for Classic Stage Company will also honor CSC Board President Donald Francis Donovan. Monday, June 8, at Twenty Four Fifth in New York City.




SPREADING THE WORD


A TRIBUTE TO JOHN UPDIKE Authors Nicholson Baker, Samuel Shem (pen-name of Dr. Stephen Bergman) and Anne Bernays; editor and journalist Charles McGrath; critic and scholar William Pritchard; and family members pay tribute to John Updike, who passed away on January 27, 2009 at the age of 76. Radio/internet host Christopher Lydon is Master of Ceremonies. Sunday, June 7, at the John F. Kennedy Presidential Library and Museum in Boston, MA.

DEVELOPMENTAL READING OF SWEET WILLIAM directed by Adam Fitzgerald. Music Direction by Barbara Anselmi.

The cast of Sweet William will feature Jared Gertner, Ray DeMattis, Matthew Labanca, Matt Leisy, Bobby Steggert, Carl Anthony Tramon, Cassie Wooley and David Weitzer.

In this Kleban Award-winning musical the young Will Shakespeare goes on the road with the Stratford Players and meets a girl called William. Along the way he also has to cope with a vicious boy-player, several theatrical crises, unexpected romance and a bear.

Park of the York Theatre Company's Developmental Reading Series. Tuesday, June 2, 2009 at the York Theatre Company in Saint Peter's Church, NYC. Each year, York's Developmental Reading Series presents between 30 to 40 readings and workshops of new musicals by emerging and established authors, all free of charge and open to the public.


OTHER PEOPLE'S MONEY


BROADWAY SHOWS have grossed a little bit more than they did last season. This season's 43 shows racked in more than $943.3 million during the 2008-2009 theatre season - around six million more than last year, according to The Broadway League.

That impressive figure came despite a slight drop in attendance rates. Forty-three productions opened on Broadway during the past season, the highest number of shows since the 1982-1983 season, when 50 productions opened. The 2008-2009 season comprised ten new musicals, eight new plays, four musical revivals, sixteen play revivals and five special performances.


TONY AWARD WINNER BERNADETTE PETERS HEADLINES THE ADELAIDE CABARET FESTIVAL


Now in its ninth year, the Adelaide Cabaret Festival promises to dazzle audiences when it opens on June 5, 2009 under the new Artistic Directorship of Adelaide born entertainer David Campbell.

Held in the South Australian capital of Adelaide, it is the largest festival of its type in the world, with more than 48,000 attendees.

The festival will open with the Variety Gala Performance on Friday June 5, in the Festival Theatre. The Gala Performance offers a diverse sample of the 2009 Festival program which includes over 250 artists. The full line-up will be not be revealed until opening night.



Bernadette Peters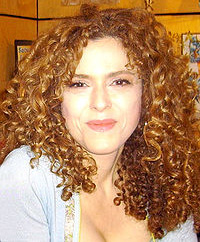 Appearing in her only Australian performances, musical theatre legend Bernadette Peters will headline the festival, performing in the Festival Theatre on June 6 and 7. Richard Jay-Alexander will direct; musical director Marvin Laird will conduct the orchestra.

Adelaide Cabaret Festival has been called the best and most comprehensive Cabaret festival in the world and has attracted more than 340,000 attendances and hundreds of sold out performances during its eight years.

Other Broadway artists who will be featured in the 16-day festival include Tony Award winner Lillias White and theatre and cabaret veteran Julie Wilson. Wilson will perform June 10-12, and White will offer From Brooklyn to Broadway June 17-19.

In addition to performances, a visual arts exhibition Jerry Dantzic - Close Enough For Jazz takes place June 3-20. Brooklyn based photographer Jerry Dantzic (1925-2006) shot album covers throughout the 50's and 60's for many well known jazz record labels. Capturing jazz icons at their prime whilst they performed. This exhibition is a tribute to Jerry Dantzic, on what would be his 84th Birthday - June 3, 2009.

On June 6 there will be an artist talk and performance by Jerry's son, New York musician and archivist Grayson Dantzic.


HAMPTON COURT PALACE FESTIVAL
José Carreras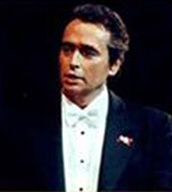 Now in its 17th year, the Hampton Court Palace Festival has grown into one of the UK's most exciting music events. In a setting like no other, the historic Palace courtyard plays host to an eclectic mix of concerts over 10 nights featuring some of the biggest names from the world of music.

José Carreras will open the festival on June 2. He'll be performing a collection of best loved arias and will be joined by soprano Anna Leese and the City of London Orchestra, conducted by Miquel Ortega. In the second half of the concert he will be joined by new singing sensation Faryl Smith who will perform a duet with Carreras. The 13-year-old star finalist of Britain's Got Talent signed a multi-million dollar recording deal after the TV talent show. Her debut album recently became the fastest selling solo classical album in British chart history.



Jools Holland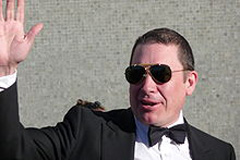 On Wednesday June 3rd and Friday June 12th former Squeeze musician Jools Holland and his Rhythm & Blues Orchestra, featuring Gilson Lavis and special guest star Dave Edmunds, with guest vocalists Ruby Turner and Louise Marshall are in the spotlight.

English tenor Russell Watson has performed for the King of Malaysia, The President of the United States, the Emperor of Japan and even the late Pope John Paul II, who requested a private audience with Russell at the Vatican in Rome. On June 4 he'll be joined by the City of London Orchestra performing classical pieces such as Nessun Dorma and Nella Fantasia, as well as favorites Funiculi Funicula and Volare. Russell Watson performs on June 4.



James Morrison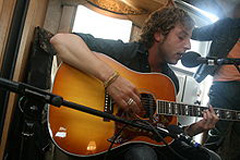 Level 42 with their style of bass driven jazz funk that came from the underground soul scene, take to the stage on June 5. On June 6 the evening will culminate in the virtuoso violinist David Garrett leading a world class performance of Vivaldi's best known work, the timeless Four Seasons. Award-winning soul singers Beverly Knight and Lemar perform Tuesday, June 9. James Morrison who won the Brit Award for Best British Male Solo Artist is in the spotlight on June 10.

The Royal Philharmonic Orchestra, conducted by David Firman, celebrates the very best of Broadway and the West End. The show will feature a selection of best-loved numbers from Grease, Mamma Mia, Cabaret, Phantom of the Opera and Les Miserables. The dazzling cast of singers include Ria Jones, Mary Carewe, Graham Bickley, Michael Dore and Rachel Tucker.

The Beethoven Festival Finale on Saturday, June 13, will feature Chloë Hanslip and Freddy Kempf. The performance will conclude with a fireworks display.



BELL, BOOK AND CANDLE by John Van Druten. Directed by Tony Award winner Jack Hofsiss.

A magical brew that simmers as a Greenwich Village witch and a buttoned-down publisher put love to the test in this bewitching romantic comedy that asks the question "How much are you willing to change for the one you love?"

Starring Anja Bareikis as Gillian Holyroyd, Sam Roberts as Shepherd Henderson, Matt McGrath as Nick Holyroyd, Gordana Rashovich as Miss Holyroyd, and Jarlath Conroy as Sidney Redlitch.

The production team includes Gary Hygom as Set Designer; Costume Designer Toni Leslie-James, Lighting Designer Paul Miller; Sound Designer Jill B.C. DuBoff, Prop Designer Kathy Fabian, Production Manager Chris Clark and Casting Director Cindy Tolan. Bell, Book and Candle begins previews Tuesday, June 2 through Friday, June 5th, with opening night set for Saturday, June 6 at the Bay Street Theatre in Sag Harbor, NY.

FELLOWSHIP! the musical parody of The Fellowship of the Ring. Directed by Joel McCrary. Book by Kelly Holden-Bashar & Joel McCrary. Music by Allen Simpson. Lyrics by Everybody.

In this Broadway style musical, Tolkein fans will see all their favorite characters from the movies with one big change - they're funny. This hilarious send-up features twelve original songs, from the over-the-top opening number with barefooted tap-dancing Hobbits, to an elf-on-human 80's power ballad with a live guitar solo performed by the rightful heir of Gondor.

June 4 - July 12, 2009 at the Falcon Theatre in Burbank, CA.

RING OF FIRE; THE MUSIC OF JOHNNY CASH a new and completely revised production, created by Tony Award-winner Richard Maltby, Jr., conceived by William Meade, orchestrations by Steven Bishop and Jeff Lisenby, choreography by Jane Lanier and directed by and starring one of the original cast members from the Broadway production, Jason Edwards.

From the heart of the songs of Johnny Cash comes a unique musical show about love and faith, struggle and success, rowdiness and redemption, home and family. A cast of multi-talented performers takes you on a journey into the world Johnny Cash created in his songs. Ring of Fire features 38 of the music legend's songs such as Country Boy; A Thing Called Love; Five Feet High and Rising; Daddy Sang Bass; Ring of Fire; I Walk the Line; I've Been Everywhere; The Man in Black and his final hit, Hurt.

The cast of includes: Troy Burgess, Michelle Duffy, Jason Edwards and Christa Jackson.

The band includes renowned fiddler Brantley Kearns, John Marshall - Bass; Tom Mason & Brent Moyer - Guitar and Mark San Filippo on Drums.

The design team includes; set design is by John Iacovelli. The lighting design is by Kent Sheranian. Costumes by Julie Keen. The sound design is by Josh Bessom. Prop design by Terry Hanrahan.

The West Coast Premiere for Ring of Fire will begin performances on Friday, June 5 and will run through Sunday, June 21 at La Mirada Theatre for the Performing Arts, in La Mirada, CA.

SINGIN' IN THE RAIN You can almost hear the splashing of the rain as Don Lockwood dances down the street in this classic MGM musical. It will star John Ramsey, as Cosmo Brown in the tap dancing, Make 'Em Laugh number. June 4-July 25 at The Dutch Apple Dinner Theater in Lancaster, PA.

THE LIGHT IN THE PIAZZA Book by Craig Lucas. Music and Lyrics by Adam Guettel.

Starring Lynne Winterseller, Jennifer Blood, Mark Jacoby, Ben Jacoby, Josh Young, Betsy DiLellio, Debra Cardona and John-Charles Kelly.

The Light In the Piazza takes place in Italy in the summer of 1953. Margaret Johnson, the wife of an American businessman, is touring the Tuscan countryside with her daughter, Clara. While sightseeing, Clara-a beautiful, surprisingly childish young woman-loses her hat in a sudden gust. As if guided by an unseen hand, the hat lands at the feet of Fabrizio Naccarelli, a handsome Florentine, who returns it to Clara. This brief episode, charged with coincidence and fate, sparks an immediate and intense romance between Clara and Fabrizio. Margaret, extremely protective of her daughter, attempts to keep Clara and Fabrizio apart. As the Tony-award winning musical unfolds, a secret is revealed: in addition to the cultural differences between the young lovers, Clara is not quite all that she appears. Unable to suppress the truth about her daughter, Margaret is forced to reconsider not only Clara's future, but her own hopes as well.

June 3 - June 2 Maine State Music Theatre in Brunswick, Maine.

JULIUS CAESAR

Foreground: Abby Craden, Carl Palmer. In back; Aaron Hendry, Mike Peebler in Julius Caesar. Photo by Ian Flanders.
Written by William Shakespeare. Directed by Ellen Geer.

Shakespeare's gripping political thriller about one of the most notorious political assassinations in history examines the delicate balance between liberty and government order.

Fearing that Julius Caesar's growing strength and constitutional ambitions threaten the Roman Republic, a faction of politicians - self-styled guardians of the Republic led by Brutus and Cassius - plots his murder. Can such radical and brutal action be justified - and how do men of intelligence and scruple live with the consequences?

Starring; Susan Angelo, Alan Blumenfeld, Abby Craden, Justin Giddings, D.J. Harner, Ira Heinichen, Aaron Hendry, Melora Marshall, Carl Palmer and Mike Peebler.

Fight Choreography by Aaron Hendry. Performances June 6 through September 26. Presented by The Will Geer Theatricum Botanicum in Topanga, CA.




WHO'S WHERE


KEYSHIA COLE performs Tuesday, June 2, at the New Jersey Performing Arts Center in Newark, NJ. On Friday the show is at Foxwoods Resort in Mashantucket, CT and on Saturday she entertains at Pier Six Pavilion in Baltimore, MD.

DIANA KRALL on stage at the Palace Theater in Waterbury, CT on Friday, June 6. On Saturday she can be enjoyed at the Stand-Capitol Performing Arts Center in York, PA.

JOURNEY appears at the Sweden Rock Festival on Saturday, June 6, in Solvesborg, Sweden.

COLDPLAY has a busy week with performances Monday, June 1 at the Darien Lake Performing Arts Center in Darien Center, NY. On Tuesday they are on stage at the DTE Energy Music Theatre in Clarkston, MI. Thursday finds them at the Riverbend Music Center in Cincinnati. On Friday the show is at the Verizon Wireless Music Center in Boblesville, Indiana. On Saturday they are in the spotlight at the Sommet Center in Nashville.

NO DOUBT bring their tour to the Ford Amphitheatre in Tampa, FL on Tuesday, June 2. On Wednesday the show is at the Cruzan Amphitheatre in West Palm Beach, FL. Friday finds them at the Aaron's Amphitheatre in Atlanta, GA. On Saturday they are on stage at the Verizon Wireless Amphitheatre in Charlotte, NC.

CHRIS BOTTI in the spotlight Tuesday, June 2, at The Music Hall in Portsmouth, NH. On Wednesday he'll be blowing his own horn at Symphony Hall in Boston. Tuesday finds him at the Beacon Theatre in NYC. On Saturday he's on stage at the Monterey Conference Center in Monterey, CA.

LILY ALLEN center stage June 4 at the Big Cat in Osaka, Japan. On June 4 she'll be at O-East Shibuya in Tokyo.

JIM BRICKMAN on stage Saturday, June 6, at the Kirkland Performing Arts Center in Kirkland, WA.

ANN HAMPTON CALLAWAY in the spotlight Friday, June 5 at Verizon Hall at Kimmel Center in Philadelphia.


PIFFLE AND PROFUNDITIES


PRESIDENT OBAMA MAKES GOOD ON A CAMPAIGN PROMISE he took his wife Michelle to see a Broadway show. The president and first lady who enjoy "date nights" had an extra special one yesterday, Saturday, May 30, when they jetted to New York City. It was more like a group date, since aides and media traipsed along. "I am taking my wife to New York City because I promised her during the campaign that I would take her to a Broadway show after it was all finished," the president said in a statement an aide read to the press.

After dining at Blue Hill, a West Village restaurant which specializes in cuisine grown by chef and owner Dan Barber on his upstate farm, the president and first lady (looking gorgeous in a black cocktail length dress) headed to the Belasco Theater to watch August Wilson's play Joe Turner's Come and Gone.

Set in 1911 and the second chapter (chronologically) in Wilson's 10-play cycle of the African-American journey through the 20th century, Joe Turner's Come and Gone is about the migration and dispersal of a race and culture, searching for an identity and home. The play is set in a boardinghouse in the Pittsburgh neighborhood called the Hill, with residents recalling their migration from the sharecropping farms of the South to the industrialized North. The play not only deals with issues of race and reconstruction, but also more broadly examines finding your personal identity and finding your way in life. With many slaves moving North looking for jobs and security after the emancipation, there was racial tension between the newly freed slaves and many of the white working class and the immigrants coming into the country looking for the same jobs that the African-Americans were looking for. This play acknowledges this conflict and shows how certain characters dealt with the problem.

The play first opened on Broadway on March 17, 1988 at the Ethel Barrymore Theatre and ran for 105 performances earning a Best Play Tony Award nomination.

This Bartlett Sher revival stars Marsha Stephanie Blake, Chad L. Coleman, Michael Cummings, Aunjanue Ellis, Danai Gurira, Andre Holland, Arliss Howard, Ernie Hudson, LaTanya Richardson Jackson, Amari Rose Leigh and Roger Robinson. Sets by Michael Yeargan; costumes by Catherine Zuber; lighting by Brian MacDevitt; sound by Scott Lehrer and Leon Rothenberg; music by Taj Mahal.



Next Column: June 7, 2009
Copyright: May 31, 2009. All Rights Reserved. Reviews, Interviews, Commentary, Photographs or Graphics from any Broadway To Vegas (TM) columns may not be published, broadcast, rewritten, utilized as leads, or used in any manner without permission, compensation and/or credit.
Link to Main Page
---
Laura Deni


CLICK HERE FOR COMMENT SECTION