! >
Broadway To Vegas
  
 SHOW REVIEWS CELEBRITY INTERVIEWS GOSSIP NEWS

| | |
| --- | --- |
| | |
5 TIME OSCAR WINNER STAGES EXHIBIT - -JULIA ROBERTS TO PLAY CHARADES - - DAVID HASSELHOFF RUSHED TO HOSPITAL - - CATHERINE ZETA-JONES MAKES BROADWAY DEBUT WITH ANGELA LANSBURY IN A LITTLE NIGHT MUSIC - - HOLIDAYS ON DISPLAY - - ROYAL VARIETY PERFORMANCE - - SONDRA LEE TALKS ABOUT SLEEPING WITH EVERYONE - - CHINA FILM PROJECT WANTS GEORGE CLOONEY - - DONATE . . . Scroll Down


LORD OF THE RINGS AND KING KONG FOSTER INTEREST IN THE CHINESE FILM INDUSTRY AS 5 TIME OSCAR WINNER STAGES EXHIBIT
Richard Taylor with his 5 Oscars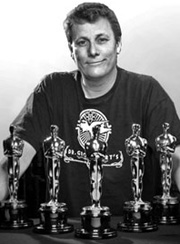 Leaders of New Zealand and China are hoping to conquer the world of film production by using the weaponry of Lord of the Rings; King Kong and The Chronicles of Narnia.

New Zealand special effects entrepreneur and 5-time Academy Award winner Richard Taylor is taking a unique collection of art, props and sculpture to Chengdu in China.

The Academy Awards Taylor and the Weta Workshop team have won for Lord of the Rings and King Kong will be on display, alongside replica film props and displays from the Lord of the Rings trilogy - The Fellowship of the Rings, The Two Towers, The Return of the King plus - King Kong and The Chronicles of Narnia.



Gavin Crombie founder and Chief Executive of IDF Global and Green Leaf Film Studios in Chengdu makes no secret that he hopes George Clooney someday films in Chengdu.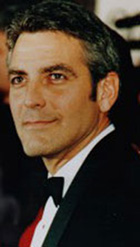 "Interestingly, the Chengdu Government suggested that the exhibiting of the Oscars would have a good resonance with the public in Chengdu as they will relate this to the Academy Awards that they see each year," Taylor said.

The Chair of the Academy of Motion Picture Arts and Sciences permitted the Academy Awards Taylor won to travel with him to China and be displayed.

Weta created, printed, framed and boxed hundreds of artworks and artifacts which began shipment to China on November 20. The exhibition weighs 7 tons, and will be set up in three days, instead of the usual three weeks.

The officials of Chendgu want film projects in their city and are actively pursuing the movie industry.

"We have had great support from the local government in Chengdu and we have had an amazing amount of enthusiasm in New Zealand among our own government to try and foster this complementary relationship," said Taylor during a recent New Zealand press conference.

Taylor was among the select group of New Zealand business leaders chosen to attend the signing of the Free Trade Agreement (FTA) between China and New Zealand in 2008, the first FTA signed by China. New Zealand is now affectionately known as China's favorite Little Brother.



Made by Stansborough, who provided the material for the original cloak for The Lord Of The Rings. It took over 10 years to create the special wool breed of unique grey sheep now known as the Stansborough Grey.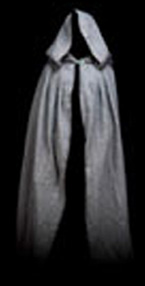 "I came to appreciate that we needed to explore a way to really create a signature for this union through a sharing of art and culture between the two countries," Taylor continued.

The exhibition grew out of discussions between Taylor, who is the head of Weta Workshop, and Gavin Crombie - founder and Chief Executive of IDF Global and Green Leaf Film Studios in Chengdu.

"The long-term future of New Zealand depends on how it can interact in a commercial and creative way with China," Crombie declared.

Taylor says the exhibition has a serious purpose of fostering NZ-China relations after last year's free trade agreement.

"It is a chance to showcase the New Zealand film industry and look for allegiances between our two industries."

"The Chinese film industry is growing at a significant speed and they will eventually want to make international pictures. To that end it would be fantastic if they considered New Zealand as a destination for their work."

"Gavin and I agreed that the exhibition would be exciting to share with the young people of Chengdu, which has 27 universities and a great deal of contemporary art and design development going on," Taylor said.

A major educational stop takes place Tuesday, December 8, at the Chengdu Meishi International School, noted for an enrollment of exceptionally bright international students. Hosted by Dale Goodman, Principle of the International Program and Grant Thoburn, Director of Film Studies, plans are being implemented to have film students enrolled at their Chongqing school be bused to Chungdu in order to participate. Today film students from Meishi International School will greet Richard Taylor when he arrives at the 5-star Kempinski Hotel to help welcome him to Chengdu.



Gavin Crombie is both CEO of IDFGlobal, which does architectural presentation material in 35 offices around the world, and Head of the Chengdu based Green Leaf Film Studio, which is a multi-focused animation and film studio offering Co-Production, Digital Assets and VFX as well as producing TV series and films in its own right. The studio has nearly 200 people engaged in the current production schedule. By June of 2010 the company expects to employ 500.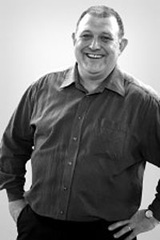 Chengdu is tucked away at the foot of the Himalayan Plateau and is home to China's national treasure, the panda.

"Chengdu is a city with a claim to be the oldest city in the world. It has incredible history, culture, scenic beauty as well as a place in Chinese history where many of the technological innovations that made China famous were invented - the first paper money, the first bank, the first moveable type printing, silk spinning, the first place tea was drunk and the first place the wheelbarrow was used. As a city it has regularly punched above its weight," Crombie emphasized.

"As a long-term resident of Chengdu I am aware of the incredible synergy between the country of my birth, New Zealand, and my adopted home," said Crombie. "After listening to the Mayor of Chengdu Ge Hong Lin in late 2008 call for the establishment of an international film industry, I have been looking for ways to bring the best in the world to Chengdu."

New Zealand artist Greg Broadmore is the genius who created Dr Grordbort's. His latest Dr Grordbort's adventure will hit international bookstands this month.

Broadmore said when he created Dr. Grordbort's he aimed to "poke fun at social stereotypes, clichés and linguistic devices with the Venus-based tales, set in the 1920s and 1930s."

"One of the things I am fascinated with is how science fiction has been projected over time, and I'm particularly fascinated with illustrative sci-fi from the turn of the last century through to the 1930s," Broadmore explained. "It appeals to me on a stylistic level as art and I love looking at interpretations across history of what the future might be."

Taylor is also fascinated by the humor aspect of science fiction.

"A lot of science fiction is not intended to be humorous but when you look at it in hindsight, many of the projections are so over the top and they can't take into account where history and society will go, so you get these very out-of-sync anachronistic ideas playing against each other."

As a child, Broadmore loved the black and white serials of Flash Gordon and Tarzan and the black and white version of King Kong.

During their time in China, Taylor and Broadmore will also offer Chinese and international students lectures and tutorials that they hope will "help the young people who may come and visit the exhibition and the talks to appreciate the possibilities of a career within film or television," Taylor said.

"You can work in the film industry in any corner of the world and still get the culture of your country and the efforts of your team onto the world stage through your artistic endeavors in cinema."

"There will be special effects make-up and sculpture demonstrations and lectures on animation, make-up, costuming, design and sculpture."

"It is a chance to showcase the New Zealand film industry and look for allegiances between our two industries. The Chinese film industry is growing at a significant speed and they will eventually want to make international pictures. To that end it would be fantastic if they considered New Zealand as a destination for their work," Taylor says.

The Exceptional Exhibition will run from December 5 to January 15 at the Sichuan Provincial Museum in Chengdu. The Museum has an area of more than 32,300 square feet and boasts over 160,000 items including a number of cultural relics and rare treasures. A VIP opening involving New Zealand and Chinese dignitaries from the film and art communities will be held on December 4.

Profits from ticket sales will be donated to relief efforts for the victims of last year's devastating earthquake in the province. It is anticipated that between 300,000 and one million people will pass through the exhibition which has tickets priced at $5.00.

After closing in Chengdu a world tour of the exhibition is planned.


ART AND ABOUT


HOLIDAYS ON DISPLAY examines the art, industry and history of holiday display across the United States. Focusing on parading culture and department store retail display, primarily between the 1920s and 1960s.

Holidays on Display examines the subject from the viewpoints of artists, producers and the public for whom the displays were made. For many Americans, department-store displays stand out as an enjoyable memory and an integral component of civic, social life.

The exhibit showcases numerous photographs, postcards and illustrations of parade floats - including examples from the Macy's Thanksgiving Day Parade and the Tournament of Roses Parade - and window displays from stores such as Marshall Field and Co. and John Wanamaker's. Featured objects related to the early creation of these displays include prop stars, illustrated children's storybook souvenirs, a paper novelty toy chest with miniature merchandise and an animated seal figure that balances a ball on its nose.

"Holiday celebrations with their festive parades and animated window displays have always had a place in American history," said Brent D. Glass, museum director. "This exhibition looks closer at these commercial displays to understand the emotional responses evoked by them and why they hold such treasured memories for many people."



Poster design for Macy's Wonderland by Landy R. Hales, tempera paint on poster board, 1927. Courtesy of: Landy R. Hales collection, Archives Center, National Museum of American History.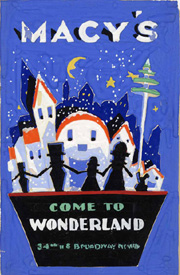 One section examines parade floats in the early 20th century, which typically spotlighted workers and manufacturing by heralding a product, whether coal or toys. By the 1920s, the themes were shifting to consumer-oriented fantasies of home and community life. Innovations such as the parade-float kit democratized access to artistic design, and new material such as floral sheeting (originally made of tissue paper and later vinyl), large helium balloons and various mechanizations elevated the parade float to today's custom-made creations.

In the exhibit, an archway modeled on an artist's rendering for a toy department display leads visitors to the second part of Holidays on Display, which explores the history of department-store theme settings.

These displays were most impressive during the Christmas season, when they provided a rewarding visual that created emotional bonds between the store and shoppers.

Even today, the "storybook style" of the 1920s' holiday display, noted for its village scenes and walk-through attractions, remains popular as the visual announcement of Christmas.

Through September, 2010 at the National Museum of American History in Washington, D C.





SONDRA LEE - HAS SLEPT WITH EVERYBODY - IN A MANNER OF SPEAKING


She was the original Tiger Lily in Peter Pan. She was also the lead producer of Charles Busch's Shanghai Moon and is currently working on the production of a musical based on women of Appalachian. She's had affairs with Baron Phillippe de Rothchilde, Italian film director Federico Fellini and Broadway impresario Billy Rose. She's coy about her sexual involvement with Marlon Brando saying; "let's just say he was my first love."

She didn't care for Frank Sinatra and she has some interesting stores about - a lot of bold names, which Sondra Lee has disclosed in her book I've Slept With Everybody: A Memoir.

Lee spoke with Broadway To Vegas about her 60-year career and the assorted - or sordid - affairs that went with it.

Born and raised in New Jersey her father was one-fourth Albino and her mother was "dark like a Gypsy and a walking time bomb."

A sickly child who had pneumonia on a regular basis, Sondra was given growth hormone injections because "my family was alarmed that I was so tiny."

She doesn't recall any side affects of the shots and feels she is "living proof that the shots don't work. I'm 4-feet 10 inches," she quipped.

"I never gave my height any thought, because my size has never been a factor in the theater. They always use my size but basically I've never been cast because of my size," she declared.

As a teen-ager she crossed the river from New Jersey to New York and, in a fairy tale encounter, was almost immediately discovered by Jerome Robbins and catapulted into success.

"I auditioned for Allegro choreographer Agnes DeMille. I did a couple of real stupid things, because I was real young and silly," she admitted. It seems that a well meaning advisor had told Lee to always answer in the affirmative if anybody inquired about her dancing abilities.

When asked if she danced modern, Lee said she did. Then she was asked who she studied under. "My mind was going a mile a minute. I knew there was Martha Graham and Katherine Dunham. I said - Katherine Graham," related Lee who was immediately dismissed.



Jerome Robbins had a dark side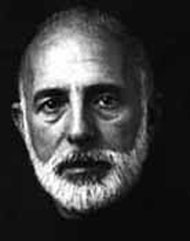 "I was walking down Shubert Alley. I saw these dancers hanging out. They said they had just auditioned for Robbins for High Button Shoes." Without a clue as to what they were talking about Lee entered the dark theater and demanded to know the whereabouts of Robbins.

"This guy said, 'I'm Robbins. Who are you?'" She told him she had just gotten dismissed from another group because, "I'm too short and I'm going home to commit suicide."

"He asked me to dance for him," related Sondra. "I danced with vengeance. A couple of weeks later I received a call to come to the finals. I didn't even know what finals were," she laughed. "I did some routine that was given to us. I saw Monty Prosier and Robbins in this heated discussion. I kept edging closer trying to hear. 'I want the kid. I don't want to the kid' - back and forth like that. I heard Jerry say 'I want the kid with the fat legs.' I was the kid with the fat legs. Jerry won. I got the job. There were 10 boys and 11 girls that were chosen for High Button Shoes. And, I became a Broadway baby."

Lee was barely 17 when High Button Shoes opened on Broadway at the New Century Theatre on October 9, 1947. The production closed on July 2, 1949 after 727 performances.

Robbins has been reported to have had a dark side.

"He did have a dark side," confirmed Lee. "I was never really subject to his dark side because I never needed his approval. I was too young and I was too naive to know that I needed him to say - 'You're wonderful.'"

According to Lee when Robbins headed into a dark mood; "He actually turned dark - his eyes got blacker and it seemed that his skin even got darker. He would kick things. For me, his dark side was fascinating because I was never the center of it. I know people who were wounded by him, but not me. You got hurt by him if you really needed his approval - and a lot of actresses did."

Raising her voice into a high pitched, effervescent tone, she mimicked - 'Oh, Jerry, did you like this?' Then you got skewered. Whatever that need was in those showgirls, it was something that he truly couldn't deal with."



Marlon Brando and Wally Cox were childhood friends. Cox died of a heart attack in 1973. Brando kept Cox's ashes in his closet, and when Brando passed away in 2004, both of their ashes were combined and scattered in Death Valley, California.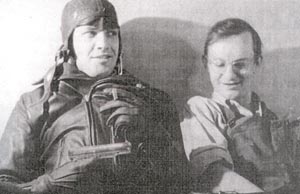 Marlon Brando was Lee's best friend and his intimate confident, confessing things only to her - a confidence that has long been confirmed by Brando biographers and friends.

"We remained friends until the day he died. In a way he took my virginity, I guess you could say that. Just say he was my first lover. There was something much deeper than just a physical relationship between Marlon, myself and Wally Cox," related Lee who shared a rooming house with Brando and Cox, who became famous starring as Mr. Peepers on the hit 1952-55 television series.

"Jimmy Dean was there at that time," Lee continued. "Jimmy really thought he was Marlon. He got a motorcycle. He even tried to go to the same analyst."

"I think Marlon Brando confided in me because I was young. I wasn't a threat. He was a very private person. There was a group of us - Maureen Stapleton, Billy Redfield, Wally Cox, Marilyn Gennaro, who eventually married Wally. We'd go out on motorcycles. Wally was making some money and he bought some land in Rockland County."

"We would go there and dig this big hole, fill it with twigs, put pieces of steak on long pointed sticks. And, we'd toast marshmallows. We told each other stories about our families."

"At some point I think Marlon just elected me to be his younger sister. I knew his sisters, but I was like his kid sister."

Eventually that entire group became famous - each in their own way.



Sondra Lee rehearsing Tiger Lilly. 1954 photo by Bob Willowbe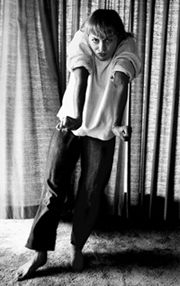 Lee created the role of Tiger Lily, leader of the Never-Never-Land tribe. Along with the late Mary Martin and Cyril Ritchard, who played Captain Hook, Sondra Lee, was one of the few cast members who appeared in the full Broadway run and all three television versions of Peter Pan.

The attention the Tiger Lily role cast upon Lee's career caused her to reassess her job opportunities.

"I wanted to continue my career as a serious actor and dancer, but people only wanted to see Tiger Lily. To this very day, I get fan mail for Tiger Lily."

Lee's dancing talents took her to Europe which is where she met Frank Sinatra.

"I was very young and I'm not a drinker at all. I was in France and I went to the bar and I saw ladies ordering Gibsons. I ordered a Gibson and immediately got dead drunk. Then I saw this little figure at the end of the bar," said Lee.

It was Ella Logan who was nursing her wounds from almost being booed off a London stage.

"Ella had opened in London for Louie Armstrong and the audience didn't want to hear her. She was a big star but they didn't want to hear her," reiterated Lee about the star who created the role of Sharon McLonergan in the original Broadway production of Finian's Rainbow, singing the show's most famous song, How Are Things in Glocca Morra? "They wanted to hear Louie," recalled Lee about Ella's public humiliation. "She had gone to Paris to emotionally recover."

Logan decided that a better balm might be found in Spain and took Lee along for the ride.



Frank Sinatra. Sondra Lee saw him with his legs dangling out a window and heard him insult Ella Logan, who originated the role of Sharon McLonergan in the original production of Finian's Rainbow, singing the show's most famous song, How Are Things in Glocca Morra?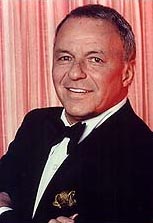 "When we were in Spain, Sinatra was there. He found out Ella was there and invited her to his hotel room. She took me along. That is how I met Sinatra. By that time he was a huge star. He was seated on the window sill of his hotel room with his legs dangling out the window. He made some really unkind and snide comments to Ella. I have no idea if he was drunk. He was showing off. He said things to Ella which wounded her deeply, which she didn't need. Things like - 'Tell us about your big success in London. Did you sing Glocca Mora?' It was snide and I thought he was a smart-aleck."

Sinatra excepted, Sondra Lee has fond memories of Europe. She co-starred in Les Ballets De Paris.

"The South of France is where I have spent some of my best times," said the pint size bundle of dynamite who had an affair with Baron Philippe de Rothschild. His vast holdings include the Chateau Mouton Rothschild vineyard. "He was an extraordinary man," she fondly recalled.

Lee had met him after he and his wife attended a show in which she was dancing.

"When I knew him he was a poet, a grandfather and one of the most successful vintners of the 20th Century. I met them and we had dinner first and then we went to the theater."

"Then we all went to Rumplemeyer's," she said referring to the once elegant cafe and ice cream parlor, which was on Central Park South near Fifth. "We were met by a bunch of people and it was - Oh, Philippe can you do this for me? Oh, Philippe can you do that for me? Then he turned to me and said, 'What can I do for you?'"

Lee asked him to write her a Haiku. He did.

"When I got home that evening the telephone was ringing and he was on the other end. He wanted to know if I was free on Saturday night. I said no, I'm not. He told me to 'break it'. That's how it all began. I'm not a quick, hot affair type. The love affair lasted a long, long time."



Billy Rose was once married to Fanny Brice
"Billy Rose was one of my lovers. He was Billy Rose production, let me tell you! He was a fascinating man. He said he could buy anything. I never found him difficult. I found him amusing. I found all of these guys amusing. And, someone to learn from."

"I met Billy at Virgil Thompson's," she said of the man who was an American composer and critic from Kansas City, Missouri. He was instrumental in the development of the American Sound in classical music. "Thompson was like a magnet. There were painters, dancers and writers at his parties. I didn't know what Billy Rose was doing there. Billy wanted to know who everyone was and where they were from. One was from Spain. Another from New Jersey. I said - 'I just came from the Unemployment Office.' That's how it started. He said; 'What can I do for you?'

"I told him I'd love to go to the Ziegfeld Theater," recalled Lee about her reply to Rose in which she let him know that she had heard about his offices where he could see the stage from his window.

"That's where he took me," she fondly remembered.

Then there were her romps in the hay with Federico Feline whom she calls "extraordinary." Sondra had been living in Spain and was cast in the Feline flick LaDolce Vita.

"He was a special man. They were all special men," she hastened to add. "He was a totally different personality and read on life than Billy Rose. He was a cartoonist before he became a film director. He doodled big time. I found him a very special person."

Lee insists she has no favorite production, "but I have favorite people."



5-time Tony Award Winner Angela Lansbury is co-starring with Catherine Zeta-Jones in the revival of A Little Night Music at the Walter Kerr Theatre.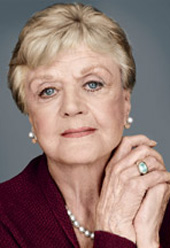 "Angela Lansbury. She is an antidote for a hundred evils. She is a consummate artist. I worked with her in Parasido. She was a gift in herself. She is one in a million," she said of the legendary performer who is currently co-starring with Catherine Zeta-Jones in the revival of A Little Night Music at the Walter Kerr Theatre.

Broadway To Vegas threw out some names of people Sondra Lee has worked with and she replied:

Paul Newman - "I knew him from the Actors Studio. He was just a terrific person and a wonderful actor, as well. Just a good guy. There are very few people in the theater that you can say that about. You remember their performance, but you don't really know them. He was a great guy."

Dustin Hoffman - "A very talented person. He is very amusing and very needy. He just needs attention. He is very childlike."

Donald Sutherland - "I liked him a lot and he is a good actor."

"Stella Adler was my teacher. She was Marlon's teacher and he brought me to her. I taught for her for almost 15 years. She was one of the great influenced of my life. One day she called me very seductively and said; 'Darling, I want you to teach," said Sondra imitating Stella's affected vocal persona. "'I'd like you to teach style - because no one has it.'"

"One time Stella was in Tiffany's, or one of those stores, and the sales clerk asked her if she was English. Stella puckered up her lips and said; 'No darling, just affected.'"



Carol Channing, Sondra Lee who was Minnie Fay and Eileen Brennen, who portrayed Irene Molloy, at the original recording session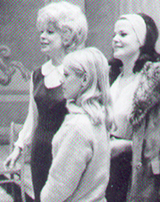 Sondra Lee was Minnie Fay in Hello, Dolly! alongside two famous Dollys - Carol Channing and Ginger Rogers.

She remembered a Christmas when Carol Channing was buying Christmas presents for the Hello Dolly! cast.

"It was before Christmas and Carol Channing asked everyone in the cast their initials - so we got all excited - thinking sterling. Then these boxes got delivered to our dressing rooms. One by one we all tore them open. The women got huge bloomers with our initials. The guys got these skinny ties which were stamped with their initials. No, it wasn't a gag gift. It was the gift. Hello!"

"I went down to Carol's dressing room and I told her that I would keep them forever. She said; "Wonderful, wonderful," reported Lee imitating Channing's distinctive voice.

"I framed them and kept them in my bathroom!"



Richard Skipper as Carol Channing, Sondra Lee and Donna Hanover at the recent book signing and reading at Lincoln Center Barnes and Noble. Several years ago Dancers Over 40 (DO40) partnered with Lincoln Center Barnes and Noble "as an opportunity and a way to make these B & N events more enjoyable - by supplying refreshments for the crowd - and the talent," according to DO40 President John Sefakis. DO40 provided deserts and beverages Lee's book signing. Referring to the presence of 'Carol Channing,' Lee explained, "When I am doing these presentation I ask Richard Skipper if he will come as Carol Channing. He is a very generous performer and an incredible person. He does a lot besides Carol. He's an actor." The event was moderated by Donna Hanover.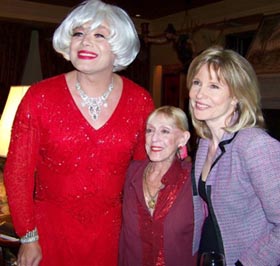 Eileen Brennen created the role of Irene Malloy in the original Broadway production of Hello, Dolly! which opened at the St. James Theater on January 16, 1964. Her scenes involved a close working relationship with her "shop assistant" Minnie Fay. For a time all was well between Brennan and Lee.

"Eileen and I were actually very close friends. But we shared a dressing room and you can get on each other's nerves. One day we had some sort of an altercation. She said - 'Well! I have exclusivity of the dressing. I said; 'Well, so do I?"

"So, they put up a curtain. But the curtain didn't work. It wasn't good enough. I was going to call my agent and she was going to call her agent. The producers told the theater to build a wall. They did. They built a wall in this tiny, stupid dressing room. The only thing is, she had the air-conditioner and I had the radiator. So, she froze in the winter and I was hot in the summer."



Matthew Broderick. For him the wall came tumbling down. Broderick is one of several celebrities who penned an endorsement for the back cover of Lee's book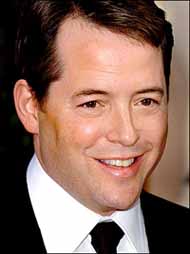 "That wall lasted until Matthew Broderick was to have that as his dressing room. He tried to walk in and they had to take the wall down," she said of the dressing room Broderick used while starring in The Producers.

"Eileen and I have remained friends. She is a marvelous, wonderful person," emphasized Lee.

Broderick as well as Angela Lansbury, Jules Feiffer and Charles Busch have written book endorsements.

It was Sondra Lee that helped push Charles Busch into the well deserved spotlight. Lee produced Busch's famous show Shanghai Moon.

"Charles is a friend and I felt this particular show of his, which I was very familiar with, was great. I took it to a producer friend of mine who cocked around. Finally, I went to the Drama Department, which was an independent company. They said they would do it with me and that is how it got done."

"I'm going to produce something else very soon," she disclosed about Hillbilly Women, a drama with music by Elizabeth Stearns, based on the book by Kathy Kahn. "It's a seven character musical play about the women of Appalachia. I think it has a great deal to do with America, especially in the 70's. These women are amazing. Nothing much has changed," said Lee about the play which Samuel French, Inc describes as; "Based on interviews in Appalachia, this docu drama features seven women who reveal in song and narrative their personal stories of survival against incredible odds."

"They are poor and a lot of them are products of incest," continued Lee. "They made the Levi jeans. They have black lung disease. I think it is an important piece of American history. I have music from The Judd's and Peter, Paul and Mary, old Union songs. Things that are meaningful."

"I'm a member of the Actors Studio and about 30 years ago I saw this play done - very differently - with very young actresses from The Actors Studio. This version is with much older actresses and it is just brilliant."

Most dancers don't get into The Actors Studio.

"I am a serous actress and also a serious painter," she explained. "You audition to get into Actors Studio. In its heyday, was an elitist gymnasium for actors to work on their craft. I learned to direct and experiment and work from feed back."



Enzo Stuarti was in the flop Reuben, Reuben but went on to become a Las Vegas headliner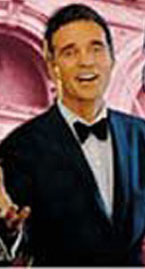 Lee reports no bad career experiences, "although there was one that was a huge flop - Reuben, Reuben by Mark Blitzstein. It's like if you have a child that isn't quite right and somehow it's you favorite of all your children."

"On opening night in Boston it was like being in Europe. People were booing and people in the audience turned on each other. I remember the Second Act opened in an insane asylum. Eddie Albert, who was the star, had the line - 'My God, I must have been crazy.' Somebody in the audience said - 'You are! You are!'"

"The people in the play were amazing, talented people," she said referring to Kaye Ballard, George Gaynes, Evelyn Lear, Karen Anders, Tony Dardell and Enzo Stuarti who would become a major Las Vegas headliner.

"The score was remarkable. I'll remember it for as long as I live. The subject matter was about lack of communication that never clearly communicated that to the audience," she laughed.

Reuben, Reuben opened in Boston on October 10, 1955, but closed without going to Broadway.



Boston Playbill for Reuben, Reuben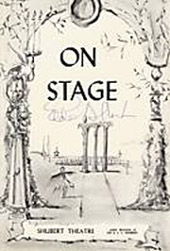 "I did a dance in it, sort of a modern version of Romeo and Juliet - long before West Side Story. There was a wonderful young dancer named Timmy Everett who was in Dark At The Top of the Stairs. We stopped the show cold. They came and got us in our underwear to come and take an extra bow."

Reuben, Reuben was reviewed by Stephen Arnold for the Tuesday, October 18, 1955 issue of The Harvard Crimson. Part of his review included comments about Sondra Lee.

"Two facets of the production are excellent. The settings by William and Jean Eckart are ingenious and colorful. They have overcome the common musical comedy problem of the transition from scene to scene by integrating the stage changes into the opening moments of each succeeding scene. The chorography, under the direction of Hanya Holm, is responsible for the best number in the show, a ballad sung by Reuben and pantomimed by an extraordinary pair of dancers, Sondra Lee and Timmy Everett. Miss Holm has also staged a wonderfully humorous street fight, as well as a terrifying yet lovely ballet in an insane asylum. But these redeeming features cannot rescue Reuben, Reuben from a disastrous fatc-sheer incomprehensibility."

How did Sondra Lee get into that disaster in the first place? Lee was already in another show when she auditioned for Reuben, Reuben which caused director Robert Lewis to question her reasoning.

"I told him I have to work with Mark Blitzstein," she said of the man most remembered for his libretto and English lyrics for the Off-Broadway production of Kurt Weill and Bertolt Brecht's The Threepenny Opera, including Mack the Knife which became a standard. "Mark Blitzstein was there and heard me say that," she continued. "He said - 'She's in!'"

Generally Lee has gotten what she wants.

"My life has been like that," she conceded. "Things have fallen into place."

Childless and twice divorced, Lee says her pupils are her 'children'. "At least the gifted ones are my children," she joked. "I care about them and I care deeply about theater people."



Broadway To Vegas is supported through advertising and donations. Priority consideration is given to interview suggestions, news, press releases, etc from paid supporters. However, no paid supporters control, alter, edit, or in any way manipulate the content of this site. Your donation is appreciated. We accept PAYPAL. Thank you for your interest.


SWEET CHARITY


CELEBRITY CHARADES JACKPOT

Julia Roberts will plat charades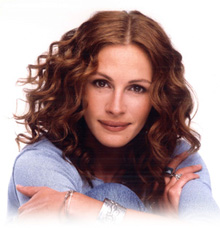 takes place Monday 7, 2009 at The LAByrinth Theater Company in NYC.

Spectators can cheer four celebrity teams as they bluff and bust in a fearsome and hilarious no-limit speed-charades tournament.

Charades players announced to date include;

Ian Astbury, Bob Balaban, Bobby Cannavale, Erika Christensen, Tom Colicchio, Billy Crudup, Philip Seymour Hoffman, Padma Lakshmi, Jesse L. Martin, Christopher Meloni, John Ortiz, Julia Roberts, Sam Rockwell, Cynthia Rowley, Daphne Rubin-Vega, Julia Stiles, Justin Theroux, Yul Vázquez, Kristen Wiig and David Zayas.

All proceeds from this event will support LAByrinth Theater Company's 18th Season.

NEIL PATRICK HARRIS

Neil Patrick Harris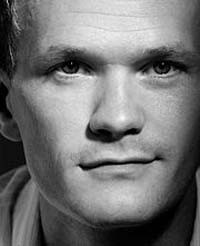 will be honored by the Trevor Project at their Cracked Xmas event at the Wiltern Theatre in Los Angeles on December 6.

The Trevor Project, which provides crisis and suicide prevention efforts among lesbian, gay, bisexual, transgender and questioning youth, will recognize Harris with The Trevor Life Award for emerging "as a compelling example for LGBTQ youth through his extraordinary professional and personal success."

Survivor host Jeff Probst will present Harris with the award.

The organization was founded in 1998 by three filmmakers whose film, Trevor, a comedy/drama about a gay teenager who attempts suicide, received the 1994 Academy Award for Best Short Film (Live Action), operates the only accredited, nationwide, around-the-clock crisis and suicide prevention helpline for LGBTQ youth.

"For many years, I have been a passionate and enthusiastic supporter of The Trevor Project's lifesaving work, and I'm deeply honored to be recognized by an organization which has such a vital mission," Harris said in a statement. "Everyone, regardless of their sexual orientation or gender identity, should be able to live their lives proudly as exactly who they are. I'm hopeful that in accepting this award, and in helping to build further awareness of The Trevor Project's resources, I can in some small way make a difference in the lives of LGBTQ youth." The Trevor Project will also present AT&T with The Trevor Hope Award, as a "champion of diversity and a progressive corporate leader committed to equality."

Cracked Xmas, The Trevor Project's largest, annual fundraiser, brings together top entertainers to support the organization's programs including its free and confidential helpline, in-school workshops, community outreach, advocacy efforts and educational resources.

81st ROYAL VARIETY PERFORMANCE

Whoopi Goldberg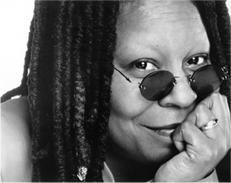 takes place Monday, December 7, in the presence of Queen Elizabeth and Prince Philip.

Staged at The Opera House Theatre, in Blackpool's Winter Gardens, England. This legendary Opera House is the largest theatre in the UK outside of London with a seating capacity of 3000.

The Performance, presented annually in aid of the Entertainment Artistes' Benevolent Fund (the EABF), will be the first time that the Royal Variety has been staged in Blackpool since 1955.



Lady Gaga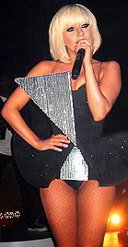 Acts lined up to appear include:

The amazing and multi-award winning, Bette Midler, Oscar winner Whoopi Goldberg, along with the cast of the smash-hit West End production, Sister Act.

Canadian singer and Grammy Award winner, Michael Buble, X Factor winner Alexandra Burke, teen superstar Miley Cyrus, opera star Katherine Jenkins and the critically acclaimed comedians Jason Manford and Paddy McGuinness.

Also on board are Dutch violinist, conductor, and composer Andre Rieu, Paul Zerdin, Eccentric American chart-topper Lady Gaga, Pilobolus Dancers, Here Come The Girls with Grammy Award winner Chaka Khan, multi-award winning singer-songwriter, Anastacia, and singer-songwriter and actress, Lulu, BRIT Award winning singer, Mika, Adam Hills, Hal Cruttenden, Faryl Smith, The Heavy Cavalry & Cambrai Band, Morecambe (aka Bob Golding as Eric Morecambe), acrobats Les 7 Doighis De La Main and Urban dance troupe and Britain's Got Talent winners Diversity will also perform in front of the Queen and the Duke of Edinburgh as part of their prize for winning the TV talent show.

Award-winning comedian Peter Kay serves as host.






SPREADING THE WORD


WE HAVE A WINNER Doris Bosley of Orlando, Florida is the lucky winner of the 50th Anniversary CD of The Sound of Music and the gorgeous pop-up book, courtesy of Sony Masterworks Broadway. See Broadway To Vegas column of November 15.2009

AN EVENING OF BECKETT WITH TONY AWARD WINNER STEPHEN DILLANE Just a few days before Lincoln Center presents the U.S. premiere of director Katie Mitchell's One Evening (Dec 9-11), a performance that features both Beckett's prose and Schubert's song-cycle Winterreise, the 92nd Street Y's Poetry Center hosts a complementary reading of Beckett's work (poetry and prose), and discussion with actor Stephen Dillane, who is the star of One Evening.

Monday, December 7, at the 92nd Street Y, in New York City.

OLD GLOBE THEATRE in San Diego will stage a media presentation December 3, led by Executive Producer Lou Spisto. The press will participate in a tour of the Globe's new facility followed by a Q&A session.

THE UNCENSORED STORY OF THE SMOTHERS BROTHERS To mark the fiftieth anniversary of the debut of Tom and Dick Smothers as a comedic duo and the fortieth anniversary of the sudden cancellation of their show by CBS, join David Bianculli - television critic for National Public Radio's Fresh Air and author of the new book Dangerously Funny: The Uncensored Story of the Smothers Brothers Comedy - for a look at how Tom and Dick's opposition to the Vietnam War, support of civil rights, relentless lampooning of politicians, and introduction of now-legendary talents Steve Martin, Rob Reiner, and more.

Thursday, December 3, 2009 at the Skirball Cultural Center in Los Angeles.





OTHER PEOPLE'S MONEY


VANDERBILT HALL

Vanderbilt Hall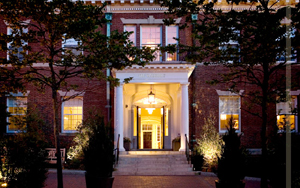 a luxury mansion hotel, constructed over 100 years ago during the Gilded Age by Alfred Vanderbilt as a residence for his mistress, has been purchased and will be turned into an elegant European style hotel.

Located in the heart of Newport, Rhode Island, the new owner is Peter de Savary, known as PdeS to his friends. He was the British challenger for the Americas Cup in 1983 with his yacht Victory in Newport.

de Savary intends to redefine Vanderbilt Hall by improving certain elements of decor, furnishings and artwork and expanding the garden to include an outdoor swimming pool to compliment the spa and indoor pool. Most importantly, guests at this mansion will be treated as if they were at a relaxed house party and not a hotel. The intimate Monty's Bar - named after PdeS' Chihuahua - will compliment casual dining with English quirks to the menu, emphasizing fresh, local and seasonal produce.


GET WELL SOON TO . . .


DAVID HASSELHOFF 57, who has been hospitalized before for alcoholic poisoning, was rushed to Los Angeles Cedars-Sinai Medical Center on Friday after suffering a seizure. The news was first reported by RadarOnLine.com Hasselhoff had reportedly been drinking during the two days prior to the seizure.

The emergency call to police was made by his daughter, Hayley, who has spent several of her teen years acting as the parent to her father. When Hasselhoff appeared in the Las Vegas production of The Producers he was a drunken mess. See Broadway To Vegas column of February 11, 2007 and Broadway To Vegas column of May 6, 2007.



THAT PERFECT MOMENT by Charles Bartlett and Jack Cooper. Original Songs by Sky Keegan. Directed by Rick Sparks.

Starring Guerin Barry, John Bigham, Bruce Katzman, Kelly Lester, Tait Ruppert.

It's holiday time, and life sucks for Mark Vanowen. He's just lost his temper, and with it his job, at the office Christmas party. Nothing ever seems to go right for him - not since that glorious day, 35 years ago, when his band triumphed in front of a crowd of adoring fans at the Venice Pavilion. Now, with the chance of a comeback looming in the air, he's assembled his former band-buddies for a seasonal party. Will the four aging boomers be able to recapture "that perfect moment," half a lifetime ago, when they were cool and their band was hot?

Performances of That Perfect Moment take place Fridays, Saturdays and Sundays December 5 through January 17, 2010 at The Little Victory Theatre in Burbank, CA.

POP! the Andy Warhol-inspired musical with a book and lyrics by Maggie-Kate Coleman and music by Anna K. Jacobs. Directed by Mark Brokaw.

Who shot Andy Warhol? The fabulous drag queen Candy Darling hosts a happening whodunit musical in which the famous - and infamous - denizens of Warhol's legendary Factory all have motives to pull the trigger. But the pop art icon unravels an even bigger mystery as he confronts not only the prime suspects, but also his art and his own greatest creation: himself.

Randy Harrison stars as the iconic pop artist Andy Warhol with Doug Kritzer as Warhol film star Ondine. Leslie Kritzer will portray attempted Warhol murderer and feminist writer Valerie Solanas, with Brian Charles Rooney as transsexual Warhol film star Candy Darling and Cristen Paige as Warhol's muse Edie Sedgwick. Other cast members include Danny Binstock as poet and long-time Warhol assistant Gerard and Emily Swallow as Factory regular and Warhol film star Viva.

Denis Jones choreographs with musical direction by Lynne Shankel. The design team includes Valérie Thérèse Bart (scenic design), Ying Song (costume design), Kevin Adams (lighting design), David Budries (sound design), Yal Yarden (projection design), Bruce Coughlin (orchestrations) and Catherine Sheehey (dramaturg). The world premiere began previews Friday, officially opening on December 3 running through December 19 at Yale Repertory Theatre in New Haven, CT.

FROSTY THE SNOW MANILOW Directed by Matt Walker.

Get Ready to Take a Chance Again on a brand new musical that melts together the holiday classic Frosty the Snowman and the sounds of the love-song-crooner Barry Manilow.

Could It Be Magic when Frosty wakes up Somewhere in the Night on a winter Weekend in New England?

Don't miss this family fun musical parody because Frosty Can't Smile Without You!

Presented by a renowned ensemble of actors, comedians and musicians known as The Troubadour Theater Company.

December 2, 2009 - January 17, 2010 at the Falcon Theatre in Burbank, CA.

AMERICAN TREASURE Written and directed by Julia Jarcho.

Featuring: Aaron Landsman and Jenny Seastone Stern.

A new play about scouring the landscape and looking for the missing pieces. One night, a Real History Detective meets a gumptious young vagabond with a harrowing past. Together, they'll follow a paper trail of blood and tears that goes all the way back to this nation's beginning. Or somewhere else.

Sets by Jason Simms. Costumes by Colleen Werthmann Lights: Ben Kato.

Performances through December 12, presented by 13P, at The Paradise Factory in NYC.

A LITTLE NIGHT MUSIC based on Ingmar Bergman's film Smiles of a Summer Night, featuring music and lyrics by Stephen Sondheim, a book by Hugh Wheeler and directed by Trevor Nunn.

Starring Catherine Zeta-Jones in her Broadway debut as Desirée Armfeldt, 5-time Tony-Award winner Angela Lansbury as Madame Armfeldt, Alexander Hanson as Fredrik Egerman, Aaron Lazar as Count Carl-Magnus Malcolm, Erin Davie as Countess Charlotte Malcolm, Leigh Ann Larkin as Petra, Hunter Ryan Herdlicka as Henrik Egerman & Ramona Mallory as Anne Egerman.

The cast also includes Stephen R. Buntrock, Bradley Dean, Katherine Leigh Doherty, Marissa McGowan, Betsy Morgan, Jayne Paterson, Kevin David Thomas, Keaton Whittaker, Karen Murphy, Erin Stewart & Kevin Vortmann.

Set in a weekend country house in turn of the century Sweden, bringing together surprising liaisons, long simmering passions and a taste of love's endless possibilities. Hailed as witty and wildly romantic, the story centers on the elegant actress Desirée Armfeldt and the spider's web of sensuality, intrigue and desire that surrounds her.

The creative team includes Lynne Page (Choreography), Caroline Humphris (Musical Supervision), David Farley (Set & Costume Design), Hartley T A Kemp (Lighting Design), Dan Moses Schreier and Gareth Owen (Sound Design), Angelina Avellone (Make-up Design), Paul Huntley (Wig Design), Jason Carr (Orchestrations) and Tom Murray (Musical Direction).

Previews began on Tuesday, November 24, 2009 towards an official opening on Sunday, December 13, 2009 at the Walter Kerr Theatre in NYC.

KING ISLAND CHRISTMAS Libretto by Deborah Brevoort. Music by David Friedman. Based on the book by Jean Rogers, with illustrations by Rie Munoz.

Beautiful music illuminates the spirit of giving in this joyful tale of community based on a true story of a tiny Alaskan village on King Island in the Bering Sea. It's just before Christmas and the villagers await the arrival of the ship carrying their priest and provisions for the winter. But the weather is getting worse, the ice is closing in, and the ship's arrival is in peril. The islanders pool their strength and courage to conquer the mountain of trouble that stands in their way.

Performances December 4-18, 2009. Produced by the NYS Theatre Institute and performed at the Schacht Fine Arts Center, Russell Sage College in Troy, New York.

NUTCRACKER presented by the Royal Winnipeg Ballet, featuring the National Arts Centre Orchestra.

This gorgeous version of the classic tale is a child's Christmas fantasy. Nutcracker features Filbert the dancing bear, cavorting mice, a sugar-plum fairy, and a magically growing Christmas tree - all wrapped in a turn-of-the-century Canadian setting.

Featuring choreography by Nina Menon and Galina Yordanova, scenery by Brian Perchaluk, 175 original costumes by Paul Daigle, Tchaikovsky's timeless music, and dozens children.

Nutcracker is a visual and musical spectacle, a holiday confection which preserves the best of the Russian tradition and spices it up with uniquely Canadian ingredients.

December 2-6 at the National Arts Centre in Ottawa, Ontario Canada.

JAY JOHNSON: THE TWO AND ONLY! the one-man show which won the 2007 Tony Award Winner for Special Theatrical Event, directed by Murphy Cross and Paul Kreppel, returns to the Colony Theatre in Burbank, CA.

Jay's personal journey intertwines the dark history of ventriloquism with the story of a shy boy in Texas who finds his passion - and a series of classic routines that leave the audience howling with laughter. It's more than just a stand-up act - it's an evening of heartwarming hilarity for the whole family, although a couple of puppets are given to slightly salty language.

The design team includes; scenery by Beowulf Boritt; Lighting is by Clifton Taylor and Original Music by Michael Andreas.

Opens on Thursday, December 3 for 10 performances through Sunday, December 13, 2009. Colony Theatre in Burbank, CA.





WHO'S WHERE


THE WHO will perform in the Super bowl XLIV halftime show of the Oakland Raiders at Dallas Cowboys game on CBS at Dolphin Stadium in South Florida on Sunday, February 7.

KISS kick off the month of December with a show Tuesday, at Jobing.com Arena in Glendale, AZ on Wednesday the show is at the University of Texas in El Paso. Friday finds the group at the Frank Erwin Center in Austin. Saturday they are on stage at the Toyota Center in Houston and next Sunday, December 6 they are in the spotlight at the American Airlines Center in Dallas.

BRIAN SETZER ORCHESTRA brings their music to the Hammerstein Ballroom in NYC on Monday, November 30. Then they head to the State Theatre in New Brunswick, NJ following by a Wednesday gig at the State Theatre Center for the Arts in Easton, PA. On Friday they are on stage at the MGM Grand at Foxwoods in Mashantucket,CT.

SMOOTH JAZZ CHRISTMAS with Dave Koz, Rick Braun, David Benoit, Brenda Russell and Peter White have busy week. On Monday, November 30, the show is at the Philharmonic Center for the Arts in Naples, FL. Wednesday's show is at the King Center for the Performing Arts in Melbourne, FL. On Thursday they'll entertain at Ruth Eckerd Hall in Clearwater, FL. Friday they are center stage at Playhouse Square in Cleveland, OH. Saturday's performance is at the Auditorium Theatre in Chicago.

BILLY JOEL AND ELTON JOHN who says he is feeling fine after a nasty illness that hospitalized him, resume their tour a stop Friday, December 4, at the HSNC Arena in Buffalo, NY.

WEDNESDAY NIGHT AT THE IGUANA hosted by Dana Lorge and Richard Skipper. Barry Levitt on keyboard and Saadi Zane on bass. Guest son Wednesday, December 2 include: Raissa Bennett, Hector Coris, Cynthia Crane, Jaron Vesely and The Marquee 5 (Mick Bleyer, Adam Hemming, Vanessa Parvin, Sierra Rein, Julie Reyburn) singing selections from their upcoming revue, We Can Make It...The Songs of Kander & Ebb. The Iguana VIP Lounge in NYC.

SARA EVANS performs today, Sunday, November 29, at the Qwst Arena in Boise, ID> On Wednesday her tour stops at the Gallo Center for the Arts in Modesto, CA. On Thursday the show is at the Pechanga Resort in Temecula, CA. On Friday she is on stage at the Chikchansi Gold Resort in Coarsegold, CA. Saturday finds her at the Arkley Center in Eureka, CA.

PAUL McCARTNEY delighting fans in Hamburg, Germany with a show Wednesday, December 2 at the Color Line Arena. On Thursday he's in the spotlight a the O2 World Arena in Berlin.

MILEY CYRUS on stage tonight, Sunday, November 29, at the Philips Arena in Atlanta, GA. On Tuesday her tour stops at St. Pete times forum in Tampa, FL. Wednesday she performs at the American Airlines Arena in Miami.

BIG BAD VOODOO DADDY will get things hoppin' Wednesday, December 2, at the Jesse Auditorium in Columbia, MO. Of Thursday they are at the Horseshoe Casino in Council Bluffs, IA. Friday the show is at the McCain Auditorium in Manhattan, KS. On Saturday they are in the spotlight a the Pantages Theatre in Minneapolis, MN.

BLIND BOYS OF ALABAMA bring their musical harmonies to the Grand Theatre in Kingston, Ontario on Tuesday, December 1. On Wednesday the show is at the Sean O'Sullivan Theatre in Saint Catharines, Ontario. Thursday they take to the stage at The Centre for the Performing Arts in Oakville, ON. On Saturday they are at FitzGerald's in Berwyn, IL.

CHRIS BOTTI opens a two night stand Friday, December 4 at Orchestra Hall in Minneapolis, MN.





Next Column: December 6, 2009
Copyright: November 29, 2009. All Rights Reserved. Reviews, Interviews, Commentary, Photographs or Graphics from any Broadway To Vegas (TM) columns may not be published, broadcast, rewritten, utilized as leads, or used in any manner without permission, compensation and/or credit.
Link to Main Page
---
Laura Deni



U.S. Postal Address: Post Office Box 60831, Las Vegas, NV 89160
CLICK HERE FOR COMMENT SECTION