! >
Broadway To Vegas
  
 SHOW REVIEWS CELEBRITY INTERVIEWS GOSSIP NEWS

| | |
| --- | --- |
| | |
COMEDIAN RITA RUDNER TAKES A STRONG POLITICAL STAND - -PITTSBURGH INTERNATIONAL LESBIAN & GAY FILM FESTIVAL - - KISS THE PAST HELLO: TEENS BANNED FROM SEEING PHOTOGRAPHS OF TEENS - - PATRICK DEMPSEY CENTER FOR CANCER HOPE AND HEALING - - BARRY MANILOW DONATES MUSICAL INSTRUMENTS - - ATHOL FUGARD'S THE TRAIN DRIVER - - CELEBRITIES BURIED WITH UNUSUAL BELONGINGS - - THE PRINCE MUSIC THEATER FINALLY GAVELED DOWN - - DONATE . . . Scroll Down


CONTENTIOUS POLITICAL RACE NO LAUGHING MATTER FOR COMEDIAN RITA RUDNER
George Clooney stumped for his father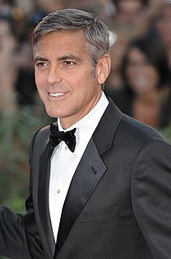 Entertainers routinely get behind political issues. Opining about a candidate is usually left to presidential elections, when stars take sides and find any box office backlash is tempered with a safety-in-numbers endorsement approach.

Since performers sell tickets to both sides of the political aisle, it's a courageous move to stump for a candidate - especially in a pivotal race.

Sure, there are exceptions to the rule. George Clooney endorsed a candidate and campaigned for him in his home state of Kentucky - but that was his father. When Nick Clooney ran for Congress in 2004, George raised over $600,000 from fellow celebrity-activists for his father's unsuccessful campaign, and made personal appearances on behalf of his father.

Noted for being a liberal activist Clooney pushed back a movement which attempted to convince the heart-throb to run for political office in Kentucky, including 2008 talk of a Clooney candidacy for US Senate against incoming Minority Leader Mitch McConnell. Clooney's remark on the possibility of his entering politics, however, has been: "Run for office? No. I've slept with too many women, I've done too many drugs, and I've been to too many parties".



Keeping abreast of the political scene, Rita Rudner isn't afraid to be up front about her opinions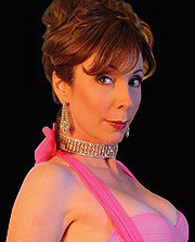 Comedienne Rita Rudner doesn't do drugs, but she has been to a lot of parties and - rumor has it - slept with her husband on numerous occasions.

She brings her wit and observations to the stage at Harrah's hotel in Las Vegas.

A Nevada election which has gained national attention is the attempt by Sharron Angle to unseat Sen. Harry Reid. The hard fought campaign has turned bitter and expensive.

Rudner is a soft spoken lady - whose favorite color is pink - a person anyone would be fortunate to call their best friend or neighbor. For any ticket selling performer to take an up-front stand about a race which is expected to be both close and contentious is - ballsy.

That computer E-mail send button got pushed, transmitting into Nevada computers an E-mail whose message is emphasized with bold face type, capital letters and italics. It begins with the recipient's name in a personal greeting. The missive states:



Sen. Harry Reid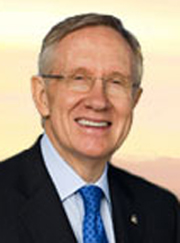 "I've known Harry Reid for years - and I've never met anyone who cares more, or fights harder, for Nevada families. Whether you're a performer on the Strip or a fighter pilot at Nellis - a stay-at-home parent in Elko or a teacher in Reno - Senator Reid is fighting for you. That's why I'm so proud to fight for him."

"All my juice in the comedy world could never get $200 million dollars in foreclosure assistance to help Nevadans stay in their homes. Truth be told, only Senator Reid has that kind of juice."

"His opponent, on the other hand, has an altogether different kind of juice. So when his campaign asked me to lend my vocal talent to producing a commercial for Sharron Angle's new juice drink, I jumped at the chance - it's made with deMint and REAL LEMON SITUATIONS!!!"

"I hope the Academy is watching," she wrote, which was followed by a link to the new spot.

That took the reader to a tongue-in-cheek ad "for" Sharon Angle's "Crazy Juice" - which the E-mail states was paid for by Harry Reid.

Following the video section the E-mail continued:



Sharron Angle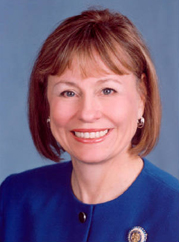 "And after you're done watching that video, and you've caught your breath from being doubled over with all-consuming laughter, chip in a few bucks to help Harry beat Sharron Angle and keep standing for us!"

"President Bush and Karl Rove wrecked Nevada's economy, now "Bush's Brain" (didn't he have his own? oh. right.) Rove is running millions in TV ads right here - funded by secret contributions from the same billionaires who profited from their disastrous economic policies."

"I love comedy, but Bush, Rove, Angle and these extreme Tea Partiers cannot be laughed off - we've got to work together to defeat them!"

"Thanks so much for reading, and for your consideration."

She then signed the E-mail and added a P.S.

"Your best friend ever,

-Rita

"P.S. Angle has repeatedly talked about the possibility of an armed insurrection in America if she doesn't win at the ballot box. I'm not making this stuff up, believe me, I wish I was. I couldn't if I tried - it's just that CRAZY."

Reid and Angle face off Thursday, October 14, in their first debate. Rudner's show is dark that night. She returns to the Harrah's stage on Saturday, October 16, which is the day Early Voting in Nevada begins. Don't expect the funny lady to let that slide by.



Broadway To Vegas is supported through advertising and donations. Priority consideration is given to interview suggestions, news, press releases, etc from paid supporters. However, no paid supporters control, alter, edit, or in any way manipulate the content of this site. Your donation is appreciated. We accept PAYPAL. Thank you for your interest.


ART AND ABOUT


KISS THE PAST HELLO: LIVES OF AMERICAN TEEN-AGERS

Untitled photo by Larry Clark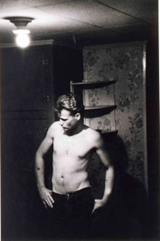 a retrospective of the Tulsa, Oklahoma born photographer Larry Clark's 50-year career chronicles the lives of American teenagers between 1960 and 2010. The photographs depict the everyday lives of teens, from skateboarding to punk rock to experimenting with drugs, firearms and sex. About one in 10 of the pictures portrays young people engaged in sexual activity, and that is what is causing controversy.

The Museum of Modern Art of the City of Paris has deemed the exhibit too sexually explicit to be viewed by minors.

Thus, teen-agers have been banned from the exhibit that is about them.

"It is our duty, as public authorities, to prevent either a legal ban against the exhibition (as a whole or in parts) or a penal threat against the Museum's curators and director," said Paris' Mayor Bertrand Delanoë in a statement.

He continued: "While we can all have personal convictions on the evolution of our society's take on sexuality, the City of Paris is not above the law."

The photographs in question are extremely sexual, but have previously been on display in various institutions across Europe and at the Maison Européenne de la Photographie in Paris.

Curated by Sebastian Gokalp, this is the first retrospective in France of the photographer and filmmaker. The exhibition, designed in close collaboration with the artist, looks back on 50 years of creation through more than 200 original prints, most of them unpublished.

Widely regarded as one of the most important and influential American photographers of his generation, Larry Clark is known for both his raw and contentious photographs and his controversial films focusing on teen sexuality, violence, and drug use. Clark burst into public consciousness with his landmark book Tulsa in 1971, and has continued to use photography to explore urgent social issues pertaining to youth culture.

According to his own website:

"Clark has described how he drank, injected amphetamines, lived off prostitutes, and was arrested for numerous offenses (including various assaults, a knifing, and a shooting). He spent nineteen months of the late '70s in maximum security in Oklahoma after various convictions. In the mid-1970s, Clark received an 'Imprimatur of Excellence' grant of $5,000 from the NEA. While the grant money itself went to lawyers to try to keep him out of jail ("So there goes the NEA, thanks a lot," Clark wrote), he managed to finish a book of photographs and publish it in 1983 under the title Teenage Lust. Although his second book fueled by an NEA grant was delayed by that 19 month jail sentence in 1976 for a parole violation, Teenage Lust was considerably more sexual and disturbing than the first; this time depicting teenage runaways. Well into his 30s, Clark continued to spend time with 15-year-olds, photographing them as they took drugs, had sex, and prostituted themselves. Clark's photographs show, among other things, teenagers having sex in the back seat of a car and a close-up of a prostitute performing oral sex on a teenager. A picture captioned "brother and sister" shows a naked boy with an erection pointing a gun at a naked, tied-up girl. Several photographs include Clark, naked along with the teenagers."

His artwork is included in the permanent collections of The Museum of Modern Art, The Whitney Museum of American Art, The Guggenheim Museum, all in New York, and The Museum of Contemporary Art, Los Angeles.

The exhibition opened last Friday and is on display until January 2, 2011.



STARS PACK FOR THE GREAT BEYOND
Michael Jackson reportedly was buried with one white glove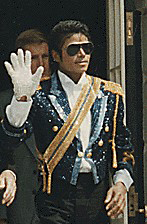 Tony Curtis was laid to rest in a casket which contained just about anything any living human being might need in the great beyond - including Percocet and artificial sweetener. The Las Vegas Sun published the packing list which caused raised eyebrows and smiles when the contents were reprinted across newspaperdom.

Curtis isn't the only celebrity to head off on that final gig with a bag full of oddities.

Reportedly Michael Jackson was buried with one white glove.

Frank Sinatra was buried with a pocket full of memories - a flask of Jack Daniel's whiskey, a roll of ten dimes, a Zippo lighter and a pack of Camel cigarettes.



Lauren Bacall and Humphrey Bogart in To Have and Have Not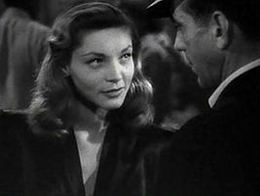 Sinatra's daughter Tina told Larry King on his CNN program that her father always carried 10 dimes, a practice which dated back to the 1963 kidnapping of her brother, when her father wanted to make sure he always had pay phone change.

Tina placed the dimes in his pocket. Her sister, Nancy, put the bottle of whiskey in Sinatra's pocket and others slipped in the cigarettes and lighter.

Actor Bela Lugosi, most famous for his role as Dracula, was buried in his long flowing high-collared vampire cape.

The sweetest parting gift is one Lauren Bacall gave to her husband Humphrey Bogart. The two had starred together in the 1944 film To Have and Have Not. One of her lines to Bogie was, "If you need anything, just whistle." Bacall put a whistle inscribed with that line inside the silver urn with his ashes when he was interred in 1957.


PITTSBURGH INTERNATIONAL LESBIAN & GAY FILM FESTIVAL UNSPOOLS
The Secret Diaries of Miss Anne Lister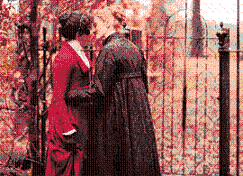 Celebrating its 25th anniversary, the Pittsburgh International Lesbian & Gay Film Festival is considered one of the most respected and attended Alternative Film Festivals in the nation. Lasting for nine days, this year's event begins unspooling October 15 screening both American & International Films, covering a wide variety of themes. The Harris Theater shows many of the Festival Films and the Andy Warhol Museum also participates.

The black-white-silver optional attire opening night party, in the lobby of the South Side Works Cinema, takes place between two opening night screenings. First to unwind is The Secret Diaries of Miss Anne Lister and Violet Tendencies.

The Secret Diaries of Miss Anne Lister stars Maxine Peake as Anne Lister (1791-1840), a wealthy English landowner, diarist and traveler who is often called "the first modern lesbian" for her clear self-knowledge and openly lesbian lifestyle.

The story begins with wealthy orphan Anne living with an aunt and uncle, who are anxious for her to marry well and blissfully unaware of the truth, which Anne records in a coded diary. She defies convention and stirs plenty of gossip by taking part in many activities that were not perceived as the norm for gentlewomen. But Anne's world is turned upside down when her lover enters into a marriage of convenience leaving Anne to seek a new focus in her life.

Much of the script was drawn from Lister's diaries, which were decoded and verified in the late 1980s.



Violet Tendencies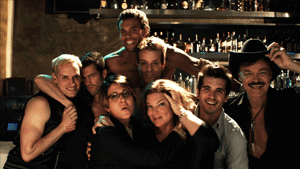 Following the party is the showing of Violet Tendencies starring Mindy Cohn of TV's Facts Of Life who learns a few new facts in this delightful romantic comedy.

She plays Violet, a successful, popular woman reaching her 40th birthday who realizes that her life is filled with wonderful, gorgeous men who love her - and are all also gay. Hoping to find a straight man for her, Violet starts dating and dating with disastrous results. So she begins looking for new ways of locating a mate - which may require her to give up her fabulous friends.

Director Casper Andreas and screenwriter Jesse Archer co-star as her hilarious, monogamy challenged roommates.

Filmmaker Casper Andreas is scheduled to appear at the screening to answer audience questions.


SWEET CHARITY


BARRY MANILOW recently created the Manilow Music Project whose goal is to counteract budget cuts affecting arts and music programs in middle and high schools.

Beginning last August 18, fans who brought a new or gently used musical instrument to the Las Vegas Paris Théâtre box office received a voucher for the performance date of their choice.

On Thursday, October 7, Manilow watched as five truck loads of musical instruments were delivered to 15 Las Vegas Schools.

Manilow is currently performing 78 shows a year for two years at the Paris Théâtre at Paris Las Vegas.

9th ANNUAL AN ENDURING VISION BENEFIT presented by the Elton John AIDS Foundation. CNN anchor Anderson Cooper will return as host, and Sir Elton John will perform with his guest, iconic singer-songwriter Leon Russell.

This year the event presents Enduring Vision Awards to Jeffrey and Marilyn Katzenberg, the Founder and Chief Creative Officer of Jimmy Choo Tamara Mellon OBE, (Officer of the Order of the British Empire), and Victor Pinchuk and Elena Franchuk for their extraordinary contributions to the fight against AIDS and to EJAF's work.

Over the past eight years, An Enduring Vision has grown into a major source of funding for EJAF and for the Community Challenge Grant program EJAF supports through the National AIDS Fund. Since its founding in 1992, EJAF has raised $220 million to support HIV/AIDS prevention, stigma reduction, and service programs in 55 countries around the globe. Monday, October 18, 2010 at Cipriani Wall Street in New York City.

TENOR JOSE CARRERAS

Jose Carreras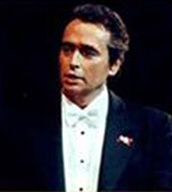 is to perform at Milan's La Scala for the first time since 1996, by headlining a charity concert for the European Society for Medical Oncology. The Three Tenors star will sing at an event to raise funds for cancer research at the Italian opera house tonight, October 10.

The cause is one dear to Carreras - he spent almost a year in a hospital and underwent a bone marrow transplant in 1997 after being diagnosed with leukemia in 1987. The following year he set up a research foundation for the disease.

Jose Carreras was part of the Three Tenors, along with Luciano Pavarotti, who died in September 2007 from pancreatic cancer, and Placido Domingo, who sang at La Scala in April just weeks after colon cancer surgery.

The concert will take place during the European Society for Medical Oncology's congress in the Italian city, which will be attended by 15,000 cancer experts from around the world.

15th ANNUAL GRAND SLAM FOR CHILDREN a benefit concert for the Andre Agassi Foundation for Education took place Saturday, October 9 at the Wynn Las Vegas Resort. Among the stars performing were Jennifer Hudson, Sir Elton John, Jason Mraz, Rob Thomas, and the Canadian Tenors. Tennis legend Andre Agassi served as host.

The annual event supports the Agassi Foundation whose signature project is the Andre Agassi College Preparatory Academy (Agassi Prep), a K-12 public charter school in Las Vegas that strives to provide children with a first-class education.

BEWITCHED, THE SONGS OF RODGERS AND HART will be performed on Thursday, October 14th at The Triad Theatre, NYC by The Philhallmonic Society. KT Sullivan will host this special event benefit concert for this unique organization.

Philhallmonic members participating in the October 14th Triad event are: Karen Arlington, Dolly Ellen Friedman, Jani Gerard, Phil Hall, Wendy Kelly, Valerie Lemon Rendon, Robin Manning, Linda Sue Moshier, Mary Anne Prevost, Rachael Robbins, Amanda Serra, & Diana Silva.

Bewitched is directed and arranged by international Broadway composer, conductor and producer Phil Hall, and is staged by Broadway dancer and choreographer Mark Santoro. Under the leadership of Phil Hall, The Philhallmonic Society is a bevy of beautiful Broadway, cabaret and classical singers who contribute their talents to support humanitarian causes. These multi-talented ladies have been performing free of charge at various charitable organization from The Actors Fund Home to The Salvation Army residence.

PATRICK DEMPSEY

Patrick Dempsey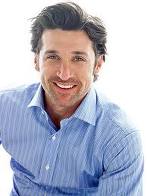 who plays neurosurgeon Dr. Derek Shepherd ("McDream") on Grey's Anatomy started the Patrick Dempsey Center for Cancer Hope and Healing at Central Maine Medical Center in Lewiston after his mother, Amanda, died from ovarian cancer.

In October 2009 when Dempsey introduced the first Dempsey Challenge, registration was closed after reaching the goal of 3,500 cyclists, runners and walkers. The event raised more than one million dollars for the center has become an annual event in the Lewiston-Auburn, Maine, area.

Last week-end over 4,000 people, including 1,500 cyclists participated in the 2nd annual Dempsey Challenge.

The two-day run, walk and cycle event raised over $1.1 million for the center.

Dempsey was among the cyclists.

The center is located in Lewiston because that is where Dempsey was born.






SPREADING THE WORD


SECRET HISTORIAN: The Life and Times of Samuel Steward, Professor, Tattoo Artist, and Sexual Renegade, published by Farrar, Straus and Giroux.

A reading by author Justin Spring takes place Wednesday, October 13 at Northwest University in Chicago. On October 14 the reading takes place at the Milwaukee Gay Arts Center in Milwaukee, WI. On Friday, October 22, author Spring will be at the Indiana University and the Kinsey Institute in Bloomington, IN.

Drawn from the secret, never-before-seen diaries, journals, and sexual records of the novelist, poet, and university professor Samuel M. Steward, Secret Historian is a sensational reconstruction of one of the more extraordinary hidden lives of the twentieth century. An intimate friend of Gertrude Stein, Alice B. Toklas, and Thornton Wilder, Steward maintained a secret sex life from childhood on, and documented these experiences in brilliantly vivid (and often very funny) detail.

In 1932 Samuel Steward (July 23,1909-December 31,1992) was a student of Clarence Andrews, who had written a book which was the vehicle for Maurice Chevalier's first American movie Innocents of Paris (1929). Andrews spent half the year in Paris, where he visited Gertrude Stein many times and then returned to teaching for six months in the U.S, where he told Steward about her. After Andrews died suddenly in 1932, Steward wrote to tell her of his death, and began a long correspondence and friendship with Stein. He visited Paris in 1937 and met her and Alice B. Toklas with whom he corresponded for 20 years after Stein's death.

In 1936 he was dismissed from a position at the State College of Washington due to the portrayal of prostitution in his novel Angels on the Bough. He moved to Chicago, teaching at Loyala until 1946 and then at DePaul University.

Steward met famed sex researcher Alfred Kinsey around 1949 and became an unofficial collaborator, helping Kinsey find new contacts. In 1949, he participated in a BDSM scene for Kinsey to film, with a sadist that Kinsey flew in from New York. He said Kinsey was "as approachable as a park bench" and described him as a liberating influence.

In 1952 he began tattooing in Chicago under the name Phil Sparrow partly because he did not want to jeopardize his teaching job at DePaul. He stopped teaching two years later to write and tattoo full time.

Stewart also met numerous literary figures such as Lord Alfred Douglas (the lover of Oscar Wilde), Thomas Mann, and Andre Gide. Gide once loaned to him for an evening the beautiful young Arab boy that Gide had brought from North Africa to France. Steward's 1981 memoir Chapters from an Autobiography detailed these relationships, as well as other experiences. He also edited the book Dear Sammy: Letters from Gertrude Stein and Alice B. Toklas (Houghton Mifflin, 1977), and wrote two ertrude Stein-Alice B. Toklas Mysteries featuring the famous couple as detectives. Steward was also introduced to Thornton Wilder by Gertrude Stein, who at the time regularly corresponded with the both of them. Wilder famously drafted the third act of Our Town during a brief affair with Steward in Zurich on their first meeting.

Justin Spring is a New York based writer specializing in twentieth-century American art and culture.

CABRILLO MUSIC THEATRE in Thousand Oaks, CA has established the Adopt-A-School, Adopt-A-Senior, Reachout, and PET (Project Entertainment Troops) Outreach programs. Since the inceptions of these programs in 2005, over 27,000 underserved children, in-need seniors, and active military have enjoyed Cabrillo Music Theatre's productions at no charge.

With these programs, Cabrillo makes live theatre accessible to children, seniors, and active military members who otherwise may never have the opportunity to experience a live musical theatre performance.

Cabrillo's Animal Rescue Program, instituted during our 2009 production of Cats, raises funds and awareness for homeless and abused dogs and cats.

AGNES deMILLE: FROM BALLET TO BROADWAY Dancers Over 40's first event of the 2010 - 2011 season celebrates the life and work of choreographer and dancer Agnes De Mille on Monday, October 11th, at St. Luke's Theatre, NYC.

DO40 Legacy Award Winner Gemze de Lappe, who worked extensively with De Mille, brings together many of the remaining creative artists of the time, including Bambi Linn who was in both the stage and screen versions of the original Oklahoma, Iva Withers who is the only person to have performed the leads in Oklahoma and Carousel on the same day on Broadway, which was September 17, 1945.

Also on board are Crandall Diehl (Gentlemen Prefer Blondes), Stuart Hodes (Paint Your Wagon), Bill Guske & Christine Sarry (Rodeo), Hope Clarke (Kwamina), Gail Reese (The Four Marys) and Paul Berne (Come Summer).

Director Choreographer Kathleen Marshall, who worked closely with Ms. De Lappe on the legacy of Agnes de Mille will be present special guest Ted Chapin, President of the Rodgers and Hammerstein organization, will moderate a portion of the event. There will be a special appearance by Richard Skipper as Carol Channing from the de Mille-choreographed Gentlemen Prefer Blondes.

THE TAMING OF THE SHREW by William Shakespeare. A staged reading directed by Kate Mueth.

The performers include Kate Mueth, Nick Fondulis, Michael Nathanson, Alicia St. Louis, Lisa Cory, Josh Perl, Larry Nicks, Max Tabet, Juliet Garrett, Kate Mueth, Josh Gladstone, Devon Leaver, Willa Johan, and an ensemble cast.

Part of Guild Hall's Naked Stage program whose dramatic readings sponsored in part by Dina Merrill and Ted Hartley. Tuesday, October 12 at Guild Hall, East Hampton, NY.

ROCKEFELLER CENTER home to the famous gilded Prometheus statue, Rockefeller Center's sunken plaza was transformed into world famous Ice Skating Rink on Friday, October 8th. Time to lace up your skates and hit the ice during The Rink's 74th Season! Bring your family and friends to share in this holiday tradition.

ADAM RIEGLER currently playing Pugsley Addams in the wonderful, wacky Broadway show The Addams Family, will serve as the National Ambassador for Kids' Night On Broadway's special Halloween edition, which will salute UNICEF and the 60th Anniversary of their time-honored Trick-or-Treat for UNICEF program.

This special Kids' night On Broadway will take place in New York City on October 31, 2010 with a pre-theatre Halloween party at Madame Tussauds New York. KNOB ticket holders will have the opportunity to tour the famed Times Square wax attraction for free, enjoying unique theatre activities along the way. To celebrate Halloween, there will be festive Broadway costume events, stage door trick-or-treating, and more treats. Kids are encouraged to dress up as their favorite Broadway characters.

Kids; Night On Broadway is when kids ages 6 to 18 can see Broadway shows for free when accompanied by a full-paying adult.

NEIGHBORS by Branden Jacobs-Jenkins is a highly provocative and challenging new satire about race and family that uses theatrical devices like blackface and minstrelsy.

"I see Neighbors as the continuation of the dialogue about race in America," asserts producer Joseph Stern, who first workshopped Neighbors at the Matrix last December, before it went on to premiere in New York as part of The Public Theatre's LAB series in February.

The production has been extended through November 7 at The Matrix Theatre Company in Los Angeles.

A Talk Back with the audience will follow the matinee performance on October 17.

Jacobs-Jenkins, who lives in Germany, will be in Los Angeles to host the event.





OTHER PEOPLE'S MONEY


THE PRINCE MUSIC THEATER the financially beleaguered venue in Philadelphia was auctioned off at a sheriff's sale October 5, after the state Supreme Court refused on October 4 to stop the sale. The property was gaveled down for $12 million - considered a steal. Douglas Johnson, of CB Richard Ellis Auction Services hammered down the winning bid made on behalf of Brook Lenfest, of Brooks Capital Group L.L.C.

The auction had been in the works since 2009. Prince reportedly owes TD Bank about $4.8 million. The financial drama between the bank and the Prince has been in the spotlight for two years.

In 2007 and 2009, the Prince Music Theater encountered difficulty with its primary mortgage lender, TD Bank. The mortgage and various loans from the bank have been in dispute for a number of months. In 2008, virtually the entire Prince staff was laid off in various phases. In the summer of 2009 the remainder of the administrative staff was laid off.

In late May 2009, the Prince Music Theater Building appeared on a Philadelphia Sheriff's Department sale list. This cemented longtime rumors of the organization's decline. It was removed quickly, as the company filed a lawsuit against its mortgage holder, TD Bank.

The theater was to be put up for auction at least two more times before the Prince was able to stay the foreclosure pending further appeals. The theater claims that TD Bank, then Commerce Bank, seized control of the theater's accounts after claims of embezzlement by a former book keeper. They claimed $12 million in damages.

DEATH CAUSES SHOW CANCELLATION Ford's Theatre in Washington, DC announced on Saturday, October 9, that it has canceled the October 12th performance of Sabrina Fair, due to a death in the immediate family of one of its cast members. Anyone holding tickets to this performance have until October 17th to exchange them for any other performance - the show closes October 24th. The theatre thanks patrons for their "patience and understanding."

TONI BRAXTON

Toni Braxton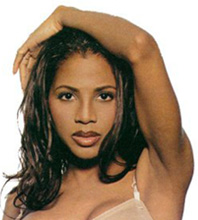 has filed for Chapter 7 bankruptcy protection in Los Angeles. According to papers filed last Thursday the singer is between $10 to $50 million in debt.

Court papers list that she owes money to Wells Fargo Bank, Tiffany & Co., Neiman Marcus, Screen Actors Guild, William Morris Agency, DirecTV, American Express, Nevada Power Company, ADT Security, Airport Concierge Servives, Atlantic Records, BMW Financial Services, The Westin, The Four Seasons Hotels and the Flamingo Las Vegas.

There are also numerous medical bills.

On May 19, 2006, the Flamingo Hilton in Las Vegas announced that Braxton would replace Wayne Newton as the casino's new headlining act on August 3, 2006. The show became the first headlining show from an African American performer in Las Vegas to enter the top ten ticket selling Vegas shows.It was reported that Braxton would extend her show through August 2008. Then the singer began feeling ill and took time off after being hospitalized for chest pains in April 2008. The show was later cancelled, and it was announced that the show was officially shut down in order for the singer to focus on her health.

Earlier this year the IRS placed a lien against her for $396,000.

Braxton previously filed for bankruptcy protection in 1998

A $100 MILLION FUND FOR THE PERFORMING ARTS CENTER AT THE WORLD TRADE CENTER has been announced by New York City Mayor Michael R. Bloomberg, New York Governor David A. Paterson and New York Assembly Speaker Sheldon Silver.

In a statement, Mayor Bloomberg said, "Our collective desire to put $100 million towards the development of the Performing Arts Center at the World Trade Center site makes clear that the cultural venue is a critical part of the ongoing revitalization of Lower Manhattan."

In 2004, the internationally-recognized Joyce Theater was selected to be a prime tenant in the Performing Arts Center. Since that time, the Lower Manhattan Development Corporation has worked closely with the Joyce Theater, the City of New York, the Port Authority, and other stakeholders to develop a design for a Performing Arts Center (PAC) that will be capable of hosting a broad range of performing arts and will fit seamlessly into the complicated confines of the WTC site. In 2006, the Lower Manhattan Development Corporation Board allocated up to $55 million in funding for the Performing Arts Center. Gehry Partners – working in collaboration with HOK Architects and Faithful + Gould – has developed a design for the building containing a 1,000-seat theater, a secondary theater, rehearsal spaces, classrooms, a public cafe, outdoor plazas and administrative space. Below-grade coordination work was begun in 2007, and engineering drawings for the foundations were completed in 2009. Earlier this year, the Port Authority began construction of the Performing Arts Center foundations and associated utilities as a part of its ongoing work at the PATH Station.



CHARLES RANDOLPH-WRIGHT

Charles Randolph-Wright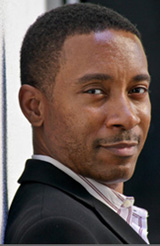 is the recipient of Actors' Equity Association's 2010 Paul Robeson Award, recognizing a multi-hyphenates "who best exemplifies the principles by which Mr. Robeson lived."

Randolph-Wright was honored for his efforts in creating opportunities for people of color, including Different Voices, a development program for playwrights at New York's Roundabout Theatre Company. He is the founder and artistic director of the Create Carolina Festival, an intensive multidisciplinary arts program designed to help students achieve professional success. He is also a founder of the Wright Family Foundation in South Carolina, which funds educational programs for at-risk youth.

The award was was presented to him during the 2010 General Membership meeting at the Union's headquarters in New York City on October 8.

Randolph-Wright is currently represented Off-Broadway directing Daniel Beaty's one man show Through the Night at the Union Square Theater.

He also helmed the 75th anniversary production of Porgy and Bess. He co-created the 2002 mounting Bea Arthur on Broadway: Just Between Friends.

Randolph-Wright was in the original Broadway cast of Dreamgirls.

THE 2010 ZELDA FICHANDLER AWARD has been named the recipient of the 2010 Zelda Fichandler Award, which recognizes an outstanding director or choreographer "who is transforming the regional arts landscape through singular creativity and artistry in theatre," has been awarded to Michael Halberstam.

Presented by the Stage Directors and Choreographers Foundation (SDCF), the award carries an unrestricted grant of $5,000 to the individual recipient. David Cromer will present the award to Halberstam at a ceremony at Chicago's Steppenwolf Theatre on Monday, October 18.

THE BOSTON CONSERVATORY which is the oldest performing arts conservatory in the nation, will honor nine-time Tony Award winner Tommy Tune at the celebratory performance gala commemorating the grand opening of the "Hemenway Project," a $32 million, 16-month-long renovation of the Conservatory's theater building, Saturday, October. 16. 2010

The Saturday evening performance - which will feature a wide range of music dance and theatrical numbers including selection from The Last Five Years, Sister Act, Curtains and The Wiz, will be performed by current students; performed by Conservatory students, faculty and guests. The evening will also include a special return performance by Boston Conservatory Alumnus and 2010 Tony Best Actor Nominee Chad Kimball from hit Broadway show Memphis.



VENICE a new musical with book by Eric Rosen, music by Matt Sax and lyrics by Sax and Rosen, created by Matt Sax and Eric Rosen with an original score that fuses hip-hop, R & B and even opera. Additional music by Curtis Moore.

Set in the not-too-distant future, this tale of two brothers with conflicting ideas of how to lead a city caught in a terrorist war is a visionary new theatrical work filled with love, politics, treachery, tragedy and exhilarating music.

The cast includes (in alphabetical order) Uzo Aduba, Erich Bergen, Rodrick Covington, J.D. Goldblatt, Andrea Goss, Javier Muñoz, Victoria Platt, Angela Wildflower Polk, Matt Sax, Alexander Selma, Donald Webber, Jr. and Morgan Weed.

The Los Angeles engagement of the new hip-hop and R&B-driven musical is a co-production between Center Theatre Group and Kansas City Repertory Theatre.

Performances at the Kirk Douglas Theatre in Culver City, CA through November 14.

ROCK OF AGES welcomes Twister Sister frontman Dee Snider to the cast as Dennis in what will mark Snider's Broadway debut beginning October 11 for an 11-week run at the Brooks Atkinson Theatre.

TRIO by playwright and drama critic Mario Fratti, best-known for his adaptation of the Tony Award-winning musical Nine.

Tony nominee Rose Gregorio heads the cast of Trio, comprised of three one-act plays about sex, religion and politics.

Directed by Stephan Morrow, the cast features Rose Gregorio, Patrick McCarthy, Jennifer Loryn, Sean Phillips, Christopher Kerson, Joe Ambrose, Billy Marshall Jr., Brendan McDonough and Rachel McOwen.

Trio is comprised of the following one-act plays: Anniversary, in which a father sees his daughter once a year to celebrate a birthday; Missionaries, in which a young priest defends his love for a young nun, and Blindness, in which a hero is celebrated for his military service in Iraq. A mystery, a tragedy and a sacrifice are revealed, respectively, in Anniversary, Missionaries and Blindness.

Trio opens Thursday, October 14, at the Theater for the New City in NYC and is runs through October 24.

ANTONY AND CLEOPATRA by William Shakespeare. Directed by Tina Landau.

Starring John Douglas Thompson and Kate Mulgrew in the title roles, and featuring Scott Parkinson (Caesar), Kimberly Hebert Gregory (Charmian), Kendra Underwood (Octavia), Chivonne Michelle Floyd (Iras), Julio Monge (Soothsayer), Keith Randolph Smith (Enobarbus), Alex Cendese (Pompey), Christopher McHale (Ledipus/Schoolmaster), Tony Yazbeck (Alexas), Sean Allan Krill (Agrippa), LeRoy McClain (Menas), Jake Green (Messenger #2), JP Qualters (Mardian), Freddie Lee Bennett (Eros), and Michael Gregory.

One of Shakespeare's greatest romantic tragedies. A story of the love and loss that gave birth to an empire. A Roman General and an Egyptian Queen, Mark Antony and Cleopatra are great leaders of their time who share a passion for each other - but at a price. Power, politics and betrayal overshadow their doomed and legendary affair.

Officially opens on October 15 running through November 7 on the Hartford Stage in Hartford, CT.

BANISHED CHILDREN OF EVE by Kelly Younger based on the novel by Peter Quinn. Directed by Ciaran O'Reilly. Choreography by Barry McNabb.

Starring Christopher Borger, Rory Duffy, Malcolm Gets, Amber Gray, Patrice Johnson, David Lansbury, Graeme Malcolm, Kern McFadden, Jonny Orsini, and Amanda Quaid.

Against the backdrop of the dangerous, sweltering Civil War summer of 1863, the Bowery explodes with racial tension and the City of New York rushes headlong toward the fatal July draft riots. Moving to the music and rhythms of these dangerous times, a diverse band of characters is drawn together in a net of intrigue and violence.

Jack Mulcahy leading an Irish minstrel troupe, stars opposite his true love, a beautiful Mulatto girl who whites her face and crosses the ice as Eliza in Uncle Tom's Cabin. On the blistering streets outside, corrupt Tammany Hall bosses plot to take advantage of the chaos to enrich themselves whilst destroying any hopes of escape to a place of freedom and peace for Jack and his little family. The famous songwriter, Stephen Foster, himself one of the Banished Children Of Eve, wends his way through this entrancing drama as he produces the beautiful melodies which have given the country its lasting evocation of the times.

October 13 - December 5, 2010 on the Francis J. Greenburger Mainstage at The Irish Rep in NYC.

THE TRAIN DRIVER by Academy Award, Evening Standard and Obie Award winner and 6-time Tony Award nominee Athol Fugard. The U.S. premiere is directed by Stephen Sachs.

Starring Morlan Higgins and Adolphus Ward.

Described as: "A traumatized train driver is tormented by a nightmare that has shattered his life - until he is awakened by an extraordinary stranger. A mesmerizing, transforming and deeply personal journey into the human soul, Fugard calls The Train Driver, 'The most important play I've ever written.'"

Nearly a decade ago, Fugard saw a small item in the newspaper about a black South African mother who grabbed her three children and pulled them onto the railroad tracks in front of an oncoming train. The story haunted him, and he began making journal entries in his writer's notebook.

"It's an awakening," explains director Stephen Sachs. "Until the moment of the accident, this white train driver was on a narrow track, looking only at the rails in front of him. His train's path goes through the pondoks (shacks) and he doesn't look at them or see the misery around him, until one day this woman steps in front of his train and his eyes are opened. The light I hope audiences see in this play is that awakening is possible; it happens, even in the darkest night."

Set Design is by Jeff McLaughlin; Lighting Design is by Ken Booth; Costume Design is by Dana Rebecca Woods; Sound Design is by David B. Marling; Prop Design is by Shannon Dedman; Dialect Coach is JB Blanc; Production Stage Manager is Elna Kordijan.

The Train Driver opens on Saturday, October 16, at The Fountain Theatre in Los Angeles.

A BRONX TALE Academy Award-nominated actor Chazz has returned to The Venetian Hotel Showroom in Las Vegas in the celebrated play on which he based the legendary movie.

Palminteri vividly depicts a young boy's rough childhood in the 1960s-era Bronx and the unforgettable people he encountered. A classic coming-of-age story about reaching your true potential and trusting your heart,A Bronx Tale is directed by four-time Tony Award®-winner Jerry Zaks.

Performances at the Venetian Hotel in Las Vegas through October 18th, 2010 - dark October 12-13.

TRAIN TO 2010 by Sibususi Mamba.

Enter into the world of the new South Africa as one of the world's youngest democracies prepare to host the 2010 World Cup. Follow two laborers trapped on a fast moving and uncompleted underground train in what is billed as "a powerful and poignant drama."

An international collaboration with this world premiere presented in association with the University of Missouri-Kansas City. Performances October 13-24 at the Tony Award-winning Crossroads Theatre Company in New Brunswick, NJ.

LUCIA DI LAMMERMOOR Seattle Opera's new production of Donizetti's thrilling romantic tragedy, opens October 16.

Directed by Tomer Zvulun. Conducted by Bruno Cinquegrani.

Murder, madness, and melodies permeate this exhilarating, high-drama masterpiece. Complete with secret rendezvous, political intrigue, a duel at dawn, and the most famous mad scene in opera, Lucia remains Donizetti's most popular work and one of the most thrilling evenings Italian opera can offer.

Lucia: Aleksandra Kurzak and Davinia Rodriquez - Edgardo: William Burden and Scott Piper and Scott Piper - Enrico: Ljubormir Puskaric and Philip Cutlip - Alisa: Lindsey Anderson. Normanno: Eric Neuville - Arturo: Andrew Stenson - Raimondo: Arthur Woodley.

Set designer Robert A. Dahlstrom. Costume Designer: Deborah Trout. Lighting Designer: Robert Wierzel. Choreographer: Rosa Mercedes. English Captions by Jonathan Dean. Sets and Costumes: Seattle Opera Lindsey Anderson, Eric Neuville, and Andrew Stenson are current Seattle Opera Young Artists.

In Italian with English subtitles. October 16 - 30, 2010 at Seattle Opera.

BANANA SHPEEL the new show by Cirque du Soleil has canceled its engagement at the Golden Gate Theatre in San Francisco, which had been slated for performances October 16 – November 14.

FDR starring seven-time Emmy winner Ed Asner as President Franklin D. Roosevelt in a solo performance based on Dore Schary's 1958 Tony winner, Sunrise at Campobello. FDR explores the life of one of America's best-loved presidents and the events and decisions that shaped a nation. This powerful play follows the iconic president as he reflects on his years in office, from inauguration to the trials of World War II.

The touring production opens October 13 and runs through November 7 and officially reopens the Pasadena Playhouse, which emerged from bankruptcy in July.

THE LIEUTENANT OF INISHMORE by Oscar nominee Martin McDonagh. A Seattle premiere directed by Kurt Beattie.

Starring Tim Hyland.

A gleefully gruesome comedy about a merciless Irish terrorist and the thing that matters most to him in the world: his precious black cat, Wee Thomas. Turn off your political correctness meter and wallow in this outrageous, blood-drenched farce from one of Ireland's most acclaimed contemporary writers. You won't believe your eyes!

The company will feature Jeffrey Fracé (Padraic), Seán G. Griffin (Donny), Tim Hyland (Christy), Elise Hunt (Mairead), David Roby (James/Joey), MJ Sieber (Davey), and Brian D. Simmons (Brandan).

The creative team will include Tom Lynch (scenic design), Cathy Hunt (costume design), Mary Louise Geiger (lighting design), and Brendan Patrick Hogan (sound design).

The production is promising "body parts, blood and guns. A killer cast. And, of course, special effects certain to blow the minds of young and old alike."

With a stage strewn with blood and body bits, making theatrical body parts which can be realistically chopped up on stage included ACT's Production Department building a head mold of actor Tim Hyland, so they can effectively chop him ups onstage during the show.

October 15 - November 14, 2010 at ACT's Falls Theatre in Seattle, WA.

PETER PAN, OR THE BOY WHO WOULD NOT GROW UP the rarely seen original fantasy, adapted by Trevor Nunn and John Caird from the J.M. Barrie classic for the Royal Shakespeare Company in 1982. Alley artistic director Gregory Boys steers the production.

Jay Sullivan portrays Peter with Elizabeth Bunch as Wendy and James Black as Mr. Darling/Captain James Hook. The cast also features Katrina Lenk as Mrs. Darling/Slightly, Leraldo Anzaldua as Skylights, Jeffrey Bean as Smee, James Belcher as Cecco, Thomas Brazzle as Alsatian Fogerty, Brian Byrnes as George Scourie/Robt. Mullins, Patrick Damien Earl as Nana/Chay Turley/Bill Jukes, Luis Gonzalez as Nibs/The Crocodile, Dylan Godwin as Tootles, Chris Hutchison as Alf Mason, Julia Krohn as Liza/Curly, Kalob Martinez as Canary Robb, Emily Neves as Michael/Jane, David Rainey as Noodler/Cookson, John Tyson as The Storyteller, Adam Van Wagoner as John and Todd Waite as Gentleman Starkey.

The scenic designer for Peter Pan is Hugh Landwehr, the costume designer is Constance Hoffman, the lighting designer is Beverly Emmons, and the music composition and sound design is by Rob Milburn and Michael Bodeen. Dramaturgs for this production are Mark Bly and Lauren Halvorsen. The fight director is Brian Byrnes and the flying effects are by ZFX, Inc.

Performances run through October 31 on the Hubbard Stage of the Alley Theatre in Houston, Texas.





WHO'S WHERE


LIZA MINNELLI performs Friday, October 15 at the PAC in Spokane, WA.

MAROON 5 on stage Tuesday, October 12 at the Dome in Tacoma, WA. On Thursday they perform at the Save Mart Center in Fresno, CA. Friday finds them at the ARCO Arena in Sacramento and on Saturday the show is at the Viejas Arena in San Diego.

MICHAEL FEINSTEIN entertaining October 14 at the Royce Auditorium in Grand Rapids, MI. On Saturday he performs at Severance Hall in Cleveland.

JONAS BROTHERS in the spotlight Friday, October 15 at the Coliseo de Puerto Rico in San Juan, PR. On Saturday they'll be singing to the screaming fans at the Palacio de los Deportes in Santo Domingo.

CELTIC THUNDER on stage Wednesday, October 13, at the Hershey Theatre in Hershey, PA. On Thursday the show in at the F.M. Kirby Center for Performing Arts in Wilkes-Barre, PA. Saturday's performance takes place at Crysler Hall in Norfolk, VA.

JIMMY BUFFETT gets the party going Saturday, October 16, at the Shoreline Amphitheatre in Mountain View, CA.

NICKELBACK in the spotlight Friday, October 15 at the Cynthia Woods Mitchell Pavilion in The Woodlands, TX. On Saturday the show is at the Ford Center in Oklahoma City, OK.

WILLIE NELSON opens a two nighter at the House of Blues in New Orleans on Wednesday, October 13. On Friday he beings along two night stand, this one at the L'Auberge du Lac Hotel in Lake Charles, LA.

NEIL DIAMOND will be performing live in South Africa for the very first time during April 2011. Diamond will be performing four shows in the new stadiums built for the FIFA Soccer World Cup - beginning on April 2 at FNB Stadium, Johannesburg, April 5 at the Moses Mabhida Stadium Durban, April 8 at Nelson Mandela Bay Stadium, Port Elizabeth and ending on April 11 at the Cape Town Stadium.




FINAL OVATION


SIR NORMAN WISDOM British stage and screen star died on October 4 at Abbotswood nursing home on the Isle of Man. He was 95.

In a statement, his family said: 'Over the past six months Norman has sustained a series of strokes causing a general decline in both his physical and mental health.

'He had maintained a degree of independence until a few days ago. However, over the last few days his condition rapidly declined. He was in no pain or distress and peacefully passed over.'

In a career than spanned six decades he was considered second only to Charlie Chaplin as a comedic box office draw. Between 1955 and 1966, Sir Norman beat Sean Connery's James Bond to become Britain's biggest box office draw. Wisdom appeared twice on Broadway, in the Lames Van Heusen and Sammy Cahn musical comedy Walking Happy, for which he received a Tony Award nomination as Best Actor in a Musical, and the play Not Now, Darling. He also worked in the West End.

From 1995 until 2004 he appeared in the recurring role of Billy Ingleton in the long-running BBC comedy Las of the Summer Wine.

Married as a young bandsman in 1939, his first wife left him after only a few months. Then in 1946 he married chorus girl Freda Simpson, with whom he had a son Nicholas and a daughter Jacqueline.

But in 1968, while he was starring on Broadway, Freda left him for another man - 'taller, darker and more handsome,' he bitterly observed. He never remarried but won custody of their children and raised them alone.

He was knighted in 2000 and spent much of his later life on the Isle of Man. He retired from acting at the age of 90 after his health declined.

DELORES WILSON a lyric coloratura opera and Broadway star died on September 28 at age 82.

She made her Met debut in 1954 going on to star in twenty-six Met productions. On July 7, 1956, at Colorado's Central City Opera, Wilson was Baby Doe in the world premiere of The Ballad of Baby Doe, alternating the role with soprano Leyna Gabriele during the original run of Douglas Moore's opera. The following November, Wilson made her Lyric Opera of Chicago debut, as Musetta. In 1957, she was Verdi's Violetta in a twenty-three city U. S. tour presented by NBC Opera Theatre. After a period of ill health - she was hospitalized for a neck injury in the late 1950s - Wilson shifted the focus of her career to musical theater, which she reportedly found less stressful physically than opera. Wilson acted in regional productions of Fiddler on the Roof, The Merry Widow, The King and I and Gypsy, among other vehicles, and on Broadway, where she appeared as Golde in Fiddler on the Roof and Miss Hannigan in Annie and created the roles of Ora Baxter in The Yearling (1965), Maria Haggerty in Cry for Us All (1970) and Aunt Jenny in I Remember Mama (1979).

Married and divorced twice, she left no survivors.

STEVE LEE front man for the Swiss rock group Gotthard was killed October 5, 2010 in a motorcycle accident on Interstate 15 northeast of Las Vegas, Nevada, He was 48.

The rocker was with a motorcycle group when stormy weather prompted them to pull over to put on raingear. A semitrailer lost control on the slippery road and crashed into Lee's parked motorcycle, instantly killing the rocker. Lee's girlfriend Brigitte Voss Balzarini and Gotthard bassist Marc Lynn witnessed the accident. A representative of German music management company Bottom Row, Gotthard's label, posted a message on the group's website.

"Dear Fans and Friends, the inconceivable is tragic reality – Steve Lee was killed in an accident yesterday," the band posted in its official website. "With Steve Lee, we not only lose one of the world's best rock voices but also a good friend who due to his sensitivity and down-to-earth personality always met the people around him with respect."

The singer and his friends had come to American on a two week motorcycle vacation. The 21 Swiss bikers on 12 motorcycles started their journey on Sunday, October 3.

Gotthard is one of the most successful rock bands in Switzerland. It was formed in Lugano by Lee and Leo Leoni in 1992. They have released eleven albums, selling millions of copies worldwide. Gotthard's last recording, Need to Believe, was released on September 2009. They recently toured with Whitesnake and performed at Arrow Rock Festival in the Netherlands.




Next Column: October 17, 2010
Copyright: October 10, 2010. All Rights Reserved. Reviews, Interviews, Commentary, Photographs or Graphics from any Broadway To Vegas (TM) columns may not be published, broadcast, rewritten, utilized as leads, or used in any manner without permission, compensation and/or credit.
Link to Main Page
---
Laura Deni



U.S. Postal Address: Post Office Box 60831, Las Vegas, NV 89160
CLICK HERE FOR COMMENT SECTION