! >
Broadway To Vegas
  
 SHOW REVIEWS CELEBRITY INTERVIEWS GOSSIP NEWS

| | |
| --- | --- |
| | |
WHAT THE F***?! FESTIVAL - - STAR WARS IN CONCERT - - EDGAR ALLAN POE: A BALTIMORE ICON - - MICHAEL JACKSON, BALLADEER AND MUSIC ICON - - BYE-BYE BIRDIE ON BROADWAY - - CARRIE FISHER BRINGS WISHFUL DRINKING TO BROADWAY - - BEING DAVID LETTERMAN'S SEX TOY - - BARBRA STREISAND AUCTION - - DONATE . . . Scroll Down


Copyright: October 4, 2009
By: Laura Deni
CLICK HERE FOR COMMENT SECTION

BEING DAVID LETTERMAN'S SEX TOY DOESN'T SEEM TO HAVE BEEN THAT BAD


David Letterman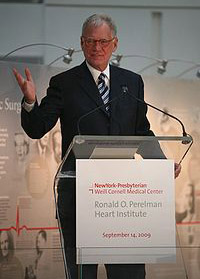 The attempted extortion of David Letterman has dominated news broadcasts, made front page headlines and given fresh blood to comedians. The seriousness of an alleged extortion attempt has also been blurred by a fascination as to whose been sleeping in Dave's bed. Before this soap opera spirals totally out of control - to where it is even difficult for Letterman to keep his job - there are a few pertinent points that have been ignored.

Letterman is neither an elected nor an appointed public official. He has not violated public trust. He has neither spent tax payer money not defrauded investors. He admits that during his first marriage he was the worst possible husband. Decades ago on his television show he once begged the public and press to leave his ex-wife alone.

He has been legally married only since last March.

During his decades as a single/divorced man he has romanced several single, over the age of consent women. Apparently, he treated them all well. From the reports of those who have been there, being his sexual partner wasn't all that bad. The break-ups, which he instigated, didn't harm or emotionally scar the women.

What's the problem?

There hasn't been so much as a hint that sexual harassment took place. No former love has come forward saying Letterman snidely inquired if she liked her paycheck or attached her earned income to any part of his body and instructed her to come and get it. No former employee has come forward saying she was fired because she refused his advances.

What's the problem?

Two of his longest romantic relationships were with women he worked with. He had a long-term relationship with former head writer and producer on Late Night, Merrill Markoe, who is credited with creating several Late Night staples, such as Stupid Pet/Human Tricks. After their split she authored a book and even guested on Letterman's show, promoting the book. He met the woman he married, Regina Lasko, when she was a production manager on Late Night.

Some of the currently discussed sexual capers occurred before he even began dating Lasko in 1986.

What's the problem?

All of the romantic liaisons brought forth to the public took place long before his son was born or he was married. Since all of his romantic conquests took place while he was single, what are the legal or moral laws that he violated?

What's the problem?

The problem is this - if the seriousness of attempted extortion is ignored while titillating speculations about what's it's like to be Dave's Sex Slave are on news broadcasts, injected into monologues and skits on other talk or entertainment programs, then it become harder for Letterman to control his own monologues. Does he totally ignore the situation? Are guests asked not to mention the subject? Should he refer to his own sexual antics during his own monologues? All of a sudden lawyers are sitting at the writer's table making sure nothing said will harm an upcoming extortion trial.

Letterman is 62-years-old, a survivor of quintuple bypass surgery. Does anybody think this situation isn't stressful? Did Letterman use his fame to his advantage in seeking out romantically gullible, younger woman? Perhaps. Letterman may very well owe his wife, whom he dated for over 20 years, an explanation. Groveling comes to mind.

To the public in general, he owes nothing - he didn't betray our trust or steal our money. To the viewers of his television show, he owes a good performance. To the other talk show hosts - who secretly might love to see him knocked off his late night perch - be cautious. Taking a sassy poke at him once during a monologue may be appropriate. Persisting in that direction should be ventured forth only if they don't care about exposing their own sexual history.

October 6th update: Previous reports that Letterman's sexual roamings were curtailed before his son Harry was born almost 6 years ago, much less his last March marriage were, apparently, a cover-up.

On Tuesday, October 6 the NY Post reported that "Letterman and (Stephanie) Birkitt enjoyed romantic hikes last fall at his sprawling ranch in eastern Montana -- where he was married in March" and that "at least once a week, he also would drive Birkitt home to Norwalk, Conn., where she had been sharing a house with (accused extortionist) Halderman since he divorced his wife in 2004, sources said. The TV funnyman lived with his longtime girlfriend and their son in Westchester."

In other words - both Letterman and Birkitt were cheating on their respective live-in partners. Yes, this is getting creepy.

If what the NY Post reported is true, then its understandable that Letterman might be a tad bit worried that his wife, who has stood by him for over two decades, might change the locks, take Harry and all of the Letterman assets and let the troubled funnyman call his office home. To his credit Letterman is blaming only himself; has treated his ex-loves well and is trying to make amends to those who have been hurt. Unfortunately, what Letterman did to whom and when has turned into the focal point, when the real issue should be that extortion is a crime. To see the Letterman fall out should not make other celebrities fearful of standing up to extortion threats, nor encourage crooks to target the high-profiled. Halderman is headed to trial and if convicted - a prison cell.


TIM ROBBINS AND HIS ACTORS' GANG TACKLE THE ECONOMY WITH A WHAT THE F***?! FESTIVAL
Tim Robbins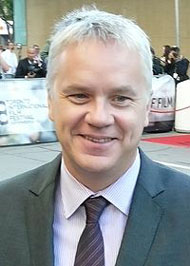 Oscar winner Tim Robbins is tenacious and brilliantly creative. Any time those two qualities are located within the same person, the results are formidable. Thus, it should come as no surprise that when Robins, who founded The Actors' Gang Theater, was informed by his board this past June that - "the economic downswing and recent reduction in donations" - meant that the 28- year-old Culver City, CA based company could "no longer afford to produce theater," and advised him that "it would be less expensive to do nothing," his response to the board was;

"What the f***?"

Thus was born the WTF?! Festival.

"We're not very good at doing nothing," said Robbins who is currently in Spain with the production of 1984. "We have seventy members and we are fired up to go into production on a major piece in January, so in the spirit of rebellion and our history of survival we are going to produce three plays, host great artists and authors, screen free documentaries, have open forums for Veterans, have live music nights with great songwriters, present poetry and dance, screen ridiculously funny movies, host talkbacks with directors and try to raise enough money to survive this crap economy. We are offering a wide variety of events that will fire up new audiences, help them to discover The Gang, and support our community outreach."

Although in Europe, Robbins and the festival's production team headed by Shana Sosin and Elizabeth Doran, cobbled together an ambitious and diversified festival, which many other theater groups would have spent a year planning.

The WTF?! Festival is composed of a singer/songwriter series, film talkback series, and a theater and dance series, each curated by Robbins and featuring members and friends of The Actors' Gang.

This project has the eerie spunk of The Cradle Will Rock, the 1999 Depression-era musical drama Robbins directed. In that movie Robbins adapted history to create a powerful commentary on the role of art and power amidst the struggles of the 1930s. The Cradle Will Rock concerned a leftist labor musical that was sponsored by the Federal Theater Project (FTP), only to be banned from going on after the WPA cut the project and diverted its funds elsewhere.

Robbins has a track record of not blinking in the face of adversity. On September 2 the Actors' Gang announced that "in an effort to reach out to its community during difficult economic times" they were lowering prices for The Need to Know:A Veteran's Journey from Fear to Freedom by April Fitzsimmons and Sock & Shoe: One Man Circus from Cirque du Soleil performer Daisuke Tsuji, both running through October 24 at the 99-seat theatre, which is known for its boldly experimental new works and intrepid interpretations of the classics.

"When the economy is bad, it's the time to drop ticket prices," he declared.



Jackson Browne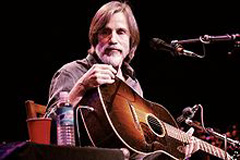 Musicians set to perform acoustic sets at The Gang's intimate performance venue for the WTF?! Festival include pop-rock legend Jackson Browne, the novelty band Tenacious D, Serj Tankian of System of a Down, Tom Morello of Rage Against the Machine with Shooter Jennings, Ben Gibbard of Death Cab for Cutie, Jenny Lewis of Rilo Kiley, HuDost, and X's John Doe with Jill Sobule.

The Film Talkback Series will feature screenings of George Carlin: Jammin' in NY (1992), followed by a reading of his soon-to-be released memoir by his daughter, Kelly Carlin McCall; the provocative and outrageously hilarious The Aristocrats (2005), followed by a talkback with director Paul Provenza and members of the cast; Sir! No Sir! (2005), the award-winning doc that tells the long suppressed story of the GI movement to end the war in Vietnam, followed by talkback with director David Zeiger; William Kuntsler: Disturbing the Universe (Sundance Film Festival, 2009), followed by a talkback with director Emily Kuntsler; and Iraq war documentary The Ground Truth (2006), followed by a talkback with director Patricia Foulkrod.



Gore Vidal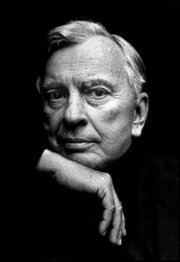 On Tuesdays in November intimate conversations with celebrated authors like Gore Vidal and LA Times Book Editor David Ule will take place. Pen American Center will present the reading of prize winning work from their Prison Writing Program by members of the cast of The Shawshank Redemption. The Gang will also present Teen Poetry Slam, an evening of poetry that matters performed by Los Angeles' award-winning teen poetry troupe, the Get Lit! Players.

The Theater and Dance series opens with performances of the solo shows The Need to Know: A Veteran's Journey from Fear to Freedom, written and performed by April Fitzsimmons, and Death and Giggles from Cirque du Soleil performer Daisuke Tsuji. Upcoming are Donna Jo Thorndale's Johnny Cash tribute with live cooking and live music, All Cake, No File; and a performance of Mental Head Circus, the intoxicating creation of vaudeville circus from Terry Beeman Dance Company and Hoopdawgz.

The WTF?! Festival will close on December 19 with Vox Femina, a choral group that will perform and then lead the audience on a caroling expedition throughout Culver City.

All proceeds from the WTF?! Festival will benefit The Gang's many outreach programs, such as theater residencies in public schools; a free Summer-in-the Park family theater series; free holiday shows for families; a theater in prisons program focused on rehabilitation through the arts; and pay-what-you-can nights for Actors' Gang productions on the main stage.



Broadway To Vegas is supported through advertising and donations. Priority consideration is given to interview suggestions, news, press releases, etc from paid supporters. However, no paid supporters control, alter, edit, or in any way manipulate the content of this site. Your donation is appreciated. We accept PAYPAL. Thank you for your interest.


ART AND ABOUT


EDGAR ALLAN POE: A BALTIMORE ICON

Édouard Manet. Open Here I Flung the Shutter (The Window). 1875. The Baltimore Museum of Art: The George A. Lucas Collection.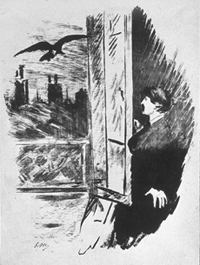 For many writers and artists living in France in the latter part of the 19th century, Edgar Allan Poe was a must-read. Poe's storytelling, dark themes, and literary vision so intrigued Paul Gauguin, Odilon Redon, Édouard Manet, Henri Matisse, and others that they mined the American writer's repertoire for inspiration for their own work.

This dramatic exhibition showcases works by some of the greatest artists of the 19th and 20th centuries who were inspired by Edgar Allan Poe's chilling and unforgettable tales.

Drawn largely from the BMA's renowned collection, these rarely seen prints, drawings, and illustrated books feature Poe's iconic subjects, while a theatrical installation echoes his sinister subject matter with dark wall colors, velvet curtains, and spooky lighting.

Dominated by French artists, the exhibition conveys Poe's impact on them and the literary themes that inspired their work - love and loss, fear and terror, and madness and obsession - with compelling images inspired by The Raven, The Black Cat, The Tell-Tale Heart, The Pit and the Pendulum, and other Poe classics.

Edgar Allan Poe: A Baltimore Icon is curated by Director Doreen Bolger. October 4, 2009–January 17, 2010 at the Baltimore Museum of Art.

ICONS OF MUSIC: MICHAEL JACKSON exhibit at the Museum of Fashion in Santiago, Chile include over 100 items belonging to the King of Pop. For the first and only time in South America, some of Jackson's most iconic possessions, such as the artist's top hat and single glove used to first propel him backwards in his famous "moonwalk" dance, are being presented to the public. Fans are given the chance to see original zombie costumes used in the Thriller video, the platinum disc earned for the album Bad, as well as some personal items such as Jackson's drawings.

The exhibit is at Santiago's Fashion Museum in Vitacura through October 21. On November 21, at the Hard Rock Cafe in Times Square New York, Julien's Auctions will offer the items up for bid.

The auction house considers the highlight in the auction to be Jackson's iconic white glove from his 1983 performance of Billie Jean at the Motown 25 television special where he performed the Moonwalk for the first time. Michael Jackson gifted this glove to Walter Orange, one of the founding members of the Commodores. This glove is considered one of the most iconic pieces of Michael Jackson.

Also among the rare Michael Jackson items offered for sale are: a stage-worn fedora hat worn by Michael in his performance at the 1995 MTV Music Awards with a letter from Lisa Marie Presley Jackson stating its provenance, a stage-worn costume from Jackson's final United States concert in April of 2002, Michael Jackson's stage worn "Bad" jacket signed by Michael Jackson, record awards and other property from his historic career.





SWEET CHARITY


BARBRA STREISAND Julien's Auctions will offer up property from the Collection of Barbra Streisand, the multi-award-winning international star, in a live and online auction at The Beverly Hilton in Beverly Hills, Calif. on October 17th and 18th. All proceeds from this auction will benefit the Streisand Foundation, founded more than two decades ago by Streisand to aid humanitarian causes worldwide.

A public exhibition will take place at The Beverly Hilton from October 10th – 16th prior to the two day auction on October 17th and 18th.

Up for big will be more than 400 lots from Barbra Streisand's personal collection including paintings, furniture and decorative works of art, memorabilia and stunning stage-worn costumes from television, live concerts and special personal appearances. Among the other offerings is a selection of Americana furnishings, Art Deco fixtures, Oriental rugs, Native American baskets and Barbra's personal Yamaha Baby Grand Piano.

A variety of Barbra Streisand's clothing and outfits spanning her life and career will be auctioned, including significant items from movie costumes such as her pink robe from The Way We Were, and ensembles from Meet The Fockers, to custom Donna Karen and other designer pieces, including two vintage Christian Dior fashions.

Other highlights include costumes from Funny Lady; On a Clear Day; Yentl; Nuts; Prince of Tides and other productions and public appearances, including a stage-worn concert gown from her 1994 concert tour and a gown from her 2000 Timesless tour.

Also on the auction block will be fine and decorative arts from Streisand's original New York apartment, featuring some of her first major purchases as an art connoisseur in the sixties, in addition to items from her Carolwood home in Beverly Hills and her Malibu Ranch house.

Memorable items from the Arts and Crafts period furniture include, a hammered copper Dirk Van Erp table lamp, two Harvey Ellis-designed Stickley inlaid rockers and an L&JG Stickley china cabinet.

Other fine art selections include a painting by Kees Van Dongen, a group of Edward Curtis photographs, and a number of American School floral and genre scenes. Among the other offerings is a selection of Americana furnishings, Art Deco fixtures, Oriental rugs and Native American baskets.

LEA SALONGA the Pilipino born, Tony Award winner will participate in a benefit concert October 12 for victims of the September 26 Typhoon Ondoy in the Philippines. Presented by The Ayala Foundation USA, the event will be held at The Philippine Center's Kalayaan Hall in NYC.






SPREADING THE WORD


HUMAN NATURE: MICHAEL JACKSON, BALLADEER Associate curator Reuben Jackson will examine Michael Jackson's evolution as a master interpreter of romantic compositions in this hour-long session.

The presentation will also include a review of the composers and arrangers Michael Jackson worked with after going solo, his relationship with the music coupled with his growth as a performer and artist and the technological changes that impacted everything from the instrumentation to the way in which the music was sold.

Thursday, October 8; Flag Hall, Smithsonian's National Museum of American History in Washington, DC.

DROP DEAD DIVA In Person: Brooke Elliott,Margaret Cho, Jackson Hurst, Ben Feldman, Josh Stamberg, Josh Berman, Neil Meron, Craig Zadan, and Alex Taub.

Described by creator Josh Berman as a "life affirming dramedy," Drop Dead Diva comments on society's shallow obsession with beauty as it depicts the journey to self-discovery by a vapid model, killed in a car crash, who is sent back to earth in the body of a plus-size lawyer. Members of the cast and creative team will be on hand to discuss the Lifetime series, and the season one finale will be shown.

Wednesday, October 7 at The Paley Center in Los Angeles.





OTHER PEOPLE'S MONEY


A STEADY RAIN starring Tony Award winner Hugh Jackman and Daniel Craig, who is making his Broadway debut, has set the record for the highest weekly ticket sales of a non-musical play, its producers announced last Tuesday.

The play about two Chicago policeman earned just under $1.17 million at theater box offices in the week ending September 20 while the drama was still in previews. It beat the previous record of $1.06 million set by comedian Billy Crystal's 700 Sundays in May 2005. A Steady Rain, by Chicago playwright Keith Huff, officially opened on September 29 and is scheduled to run until December 6.

A word to the wise - it doesn't matter how much you paid for your ticket - turn off your cell phone! Jackman is the latest of an increasingly long list of celebrities who express their displeasure at audience members who let their cell phones ring. Recently Jackman broke character by stopping and simply refusing to talk when a cell phone interrupted a crucial dramatic scene during a preview performance of A Steady Rain. Jackman stopped the show and told the owner of the ringing cell phone, "You want to get that?" as the audience erupted in cheers. Jackman reportedly paced the stage of the Gerald Schoenfeld Theatre until the ringing stopped. The play then resumed.

WEST SIDE STORY has recouped it's $14 million investment. The Broadway revival at the Palace Theatre, opened last March. The original production opened on Broadway in 1957.

HOMELESS T-REX named Sampson (even though it's a female), the rare, fossilized Tyrannosaurus rex skeleton, considered the third most complete T.Rex in the world, has failed to sell. High rollers who roll them bones in the casino weren't interested in taking the real bones home.

Experts say the 170 bones discovered about 17 years ago in South Dakota represent more than half the skeleton of a 40-foot-long, 7.5 ton dinosaur that lived 66 million years ago. The auction which was held Saturday at the Venetian Hotel in Las Vegas was expected to top $6 million but the conversation piece only conjured up a bid of $3.7 million - never reaching the minimum, thus failing to be adopted. Auction house Bonhams & Butterfields hopes to locate a buyer within the next few weeks.



SOUTHERN GOSPEL MUSIC ASSOCIATION'S annual Hall of Fame induction ceremony takes place October 7 at Dollywood's Pines Theatre in Pigeon Forge, Tenn.

The class of 2009 includes; Neil Enloe, Ed Hill, Harold Lane, Don Light, Bill Lyles, Elizabeth "Lady" Mull, Billy Todd and Charlie Waller.

Performers appearing are Booth Brothers, Chuck Wagon Gang, Dailey & Vincent, Dixie Echoes, Dove Brothers, Gospel Harmony Boys, Greater Vision, and the Mark Trammell Trio.

The Southern Gospel Music Association is a non-profit organization that maintains the Southern Gospel Museum and Hall of Fame, the only facility honoring this genre of music, for the historic preservation of the accomplishments of the music and its people. Museum hours match those of Dollywood.

WILL SMITH AND WIFE JADA PINKETT SMITH will host the Nobel Peace Prize Concert, which takes place in Oslo, Norway on December 11. That concert will feature performances from Wyclef Jean, Donna Summer and Toby Keith.

The winner of the Nobel Peace Prize will be announced on October 6.


STARS WARS: IN CONCERT


Finding a common ground for devotees of classic music and the rock mentality rabid fans of Star Wars, isn't a job for those afraid to boldly go forth.



Yoda brandishes a lightsaber onscreen over the orchestra during one of the musical segments of Star Wars: In Concert.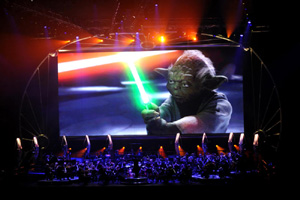 Unfazed by the challenge of conquering a new universe, the creators of Star Wars have created the concert tour, a two-hour event featuring a full orchestra playing John Williams' classic score from all six Star Wars movies

Designed to lock and load patrons into a full-bore Star Trek mode, that difficult task was under the control of John Lucas, John Williams and Another Planet Touring Producer Spencer Churchill. Performances are conducted by Dirk Brossé and the production is directed and designed by Steve Cohen.

Narrated live by Anthony Daniels - the actor who portrayed C-3PO in all six films - the production features a full symphony orchestra and choir, accompanied by specially edited footage from the films displayed on a three-story-tall, high-definition LED super-screen - one of the largest ever put on tour. The live music and film elements are synchronized in order to create a full multi-media, one-of-kind Star Wars experience.

"We've taken the key themes from the music and cut together all the images that fit with each theme, so you can really get a sense of how the music played into the images," said George Lucas, creator of the Star Wars Saga. "The whole soundtrack is a testament to John Williams' creativity and his extraordinary ability to enhance the emotional aspects of the films."



Actor Anthony Daniels narrates a portion of the story from the films onstage during Star Wars: In Concert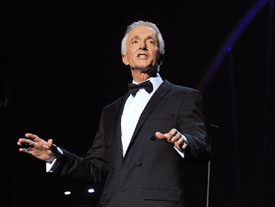 "Creating the music for the Star Wars films has been an exciting and wonderful experience for me, and I therefore have derived particular pleasure in assembling a compendium of themes from all of the films to be presented in Star Wars: In Concert," said Williams. "The editors at Lucasfilm have created original film montages to accompany each of the musical selections, and in the process, I believe that a singular and unique Star Wars experience has been born."

Accompanying the concert is an exclusive exhibit of Star Wars costumes, props, artifacts, production artwork and specially created behind-the-scenes videos from the Lucasfilm Archives. Many of these pieces are leaving Skywalker Ranch for the first time. The exhibit features many classic fan favorite artifacts, as well as several new and never-before-seen items, including:
Full costumes for Jedi Masters Kit Fisto and Plo Koon will be on display.
For the first time ever, pages from John Williams' original hand-written sheet music for Star Wars: Episode I The Phantom Menace will be exhibited for the public.
Also on display will be various never-before-seen props from the films, including blasters and helmets from Coruscant, Tatooine and other iconic Star Wars locations.

The undertaking has a rapid set-up and knock down time, permitting one and two night dates. Star Wars: in Concert had its world premiere at the 02 Arena in London on April 10 and 11, 2009 as Star Wars: The Musical Journey. The American tour began Thursday at Anaheim's Honda Center with a two-nighter. A one night stand takes place tonight in Glendale, AZ. The show opens October 7 at the Nokia Theatre LA Live. Other October stops include Sacramento, CA, San Jose, CA, Seattle, WA, Portland, OR, Tulsa, OK, Oklahoma City, OK, New Orleans, LA and Jacksonville, FL.



BYE BYE, BIRDIE! book by Michael Stewart. Music by Charles Strouse. Lyrics by Lee Adams. Robert Longbottom directs and is the choreographer.

This Roundabout Theatre Company's revival is the first Broadway production since the original which received the 1961 Tony Award for Best Musical.

In Bye Bye Birdie, the exuberant rock n' roll musical comedy, it's 1960 and hip-swingin' teen idol superstar Conrad Birdie (Funk) has been drafted into the army. Birdie's manager Albert (Stamos) and his secretary Rosie (Gershon) have cooked up a plan to send him off with a swell new song and one last kiss from a lucky teenage fan… on The Ed Sullivan Show!

Starring Gina Gershon as Rose Alvarez; John Stamos as Albert Peterson; Bill Irwin as Mr. Harry MacAfee; Dee Hoty as Mrs. MacAfee; Noland Gerard Funk as Conrad Birdie; Matt Doyle as Hugo Peabody; Jake Evan Schwencke as Randolph MacAfee; Allie Trimm as Kim MacAfee; Catherine Blades as Deborah Sue Miller; Deanna Ciplolla as Penelope Ann Henkel; Paula Leggett Chase as Mrs. Johnson; Gloria Rasputin; Riley Costello as Herman Henkel; John Treacy Egan as Mr. Johnson; Colleen Fitzpatrick as Mrs. Miller; Todd Gearhart as Mr. Henkel; Patty Goble as Mrs. Edna Garfein; Suzanne Grodner as Mrs. Merkle/Beautician, with Robert Hager, Nina Jennessey and Bethany Tesarck in swing positions. Jayne Houdyshell as Mrs. Mae Peterson; Natalie Hill as Mrs. Henkel; Julia Knitel as Alice Johnson; Jess Le Protto as Freddie Merkle; David McDonald as Mr. Miller; JC Montgomery as Mr. Merkle; Jillian Mueller as Nancy Henkel; Paul Pilcz as Harvey Johnson; Daniel Quadrino as Mitch Miller; Emma Rowley as Margie Garfein; Timothy Shew as Mayor Garfein; Keving Shotwell as Roger Garfein; Allison Strong as Helen Miller; Jim Walton as Maude; Brynn Williams as Ursula Merkle; Branch Woodman, ensemble.

A sparkling production. Full of teen and tween emotionalism effectively run rampant on stage by youngsters, many of whom are making their Broadway debut. The music is infectious and the storybook colored costumes are delightful.

Bye Bye Birdie's design team includes Andrew Jackness (sets), Gregg Barnes (costumes), Ken Billington (lights), Acme Sound Partners (sound), Howard Werner (projections), David Holcenberg (musical director), Howard Joines (musical coordinator), David Brian Brown (hair and wigs), Jonathan Tunick (orchestrations) and David Chase (music supervisor). The story was inspired by Elvis Presley, who in 1957 became the first celebrity to be drafted into the army. "Conrad Birdie" is word play on the name of Conway Twitty, the real-life country music star and Elvis rival originally slated to play Conrad. Twitty dropped out before the show began.

John Stamos is Broadway's only other Albert after Dick van Dyke. After both Carol Haney and Eydie Gorme turned down the role of "Rosie," Chita Rivera was cast and the character's last name was changed from "Grant" to "Alvarez".

There was a short-lived sequel on Broadway, Bring Back Birdie, starring Donald O'Connor and original Broadway cast member Chita Rivera. It closed after only four performances. Bye Bye Birdie was originally titled Let's Go Steady.

In previews, with the official opening set for Thursday, October 15, 2009 at the brand new Henry Miller's Theatre, NYC.

A LITTLE POTATO AND HARD TO PEEL a new autobiographical solo play written and performed by actor David Harrell, which traces Harrell's alternately humorous and poignant experiences growing up with only one hand. Directed by Jayd McCarty.

In A Little Potato and Hard to Peel, Harrell uses baseball, Shakespeare, and even some spiritual guidance from Mr. T. to take the audience on an inspiring quest to answer the question of whether a person is more than just the sum of their parts, and traces his own somewhat bumpy journey to acceptance.

Starting from birth (when Harrell's father deals with the news of his son's disability by insisting that he can still play baseball) to adolescence (and some hilariously disastrous experimentation with prosthetic hands) to adulthood (where various acting teachers keep insisting that he perform pieces from Richard III), Harrell's lifetime quest to feel "normal" will appeal to anyone who's ever felt like they were missing a piece of themselves.

Through October 11 at the Jewel Box Theatre, NYC.

SUNDAY IN THE PARK WITH GEORGE Concert Version by Stephan Sondheim.

Art! Romance! Legacy! Passion! The Pulitzer Prize winning musical from the masters of musical theatre Stephen Sondheim and James Lapine. Sunday in the Park with George is the fictional account of the impressionist painter George Seurat and his journey to create the masterpiece painting, A Sunday Afternoon on the Island of La Grande Jatte, and his distant relative, a modern day writer suffering from artistic paralysis.

October 8 – 11, 2009 Caldwell theatre Company in Boca Raton, FL.

MATILDA

Tim Minchin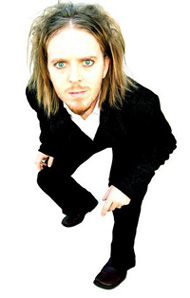 Roald Dahl's classic children's story is to be adapted into a musical, the Royal Shakespeare Company announced on September 30.

Directed by Matthew Warchus, the original novel has been adapted from the 1988 book by Dennis Kelly with music and lyrics by Australian comedian Tim Minchin. The show will open at The Courtyard Theatre in Stratford-upon-Avon next winter.

Matilda is a favorite novel for millions of children. The central character is a little girl with astonishing wit and intelligence, but who is unloved by her parents. She impresses her school teacher with her brilliance and over the course of the daunting, and at times frightening first term at school, they have a profound effect on each other's lives.

Felicity Dahl, Roald Dahl's widow, said; "I am thrilled that Matilda is becoming a reality on stage and that our partners at the RSC share this excitement. We are so proud that Roald's stories continue to be met with such excitement and joy by children all over the world. And with this project, thousands more children will engage with his magical world yet again, but this time as a wonderful theatrical experience."

RSC Artistic Director Michael Boyd added: "Matilda is a magical and darkly funny book that the RSC has wanted to bring to life on stage for many years. I'm delighted - not least as the father of an eight year old girl - that Dahl's classic tale will play in Stratford for a family audience to enjoy at Christmas. Dennis, Matthew and Tim bring a combination of creativity, wit and mischief to the production which will make the show an experience to remember. We've very grateful to the Dahl Estate for allowing us to adapt the book."

Danny DeVito and Mara Wilson starred in a movie based on the book in 1996.

Dahl died in 1990 aged 74, having penned some of the world's bestselling children's books, including James And The Giant Peach; The Twits and The Witches.

On October 14 the film version of Dahl's Fantastic Mr Fox will open this year's London Film Festival, the UK's largest public film event. Last year's Festival hosted 191 feature films and 109 short films from 43 countries including a record 15 world premieres. There were 398 screenings and 537 visiting international filmmakers, a record 1096 industry professionals, and the highest ever audience attendance. The Festival opened with the World Premiere of Ron Howard's Frost/Nixon and closed with the European Premiere of Danny Boyle's Slumdog Millionaire. The festival runs through October 29.

ALL THROUGH THE NIGHT a new play by Shirley Lauro. Directed by Melanie Moyer Williams.

Inspired by interviews with German Gentile women, and set during and after the Third Reich, All Through The Night speaks directly with a warning for today. Both stylistic and surrealistic, the play sweeps through the lives of four women - their teen years, young adulthood during the Holocaust and then beyond. Making overwhelmingly hard choices, they survive or succumb to Hitler's Reign and are changed forever.

All Through The Night features Theo Allyn, Hana Kalinski, Michelle Lookadoo, Lesley McBurney and Andrea Sooch in the five-member company. The production has scenery designed by Adrienne Kapalko, costumes designed by Emily DeAngelis and lighting designed by Jessica Greenberg.

Having received its world premier production in Chicago where it received a Jefferson Award Nomination for Best New Play in Chicago, Shirley Lauro's All Through The Night will open its limited New York engagement Monday, October 5th at Off Broadway's Marjorie S. Deane Little Theater.

The play is produced by The Red Fern Theatre Company - a company which has made its mark not only producing socially conscious work - but partnering with philanthropies whose mission seeks to assist those affected by the issues addressed in each new project. Red Fern is proud to announce Simon Wiesenthal Center, an international Jewish human rights organization dedicated to generating change through education, is the philanthropy partner for All Through The Night.

BRONX TALE the one man Broadway hit written and performed by Chazz Palminteri, ends it's two-year national tour with a stop at the Venetian Hotel in Las Vegas. Bronx Tale is a semi-autobiographical story reflecting events that shaped his life growing up in the New York borough. Palminteri plays all 18 roles in the production. Oct. 7-12, 15-18 at the Venetian in Las Vegas.

THE NIGHT WATCHER

Artwork Photo by: Michael Hiller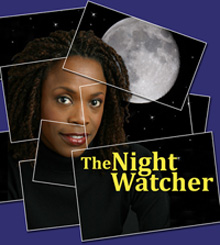 a one-woman, autobiographical show written and performed by Charlayne Woodard. Directed by Daniel Sullivan.

Simultaneously a best friend, advisor, confidant and sage to the many young people who call her "Auntie," Charlayne Woodard is childless only by biological standards.

The piece had its well-received world premiere at the Seattle Repertory Theatre in 2008, under the direction of the Rep's former artistic head Daniel Sullivan, Woodard weaves together stories of the ordinary and extraordinary rewards and difficulties of being an auntie and mentor to young people in her life

Produced by Primary Stages, the work plays October 6-31 at 59E59 Theatre, NYC.

CEDAR CITY FALLS - A MID-WEST CONFLICT Written by Liz Tuccillo, Cindy Chupack, Julie Rottenberg and Elisa Zuritsky. Directed by John Ruocco.

Former Sex and the City writers are teaming up to write a weekly downtown theatrical soap titled Cedar City Falls – a Mid-West Conflict with Labyrinth Theater Company members.

Cedar City Falls tells the story of a small peaceful town filled with hard-working, God-fearing folk who, due to a series of unfortunate incidents and petty squabbles, gets plunged into full-scale civil war. It's a parable (and parody) of conflict escalation, war, activism, peace and redemption.

With traditional television soaps being canceled or on the chopping block, the innovative former writers from Sex in the City look to take the genre to a whole new –old-school level– live and in front of a theatre audience. Cedar City Falls reunites the foursome back in the city, led by Liz Tuccillo (Sex and the City, episode He's Just Not That Into You) writers, Elisa Zuritsky, Emmy-nominated Julie Rottenberg and Emmy-winner Cindy Chupack agreed to team up to try their hand at live theater, joining the Sex in the City ladies are writers Craig Carlisle and Jacquelyn Reingold.

Each week offers the opportunity to get up-close and personal with the ever changing residents of Cedar City Falls as weekly guest stars including the first week's narrator Jesse L. Martin (Rent and Law & Order) other guest starts include: Talia Balsam (Mad Men), Nadia Dajani (Delocated), Kate Jennings Grant (Guys & Dolls), Daphne Rubin Vegas (Rent, the film Wild Things and Flawless), Grant Shaud (Murphy Brown), John Slattery (Mad Men), and Joyce Van Patten (Marley & Me, and Desperate Housewives). Musical direction by Allison Leyton Brown.

All box office proceeds go to a different human rights charity every week, such as Amnesty International, Doctors without Borders, and Center for Constitutional Rights.

Performances will be every Tuesday night at the Cell Theater beginning October 6 for four weeks, through October 27, and will continue its final four weeks at Galapagos Art Space in Brooklyn November 4 – 24.

STEEL MAGNOLIAS by Robert Harling. A comedy-drama about Louisiana women who bond at a beauty parlor. The 1987 Off-Broadway comedy-with-tears is also widely known for its Hollywood film version.

La Mirada Theatre's producing artistic director Brian Kite directs a cast that include Tony Award nominee Kathy Rigby as the worried mother M'Lynnand; Emmy Award-winning TV and stage star Michael Learned plays is feisty Ouiser, plus Emma Fassler, Christa Jackson, Rosina Reynolds and Amy Sloan.

The production team includes set designer John Iacovelli, lighting designer Craig Pierce, costume designer Julie Keen, sound designer Josh Bessom, prop designer Terry Hanrahan and wig/hair/make-up designer Judi Lewin.

Performances to October 18 at La Mirada Theatre for the Performing Arts, in La Mirade, CA before transferring to The Welk Resorts Theatre in Escondido, CA, on January 7, 2010, for a three-week run.

WISHFUL DRINKING a one-woman show written by and starring Carrie Fisher, based upon her book by the same name.

The delightful, intelligent, witty daughter of Debbie Reynolds and Eddie Fisher lets all her demons hang out in this show which has received rave reviews since August, 2006 when Wishful Drinking was part of a sneak peek event at the Geffen Playhouse who staged the world premiere. Originally slated for the intimate Audrey Skirball Kenis Theater at Geffen Playhouse in Los Angeles, due to popular demand, Wishful Drinking was moved to the Geffen Main Stage where it received rave reviews. The same audience and critical response occurred at every stop along the way with the last before Broadway being Berkeley Rep.

Directed by Tony Taccone, in Wishful Drinking Carrie Fisher tells a true and intoxicating story about performing in her mother's Las Vegas nightclub show at the age of 12, singing Bridge Over Troubled Waters written by Paul Simon, a man she would one day marry. Carrie became a silver-screen princess in the original Star Wars when she was just 19 years of age. But it isn't all sweetness and lightsabers. Aside from a demanding career and her role as a single mom, our heroine spends her free time battling addiction, weathering the wild ride of manic depression and lounging around mental institutions. It's an incredible tale - from having Elizabeth Taylor as a stepmother, to having the father of her baby leave her for a man, to waking up one morning and finding a friend dead in her bed.

Carrie has a delightful, engaging sense of self-deprivation as she mesmerizes her audiences in this show which deserves to be a hit of the Broadway season. At Studio 54 in NYC.

JERSEY BOYS the Las Vegas mounting at the Palazzo Resort , will welcome Drew Gehling to the cast October 5 in the role of Bob Gaudio. Gehling, who played that role in the Chicago company will be in the Las Vegas production until November 8.

PARADE

Lara Pulver, left, and T.R. Knight in Parade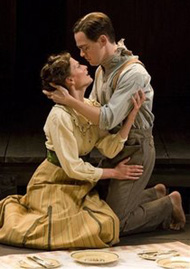 Amid religious intolerance, political injustice and racial tension, this stirring Tony Award-winning musical explores the endurance of love and hope against all the odds. Parade recounts the true story of Leo Frank, lynched for the murder of 13-year-old Mary Phagan, who worked in the factory he managed in Atlanta, Georgia, in 1913.

T.R. Knight, formerly of ABC's Grey's Anatomy, will play Leo Frank, with Lara Pulver reprising the role of Lucille Frank.

The cast also includes, Brad Anderson, Michael Berresse, Will Collyer, Tony nominee Charlotte d'Amboise, Karole Foreman, Davis Gaines, Laura Griffith, P.J. Griffith, Curt Hansen, Deidrie Henry, Tony award winner Christian Hoff, Sarah Jayne Jensen, Lisa Livesay, Hayley Podschun, David St. Louis, Rose Sezniak, Phoebe Strole, Josh Tower and Robert Yacko.

The Center Theatre Group production of Parade, directed by Rob Ashford, comes from London's Donmar Warehouse.

Performances through November 15 at the 739 seat thrust stage Mark Taper Forum at the Los Angeles Music Center.





WHO'S WHERE


ROGER DALTREY embarks on his Use It or Lose It Tour with the first stop Saturday, October 10 at the Commodore Ballroom in Vancouver, BC.

JERRY SEINFELD causing people to laugh Friday, October 9, at Sangamon Auditorium in Springfield, IL. On Saturday laughs will be coming from the Rosemont Theatre in Rosemont, IL.

NATALIE COLE in the spotlight Tuesday, October 6 at the Rose Theatre in Brampton, ON. On Friday she bring her show to the Keswick Theatre in Glenside, PA. Saturday finds her at the Zoellner Arts Center in Bethlehem, PA.

DEE DEE BRIDGEWATER center stage at the Sheldon Concert Hall in St. Louis on Saturday, October 10.

LYLE LOVETT appearing with John Hiatt Tuesday, October 6, at the Kiva Auditorium in Albuquerque, NM. On Wednesday the show is at Pikes Peak Center in Colorado Springs, CO. Thursday the tour stops at the Macky Auditorium Concert Hall in Boulder, CO. On Friday the show is at the Union Colony Civic Center in Greeley, CO. Saturday the performance takes place at Kingsbury Hall in Salt Lake City, UT.

BLACK EYED PEAS continue their Australian tour this week with a stop Monday, October 5, at the Adelaide Entertainment Centre in Hindmarsh. On Tuesday they a two nighter at the rod Laver Arena in Melbourne. On Saturday the show is at the Burswood Dome in Perth.

WEDNESDAY NIGHT AT THE IGUANA hosted by Dana Lorge and Richard Skipper. This week's guests include: Edd Clark, Marianne Maringalo, Wendy Russell, Marcus Simione & Maureen Taylor, Melissa Young with Josh Kartes on piano ... and a few other surprises as well! Wednesday, October 7 at The Iguana in NYC.

STEVE MARTIN won two trophies - for design and liner notes - at last Thursday's International Bluegrass Festival Awards Show. On October 11 he brings his banjo to the Ryman in Nashville with the skilled bluegrass sounds of Steep Canyon Rangers and John McEuen.

LUCY SHROPSHIRE in her cabaret show, Miracles, Imagination & Me, will have two special performances at Don't Tell Mama, in NYC on October 10-11. David Shenton is the musical director for the program that features a trio and two singers: Robert Fowler and Kiki Hawkins. It is produced and directed by Jim Semmelman. The varied musical program will include standards, show tunes and contemporary popular songs. Shropshire is a former Las Vegas resident who played the lead in Enter The Night, the long running production show at the now imploded Stardust Hotel. In 1996 she performed nightly and was the vocal coach for the large cast of 70 in EFX starring David Cassidy. While at the Golden Nugget, Lucy recorded a duet with Clint Holmes and performed nightly with his Show.

KISS on a massive tour with stops this week at TD Garden in Boston on Monday, October 5. On Wednesday the show is at the General Motors Centre in Oshawa, ON. Friday finds the image and songs on stage at the Nassau Veterans Memorial Coliseum in Uniondale, NY. Saturday's show is at Madison Square Garden, NYC.

JANE KRAKOWSKI the Tony Award winner and Emmy nominee will make her solo nightclub debut Oct. 6-17 at Feinstein's at Loews Regency, NYC. Jane Krakowski Sells Out… Tickets Available will feature songs popularized by the female performers who have inspired her, including Anita O'Day, Ann-Margret and Eartha Kitt.



Next Column: October 11, 2009
Copyright: October 4 2009. All Rights Reserved. Reviews, Interviews, Commentary, Photographs or Graphics from any Broadway To Vegas (TM) columns may not be published, broadcast, rewritten, utilized as leads, or used in any manner without permission, compensation and/or credit.
Link to Main Page
---
Laura Deni



U.S. Postal Address: Post Office Box 60831, Las Vegas, NV 89160
CLICK HERE FOR COMMENT SECTION