! >
Broadway To Vegas
  
  REVIEWS INTERVIEWS COMMENTARY NEWS



| | |
| --- | --- |
| | |
LIGHTING DESIGNER KNOWN AS CAPTAIN BLEAK LIGHTS UP PHILIP GLASS' THE TRIAL - - GRAMMY GRANTS FOR LAW STUDENTS AND TEENS - - JOELY RICHARDSIN IN THE BELLE OF AMHERST - - WHO WILL RUN THE GREEK THEATRE - - ICONIC RAINBOW ROOM REOPENS - - SHARON HUNTER PLAY ME CD REVIEW - - NATIONAL ARTS STRATEGIES CEO PROGRAM - - JELLY BELLY - ENDANGERED SPECIES SERIES - - DONATE . . . Scroll Down




Copyright: October 5, 2014
By: Laura Deni
CLICK HERE FOR COMMENT SECTION


LIGHTING DESIGNER KNOWN AS CAPTAIN BLEAK LIGHTS UP PHILIP GLASS' THE TRIAL


Ace McCarron is on a train, going up to London where he is the lighting designer for The Trial, the eagerly anticipated world premiere created by Philip Glass, one of the world's most popular contemporary composers. The Glass name sells tickets. The Trial, commissioned by Music Theatre Wales is based on Kafka's nightmarish novel and is set to begin performances in the Linbury Theatre at the Royal Albert Hall in London on October 10, 2014. The production sold out weeks ago.

The production notes explain: "On his 30th birthday Josef K. is arrested by an unknown authority for an unspecified crime. All his efforts to understand the charge are foiled. Those around him are deeply concerned that he is not taking the case seriously. On the eve of his 31st birthday two men arrive for K. He goes with them and guides them through the town to a quarry. They place his head on a block and stab him through the heart."

As the lighting designer McCarron is in the unique position of having the power to totally destroy the show - or not. If a comedy is plagued by bad lighting the audience may assume it's part of the joke. In a serious drama - and you're not going to get much more serious than Kafta - lighting is crucial. A poorly lit scene could damage the production.

McCarron answered some questions for Broadway To Vegas.

"In a program for a performance in Rotterdam, I had a piece explaining that, within the production, I could destroy everything. Stage lighting is a balance between atmosphere and necessary illumination, and wincing as I do watching other people's lighting designs, I make a weekly promise that everything you can see in the rehearsal room will be seen onstage.

"The art to it, if it is an art, is to achieve this whilst making some strongly atmospheric pictures. The task in this production, or so it seems since I have nothing other than theories till we rig lanterns, is to foster the idea of a world that is both covertly sinister and incomprehensible. Also, I have to join the game the performers will play in conjuring up a state where the humiliation of unwarranted arrest is amplified by an unrelenting lack of privacy."

The venue is described by Royal Albert Hall as "a flexible modern theatre space within the heart of the Royal Opera House. With retractable seating for 394 people, this contemporary space is an ideal venue for (events) with high production and AV requirements. Its adaptable layout and separate access offer great creative potential."



Lighting designer Ace McCarron is known as Captain bleak. Photo: Royal Opera House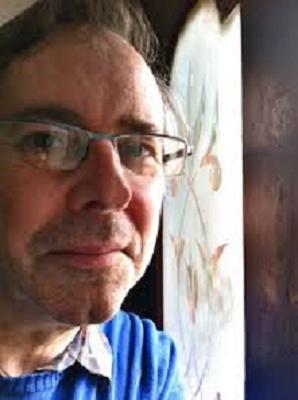 However, don't rush to rent the space. As Aris Giatras Events Manager of The Royal Opera House told Broadway To Vegas: "We only program works commissioned by the Royal Opera or the Royal Ballet in the Linbury Theatre."

The stage seems narrow and the lighting relatively fixed. How are you lighting the production?

"Even though the Linbury Theatre at the Royal Opera House was a bit of an after-thought, it still manages to be one of the best-equipped auditoria in London," replied McCarron. "There are some parts of the stage where you can't hang a pipe but, other than that, you can get a light where you want with a skilled and affable technician behind it, waiting to focus.

"Sure, it's a bit narrower than Radio City, but we've always found it an intimate space for the kind of chamber opera we're dealing with here. They have some nice automated lights here, but our spec is to have a show which we will then tour under rapid-deployment circumstances, and as well as being beyond our budget, when automated lighting gives you a problem, it tends to give you an extra, extra, extra large problem," he emphasized.

The Trial is Glass's second 'pocket' opera based on the writings of Franz Kafka, and his first work created specifically for Music Theatre Wales, in celebration of the company's 25th birthday.

Glass has won worldwide acclaim for his operas, which include Satyagraha and Einstein on the Beach. Music Theatre Wales gave a sell-out tour in 2010 of Glass's previous Kafka opera, In the Penal Colony, a work of blistering intensity and dark claustrophobia.

Oscar winner Christopher Hampton, whose opera credits include Glass's Appomattox collaborates with Glass on this adaptation of one of the great classics of 20th-century literature.



Oscar winner Christopher Hampton whose most famous quote is: "Asking a working writer what he thinks about critics is like asking a lamp-post what it feels about dogs."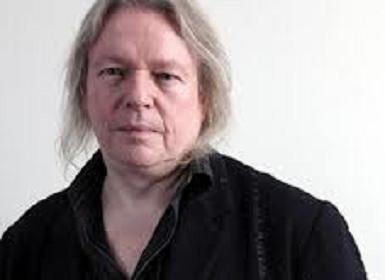 A British screenwriter, playwright, novelist and director, Hampton has written scripts for more than 20 feature films, including Dangerous Liaisons, Total Eclipse, The Quiet American and Atonement.

His other projects have included translations of Yasmina Reza's work for the stage, and further versions of Chekhov and Odon von Horvath. He wrote the stage adaptation and co-wrote the lyrics for Andrew Lloyd Webber's Sunset Boulevard.

Co-commission and co-production between Music Theatre Wales, The Royal Opera, Theater Magdeburg and Scottish Opera, The Trial is directed by Mike McCarthy, who co-founded Music Theatre Wales in 1988. In the last quarter-century MTW has commissioned 12 operas and, in addition to Glass, collaborated with some of the world's greatest living composers, including Harrison Birtwistle, Peter Maxwell Davies, and Mark-Anthony Turnage.

The physical details of getting The Triak mounted are underway and assorted individuals need to be satisfied.

Do you run everything past Glass and Hampton to make sure you're all on the same page?

"Not personally, no," McCarron answered. "Mr Glass has seen me fail to botch a couple of his other shows, and Mike McCarthy, our director has been in consultation with him, and Christopher Hampton for quite a while now. Mike has explained all of his production ideas to them, and they seem quit excited. Mike and I have been working together for more than twenty-five years, and we are quite acquainted with each other's rationality. Or absence thereof."

In your opinion how can today's stage lighting improve a production without taking the focus away from the performance?

"We have a lot of computer-activated lights these days which can be choreographed into making something quite spectacular. However, if you look at the twenty best plays ever written, it's hard to point a text and say, 'Now that one needs to look like a rock show!' The use of such equipment in a serious play usually triggers synapses in the mind of the audience which yell, 'Oh, look what they have chosen to do with the lighting!' This detaches you from the character, and that is usually a very bad thing.

"I usually reserve my more outrageous lighting conceits for moments where the audience is catatonically transfixed by a performance or a turn in the plot, and I get to amplify that experience without them even noticing that I did that. On this piece I find I am using the word 'continuum' a lot. We have built a highly-effective, but hugely artificial world for this piece, and it is necessary to police its inconsistencies. In doing so, I'm using little I could have had twenty-five years ago."



Philip Glass at work on The Trial. Photo: Royal Opera House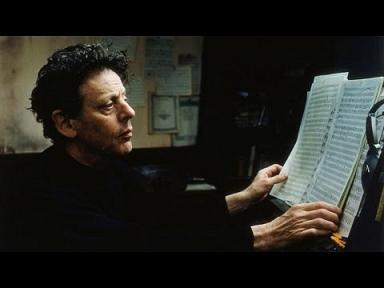 Is any kind of attention paid to being energy efficient?

"Yes, all the manufacturers are trying to produce inexpensive LED stage lanterns, however, only the expensive ones seem to dim evenly, which I really, really need. Also, while they do lots of nice colors, - yes! colors - they're not so good at doing nasty colors, and most directors probably have a nickname for me which is Captain Bleak. If they want their audiences to confront the less palatable aspects of being human, then my phone will ring, and when their tech team shows me the new multicolor skywash units they just shipped in for a production of Brigadoon I tactfully explain that they'll be staying in the store. I still use powerful tungsten-halogen lighting, but I'm going to heaven because I use a lot less than people expect me to, and I think of all those TV's and central heating systems of the audience which are switched off because they've gone out for the evening."

What about pricing? Is proper lighting still an expensive part of the production?

"For our last two shows, I don't even remember having a lighting budget," he admitted. "We tour to theatres which, generally, possess a decent amount of lighting, and I, if I have to, duck and dive a bit to make their equipment fit our show. Rather unusually, I tour to every venue, since we sometimes make rapid decisions about fashioning changes, and this process actually makes a show stronger, since, in effect, you're inventing some of it all over again."

Since this is a commissioned piece, what say-so over lighting does Music Theatre Wales exert?

"I always say that there are only three people I listen to about the lighting. There's the Director, then there's the Designer and then there's Absolutely No-One Else," he emphasized.

In the case The Trial the set designer is Simon Banham who is also designing the costumes.

"Without a director at the top of the pyramid, it's chaos, and not just for the lighting," stressed McCarron. "As such, we rely on the Director to have had those kinds of conversation with the artistic management in advance and prepare the ground so they are acquainted with the particular flavor of outrage we are about to perpetrate on their premises."

In your experience have you found that you need to consider the vision of individual actors in your lighting strategy?

"Hmm. Sometimes we put the orchestra on the stage as, for instance, in our production of Mark Anthony Turnage's Greek. Musicians can be quite keen to point out that there is a light which compromises their view of the conductor. I always pay great attention to lights which could cause this problem and score them off the plan. If they insist in turning round so that they can demonstrate how they are being blinded, I point to all the other musicians wandering around the stage in costumes who have learned that in order to be blinded, it is necessary only to stare into the lights. It is bright out there. Especially in a big house, it has to be. How else are you going to notice a character rolling their eyes from the back of the third circle? It is my job to supply that light, and if they have cataracts then that effectively prevents them from being seen. If you are casting singers like that, you aren't really taking the muse of drama into account."

Have you ever had to eliminate a strobe because it caused problems for an actor?

"No, but I would if it did. More routinely, we have to announce the use of strobes in performance now. You have that in the US. You guys are lack-belt litigious, right?"

You have worked with Glass before. What do you like about this project in particular? Why do you enjoy working with Glass and Hampton?

"The thing I adore about Philip Glass is that he turns out a highly-stylized score which nonetheless leaves a lot of space for dramatic interpretation. His music, and it seems, he himself, are complimented by parallel creative ambition. Christopher, I've never worked with till now, but he has turned out a brisk and efficient libretto which still manages to be The Trial by Franz Kafka."

Following the London engagement the production will tour, with the first three stops being a mounting on October 22 at the Royal Northern College of Music in Manchester; an October 28 production at the Canolfan y Celfyddydau Aberystwyth Arts Centre and a November 3 stop at the Oxford Playhouse. Would McCarron light The Trial differently in New York than in London?

"Definitely. I'll be lighting it differently in Aberystwyth, since all our installations are bespoke to the performance spaces, but I take your cultural point. We have a lot of wide-focus lights over here in Europe which are not so common over where you are. However, this show would be much simpler to duplicate because it uses a lot of what you guys call Ellipsoidal Reflector Spots and you have them in regiments. Aside from that, I'd have to remember that a torch is a prop and not a flashlight and that right is actually left," he commented about what can be a difference in blocking terms - referring to the actor's left and right facing the audience as in done in American; or left and right on stage, referring to the point of view of the audience, as is the custom in some European countries.

The Trial runs from October 10-18, 2014 in the Linbury Theatre at Royal Albert Hall in London.





Broadway To Vegas is supported through advertising and donations. Priority consideration is given to interview suggestions, news, press releases, etc from paid supporters. However, no paid supporters control, alter, edit, or in any way manipulate the content of this site. Your donation is appreciated. We accept PAYPAL. Thank you for your interest.





ART AND ABOUT


JELLY BELLY - ENDANGERED SPECIES SERIES

Great Green Macaws. Dimensions: 4 x 5 foot. By Kristen Cumings, 2013. These beautiful birds have a wingspan of up to 50 inches and live in deep canyons and plateaus in Central America. The bright green feathers are brought to life with an array of Green Apple, Lime and Juicy Pear jelly beans.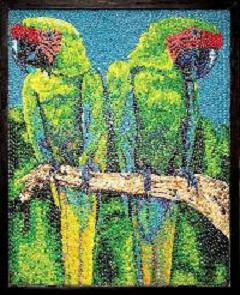 is a unique exhibition which opened yesterday, Saturday, October 4 at the Science Gallery of the Reading Museum in Reading, PA and remains on display through Sunday, January 4, 2015.

The exhibit includes five Jelly Belly animal creations - each a sweet replica of an exotic species. These mosaic-like portraits, handmade entirely from thousands of colorful Jelly Belly jelly beans, include the Rockhopper Penguin, Great Green Macaws, Hawksbill Sea Turtle, Grizzly Bear and Bengal Tiger, and combine the beauty of nature with the stunning faces of these brilliant wild animals.

Jelly Belly art was the brainchild of San Francisco artist Peter Rocha. After President Reagan publicly expressed his fondness for Jelly Belly beans, Rocha tried some for himself and was immediately impressed with the range and brilliance of the colors. His jelly bean portrait of Reagan was created in 1982. Since then, other artists from around the world have contributed pieces to the company's collection of jelly bean art.

Jelly Belly artist in residence, Kristen Cumings, created the portraits for this new series, five of which are being presented at the Reading Public Museum. Each work uses upward of 10,000-14,000 Jelly Belly beans, with individual pieces placed by hand and applied to a roughly four-by-five-foot canvas.

Additionally, as a part of this exhibition, The Museum will be displaying several taxidermy wall mounts from its own permanent collection, representing animals that are or were endangered, extinct, or protected under a conservation program.


SWEET CHARITY


THE OREGON SHAKESPEARE FESTIVAL'S 27th annual Daedalus Project Fundriaser for HIV/AIDS organizations totaled $142,496. The event on August 18 was produced by Claudia Alick, associate producer, community, and directed by Eduardo Placer, an actor with the company.

This year's total exceeded last season's by $3,200, and the popular Underwear Parade topped last year's donations by $3,711 with a total of $21,145. Tickets for the afternoon reading of The Children's Monologues and the evening variety show, along with general donations, raised approximately $60,000. Contributions also came from the Daedalus 5K Run, the sale of T-shirts, lemonade, baked goods, concessions, quilt raffle, an "Arts and Treasures" sale, and sales of Daedalus Pillows and Bears created by members of OSF's Costume Department.


THE MUSIC GOES ROUND AND ROUND


SHARON HUNTER PLAY ME with Barry Levitt on piano, Ira Siegel (who is currently on tour with the Bacon Brothers) playing guitar, Jeff Ganz on bass and Howie Gordon on drums. La Tanya Hall and Darryl Tookes provide background vocals.

Released on the Cd Baby label, this is a single disc containing 15 songs. The concept for this studio recorded CD originally came out of a live show that was performed at Don't Tell Mama and the Metropolitan Room in 2013-14 in New York City.

The selections are all well known rock and pop songs that were made famous by male artists in the 1970's. What is striking is how the renditions on this CD give new life to songs we all thought we knew. While Hunter has performed at major cabarets in New York City, her name may not be broad market recognizable. She deserves to be heard and this CD played.

This CD has a unique concept, which could have resulted in either a too cute, or clunky attempt to stand on the success of others. Instead, she pulls it off. Play Me is an interesting and entertaining CD.

She's smart enough not to use the same arrangements and singing style of songs infused with particular artists, such as Kris Kristofferson's Help Me Make It Through The Night, Rod Stewart's Do You Think I'm Sexy or Elvis Presley's Burning Love.

A melding of I Don't Want to Be Lonely Tonight segueing into a most unusual soft talk/sung version of Do You Think I'm Sexy, backed by a tinkling piano. Then she returns to the soulful I Don't Want To Be Lonely Tonight That is followed by the drum beat driven, high octane Hot Legs. Long associated with Barry Manilow Copacabana is given a slowed down, almost smoky, Paris house sultry type delivery with a few adagio tempo bars.

Hunter delivers a little patter leading into Get Down Tonight, a rendition which makes you visualize the disco ball. That's The Way I Like It is tender, again backed by only a soft piano, while Crazy Little Thing Called Love is rock. Only The Good Die Young also rocks. Complimented by her two backup singers who accompany her on five of the cuts, she closes her CD with a plaintiff version of How Can You Mend a Broken Heart.

Hunter has a southern root or two having been the host and producer of the Memphis Today Morning Show on WREC-AM and was the news director and morning anchor at KIX-04, also in Memphis. As the original host and producer of Pillow Talk on KEZK she developed a radio voice which attracted and held the listeners. That seductive talk-coo ability serves her well on several of the CD selections.

Barry Levitt's arrangements favor her vocal range which is "low E3 to C6 - alto-mezzo," she told Broadway to Vegas. Levitt's contribution to this CD can't be underestimated. His new arrangements and piano playing style range from Jerry Lee Lewis to soft and tender. Likewise guitarist Ira Sielgel, drummer Howie Gordon and Jeff Ganz on bass join Hunter in star billing.

It can't be emphasized enough that this CD is a group effort and Hunter has been listening to the right people. Too often cabaret singers, desperate to get a CD out, slap a disc together on the cheap. Bad sound and mixing can destroy even a great performer. Exceptional sound and mixing have made marginal singers stars. Technically, this CD is total quality, giving Hunter support in a difficult industry. The first cut Old Time Rock and Roll is an attention getter. Hunter's voice takes command as a robust blend of dirty blues and hillbilly rock and roll. Bonnie Raitt made it her signature style, but not many women can follow in her footsteps. Hunter shines on this cut and should consider developing that blues/rock style.

Recorded at John Kilgore Sound and Recording. Mix engineer: John Kilgore.








NATIONAL ARTS STRATEGIES CEO PROGRAM USES CULTURE TO RESPOND TO COMM UNITY NEEDS
Geoffrey Kershner is the founder and Artistic Director of the Endstation Theatre Company based in Central Virginia. Photo: NAT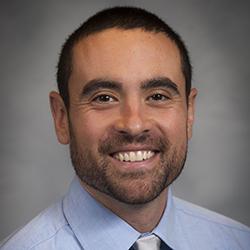 National Arts Strategies has been working with leaders in arts and culture for over thirty years. With the support of The Kresge Foundation, the Alexandria, VA based organization has established the Chief Executive Program: Community and Culture for CEOs working at the intersection of culture and community. These individuals lead organizations that use culture to respond to local needs and contribute to healthy neighborhoods.

During the one year program, participants come together at three in-person events and participate in a variety of "at-work" activities.

A spot check of the 50 latest participants showed a diverse crowd including:

Jim Beirne of London, board member of Opera North, The Sage Gateshead, Leeds College of Music, UK Theatres; currently Chair of NGCV (Newcastle Gateshead Cultural Venues).

Michael J. Bobbitt of Maryland, Producing Artistic Director of Adventure Theatre MTC.

Jennifer Boomgaarden, Executive Director of the South Dakota Symphony Orchestra (SDSO).

Tony Butler, England, Executive Director of Derby Museums Trust.

Serina Chen who founded the Taipei Arts Festival in 1998.

Uli Sailer Das is Executive Director of the Museum at Prairiefire, Kansas and established a pioneering content partnership with the American Museum of Natural History in New York.

Ahmed El Attar is an Egyptian independent theatre director, translator, playwright and cultural operator. He is founder and General Manager of Studio Emad Eddin Foundation.

Patricia Finneran has held senior positions at Sundance Institute, American Film Institute and IFP/New York.

Gary Ginstling joined the Indianapolis Symphony Orchestra as its Chief Executive Officer in March 2013. After fifteen months in the role, Ginstling balanced the FY13 budget; raised nearly $10 million, the most ever raised by the ISO in a single fiscal year.

Daniel Gorman is the Festival Director of Shubbak Festival, London's only citywide festival of contemporary Arab culture.

Geoffrey Kershner is the founder and Artistic Director of the Endstation Theatre Company based in Central Virginia.

Sheila Lewandowski is Executive Director and co-founder of The Chocolate Factory Theater in Queens, New York.

Frank Little is the Museums and Galleries Manager for the City of Edinburgh Council. He is responsible for some of Europe's most architecturally important buildings which includes 12 museum venues, two art galleries and over 200 monuments.

Maria Claudia Lopez is the Deputy Minister of Culture for Colombia



Adam Philipson CEO of the Count Basie Theatre. His acting credits include over 400 performances as Eugene Morris Jerome in the Broadway production of Neil Simon's Broadway Bound. Photo: NAT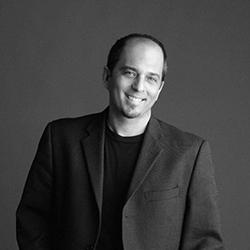 Lynne McCormack serves as the director of Art, Culture and Tourism for the City of Providence, Rhode Island.

Tanner Methvin created and is the Executive Director of the Africa Centre, an inter-continental arts and cultural organization, based in Cape Town, dedicated to the use of artistic dialogue, theory, and cultural practice as tools for social activism.

Andreas Mitisek, Long Beach Opera's Artistic & General Director since 2003 has also served as the General Director of Chicago Opera Theater since 2012.

Adam Philipson CEO of the Count Basie Theatre. His acting credits include over 400 performances as Eugene Morris Jerome in the Broadway production of Neil Simon's Broadway Bound.

Michael Rohd is founding artistic director of Sojourn Theatre in Chicago. He is the 2013-2016 Doris Duke Artist-in-Residence at Lookingglass Theater Company in Chicago.

Abe Rybeck Executive Artistic Director founded The Theater Offensive: OUT in Your Neighborhood (TTO) in 1989. Abe won the 2007 Jonathan Larson Award for musical theater.

Scott Showalter is President and CEO of the Oregon Symphony.

Clyde Valentín is the co-founding producer and Executive Director of Hi-ARTS (producers of the Hip-Hop Theater Festival).


LEGENDARY RAINBOW ROOM RE-OPENS
Two time Tony Award winner Christine Ebersole is one of the stars who will perform in the Rainbow Room. Photo: IMDB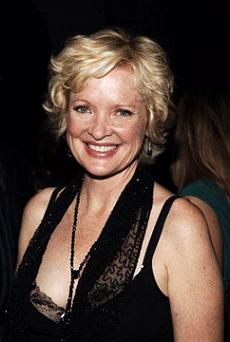 That romantic and legendary room located high on the 65th floor of 30 Rockefeller Center - The Rainbow Room - has reopened to reclaim its former glory. The elegant and elevated restaurant and dance floor has been closed the past several years undergoing renovations by new owner Tishman Speyer, who returned the now landmarked venue to its former iconic status. Elegant decadance.

Celebrities enjoying a sneak peak last Wednesday included Jimmy Fallon, whose Tonight Show tapes a few floors below, Martha Stewart, Regis and Joy Philbin, architect and designer David Rockefeller, Jerry and Rob Speyer, Saturday Night Live creator Lorne Michaels.

Among those enjoying champagne, custom cocktails and gourmet nibbles were Yankee president Rany Levine, Drew Nieporent owner of the Myriad Restaurant Group, which owns and operates numerous celebrity and gourmet restaurants, Doug Woodham the President of Christie's Americas, Tamron Hall, co-host of Today Show and host of MSNBC's NewsNation, wore a mosaic pint, long sleeved dress by Givenchy.

Director of the Guggenheim Richard Armstrong was there, as were designer Domenico Dolce of the fashion power house Dolce & Gabbana (they just dressed Mrs. George Clooney), Four Seasons Restaurant co-owner Julian Niccolini and CEO of NBCUniversal Steve Burke.

On board is British chef Jonathan Wright to helm the kitchen, which will turn out a festive Sunday brunch in addition to Monday night dinners open to the public. The space will be open for private events other nights of the week. Monday nights at Rainbow Room will feature live performances, beginning with The Roots, The legendary, Grammy Award winning hip hop crew. The following Monday October 13, it's James Langton's New York All-Star Big Band whose members are drawn from the cream of the city's swing musicians and includes players who were featured with Benny Goodman's own final orchestra of the 1980s.

October 20th spotlights Jonathan Tunick & the Broadway Moonlighters: Emmy/Grammy/Oscar/Tony-winning orchestrator Jonathan Tunick, Broadway's premier orchestrator, will be leading a big band of Broadway's finest musicians in his own arrangements.

October 27th showcases Michael Arenella & His Dreamland Orchestra considered the world's premier Jazz-Age dance orchestra, steeped in the hot-dance band tradition of the 1920s and early 1930s. On November 3rd it's two-time Tony Award winner Christine Ebersole. For over 30 years she has captivated audiences on the Broadway stage, television series and specials, films, concert appearances, and recordings.

The first Monday of each month will be reserved for intimate concerts while subsequent Mondays will be for a more traditional dining experience. Yes, it's expensive, but the view of New York City is romantically priceless.


SPREADING THE WORD


THE THEATER HALL OF FAME has announced the 2014 inductees for Lifetime Achievement in the American Theater.

Inductees include director/choreographer Susan Stroman, actors F. Murray Abraham, Alvin Epstein, and Blythe Danner, former theatre critic Frank Rich, Chairman of the Shubert Organization Philip J. Smith, playwright Alfred Uhry and director Marshall Mason.

Produced by Terry Hodge Taylor, the 44th Annual Theater Hall of Fame Induction Ceremony will be held January 26, 2015, at the Gershwin Theatre in New York City.

THE MUSIC OF BING CROSBY Explore Bing Crosby's life and his contributions to the American Songbook, his influence on Sinatra, Como, Dean Martin, his commercial successes and enduring motion picture career including his Academy Award-winning performance in Going My Way. You'll hear great songs from his repertoire including Swingin On a Star, Pennies from Heaven, Blue Skies, White Christmas and True Love, among many others. Harvey Granat is a popular cabaret performer, Broadway producer, and a historian/educator of the American popular song. He is joined by pianist David Lahm.Tuesday, October 7 at 92Y in New York City.

SILLY BETTING ODDS ON GEORGE CLOONEY running for president, where respected political analysts are actually commenting on slow-news-days conjure-uppers who wonder if Clooney and his new bride will one day occupy the American White House, despite the fact that Clooney has never held a political office and has limited, if any, POTUS qualifications. If you want to post odds about a fantasy land possibility, try this: Within a few years they will have a daughter who will grow up to marry Prince George. Now that would be Camelot.


GRAMMY GRANTS


THE FIFTH ANNUAL GRAMMY FOUNDATION AND MUSICARES Teens Make Music Contest, in conjunction with the Partnership for Drug-Free Kids as part of its Above the Influence (ATI) campaign asks young musicians, ages 14 - 18, to compose or create an original song and/or music video that celebrates life above the influence or brings attention to the consequences of substance abuse.

The first-place winner will receive two tickets to the 57th Annual Grammy Awards at Staples Center in Los Angeles, as well as a cash award of $500 and the opportunity to perform a set at the Acoustic Tent on the 2015 Vans Warped Tour in the city closest to their hometown. The second- and third-place winners will receive cash prizes of $250 and $100, respectively, and all three winners will have the opportunity to attend the 57th Annual Grammy Awards backstage experience during rehearsals. Other prizes include two tickets to any Vans Warped Tour stop, gift bags and more.

Original music compositions or compositions with accompanying videos must be sent to the Grammy Foundation and MusiCares postmarked no later than Monday, December 1, 2014. Entries must be no more than four minutes long.

17th ANNUAL ENTERTAINMENT LAW INITIATIVE WRITING COMPETITION co-sponsored by THe Grammy Foundation and the American Bar Association invites law students to write a 3,000-word paper on a compelling legal topic facing the music industry today.

To encourage applications, the Grammy Foundation hosts ELI Writing Competition workshops at prominent law schools around the country with the goal of helping students with their essays.

A cash scholarship of $5,000 will be awarded to the author of the winning paper and $1,500 will be awarded to each of four runners-up. Additionally, each winner will receive airfare, hotel accommodations and a ticket to the 57th Annual Grammy Awards, which will be held at Staples Center on Sunday, February 8, 2015. In addition, the winners receive invitations to other Grammy Week activities, including the prestigious annual ELI Luncheon on February 6.

The winning students will present their essays at the luncheon. Past luncheon keynote speakers include Tom Brokaw, Edgar Bronfman Jr., Ron Conway, Clive Davis, Daniel Ek, Timothy J. Leiweke, and Grammy Foundation Board member will.i.am, among others.

The contest is open to law students. Submissions must be received by January 6, 2015 (1 p.m. ET /10 a.m. PT). Winners will be announced on January 27, 2015.


OTHER PEOPLE'S MONEY


WHO WILL RUN THE LUCRATIVE GREEK THEATRE is the question on the table for an October 8 vote by the Los Angeles Department of Recreation and Parks. Entertainment titans Nederlander Corp and Live Nation are vying to run and maintain the venue.

"The Greek Theatre has consistently been Recreation and Parks' highest revenue-producing non-golf concession, generating $22.8 million in gross receipts and paying $1.6 million ... to the city," General Manager Mike Shull wrote in a report to the commission.

Parks officials have recommended giving the contract to Live Nation Worldwide, instead of renewing a contract held for decades by Nederlander Corp. who would be working with its new partner, AEG.

The existing agreement to run the Greek expires at the end of October 2015.


STORK REPORT


MILA KUNIS AND ASHTON KUTCHER became parents of a baby girl, Wyatt Isabelle Kutcher, born at Cedars-Sinai Hospital in Los Angeles on Tuesday, September 30, 2014. Proud Papa co-stars on Two and a Half Men, while the new mom has been the voice of Meg on the animated series Family Guy since 1999.



THE HOUSE THAT WILL NOT STAND a UK premiere by Marcius Gardley.

Directed by Indhu Rubasingham.

"You may be the wealthiest colored woman in New Orleans but you built this house on sand, lies and dead bodies."

New Orleans, 1836. Following an era of French colonial rule and relative racial acceptance, Louisiana's 'free people of color' are prospering. Beartrice has become one of the city's wealthiest women through her relationship with a rich white man.

However, when her partner mysteriously dies, the foundations of freedom she has built for herself and their three unwed daughters begins to crumble. Society is changing, racial divides are growing, and as the household turns on each other in their fight for survival, it could cost them everything.

Billed as "a bewitching new drama of desire, jealousy, murder and voodoo."

Starring Ronke Adekoluejo, Ayesha Antoine, Michele Austin, Martina Laird, Tanya Moodie, Clare Perkins, Danusia Samal & Paul Shelley.

Designer: Tom Piper - Lighting Designer: Paul Anderson - Sound Designer: Carolyn Downing - Composer: Paul Englishby.

Marcus Gardley was awarded the 2011 PEN/Laura Pels award for Mid-Career Playwright. He is the recipient of a Helen Merrill Award, a Kesselring Honor, the Gerbode Emerging Playwright Award, the National Alliance for Musical Theatre Award, the Eugene O'Neill Memorial Scholarship, and the ASCAP Cole Porter Award. October 9 - November 22, 2014 at the Tricycle Theatre in London.

THE BELLE OF AMHERST William Luce's one-woman play of the private yet prolific poet Emily Dickinson.

Directed by Steve Cosson.

Featunig Golden Globe Award nominee Joely Richardson.

In The Belle of Amherst, Emily Dickinson (Richardson) welcomes audiences into her lifelong Amherst homestead in mid-19th century Massachusetts. While Dickinson found solace in solitude through much of her life, acclaimed playwright William Luce weaves her poems, diaries, and letters into a one-woman portrait of one of America's greatest and most prolific poets, mixing Dickinson's encounters with close friends and family with the poet's own, often amusing observations. The Belle of Amherst illuminates a brilliant wordsmith through the words she left behind.

The creative team includes Antje Ellermann (scenic design), William Ivey Long (costume design), David Weiner (lighting design), and Daniel Kluger (sound design).

The Belle of Amherst begins previews Tuesday, October 7 in preparation for a Sunday, October 19 opening at the Westside Theatre in New York City.

LIPS TOGETHER, TEETH APART Terrence McNally's trenchant comedy, directed by Peter Dubois receives its first New York revival in 23 years.

It's the 4th of July on Fire Island where a brother and sister and their spouses are spending the quintessential American summer weekend in an unfamiliar setting. As their season in the sun unfolds, the two couples do their best to enjoy themselves despite their prejudices and insecurities. The grill is fired up, the drinks are cold and the pool is open but no one is going in.

Starring Michael Chernus, Tracee Chimo, America Ferrera, Austin Lysy.

Begins October 7 at the Second Stage Theatre in New York City.

MARIE ANTOINETTE by David Adjmi.

Directede by Yury Urnov.

"Let them eat cake."

"We all know the famous story of the iconic and controversial Marie Antoinette. But through David Adjmi's incisive contemporary lens, history's most notorious queen becomes a full-blooded, complex, and tragic heroine who realizes too late that there's an unstoppable revolution brewing outside her window. This is a Marie Antoinette for today: a potent symbol of all the things that keep us from seeing the real forces bearing down on us: our cult of celebrity, our fatuous politics, and a pace of change we can hardly fathom," stated Howard Shalwitz, the artistic director of Wooly Mammoth.

Starring Woolly Company Member Kimberly Gilbert as Marie.

Performances through October 12, 2014 at Woolly Mammoth Theatre Company in Washington, DC

AMAZING GRACE with s music and lyrics by Christopher Smith and a book by Smith and Arthur Giron.

Directed by Gabriel Barre.

Choreography by Tony winner Christopher Gattelli.

The cast is top-lined by Tony nominee Josh Young, Erin Mackey, Tony nominee Tom Hewitt, Tony winner Chuck Cooper, Chris Hoch, Stanley Bahorek, Harriett D. Foy and Laiona Michelle.

The ensemble includes Marija Abney, Leslie Becker, Sara Brophy, Rheaume Crenshaw, Miquel Edson, Mike Evariste, Sean Ewing, Rachael Ferrera, Savannah Frazier, Christopher Gurr, Abdur-Rahim Jackson, Allen Kendall, Elizabeth Ward Land, Michael Dean Morgan, Oneika Phillips, Clifton Samuels, Gavriel Savit, Dan Sharkey, Bret Shuford, Evan Alexander Smith, Uyoata Udi, Charles E. Wallace, Toni Elizabeth White and Hollie E. Wright.

Amazing Grace is billed as "a world premiere musical based on the awe-inspiring true story behind the world's most beloved song. A captivating tale of romance, rebellion and redemption, this radiant production follows one man whose incredible journey ignited a historic wave of change.

"John Newton (Josh Young), a willful and musically talented young Englishman, faces a future as uncertain as the turning tide. Coming of age as Britain sits atop an international empire of slavery, he finds himself torn between following in the footsteps of his father - a slave trader - and embracing the more compassionate views of his childhood sweetheart (Erin Mackey)."

The world premiere of the Broadway-bound new musical will begin previews October 9 at Chicago's Bank of America Theatre prior to an official opening October 19. Performances continue through November 2.


WHO'S WHERE


MICHAEL FEINSTEIN legendary Michael Feinstein brings America's greatest composers to life through his masterful interpretations of their music. Having that unequaled "insider's" knowledge of the classic songs, Feinstein's colorful commentary and personal anecdotes provides insight into the creative process, and offers a rare backstage glimpse into the original artistic intentions of the composers he performs. Sunday, October 12, 2014 at the Palace Theatre in Stamford, CT.

CHICK COREA a DownBeat Hall of Famer and NEA Jazz Master, 20-time Grammy Award winner and keyboard virtuoso, delivers a rare solo concert, presented in conjunction with the release of his 2014 solo CD, Portraits. Sunday, October 12 at the Scottsdale Center for the Performing Arts in Scottsdale, AZ.

MILEY CYRUS entertains Friday, October 10 at the Rod Laver Arena in Melbourne, Australia.

FLEETWOOD MAC appears on the Today Show Thursday, OCtober 9. On Friday the show is at the TD Garden in Boston. Saturday finds them at the Prudential Center in Newark, NJ.

BILLY OCEAN the Grammy Award-winning R&B singer performs some of his greatest hits including Caribbean Queen, Loverboy, Suddenly, Get Outta My Car; Get into My Dreams, and many more. Friday, October 10 at the Palace Theatre in Stamford, CT.

PAUL McCARTNEY stars at the Smoothie King Center in New Orleans on Saturday, October 11.















Next Column: October 12, 2014
Copyright: October 5, 2014 All Rights Reserved. Reviews, Interviews, Commentary, Photographs or Graphics from any Broadway To Vegas (TM) columns may not be published, broadcast, rewritten, utilized as leads, or used in any manner without permission, compensation and/or credit.
Link to Main Page
---
Laura Deni



For the snail mail address, please E-mail your request.
CLICK HERE FOR COMMENT SECTION