! >
Broadway To Vegas
  
  REVIEWS INTERVIEWS COMMENTARY NEWS

| | |
| --- | --- |
| | |
ANNA NICOLE THE OPERA - -PRINCESS CHARLENE TO HELM PRINCESS GRACE AWARDS - - ERIK CHARLSTON SINGS LIEDER CD REVIEW - - THE RECORDING ACADEMY ANNOUNCES SEMI-FINALISTS - - IS WHITE SKIN BETTER? BLOOM OF YOUTH EXHIBITION - - HUMOR ABUSE AT MARK TAPER - - LADY DAY STARS DEE DEE BRIDGEWATER - - THE 2013 GLOBE GALA - - DONATE . . . Scroll Down




Copyright: September 15, 2013
By: Laura Deni
CLICK HERE FOR COMMENT SECTION


PERCUSSIONIST COMES OUT SINGING
Jazz vibraphonist Eric Charlston is co-chair of the percussion department at the Manhattan School of Music.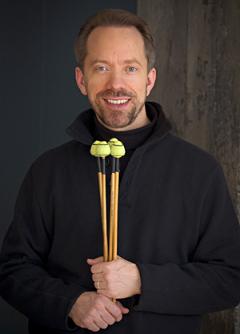 Usually pictured with a handful of marimba mallets in his hands, Eric Charlston has made a break from the instrumental to - singing. Backed by only a piano, the results are Erik Charlston Sings Lieder. It's a pleasant listening CD, released on Luja Classics.

First music heard on the CD is a piano.

It's worth the price of the CD just to listen to Virginia Perry Lamb play the piano. Not any old piano but an 1876 Concert Grand by Theodore Steinway which was played by Clara Schumann, the virtuoso pianist who, in 2012, on the occasion of her 193rd birthday, received a Google Doodle. Clara died of a stroke at age 76, in 1896. Thus the box on this recording is well made and in tune. Edward Court acted as the piano tech.

Virginia Perry Lamb taught The Art of Accompanying at the Manhattan School of Music for over twenty years and now maintains an active teaching studio at home along with her performing career. As a "name" recognized by the masses, she is sorely overlooked. No doubt anyone who studied under her should be grateful for the experience. To anyone listening to her play, it's a treat for your ears. Lamb knows how to put the meaning of lyrics into the piano keys.

Raised in Chicago, Carlston is a baritone. Famous classical music baritones includes Simon Keenlyside, Gerald Finley, Matthias Goerne, Christian Gerhaher, Dmitri Hvorostovsky and Bryn Terfel. Non classical baritones include that guy named Frank Sinatra, who was noted for breath control and his ability to covey a lyric. Bruce Springsteen, Michael Buble, Josh Groban, Tom Jones, Paul Simon, Eric Clapton and Leonard Cohen. Each delivers their own distinctive style - from smooth or forceful to raspy, to almost more talking a lyric than singing.

Charlston's voice is pleasant. It neither pierces nor slugs the listener into the next room. He obviously knows how to sing in German. The accompanying booklet lists the lyrics in both German and English, which helps. The translations are by Waldo Lyman and Kathleen Maunsbach.

German is a guttural language not noted for sounding soft or seductive, such as Italian or French. For those who don't understand the German language, the challenge is to fully understand and appreciate the emotional depth of the compositions. Charlston does an excellent job of lending sensitivity to the words. For some of the selections that's a challenge.

Many of the songs deal with love or unrequited love. Some even concern cities.

Song cycle from the Book of Songs by Heinrich Heine In the song I Im Rhein, im Heiligen Strome one stanza reads:
In the Cathedral there is a picture,
Painted on golden leather;
Into my life's wilderness
It has sent its friendly radiance.

This is not a CD that sounds like one long song. There is definitely a range of tempos. Even when allegro, Charlston is articulate.

For a noted musician to record as a singer is a multiple risk; from confusing the existing, specific instrumental fan base to not connecting with those who enjoy a particular type of singing.

Those who have something to lose, generally aren't the risk takers. For Eric to record this way is both a labor of love and courageous.

What is lacking is a sorely needed explanation. Why singing? Why this composer? Why German? Why certain phrasing? Broadway To Vegas tracked him down.

You are a famous percussionist. What made you want to issue a CD of singing?

"I come from a family of singers. I've always sung, and was in fact a double major in college. What really made me want to make this recording was the music itself. The Dichterliebe to me is desert island music and I've wanted to record it for many years. Some time opened up in my schedule and I realized I wasn't getting any younger, so I just did it."

You can obviously sing in the German language. Why did you decide not to sing at least one selection in English?

"I'm drawn to many different types of music, vocal and percussion. This particular genre, German Lieder, is very special to me, so I decided to devote the recording just to it. Schumann wrote the Dichterliebe in 1840 and the Strauss songs were written between 1885 and 1895. All of the songs, of course, are written only in German. Perhaps when I do another CD it will be all American music---that too would be very special."

I can't find any listings anywhere of your professional appearaces as a singer. Is this your first foray into professional singing?

"I've sung professionally in New York over the years, though mostly in choral settings. I've sung the songs on this recording forever, but this was the first time I'd recorded as a vocal soloist. I do like singing with my Brazilian jazz group."

Some of the songs end with what sounds like a lack of breath control. Is that deliberate? Does that have to do with the arrangements or singing in the German language?

"This music is all written out and very specific, though there is certainly leeway for personal interpretation. My guess is whatever you heard was deliberate. Perhaps it was an effect relating to the text? To be more specific, though, when you decide to record the Dichterliebe, it is a song cycle of 16 songs and those are the songs that you do. In the case of the Strauss songs, I chose those songs first because I love them so much but also because I felt they complement each other very well and are representative of the breadth of his songwriting. Each of these composers wrote every note of the music---no arranging necessary. The engineer is the great Adam Abeshouse, without whose artistry this project would not have been possible."



Adam Abeshouse
A two time Grammy Award winner, Abeshouse has produced and engineered recordings for labels including Bridge, Telarc, Angel-EMI, SONY, BMG, Naxos, Hyperion, ASV, Arabesque, Cala, Koch International/E1 Music, New World Records, Delos, Albany Records, CRI, Pickwick, Pro Arte, Well Tempered, Centaur, and more, as well as for National Public Radio and the Library of Congress.

In 1999, he won the Grammy Award for Classical Producer of the Year, and was nominated again in 2003. He won a second Grammy Award in the Best Classical Instrumental Solo Performance category for producing and engineering Garrick Ohlsson's Beethoven Sonatas, Vol. 3.

Possessing a broad musical background as a violinist with a master's degree from the Manhattan School of Music, Abeshouse brings a unique set of skills to his producing, engineering, and mastering technique. His career as a performer has included many years with groups such as the Orchestra of St. Luke's, American Ballet Theater, City Ballet, Concordia, The Metropolitan String Quartet, chamber music festivals from New York to Hawaii. He also appeared as a violinist in the feature films Fame and The Royal Tenenbaums.

Erik Charlston Sings Lieder is a very enjoyable listening experience. You don't need to understand German to enjoy this CD. His instrumental fans should be pleasantly surprised. Available on the Luja Classics' label.





Broadway To Vegas is supported through advertising and donations. Priority consideration is given to interview suggestions, news, press releases, etc from paid supporters. However, no paid supporters control, alter, edit, or in any way manipulate the content of this site. Your donation is appreciated. We accept PAYPAL. Thank you for your interest.





ART AND ABOUT


BLOOM OF YOUTH an exhibition by Denise Keele.

Denise Keele-bedford, Altissimo, 81 pieces, ceramic and rose petals, 31x25x12cm5, 2011-2013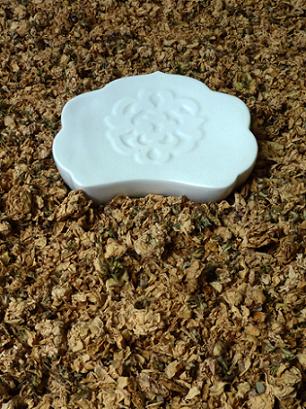 In celebration of a decade of Denise creating art in China, a body of artwork that includes, ceramics, drawing, stitching, textiles and natural elements is being showcased.

Denise was born in South Australia and calls home a rural Melbourne suburb on the banks of the Yarra River in Warrandyte.
Currently, she lives and works between her studios in Warrandyte Australia and Suojia Cun, Beijing, China .

Intrigued with a historic belief that white skin is the superior attraction, in this exhibit Denise enbraces a wide birth of cultures and their obsession with this belief.

She looks at products and creams developed that successfully whitened the skin in the short term but blackened the life of the user.

"In pursuit of beauty, in efforts to have younger looking skin, to want the 'Bloom of Youth,' past their prime women died for perfection," according to the official description.

Bloom of Youth is about beauty, intertwining flora with drawings, stitched works on paper, painting on fabric and the perfection of white glazed ceramics.

During a decade of making art in China, Australian artist Denise Keele-Bedford has experienced and seen many changes in a country that subtly enticed her and influenced her artistic creations.

Denise, who has a Master of Arts RMIT from the University, Melbourne, has paid homage to Chinese culture while introducing aspects of her western culture, combining the two in intriguing artworks that attract in their beauty yet speak volumes about history.

On display through November 24, 2013 at the Imagine Gallery in Beijing, China.

The exhibition reception takes place Sunday, September 22 with the presence of the Ambassador of Australia to China, HE Ms Frances Adamson and the artist in attendance.


SWEET CHARITY


THE NATIONAL ARTS CENTRE OTTAWA GALA STARRING PAUL ANKA which is sold out, takes place September 21.

Honorary Chair: Mrs. Laureen Harper. Committee Chair: Carol Devenny, Ottawa Office Managing Partner, PwC. Committee Vice Chair: Patrick Kennedy, Senior Director, Government Relations, CIBC.

Maestro Pinchas Zukerman and the NAC Orchestra promise to shine in the dazzling opening half of the concert with brilliant music-making - creating excitement, delight, and a joyful atmosphere that promises to make this Gala the social occasion of the season.

From "teen idol" to universally adored singer-songwriter who's never stopped thrilling us, his recent PBS concert special taped in Switzerland is a stunner.

Ottawa born Anka comes home for this season's NAC Gala. And you're invited to the "welcome back party"! One of Ottawa's favorite native sons – they've even named a street after him – his songs became the soundtrack of our lives. From Diana, Put Your Head on My Shoulder, and Havin' My Baby to his most recent chart-rocking albums, he continues to wow audiences wherever he goes. Come and hear why, as he and his fabulous band entertain you on this not-to-be-missed evening of music, romance and memories.

Pre-concert reception in the foyer followed by the Gala concert in Southam Hall.

The NAC Gala benefits the National Youth and Education Trust. Investing in young Canadians through the performing arts.

THE 2013 GLOBE GALA is The Old Globe's premiere fundraising event in support of the theatre's education and artistic programs.

The entire black-tie event will take place September 21, 2013 on the Globe's beautiful Copley Plaza and will begin with a reception and silent auction, where guests will have the opportunity to bid on over 100 items, followed by a dinner catered by the Sheraton San Diego Hotel and Marina and dancing to the music of The Cowling Band.

Nina Doede and Sheryl White serve as Co-Chairs for this fabulous evening at The Old Globe in San Diego, CA.

ROD STEWART and his wife Penny Lancaster and Kelley Hoppen, all ambassadors for The Prince's Trust, joined Prince Charles at the opening of Tomorrow Store in London. Featuring a diverse range of merchandise, from jewelry and clothing, to household items and stationery, the new store is entirely stocked by young entrepreneurs who have set up in business with support from The Prince's Trust.

FROG AND PEACH THEATRE COMPANY will present a star-studded reading of Shakespeare's Twelfth Night on Tuesday, September 17 at The Player's Club, NYC.

The cast includes Len Cariou, Richard Kind, Susie Essman, Darrell Hammond, Alan Zweibel, Scott Adsit, Maulik Pancholy and Alan Zweibel. An original score by Ian McDonald will be performed live by Mr. McDonald.

The reading will be directed by Lynnea Benson, Artistic Director of Frog and Peach Theatre Company.

The heat is on in the seaside town of Illyria, where the fun-loving Sir Toby the diabolical Maria and prankster-in-training, Fabian (Richard Kind, Alan Zewiber and Susie Essman) join forces with wit extraordinaire Feste (Darrell Hammond) against the prudish snob Malvolio (Tony Award Winner Len Cariou) in Shakespeare's most hilarious play. Scott Adsit plays Sir Andrew, Maulik Pancholy plays Sebastian and comedian Alan Zweibel plays Fabian.

The reading will also feature Amy Frances Quint as Viola, Kaitlin Large as Olivia, Ryan Tramont as Orsino, Brando Boniver as Antonio, Stephen Siano as Valentine and Jonathan Reed Wexler as The Captain. Original Songs are by Ted Zurkowski.

The Gala will benefit Frog and Peach Theatre Company's upcoming production of Hamlet, to be presented October 17 to November 10, 2013 at The West End Theatre, NYC.

Frog & Peach Theatre Company, founded in 1996 by members of the Actors Studio, brings modern audiences all the excitement and intrigue of Shakespeare's plays in an accessible, entertaining way. Benefit proceeds support free and discounted tickets to Frog & Peach Main Stage productions for under-served public school students in Upper Manhattan & the Bronx.


THE RECORDING ACADEMY ANNOUNCES SEMI-FINALISTS


A total of 25 music teachers from 24 cities across 15 states - including one from Las Vegas - have been announced as semifinalists for the Music Educator Award presented by The Recording Academy and the Grammy Foundation. In total, more than 30,000 initial nominations were submitted from all 50 states.

The Music Educator Award was established to recognize current educators - kindergarten through college, public and private schools - who have made a significant and lasting contribution to the field of music education and who demonstrate a commitment to the broader cause of maintaining music education in the schools.

The special award will have its inaugural presentation at the Special Merit Awards Ceremony and Nominees Reception honoring recipients of the Lifetime Achievement Award, Trustees Award, and Technical Grammy Award during Grammy Week 2014.

One recipient will be selected from 10 finalists, flown to Los Angeles to accept the award, attend the Grammy Awards ceremony, and receive a $10,000 honorarium. The nine finalists will receive a $1,000 honorarium, and the schools of all 10 finalists also will receive matching grants. The 10 finalists will be announced in December. The Semifinalists are:

Michael Allard Harmony Magnet Academy Porterville Calif.
Gregory Bennet Middletown High School Middletown N.Y.
Lisa Bianconi Kurn Hattin Homes for Children Westminster Vt.
Glen Cain Gold Trail School Rescue Calif.
Charles Cushinery Ed W. Clark High School Las Vegas Nev.
Amy Darby Phoenixville Area Middle School Schwenksville Pa.
Andrew DeNicola John P. Stevens High School Metuchen N.J.
Leslie Denning South Miami Middle School Miami Shores Fla.
Mark Duker Neuqua Valley High School Oswego Ill.
Krista Fanning Caddo Middle Magnet Shreveport La.
Elaine Gates C.W. Post – Long Island University; Centerport N.Y.
New York University Vivian Gonzalez South Miami K-8 Center Miami Fla.
Deanna Joseph Georgia State University Tucker Ga.
Kent Knappenberger Westfield Academy and Central School Westfield N.Y.
Kathrine Kouns Horizon High School Carmel Ind.
Anthony Mazzocchi Montclair State University Maplewood N.J.
Glen McCarthy George Mason University Centreville Va.
Dustin Olsen Hot Springs County High School Thermopolis Wyo.
Sarah Payne Bryan Station Middle School Lexington Ky.
Kathy Rohrs Chaminade College Preparatory West Hills Calif.
Middle School Michael Smith Nyack High School Spring Valley N.Y.
Kristina Turpin Pinecrest Schools Simi Valley Calif.
Steve Vutsinas Grassfield High School Chesapeake Va.
Jo Wallace-Abbie Plano West Senior High School Plano Texas
Mary Jo West George Mason High School Centreville Va.


PRINCESS GRACE AWARDS ANNOUNCE WINNERS: PRINCESS CHARLENE TO PRESIDE
Princess Charlene of Monaco will preside over the Princess Grace Awards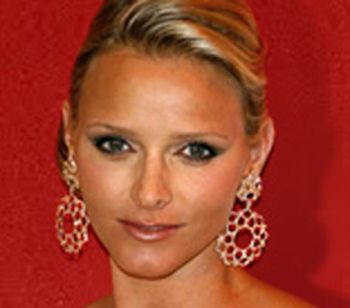 Thirty years ago HSH Prince Rainier III of Monaco founded The Princess Grace Foundation-USA (PGF-USA) a not-for-profit, publicly-supported foundation, headquartered in New York City, in honor of his wife Princess Grace, the former Hollywood star Grace Kelly.

For the last several years the event has been hosted by their son HSH Prince Albert. Since his marriage, the annual gala has been graced by the appearance of both Prince Albert and his wife Princess Charlene.

The release stating that it will be HSH Princess Charlene who will preside the event on October 30 at Cipriani 42nd Street in New York City, brought an inquiry from Broadway To Vegas: is "that a misprint or is Prince Albert not attending?"

"No, it is not a misprint. Princess Charlene will be presiding over the Awards this year," came the reply from the Foundation.

The beautiful and stylish Princess Charlene will indeed helm this year's event in which 24 Awards winners will travel to New York City, where they will receive their Awards at the 31st annual Princess Grace Awards Gala.

The wife of Prince Albert is extremely active in charitable causes. She started her own Princess Charlene Foundation which which encourages youth in sports. One of its ambassators is tennis great Novak Djokovic.

PGF-USA has also announced the second year of funding for the Princess Grace JustFilms Documentary Awards, made possible by the Ford Foundation's JustFilms program. These funds support social justice documentary film projects, which focus on Native communities.

The Foundation's mission, that mirrors Princess Grace's in hHer lifetime, is to support emerging artists in theater, dance and film through the awarding of scholarships, apprenticeships and fellowships. Since the Foundation's inception, more than 800 Awards have been given to recipients, totaling more than $10 million.

Some notable Princess Grace Awards recipients in Film include: Cary Joji Fukunaga, director of Sin Nombre and Jane Eyre; Stephen Hillenburg, creator of SpongeBob SquarePants and Greg Mottola, director of Paul, Adventureland and Superbad. Theater recipients include: 2008 Tony Award winner for Best Directin of a Play, Anna D. Shapiro; Pulitzer and Tony Award winning playwright Tony Kushner; and 2006 Academy Award winner Eric Simonson. Dance/Choreography recipients include: Alvin Ailey American Dance Theater Artistic Director Robert Battle; American Ballet Theatre's Gillian Murphy, Isabella Boylston and Sarah Lane; as well as choreographers Kyle Abraham and Camille A. Brown.

For the fifth year in a row, celebrated artist Alex Soldier, known for his mastery of precious miniatures, has created an objet d'art to symbolize the Princess Grace Awards. The Award symbolically combines the three art forms lauded by the Foundation: theater, dance, and film by using precious metals and Swarovski crystal accents. The sculpture is made for each recipient to wear as a pin, a special reminder of their Award for the world to see.

Past winners of the Awards who distinguish themselves in their artistic disciplines since receiving their initial Princess Grace Awards are eligible to win the coveted Princess Grace Statue Award. It includes a $25,000 unrestricted cash gift and a special Bronze Statue of Princess Grace created by Dutch artist Kees Verkade.

This year's Statue Award winner is New York City Ballet principal dancer Tiler Peck who was an initial 2004 Princess Grace Award winner.

The 2013 Princess Grace Awards winners are:

THEATER AND PLAYWRITNG

Sathya Sridharan Theater Scholarship, Grace Le Vine Theater Award New York University, Tisch School of the Arts.
Dustin Wills Theater Scholarship, Lynn Wyatt Theater Award Yale University
Carrie Morris Theater Apprenticeship, Fabergé Theater Award PuppetART Detroit
Maechi Aharanwa Theater Fellowship, Gant Gaither Theater Award Classical Theatre of Harlem
Lila Neugebauer Theater Fellowship, Robert and Gloria Hausman Theater Award Actors Theatre of Louisville
Kristen Robinson Theater Fellowship, Pierre Cardin Award Westport Country Playhouse
Jiehae Park Playwriting Fellowship New Dramatists

DANCE AND CHOREOGRAPHY

Alexander L. Anderson Dance Scholarship, Alexander Moore Bayer Dance Award The Juilliard School-Dance Division
Skylar Brandt Dance Fellowship American Ballet Theatre
Courtney A. Henry Dance Fellowship, Chris Hellman Dance Award Alonzo King LINES Ballet
Talli Jackson Dance Fellowship New York Live Arts
Rachelle Anaïs Scott Dance Fellowship Cedar Lake Ballet
Rosie Herrera Choreography Fellowship Ballet Hispanico
Loni Landon Choreography Fellowship BODYTRAFFIC
Robyn Mineko Williams Choreography Fellowship Hubbard Street Dance Chicago

FILM

Thalia Fry Undergraduate Film Scholarship, Charles Evans Film Award, California Institute of the Arts
Kendal Hockin Undergraduate Film Scholarship, Pacific Northwest College of Art
Devyn Manibo Undergraduate Film Scholarship, Hampshire College
Niav Conty Graduate Film Scholarship, Srichand Parmanand Hinduja Film Award, City College of New York
Whitney Elise Johnston Graduate Film Scholarship, Cary Grant Film Award School of the Art Institute of Chicago
Richard Wiebe Graduate Film Scholarship, John J. Johnston Film Award University of Iowa
Javier Roberto Carlos Briones Princess Grace JustFilms Documentary Award, San Francisco State University
Ciara L. Lacy Princess Grace JustFilms Documentary Award, Sundance Institute
Sergio Mata'u Rapu Princess Grace JustFilms Documentary Award, Pacific Islanders in Communication

HONORARIA

Carter Redwood Theater Honorarium, Carnegie Mellon University
Bailey L. Rosa Theater Honorarium, The Theatre School at DePaul University
Aaron White Theater Honorarium, Bloomsburg Theatre Ensemble
Taylor Dunne Graduate Film Scholarship, University of Colorado
Lena I. Jackson Graduate Film Scholarship, University of California, Santa Cruz
Jonathan King Graduate Film Scholarship, UCLA
David Romberg Graduate Film Scholarship, Temple University
Nora Sweeney Graduate Film Scholarship, California Institute of the Arts
Natalie Y. Tsui Graduate Film Scholarship, San Francisco State University
Peter Franco, Undergraduate Film Scholarship, Carleton College
Louva Hartwell Princess Grace JustFilms Documentary Honorarium, Institute of American Indian Arts
Claire K. Miyamoto Princess Grace JustFilms Documentary Honorarium, University of California, Santa Cruz

Special Project Awards, Works in Progress Residencies at the Baryshnikov Arts Center and the Choreography Mentorship Co-Commission (CMCC) Awards - in its inaugural year - are grants available to past Princess Grace Awards winners and Honoraria recipients for uniquely significant projects that advance their artistic development. This year's winners are:

SPECIAL PROJECT AWARDS: Esy Casey, Chinonye Chukwu, Eric Kupers, Zoe Scofield, Stephanie Spray, Maureen Towey.

WORKS IN PROGRESS RESIDENCIES: Camille A. Brown, Hana Sooyeon Kim, Kaneza Schaal.

CHOREOGRAPHY MENTORSHIP CO_COMMISSION (CMCC) AWARDS: Alex Ketley at the Maggie Allesee National Center for Choreography (MANCC)







SPREADING THE WORD


ALAN ALDA the well-known actor and writer takes a humorous look at a serious question: what's been the meaning if my life? Having survived a near death experience on a mountaintop in Chile and wanting to squeeze the most juice out of his life, he listens again to advice he's heard himself giving to younger people over the years and spins a story that holds on to laughter as it plunges down a few blind alleys - toward surprising conclusion. Alda's Things I Overheard While Talking To Myself show plays the Smith Center in Las Vegas on September 24, 2013.

A STAGED READING OF WHERE WE ARE by Kristen Lowman. The Lead Artist is Kristen Lowman. Featuring Sam Underwood, Georgia Warner, Nick Fondulis, Claire Karpen, Jason Scott Quinn, and Rosie Macquire.

Tuesday, September 24, at Guild Hall in The Hamptons, NY.

LIVE! WITH KELLY AND MICHAEL celebrating the talk show's first anniversary. Kelly is sporting a darling new hair-do and Michael simply is darling. Here's wishing them a Happy 10th Anniversary, nine years from now.

OTHERLAND a staged reading of new play by David Cote who is the theater editor of Time Out New York.

Commissioned as part of the Gingold Theatrical Group's Press Cuttings New Play Program.

Directed by David Staller.

Featuring Nikki M. James and Harriet Harris.

Billed as a "serious farce about roots, adoption and how to find authenticity in a generic world." The play is listed as a "fascinating comedy (which) follows a young woman determined to come to terms with a past that may or may not be true."

Monday, September 23, at the Pearl Theatre in NYC.



THE KENNEDY CENTER HONORS

Carlos Santana currently performs at the House of Blues in Las Vegas.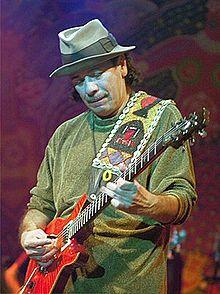 have announced the class of 2013. Those to be inducted include: Carlos Santana, Martina Arroyo, Billy Joel, Herbie Hancock and Shirley MacLaine.

Santana who currently performs in Las Vegas at the House of Blues, last week visited the Andrew Agassi College Preparatory Academy, a tuition free K-12 public charter school, where he presented over 100 musical instruments. The instruments were supplied by Hermes Music, LP Music and PRS guitars.

Santana didn't let on that he knew he was on the short list for the Kennedy Center Honors.

Before the honorees are announced, individuals being seriously considered are sent a letter asking if they were to be selected, would they agree to accept the award and attend all of the events surrounding the award.

This prestigious award is an extremely complicated event to flawlessly pull off and certain preliminaries must be put into place. Santana or his legal representative had already replied to the committee.

Thus, all of the honorees had a suspicion that they were going to be selected. Santana maintained his Vegas poker face.

The Honors medals will be presented at a dinner at the State Department on December 7, followed the next day by a reception at the White House and tribute performances at the Kennedy Center. The performances will be taped for a delayed broadcast on December 29 on CBS.

THE FANTASTICKS the world's longest running musical, will celebrate a record breaking 20,000th New York performance, on Sunday, September 15, 2013, announced producers Catherine Russell and Al Parinello. The milestone will mark the first time a production - on Broadway or off-Broadway - has ever reached 20,000 performances and will be commemorated in a month long celebration that includes performing at Broadway in Bryant Park and Little Italy, and with The Museum of The City of New York's future cyber gallery highlighting the history of the production.

An initiative has been established with The Museum of The City of New York and The Fantasticks to establish a unique cyber gallery highlighting the history of the production via a tour through the amazing survival story of the longest running musical in the world. The Gallery will pay homage to the show's amazing 53 year international success.

The gallery would highlight unique artifacts such as the opening night Fantasticks Playbill showing Jerry Orbach in the roll of El Gallo and Rita Gardner in the role of Luisa. Other highlights will include the original New York Times clipping, a review of the shows opening night of May 3rd, 1960, written by Brooks Atkinsons who questions the show's ability to survive. Other material will highlight some of the many stars who've played roles in The Fantasticks, over the years such as Liza Minelli, Richard Chamberlain, F. Murray Abraham, Burt Lahr, Maria Alberghetti, Ricardo Montalban, Bert Convy, Kristin Chenoweth etc.

The Fantasticks is a modern twist on Romeo and Juliet, with music by Harvey Schmidt and book, lyrics, and direction by Tom Jones. It's the quintessential story of a boy and girl who fall in love and then quickly grow apart when they realize they want to experience the world. What follows is a hilarious and heartwarming story appropriate for all ages. The score, which includes the hit songs Try To Remember, Soon It's Gonna Rain and They Were You, is as timeless as the story itself.

The current cast features George Dvorsky as the Narrator (El Gallo), Jim Schubin as The Boy (Matt), Ali Ewoldt as The Girl (Luisa), Dan Sharkey as The Boy's Father (Hucklebee), Joseph Dellger as The Girl's Father (Bellomy), MacIntyre Dixon as The Old Actor (Henry), Michael Nostrand as The Man Who Dies (Mortimer) and Daniel Rowan as The Mute. The production also features Tom Flagg, Rita Markova, and William Thomas Evans.

Robert Felstein is the Musical Director / Pianist and Jacqueline Kerrod is the Harpist. Production Stage Manager is Paul Blankenship and the Assistant Stage Manager is John Thomas Waite.

Performances are at The Jerry Orbach Theater in the Snapple Theater Center, New York City.

THE OUTER CRITICS CIRCLE the official organization of writers on the New York theatre for out-of-town newspapers, national publications, and other media beyond Broadway received over 20 new applicants for membership this year. The following three candidates have been selected for membership and are welcomed into the Circle:

John Magaril - Chief Theatre Critic, Slant magazine
Gwen Orel - Entertainment Editor, Irish Examiner USA and New YorkIrish Arts; Freelance for The New York Times and Speakeasy, arts and culture blog for The Wall Street Journal
Richard Seff – Critic, DC TheatreScene.com



ANNA NICOLE: THE OPERA with a score by Mark-Anthony Turnage and a libretto by Richard Thomas.

Directed by Richard Jones. Steven Sloane will conduct 66 members of the New York City Opera Orchestra.

Starring Sarah Joy Miller who made her opera debut at Michigan Opera Theater in the spring of 2011 singing Gilda in Rigoletto.

Also featuring James Barbour (Daddy Hogan, Anna Nicole's father),Susan Bickley (Virgie, Anna Nicole's mother), Robert Brubaker (J. Howard Marshall II, Anna Nicole's second husband), Ben Davis (Billy, Anna Nicole's first husband), John Easterlin (Larry King, television journalist), Rod Gilfry (Stern, Anna Nicole's lawyer), Michael Hance (Mayor of Mexia), Joshua Jeremiah (Deputy Mayor of Mexia, Roy Fiction), Elizabeth Pojanowski (Shelley, Anna Nicole's cousin), Christina Sajous (Blossom), Mary Testa (Aunt Kay), Richard Troxell (Doctor Yes), and Stephen Wallem (Trucker).

The production's jazz trio features Peter Erskine (drums), Lincoln Schleifer (bass/mandolin), and Nir Felder (guitar/mandolin).

In a brilliant marriage of lowbrow bawdiness and highbrow operatic craft, British composer Mark-Anthony Turnage and librettist Richard Thomas) immortalize the tumultuous life of Anna Nicole Smith - stripper, playmate, and formidable tabloid queen.

Looking to each paparazzi-plagued chapter of the star's story - the bombshell centerfold, the devastated mother, the unlikely wife of an 89-year-old billionaire - Anna Nicole captures a woman caught between greed and exploitation. Turnage's vibrant, eclectic score - performed by the New York City Opera orchestra and chorus - and Thomas' razor-sharp libretto drive this operatic portrait, at once comic and tragic, of modern celebrity and one woman's warped pursuit of the American dream.

Scenic design by Miriam Buether Costume design by Nicky Gillibrand Lighting design by Mimi Jordan Sherin & D.M. Wood Choreography by Aletta Collins.

Anna Nicole is a tragicomic portrait of one woman's warped pursuit of the American dream.

In what is being touted as "not your average night at the opera," there is going to be a party. Benefit Chair Joseph A. Stern invites patrons to: "Spend a night with the American Dream…stripper, playmate, tabloid queen. Join BAM and New York City Opera for the US Premiere performance of Anna Nicole, the opera. Celebrate the international sensation with us at a bedazzled benefit dinner pre-show, plus a fabulous after-party with the artists."

Attire is stressed Fabulous! All proceeds will benefit BAM and New York City Opera.

Start the night with a cocktails and a sumptuous dinner before the performance in the magnificent BAM Lepercq Space. Then the US Premiere of Anna Nicole takes place at the BAM Howard Gilman Opera House. The Opening Night Party follows at Skylight One Hanson, which is just steps away from BAM. Celebrate the fabulously glamorous chapters of Anna Nicole at the beautiful Skylight One Hanson. The Art Deco gem with it's soaring vaulted ceilings set the scene for one scandalous party. "This special evening features dazzling appearances by drag performers and aerialists, plus free drinks, Texas-inspired treats, music by DJ Idlemind, and more, more, more."

Anna Nicole was commissioned by the Royal Opera House, Covent Garden, London and premiered there in February 2011. September 17-28 at BAM in Brooklyn, New York.

TOMMY TUNE Taps, tunes and tall tales, Broadway's tallest tapper takes to the world's smallest stage, dancing, singing and tale-telling through 50 years of big time showmanship - all on only four square feet. September 21-22 at The Smith Center in Las Vegas.

HUMOR ABUSE created by Lorenzo Pisoni and Erica Schmidt.

A one-man show starring Lorenzo Pisoni that recounts his experiences growing up as the youngest member (the tap-dancing Littlest Gorilla) of the Pickle Family Circus, the Bay Area's tiny big top that entertained thousands of people worldwide and launched the careers of several legendary performers.

Filled with the clowning that Lorenzo learned at his father's knee, and the wonder, heartache and complexity of stepping into (and out of) his father's shoes, Humor Abuse shows that running away with the circus isn't always all fun and games.

Humor Abuse premiered at Manhattan Theatre Club in NYC in February 2009. Winner of the 2009 Drama Desk Award, Outer Critics Circle Award, Lucille Lortel Award and Obie Award.

The production is slated to run at the Mark Taper Forum in Los Angeles September 17-November 3, with an official opening scheduled for September 21.

THE WIZARD OF OZ Andrew Lloyd Webber's new production, an adaptation of the all-time classic, totally reconceived for the stage.

This new production contains all the beloved songs from the Oscar-winning movie score, all the favorite characters and iconic moments, plus a few surprises along the way, including new songs by Tim Rice and Andrew Lloyd Webber.

Click your heels together and join Scarecrow, Tin Man, Lion, Dorothy and her little dog Toto, as they journey through the magical land of Oz to meet the Wizard and obtain their hearts' desires. Watch out for the Wicked Witch of the West and her winged monkeys as you rediscover the real story of Oz in this fantastic musical treat for all the family.

September 17-October 6 at the Pantages Theatre in Los Angeles.

SMOKEY JOE'S CAFEE – THE SONGS OF LEIBER & STOLLER. Directed by Jeffrey Polk.

The cast in alphabetical order: LaVance Colley as Victor - Kyra DaCosta as Brenda - Thomas Hobson as Ken - Stu James as Adrian- Adrianna Rose Lyons as Delee - Monique L. Midgette as BJ - Robert Neary as Michael - Michael A. Shepperd as Fred - Carly Thomas Smith as Patti.

Music direction by Abdul Hamid Royal, scenic design by Gary Weismann, lighting and projection design by Steve Young, sound design by Jon Gotlieb and Phil Allen and costume design by Sharell Martin.

This Tony Award-nominated and Grammy Award-winning tribute to legendary songwriters Leiber and Stoller is a dazzling, song-and-dance celebration of 39 of rock 'n' roll's greatest hits from Stand by Me and Fools Fall in Love to Jailhouse Rock, Spanish Harlem and Yakety Yak.

Smokey Joe's Cafe is being presented this season in honor of Playhouse supporter and Board member, Mike Stoller and his wife, Corky Hale Stoller.

Jerry Leiber and Mike Stoller met in Los Angeles as young songwriters in 1950, producing material for rhythm and blues and gospel artists. By the time they were 20 years old, they had their first huge hit with "Big Mama" Thornton's Hound Dog that went on to be covered by Elvis Presley in 1956, paving the way for the new emerging sound of rock 'n' roll.

In November, 1994, Smokey Joe's Cafe premiered at the Doolittle Theatre in Hollywood as a part of the Ahmanson Theatre's season and then transferred to Broadway in March 1995 where it played at the Virginia Theatre for over 2,000 performances becoming the longest-running musical revue in Broadway history.

Performances at the Pasadena playhouse in Pasadena, CA September 17 – October 13, 2013.

LADY DAY

Dee Dee Bridgewater as Lady Day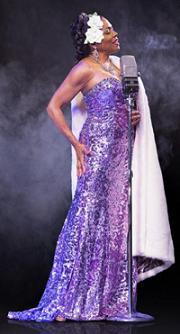 a new Billie Holiday Musical written and directed by Stephen Stahl.

Three-time Emmy Award winning composer and arranger Bill Jolly will serve as musical director.

Starring Tony and multiple Grammy Award winner Dee Dee Bridgewater.

The production also features David Ayers in the role of Robert, Billie Holiday's Manager along with newcomer Rafael Poueriet in the role of the Assistant Stage manager as well as Jim Cammack, veteran bass player for legendary jazz pianist Ahmad Jamal, Ken Hitchcock the acclaimed tenor sax player who is who is part of the NY Saxophone Quartet & Manhattan Jazz Orchestra', Jerome Jennings the performer & drummer for Benny Golson and Sonny Rollins and Bill Jolly in the speaking roles of the onstage musicians.

The original play with music on the life of Billie Holiday, Lady Day features a cavalcade of Holiday hit songs and tells the inspired and heart-wrenching story of how Billie attempts a final comeback performance. With a new book by Mr. Stahl, Lady Day brings the essence and spirit of the late, great Billie Holiday to the stage. Told through onstage triumphs and backstage personal trials, the production features over twenty-five standards including: Don't Explain, Good Morning Heartache, A Foggy Day (In London Town), Them There Eyes, Strange Fruit, My Man, God Bless the Child, and Mean to Me.

The design team includes multi-award-winning set designer Beowulf Boritt, costume designer Patricia A. Hibbert, lighting designed by Ryan O'Gara, sound designer by Brett Jarvis and projection and media specialist Darrel Maloney.

Previews begin September 19th at the Little Shubert Theatre in New York City.


WHO'S WHERE




EMMYLOU HARRIS & RODNEY CROWELL 12-time Grammy Award winner, Billboard Century Award recipient and Country Music Hall of Fame inductee, singer-songwriter Emmylou Harris has recorded more than 25 albums and lent her talents to countless fellow artists' recordings. Rodney Crowell is a multi-Grammy winner whose songs have been recorded by Johnny Cash, Norah Jones, Etta James and the Grateful Dead.. Both longtime friends, Harris and Crowell perform songs from their acclaimed collaborative album, Old Yellow Moon. The sold out concert is Thursday, September 26, at the Scottsdale Center for the Performing Arts in Scottsdale, Arizona.

TOM JONES is returning to the UAE for a concert in Abu Dhabi at the du Forum on Yas Island on September 19.

MICHAEL BUBLE has a busy week with a show Tuesday, September 17, at the Palace of Auburn Hills in Detroit. Wednesday's show is at the Quicken Loans Arena in Cleveland. On Friday he'll delight delighting his fans at the Consol Energy Center in Pittsburgh. Saturday's gig is at the Wells Fargo Center in Philadelphia. Next Sunday, September 22, he's on stage at the Verizon Center in Washington, DC.

TONY BENNETT entertainers Tuesday, September 17, at the International Convention Center in Manila.

FLEETWOOD MAC opens a two nighter Friday, September 20 at the 02 in Dublin, Ireland.

LARRY GATLIN AND THE GATLIN BROTHERS AND THE OAK RIDGE BOYS are in the spotlight at the Oak Ridge Boys Theatre in Branson, MO for shows September 17-19.

TAYLOR SWIFT has a three night engagement beginning Thursday, September 19, at the Bridgestone Arena in Nashville, TN.

BLAKE SHELTON entertains Thursday, September 19, at athe Civic Center in Charleston, WV. Friday's show is at the Nationwide Arena in Columbus, OH. On Saturday his tour stops at the Rupp Arena in Lexington, KY.

PET SHOP BOYS open a two night stand Monday, September 16 at the Beacon Theatre in NYC. On Thursday they are in the spotlight at the Music Center at Strathmore in North Bethesda, MD. On Saturday they perform at the House of Blues in Boston. Next Sunday, September 21, they are on stage at the Mann Center for Performing Arts in Philadelphia.

McFLY the pop punk band are celebrating 10 years together and kick off the celebration with two special shows September 19-20 at the Royal Albert Hall in London.

SELENA GOMEZ continues her European tour with a stop Monday, September 16, at Alcatraz in Milan, Italy. On Tuesday she's on stage at the Wiener Stadthalle in Vienna, Austria. Thursday finds her at the Arena in Minsk, Belarus and on Saturday she entertains at the Palace of Sports in Kiev, Ukraine.

JUSTIN TIMBERLAKE performs Sunday September 15, at the Rock in Rio event at Rock City in Rio De Janeiro, Brazil. On Saturday he takes part in the iHeartRadio Music Festival at the MGM Grand Garden Arena in Las Vegas, NV.


FINAL OVATION


RAY DOLBY the sound pioneer who changed the way the world listens to sound died September 12, 2013 in San Francisco. He was 80. He suffered from Alzheimer's Disease and acute leukemia.

Over the years Dolby earned 50 patents, two Oscars, multiple Emmys and a Grammy.

After studying electrical engineering at Stanford won a Marshall Scholarship for a Ph.D. (1961) in physics from Cambridge University, where he was a Research Fellow at Pembroke College and consulted to the U.K.'s Atomic Energy Authority. After two years as a United Nations advisor in India he founded Dolby Laboratories in London, later moving to San Francisco.

His work revolutionizing the immersive experience of movie theater sound started with Stanley Kubrick's A Clockwork Orange in 1971 and matured with Star Wars and Close Encounters of the Third Kind in 1977. The new Dolby Atmos system using 64 speakers - with some sounds programmed to come out of just one speaker - was first used by The Hobbit: An Unexpected Journey.

He is survived by his wife of 47 years, Dagmar, who assumes his fortune of $2.4 billion and their two sons Tom (no relations to the musician Thomas Dolby) and David.

Neil Portnow President/CEO of The Recording Academy issuede the following statement: "Technical Grammy Award recipient Ray Dolby was an inventor and pioneer in noise-reduction and surround-sound technology. With Dolby Laboratories, his passion for sound led to innovations that have changed the way we listen to music and movies for nearly 50 years. His technologies have become an essential part of the creative process for recording artists and filmmakers, ensuring his remarkable legacy for generations to come. Our deepest sympathies go out to his family, friends, and the talented employees of Dolby Labs who will continue to be inspired by his incredible vision."

PATTI WEBSTER who founded W&W Public Relations, died at a hospital in Somerville, N.J. on Friday, September 13, 2013. The cause of death was brain cancer. She was 49.

The publicist represented well-known celebrities such as Usher, Alicia Keys, Janet Jackson, NBA star Chris Paul, Steve Harvey and Halley Berry.

She is survived by her father, two sisters, two brothers and other relatives.













Next Column: September 22, 2013
Copyright: September 15, 2013. All Rights Reserved. Reviews, Interviews, Commentary, Photographs or Graphics from any Broadway To Vegas (TM) columns may not be published, broadcast, rewritten, utilized as leads, or used in any manner without permission, compensation and/or credit.
Link to Main Page
---
Laura Deni



For the snail mail address, please E-mail your request.
CLICK HERE FOR COMMENT SECTION