! >
Broadway To Vegas
  
 SHOW REVIEWS CELEBRITY INTERVIEWS GOSSIP NEWS

| | |
| --- | --- |
| | |
THE FOURTH ESTATE AND MISS KIM - -MASTERWORKS BROADWAY REGINIA CD REVIEW - - STAR OF THE LION KING TO GET TREATMENT - - THE TOXIC AVENGER STAGES ASIAN PREMIERE - - PUBLIC MONEY SPENT ON JAZZ WORKSHOPS AND MASSAGES - - TEACH TONY DANZA GETS AIR DATE - - SALVADOR DALI: THE LATE WORK - - OPERA ELVIS! A LAMENT FOR THE KING - - DONATE . . . Scroll Down


Copyright: August 15, 2010
By: Laura Deni
CLICK HERE FOR COMMENT SECTION

TURNING NEWSPAPER HEADLINES AND PERSONAL TRAGEDY INTO COMPELLING THEATER

Fringe Festivals have the reputation as the go-to place for playwrights to vent - presenting bad plays without having their careers totally destroyed, since Fringe offerings are generally forgotten as soon as they are staged.

The New York Fringe Festival is noted for mounting the gamut from dreadful to inspired - that would be Urinetown.

That festival is now underway and three offerings that possibly offer significant social importance are The Fourth Estate by Prof. Glenda Frank, Miss Kim by Gina Kim and Ryan Tofil and Dear Harvey by Patricia Loughrey.

Being a member of the press is not necessarily a team sport.

For an English professor, who has written theatrical reviews criticizing others, to pen a play - mounted as part of the 2010 NY International Fringe Festival - is a gutsy move.

"I don't know if the press will be friendly or unfriendly to my play. I hope they will be fair," Glenda Frank told Broadway To Vegas. "Before I became a theatre writer, I was a poet and won a few prizes. I'm returning to my roots as a creative writer."

Frank, who hold a Ph.D in theatre, specializes in American drama, especially playwrights such as Wendy Wasserstein, Lillian Hellman and Eugene O'Neill. She teaches theatre and American literature at FIT and SUNY.

Student attending The Fashion Institute of Technology in Manhattan take English classes???

"FIT also has very fine business and fine arts departments," answered Frank. "English courses (literature, writing, etc.) are requirements for all students, and while there are now minors in English, there is yet no major. There are a few dedicated courses, such as writing for design students."

"As a theatre writer, a lapsed member of the Society of Professional Journalists, and an American, I am concerned about the freedom of the press."

Her play The Fourth Estate, is directed by Rebecca Hengstenberg and features Leanne Barrineau, Aleta Davies, Dennis Z. Gagomiros, Sarah Kay, Colin McFadden, Ainna Manapat, and David Sedgwick.

Inspired by stories in the news, the play with four separate segments, visits four countries where journalists find their lives endangered simply for doing their job. In Afghanistan, a veteran photographer and rookie reporter dodge grenades and romance. In North Korea, two women condemned as spies invent curious coping devices. In St. Louis, two opponents who were once friends argue environmental contamination and divorce. In Dublin, Valerie, a crime reporter, has received another death threat. Will she face down the mobsters again or fold?

"You'll find stories about people who are very human, sometimes funny and dedicated to telling us the truth. They are heroes whom we often take for granted, and they are at risk," Frank emphasized. "In the last 8 years, according to the Committee to Protect Journalists, over 800 have been killed. Over 400 have been forced into exile for fear of their lives for being journalists. The stories and statistics are the reason a group of American journalists formed the Society and other journalists support it. Most of us just join unions and professional organizations to promote our careers. We don't worry about being gunned down."

"Two of the short plays are based on Veronica Guerin, the Irish reporter murdered in 1996, and Euna Lee and Laura Ling, the Asian-American journalists held by the North Koreans."

"In recent testimony (June 2010) before the Committee on Foreign Affairs in the House of Representatives, Joel Simon, Executive Director of CPJ, said: 'We commend President Obama for giving an E-mail interview to Cuban blogger Yoani Sánchez shortly after she was detained and beaten by Cuban security agents in November. The CPJ report, titled 'Chronicling Cuba, bloggers offer fresh hope,' has been entered into the record."

"Efforts by the United States government to protect and promote press freedom are vital because we live in an information society. Those who are deprived of basic information are in essence marginalized. The freedom to seek and receive information is not only a human right it; is a prerequisite for full participation in the global economy. "In signing into law the Daniel Pearl Press Freedom Act on May 17, President Obama said, 'What this act does is it sends a strong message from the United States government and from the State Department that we are paying attention to how other governments are operating when it comes to the press'."

These plays were written before the president's involvement. Target, the fourth segments of The Fourth Estate, was one of ten winner of a short play contest sponsored by the League of Professional Theatre Women. LOPTW staged the plays at Cherry Lane Theatre in November 2009 as a fund-raiser."

"We all need our democracies to stand behind the First Amendment," declared Frank.

The Fourth Estate runs August 17-25 at The Cherry Pit Theatre in NYC.

Miss Kim is a true tale of sexual abuse, family denial, attempted suicide and finally learning to smile again. Being molested by your uncle at age 8 is horrific, but receiving no family support when you try to tell them what happened is even worse; an event which leads a young girl down an emotional rabbit hole of anger, confusion and terrible, terrible loneliness.

Gina Kim leads a cast of six in telling her own story, which follows her as she tries to move beyond these incidents only to plunge headlong into the uncensored world of dating, self-help groups, and people who are determined to take advantage of everything she has to offer.

"Sexual abuse is one subject most people simply don't want to talk about," Gina noted, "especially in the Korean culture. Which is ironic, considering that Korea has one of the highest populations of sex offenders. But stories like mine need to be told. Not only to share what happened, but also to let survivors see that the past is really the past and that we are still whole and complete and worthy of living a fulfilling life."

Written by Gina Kim and Ryan Tofil and directed by Matthew Corozine, the cast includes Wicked's Christy Candler, Tessa Faye, Justin Gentry, Gina Kim, Matthew McCurdy and Ryan Tofil. Performances began August 13 at the Players Theatre and continue through August 27.

Dear Harvey is a tribute play written by Patricia Loughrey. Drawn from over thirty interviews conducted by Loughrey, Dear Harvey recounts the achievements and vision of Harvey Milk, the first openly gay man elected to a major public office in the United States. The tribute play weaves together the voices of a drag queen, a State Senator, an international gay rights activist, and a nineteen-year-old composer with the personal and political writings of Harvey Milk to paint a portrait of a leader, and a vision for equality.

The play will be performed by a cast of seven and will include original music performed by composer Thomas Hodges. Presented by Diversionary Theatre, San Diego's LGBT Theatre, five performances will be held at Soho Playhouse from August 20-28 as part of The New York International Fringe Festival.



Broadway To Vegas is supported through advertising and donations. Priority consideration is given to interview suggestions, news, press releases, etc from paid supporters. However, no paid supporters control, alter, edit, or in any way manipulate the content of this site. Your donation is appreciated. We accept PAYPAL. Thank you for your interest.

ART AND ABOUT

SALVADOR DALI: THE LATE WORK
Salvador Dali. Photo: Library of Congress
Meet the man whose art - and personality - were larger than life.

Dalí: The Late Work brings together a stunning collection of more than 40 paintings, plus film, sculptures and photographs - many never before seen in public. The exhibition considers for the first time the diverse body of work that Dalí created in the last forty years of his career. Reinventing himself during the 1940s, Dalí used his art to visually explore psychology, and religion - as he often said, painting the subject matter of his time.

The collection of 40 paintings - plus films, sculptures and photographs - focuses on the period from 1940 to 1983.

Best known for his surrealist works, the exhibition also reflects two recurring influences on Dali's later work - his return to the Catholic Church and nuclear physics. One work that illustrates this theme is Santiago El Grande - on loan from Canada - which shows a crucifixion scene and a horse rearing up above an atomic explosion.

Another is The Madonna of Port-Lligat - showing the Madonna and Child breaking into particles. The painting is on loan from a museum in Japan and has not been seen in the US since 1951. The work Assumpta Corpuscularia Lapilazulina featuring Dali's wife as the Virgin Mary, has been in private collections and has not been exhibited since 1959.

The exhibition runs at Atlanta's High Museum of Art until January 9, 2011.



THE MUSIC GOES ROUND AND ROUND


REGINA the 1958 production of the New York City Opera company. Books, lyrics and music by Marc Blitzstein.

From the startling first notes of the overture to the crystal clear diction, pitch perfect song renditions of the superb arrangements, performed to perfection by the orchestra, this Masterworks Broadway 2-disc CD is a gem of a release. Perfectly balanced sound permits every word to be understood and the musical notes to be savored.

For those who tend to doze off at the mere mention of opera, take note - Regina may be the exception which keeps you awake.

Utilizing both opera and Broadway performers, the production captures the listener's attention while stimulating the imagination.

Conducting the City Opera orchestra and chorus is Samuel Krachmalnik, best known perhaps as the conductor of the 1956 original cast recording of Bernstein and Hellman's musical Candide.

The singers include; Carol Brice, Elizabeth Carron, Loren Driscoll, Andrew Frierson, Joshua Hecht, George S. Irving, Brenda Lewis, Ernest McChesney, Emile Renan and Helen Strine.

The title role in the recording is sung - and fiercely - by Brenda Lewis, who sang the title role for the first time in the 1953 City Opera revival. The role of Ben Hubbard, Regina's affably sinister brother, is unforgettably etched by George S. Irving, a Broadway veteran and 1973 Tony winner for Irene. The role of the vicious nephew Leo is taken by operatic tenor Loren Driscoll, who would appear on Broadway the following year in Blitzstein's unsuccessful musical Juno. Contralto Carol Brice brings gravitas to the role of the maid Addie.

Elizabeth Carron made her operatic debut in the role of Cio-Cio-San in New York City Opera's Madame Butterfly in 1957, immediately establishing herself as a ranking Puccini stylist. Equally at home interpreting contemporary works, her role as Birdie Hubbard resulted in Musical America magazine adding to her laurels with verbal bouquets for her "beautiful voice and touching portrayal of Regina's poor, broken, driven-to-drink sister-in-law."

Portraying Cal is bass-baritone Andrew Frierson, now 86, who was born about 40 miles south of Nashville, the grandson of a Tennessee slave. He's another talented voice who easily crosses from opera to Broadway. At one time Frierson was a member of The Belafonte Folk Singers which - it is emphasized - was not a choir, but twelve soloists who had formed a group in 1957, conducted by Robert DeCormier, to follow Harry Belafonte along the tours. Considered successful and talented, they made three records on their own.

Bass Joshua Hecht portrays Jorace Giddens. In 1986 the world renowned opera singer became the resident teacher at the Frankfurt Opera, a position he held through 1992. Since 1995, he has been a guest teacher at Opera Australia. As of 2010, he is also Adjunct Associate Professor of Music at Hofstra University.

Ernest McChesney, who passed away in 1991, was an American tenor who had an active singing career in operas, musicals and concerts during the late 1920s through the early 1960s. He was notably a principle tenor with the New York City Opera from 1954 to 1960. McChesney began his career as a teenager appearing in the ensembles of the original Broadway productions of My Maryland (1927) and The New Moon (1928). This was followed by a small supporting role in Princess Charming in 1930. His first major break came the following year when he became one of the featured performers in the Ziegfeld Follies.

Emile Renan who takes on the role of Oscar Hubbard, passed away December 8, 2001. Renan was both an American operatic bass-baritone and stage director who had a long association with the New York City Opera.



Brenda Lewis and Marc Blitzstein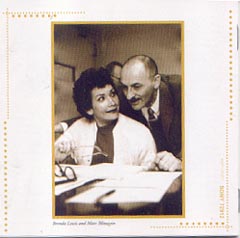 While a student at Juilliard, soprano Helen Strine was cast as Alexandra in this production of Regina. Later the Massachusetts native would become a member of the Metropolitan Opera Studio.

According to Masterworks Broadway, "Blitzstein's operatic version of Lillian Hellman's The Little Foxes was meant to straddle the worlds of opera and musical theater. It had premiered on Broadway on Halloween night in 1949 at the 46th Street Theater (now the Richard Rodgers). Reviews were mixed, Hellman was angry about some conceits Blitzstein added to the play in his libretto (which he also wrote), and Regina closed a month-and-a-half later. A successful 1953 New York City Opera staging featured cuts to the score, and Blitzstein cut even more when the production was revived, again successfully, in 1958. This is the version that inspired the recording and became, at least, a reference point for future performances."

"Among the cuts were virtually all the inventions Hellman so thoroughly disliked. In fact, she was placated enough to write a (carefully) complimentary short essay for the liner notes of the recording. It has been reproduced in the Masterworks Broadway release, along with glowing words from Leonard Bernstein, to whom Blitzstein was mentor and close friend, and Frank Loesser."

The reissue of the 1958 New York City Opera cast marks the first release of the recording since the record reign, and is one of the most requested of all out-of-print Broadway albums. Blitzstein, best known for writing the English lyrics for Mack the Knife, was present at the Regina recording sessions and oversaw the production that inspired this recording.

The problem with many of the re-releases - and that includes this one - is that no mention is made of either arrangers or musicians. These people were paid and surely some agency must have a record. To state an intent of keeping for posterity a recording and yet fail to mention people who contributed to that music is a grievous oversight.

Creators of the sets, costumes and choreography are given credit on a CD, a medium in which the ears not the eyes are utilized. Thus the arrangers and musicians might actually have something to do with whether or not the CD is worth a listen.

This CD is part of the Masterworks Broadway releases which explore the rich history of Broadway and Off-Broadway.

Available as digital downloads through all major digital service providers and as disc-on-demand, each with the original cover art and liner notes, exclusively through Arkivmusic.com.


PRESERVING THAT GONE WITH THE WIND GREEN GOWN
Gown Vivien Leigh as Scarlett O'Hara wore when she went to ask Rhett Butler for money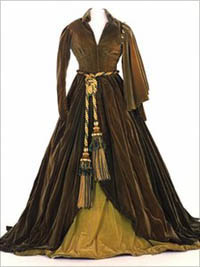 Frankly, my dear, The Harry Ransom Center, a humanities research library and museum at The University of Texas at Austin, does give a damn about that Scarlett O'Hara dress.

Remember that green velvet frock that Vivien Leigh as a struggling Scarlett O'Hara made from some curtains before she went to ask Rhett Butler for money - the gown that Bob Mackie and Carol Burnett turned into a classic television comedy skit?

The Harry Ransom Center in Texas has launched an appeal to raise $30,000 to restore and exhibit five dresses worn by Leigh in the 1939 Oscar-winning film Gone With The Wind. to mark the movie's 75th anniversary in 2014.

"The costumes are in fragile condition and cannot currently be exhibited," the center said in a statement.

It also hopes to loan the dresses to other museums around the world.

"There are areas where the fabric has been worn through, fragile seams and other problems," Jill Morena, the center's collection assistant for costumes and personal effects said. "These dresses have been under a lot of stress. Film costumes weren't meant to last, they are only meant to last through the duration of filming."

The Ransom Center holds the film collection of David O. Selznick, a well-known and admired producer of Hollywood's Golden Age of the 1930s and 1940s. Selznick's production of Gone With The Wind is considered one of the quintessential films of the period, receiving 10 Academy Awards.

Among the more than 5,000 boxes of materials in the Selznick collection are five original costumes from Gone With The Wind: character Scarlett O'Hara's green curtain dress, green velvet dressing gown, burgundy ball gown, blue velvet peignoir and wedding dress in which she married Charles Hamilton. Most of the costumes, worn by actress Vivien Leigh, are too fragile to be exhibited.

"An historical garment in a museum collection is often most compelling when it is displayed on a mannequin, and yet each time a fragile costume is removed from storage, handled and placed on a dress form, that garment is at risk," explained Morena. "Conservation work and custom supports for storage and display are essential components in ensuring that the Gone With The Wind costumes can be enjoyed for years to come."

"We are currently raising funds to restore the dresses, to purchase protective housing suitable for shipping them to other institutions, and to purchase custom-fitted mannequins that will allow them to be properly displayed for the 2014 exhibit," continued the statement.

"Nothing evokes the human element in film quite like the costume," said Steve Wilson, curator of film at the Ransom Center. "A character's social and economic class, for example, can be represented through the style and quality of her clothes, shoes and jewelry, and whether those clothes are clean and fresh or tattered and soiled. And not only must the costume support and enhance the actor and director's interpretation of the character, but it must also allow for the actor's movement and withstand the rigors of shooting. The appreciation of costume design can deepen our understanding of film as an art form and reflection of our culture."

Concerning the creation of costumes for Gone With The Wind, costume designer Walter Plunkett said, "I don't think it was my best work or even the biggest thing I did. But that picture, of course, will go on forever, and that green dress, because it makes a story point, is probably the most famous costume in the history of motion pictures."


SWEET CHARITY


THE STARLITE CHARITY GALA hosted by Antonio Banderas and Eva Longoria at the five-star luxury Villa Padierna, in Marbella, Spain was a star-studded event Saturday night, August 7, even though Michelle Obama, who had been staying at the resort, declined Longoria's personal invitation.

Deepak Chopra the bestselling spiritual guru, received the 2010 Humanitarian Starlite Award.

More than 400 tickets were sold for the Starlite Gala at $1317. each, with another 200 on a waiting list. Among those attending were a host of European celebrities and aristocrats, including Gunilla Gräfin von Bismarck, great-granddaughter of Otto, who has a home in Marbella. Also in attendance were Tony Parker and Melanie Griffith, tennis player Boris Becker and his wife, Lilly Kerssenberg, model Adriana Karembeu, and Carmena Lomana.

The event raised more than $658,000 for the charity. Those present bid on such highly desired prizes as a date with Eva Longoria on the set of Desperate Housewives, a day on the set of CSI" Miami, and a chance to attend the Broadway musical Zorba with Antonio Banderas.

Additional proceeds from Ford C-Max cars autographed at the evening's event went to three different charities: Eva Longoria Parker's Eva's Heroes, Antonio Banderas's Lágrimas y Favores, and Alejandra Alemán and Sandra García-Sanjuán's Niños en Alegría. All three charities have a common bond of helping young people.

The guests danced the night away at the after-party organized in Marbella's premier nightclub, the Disco Olivia Valere.

THE RUINED FAREWELL BENEFIT CABARET Celebrating the end of the highly-successful run of Lynn Nottage's Pulitzer Prize-winning play Ruined, two-time Tony nominee Daniel Breaker joins the Seattle cast for a farewell benefit concert. Cast members Condola Rashad, David St. Louis, Stephen Tyrone Williams, Musicians Simon Shabantu Kashama and Ron McBee & company member Victoire Charle will perform some of their favorite songs, and guests are invited to an after-show party featuring DJ Lady Lane.

The benefit concert is being presented as a fundraiser for the South African premiere of Ruined, co-sponsored by the Intiman, which will play the Market Theatre in Johannesburg later this season. Following its Seattle debut, Ruined will play the Geffen Playhouse in September.

August 16 at the Intiman Theatre at Seattle Center.

HELP IS ON THE WAY XVI which is the largest annual AIDS benefit in Northern California, provides funding for AIDS-related organizations and service providers, will be directed by David Galligan. Musical direction will be by Richard Berent.

Tony Award winner Carol Channing, Davis Gaines, Melissa Manchester and Sheryl Lee Ralph will be part of entertainment at the event taking place August 15 at San Francisco's Herbst Theatre.

The concert will also feature Carole Cook, David Engel, LaToya London, Larry Raben, Bruce Vilanch and Lisa Vroman, as well as Leanne Borghesi, James Darren, Kimberly Locke, Jon Maher, Von Smith, dancers Jenny Sokolsky and William Stansbury, and original cast members of Forever Plaid.

A TRIBUTE TO PULITZER-PRIZE WINNING PLAYWRIGHT EDWARD ALBEE took place at the August 7 Harbor Lights Gala at the Montauk Lake Club in Montauk, NY. With attendees told to dress "festive, no need for tuxes and ball gowns" - Dick Cavett served as emcee. Actors from the Hamptons Shakespeare Festival performed Shakespearean vignettes, and the Dennis Raffelock Quartet played live music throughout the night.

Albee is a long time member of the Montauk Playhouse Community Center Foundation's Theater Committee. He has actively participated in all stages of development for the future performing arts center, including both theater design and artistic programming.






SPREADING THE WORD


TONY DANZA'S REALITY SHOW GETS AIR DATE

Tony Danza in a scene from Teach: Tony Danza. Press photo.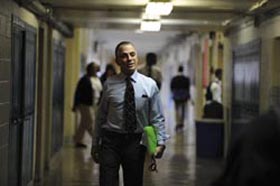 A&E has announced the reality series premiere of Teach: Tony Danza will premiere Friday, October 1. The seven-episode one-hour series chronicles the experience of the veteran television and Broadway star as he steps into the toughest role yet, as a first-year teacher at Philadelphia's largest urban high school. ( See Broadway To Vegas column of August 23, 2009 )

Teach: Tony Danza follows the first year-teacher as he instructs a 10th-grade English class with 26 students in back-to-back 45-minute periods.

Danza, who is called "Mr. D." by his students, turned down Kelsey Grammer's role of Georges in La Cage Aux Folles, in order to honor his teaching commitment.

"Teaching is something I always wanted to do. Getting the opportunity to do it at Northeast High School and seeing the difference a teacher can make was really a dream come true," said Danza. "I hope the series shows what it's actually like to be a teacher in a public school in America, and shines a light on some of the problems facing us all as we try to educate our children. I also hope it might inspire other people to think about how they might help."

The series will look at the challenges Danza faced and the rewards he experienced as a first-year high school teacher. Under the watchful eye of Northeast Principal Linda Carroll and in-classroom teaching coach David Cohn, Danza applied incredible creativity and ceaseless dedication in his day-to-day tasks of planning lessons and executing them in the classroom, administering quizzes and exams, grading homework, engaging in small learning communities with other faculty, and meeting with parents. Beyond the real-life duties of teaching, Danza took on quite a few additional roles outside the classroom including helping the football team, the band, and the debate team, and organizing a successful fundraiser for the school. And he became a true member of the Philadelphia community, partaking in events with the mayor, singing the national anthem at a Phillies game and lending his support to a variety of charity and fundraising events.

Danza was so successful that Principal Carroll offered to renew his teaching contract for another year.

KIDS' NIGHT ON BROADWAY IN CONJUNCTION WITH HARLEM WEEK 2010 will take place Tuesday, August 24, Along with the Harlem Chamber of Commerce and the Harlem Arts Alliance, the Broadway League is actively supporting Harlem Week Inc. with numerous Broadway-related activities.

Kids Night On Broadway is when kids ages 6 to 18 can see Broadway shows for free when accompanied by a full-paying adult. Ticket includes a pre-theatre event at Planet Hollywood (in the Screening Room), autograph signings and special panels plus Times Square area restaurant discounts. Participating shows to date include: The Addams Family, Chicago, Fela!, A Little Night Music, Memphis, Million Dollar Quartet, Next to Normal, The Phantom of the Opera and the off-Broadway production of Stomp.

BLYTHE DANNER

Blythe Danner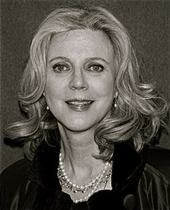 stars in a reading of My Brilliant Divorce by Geraldine Aron.

Ahe hilarious but poignant story of Angela – who is deserted by her accountant husband for a younger woman and finds herself adrift in a sea of weird encounters, shifty attorneys, phone-in counsellors, a bad case of hypochondria and the spectre of poverty. Should she fight to keep her husband? Or sign the final papers and move on.

Since its West End premier in 2003, it's resonated in 32 countries, including a 2-year run in Iceland, a Prague production in its 7th year, a production in Russian. And in Frankfurt they offer twofers if you flash your final divorce decree.

Friday, August 20, at Guild Hall in East Hampton, NY.

TRICKS THE DEVIL TAUGHT ME by Tony George, will have a by-invitation-only staged reading August 23 at New World Stages in Manhattan. Directed by the playwright, the cast will boast Tony winner Shuler Hensley, Beth Grant, Mary Testa, Jill Paice, Mary Stout, T.J. Linnard and Michelle DuPre.

WONDER DRUG a staged reading of selects scenes from the Caitlin McCarthy film will be presented August 17 at Manhattan Theatre Club in NYC. Tom Gilroy will direct the cast which includes; David Alan Basche, Alysia Reiner, Jessica Blank, Peter Hermann, Erik Jensen, Lucy McMichael, Victoria Cartagena and Jeff Pucillo. The reading will be followed by a brief question-and-answer session.

LIPPI Book, Music and Lyrics by Ken Sutherland. The cast features Philip Bentham, Bradley Campbell, Joe Cooper, Seth Grugle, Tom Grugle, J. Alan Hanna, Jim Johnson, Neil Mowles, Hollis Scarborough, Kristin Spires, Bruce Wermuth and Kim Whalen. The reading is directed by Tod Booth with music direction by Eugene Gwozdz.

Lippi is a larger than life portrayal of a Renaissance man who actually was larger than life. Fra Filipo Lippi, raised and ordained in the church, lived a life of excesses that put him at the foot of the gallows. A fascinating narrative of political intrigue, love and redemption, Lippi is a true story that has yet to be told onstage. The staged reading, Thursday, August 19, 2010, is part of the Developmental Reading Series presented by the award-winning York Theatre Company, NYC.

SUNSET CONCERTS AT THE SKIRBALL: JEWS ON VINYL REVUE Special appearance by Johnny Mathis, who will take the stage to accept an award from the Idelsohn Society for Musical Preservation. Mathis will retell the lost story of how he came to record fifty years ago his belting version of Kol Nidre, the Aramaic prayer song traditionally recited at the beginning of the Jewish holiday of Yom Kippur.

The Jews on Vinyl Revue, presented in association with the exhibition of the same name, is an intergenerational collaboration of young local musicians and musical legends, featuring international singing star Hedva Amrani, a rare appearance by visionary jazz pioneer and cellist Fred Katz, and Sol Zim - called the "Tom Jones" of cantorial music. Backed by a house band led by L.A. guitarist David Green, and including celebrated musicians David Goodwin, DJ Bonebrake, and Mike Bolger, this evening of song—and story is not presented in association with the Idelsohn Society for Musical Preservation. Free to the public Thursday, August 19, at the Skirball Cultural Center in Los Angeles.

The exhibition on display through September 5, spans the history of Jewish recorded music from the 1940s to the 1980s, weaving an account that begins with sacred songs and ends with the triumvirate of Neil Diamond, Barbra Streisand, and Barry Manilow.

Set in a retro 1950s-style living room equipped with listening stations, the exhibition features a soundtrack of LP highlights - much of it no longer available in any format - providing an unprecedented opportunity to experience lost moments in American Jewish pop history and new perspectives on Jewish identity. Complementing the music will be an abundance of often kitschy and surprising album art to discover and enjoy.

The exhibition was developed in association with the publication And You Shall Know Us By the Trail of Our Vinyl: The Jewish Musical Past As Told By the Records We Have Loved and Lost (Crown, 2008), a project of the non-profit Idlesohn Society for Musical Preservation.






OTHER PEOPLE'S MONEY


THE HILTON THEATRE ON BROADWAY officially began calling itself the Foxwoods Theatre effective August 8.

Foxwoods Resort Casino, the East Coast resort casino, and Live Nation, the world's largest live music company, announced a multi-year agreement that grants Foxwoods the exclusive naming rights to the former Hilton Theatre.

Under terms of the agreement, the Foxwoods brand, according to a statement, will be "incorporated into all exterior and interior venue signage, including the theater's iconic sign overlooking 42nd Street and in the theater's VIP Suite and the Dress Circle Lobby. Foxwoods Theatre will feature a unique logo and web domain, "

Slated to be the theatre's first tenant is Spider-Man: Turn off the Dark. The Foxwoods name will be on all tickets as well as all elements of Spider-Man: Turn off the Dark's advertising campaign.

PUBLIC MONEY SPENT ON JAZZ WORKSHOPS the disclosure that British civil servants spent thousands of public money on jazz workshops has come to light in the disclosure of a detailed breakdown of government spending, details released as part of a new drive for transparency.

The figures disclosed that $5,381 was spent with Improwise, a company which claims to use a live jazz quartet to "demonstrate a range of skills, techniques and issues in a way which is unusual, inspiring, memorable and always effective".

The live jazz workshops weren't the only spending which hit a sour note. In what has been called "taking the taxpayer for a ride," the officials also spent $2,609 on Stress Angels, a company specializing in corporate massages; $840 for an away day to Blackpool Pleasure Beach; $990,475 on taxis and chauffeurs; $483,539 catering and food; $26,516 on a DCLG event at the four-star Rubens Hotel, opposite Buckingham Palace; $12,497 on an event at Newmarket Race Course for the Audit Commission.


HAPPY BIRTHDAY TO . . . .
MAUREEN O'HARA who celebrates her 90th birthday on August 17th.

Born in Dublin, Ireland, the legendary red-headed actress became an American citizen in 1946.

In addition to her acting skills, O'Hara had a soprano voice and described singing as her first love. The studio heads never capitalized on her musical talent, as she was already big box office in other genres of film. However, she was able to channel her love of singing through television. In the late '50s and early '60s, she was a guest on musical variety shows with Perry Como, Andy Williams, Betty Grable and Tennessee Ernie Ford. In 1960, she starred on Broadway in the musical Christine and released two successful recordings.

In her later years she returned to her roots and now lives quietly in Glengariff County Cork, Ireland.

She also has homes in Arizona and the Virgin Islands.



TIERNAN MURPHY

Tiernan Murphy. Photo: hand out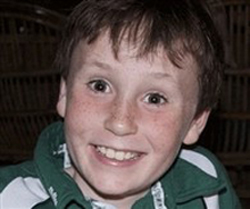 a nine-year-old Irish lad who has become the first non-Asian child to reach the finals of the prestigious national storytelling competition, organized by the Chinese government's Department of Education. The competition took place in Hangzhou, China.

The freckled-faced Murphy representing the bilingual Yew Chung International School in Shanghaii where he is a pupil. He stunned the judges with what has been called "his pitch perfect rendition in Mandarin" of Little Red Riding Hood.

"We're so proud of Tiernan, his father Eoin told the Irish Times. "To be the first non-Asian child to reach the final in the history of the competition is just fantastic."

Tiernan has studied the Mandarin language for three years. In the competition, the judges looked for storytelling ability, technical skills in Mandarin and stage presence. Proud of his Irish heritage the red-headed Tiernan wore a green vest, while most of the Chinese competitors were dressed in red and gold.

The Murphy family moved from Galway, Ireland to China three years ago when Tiernan's mother Cliona accepted a job with Pepsi in Asia.

Tiernan and younger brother Ronan are members of the Le Cheile Kids, which sang for Ireland's President Mary McAleese during her visit to the World EXPO in Shanghai in June.

JEREMY BLOCKER has been named the New York City based Ars Nova's first Managing Director. Blocker most recently served as Director of Individual Giving at Manhattan Theatre Club in New York City where he was responsible for raising 3.7 million dollars per year, nearly 20% of MTC's annual operating budget. Prior to his position at MTC, he served as Atlantic Theater Company's Development Associate for Capital Projects and as the Managing Director of Babel Theatre Project. Jeremy holds an MFA in Theatre Management and Producing from Columbia University's School of the Arts and a BA from Harvard University.

The company also officially announced that Director of Artistic Development Emily Shooltz was named Ars Nova's first Associate Artistic Director earlier this year. She has held staff and freelance dramaturgy positions at the Wilma Theater; Center Stage, Baltimore; Chautauqua Conservatory Theater; Yale Repertory Theatre and the O'Neill Theater Center, and served on selection committees for the Kesselring and Princess Grace playwriting awards. Shooltz holds an MFA in Dramaturgy and Dramatic Criticism from the Yale School of Drama.


GET WELL SOON TO . . .


SHANNON TAVAREZ an 11-year-old soprano who played Young Nala in the hit Broadway musical The Lion King, who was sricken with acute myeloid leukemia, is undergoing intensive chemotherapy at Steven and Alexandra Cohen Children's Medical Center of New York in New Hyde Park, L.I., to prep for her potentially lifesaving operation Tuesday.

Shannon will get a transplant of umbilical-cord blood. It has been used for several years as an alternative to bone marrow for treating leukemia.

Even though nearly 400 people did cheek swabs at St. Malachy's - the Actors' Chapel - to see if they're a marrow match for Shannon no match could be found. ( See Broadway To Vegas column of July11, 2010 )

Shannon's doctors opted for the umbilical-cord blood treatment when a bone-marrow donor couldn't be found for Shannon, who is African-American and Hispanic, two groups that are under-represented in marrow donor registries.

The National Cord Blood Program at New York Blood Center found a workable, though not perfect, match for Shannon. Her doctor said the donor is anonymous.



OPERA ELVIS! A LAMENT FOR THE KING Opera on Tap and Anti-Social Music pair up to present an unprecedented tribute to Elvis Presley on Monday evening August 16th, 2010 at City Winery in New York City.

August 16th is the anniversary of Elvis' death and the production company proudly states: "Opera Singers Love Elvis Too!"

Known for their shared enthusiastic and irreverent approach to classical music, OOT and ASM present Opera Elvis as their 2nd collaboration.

According to the producers, "General Managing Diva Anne Ricci had been kicking around the idea of a pop icon tribute night for months with booking agent Christopher Zahn, when hearing a radio tribute to Elvis on WFMU turned her thoughts in a completely new direction. Sure Queen's Freddie Mercury would be an obvious choice, but what potential new opera fan doesn't know at least one Elvis song, what with his rich, diverse and long-spanning career? And what artist offers more incentive to young composers and opera singers to delve into their melo-dramatic souls and pull out their inner-overdrama? The deal was sealed when Anne's midwestern mother, having never seen an Opera on Tap performance in the 5 years of its existence, announced her intention to spontaneously fly in for this show, regardless of expense. The power of the King remains intact."

Starring: Amberleigh Aller as Young Priscilla; Carla Fisk as Linda Thompson; Seth Gilman as Army Elvis; Jessie Hinkle as Ginger Alden; Alissa Hunnicutt as Ann Margret; Vaughn Lindquist as Rockabilly Elvis; Anne Ricci as Janis Martin (the 'female Elvis'); Cameron Russell as Older Priscilla; Kamala Sankaram as Lisa Marie; David Schmidt as Late Elvis.

Arrangements by: James Barry. David Durst. Daniel Felsenfeld. Jeffrey Hudgins. Daniel Lasaga. David Malamud. Mitch Marcus. Pat Muchmore and Kamala Sankaram.

Filling out the evening with hot groovy dance numbers will be Australia's #1 show girl Anna Copa Cabanna, with a film tribute by video artist/ famed booking manager of the now deceased Freddy's Bar and Backroom, Donald O'Finn.

HAIRSPRAY Book by Mark O'Donnell and Thomas Meehan. Music by Marc Shaiman. Lyrics by Scott Wittman and Marc Shaiman. Directed by Mark Martino.

Choreographed by Denis Jones. Musical Direction by Jesse Vargas.

Christopher Sieber will star as Edna Turnblad. In addition to Sieber, the cast will feature Liz Froio as Tracy, Jim Walton as Wilbur, Jim Newman as Corny Collins, Patti Murin as Amber Von Tussle, Travis Nesbitt as Link, Alex Ellis as Penny Pingleton, Sue Cella as Velma Von Tussle, Randy Aaron as Seaweed, Marsena Eunice Bowers as Little Inez and Inga Ballard as Motormouth Maybelle. The company will also include Christopher Messina, Daniel Bentley, Cedric Leiba Jr., Danielle Jordan, Tiffany Topol, Marjorie Failoni, Shelese Franklin, Steven Boyd Baker, Paige Williams and Curtis Schroeger.

Set Design: Dan Kuchar. Costumes: Jose Rivera.

August 19 - September 7 at the Cape Playhouse in Dennis, MA.

THE COMFORT OF DARKNESS a World Premiere by Joel Gross. Directed by Clive Cholerton, Artistic Director of Caldwell Theatre Company.

Starring Stevie Ray Dallimore, Jessalyn Maguire, Ken Kay and Jane Cortney.

Based on the real life 18th century figures, Dr. Anton Mesmer (the pioneer of hypnosis) and Maria-Theresa von Paradis (a famous blind pianist of her time and contemporary of Mozart) The play interweaves a timeless romance with a sophisticated examination of the choices we make.

The play follows the story of Dr. Anton Mesmer (Stevie Ray Dallimore), treating his new blind patient Maria-Theresa von Paradis (Jessalyn Maguire), with his newly developed technique of Animal Magnetism. He solicits the help of his old friend Dr. Otto von Stoerk (Ken Kay), to regain favor with the established medical community with whom Mesmer has fallen out of regard due to his revolutionary methods. Completing the story is Franzl Osterling (Jane Cortney), also a patient of Dr. Mesmer, who has become attached to the Doctor for more than his healing powers. What ensues is a full blown love affair between Doctor and patient, and gut wrenching decisions for all as they are forced to choose between darkness and light both literally and metaphorically. The design team led by Tim Bennett, scenic design; John D. Hall, lighting design; Alberto Arroyo, costume design; Deborah Veres, props and Dustin Hamilton, sound design.

Performances through September 5, 2010 at the Caldwell Theatre Company in Boca Raton, FL Celebrating its 36th season, the Caldwell Theatre Company is the longest running regional theater in South Florida. The theater has 333 seats with no obstructions and no seat is over 60 feet from the stage.

THE NOVELIST by Theresa Rebeck.

Jeremy Cohen directs.

Pulitzer Prize and Tony Award-winning actor-playwright Michael Cristofer will star in the title role. The cast also includes Kathryn Grody, Stephen Barker Turner, Liam Craig, Mary Bacon and Jennifer Ikeda.

A country home. A weekend away from the city. A brilliant novelist and his bitter son. A nubile and cunning young female assistant enters the picture and events explode in this fierce and funny contemporary drama which explores Chekovian territory in a contemporary American setting.

A Dorset Theatre Festival New Play Premiere. Wednesday, August 18, 2010 through Sunday, August 29, 2010 in Dorset, Vermont.

THE PUNISHING BLOW By Randy Cohen. Performed and Directed by Seth Duerr.

Four-time Emmy Award-winner Randy Cohen's solo comedy about a college professor arrested for drunk driving and an anti-Semitic rant, who can avoid jail time if he enters rehab, attends anger management classes, and gives a lecture (this play) on a figure from a list of The 100 Most Influential Jews of All Time.

Rather than choose a more famous figure, such as Einstein or Moses, he picks Number 82: Daniel Mendoza, the 18th century British bare-knuckle boxing champion and father of "scientific boxing."

Randy Cohen will join director/star Seth Duerr for a Q&A after each Saturday and Sunday matinee. Presented by he York Shakespeare Organization through August 28 at the Clurman Theatre, Theatre Row, NYC.

TERMS OF DISMEMBERMENT a new musical with book and lyrics by Dorothy Marcic, music by Frank Sanchez and other music and lyrics by Mehr Mansuri will be directed and choreographed by three-time Tony Award-winning actor Hinton Battle.

The cast of the dark comedy includes Julia Cook, Ashley Campana, Alex Michaels and Jessica Rothenberg.

Presented as part of the 14th annual New York International Fringe Festival. Running Aug. 18-28 at the Lucille Lortel Theater, NYC.

TWELFTH NIGHT by William Shakespeare. Remounting original director Rebecca Bayla Taichman's earlier production, STC associate director Alan Paul will direct a cast that includes Tony Award winner Chuck Cooper as Sir Toby Belch, Christina Pumariega as Viola, Sarah Agnew as Olivia, Gregory Wooddell as Orsino, Randy Harrison as Sebastian, Nancy Robinette as Maria, Floyd King as Feste, Tom Story as Sir Andrew Aguecheek, and Philip Goodwin as Malvolio.

The cast also features Nancy Flores, Maya Jackson, Stacey Jackson, Drew Kopas, Dan Lawrence, John Rolle, Brendon Schaefer, Todd Scofield and Jude Tibeau.

Starting August 19 as part of the Washington, DC, company's annual Free for All series. STC revisits its popular 2008-09 production of the comedy for the summer slot. Performances - 22 of them, all free - continue to September 5 at the Shakespeare Theatre Company's Sidney Harman Hall in Washington, DC.

THE MERRY WIVES OF WINDSOR the London's Shakespeare's Globe revival of Christopher Luscombe's production.

Designed by Janet Bird. Composed by Nigel Hess.

The show will star Christopher Benjamin as Falstaff, alongside Sue Wallace as Mistress Quickly, Serena Evans as Mistress Page, Sarah Woodward as Mistress Ford, Andrew Havill as Frank Ford, Gerard McCarthy as Fenton, Barnaby Edwards as Rugby, and Ceri-Lyn Chissone as Anne Page. The cast will also include Nathan Amzi as Simple, Gareth Armstrong as Evans, William Belchambers as Slender, Philip Bird as Dr. Caius, Peter Gale as Shallow, Michael Garner as Page, Gregory Gudgeon as Pym, and Jonty Stevens as Host. The musicians will be William Lyons, Paul Bevan, Robin Jeffrey, Sharon Lindo and Neil Rowland.

Following its run in London, August 14-October 2, The Merry Wives of Windsor will be Shakespeare's Globe's first large-scale UK and international tour. The production will open October 14 in Santa Monica, CA before traveling to New York.

THE TOXIC AVENGER based on the 1985 cult film directed by Lloyd Kaufman, the stage production features music and lyrics by Tony Award winners David Bryan and Joe DiPietro who also penned the book. The off-Broadway production was named Outstanding New Off-Broadway Musical at the 2009 Outer Critics Circle Awards. John Rando directed the Off-Broadway production.

The Toxic Avenger stages its Asian premiere beginning August 14 at the KT&G Sangsang Art Hall in Seoul, Korea.

The production will be directed by Tony Award winner John Rando who reprises his off-Broadway duties.

Starring Oh Man-seok as Melvin Ferd the Third and Toxie, and Hong Jim-min as Babs Belgoody and Ma Ferd.

The storyline is explained as: "both a charming love story and laugh-out-loud musical - complete with an unlikely hero, his beautiful girlfriend (a blind librarian and aspiring novelist), a corrupt New Jersey mayor and the most memorable and unbelievable duet you'll see on any stage. Toxie fights against corrupt power and environmental pollution to save the earth and is hailed as a 'toxic hero' by its citizens."

COSI FAN TUTTE: SOME ASSEMBLY REQUIRED this unique series of events will add up to a complete presentation of Così fan tutte (All Women Do It), divided into four public sessions during which four expert 'instigators' will animate Wolfgang Amadeus Mozart and Lorenzo Da Ponte's Italian comic masterpiece in a free-form amalgam of a lab, a jam session, and a cabaret, the shape of which will be determined partly by audience participation.

Jennifer Peterson, director of operamission, will conduct a full orchestra, unrehearsed, assembled on the spot with an internationally-acclaimed cast. In this unprecended format, she will be joined by Dramaturg Cori Ellison, Stage Director Ned Canty, and Italian baritone Marco Nisticò in leading the artists and the audience through the assembly process.

The opera will be divided into four parts, with between 30 and 40 minutes (1/2 of each of the two acts) of music being examined in each session, resulting in the entire opera being assembled in its entirety, uncut, over the course of the four sessions. The artists singing the principal roles will share in the casual presentation with 'tag-team' style casting set in advance.

Audiences are invited to attend any or all of the sessions to observe and join in the discussion as the orchestra is being prepared. During the sessions, the use of music scores as well as electronic devices such as laptops and iPhones will be encouraged, as well as live contact with social media networks and non-flash photography. Twittering musicologists will be in attendance to facilitate access to pertinent sources such as manuscripts, letters, and memoirs of both Mozart and Da Ponte via social media.

The stellar cast will feature sopranos Kerri Marcinko and Caroline Worra as Fiordiligi; mezzo-sopranos Jennifer Berkebile and Toby Newman as Dorabella; tenors Brian Anderson, John Carlo Pierce, and Asitha Tennekoon as Ferrando; baritones James Bobick and Gregory Gerbrandt as Guglielmo; sopranos Jennifer Aylmer and Kristen Plumley as Despina; and baritone Dennis Blackwell and bass-baritone Andrew Nolen as Don Alfonso.

Operamission will present 'Così fan tutte: Some Assembly Required' at the Gershwin Hotel in New York, August 17-22, 2010.





WHO'S WHERE


JUSTIN BIEBER is in Canada this week with appearances on Saturday, August 21 at the Canada Centre in Toronto. Next Sunday the show is at The John Labatt Centre in London, Ontario.

FOREIGNER appears at the ArtPark Festival in Lewiston, NY on Tuesday, August 17. On Thursday the show is at the Kresge Auditorium in Interlochen, MI. Friday finds the group at the Lifestyle Communities Pavilion in Columbus, OH, On Saturday the tour stops at the Belterra Casino Resort in Florence, IN.

LYLE LOVETT stars at the Filene Center at Wolf Trap in Vienna, VA on Tuesday, August 17. On Wednesday the show is at the Durham Performing arts Center in Durham, NC. Thursday the tour stops at the Pavilion in Charlottesville, VA. Friday finds him at Caesars Circus Maximus Theatre in Atlantic City. On Saturday he's part of the Hot August Blues Festival in Cockeysville, MD.

NATALIE MERCHANT in the spotlight Tuesday, August 17, at the Dodge Theatre in Phoenix. Thursday's performance is at the Winspear Opera House in Dallas. On Friday she can be enjoyed at the Paramount Theatre in Austin, TX. Saturday the show is at the Verizon Wireless Theater in Houston, TX.

JAMIE CULLUM performs on Wednesday, August 18, at Freilichtbuhne Stadtpark in Hamburg, Germany. On Friday he's appearing at the sporting Summer Festival in Monte Carlo. Saturday finds him as part of the Zeltfestival Ruhr in Bochum, Germany.

WEDNESDAY NIGHT AT THE IGUANA with hosts MAC Award winners Dana Lorge and Richard Skipper. Barry Levitt on keyboard & Saadi Zain on bass. Wednesday's guests include: Alexander Billings, Lynda D'Amour, April Henry, Jillian Laurain, and Sally Swallow. August 18 at the Iguana VIP Lounge in NYC.

BRET MICHAELS opens a two night gig Wednesday, August 18, at Backwater in Quincy, IL.

LADY GAGA in a two night stand opening Monday, August 16, at the Pavilion in San Jose, CA. On Thursday she's on stage at the Rose Garden Arena in Portland, OR. Saturday finds her at the Dome in Tacoma, WA.

BACKSTREET BOYS are in Canada this week. They perform Monday, August 16 at the Bell Centre in Montreal. On Wednesday the show is at the Metro Centre in Halifax. Thursday finds them at the Harbour Station in Saint John, NB and on Saturday they are on stage at the Mile One Centre in St. John's, NL.

MAROON 5 on stage Tuesday, August 17, at the Boutique Amphitheatre in Raleigh, NC. On Thursday the show is at the Bayfront Park Amphitheater in Miami, FL. Saturday their tour stops at the Verizon Wireless Amphitheater in Alpharetta, GA.

RIHANNA is in the spotlight Wednesday, August 18, at the Susquehanna Bank Center in Camden, NJ. On Friday she performs at Jiffy Lube Live in Bristow, VA. Saturday the show is at the Star Pavilion At Hersheypark Stadium in Hershey, PA.

KISS jumps on stage Tuesday, August 17, at the Performing Arts Center in Saratoga Springs. On Thursday they'll be performing their hits at the Mohegan Sun Arena in Uncasville, CT. Friday the show is at the PNC Bank Arts Center in Holmdel, NJ. On Saturday they can be enjoyed at the Jiffy Lube Live Arena in Bristow, VA.

DEANA MARTIN daughter of the late, great crooner will bring her own style to Feinstein's at Lowes Regency in NYC for shows August 15-16.

MICHAEL BUBLE opens a two nighter Tuesday, August 17, at the Pengrowth Saddledome in Calgary, AB. On Friday he's on stage at General Motors Place in Vancouver, BC.

BLACK EYED PEAS perform Wednesday, August 18. at the MTS Centre in Winnipeg. On Friday the show is at the Credit Union Centre in Saskatoon, SK.




FINAL OVATION


PATRICIA NEAL

Patricia Neal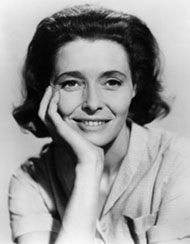 the Tony and Oscar Award winning actress, died August 8, 2010. She was 84.

Neal had lung cancer and died at her home in Edgartown, Mass., on Martha's Vineyard.

The Kentucky-born Neal had already won a Tony Award for her debut in Lillian Hellman's Another Part of the Forest before making her film debut in 1949. Among her movies were Hud, for which she won the Best Actress Oscar, The Fountainhead and A Face in the Crowd.

The year after winning the Academy Award, she suffered a series of three strokes and had to relearn to walk and talk. She returned to the screen and earned another Oscar nomination and three Emmy nominations.

Neal's personal life was as dramatic as any role she portrayed on screen. During the filming of The Fountainhead in 1949, Neal had an affair with her married co-star, Gary Cooper. That relationship lasted three years. A year into it, Cooper's wife, Veronica, had found out about the relationship and sent Neal a telegram demanding they end it. Neal became pregnant by Cooper, but he persuaded her to have an abortion. She then wed British writer Roald Dahl whom she had met at a dinner party hosted by Lillian Hellman in 1951. They married on July 2, 1953. Their 30 year married provided five children and substantial heartbreak. Their oldest, Olivia, died of measles at age 7, and son Theo suffered major brain damage at four months when his baby carriage was crushed between a taxi and bus in New York City.

While pregnant in 1965, Neal suffered three-burst cerebral aneurysms, and was in a coma for three weeks. Dahl directed her rehabilitation and she subsequently relearned to walk and talk ("I think I'm just stubborn, that's all"). On August 4, 1965, she gave birth to a healthy daughter, Lucy. Neal and Dahl's 30-year marriage ended in divorce in 1983 following disclosure of Dahl's affair with Neal's friend, Felicity Crosland.

In 1978, Fort Sanders Regional Medical Center in Knoxville dedicated the Patricia Neal Rehabilitation Center in her honor. The center serves as part of Neal's paralysis victim advocacy.

Neal is survived by her children Chantal Tessa Sophia, Theo Matthew, Ophelia Magdalena and Lucy Neal.

LORENE YARNELL half of the famed comedy mime team Shields and Yarnell, has died in Norway of a ruptured cerebral aneurysm on July 29, 2010. She was 66.

Shields and Yarnell were a former American mime team, formed in 1972, consisting of Robert Shields and Lorene Yarnell.

Los Angeles native Lorene Yarnell, had become a tap dancer and actress in television shows and off-Broadway musicals before she met Shields, in San Francisco.

The Shields and Yarnell comedy act took on the personae of robots, with many individual, deliberate motions (as opposed to normal smooth motion) stereotypical of robots and early animatronics, enhanced by their ability to refrain from blinking their eyes for long stretches of time.

Their dance and mime performances were featured in 1977-78 on their own CBS television comedy-variety program, The Shields and Yarnell Show. They appeared on 400 national television shows in the US. They performed in the unsuccessful Broadway musical production Broadway Follies in New York City, which shuttered after only a few performances. Career highlights included shows for two American Presidents and a command performance for Queen Elizabeth II, as well as a tour of China with comedian Bob Hope.

They had a long and successful career in Las Vegas earning a Las Vegas Entertainer of the Year Award. Their TV special Toys On The Town, earned an Emmy. They also received dual Georgies for Rising Stars of the Year and Special Attraction of the Year from the American Guild of Variety Artists.

Shields and Yarnell were married in 1972 and divorced in 1986. Yarnell remarried and moved to Norway. Until 2009 Shields and Yarnell reunited periodically to tour with their act. Yarnell appeared in the 1987 Mel Brooks movie Spaceballs as the body of the robot Dot Matrix. Joan Rivers provided the voice for the character.

Yarnell was with her second husband, Bjorn Jansson, at their home in Sandefjord, Norway when she suffered a brain aneurysm, said Robert Shields, her former husband and show business partner.

DANA DAWSON singer and stage actress, passed away on August 10, 2010 from colon cancer. She was 36.

She began acting at the age of seven in a national tour of Annie. She was an understudy of the character Mimi, in the national tour of Rent in 2000 and joined the Broadway cast in 2001 as an understudy/swing. As a singer, Dawson released her first single in 1988 at the age of 14. The song Ready To Follow You, produced in France and reached the top 20 on the French single chart. Her second album, Black Butterfly, was released in October 1995 and included three singles that made the UK Top 40 chart.

DAVID WOLPER a television producer known as Mr. Documentary and the father of the mini-series, died August 10, 2010 of congestive heart disease and Parkinson's disease. He was 82.

New York City born, his career included over 700 films which won more than 150 awards, including 2 Oscars, 50 Emmys, 7 Golden Globes and 5 Peabodys.

Divorced twice, he is survived by his third wife, Gloria, whom he married in 1974, along with three children from his marriage to actress Dawn Richard - Mark, Michael and Leslie - and 10 grandchildren.




Next Column: August 22, 2010
Copyright: August 15, 2010. All Rights Reserved. Reviews, Interviews, Commentary, Photographs or Graphics from any Broadway To Vegas (TM) columns may not be published, broadcast, rewritten, utilized as leads, or used in any manner without permission, compensation and/or credit.
Link to Main Page
---
Laura Deni



For the snail mail address, please E-mail your request.
CLICK HERE FOR COMMENT SECTION