! >
Broadway To Vegas
  
 SHOW REVIEWS CELEBRITY INTERVIEWS GOSSIP NEWS

| | |
| --- | --- |
| | |
ATWT CANCELLATION WILL HAVE NEGATIVE ECONOMIC IMPACT - -LA COUNTY HOLIDAY CELEBRATION HAS A SHOW WITHIN THE SHOW - - REVOLTING TIGER WOODS' SEXCAPADES - - PEGGY LIPTON DIDN'T KNOW ABOUT BRIBES IN HER POLITICAL SEX SCANDAL - - HANDEL'S MESSIAH ROCKS CD IS PERFECT STOCKING STUFFER - - PARENTS NEED TO RE-WRITE RESUME FOR SIGHT IMPAIRED DAUGHTER CAST IN BROADWAY SHOW - - VEGAS POOL PARTY MEANS TROUBLE FOR JON GOSSELIN - - CARTIER AND AMERICA - - DONATE . . . Scroll Down


TIGER WOODS AND PEGGY LIPTON SEX SCANDALS DOMINATE HEADLINES
Tiger Woods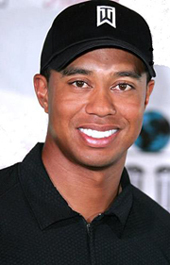 Golfer Tiger Woods and actress Peggy Lipton are controlling the headlines because sex sells. Woods and Lipton are center stage, each in their own hot-blooded public affairs.

Tiger Woods whose outrageous sexual behavior has let down, not just his family but every person who ever admired him, is now suffering from his own below the belt motivation. Some fellow golfers are disgusted by him. That does beg the question as to why there were those who not only protected him, but assisted in the double life-style. Those aren't friends. Those are co-conspirators.

Disclosure of Woods' horrendous sleaze behavior has even permitted David Letterman, who was a victim in an extortion attempt, to redeem his ability to poke fun at the sexcapades of others.

In a backhanded way, the fact that Woods' involvement with porn star Holly Sampson was extensively detailed in her bare-breasted interviewed on an X-rated site, Naughty America, on May 26, 2009 - either speaks well for the press in general - or, is a knock against the popularity of that website.

Apparently, nobody in the press was looking at that site when Sampson openly talked about her wild night with Woods. Had anyone in the press seen it, Tiger's revolting and revolving door sexual lifestyle would have been exposed months ago.

The only saving grace on the Sampson encounter, was that it took place prior to Tiger getting married. The fact that Sampson called Woods "like the whitest black boy you've ever met," has spawned outrageous spoofs including E-mails blasting Woods "for the lack of diversity among his mistresses" - that "the lack of African-American women among Woods' harem will have a negative affect on the black community, specifically young black girls." The wildly circulated hoax advises Woods that "cheating with African-American women would help the black community financially by giving black girls the chance to sell their stories to tabloids and gossip magazines."

Amid rampant rumors that one of Tiger's harem took some picture of the golfer's private parts, a British court ruled in Woods' favor, banning publication in Britain of; "Any photographs, footage or images taken or obtained of the Claimant naked or any naked parts of the Claimant's body or of him involved in any sexual activity."

Woods was represented by the British law firm Schillings whose distribution of the injunction also included their letter which contains the statement; "Our client is not aware of any images and in any event he would not have consented to any such photographs being taken nor would he have consented to the dissemination or exploitation of the same."

It adds that "in the event that these photographs do exist, and it is not admitted, any such images may have been fabricated, altered, manipulated and or changed to create the false appearance and impression that they are nude photographs of our client."

Almost immediately after the judge granted Woods' request, the golfer, who turns 34 on December 30, announced he was taking an indefinite leave of absence from golf - so that he might try to save his marriage. Part of his statement reads:

"I am deeply aware of the disappointment and hurt that my infidelity has caused to so many people, most of all my wife and children. I want to say again to everyone that I am profoundly sorry and that I ask forgiveness. It may not be possible to repair the damage I've done, but I want to do my best to try."

Since his record-breaking win at the 1997 Masters Tournament, golf's increased popularity is attributed to Woods' presence. He is credited for dramatically increasing prize money in golf, generating interest in new audiences as the first non-white person to win the Masters, and for drawing the largest TV audiences in golf history.

While it wasn't golf that ruined Tiger's home life - rather his own infidelity - his attempt to try to straighten up is a start.

Last week at deadline there were three women linked to Woods' bed. This week there are 12.

While the women who claim a Biblical relationship with Woods have increased by the day, the love affairs his corporate sponsors had with him are in decline.

As Tiger announced he was taking a break from golf, his sponsors began announcing they would take a break from him.

The Gillette division of Procter & Gamble was polite with their statement.

"As Tiger takes a break from the public eye, we will support his desire for privacy by limiting his role in our marketing programs," Gillette said Saturday.

AT&T said it is evaluating its relationship with Woods.

For Tiger to regain his earning power, he'd not only have to play every tournament, but hit a hole in one on every course.



Peggy Lipton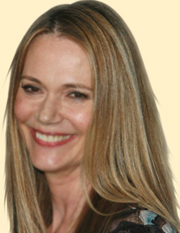 Peggy Lipton who played Julie Barnes in The Mod Squad and Norma Jennings in Twin Peaks is caught up in a major New York pension bribery scandal thanks to her romantic involvement with a New York state official. While the financial fallout from Tiger Woods' sordid sex trysts have thus far hurt only Woods and his family, events in the Lipton love affair have affected ordinary citizens.

On December 3 banker Elliott Broidy pleaded guilty to bribing four senior officials under former New York Controller Alan Hevesi in a $250M pension fund scheme. Elliott Broidy is reported to have paid $90,000 in rent, living expenses and hospital bills to the girlfriend of a senior controller's office official, New York Attorney General Andrew Cuomo announced.

Cuomo also said Broidy gave $44,000 to the girlfriend's family.

Cuomo didn't name the romantic partners, but the Daily News reported they are Jack Chartier and Peggy Lipton. They met in 2004. Prior to becoming Number One in Chartier's life, Lipton was the girlfriend of Andrew Stein, the ex–City Council president.

There is no indication that Lipton knew anything about the bribes and was never accused of any wrongdoing.

The medical bills refer to Lipton undergoing chemotherapy at Memorial Sloan-Kettering. Chartier accompanied her to all appointments, tests and treatments. Lipton wrote about the ordeal in her memoir, Breathing Out, which was published in 2005. She refers to the love interest as "Jack C."

Explaining the Lipton/Chartier affair, a lengthy April 28, 2009 article written by Tom Robbins in Your Free Press stated:

"Chartier was in his own paradise. By all accounts, the married bureaucrat was so enthralled with his new relationship that he put all duties aside so as to tend to Lipton's needs. The state employee assigned as Chartier's chauffeur said that, beginning in the spring of 2004, he regularly ferried Lipton and Chartier about town. David Burke told the Albany District Attorney's office, which later investigated the matter, that he would wait at the comptroller's midtown offices for a couple of hours each morning for Chartier to emerge: "Then he'd say, 'We're going to pick up Peggy,' " he told investigators."

Cuomo stated that Broidy also gave $300,000 to help finance the movie Chooch, which was produced by the brother of Hevesi's chief investment officer, David Loglisci. Loglisci was indicted in the massive pension pay-to-play scandal. A third official was paid nearly $400,000 through a sham consulting agreement to a relative of a state official.

Broidy also provided $75,000 in expense money for what Cuomo called "luxury travel" to Israel and Italy to a fourth official and his relatives.

In exchange, Broidy's firm, Markstone Capital Partners received $250 million in pension fund investments.

Broidy, who agreed to forfeit $18 million, pleaded guilty to a felony charge of rewarding official misconduct. Cuomo's office indicated he is cooperating with an ongoing investigation.



Broadway To Vegas is supported through advertising and donations. Priority consideration is given to interview suggestions, news, press releases, etc from paid supporters. However, no paid supporters control, alter, edit, or in any way manipulate the content of this site. Your donation is appreciated. We accept PAYPAL. Thank you for your interest.


ART AND ABOUT


CARTIER AND AMERICA covers the history of the House of Cartier from its first great successes as the "king of jewelers and jeweler to kings" during the Belle Epoque through to the 1960s and 1970s, when Cartier supplied celebrities of the day with their jewels and luxury accessories.

Derived mainly from the private Cartier Collection housed in Geneva, the spectacular array of more than 200 objects includes jewelry of the Gilded Age and Art Deco periods, as well as freestanding works of art such as the famous Mystery Clocks. With an extensive variety of jewelry forms - ranging from traditional white diamond suites to the highly colored exotic creations of the 1920s and 1930s - Cartier made its mark with the ingenuity of its designs and its exquisite craftsmanship.

Marking Cartier's 100 years in the United States, the exhibition concentrates on pieces owned by Americans, including a pair of rock crystal and diamond bracelets worn by Gloria Swanson in the movie Sunset Boulevard, Daisy Fellowes's famous "Tutti Frutti" necklace, and the exotic flamingo brooch made for the Duchess of Windsor. Private lenders in the United States and France have contributed significant pieces to the exhibition.



Grace Kelly in a scene from the movie High Society. Kelly wore the engagement ring Prince Rainier had given her in the film as the engagement ring of her character, Tracy Lord.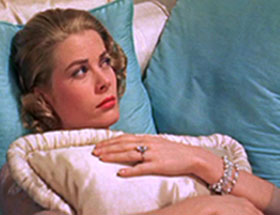 For the first time, an American museum will feature the personal jewelry of Princess Grace of Monaco from the time of her wedding to Rainier III, Prince of Monaco, in 1956. These, lent by H.S.H. Prince Albert II, include her engagement ring - a 10.47-carat emerald-cut diamond set with two baguette diamonds mounted in platinum, which she wore in the movie High Society, as the engagement ring of her her character Tracy Lord. In that film Kelly starred opposite Frank Sinatra, Bing Crosby and Celeste Holm.

Addition jewerly belonging to the film goddess who turned into a real life princess are a grand diamond necklace, and more informal gold brooches in the form of birds.

The Lindemann Collection of Palm Beach is sharing some of its incomparable clocks, and the Hillwood Museum in Washington, D.C., is lending jewelry made for cereal heiress Marjorie Merriweather Post, a longtime Cartier patron. Post's brooch, one of the most spectacular pieces of jewelry made in the 1920s, incorporates Indian carved emeralds, one of which dates from the Mughal era.

Curated by Martin Chapman the exhibition is on display December 19, 2009, to April 18, 2010, and is exclusive to the Legion of Honor, Fine Arts Museum, San Francisco.





THE MUSIC GOES ROUND AND ROUND


HANDEL'S MESSIAH ROCKS with music by George Frideric Handel. Libretto by Charles Jennens. Music adapted by Jason Howland. Libretto adapted and by Dani Davis who also directs.

This is a groundbreaking musical event that blends classical music with classic rock in a fresh new interpretation of George Fredrick Handel's celebrated oratorio.

For those whose eyes glaze over at the thought of anything classical, or who feel the original version is just not their generation, then get current with this pop-rock take.

Featuring Broadway Stars LaChanze, J. Robert Spencer and singer MiG Ayesa.

The CD and DVD of Handel's Messiah Rocks, released by Sony Classical and Integrity Music, is the ultimate stocking stuffer for music lovers.

Dramatic, vibrant, exhilarating and inspiring.

With the University Choir at the University of Massachusetts at Lowell and The HMR Children's Choir.

LaChanze won a Tony Award for her role as Celie in The Color Purple. J. Robert Spencer played Nick Massi in the original Broadway Cast of Jersey Boys and received a Tony nomination for the lead role in Next To Normal. MiG Ayesa, among other credits, was a finalist on CBS' ROCKSTAR: INXS.

The DVD also features The Boston Pops conducted by Keith Lockhart featuring additional behind-the-scenes bonus footage and interviews.

The recording of the CD was conducted by Jason Howland. Music Coordinator David Finck. Mastered by Dave McNair at Masterdisk. Production assistant; Aly French. Orchestrations by Kim Scharnberg. Musical Arrangements Jason Howland, Billy Jay Stein and Kim Scharnberg. Vocal arrangements by Jason Howland.

The band: Guitars: Alex Skolnik. Drums: NIR Z; Bass: Richie Hammond. Keyboards: Jason Howland. Additional guitars: Bernd Schoenhart. Violin solo on He Trusted You Antoine Silverman. Guitar solos on Overature; He Is Free; He Was Despised and A Child Is Born is George Lynch. Guitar solos on King of Glory; How Beautiful and Hallelujah by Alex Skolnik.

The Choir: Choir Coordinator: Jason Paige. Members are; Melinda Bass, Shoshana Bean, Jessica Carter, Victoria Cave, Shannon Darin, Jeffrey Doornbos, Ramona Dunlap, Rona Figueroa, Aly French, Rachel Hausner, Jeffrey Marshek, Mike Messer, Jason Paige, Kathryn Raio, Daniel Robbias, Heather Rolff, Henry Shead, Monque Staffile, Darryl Winslow and James Zanelli.

The Children are: Kirilee Berger, Phoebe Costello, Sophie Hoyt, Noah Pelty (solo) and Estella Zacharia.

The orchestra: Violin: Abe Appleman, Sean Carney, Barry Finclair, Pauline Kim, Shinwon Kim, Carol Pool, Richard Sortomme and Carol Webb.

Cello: Stephanie Cummins, Arthur Fiacco and Ted Mook. Trumpet: Antony Kadleck and Jeff Keivit. Horn: Brad Gemeinhardt and RJ Kelly. Trombone: John Fedchock and George Flynn. Orchestral Percussion: James Saporito. Bass: David Finck. Recording engineer: Billy Jay Stein, Neil Dorfsman, Jon Kaplan, Oliver Strauss and Joe Castellon, Mixed by Billy Jay Stein at Strange Cranium Studios in NYC.

Handel's Messiah Rocks will be airing on PBS affiliates throughout the holiday season in NY, Chicago, Philly, DC, Seattle and many more markets. Check your local PBS website for local listings. A 2010 national tour follows.

Additionally Sony will be hosting a performance and signing with La Chanze and J.Robert on December 15th at the Lincoln Center B&N in NYC.

Enter our contest to win Handel's Messiah Rocks CD and DVD courtesy of Sony Classical and Integrity Music. E-mail Broadway To Vegas the name of one of the three stars from Handel's Messiah Rocks. All entries with a correct answer will be placed into a drawing. TWO winners will be drawn. All entries must be received by 11:59 PM, EST Saturday, December 19, 2009.

All entries must contain the name and complete mailing address. All information is kept confidential.

Winners will be notified by E-mail and listed only by their name (or, if specifically requested - initials) and state in the Broadway To Vegas column of December 20, 2009.

Winners will have their CD and DVD placed in the mail to them on Monday, December 21, 2009, so there is a good possibility most addresses would receive their package by Christmas Eve.


LA COUNTY HOLIDAY CELEBRATION: AN ORGANIZED SHOW BEHIND THE SHOW


The initial guess would be that his survival technique would involve swilling eggnog and possibly sucking on aspirin coated candy canes.

Actually, it's organization.

Adam Davis is the Managing Director of Productions for The Los Angeles Country Arts Commission. In that capacity he runs three different programs including the overly ambitious LA County Holiday Celebration. The six hour live television program on Christmas Eve day is the nation's largest multi-cultural celebration. Emanating from the Dorothy Chandler Pavilion, for the first time the event will also be streamed live on the web.

Broadway to Vegas spoke with Davis about how he makes sense of it all.

"I have an incredible staff," he proffers in that over-used statement which usually gets programmed in officials, as a good thing to say in an interview. Then Davis went on to prove he isn't just spouting words.



Laura Zucker has been Executive Director of the Los Angeles County Arts Commission since 1992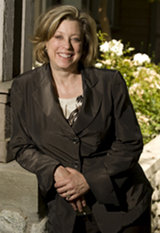 "For the holiday preparation, there is an executive production, that is my boss, Laura Zucker, who is the Executive Director of the Arts Commission. It is basically a team of three," he said referring to himself, Public Events Coordinator Heather Rigby-Ramos and student intern Katie King.

"As you get closer to the day of the show, we ramp up the staff with 10 other people," reported Davis whose background includes a stint as company manager for the LaJolla Playhouse. In addition to the LA Country Holiday Celebration, Davis is the managing director of the John Anson Ford Theater.

"We use the crew from the Dorothy Chandler," Davis continued. "Dorothy Chandler handles security for us. The Music Center gives us the facility for free. It was an agreement with LA Supervisor Kenneth Hahn and the Music Center that they would give the space once a year."



The Dorothy Chandler Concert Hall is part of the Los Angeles Music Center which includes the Mark Taper Forum, Ahmanson Theatre and Disney Concert Hall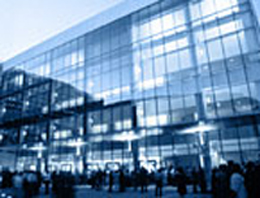 The father of the Holiday Celebration was the late Kenneth Hahn, Supervisor of the Second Los Angeles County District from 1952 to 1992. He cared so deeply about the accessibility of the arts to everyone that he personally helmed the fundraising for the first show. When Dorothy 'Buffy' Chandler came to him seeking his support for the proposed Music Center, he told her that he would support it if he could be sure that the Music Center would be open free to the residents of the County at least one day each year. The Dorothy Chandler Pavilion of the Music Center continues to host the Holiday Celebration to this day.

"We hire a television producing company, CDK Productions," Davis continued, referring to the company headed by two-time Emmy winner Kenneth Shapiro, who picked up statues for his work on the A&E in Concert: Sting - Inside the Songs of Sacred Love (2003) and the Academy Awards.

Among Shapiro's other credits are directing the number one CBS hit comedy series for five seasons, Everybody Loves Raymond. Shapiro is a co-producer and director of the LA Holiday Celebration.

The live program uses 8 cameras plus 2 hand held operated by; David N. Carline, Greg Cook, Suzanne Ebner, Chip Fraser, Hank Geving, Randy Gomez, Jr., Alex Hernandez, Zeke Hernandez, Bob Highton, James Lytel, John Repczynski and Roy Walker.

They are keeping their cameras focused on 36 acts with 1500 performers.

Casting is determined through an application process. Many are turned down.

"Regularly, we get more applications than we can put on the show," said Davis. "We can at most put 45 to 46 artists on the show. Half of them need to be choirs. With that, we are always looking for the next, great choir of Los Angeles County."



Harmonies Girls Choir. Photo: Ed Krieger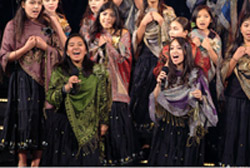 "It's not a Christmas Show," Davis emphasized. "Of course, there is Christmas music and there is Hanukkah music. What we do is the celebration of world culture. This year the theme is Now It's Your Turn. Diversity is a huge issue. What we want to do is represent the diversity of Los Angles County. Ethnicity is one of its greatest assets."

"Everyone is paid. There is a stipend that goes to the choirs and the dance companies. We pay everyone union. An individual performer gets paid a certain amount of dollars. All artists get paid," he reiterated. "That's another very important part of it. They are putting on a performance."

"There is a show behind the show," he admitted.

"We have 1500 performers who go through the door - one right after the other - in a space of six hours."



Motion Tribe. Photo by; Ed Krieger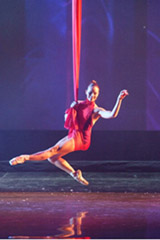 "If you are performing at 3 o'clock, you're call time will be 2 o'clock. If you aren't in costume there will be a dressing room available to you. Once you leave the dressing room to go to perform on stage, you have to empty everything out of the dressing room. Then you make your way to the stage, perform, pick up your bags and leave the theater."

"The moment you leave your dressing room, another group is coming in right behind you. The Dorothy Chandler has a bunch of rooms and every room that day is totally occupied. with artists," he stressed.

Making that line a smooth flowing one is Line Producer Teresa Taylor. The Production Supervisor is Risa Thomas with Leon Robinson, Robert Sellers, Jr., and Murray Siegel acting as stage managers under the direction of Head Stage Manager Steve Burgess.

"It's live television, so anything can happen" stressed Davis. "Last year we had a group not show up. All performers are given emergency cell phone numbers. It was raining last Christmas Eve and they were stuck in traffic. It worked out, but we had to bring in other groups and switch them out. Fortunately, a group had come early and were able to get ready in time. We were able to flip flop acts."

While Davis refuses to admit to any problems, he does concede a concern.

"My biggest concern is rain.I don't want it to rain. Rain creates traffic problems."

Over the last three years the event has averaged an attendance of 10,000.

"I usually get there at 9 A.M. and people are already waiting in line for the doors to open at 2 P.M. Some people stay all six hours. Some people stay an hour to see somebody perform. If you are waiting in line, we have set up a jumbo-tron on the plaza so anybody waiting in line isn't going to miss any of the show."

This year an added emphasis is placed on audience participation.

"We are having sing-alongs. Before the show we are going to have dance lessons on the plaza and caroling. Stenciling to make cards, so it is going to be a very interactive area. All of the restaurants on the Plaza will be open."

The event works on a tight budget - a budget that almost got whacked in half.

"At the beginning of this year the Supervisors did cut the budget in half," he divulged. "As we got closer to the show, on their own - we didn't lobby - Supervisor Antonovich made a motion to the board to re-install the funding, to bring it back to the full six hour show. Our budget is just under $1 million. For a six hour, live television show, one million is peanuts."

"We do things on a tight budget," he stated. "We don't spend extravagantly. This is an opportunity for Los Angles county artists to perform on a world class stage. Sometimes you have choir members who are seniors in high school. They may not be musicians their entire lives, but they have this one opportunity to perform on the Dorothy Chandler Pavilion, where so many world class artists have performed."

"I believe the Board of Supervisors added those extra three hours not only because they wanted more audience members to be able to attend the show, but they wanted more opportunity for artists to be able to perform. The Supervisors really do a fabulous job in supporting what their constituents want. They have been supportive of the arts and I'm appreciative of that," he stressed.



Brandy as Cinderella and Whitney Houston as the Fairy Godmother in the 1997 Disney telefilm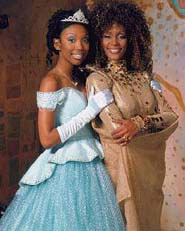 One artist who got her start performing in this annual event was Brandy.

"We have footage of Brandy when she was in a choir. She was a vocalist in one of the choirs way back when," Davis divulged.

"This year is the 50th anniversary show. I feel like the team we have put in place are able to handle any situations as they come. I think the reason why is because we walk in fully prepared."

"We have everything from Taiko drummer to Mariachi music, although all performances have to have a celebratory theme. Of course, there is a lot of caroling and choirs. This is really about celebrating people in Los Angeles."

"I have to say that I was handed the keys to a well oiled machine and my job is to upgrade it as much I can. We have a good system in place. Again, the whole point is sharing with our community. I feel that what we are doing is really giving a gift and you don't need to be afraid of that."

So, how does he let down after the show is over?

"Oh, my gosh! I have to say that on the evening of the 24th after it's all over - I can't go to bed until two in the morning. I am still going and going. Then on the 25th, it is all about being with family. Then I take three or four days to crash."


ATWT SOAP DEMISE HAS DISASTROUS ECONOMIC EFFECTS


There is nothing unusual about television shows being cancelled. Unless you're been on the air for 54 years and pulling the plug is the equilivant of a small business going under.

The CBS soap opera As The World Turns, which has been on the air since 1956, aired its 13,661st episode on Tuesday, December 8, the day it was announced that the soap opera has been cancelled. The last episode will be next September, the CBS network said.

For over a decade the show has been filmed at JC Studios in the Midwood section of Brooklyn.

After the last bubble from the sudzer is burst - over 200 people will be out of work. If a main street business announced they were shutting their doors, throwing out of work 200 people, high powered city political and community leaders would be calling for restructuring and assistance.

Most people in the work-a-day world don't view show business as a business, which it is.

Ever since Guiding Light got snuffed out, rumors flickered that ATWT was next. Both All My Children and One Live To Live film at the ABC studio in New York City. Since All My Children moved to LA this month, the only daytime drama that will be left in New York is One Life To Live. While the All My Children cast is still employed - over the course of a year's shows - another 300 New York extras will miss that gig, although the work will be picked up by those living in Los Angeles.

It's when a show is not transferred, but cancelled, that the ranks of the unemployed swell. Those who are on camera are but a tip of the needing work brigade.

The negative economic impact upon a community, caused by the cancellation of a television show emanating from a leased location, as opposed to a network studio, is significant.

JC Studios has viewed As The World Turns as one of its most valuable customers.

According to the NYC Mayor's Office Of Film, Television and Theater, the present JC Studios building consists of Stage 1 which is 11,200 sq ft. (163'x 70', w/a 24' ceiling height), and Stage 2 which is 9,700 sq ft. (13'x 75',w/a 38'-10" ceiling height). There are 31 dressing rooms, two control rooms, hair, makeup and dressing areas, and one edit suite. Since soaps film in advance, come next summer, this studio has a For Rent sign.

Cast and crew members regularly patronized businesses around the studio. Without their presence and the "glamour magnet" pull of bringing in other customers, an economic blow will be felt by the local stores.

None of the people associated with ATWT patronized any single Brooklyn business on a daily basis. However, they were regular customers to a variety of stores. Ask any business how they'd feel about losing 100-400 customers a month and the reply isn't going to be positive. Unlike acting on a prime time series where performers know shows are generally on one year contracts, daytime soap operas have been the only performance venue that can serve as a stable, economic lifeline for actors.

While it might be considered long term, part time temp work, if you've been doing it for over a decade, that becomes a lifestyle. That soap paycheck pays the bills and enables a family to survive. Because the work is flexible, the soaps have afforded actors the opportunity to expand their careers to successful television and movie careers, as well as the quality performance/low-paying world of Broadway.



Meg Ryan played Betsy Stewart from 1982 to 1984.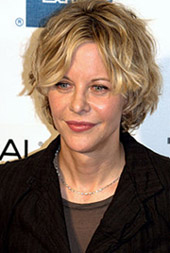 From 1985-1988 Julianne Moore played the dual roles of Frannie Hughes and Sabrina Hughes, for which she won a Daytime Emmy Award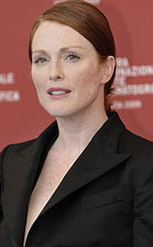 More actors on As The World Turns have a Broadway connection than any other soap.

Some of the actors who have been part of the ATWT's cast include; Marisa Tomei, Meg Ryan, Parker Posey, Julianne Moore, Larry Bryggman, Dana Delany, Margaret Colin, Martin Sheen, Claire Bloom, Swoosie Kurtz, Farley Granger, Abe Vigoda, Philip Bosco, Zsa Zsa Gabor, Steven Weber, Cyndi Lauper, Lea Salonga and James Earl Jones.

Like any small business which folds some employees will find other work; others will find employment elsewhere but be in the under-employed category; some will be out of work for a long time. Still others will be forced into retirement.

In front of the camera or participating in red carpet events, the lives of soap stars can appear glamorous. In real life, they have the same reasons for needing to work as everyone else.



Terri Colombino has portrayed the role of Katie Perretti since 1999.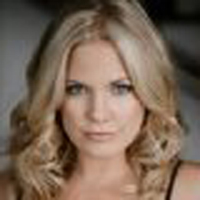 Kelley Menighan Hensley, who plays Emily Stewart, and Jon Hensley, who plays Holden Snyder, are married to each other in real life. At this point, when ATWT goes off the air, both breadwinners in their family will be unemployed. That family includes three children - ages 2 to their eldest, who celebrates her 11th birthday two days before Christmas.

Colleen Zenk Pinter, who portrays Barbara Ryan, has spent the last two years conquering oral cancer. Her real life diagnosis was written into the script. The role of Carly Tenney Snyder is played by Maura West who, in real life, gave birth to her fifth child last June.

Some like Zenk Pinter have been on the show for decades; Helen Wagner, who's character Nancy Hughes spoke the first lines on the show on April 2, 1956 remains part of the cast to this day. There's Don Hastings, Kathryn Hays, and Eileen Fulton. See Broadway To Vegas column of November 22, 2009.

Like a shoe store or a cardboard box factory, there are real people employed in the fictional town of Oakdale.

The ATWT's off-camera crew is not guaranteed work on whatever CBS will air in that time slot.

An As The World Turns' employee told Broadway To Vegas that they were blindsided by the cancellation. With a new head writer coming on board only a few months ago, and shows taped weeks in advance, the show wasn't given an opportunity to let viewers connect to significant new plots and major cast changes.

"It is definitely a devastating blow. It's really unfortunate that we didn't get a chance," said the employee.



Don Hastings created the role of Dr. Bob Hughes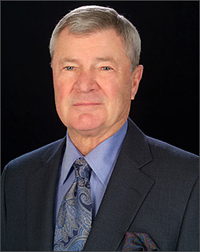 Eileen Fulton created Lisa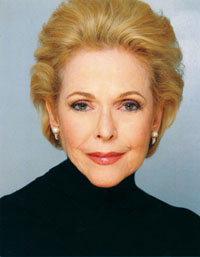 According to the employee both the cast and crew viewed the Brooklyn community surrounding the studio as their "second home," whose businesses will suffer a trickle down negative economic impact.

Perhaps the era of the soap opera has run its course and it's only a short time before what will be the only two remaining CBS soaps - The Bold and the Beautiful and The Young and Restless - also get their pink slips. Both of those shows are taped in Los Angeles.

Guesting last Tuesday on CNBC's Power Lunch Leslie Moonves, the chairman of CBS was asked - "Is it the end of an era?" He replied; "Sort of. It's certainly the end of the client-owned soap."

That statement is significant.

This might be the time for soap executives to re-think financing and publicity.

Movie and night time television stars make the rounds of talk shows to tout their product. Why haven't soap stars made a habit of traveling the talk show circuit to tantalize viewers about new plots lines or characters, as well as create a fan base for the actors as people and the other projects that may be a part of their lives? How to publicize a soap never expanded past the marketing techniques of the 60's. Whoever gives the PR department their marching orders is as much to blame for viewer decline as the women-no-longer-stay-at-home-but-are-in-the-workplace excuse.



The multi-dimensional Trent Dawson created the role of Henry Coleman.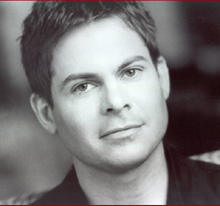 Broadway and off-Broadway performers aren't shy about going to ticket booths, encouraging the potential customer to buy a ticket to their show.

PBS has pledge drives in which such programming as The British Comedies are put on the block. Financial contributors vote as to which of the comedies they want aired.

The soaps employ pros who are adept at inventing unusual plotlines. As much creativity needs to be put into financing. It's one thing for soap fans to cry and moan when their favorite soap gets washed down the drain. It's another for the fans to pay the bill.

With months remaining before ATWT fades to black, maybe the producers could find a way to create enough funding to stir up both sponsor and outlet interest to keep the soap afloat. If millions of fans scream that they are glued to the tube and want to see their favorite characters, then figure out a way for fans to be a part of the project. Do an on-air pitch for fans to buy something - an autographed picture, CD, book or souvenir.



Maura West joined ATWT in April 1995 as Carly Tenney. She received a Daytime Emmy Award for Outstanding Lead Actress in 2007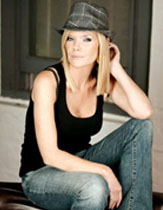 Michael Park joined ATWT on March 12, 1997, in the role of Detective Jack Snyder.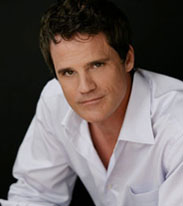 Have the stars do what singers do - for a price - play the party circuit. For $100,000 dollars make it possible to hire a soap star to appear at a 50th birthday party. Want a soap star to serve as a bar tender for your company's VIP party? No problem, just pay the fee plus any travel expenses. Singers work this way all the time and have for decades. Some pocket the cash - others like Elton John kick it back into their own charity. Let the stars do their part to keep their soap on the air by offering themselves available for a $5,000 lunch or a $10,000 dinner. The actor's bargaining chip is, if they agree to offer themselves for rent - so to speak - and they keep a soap sudsing, they are guaranteed more lines or more plot involvement.

It may be too late to save ATWT. However, the wave of the future for expensive TV series to garner a daytime time-slot on any channel may require artistic involvement in creative financing.

Actors, who have long been shy about learning the business aspects of their occupation receive a crash course when they get a pink slip. Performers in long running daytime television shows, who suddenly find themselves kicked to the curb, are out of work in an industry that has fewer employment opportunities than a Michigan factory.

In case readers think Broadway To Vegas is biased towards ATWT, the best daytime serial is Connect With English, an entertaining, believable and relevant soap opera styled series which airs weekly on PBS. The continuing story known to fans as Dream Catcher tells the story of Rebecca Casey, a 28-year-old Boston working woman, who dreams of becoming a singer. There is also her boyfriend Matt who doesn't think much of her dream, and her 17-year-old brother, Kevin, who doesn't think much about the future at all. The series which was filmed in 1997, stars Karin Anglin as Rebecca Casey, Mark Consuelos, Carlos Lacamara, Thomas Lazare, Willy O'Connell and Alison Wachtler.


JON GOSSELIN TOLD TO STOP PUBLICIZING HIMSELF


The over-exposed Jon Gosselin is in trouble for hosting a pool party in Las Vegas.

Maryland judge Michael D. Mason banged his gavel last Thursday and ordered the reality star to stop publicizing himself by making media appearances and engaging in endorsements that may violate his TLC network contract.

The network was granted a preliminary injunction contingent on the outcome of a trial set for April 19.

Entered into evidence were statements that TLC requested that Gosselin not to host a pool party at the MGM Grand Hotel in Las Vegas.

Gosselin refused the request and hosted the event.

"What we wanted to avoid was exactly what happened," TLC's Chief Operating Office Edward Sabin said. "The next day in the tabloids were photos of Mr. Gosselin surrounded by bikini-clad women."


PARTIALLY SIGHTED ACTRESS CAST IN BROADWAY REVIVAL OF THE MIRACLE WORKER
Krya Ynez Siegel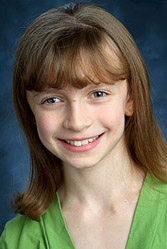 Usually the selection of an understudy doesn't overshadow publicity directed towards the star.

The casting of 10-year-old Kyra Ynez Siegel of Eugene, Ore. as the understudy for Oscar nominee, 13-year-old Abigail Breslin (Little Miss Sunshine) for the role of Helen Keller in the upcoming revival of The Miracle Worker has drawn unusual attention because Siegel suffered an accident last year, resulting in her only being able to see shapes and colors out of her right eye. Her left eye is unaffected.

The selection of Siegel thrilled proponents of hiring disabled actors and placated critics, who had expressed concern that the role of Helen Keller was being played by a seeing, hearing actress.

The selection of their daughter also means that Kyra's parents, Marc and Pamela Lehan-Siegal, artistic directors of the Dance Theatre of Oregon, are going to have to re-write their daughter's resume.

Since she was an infant the Siegels have listed Kyra as a member of their dance company. A photo of the tiny tot was accompanied by this resume:



Kyra's bio photo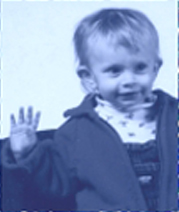 "Kyra Ynez Siegel has not yet danced with New York City Ballet, sung with the Metropolitan Opera, performed on "Broadway" as a leading actor, dancer, singer and done major motion pictures with Disney and other major Hollywood studios. Ms. Siegel has yet to model for Cosmopolitan magazine, be elected as the first female president of the U.S., tour with her own band as lead singer around the world, or receive a Kennedy Center Honor. She however can sing several songs from Barney, and Madeline, attends the ballet with Mommy when no babysitter is available, and focuses almost the whole class."

The casting of Kyra wasn't done by drawing her name out of a hat. A nationwide search was conducted and Kyra's audition captivated the judges. Last September Kyra flew to New York for a final audition. That included working with a fight choreographer on movement techniques for an early scene in which Helen and her new teacher, Annie Sullivan, battle over a doll.

Krya landed the coveted job as understudy to the star.

Her parents were thrilled. The family celebrated with a Brie cheese pizza

Her mother is Pamela Lehan-Siegel, who holds an M.F.A. from Sarah Lawrence College and a B.F.A. from the University of Utah, began her professional career performing with Ballet West of Salt Lake City before moving to New York City.

Pamela is also on the Lane Arts Council's Youth Arts roster as an Artist in the School, teaching in-school residencies and performing and creating educational assemblies such as Dance in America & the World and Dance from Stage to Broadway to Hollywood.

Proud father Marc Siegel is a recipient of an Oregon Arts Commission Fellowship in Choreography and received a Ford Foundation Scholarship to the School of American Ballet in NYC. He holds a BS in Dance from the University of Oregon and an MA from UCLA in Choreography. He was a soloist with the Ballet Trockadero ("Trocks") on four international tours, and was a principal dancer with Eugene Ballet and UCLA Dance Company. He has choreographed, taught and accompanied for the Yale University Dancers. He is an instructor at Lane Community College and for the Eugene School of Ballet.

Suffice it to say, Kyra has received excellent training.

The Miracle Worker will also star Tony award nominee Alison Pill as Annie Sullivan. Directed by Kate Whoriskey, the play will be staged in the round for the first time on Broadway, at Circle in the Square Theatre. Previews will begin on Feb. 12, 2010. Opening night is March 3, 2010.

Expect a large contingency from Oregon to be in the audience.





OTHER PEOPLE'S MONEY


ROCK AND ROLL HALL OF FAME ANNEX in New York has announced it will close. S2BN Entertainment, one of the corporate partners behind the venture, made the announcement in a statement but gave no reason for the decision.

When the annex opened in December 2008, New York Mayor Michael Bloomberg predicted the venture would be a cultural destination for the roughly 46 million visitors to New York City. Financial backers had hoped to attract up to 500,000 visitors annually, but attendance figures have not been disclosed.

The annex displays hundreds of items such as Bruce Springsteen's 1957 Chevy and a John Lennon exhibit which includes a paper bag containing the bloody clothes from the night he was shot dead.

The annex will close its doors on January 3, 2010. The non-profit Rock and Roll Hall of Fame museum in Cleveland, Ohio, generates around $5m in revenue annually for the state and local government and employs 936 people.

THE LION KING the Las Vegas mounting at Mandalay Bay is dark through December 21. The production also offers Nevada residents half priced tickets for shows January 4 through February 11, provided the tickets are purchased by December 24 using a special ticket code.

DAME JUDI DENCH is speaking out against cuts to the arts. In an interview published in The London Times the Oscar winner said she "mourned " the loss of so many repertory companies. She complained that the state of the arts was "precarious", adding she was alarmed about "huge cuts".


SWEET CHARITY


SING FOR HOPE/HOLIDAY FAMILY SING celebrate the holidays and partnership with an evening of song for community heroes in Lower Manhattan.

The festivities will begin a multi-cultural concert of holiday highlights from around the world, performed by Sing for Hope Donor Artists from NYC's leading stages and our students from the Young at Arts Ensemble. Then audience and performers alike will take to the streets - caroling books provided - offering the gift of song to two great NYC firehouses: Ladder 20 and Engine 33. The evening will culminate with more music-making and an inclusive reception at the Bowery Mission.

Founded by opera singers with a desire to lift their voices for social change, Sing for Hope is a non-profit organization that mobilizes more than 600 professional artists – from classical musicians to photographers to Broadway performers – in volunteer service programs that benefit communities in need. Sing for Hope is an "artists' peace corps," and their three programs are:

Informance Arts which is Educational outreach for underserved children: Healing Arts which are in-hospital performances and workshops that complement the healing process and Gala Arts which are benefit concerts that raise awareness and funds for humanitarian causes.


SPREADING THE WORD


CARMEN which opened the season last Monday at Milan's La Scala received some opinionated audience response. Don't ever think that the scenery doesn't matter. While the singers received applause the creator Emma Dante, who re-worked the classic and used sparse staging, was booed.

The first night VIP audience included Da Vinci Code author Dan Brown, who told the press he thought the performance was "spectacular" and commented he could visualize setting some scenes for his next Robert Langdon novel in the 18th century opera house.

Conductor Daniel Barenboim - who had promised that the production would become a legend - was a gentleman and gave Dante one of many roses thrown to the singers and musicians. He walked over to her and remained by her side as the two stood alone being booed in front of the red curtain after more than 10 minutes of applause for the cast.

CHRISTMAS WITH THE KING FAMILY Scheduled to appear: The King Sisters: Yvonne King and Marilyn King; King Cousins: Tina Cole who portrayed Katie Douglas on My Three Sons, Cam Clarke, and more.

Take a swinging, singing, retro trip back in time and join us for this special screening and reception celebrating the new public television special Christmas with the King Family. The legendary musical King Family, including Grammy-nominated big band greats the Fabulous King Sisters, legendary guitar virtuoso Alvino Rey, '60s sweetheart Tina Cole, and the King Cousins, plus film favorite Robert Clarke and all the King kiddies, serve up a big dose of seasonal cheer in this new musical documentary chronicling all the classic moments from their dazzling Christmas specials of the 1960s and '70s.

A holiday meet-and-greet reception with the King Family will follow the screening. Admission to the screening and reception is free, but reservations are recommended.

Sunday, December 20, 2009 at the Paley Center in Los Angeles.



WHISPER HOUSE

Mare Winningham stars as Aunt Lilly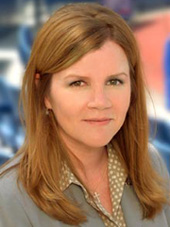 a world premiere with music and lyrics by Tony award winner Duncan Sheik and book and lyrics by OBIE Award winner Kyle Jarrow. Directed by Peter Askin. The musical director is Jason Hart and the dance director is Wesley Fata. .

Starring Emmy Award winner and Academy Award nominee Mare Winningham as Aunt Lilly; David Poe and Holly Brook as the ghosts; Arthur Acuña as Yasuhiro; Kevin Hoffman as Lieutenant Rando; Ted Koch as Charles and Eric Brent Zutty as Christopher.

Set in 1942 at the height of World War II Whisper House is the story of an 11-year-old boy, Christopher, who lives with his Aunt Lilly in a haunted New England lighthouse following the death of his father. All of the songs in the musical are performed by the ghosts, played by David Poe and Holly Brook, and embody the boy's subconscious thoughts and fears. When Christopher begins to hear strange music seeping through the walls, is his imagination getting the best of him, or is he receiving warnings of the very real dangers that lie ahead? Whisper House is a touching and beautiful story about how we should embrace, rather than fear, the unknown.

The creative team includes Michael Schweikardt (scenic design), Jenny Mannis (costume design), Matt Richards (lighting design), Dan Moses Schreier (sound design) and Richard Costabile (stage manager). Opens at The Old Globe Theatre in San Diego with performances January 13-February 21, 2010. Opening night is January 21.

Sheik will also perform in concert at the Globe prior to the run of Whisper House with special guest, David Poe. That event takes place January 11. Sheik has toured extensively this year and will perform songs from Whisper House and his other acclaimed albums. His concept album for Whisper House was released earlier this year on RCA Victor. See Broadway To Vegas column of March 8, 2009

Proceeds from the concert will benefit the Globe's education activities.

MURDER AT THE GARDEN IN THE AIR by arguably China's most influential avant-garde director Meng Jinghui.

This is a new musical which revolves around the disappearance of a real estate tycoon, Chairman Wang.

His body parts are found spewing out of an ATM. His wife offers a huge, super-luxury apartment as a reward for information about the killer, attracting a group of interesting people.

December 24-25 at the Huang Hua Gang Theater, in Guangzhou, China.

A LITTLE NIGHT MUSIC the eagerly anticipated first-ever Broadway revival of the musical by Stephen Sondheim and Hugh Wheeler suggested by the Ingmar Bergman film Smiles of a Summer Night..

Directed by three-time Tony Award winner Trevor Nunn.

Starring Academy Award winner Catherine Zeta-Jones. who is making her Broadway debut in the role of Swedish actress Desirée Armfeldt opposite five-time Tony Award winning Angela Lansbury as her mother Madame Armfeldt.

Olivier Award nominee Alexander Hanson, who played the role of Fredrik Egerman in the highly acclaimed Nunn-directed production at London's Menier Chocolate Factory and at the Garrick Theatre in the West End, re-creates his work for this Broadway production.

The cast features Aaron Lazar as Count Carl-Magnus Malcolm, Erin Davie as Countess Charlotte Malcolm, Leigh Ann Larkin as Petra, Hunter Ryan Herdlicka as Henrik Egerman and Ramona Mallory as Anne Egerman, with Stephen R. Buntrock, Bradley Dean, Katherine Leigh Doherty, Marissa McGowan, Betsy Morgan, Jayne Paterson, Kevin David Thomas, Keaton Whittaker, Karen Murphy, Erin Stewart and Kevin Vortmann.

A Little Night Music is set in a weekend country house in turn of the century Sweden, bringing together surprising liaisons, long simmering passions and a taste of love's endless possibilities. Hailed as witty and wildly romantic, the story centers on the elegant actress Desirée Armfeldt and the spider's web of sensuality, intrigue and desire that surrounds her.

The creative team includes Lynne Page (choreography), Caroline Humphris (musical supervision), David Farley (set and costume design), Hartley T A Kemp (lighting design), Dan Moses Shreier and Gareth Owen (sound design), Paul Huntley (wig design), Jason Carr (orchestrations) and Tom Murray (musical direction).

Officially opens December 13 at the Walter Kerr Theater in NYC.

HOLMES AND WATSON: A MUSICAL MYSTERY by Jahnna Beecham and Malcolm Hillgartner. Music inspired by old English music hall and 19th century parlor songs. Choreography by Suzanne Seiber.

Starring Richard Farrell and Michael Santo.

A new musical comedy featuring the famous investigative duo. Sherlock Holmes and his faithful friend, Doctor Watson who find themselves trapped in a locked room. They have until the stroke of midnight to solve the fiendish Moriarty's deadly riddle in this world-premiere musical comedy.

Performances through January 3, 2010 in Milwaukee Rep's Stackner Cabaret, Milwaukee, WI.

ERNEST IN LOVE based on Oscar Wilde's based upon The Importance of Being Ernest. Book and lyrics by Anne Croswell and music by Lee Pockriss. Directed by Irish Rep Theater artistic director Charlotte Moore. Barry McNabb is the choreographer. Musical Direction by Mark Hartman

Starring Beth Fowler as Lady Bracknell and featuring Annika Boras (as Gwendolyn Fairfax), Brad Bradley (Lane/Merriman), Kerry Conte (Alice/Effie), Katie Fabel (Cecily Cardew), Kristin Griffith (Miss Prism), Ian Holcomb (Algernon Moncrieff), Peter Maloney (Dr. Chasuble) and Noah Racey (John "Jack" Worthing). This wicked adaptation of Oscar Wilde's The Importance of Being Earnest features all of its beloved characters - Lady Bracknell and the creme de la creme of London society singing and dancing to the brilliant dialogue of this comic masterpiece. The wonderful music and lyrics faithfully re-create a time when wit and grace ruled the world absolutely and the right address and proper behavior was paramount except when it came time to pay your creditors!

The lush period costumes and clever score are the perfect complement to Oscar Wilde's incomparable wordplay and sharp witticisms.

The creative team includes set designer James Morgan; costume designer Linda Fisher; lighting designer Brian Nason; and musical director Mark Hartman.

Previews began December 12 at the Irish Repertory Theater in NYC.. The official opening is December 20 with performances through January 31, 2010,





WHO'S WHERE


ALAN CUMMING the Tony Award-winning man of mischief, to Los Angeles in his rockin', raucous and sassy one-man cabaret! Join the sexy Scotsman as he dances, jokes and sings through his wildly funny experiences in the United States. Alan Cumming: I Bought a Blue Car Today See Broadway To Vegas column of September 27, 2009 mixes witty banter, hilarious stories and show-stopping songs. It's part musical, part memoir and all wicked fun. December 13 - 18, 2009 at the Audrey Skirball Kenis Theater, Geffen Playhouse, Los Angeles.

KISS puckers up Tuesday, December 15, at the Essar Centre in Sault Ste. Marie in Ontario, Canada.

SMOOTH JAZZ CHRISTMAS with Dave Koz, Rick Braun, David Benoit, Brenda Russell and Peter White performs Tuesday, December 15, at the Wells Fargo Center in Santa Rosa, CA. On Thursday the show is at the Plaza Theatre in El Paso, TC. Friday finds the group at the Radisson Hotel in Sacramento. On Saturday they open a two night stand at the Cerritos Center for the Performing Arts in Cerritos, CA.

ANN HAMPTON CALLAWAY opens a 6 night engagement Friday, December 18, at Meyerhoff Symphony Hall in Baltimore, MD.

BRIAN SETZER ORCHESTRA gets the beat going Monday, December 14, at the Isleta Casino in Albuquerque, NM. On Tuesday they are on stage at the Dodge Theatre in Phoenix, AZ. Wednesday finds them at the Spotlight Showroom in Coachella, CA. On Friday they can be enjoyed at the Gibson Amphitheatre in Universal City, CA.

WEDNESDAY NIGHT AT THE IGUANA hosted by Dana Lorge and Richard Skipper. The lineup for Wednesday, December 16, includes Christine Talbott Sutin on keyboard and Saadi Zain on bass. Guests: Elena Bennett & Fred Barton, Mychelle Colleary, Susan Eichhorn-Young, Ken Greves and Amanda "Pucci" Jones. Iguana VIP Lounge in NYC.

CELTIC CHRISTMAS WITH CHERISH THE LADIES playing traditional Irish music to help ring in the holiday season. Special Performance Friday, December 18, at the Bay Street Theatre in Sag Harbor, NY.




FINAL OVATION


GENE BARRY died Wednesday, December 9, at a rest home in the Los Angeles neighborhood of Woodland Hills. He was 90.

Barry created the Broadway role of Georges, the gay night club owner in Jerry Herman's hit musical La Cage aux Folles. That role brought him a Tony nomination in 1984.

He made his Broadway debut as Captain Paul Duval in the 1942 revival of Sigmund Romberg's The New moon.. He returned to Broadway numerous times over the next decade, portraying Falke in Rosalinda (1942), Nova Kovich in The Merry Widow (1943), Lieutenant Bunin in Catherine Was Great (1944), Dorante and Comte De Chateau-Gaillard in The Would-Be Gentleman (1946), The Doctor in Happy as Larry (1950), and a variety of roles in the musical revue Bless You All (1950).

Barry returned to the Broadway stage after becoming typecast in the hit television series Bat Masterson and Burke's Law.

He played Paul in the 1962 play The Perfect Setup and then his Tony Award nominated portrayal of Georges in the 1983 musical La Cage aux Folles co-starring with George Hearn.

For his contribution to live theater, Gene Barry has a star on the Hollywood Walk of Fame.

He was preceded in death by his wife of 58 years, Betty Claire Kalb, who passed away in 2003. He is survived by their three children, Michael, Fredric and Elizabeth, as well as three grandchildren and two great-grandchildren.

Next Column: December 20, 2009
Copyright: December 13, 2009. All Rights Reserved. Reviews, Interviews, Commentary, Photographs or Graphics from any Broadway To Vegas (TM) columns may not be published, broadcast, rewritten, utilized as leads, or used in any manner without permission, compensation and/or credit.
Link to Main Page
---
Laura Deni



U.S. Postal Address: Post Office Box 60831, Las Vegas, NV 89160
CLICK HERE FOR COMMENT SECTION