! >
Broadway To Vegas
  
 SHOW REVIEWS CELEBRITY INTERVIEWS GOSSIP NEWS

| | |
| --- | --- |
| | |
DETERMINED JERRY LEWIS TRIES AGAIN FOR A MUSICAL VERSION OF THE NUTTY PROFESSOR - - SUMMER MEANS THEATRICAL FESTIVALS AND FRINGES - - JOHN BALDASSARI: A PRINT RETROSPECTIVE - - OSCAR HAMMERSTEIN HOME IS NOW A B&B - - TRIBUTES TO MICHAEL JACKSON - - BIRD BRAINED PIGEONS AS ART CRITICS - - INVENTING THE ELECTRIC GUITAR - - A BOY FOR KELLI O'HARA AND GREG NAUGHTON - - DONATE . . . Scroll Down


Copyright: July 5, 2009
By: Laura Deni
CLICK HERE FOR COMMENT SECTION

PERSISTENT JERRY LEWIS AGAIN ATTEMPTS TO BRING MUSICAL THE NUTTY PROFESSOR TO BROADWAY - THIS TIME WITH MARVIN HAMLISCH AND RUPERT HOLMES


Jerry Lewis. Photo by Laura Deni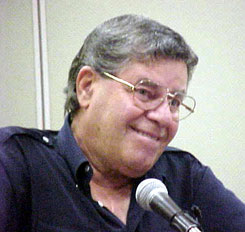 In a project that has been over three years in the works, Jerry Lewis' musical version of The Nutty Professor is perhaps headed to Broadway with a new cast, creatives and financial backers.

Legendary actor, director, writer and producer Jerry Lewis, 83, intends to make his theatrical directorial debut on Broadway with this musical, based on the 1963 film that he starred in and co-wrote the screenplay with Bill Richmond. The book and lyrics for the upcoming musical comedy are by multiple Tony Award winner and Grammy Nominee Rupert Holmes, with music by Marvin Hamlisch who, along with Richard Rodgers are the only two individuals to have been awarded an Emmy, a Grammy, an Oscar, a Tony, and a Pulitzer Prize.

Broadway To Vegas has total respect for the artistic skills of the three pros. However, what causes some question marks is that we've heard this show touted before, and the press release fails to explain what happened between the promises of three years ago and the current announcement. Also, there is the ambitious expectation of opening this on Broadway in the 2010/2011 season.



Rupert Holmes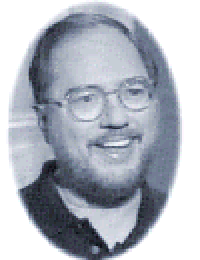 In June, 2006 Lewis announced he intended to stage The Nutty Professor as a Broadway musical with the first show booked for a January, 2007 production at the Old Globe Theatre in San Diego. Lewis was listed as the director and said that he would write the show's libretto, but didn't yet have the musical's composer and other key positions filled. Never-the-less Lewis added that he hoped to have the production on Broadway by 2008.

That production was promised to be produced by The Michael Andrew Company. Andrew, then 41, is a crooner and comedian who fronted The Atomic Big Band. Andrew was cast to play the lead. See Broadway To Vegas column of June 11, 2006

During that 2006 press conference Lewis told reporters; "I had an awful lot of inquiries about it for years, and I never really bothered to pay much attention to it."

"I saw this kid perform, and he wanted very much to do that, and he had money," Lewis said. "I said, 'With those pockets, we'll give it a shot.'"

At that time it was claimed by executive producer Ned McLeod that in March, 2006 Andrew's company had purchased the rights to develop The Nutty Professor as a musical.

Broadway To Vegas contacted both Michael Andrew and The Old Globe for a comment.

"The show has not been performed at The Globe," responded Dave Henson, Director of Marketing and Communications. "My understanding is that they have been writing the show and it hasn't been ready to produce."

An associate of Andrew said that Andrew would be responding. As of deadline Broadway To Vegas hadn't yet received that reply.

It is not unusual for drastic revamping to occur from planning board to production. However, there is usually a pr spin to clarify unfulfilled promises.

The current press release states that casting and additional creative team will be announced later this year. At this point no pre-Broadway bookings have been announced. Lewis is 83, has health problems and has never before directed a Broadway musical, which is a time consuming, stressful job. If this musical jumps from out of nowhere directly to Broadway, that will be a first.

In a down economy, when producers are on their knees begging for money, the press release says that this musical is being produced by Loud Watch Productions, which can't be tracked as having been an on-the-record producer of any other Broadway show. When Lewis first announced this project in 2006, the average cost to produce a Broadway musical was $6.5 million. Nothing has gotten cheaper. Musicals with lavish sets and costumes can cost upwards of $15 million.

Broadway To Vegas hopes that Lewis pulls an Arthur Laurents who, at age 91, successfully directed the current revival of West Side Story. What are the contingency plans should Mr. Lewis become unable to direct the production? Who calls the shots?



Marvin Hamlisch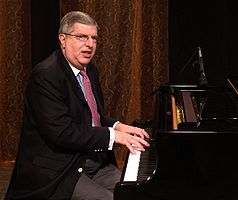 "I was born with show business in my blood and working on Broadway gets it coursing through my veins like no other place can. Marvin and Rupert have given one of my favorite and most enduring films The Nutty Professor a hilarious and gorgeous adaptation for Broadway and I could not be happier. Does this story sing and dance? You bet it does," says Lewis. His statement implies that the book and songs are complete, although no workshops can be located.

Neither the websites of Holmes nor Hamlisch list The Nutty Professor as a current or recently completed project, although Hamlisch indicates he had just completed scoring the Matt Damon film, The Informant, directed by Steven Soderbergh, which is due to be released this September.

If neither of them has put a note to paper on this project - and if they think they're going to polish off 17 songs and a book, they have their work cut out for them.

Regional houses which traditionally launch Broadway productions have already announced their 2009-2010 seasons. For this to make it to Broadway in the 2010-2011 season, everything has to perfectly fall into place.

The movie is delightful and has all of the earmarks of making an entertaining Broadway romp - much in the same fashion that the movie Boeing-Boeing was turned into a critical and financial Broadway hit.

Professor Julius Kelp is a nerdy, unkempt, buck-toothed, introverted, socially inept university professor who always incurs the wrath of the university administration by continually destroying the classroom laboratory. When a football-playing bully humiliates him, Kelp invents a serum that turns him into the handsome, extremely smooth, cool, and somewhat obnoxious girl-chasing hipster, Buddy Love. Buddy is everything that Julius always dreamed of being and gets the girl that he always dreamed of dating, Stella. The only problem is that the potion doesn't last very long. Will the school find out his secret and will Stella stick around even after Love has left the building?

In 2004, The Nutty Professor was selected for preservation in the United States National Film Registry by the Library of Congress as being "culturally, historically, or aesthetically significant".

Although the musical adaptation will mark Lewis' directorial debut on Broadway, he's an expert film director having helmed 13 of the 24 films in which he starred including; The Bellboy, The Ladies' Man, The Family Jewels, and The Nutty Professor.

Lewis made his Broadway debut as an actor when he starred as Applegate in the successful 1994 revival of Damn Yankees.



Broadway To Vegas is supported through advertising and donations. Priority consideration is given to interview suggestions, news, press releases, etc from paid supporters. However, no paid supporters control, alter, edit, or in any way manipulate the content of this site. Your donation is appreciated. We accept PAYPAL. Thank you for your interest.


RECORD CROWDS EXPECTED FOR MICHAEL JACKS0N'S MEMORIAL TRIBUTE
Michael Jackson circa 1984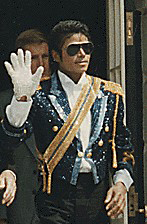 The official Los Angeles memorial to the late Michael Jackson takes place Tuesday at the Staples Center in Los Angeles. Burial will be in Forrest Lawn, although there will be no funeral procession through the city.

Over 17,500 free tickets to the memorial are up for grabs through an internet lottery, with 1.3 million registering on line as of Sunday afternoon. So many people attempted to access the website that the site crashed, resulting in another server being added. The ticket winners will be announced Monday afternoon.

This past weekend Madonna paid tribute to Michael during her London performances.

Police are bracing for up to 750,000 fans descending upon the downtown Los Angeles area, even though a wide area around the Staples Center will be blocked off to those without tickets. The cost of police protection for "extraordinary" events like the memorial is built into the Los Angeles Police Department's budget, but officials indicate they are meeting with the Jackson family to discuss financial help for "incremental costs."
ART AND ABOUT


BIRD-BRAINED ART CRITICS

Art critic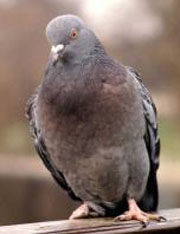 Ever wonder what bird-brained art critics decided that something was art? Maybe the art critic was a pigeon.

In a bird-brained study conducted by Professor Shigeru Watanabe of Keio's Faculty of Letters and Graduate School of Human Resources in Japan, it was determined that pigeons have brains which can differentiate colors and shapes and determine good art from bad art.

Heads up to the art world - a new guild line for setting the value - although we're not sure if that is for insurance purposes, auction starting bids or sticker price for a yard sale.

Using food as an incentive, racing pigeons were trained to study the color, pattern and texture of paintings and evaluate them - like an art critic.

If food is the reward for liking a picture, then it's not much of a jump to imagine what they are being taught to do to the pictures they don't like.

Professor Watanabe's work is published in Springer's Animal Cognition.

According to the report - The concept of beauty is based on two properties. Firstly, humans derive pleasure from viewing aesthetically pleasing art and experience negative emotions from aesthetically unappealing art. Secondly, we can tell the difference between 'good' or beautiful paintings and 'bad' or ugly paintings and therefore form a concept of what is aesthetically pleasing. Professor Watanabe's research looks at pigeons' ability to distinguish between paintings based on their beauty; in other words, can they form a concept of beauty similar to that of humans, and if so, how do they do it?

A mixture of watercolor and pastel paintings by children from a school in Tokyo were classified by the school's art teacher and 10 other adults as either 'good' or 'bad'. Paintings were considered 'good' when the images were clear and discernable, and viewers could see the specific characteristics of the subjects in the paintings. Pigeons from the Japanese Society for Racing Pigeons were placed in a chamber where they could see a computer monitor displaying the children's art.

Four pigeons were shown some of the paintings from each category and rewarded with food when they pecked at the good pictures, but not the bad ones.

They were then presented with a mixture of new and old paintings from both categories and the researchers noted the birds consistently pecked at the 'good' paintings more often. Their judgment was unaffected when the paintings were reduced in size or partly hidden. However, when they were presented with monochrome paintings, they were no longer able to distinguish between the paintings, indicating that they use color to discriminate.

The second experiment looked at eight new pigeons, which were trained to recognize the paintings' texture - four were trained to peck at watercolors and four at pastels. As in the previous experiment, when presented with a mixture of new and old paintings, pigeons used both color and shape cues to accurately discriminate between textures.

'This research does not deal with advanced artistic judgments, but it shows that pigeons are able to acquire the ability to judge beauty similar to that of humans,' declared Professor Watanabe.

OSCAR HAMMERSTEIN'S HIGHLAND FARM

Highland Farm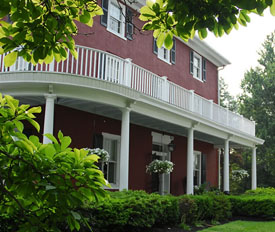 If you haven't received an invitation to stay at the White House and sleep in Lincoln's bed, how about being able to relax on the wrap-around porch where Oscar Hammerstein II wrote lyrics for the great American musical, Oklahoma? Stroll through the library where Mr. Hammerstein worked at his standing desk. Play chess in the grand living room where he entertained artists such as James Michener, Richard Rodgers, George Kaufman, Moss Hart, and Stephen Sondheim.

Highland Farm, located in Bucks County, PA, was the principal residence of Oscar Hammerstein II from 1940 until his death in 1960, has been turned into a four-suite Bed and Breakfast.

What was once the Hammerstein's master bedroom on the second floor is now the South Pacific Room. Oscar's study where he wrote everything from the first Rodgers and Hammerstein song, Oh, What a Beautiful Mornin' from Oklahoma to his last lyric,Edelweiss from The Sound of Music is now The King and I Room. On the third floor is the Carousel Room which was once the children's rooms, and the Oklahoma Suite.

Hammerstein was one of many New York celebrities to buy a farm in Bucks County during the 1930s and 1940s. An article in The American Antiques Journal declared in 1948 that "this section of Pennsylvania [Bucks County] has become a Mecca for artists, poets, novelists, playwrights, and musicians ... No doubt it is the charm of these quaint old homes that has been the leading factor in drawing those ... to this locality."



Sound of Music Room - the serene and spacious living room features an entire wall of built-in bookcases and a gorgeous Pranberry grand piano. A restored loveseat from the Hammerstein estate sits in front of the intricately carved antique wooden fireplace.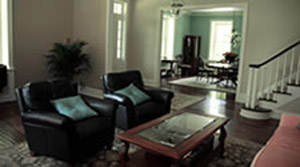 In addition to the Hammersteins, many other Broadway figures purchased houses here: S. J. Perlman, writer and playwright, and Dorothy Parker, writer, moved to Tinicum Township; George S. Kaufman, playwright and director, moved to Buckingham; Moss Hart, playwright, moved to Aquetong in Solebury Township. Writers such as Pearl S. Buck and James A. Michener also lived in Bucks County. While not the only Broadway figure or writer to move to Bucks County during the mid-twentieth century, Hammerstein was certainly one of the most popular and famous. Hammerstein also made the farm his primary residence, unlike many other New York figures who only used their Bucks County homes as weekend or country retreats.

For the last twenty years of his life, Hammerstein worked at Highland Farm and collaborated with Richard Rodgers (who worked on his farm in Fairfield Connecticut); these years were the most important ones of Hammerstein's career. They penned the book and lyrics for; Oklahoma!, Carousel, South Pacific, The King and I, The Sound of Music , Allegro, Me and Juliet, Pipe Dream and Flower Drum Song and the film State Fair and the television special Cinderella. It is also where Hammerstein adapted Bizet's Carmen as Carmen Jones.

The Oscar Hammerstein House still accurately reflects the twenty years during his ownership when he wrote his most popular and influential works here. The nineteenth century house was renovated under the direction of Oscar and Dorothy Hammerstein. According to circa 1940 photographs and articles on the Farm, the Hammersteins commissioned the substantial additions to the rear of the house and installed the ornate cupboard, fireplace mantels, and built the wood balcony atop the wraparound porch.



South Pacific Room - This was once the Hammerstein's master suite.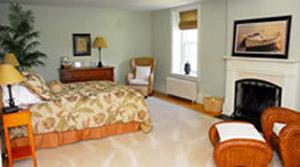 The three story, three bay, double pile, hip roof residence, faces east. A one story porch with modified Doric columns runs the length of the facade and wraps around the south elevation of the main block; spindles interspersed with diamond shapes surmounts the porch and features pineapples at the top of the newels. The balustrade was added by Dorothy Hammerstein in 1954 as a present to her husband on the occasion of their twenty-fifth wedding anniversary; the pineapples on top of the newels were stage props from Rodgers and Hammerstein's Broadway production of their musical, South Pacific.

In early 1960, Hammerstein was diagnosed with terminal cancer; Hammerstein told Rodgers "I'm just going down to Doylestown and stay on the Farm until I die." Hammerstein died at Highland Farm on August 23, 1960.

Following Hammerstein's death, his widow sold the farm, but the farmhouse and its setting on the hill has now been renovated and open to the public as a bed and breakfast.

JOHN BALDASSARI: A PRINT RETROSPECTIVE Over 100 prints are included in the exhibition that spans the four decades of Baldessari's post-painting period, 1970s to the present.

In 1970, Baldessari abandoned painting to work exclusively with photography and text to make his art more accessible. He was later identified with the Conceptual Art movement for his use of appropriated photographic images and text, to which he added colorful cutout shapes to create unique collage-based arrangements. He continued to employ photography in the 1980s, particularly movie stills, which he shaped, altered, framed, and rearranged without text in order to trigger new meanings.

John Baldessari, born 1931 in National City, California, has been teaching art and making art since the 1950s after receiving his BA and MA from San Diego State College (now San Diego State University). He taught at California Institute of the Arts from its founding in 1970 to 1988, and has taught at the University of California, Los Angeles, since 1996. He lives in Los Angeles and is often credited with helping to make that city an internationally recognized center of contemporary art. In 1997 Baldessari received the California Governor's Award for Lifetime Achievement in the Visual Arts, followed in 2005 by the Lifetime Achievement Award from Americans for the Arts. As part of the 53rd International Venice Biennale 2009 in June, Baldessari was awarded the Golden Lion for Lifetime Achievement.

This retrospective of prints is organized by the Fine Arts Museums from the Portland, Oregon-based collection of Jordan D. Schnitzer, which has among its vast print holdings a complete archive of Baldessari's printed work.

July 11–November 8, 2009 at the Fine Arts Museums of San Francisco.




SUMMER MEANS LINCOLN CENTER'S MIDSUMMER NIGHT SWING
Chuby Checker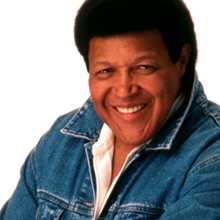 New York City Lincoln Center's Midsummer Night Swing takes place July 7 - 25, 2009. Highlights Include: Bigger dance floor and larger stage than ever before; New Orleans' Ponderosa Stomp revue for two nights – one soul/r&b, featuring William Bell, Harvey Scales, and The Bobbettes with The Bo-Keys; and one rockabilly featuring Joe Clay, Carl Mann, and The Collins Kids with Deke Dickerson & The Eccofonics; Chubby Checker celebrating his revolution of popular dance music as part of Lincoln Center's 50th Anniversary; The New York Debut of Otros Aires, electro tango nuevo from Argentina.

Midsummer Night Swing is 15 dazzling nights of dancing to the world's most popular dance bands. "The series will offer an array of dance music genres including salsa, swing, rockabilly, r&b, tango and rock 'n' roll," stated Lincoln Center's Director of Public Programming, Bill Bragin. "Lincoln Center's 50th Anniversary will be celebrated with two shows spotlighting milestones in the history of popular dance music: Chubby Checker and his introduction of 'dancing apart to the beat', and The Big 3 Palladium Orchestra, which plays the hot mambo sounds that Machito, Tito Rodriguez and Tito Puente popularized back in 1950s New York."

In addition to the above mentioned performers, the entertainment includes The Woody Herman Orchestra directed by Frank Tiberi in Big Band Swing. The Herman band, known for its often experimental approach to jazz, blues and swing, was one of the best bands of the era and its current incarnation carries on the driving sound that made it famous.



Tito Rodriguez Jr. and Mario Grillo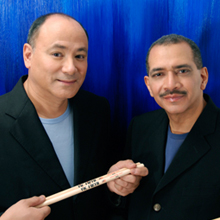 The Chicago-based Occidental Brothers Dance Band International plays Central and West African classic dance music including soukous, rumba, and highlife. Big 3 Palladium Orchestra: The Music of Machito. This musical era is recreated by the Big 3 Palladium Orchestra, led by two sons of the maestros – percussionists Tito Rodriguez, Jr. and Machito, Jr. (Mario Grillo) - and comprised of many musicians from the original bands. The sound is big and blazing, an aural feast of pulsing Latin rhythms.

Melba Joyce & Her Big Band Big Band make their Swing Debut performance. The big band era had only a few female band leaders – Ella Fitzgerald and Billie Holiday were two – but now veteran jazz songbird Melba Joyce joins their ranks.

Joyce, who has sung with The Count Basie Orchestra and the Lionel Hampton Orchestra as well as made numerous recordings, has assembled a constellation of New York jazz all stars to perform, including Helen Sung on piano, Anat Cohen on tenor sax, Don Braden on tenor sax, Valery Ponomav on trumpet, Tanya Darby on trumpet and Benny Powell on trombone.



Catherine Russell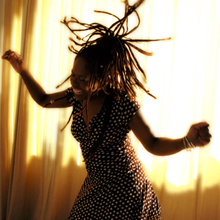 The group will swing the standards, the not-so-standards, old tunes, new tunes and some Latin on the side. The evening will include a tribute to the great Benny Goodman, who would have celebrated his 100th birthday this year.

New Swing Sextet Salsa, Boogaloo is a New York-based salsa band that was wildly popular in the 1960s and 70s, New Swing Sextet has reformed and is playing concerts dates all over the world.

Catherine Russell with her Cat & the Hounds Swing Band is a genuine jazz and blues singer with a voice that is dusky, feminine and soulful.

The daughter of Louis Armstrong's longtime musical director, Luis Russell, and outstanding bassist and vocalist Carline Ray, Russell has performed with such noted artists as Cyndi Lauper, Steely Dan and David Bowie.



Big Bad Voodoo Daddy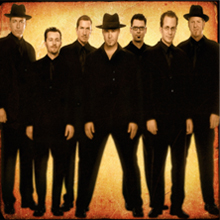 Big Bad Voodoo Daddy is the band most responsible for reviving swing dancing in the 1990s, and they are also known for playing on the hit TV show, Dancing With the Stars and in the movie Swingers.

Their horns moan, the rhythm section slips and slides, the vocals scream and croon – guaranteeing that everybody is up jitterbugging and skip jiving with the best of them.

This evening's show will include a tribute to the consummate entertainer, Cab Calloway.

New York's new La Excelencia plays sizzling salsa dura, as raw and tough as the city it calls home. La Sonora Dinamita Cumbia is a Columbian group now based in Mexico, La Sonora Dinamita is one of the first cumbia groups to reach international success (in the early 1960s) and it is now one of the most important bands in the genre under the leadership of Fruko, of Columbian salsa powerhouse Fruko y sus Tesos.

Harlem Renaissance Orchestra with special guest Houston Person Lindy Hop, Big Band Swing, Jump Blues. The evening includes a special tribute to the late band leader, saxophone great and former Midsummer Night Swing headliner Illinois Jacquet.


ESSENCE MUSIC FESTIVAL PAYS TRIBUTE TO MICHAEL JACKSON
Lionel Richie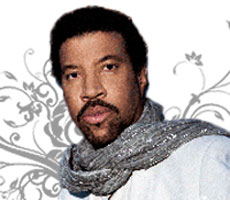 The Essence Musical Festival in New Orleans, celebrating African-American music and culture, is always held over the Fourth of July weekend. The festival attracts nearly 200,000 of the best-dressed, fun-loving, talented, and committed people in the nation. It's the largest gathering of African-American musical talent in the U.S., as well as top-notch speakers in empowerment seminars.

The annual event began Friday and runs through today. The celebration of black music and culture features Lionel Richie as headliner. He performs today.

The show includes a tribute to Michael Jackson. Richie and Jackson collaborated in 1985 to write what became one of the fastest-selling singles ever - We Are the World - a song produced to raise money for victims of the Ethiopian famine.



Beyonce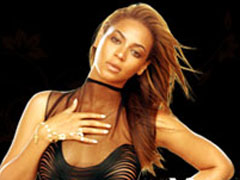 Performers are; Beyonce, John Legend, Ne-Yo, Anita Baker, Maxwell, Frankie Beverly & Maze, Robin Thicke, Al Green, Jazmine Sullivan, Benet, Saadiq, Sharon Jones and the Dap-Kings, Solange, En Vogue, Teena Marie, jazz pioneer Irvin Mayfield, Lalah who is the daughter of music legend Donny Hathaway, and others.

The festival also includes several New Orleans acts, including Troy "Trombone Shorty" Andrews, The Knux, and the brass band Big Sam's Funky Nation.



Ne-Yo
New Orleans jazz singer Thais Clark made her Essence debut Friday with two performances - one a salute to New Orleans blues singer Marva Wright, who is recovering from a stroke she suffered last month, and another with the Preservation Hall Jazz Band.

As in years past, seminars addressing challenges in the black community, such as underachieving schools and single-parent households, were held during the day at the Morial Convention Center. Concerts take place at the Louisiana Superdome. Friday, actor and comedian Steve Harvey spoke about marriage, Yesterday Bill Cosby discussed education. CNN anchor Soledad O'Brien reported on the aftermath of Hurricane Katrina.


SPREADING THE WORD


HAMPTON COURT

Hampton Court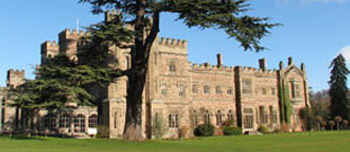 in Herefordshire, England is a castle on the meadows of the river Lugg, backed by a steep wooded escarpment and surrounded by woodland and grounds of 1,000 acres. Founded by King Henry in the early 15th century the castle has been completely restored and recently re-licensed for Civil Weddings to take place in the house. Equally important, Hampton Court has had their application approved for licensable activities both in the house and grounds to include plays, entertainment and provision of alcohol.

Wasting no time in launching theatrical endeavors, on Sunday, July 26, a production of Merlin the Magician by Laura Turner, directed by Andrew Ashenden, staged by Chapterhouse Theatre will be presented. Alive with music, dance, comedy and drama, the production follows Merlin on his quest to guide King Arthur in his search for the Holy Grail. Among the bright lights of Camelot, a famed new knight will arrive, bringing romance and chivalry to the court. In an exciting world of fearsome beasts and magical creatures, Merlin and the knights of Camelot embark on the most thrilling journey of their lives

Celebrating their 10th anniversary, Chapterhouse Theatre is one of a number of open-air touring theatre companies who brave the elements to present shows for children and grown-ups alike in, quite simply, some of the most beautiful surroundings possible. Their 2009 summer season is the highlight of this, and they are presenting five new productions throughout the UK and Ireland

INVENTING THE ELECTRIC GUITAR The electric guitar is one of the most influential instruments of the last 60 years in American music. From teenage garage bands to Superbowl arenas, the electric guitar has become an integral part of popular culture throughout the world. Historian Monica Smith explains how and why the electric guitar was invented, shares stories about the inventors and musicians involved in its development and discusses how it has become the popular instrument we know and love today. Thursday, July 9 at the National Museum of American History in Washington, D.C.

GIOVANNA SARDELLI born and raised in Las Vegas, now calls The Big Apple home and makes a living as a director. See Broadway To Vegas column of November 23, 2008. Sardelli was one of the females featured in a June 28, 2009 NY Times article about women who dare to direct She is currently helming Lila Rose Kaplan's Wildflower for Second Stage's Uptown Series. Wildflower follows a woman and her troubled son [who] look to escape their past in Crested Butte, a small town with its own share of secrets. They encounter a curious girl, a forest ranger, and an ex-drag queen. The five collide in a summer of botany and sexual awakening. Wildflower plays July 13-Aug. 8.

LOVE NEVER DIES the sequel to The Phantom of the Opera will star Ramin Karimloo and Sierra Boggess according to The London Daily Mail.

Andre Lloyd Webber told the London paper, "I personally feel that what will now happen is that Sierra and Ramin will open in London early next year and then go to New York in the autumn of 2010. I think once the album comes out, hopefully before Christmas, a lot of singers will come out of the woodwork and we'll find new Christines and Phantoms for the other productions."

The creative team also includes director Jack O'Brien, lyricist Glenn Slater, choreographer Jerry Mitchell and music supervisor Gareth Valentine.

Love Never Dies is described as: In 1907 New York, the mysterious 'Maestro' who runs the theatre at Coney Island announces a one-off concert by legendary Parisian soprano Christine Daaé. Her arrival in New York with husband Raoul, Victome de Chagny and son Gustave, and their subsequent meeting with the 'Maestro,' bring the cataclysmic events of 10 years earlier at the Paris Opera crashing back into all their lives.



IT'S A BOY for three-time Tony Award-nominated actress Kelli O'Hara and husband, Greg Naughton. Their first child, a son named Owen James, was born June 27, 2009. He weighed in at 7 pounds, 3 ounces.

O'Hara is currently on maternity leave from the Tony Award-winning Lincoln Center Theater production of South Pacific. She is scheduled to return to her role as Ensign Nellie Forbush on October 6.


SWEET CHARITY


DIVAS the Hudson Stage Company's annual fundraiser set for July 11 will feature Tony-winning actress Beth Leavel and Tony nominated Liz Callaway. The charming event includes a cocktail party with wine and hors d'oeuvres. Guests are encouraged to bring a picnic and blanket and enjoy the private grounds of this stunning home on Baptist Church Road in Yorktown Heights, NY. The Post-performance Coffee and Dessert will be hosted in the spectacular home designed by award-winning architect, Alfredo DeVido.

Founded in 1999, Hudson Stage has become one of Westchester's premiere professional theatres. The company's residency on the Briarcliff Campus of Pace University provides a permanent home for the HSC.

ANTE UP FOR AFRICA POKER TOURNAMENT was held July 2 at the Rio Hotel in Las Vegas. Created by Oscar nominee/activist Don Cheadle and poker champ and Celebrity Apprentice runner-up Annie Duke.

Poker players included; Don Cheadle, Matt Damon, Jason Alexander, Charles Barkley, Kenny Smith, Montel Williams, Herschel Walker, Hank Azaria, Brad Garrett, Reggie Miller, Marlon Wayans, Sarah Silverman and Casey Affleck, Howard Lederer, Andy Bloch, Erik Seidel and Phil Hellmuth. Ante Up For Africa also hosted an exclusive party for the players and stars at Pure nightclub. The 3rd Annual Ante Up for Africa Tournament will be televised on ESPN on Tuesday, August 11. To date, Ante Up For Africa has raised close to $2 million for the cause



VANITIES a new musical with a book by Jack Heifner with music and lyrics by David Kirshenbaum. Based on the original play Vanities by Jack Heifner. Directed by two time Tony Award winner Judith Ivey. Dan Knechtges handles the musical staging.

Starring Lauren Kennedy, Sarah Stiles, Anneliese van der Pol.

This new musical spans the turbulent '60s through the early '90s and explores how important friends are as one faces life's defining moments: growing up, getting older and getting over it. Vanities is a funny and poignant look at three women who discover that, even in 30 years of rapidly changing times, the one thing they can rely on is each other.

The design team includes Anna Louizos sets, Joe Aulisi costumes, Paul Miller lighting, and Tony Meola's sound. Music director is Bryan Perri, vocal arrangements are by Carmel Dean, and orchestrations are by Lynne Shankel.

Originally produced at TheatreWorks in Palo Alto, CA in 2006, the new musical was also showcased at the 2006 National Alliance for Musical Theatre (NAMT) Festival of New Musicals and seen at Pasadena Playhouse in August 2008.

Currently in previews at Second Stage Theatre in New York City with the official opening slated for July 16 for a run scheduled through August 9.

JERSEY BOYS the Tony Award winning musical with music by Bob Gaudio, lyrics by Bob Crewe and a book by Marshall Brickman & Rick Elice, officially opened its Australian production July 4 at Melbourne's Princess Theatre. Previews began June 20.

Auditions across Melbourne, Sydney, Brisbane, Perth and Auckland had 400 hopefuls vie for the parts. Cast are four-time Irish Dance Champion Bobby Fox as Frankie Valli, Scott Johnson as Tommy DeVito, Glaston Toft as Nick Massi and Stephen Mahy as Bob Gaudio.

Jersey Boys, is the story of Frankie Valli and The Four Seasons: Frankie Valli, Bob Gaudio, Tommy DeVito and Nick Massi. It's a journey of how a group of blue-collar boys from the wrong side of the tracks became one of the biggest American pop music sensations of all time. They wrote their own songs, invented their own sounds and sold 175 million records worldwide — all before they were 30.

The creative team includes Tony-winning director Des McAnuff and choreographer Sergio Trujillo as well as Klara Zieglerova's scenic design, Jess Goldstein's costume design, Howell Binkley's lighting design. Steve Canyon Kennedy is in charge of sound design with Michael Clark in charge of projections design. Charles LaPointe handles wig and hair design. Orchestrations are by Steve Orich with Ron Melrose handling music direction, vocal arrangements and incidental music.

CAMELOT Music by Frederick Loewe, and Book and Lyrics by Alan Jay Lerner. Camelot will be directed by Rob Ruggiero.

Experience "one brief shining moment" that was Camelot. Relive the enduring legend of King Arthur, Guenevere, Lancelot, and the Knights of the Round Table in an enchanting fable of chivalry, honor and brotherhood. Dazzling and spellbinding with sweeping romance and historic grandeur, this classic musical speaks to our time and for all time. The celebrated score includes the classics If Ever I would Leave You; The Simple Joys of Maidenhood and Camelot. Winner of 4 Tony Awards.

Bradley Dean will make his Goodspeed Musicals debut as Arthur. Herman Petras will play Merlyn. Erin Davie from Broadway's Curtains and Grey Gardens will play Guenevere. Lancelot will be played by Maxime de Toledo. Returning to Goodspeed Musicals as Pellinore will be Ronn Carroll Mordred will be played by Adam Shonkwiler. Charles Everett Crocco returns to Goodspeed Musicals to play Tom of Warwick.

Members of the ensemble are Brandon Andrus, Michael Deleget, Matt Faucher, Steve French, Andrew Hubacher, Marissa McGowan as Lady Anne, Rachel Alexa Norman, Rebecca Pitcher as Nimue, Rachel Rincione, Allan Snyder, Matthew C. Thompson, and Mollie Vogt-Welch. The swings will be Shawn Pennington, Amanda Salvatore, and Ben Swimmer.

Choreographer for this production will be Ralph Perkins, Director of Dance for the Theater Division of The Hartt School at the University of Hartford and Artistic Director and co-founder of The New Works Project in Las Vegas, NV.

Returning to Goodspeed Musicals is the design team of; Scenic designs will be by Michael Schweikardt. Costumes will be designed by Alejo Vietti. Lighting design will be by John Lasiter. The Music Director for Camelot is Michael O'Flaherty. who is in his 18th season as Goodspeed's Resident Music Director. F. Wade Russo is assistant music director. Orchestrations will be provided by Dan DeLange.

Camelot will run July 10 through September 19, 2009 Dedicated to the preservation and advancement of musical theatre, Goodspeed Musicals in Easy Haddam, CT is the only two time Tony Award winning theatre in the country.

LATE NITE CATECHISM 3 by Maripat Donovan.

Sister is back with a Brand New Show. Grab your sweetie and spend time with the country's feistiest couples counselor

The latest class to be unveiled in this sinfully funny series. After teaching countless students about the saints, venial sins, limbo and more, Sister is now offering up hilarious lessons on the Sacraments of Marriage and the Last Rites, including her own wacky version of the Newlywed Game.

Wednesday, July 7, 2009-Sunday, August 16, 2009 on Stage II at the Long Wharf Theatre in New Haven, CT.

KNICKERBOCKER by Jonathan Marc Sherman. Festival Artistic Director Nicholas Martin directs this world-premiere.

Are you ready? This question looms over Jerry as the months tick by and his unborn son grows from the size of a peach to the size of, well, a baby. As the birth date creeps ever nearer, will the advice, encouragement and warnings of friends and family make Jerry more or less ready? The awe and terror of becoming a new parent shines through Sherman's newest play as he examines whether one can ever truly be ready for parenthood.

The cast includes Brooks Ashmanskas, Peter Dinklage, Bob Dishy, Rightor Doyle Annie Parisse, Becky Shaw, Susan Pourfar and Reg Rogers.

The design team includes set designer Alexander Dodge, costume designer Gabriel Berry, lighting designer Philip Rosenberg, and sound designer Alex Neumann. The production stage manager is Jillian M. Oliver.

Opens July 8 on the Nikos Stage - Williamstown Theatre Festival in Williamstown, MA.

WISHFUL DRINKING created and performed by Carrie Fisher. Directed by Tony Taccone.

In Wishful Drinking, Carrie Fisher tells a true and intoxicating story with the strong, wry wit that she poured into bestsellers like Postcards from the Edge. Born to celebrity parents Debbie Reynolds and Eddie Fisher, she became a silver-screen princess in the original Star Wars when just 19 years of age. But it isn't all sweetness and lightsabers. Aside from a demanding career and her role as a single mom, our heroine spends her free time battling addiction, weathering the wild ride of manic depression and lounging around mental institutions. It's an incredible tale - from having Elizabeth Taylor as a stepmother, to wedding (and shedding) Paul Simon, from having the father of her baby leave her for a man, to waking up one morning and finding a friend dead in her bed.

Berkeley Rep is Wishful Drinking's final stop before opening on Broadway this fall.

July 9–23, 2009 at Berkeley Rep in Berkeley, CA.

OLEANNA David Mamet's 1992 play about the tension-filled relationship between a professor and a female student, currently playing at the Mark Taper Forum in Los Angeles will transfer to Broadway opening October 11 at the Golden Theatre.

Directed by Tony Award winner Doug Hughes the production stars Bill Pullman and Julia Stiles. The run at the Mark Taper ends July 12. The Broadway production will feature the L.A. creative team, including scenic designer Neil Patel, costume designer Catherine Zuber, lighting designer Donald Holder and fight director Rick Sordelet. Production stage manager is Charles Means.

SIX by Zohar Tirosh. Directed by Ian Morgan.

A couple's jet lagged, sun drenched six day journey to Israel collides with family, politics and the Six-Day War.

The cast includes: Ronald Guttman, Gil Bar-Sela, Kate Skinner Shelly Sussler, Annie Purcell and Darren Goldstein.

Opening July 9 at the Cape Cod Theatre Project in Falmouth, MA.

DINNER by Moira Buffini. Directed by David Esbjornson.

An American Premiere with Reed Birney, Laura Campbell, Daniel Gerroll, Brian Hutchison, Mercedes Ruehl, J. Smith Cameron and Eric Walton.

A dinner party from hell is the focus of this wicked satirical comedy, where caustic comments fly like poisonous darts across the dinner table. The playwright reminds us that "revenge is a dish best served cold", but at this dinner party it is served frozen.

Performances July 7 - August 2 at the Bay Street Theatre in Sag Harbor, NY.

Bay Street Theatre is a not-for-profit 299-seat professional regional theatre founded in 1991 by Sybil Christopher, Stephen Hamilton and Emma Walton.




WHO'S WHERE


ELTON JOHN AND BILLY JOEL kick off the second leg of their Face 2 Face tour at Nationals Park in Washington D.C. on July 11.

BRIDGING THE USA AND JAPAN CONCERT Music Director & Conductor, David Benoit leads the Asia America Symphony Orchestra and a 400+ member Choir from the USA and Japan in a masterful rendition of Beethoven's Symphony No. 9, Opus 125 in D minor ("Choral"). Friday, July 10, Music Center of Los Angeles.

FIRST EVER SUMMER SERIES AT FEINSTEIN'S features Natalie Toro on Tuesday, July 7; Sweet Baby J'Al in a two nighter July 8-9 and Ron Kaplan Sings New York July 10-11. Feinstein's at Loews Regency in NYC.

TORI AMOS performs Friday, July 10, at the WaMu Theater in Seattle. On Saturday she is on stage at the Schnitzer Concert Hall in Portland.

DIANA KRALL has another busy week with a show Tuesday, July 7, at the Fraze Pavilion in Kettering, OH. On Wednesday she's on stage at Heinz Hall in Pittsburgh. Friday finds he rat the Peace Center in Greenville, SC and in Saturday she performs at the Chastain Park Amphitheatre in Atlanta. Next Sunday she appears at the Ghent Jazz Blue Note Festival in Ghent, Belgium.

CHRIS BOTTI blowing his horn Thursday, July 9, at the Greek Theatre in Los Angeles. On Friday he stars at John Ascuaga's nugget in Sparks, NV. On Friday he opens a two night gig at the Louise M. Davies Symphony Hall in San Francisco.

U2 opens a two nighter on Tuesday, July 6 at the Stadio Giuseppe Meazza in Milan, Italy. On Saturday there is another two night gig, this one at the Stade de France in Paris.

WEDNESDAY NIGHT AT THE IGUANA Dana Lorge and Richard Skipper will be hosting in this new comedy and musical variety show, with special Guest stars: Sierra Rein, Camille "Cacciatore" Savitz, Ann Dawson, Rob Hoover, and Emmy Rivera...and a few other surprises as well! July 8 at the Iguana VIP Lounge in NYC.

TONY BENNETT the ageless crooner will be singing his hits Tuesday, July 7, at the Flynn Center for the Performing Arts in Burlington, VT. On Friday he opens a two night stand at Caesars in Atlantic City.

BOB DYLAN AND WILLIE NELSON perform Wednesday, July 8, at Louisville Slugger Field in Louisville, KY. On Friday they bring the show to the Fifth Third Field in Dayton, OH and on Saturday they take to the stage at Classic Park in Eastlake, OH.

BLACK EYED PEAS perform at the Montreau Jazz Festival in Montreaux, Switzerland. On Saturday they are at the Optimus Alive! Festival in Lisbon, Portugal.




FINAL OVATION


KARL MALDEN

Karl Malden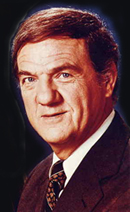 The Oscar winning actor died at his home in the Brentwood section of Los Angeles on July 1, 2009. He was 97.

Malden won a supporting actor Oscar in 1951 for his role as Blanche DuBois' naive suitor Mitch in A Streetcar Named Desire - a role he also played on Broadway.

He was born Mladen Sekulovich in Chicago on March 22, 1912, the son of an immigrant mother from the nation that later became Czechoslovakia and a Serbian father, who was a milkman.

Malden spoke little English until his family moved from their Serbian enclave in Chicago to the steel-mill community of Gary, Ind., when he was 5.

Malden's father staged Serbian plays at church and in Serbian organizations in Gary. As a teenager, Malden often appeared in them and in plays in high school. He also played high school basketball. After graduating in 1931, he spent three years working in a steel mill before deciding to enroll in the Goodman School of Drama at the Art Institute of Chicago.

After graduating from Goodman in 1937, he was too broke to pay $5 for his diploma. He worked briefly as a milkman in Gary, then headed for New York with $175 in savings.

In 1938, he married Mona Graham, an actress he had met when they were students at the Goodman School.

Malden made his Broadway debut was in 1937 as a fight manager in a company production of Golden Boy by Clifford Odets. It was during this time that he joined the Group Theatre and met Elia Kazan. Malden was one of the original members of the Actors Studio, formed by Kazan and others in 1948 after the Group Theater disbanded in 1941.

His acting career was interrupted by World War II. He spent two years stateside in the Army Air Forces, mainly acting on Broadway in Winged Victory, the Moss Hart show that raised millions for emergency relief. Malden also appeared in the 1944 film version.

After the war ended in 1945, he resumed his acting career. Kazan asked him to play a drunken sailor in Maxwell Anderson's Truckline Cafe, with a then-unknown Marlon Brando. He was given a co-starring role in the Arthur Miller play All My Sons with the help of director Elia Kazan.

In 1947, Malden broke through on stage playing the partner of a man (played by Ed Begley) who profits by making faulty parts for war planes in the Arthur Miller drama All My Sons, directed by Kazan.

Malden followed that up with an even greater stage success: his role as Blanche DuBois' awkward suitor in Tennessee Williams' A Streetcar Named Desire, the Kazan-directed play. Malden played Mitch on stage for about two years, then reprised the role in the 1951 movie version, also directed by Kazan.

He appeared in more than 50 films over his long career and on television became a household name as the gruff Lt. Mike Stone in The Streets of San Francisco. He also made famous the American Express catchphrase 'Don't leave home without it.'

In 2005, the U.S. Postal Service honored Malden by naming the post office in Brentwood to honor his achievement in film and his contributions to the Citizens' Stamp Advisory Committee, which meets to discuss ideas for stamp designs. Malden helped create the Legends of Hollywood stamp series that has featured Marilyn Monroe, James Dean and Gary Cooper, and another celebrating Hollywood's behind-the-scenes workers. Malden served as president of the Academy of Motion Picture Arts & Sciences from 1989 to 1992.

Besides his wife, Malden is survived by daughters Mila and Cara, his sons-in-law, three granddaughters, and four great grandchildren.

FRED TRAVALENA the Bronx born impressionist who got his start in Las Vegas in 1971 passed away Sunday, June 28, 2009 at his Encino, Calif., home of non-Hodgkin's lymphoma. He was 66.

He was diagnosed with non-Hodgkin's lymphoma in 2002 and prostate cancer in 2003. Following five years' remission, the lymphoma returned in 2008.

The personable gentleman was known as The Man With a Thousand Faces and Mr. Everybody, because of his repertoire of over 360 celebrity, political and cartoon voices, Travalena for decades was a regular performer at resorts in Las Vegas, Reno and Atlantic City, as well as performing arts theaters, cruise ships, and private "in-concert" performances. He took part in a USO tour to entertain troops overseas, and was honored in 2004 by Club Italia with a Merit Achievement Award for his contributions to society.

In 2005 he received a star on the Hollywood Walk of Fame.

Travalena is survived by his wife of 39 years, Lois; sons Fred IV and Cory; daughter-in-law, Kelly; and a granddaughter.

MARY ISOBEL 'MOLLIE' SUGDEN

Mollie Sugen as Mrs. Slocombe on Are You Being Served?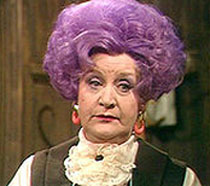 best known for playing Mrs. Slocombe in long-running BBC sitcom Are You Being Served?, died July 1, 2009 at the Royal Surrey Hospital after a long illness. She was 86.

Born in Keighley, West Yorkshire, in 1922, Sugden attended the local grammar before training at the Guildhall School of Music and Drama. She went on to serve a long apprenticeship in repertory theatre before television gave her a taste of fame. Sugden found early TV success with comedy series Hugh and I in 1962 and in Coronation Street as the gossiping Nellie Harvey. It was The Liver Birds in the late 1960s and early 1970s that enabled her to make her first real impact, as Nerys Hughes' snobbish mother Mrs. Hutchinson.

In 1972 Sugden was already a well-known face on British television when she was given the role that brought her international fame, that of Mrs. Slocombe - a department-store saleswoman with a socially superior attitude, a repertoire of double entendres, and a penchant for bouffant and pastel-colored coiffures in Are You Being Served? United States re-runs of Are You Being Served? transformed both Sugden and co-star John Inman into cult figures in the early 1990's.

Sugden, who lived in Surrey, was married to fellow actor William Moore, best known for his role as Ronnie Corbett's father in sitcom Sorry! It is reported that she never fully recovered from his death nine years ago.

She is survived by her twin sons Robin and Simon Moore, who were at her bedside when she passed.

HARVE PRESNELL

Harve Presnell in The Unsinkable Molly Brown
the Golden Globe-winning actor/singer died on Tuesday, June 30, 2009, aged 75, from pancreatic cancer, at St. John's Health Center, in Santa Monica.

Trained as an opera singer, after hearing him perform Meredith Willson created the part of Johnny Brown as a star-making vehicle for him in The Unsinkable Molly Brown. Presnell brought an imposing physical presence - he stood 6 feet 4 inches and a resplendent voice to the Broadway stage, delivering a star-making performance as Leadville Johnny Brown belting out Colorado, My Home and I'll Never Say No, opposite Tammy Grimes. He repeated the role in the highly successful film version, released in 1964, with Debbie Reynolds as Molly.

Presnell toured with Annie Get Your Gun and On a Clear Day You Can See Forever. He played Rhett Butler in a short-lived musical version of Gone With the Wind in London. He returned to Broadway when John Schuck left Annie in 1980, stepping in as Daddy Warbucks, a role he had played in touring companies. In 1984 Presnell appeared as Don Quixote in Man of La Mancha at the Darien Dinner Theater and received rave reviews from the New York Times.

The Coen brothers gave him a second Hollywood career as a character actor when they cast him in Fargo in 1996. That role led to a series of meaty film parts, including Gen George C. Marshall in Saving Private Ryan.

George Harvey Presnell was born in Modesto, Calif. After graduating from Modesto High School, he studied voice at the University of Southern California and embarked on a concert career. In the 1950s he was a soloist with the Roger Wagner Chorale and performed on their recordings for Capitol, including the Christmas album Joy to the World where he sang in O Holy Night (Cantique De Noel) — a version that is believed to have popularized the carol in the United States. He also sang the baritone part in the 1960 recording of Carl Orff's Carmina Burana, with Eugene Ormandy conducting the Philadelphia Orchestra.

His first marriage ended in divorce. His survivors include his second wife, Veeva; six children, Stephanie, Taylor, Etoile, Tulley, Shannon and Raine; and several grandchildren.

Next Column: July 12, 2009
Copyright: July 5, 2009. All Rights Reserved. Reviews, Interviews, Commentary, Photographs or Graphics from any Broadway To Vegas (TM) columns may not be published, broadcast, rewritten, utilized as leads, or used in any manner without permission, compensation and/or credit.
Link to Main Page
---
Laura Deni



U.S. Postal Address: Post Office Box 60538, Las Vegas, NV 89160
CLICK HERE FOR COMMENT SECTION