! >
Broadway To Vegas
  
 SHOW REVIEWS CELEBRITY INTERVIEWS GOSSIP NEWS

| | |
| --- | --- |
| | |
DAVID LETTERMAN'S SEX LIFE JEOPARDIZES MONOLOGUE ABILITY - - MAJARAJA: THE SPLENDOR OF INDIA'S ROYAL COURTS - - KEIRA KNIGHTLY TO STAR ON LONDON'S WEST END - - LLOYD-WEBBER'S LOVE NEVER DIES TO STAR KARIMLOO AND BOGGESS - - ARTHUR LAURENTS PENS COME BACK, COME BACK, WHEREVER YOU ARE - - WALT DISNEY MUSEUM OPENS IN SAN FRANCISCO - - HILARY SWANK NAKED IN FRONT OF HER BOYFRIEND'S SON - - ANTHONY QUINN AND CONNIE STEVENS AS PAID EXTRAS - - DONATE . . . Scroll Down


DAVID LETTERMAN'S STUPID HUMAN TRICKS
David Letterman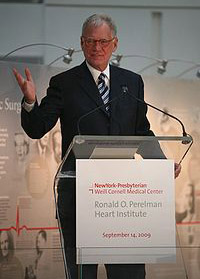 David Letterman's stupid human tricks trump any contender that popular segment has ever presented - a segment created by Letterman's former live-in love Merrill Markoe.

The romantic triangle of Letterman, Joe Halderman - the 48 Hours producer accused to trying to extort $2 million from Letterman, and the gal attached to both of them, Stephanie Birkitt - who isn't involved in the extortion attempt, tops anything offered on any of the contrived and edited reality shows.

The sordid details of Letterman's love life have turned into a public obsession ala Jon and Kate.

Throwing oil on the Letterman bonfire is Dr. Bob Arnot, former medical and foreign correspondent for NBC Nightly News, who told Good Morning America last Thursday that alleged extortionist Halderman told him that this past August he had seen Letterman and Burkitt "in a very passionate embrace at the end of the road," Arnot said. "He's furious. He feels like he's being played."

Arnot admitted on air that the story he was repeating was simply hearsay, but said he had no reason to doubt his friend. "Sure, we don't know," he said. "And no one saw the affair happening."



Dr. Bob Arnot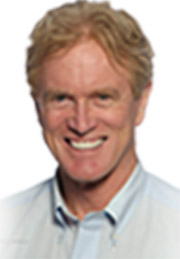 Arnot complained,"No one's standing up for Joe. He's positioned as a bad guy. "

Well, duh.

It's not cool to extort. There are no excuses for trying to extort.

When a person's life is unraveled by a blackmailer, the extortionist always says they didn't really mean for this to happen - they were only after - whatever - revenge, money, possessions, promotions, power.

Even the jealous rage aspect to Halderman's claim has it's flaws. Halderman was basically saying that if Letterman gave him money he'd keep quiet about the situation - making one wonder if he was really in love with Birkitt or Dave's net worth.

Halderman has been charged with one count of first-degree grand larceny, which could land him 5 to 15 years in prison. His next court date is November 10.

Letterman's personal life rivals anything on Mad Men and that makes for a good scandal.

At this point nobody has come forward charging Letterman with sexual harassment in the workplace. Just the opposite - that his company treats females well, both in pay and promotions.

People need to stop stirring Letterman into the sexual harassment stew. In fact, if sexual harassment was involved - and nobody has claimed that - the extortion attempt would even be more complex, because what an extortionist does is not stop the crime but says - for a certain amount of money I will help cover up the problem.



Pan and Jim tie the knot on The Office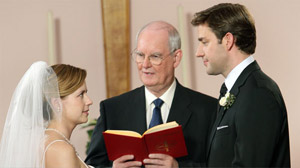 Most romances involve meeting someone in the workplace. That's where people spend most of their time and actually get to know individuals. Million of viewers tuned in Thursday to watch The Office when Jim and Pam finally married.

Workplace romances can get sticky when one party is shown favoritism during the romance - which may be against company policy but is not against the law. Problems can surface if the romance ends; then friction disrupts work efficiency and broken hearts can breed retribution. That can be both against company policy and the law depending upon the retribution.

However, if what Arnott says is true then holes are blown into Letterman's statements that his love affairs are all in the past - which is a key element in viewers remaining loyal to the late night show once the titillation of scandal has subsided.

Countless numbers of performers have scummy personal lives. That doesn't affect their ability to memorize lines and deliver a performance. They come out of prison or rehab, little the worse for wear, and are applauded for turning their lives around.

Letterman earns his living, not as an actor, but as a commentator on social events - observational comedy. He succeeds only if he is aware, doesn't lose his edge and maintains his ability to mock others. A sex driven lifestyle has caused him to walk into quicksand. If he can't deliver a timely, biting monologue he's in jeopardy. At 62 he doesn't have the option being able to reinvent himself with the passing of time.

As previously stated, he has neither violated public trust, nor stolen money from anyone. However, if he has now been caught lying to his audience then that will make viewers queasy and opens him up as fair game for other comedians and commentators. See Broadway To Vegas column of October 4, 2009

While his wife Regina may have thought she knew what she was signing on for when she moved in with him years ago, it was Regina who wasn't anxious to actually marry him. Letterman pushed for that legal union. The talk show host's thinking below his belt mentality may have detonated his own marriage. He has a boat load of explaining to do to Regina, who has been thrust into the spotlight she has always avoided.

What can cause Letterman to be replaced by his "stand-in" as he has jokingly made reference to on air, is any proof that - while in the stage of pregnancy with Harry when she wasn't able to fly - Regina was left at home while Letterman took Burkitt to David and Regina's ranch in Montana.

Conan O'Brien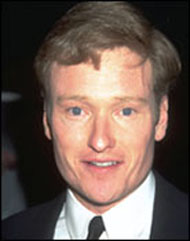 Jay Leno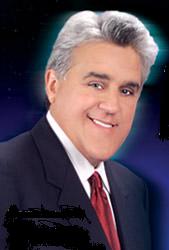 Should anything akin to that come to light, then bring on the tar and feathers - and another host. Letterman would have forever lost his ability to ridicule another's private life and even men would say he went too far.

For those who have been so glued to the Letterman scandal that they have forgotten there are other talk shows - a recap.

Conon O'Brien survived a head injury without damage to his funny-bone.

Jay Leno's new show has two particularly innovative and delightful segments.

The Ten At Ten in which Leno - via satellite - asks a high profile VIP or celebrity 10 questions. Earn Your Plug requires performers, who always guest on talk shows to promote something, to complete a task in order to earn their right to plug their product.



Broadway To Vegas is supported through advertising and donations. Priority consideration is given to interview suggestions, news, press releases, etc from paid supporters. However, no paid supporters control, alter, edit, or in any way manipulate the content of this site. Your donation is appreciated. We accept PAYPAL. Thank you for your interest.


ART AND ABOUT


DISNEY MUSEUM OPENS IN SAN FRANCISCO

Walt Disney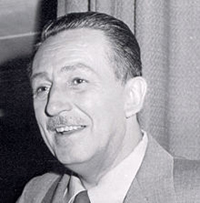 dedicated to the personal world of Walt Disney opened to the public on Thursday, October 8, 2009. The Museum was created because family members were concerned that the view of Disney the man had gotten lost in the legend.

The Museum illuminates Disney's tremendous successes and unyielding optimism, which doesn't mean this is a glossed over the warts display for the creator of Mickey Mouse, Snow White and the Seven Dwarfs, Disneyland, and the American company that bears his name. Business struggles are documented, as well as a section which details a bitter strike at Disney Studios. Another presents audio tapes of Disney's testimony before the House of Representatives Un-American Activities Committee.

However, those expecting to learn intimate details about the man's private life will be disappointed. This museum is dedicated to the more personal aspects of the man in relationship to his professional accomplishments.

Visitors stepping into an elevator suddenly find they are inside a beautifully replicated old-fashioned train compartment, complete with red velvet curtains and windows half-shaded by pull-down blinds. A tape of Disney's voice recounts an early business disaster with Walt's always optimistic attitude: ``I think it's important to have a good hard failure when you're young.''

Highlights of the Museum's 10 galleries include:

A show-stopping model of the Disneyland of Walt's imagination
The narrow-gauge Lilly Belle train he built for his Hollywood home
The technically innovative Multiplane Camera that brought vibrancy and depth to his revolutionary feature film, Snow White and the Seven Dwarfs
The unique Snow White Academy Award, which included a full-size Oscar and seven miniature castings
An ambulance similar to the one he drove in WWI as a member of the Red Cross in Europe.

Throughout the exhibits, visitors find rare film clips, concept art, scripts, musical scores, and cameras that Disney and his staff used in creating his characters and films. The visually stunning design incorporates movie posters that come to life to show scenes from Disney films, interactive light tables, and discovery drawers that add nuance and layer to the story of his life. Visitors will find hundreds of individual animation cels that reveal the labor-intensive animation process.

The exhibits also pay tribute to Disney's many groundbreaking achievements, among them: Hollywood's first feature length animated film - the first movie soundtrack released as a consumer recording - the first original song from a cartoon to become a national hit Who's Afraid of the Big Bad Wolf? and the first nature documentary, Seal Island, which won the 1948 Academy Award for best two-reel documentary.

Disney was also an avid home moviemaker. For the first time on display are clips that range from experiments with trick shots (unspilling a glass of milk) to reels that documented Disney's life at home with his wife, Lilly; his daughters, Diane and Sharon; and his brother and business partner, Roy, and his brother's wife, Edna Francis.

The Museum also explores his marketing acumen. In the 1950s, lacking the funds to complete Disneyland, Disney embraced TV as a platform to test and promote his ideas while securing the financing needed to complete what would become the world's first theme park.

In addition to being an early champion of color television, stereo simulcasting, and widescreen technology, Disney brought his interest in transportation to bear by opening the first daily - operating Monorail system in the United States and creating the PeopleMover - an innovative tram system without on - board motors - in Disneyland.

The $110 million Museum incorporates a wide range of materials and technologies, from historic documents and artifacts, to listening stations and other interactive displays, to more than 200 video monitors. In addition to the galleries, the Museum contains a 123-seat screening facility, a learning center, a store, and a café. The museum, an independent venture fully funded by the Walt Disney Family Foundation, is located in three historic buildings within the Presidio of San Francisco, which is part of the Golden Gate National Recreation Area of the National Park Service.

MAJARAJA: THE SPLENDOR OF INDIA'S ROYAL COURTS

Procession of Bhim Singh of Mewar to Eklingji Bakhta and Chokha Udaipur, 1802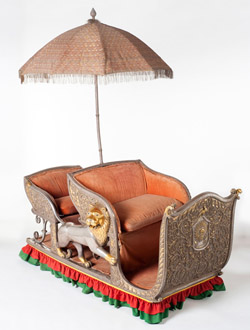 is the first to comprehensively explore the world of the maharajas and their extraordinarily rich culture. It brings together over 250 magnificent objects, many on loan to the UK for the first time from India's royal collections.

The exhibition includes three thrones, a silver gilt howdah, gem-encrusted weapons, court paintings, photographs, a Rolls Royce, Indian turban jewels and jewelry commissioned from Cartier and Van Cleef & Arpels in the 20th century.

The exhibition covers the period from the 18th century when the great era of the maharajas began to the end of British rule in 1947.

It shows the changing role of the maharajas in an historical and social context and look at how their patronage of the arts both in India and Europe resulted in splendid and beautiful commissions designed to enhance royal status and identity.

Another object on show in the UK for the first time is the Patiala Necklace, part of the largest single commission that Cartier has ever executed. Completed in 1928 and restored in 2002, this piece of ceremonial jewelry originally contained 2,930 diamonds and weighed almost a thousand carats.

The exhibition begins with a recreation of an Indian royal procession with a life-sized model elephant adorned with animal jewelry, textiles and trappings and surmounted with a silver howdah.



Turban ornament Probably Murshidabad, 1730–55 Gold, diamonds, rubies, emeralds, sapphire, pearl This spectacular turban ornament (sarpech) consists of a jigha, a feather-shaped upper part worn vertically, and a sarpati, worn horizontally. At the Mughal court, a turban ornament was bestowed as a symbol of favour, a convention that spread throughout the subcontinent. The style of this piece is typical of Murshidabad and was given to Admiral Charles Watson by the ruler, Nawab Mir Jafar, in July 1757.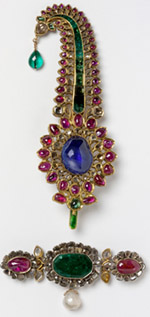 A palanquin from Jodhpur used to carry the Maharaja's wife provides a rare glimpse into the lives of ladies at the royal court. The interior of the palanquin contains original framed prints and cushions.

Also on display is the golden throne of Maharaja Ranjit Singh, who united the warring factions of the Punjab into a powerful Sikh state, as well as weapons and armor owned by Tipu Sultan of Mysore and the Maratha ruler Yeshwant Rao Holkar of Indore.

On view; a Spode dinner service and an Egyptian-revival style chair designed for the Nawab of Awadh; a carpet of pearls, rubies, emeralds and diamonds made for the Maharaja of Baroda and exhibited at the durbar of 1903; portraits of the maharajas and their wives by photographers and artists including Man Ray, Cecil Beaton and Raja Ravi Varma; saris designed by leading French couture houses, a costume by Madeleine Vionnet, a diamond and emerald necklace designed by Van Cleef & Arpels, a Rolls Royce and a Louis Vuitton traveling case.

The maharajas were also patrons of the emerging European avant-garde. The exhibition includes modernist furniture commissioned by the Maharaja of Indore for his palace in the 1930s and architectural designs for the Umaid Bhawan palace, an Art Deco style residence commissioned by the Maharaja of Jodhpur.

The exhibition features a number of objects on loan from the royal collections of Udaipur and Jodhpur. Works have also been lent from the royal families of Baroda, Bahawalpur, Bikaner, Gwalior, Indore and Kapurthala.

The exhibition is curated by Anna Jackson, Deputy Keeper of the V&A's Asian Department, with consultant curator Amin Jaffer, International Director of Asian Art at Christies.

Maharaja: The Splendor of India's Royal Courts opened at the V&A last night, October 10 and is on display to January 17, 2010.





THE MUSIC GOES ROUND AND ROUND


JOSHUA BELL: AT HOME WITH FRIENDS a new album by the Grammy Award winning violinist fulfills what he calls a life-long career dream of recording a CD of instrumental and vocal duets with a diverse roster of musicians including; Chris Botti, Sting, Josh Groban, Kristin Chenoweth, Regina Spektor, Anoushka Shankar, Marvin Hamlisch, Tiempo Libre, among others.

This is a splendid album. Any of the selections are stand alone, worth the price of the CD. Clear, beautiful, melodic sounds breathtakingly performed. One of the best' CDs to add to a good music collection. The concept of this CD was inspired by Bell's long-time practice of holding 'musical soirées' at his New York residence - eclectic gatherings of musicians, actors, comics, literary figures and others who convene for the sheer joy of sharing their art in an informal setting. With this in mind, Bell has spent the past four years designing and building his home in Manhattan to accommodate the ideal 'stay-at-home' venue - i.e. great acoustics.

Of his inspiration for the album concept Bell says; "I still enjoy the experience of making music with my friends and family in a small, intimate setting. There's nothing like sitting on a pillow by the piano surrounded by passionate artists, not quite sure who's going to get up next to perform. It's my hope that this recording figuratively transports listeners into the room with us."

The CD spans musical genres from classical to pop, bluegrass to Broadway, jazz and ethnic World Music.

Backed by a full-scale ensemble, Bell's poignantly crying violin and the longing trumpet of Chris Botti, with his pure notes and extended breath control, delivers I Loves You Porgy, played the way the Gershwin must have visualized when they composed the opera Porgy And Bess. Bell's violin versatility introduces Sting singing Come Again, a composition which allows Sting to show off his vocal ability. According to press notes, it is Sting's 2007 album, The Journey and the Labyrinth which is the source for Come Again, one of two tracks arranged by Bell and J.A.C. Redford.

The Bell ability to command the violin is also showcased in Oblivion featuring Josh Groban delivering the title lyrics for film composer Ennio Morricone's creation Cinema Paradiso. Bell's fingerwork is shown off in the spirited Para Ti composed by Jorge Gomez, founder and pianist of two-time Grammy-nominated Cuban band Tiempo Libre. My Funny Valentine has the verse sung a capello by Kristine Chenoweth, with Bell joining in on the chorus. It's a selection that permits Chenoweth to showcase her five octave voice. Bell's performance on the violin demonstrates his ability to command the same range from that fiddle - his legendary Stradivarius violin made in 1713.

The Beatles' Eleanor Rigby featuring Las Vegan Frankie Moreno, is delivered with a drama and mystery accented by Bell's powerful and energetic accompaniment. Baritone Nathan Gunn and Bell's long-time recital partner Jeremy Denk are glorious in operatic splendor on O, Cease Thy Singing, Maiden Fair, a Russian poem by Alexander Pushkin, set to music by Sergei Rachmaninoff.

Grieg's violin Sonata No. 3 is given new life thanks to new recording technology that has Bell being backed on the piano by none other than Rachmaninoff himself. Il Postino, the title theme of the 1995 film features award-winning tango aficionado Carel Kraayenhof on bandoneon, is melodically romantic. Left Hand Song with Rebecca Spector is a bright, spunky offering which turns dramatic. Dave Grusin on Antonio Carlos Jobim's Chovendo Na Roseira is made vibrant through bright piano fingerwork accompanying Bell's violin. The abridged version of Variant Moods Duet for Sitar and Violin is exactly that - abridged - but done to perfection by Anoushka Shankar. That piece was written for her and Joshua by her father, the legendary Ravi Shankar. In turn, Bell, Kraayenhof and the same rhythm section breathe new fire into Oblivion, composed by all-time revolutionary Argentine nuevo tango master Ástor Piazzolla.

Bell is reunited with Indiana University school-mate Edgar Meyer on the double-bass, along with buddies Sam Bush on mandolin, and guitarist Mike Marshall in Maybe So. The concept of Bluegrass/Classical fusion is taken to yet another level on Look Away, a new work composed by Meyer and mandolin virtuoso Chris Thile. These two join Bell in this first-time collaboration.

The CD ends with the inviting Ill Take Manhattan with Marvin Hamlisch. After listening to this well put together offering, the impulse is to say 'I'll take the CD.'

The CD may wear out from over-play, but it certainly won't collect dust just sitting on a shelf. All of the musicians on this offering are the best in the business. The musicians are:

Elizabeth Mann- flute; Kathleen Nester - alto flute; Rie Schmidt - bass flute; Russ Rizner - French horn; Chris Komer - French horn; Dave Eggar - cello; Steve Erdody - cello; Dennis Karmazyn - cello; Ludmila Konstantinova - cello; Gayle Levant - harp; Garce Paradise - harp; Scott Colley -bass; Tebelio "Tony" Fonte - bass; Peter Donovan - bass; David Finck - acoustic bass; Edgar Meyer - double bass and bass; Joyce Hammann - violin; Lisa Matricardi - violin; David Blinn - viola; Luis "Rosca" Beltran Castillo - tenor saxophone; Cristobal Ferrer Garcia - trumpet; Shari Hoffman - clarinet; Meryl Abt - bass clarinet; Michael O'Donoven - bassoon; John Mitchell - bassoon; Hilario Bell - drums; Shawn Pelton - drums; Pablo Rieppi - percussion; Joaquin :"El Kid" Diaz - percussion; Leandro Gonzalez - percussion; Marivaldo Dos Santos - percussion; James Sporito - percussion; David Ratajczak - drums and vibes; Sam Bush - mandolin; Chris Thile - mandolin; Carel Kraayenhof - bandoncon; Mike Marshall - guitar; Romero Lubambo - guitar; Jeremy Denk - piano; David Grusin - piano; Lee Musiker - piano; Billy Childs - piano; Vanessa Perez- piano; Lawrence Yurman - piano; Jorge Gomez - piano and synthesizers; Samir Chatterjee - tabla; Kenji Ota - tempura.

Track Listing:

I Loves You Porgy – featuring Chris Botti, trumpet
Come Again - featuring Sting, vocals
Oblivion - featuring Carel Kraayenhof, bandoneon
Cinema Paradiso - featuring Josh Groban, vocals
Para Tí - featuring Tiempo Libre, various
My Funny Valentine - featuring Kristin Chenoweth, vocals
Maybe So - featuring Edgar Meyer, Double-bass, Sam Bush, Mandolin & Mike Marshall Guitar
Grieg: Sonata No. 3 – featuring Sergei Rachmaninoff (Zenph re-performance)
Eleanor Rigby - featuring Frankie Moreno, piano & vocals
O, Cease Thy Maiden Fair - Nathan Gunn, baritone
Il Postino - featuring Carel Kraayenhof, bandoneon
Left Hand Song – featuring Regina Spektor, piano & vocals
Chovendo Na Roseira - featuring Dave Grusin, piano
Look Away - featuring Edgar Meyer, bass and Chris Thile, mandolin
Variant Moods: Duet for Sitar & Violin (abridged version) - featuring Anoushka Shankar, sitar
I'll Take Manhattan - featuring Marvin Hamlisch, piano


SWEET CHARITY


BLACK IS BLACK with Lewis Black.

Black, "the most indignant, exasperated man in America", levels his biting wit at the world of politics and all else that is absurd in the world, bringing to light the sheer insanity inherent in these modern times. Actor, writer and comedian Black is considered this generation's heir apparent to George Carlin and John Belushi. A regular on Comedy Central's The Daily Show with Jon Stewart he is best known for his caustic "raving commentary" segments, outrageous political commentary and trademark 'indignation' and 'exasperation'. He now rules the roost at the biggest clubs in the country!

This is a special benefit performance. All proceeds will support the Roddy McDowall Production Fund. Wednesday, October 14 at the Bay Street Theatre in Sag Harbor, NY.

300 GUESTS spend last night among the ghosts of operas past at Opera Australia's Opera Gala - Opera Australia's biggest fundraising event, which is celebrating its 25th anniversary.

For the first time ever, this magical event was held inside Opera Australia's enchanting Props and Scenery Store on Alexandria. The event, hosted by Stuart Maunder and David Hobson, featured performances by singers from the Oz Opera Touring Program.

Matthew Kemp from Restaurant Balzac created a French-inspired menu and guests were able to bid for amazing prizes in the Opera Australia auction. In addition to the auction, raffles and a champagne bar helped raised valuable funds dedicated to supporting the continued work of Oz Opera - a program that gives many people of all ages their first experience of opera.






SPREADING THE WORD


GIN DIALOGUES by Kit Williamson. Directed by Donald Bremmer. Williamson, a young playwright, was selected for this series by winning the Playwrights First 2009 award.

A young Korean boy becomes fixated on the idea of a pederastic relationship with his fourth grade teacher after reading "The Symposium" by Plato. Gin, a prodigy, writes a book report that inspires his teacher. The platonic bond that they form ultimately has a profound effect on the teacher's relationship with his wife and Gin's relationships with his family.

Monday, October 19th, Play Preview Reading Series - New Works for a New Season - Urban Stages Theater, NYC.

THE PRESIDENCY IN THE NUCLEAR AGE

Caroline Kennedy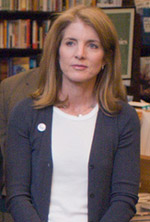 Join Caroline Kennedy for a free conference to examine how the presidency and U.S. foreign policy have been shaped by the advent of nuclear weapons and to discuss the nuclear proliferation challenges facing President Obama and our world today.

Speakers include: President George H. W. Bush opens proceedings (via video) - Richard Rhodes, Author, The Making of the Atomic Bomb - Ted Sorensen, Special Counsel to President Kennedy - Henry Kissinger, Secretary of State for Nixon/Ford (via video) - Ken Adelman, Advisor to Ronald Reagan at Gorbachev summit - Marvin Kalb, Journalist and Soviet Expert - President Bill Clinton speaks on nuclear proliferation (via video)- Nick Burns, U.S. Undersecretary of State for Political Affairs - Tom Gjelten, NPR News Correspondent - And other historians, journalists, diplomats, and presidential advisors.

Columbus Day Monday, October 12, 2009 at the John F. Kennedy Presidential Library and Museum in Boston.

THE PILLOWMAN by Martin McDonagh. A staged reading starring Michael Nathanson, Mike Chmiel, Joe DeSane, and Josh Perl, among others.

Presented by The Naked Stage, Tuesday October 13, at the John Drew Theater at Guild Hall, East Hampton, NY.

JUDY KUHN a three-time Tony Award nominee will offer master classes in song interpretation and vocal performance at the Michael Howard Studios in Manhattan on Monday afternoons, October 19-November 23. The course is open to "the singing actor that focuses on song interpretation and vocal performance." but is structured as a 12-person class.

10th ANNUAL EUGENE O'NEILL CELEBRATION the Irish and the Yankees a celebration & exploration of his life and work with Special Guest Speaker Brian Dennehy. In addition to two-time Tony Award winner, the Celebration features O'Neill Scholars and Theater Artists, including: Robert M. Dowling, Thierry Dubost, Sheila Hickey Garvey, Eileen Herrmann, Kenneth F. Kuzmich, Robert A. Richter, and more.

October 16-18 at the O'Neill Center in Waterford and the Monte Cristo Cottage in New London, CT. The Celebration is presented in association with Connecticut College and the Eugene O'Neill Society and is free to the public.





OTHER PEOPLE'S MONEY


TESTIMONY IN THE JOHN GOTTI, JR TRIAL

Connie Stevens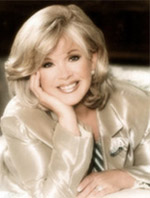 Anthony Quinn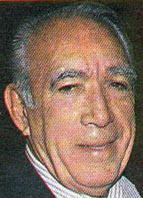 last week disclosed that high profile celebrities were paid to be courtroom extras. Names disclosed as pocketing spending money as background scenery were actor Anthony Quinn - who passed away June 3, 2001 - and singer Connie Stevens, both recruited and paid to attend the 1998-99 trials of the elder John Gotti.

The senior Gotti, known as The Dapper Don, was the boss of the Gambino crime family after the murder of the previous boss Paul Castellano. John Gotti was the most powerful crime boss during his era.

In 1992, Gotti was convicted of racketeering, 13 murders, obstruction of justice, conspiracy to commit murder, illegal gambling, extortion, tax evasion and loansharking, and was sentenced to life in prison where he died 10 years later of cancer.

John Gotti Jr, the accused New York mob boss, is currently standing trial for the fourth time after three hung juries.

DR. CONRAD MURRAY Michael Jackson's personal physician is on the verge of being arrested - not for administering injections to the pop idol, but for failure to pay child support. Last Wednesday a Clark County Family Court hearing master recommended a bench warrant for the arrest of Murray after he failed to show up for the Las Vegas hearing. District Attorney David Roger said the warrant must be approved by a district judge. Murray owes more than $13,000 to Nenita Malibiran who lives in California. As of deadline, the warrant hadn't been approved.

NORTH SHORE MUSIC THEATRE located in Beverly, MA has been purchased at auction by Citizens Bank for $3.6 million. The auction was staged in the parking lot of the closed theatre, which began operating in 1955, and was one of the region's oldest and the largest non-profit producing theatre in New England. The bank holds the $5 million foreclosed note on the theatre, which also owed the same amount to vendors and ticket subscribers. Citizens Bank has not yet announced plans for the property.

BLIND LAWYER SUES CREDIT CARD COMPANY FOR BEING OVERCHARGED FOR SEX

A European "Pilates class" warms up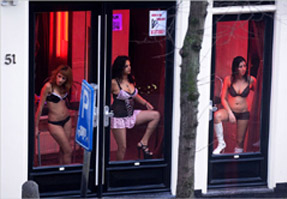 John F. Peoples, 60, blind since birth, practices law in Broomall, Pennsylvania and regularly enjoys his own form of physical fitness. He became irked after he discovered that Ginger Dayle, the woman who he says he hired for sex allegedly overbilled his Discover card by $8,600. So he sued her for damages and the credit-card company for alleged violations of the Americans with Disabilities Act, claiming that it had not sufficiently protected its blind customers.

Dayle, represented by attorney William Reil, bills herself as a fitness instructor, professional dancer, actor and an adjunct professor, denied being a prostitute in court documents, instead insisting that she was giving Pilates lessons to Peoples.

He countered by saying that he is "barely able to walk, let alone do Pilates" and that sex is "one of the few exercises I get to do."

Peoples admits he agreed to pay her $275-$375 per hour, but instead she charged him $550-$800 per hour. He signed the receipts, without realizing she had increased her price.

According to court records the sexual acts took place in Dayle's apartment. By November, 2007 there had been at least 25 such transactions. Peoples disputed 11 of them that occurred in October and November as over-charges, asserting that Dayle charged Peoples $1,100 and in one case $1,600, "knowing he was blind and could not see he was being tricked," according to court records.

Had Peoples gone along with her Pilates story he might have gotten somewhere, but the judge ruled that since the payments were for an illegal act his claim was invalid.

Peoples plans to appeal.



THE AMERICAN THEATRE HALL OF FAME will include the latest members on January 24, 2010 at a ceremony at the Gershwin Theatre in New York City. The newly minted Hall of Famers includes; actors Jim Dale, John McMartin and Lynn Redgrave; producers Roger Berlind and Ted Mann; composers Stephen Schwartz and Andrew Lloyd Webber; and, posthumously, the late playwright/actor Charles Ludlum.

The American Theatre Hall of Fame in was founded in 1971 by Earl Blackwell, Gerard Oestreicher, James M. Nederlander and Arnold Weissberger. Eligible inductees come from many disciplines including actors, playwrights, designers, directors and producers who have had a career on Broadway spanning at least twenty-five years with a minimum of five major theatrical credits. Selections are made by approximately 400 voting members.

There is also a special Theatre Hall of Fame Founders Award, established in 1993 in honor of the three founders and awarded for an individual's outstanding contribution to the theatre. Veteran Broadway publicist Shirley Herz will be presented with the 2009 Theater Hall of Fame Founders Award for Outstanding Contribution to the Theatre.

Last year's inductees included actors Nathan Lane and Richard Easton, playwright Alan Ayckbourn, producer Emanuel Azenberg, choreographer Patricia Birch, composer Marvin Hamlisch, orchestrator Jonathan Tunick and, posthumously, the late actor Roscoe Lee Browne.

JOE FINNEGAN newly appointed General Manager of The Williamstown Theatre Festival (WTF). The appointment of the Wall Street insider and frequent guest commentator for CNBC comes as part of an internal business strategy, designed to align the management of the prestigious Tony Award-winning festival between their New York City office and the Festival's home in Williamstown.

According to the official announcement: "The Festival's artistic team, led by Artistic Director Nicholas Martin, will continue to develop and plan the Festival programming from the New York City office, where WTF is uniquely positioned among regional arts organizations to access the best actors, directors, designers, and playwrights and bring them to the Berkshires. Finnegan will act as a conduit for the Festival's artistic mission to the community and offer a stout strategy for WTF's business objectives."


GET WELL TO . . . .


LYNN REDGRAVE who is undergoing medical treatment at Memorial Sloan-Kettering Cancer Center in NYC. According to a press release from the Manhattan Theatre Club which is staging Redgrave's solo show Nightingale - "Ms. Redgrave, a long-time cancer survivor, was diagnosed this week with a medical condition that requires immediate treatment at Memorial Sloan-Kettering Cancer Center. Side effects of the treatment necessitate that Ms. Redgrave rely on her script for the entire run of the play at MTC."

Nightingale begins previews October 15 at City Center and officially opens on November 3 for a run through December 14.


LOVES NEVER DIES TO STAR FORMER LAS VEGAS PERFORMER


In an announcement that caused some to arch their eyebrows, Anthony Lloyd Webber announced that Love never Dies, his sequel to Phantom of the Opera will star Canadian Ramin Karimloo as The Phantom and Sierra Boggess, 27, as Christine - a role she first played in Las Vegas.

Through Nov. 7 Karimloo is currently playing the title role of The Phantom in London. Boggess as Christine, is a role she played in the premiere of Phantom – the Las Vegas Spectacular in 2007. She left Vegas for Broadway creating the lead role of Ariel in The Little Mermaid.

Lloyd-Webber knows that sequels are tricky and that the stars he has chosen for the leads don't have a strong track record for selling tickets. Lloyd-Webber's production company, The Really Useful Group is nonplused by either situation. In fact, Lloyd-Webber considers this a stand-alone piece and not a sequel.

The role of Meg Giry will be played by Summer Strallen. There are six principle characters include a new role - that of Gustave, a boy soprano role aged 10-12 years old. The character is the young son of Christine Daaé and her husband Raoul, Victome de Chagny.

Set in Coney Island, New York in 1907 - which at its turn-of-the-century heyday, was considered "the eighth wonder of the world" - Love Never Dies will open at the Adelphi Theatre in London on Feb. 20, 2010, prior to an official opening March 9, then arrive on Broadway Nov. 11, 2010 before a version is mounted the following November for an Australia premiere in 2011.

The concept album for Love Never Dies was completed in September and will be released on March 10, 2010, following the London premiere. The score is written by Andrew Lloyd Webber, the lyrics are by Glenn Slater and the book is jointly the work of Lloyd Webber, Ben Elton and Slater. Jack O'Brien will direct. Choreography by Jerry Mitchell. Costumes by Bob Crowley who also designed the completed sets - already being touted as a Tony contender.

Both Karimloo and Boggess been involved with this effort since Lloyd-Webber first conceived it over two years ago. Karimloo starred in the original presentation at Lloyd Webber's private Sydmonton Festival two years ago; and both have subsequently participated in workshops in October 2008, in January 2009, and a recent three-week technical rehearsal period, as well as participating in the recording of the album.

According to the official description Love Never Dies continues the story of The Phantom, who has moved from his lair in the Paris Opera House to haunt the fairgrounds of Coney Island, far across the Atlantic. Set 10 years after the mysterious disappearance of The Phantom from Paris, this show is a rollercoaster ride of obsession and intrigue...in which music and memory can play cruel tricks...and The Phantom sets out to prove that, indeed, Love Never Dies.

Phantom of the Opera, which first opened in London in October 1986, has become the world's most lucrative musical winning more than 50 awards and playing in 149 cities.



101 DALMATIANS THE MUSICAL scampers onto their tail wagging, 24-city national tour Tuesday October 13 at the historic Orpheum Theatre in Minneapolis.

Directed by Jerry Zaks with a score by Dennis DeYoung and a book by B.T. McNicholl, the troupe travels with 15 real Dalmatians - nine of which came from shelters - 4 trainers, a bus with 15 private beds, a special refrigerator stocked with bottled water, peanut butter snacks, chicken and Dog Chow. After the national tour the dogs will be available for adoption.

EXIT STRATEGY Written by Bill Semans and Roy M. Close. Directed by Casey Stangl. Starring Debra Mooney, John C. Moskoff and James B. Sikking.

Is one moment of exhilaration worth the risk of a lifetime? That's the choice for James (James B. Sikking) and Mae (Debra Mooney), two elderly people on fixed incomes with a great deal of time on their hands. They're thirty days from being evicted from the shabby rooming house they call home, and there's little to do but wait for the inevitable.

Enter Alex (John C. Moskoff), a man on a mission with an intriguing proposition, who jolts awake Mae and James' very existence. Join Mae, James and Alex on an adventure where old people discover new dreams and learn it's never too late to take a chance.

October 14 - November 15, 2009 at the Falcon Theatre in Burbank, CA.

DADDY LONG LEGS music and lyrics by Paul Gordon, who has written chart-topping pop and country hits in addition to his works for the stage - Jane Eyre and Emma, and a book by John Caird based on the 1912 novel by Jean Webster who is the great-niece of Mark Twain. Caird, whose credits include Les Miserables and Nicholas Nickleby, plus work as both writer and director for the National Theatre and the Royal Shakespeare Company, also helms the production.

Set at the turn of the last century, Daddy Long Legs is a coming-of-age story about Jerusha Abbott, an orphan who is given an opportunity to develop her mind and spirit by an anonymous benefactor. A trustee of the John Grier Hall reads an essay by the young Jerusha and offers to send her to college. His only requirements are that Jerusha never know his identity, and that she write him monthly (though he will not respond). She sees him once in shadows and invents a nickname for her mysterious patron - Daddy Long Legs.

A six-piece offstage band under Musical Director Laura Berquist, the conductor for National and International Tours of The King and I, Titanic and Miss Saigon will perform the score, which ranges in style from classical musical theatre, to folk, to pop.

The role of Jerusha is played by Broadway ingénue Megan McGinnis, a Columbia University graduate whose New York credits include originating the role of Beth in the musical of Little Women. Other Broadway roles include Belle in Beauty and the Beast, Lucille in Thoroughly Modern Millie, Cosette in the recent revival of Les Miserables (directed by John Caird), Parade and The Diary of Anne Frank.

Robert Adelman Hancock assays the role of the long-legged Jervis Pendleton.

The period sets and costumes for Daddy Long Legs are by Olivier Award-winner David Farley, who recently received rave reviews for his inventive West End and Broadway designs for Sunday in the Park with George and who will design the upcoming Broadway revival of A Little Night Music with Angela Lansbury and Catherine Zeta-Jones. He is assisted by Coordinators Teresa Scarano (Props) and David "Spanky" Reynoso (Hair and Make-up). Lighting design is by Paul Toben. Sound design is by Jonathan Burke.

Daddy Long Legs is a co-production of Rubicon Theatre Company of Ventura, California; Theatreworks in Palo Alto, California; Cincinnati Playhouse In-The- Park in Cincinnati, Ohio.

The Press Premiere and Opening Gala for Daddy Long Legs is Saturday, October 17 at Rubicon Theatre Company, Ventura, CA.

PETER GRIMES by Benjamin Britten. A new production by Neil Armfield, conducted by Opera Australia's Mark Wigglesworth.

Peter Grimes is part of a close-knit fishing community. He's a loner, who means no harm, but when his apprentice dies at sea the rest of the village closes ranks. Benjamin Britten's study of how we fit in – or do not – is one of the most poignant and powerful operas of the twentieth century.

Peter Grimes is played by tenor Stuart Skelton, fresh from triumphant performances in the same role at London's Coliseum. Peter Coleman-Wright is the well-meaning Captain Balstrode and the acclaimed British soprano Susan Gritton plays Grimes' beloved Ellen Orford.

Performed in English with surtitles. A co-production with West Australian Opera and Houston Grand Opera. At the Sydney Opera House beginning October 15. Sydney, Australia.

COME BACK, COME BACK, WHEREVER YOU ARE

Shirley Knight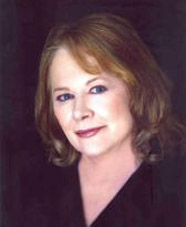 a World Premiere written and directed by Tony-Award winner Arthur Laurents.

Starring Alison Fraser as Sarah, Shirley Knight as Marion, John Carter as Richard, Leslie Lyles as Michaell and Jim Bracchitta.

It is an intimate, stunning new drama about a Sarah, woman coping with a devastating loss, her overbearing mother-in-law, Marion, and the advances of a sexually persistent new suitor. But at its heart, it is a play about love.

Scenic design by James Youmans. Lighting design by Howell Binkley. Costume design by Esther Arroyo. Sound design by Christopher J. Bailey. Music director is Christopher Howatt. Thomas Clewell is the production stage manager.

Now through November 1 at the George Street Playhouse in New Brunswick, NJ.

SONG FOR A NEW WORLD Music and Lyrics by Jason Robert Brown. Directed by Jules Aaron. Starring Parnia Ayari, Anthony Manough, Brent Schindele and Jennifer Shelton.

Songs for a New World does not tell one story; in fact, it tells a whole collection of story-songs by composer Jason Robert Brown. Sixteen driving, exquisitely crafted songs tell sixteen unique stories.

Says composer Jason Robert Brown, "It's about one moment. It's about hitting the wall and having to make a choice, or take a stand, or turn around and go back." Audiences are transported from the deck of a 1492 Spanish sailing ship to a ledge 57 stories above Fifth Avenue to meet a startling array of characters.

Set Design for Songs For A New World is by Stephen Gifford; Lighting Design is by Jared A. Sayeg; Sound Design is by Paul Fabre; Costume Design is by Kim DeShazo; Hair and Wig Design is by Anthony Gagliardi; Property Designers are Patty and Gordon Briles; Production Managers are Bill and Jennifer Georges.

Previews: October 13-15. Officially opens October 16 running through November 15 at the International City Theatre at the Long Beach Performing Arts Center in Long Beach, CA.

AGAINST THE RISING SEA by Kelly Masterson. Directed by Joe Cacaci.

Starring Patricia Conolly and Tony Award winner Elizabeth Franz. Set in Provincetown on Cape Cod. Goldie and Lina's life together comes full circle when their path collides with a younger version of themselves. A story of relationships, an uncertain future and a troubled past.

A world premiere running from October 15 - 25, 2009 in the Claire Shulman Playhouse Main Stage Theatre at Queens Theatre in the Park, Flushing Meadows Corona Park, Flushing, NY.

ROCK 'N ROLL by Tom Stoppard.

When the Soviet hammer falls on Prague Spring, Jan returns to his native city to rescue two things - socialism and his mother. His only luggage: a suitcase full of rock albums. The relationship of self to state and of body to mind are just some of the ideas he explores, with help from Pink Floyd, The Rolling Stones, The Velvet Underground, and many others.

Starring Denis Arndt, Matthew Floyd Miller and Anne Allgood.

The Seattle premiere takes place through November 8, 2009 In The Allen Theatre of the ACT in Seattle, WA.

Companion Piece presented by The Central Heating Lab at ACT: Rock Symposium, October 26 & November 2. How did rock 'n' roll serve as a rallying cry for a cultural revolution? What role did ACT's own Allen Theatre play in the cultural landscape of Seattle before 1980? The Central Heating Lab at ACT will bring audiences two nights of fascinating discussion that answer these questions, and perhaps uncover some untold stories hidden in the halls of rock history.

KEIRA KNIGHTLY

Keira Knightly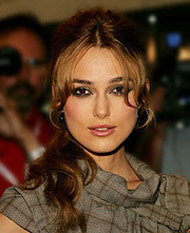 will make her West End debut in December when she stars in The Misanthrope. In the production the star of The Pirates of the Caribbean will play a vacuous Hollywood starlet in Martin Crimp's modern version of Moliere's 17th century comedy.

The Oscar-nominated star's character is the love interest of British stage veteran Damian Lewis' lead character. Others in the production helmed by Thea Sharrock are Tara Fitzgerald and Dominic Rowan.

Transported from 17th century Paris to modern-day London, Alceste (Damian Lewis) is a famous British playwright disillusioned and angry with the hypocrisy, shallowness and vanity of the contemporary world. Vowing to reject society, Alceste's plans are derailed when he falls madly in love with Jennifer (Keira Knightley). An ambitious American film star and darling of the social scene, she may prove to be his biggest challenge yet.

Keira has been taking singing lessons to prepare for the play which opens at the Comedy Theatre on Monday December 7, 2009 with performances to Saturday March 13, 2010.

Now owned by the Ambassador Theatre Group, The Comedy Theatre opened October 15, 1881, as the Royal Comedy Theatre. It was designed by Thomas Verity.





WHO'S WHERE


CADY HUFFMAN will be in San Francisco on Tuesday, October 13, for one night only. 42nd Street Moon's first Salon Evening salutes the words of lyricist and librettist Dorothy Fields at The Alcazar Theatre. In this series Moon performers and special guest stars celebrate in story and song the life and works of musical theatre composers and lyricists. Tony-winner Cady Huffman hosts the first evening saluting the work of lyricist and librettist Dorothy Fields whose brilliant song hits include I Can't Give You Anything But Love; On The Sunny Side Of The Street; A Fine Romance; I'm In The Mood For Love; The Way You Look Tonight; Big Spender and If My Friends Could See Me Now.

Directed by Greg MacKellan. Musical Director Dave Dobrusky. Book by Gerald Nachman & Greg MacKellan. Lyrics by Dorothy Fields Music by Jerome Kern, Harold Arlen, Cy Coleman, Jimmy McHugh, and others. Choreography Zach Thomas Wilde.

Following the performance patrons can mingle with the cast, friends, and Moon staff at a "fine wine and confections" reception, which will feature an extra sweet treat: the chance to meet Cady Huffman.

DEE DEE BRIDGEWATER performs next Sunday, October 18, as part of the Jara Sum Jazz Festival in Gapyeong, South Korea.

JOHN PIZZARELLI on Tuesday, October 13 opens an engagement at the Carlyle Hotel in NYC which runs through November 7.

ROGER DALTREY performs Monday, October 12 at the Showbox So Do in Seattle. On Thursday the tour stops at the San Manuel Indian Casino in Highland, CA. Saturday the show is at the Orpheum Theatre in Los Angeles and next Sunday, October 18, he's at Humphrey's Concerts in San Diego.

MILEY CYRUS stars at the BOK Center in Tulsa, OK on Monday, October 12. On Thursday she's center stage at the AT&T Center in San Antonio, TX.

WEDNESDAY NIGHT AT THE IGUANA hosted by Dana Lorge and Richard Skipper. This week's guests include; Martin Vidnovic, Kelly Esposito-Broelmann, Jonathan Long, Barbara Gurskey and Andrea Mezvinsky-Kolb. Wednesday, October 14 at the Iguana VIP Lounge in NYC.

KATHY GRIFFIN telling A-plus funny stories from her D-List life, Friday, October 16 at the Durham Performing Arts Center in Durham, NC.

LYLE LOVETT has a full week. On Monday, October 12, the show is at the Rogers Theater in Modesto, CA. Tuesday the tour stops at the Mondavi PAC in Davis, CA. On Wednesday the performance is at the Wells Fargo Center in Santa Rosa, CA. Thursday he's on stage at the Silva Concert Hall in Eugene, OR. Friday he's in the spotlight at Arlene Schnitzer Concert Hall in Portland, OR.

KISS brings the makes-up and talent to The Wachovia Center in Philadelphia on Monday, October 12. On Tuesday the show is at the Verizon Center in Washington, DC. Friday finds the performance at the Hampton Coliseum in Hampton, VA. On Saturday they will be singing their hits at the Bi-Lo Center in Greenville, SC.

ROBIN WILLIAMS back on stage after heart bypass surgery. On Wednesday he'll be getting laughs at the Performing Arts Center in Durham, NC. On Thursday he'll be telling funny stories at the Coliseum in Knoxville, TN. Friday finds him at the Fox Theatre in Atlanta and on Saturday he's on stage at the Moran Theater in Jacksonville, FL.




PIFFLE AND PROFUNDITIES


A NAKED HILARY SWANK In the current issue of Marie Clare Hilary Swank says she walks around naked in front of her boyfriend's 6-year-old son. She also says the child freely walks into their bedroom.

To: The Mother of the 6-Year-Old: Is this okay with you?

To: Hilary: Put your clothes on.

To: The Father of the 6-Year-Old: Where are you when Hilary is parading around in the all-together?

To: Both Hilary And Her Boyfriend: Get a lock for the bedroom door or teach the child to always knock before entering.

Next Column: October 18, 2009
Copyright: October 11 2009. All Rights Reserved. Reviews, Interviews, Commentary, Photographs or Graphics from any Broadway To Vegas (TM) columns may not be published, broadcast, rewritten, utilized as leads, or used in any manner without permission, compensation and/or credit.
Link to Main Page
---
Laura Deni



U.S. Postal Address: Post Office Box 60831, Las Vegas, NV 89160
CLICK HERE FOR COMMENT SECTION