! >
Broadway To Vegas
  
 SHOW REVIEWS CELEBRITY INTERVIEWS GOSSIP NEWS

| | |
| --- | --- |
| | |
MACAU GIVES LAS VEGAS COMPETITION - - CHITA RIVERA HAS A NEW CD - - PAMELA ANDERSON TO STAR ON LONDON STAGE - - AARP LAS VEGAS CONVENTION FEATURES ENTERTAINMENT - - BROOKS BROTHERS OFFERS LINE OF MAD MEN SUITS - - MICHAEL McKEAN ADVANCES TO SEMI-FINALS ON CELEBRITY JEOPARDY - - PAUL ANKA RECOGNIZED AS MICHAEL JACKSON SONG COLLABORATOR - - GARTH BROOKS SIGNS LONG TERM LAS VEGAS CONTRACT - - DONATE . . . Scroll Down


Copyright: October 18, 2009
By: Laura Deni
CLICK HERE FOR COMMENT SECTION

ADDED Tuesday, October 18, 2009 - WAS THE DOG RESCUED FROM A WELL ANOTHER HOAX? This morning The Today Show aired a heartwarming story about Mollie the dog - the mother of two pups - falling down an abandoned well and being rescued uninjured, to be returned to the loving arms of her four-year-old owner, by dedicated members of Olar, S.C.'s Volunteer Fire Department - a department which The Today Show said "doesn't exactly have its phone ringing off the hook: It only received 60 calls last year."

The little girl, the dog, her father and the fireman who made the rescue appeared live on The Today Show via satellite from Columbia, S.C.

Broadway To Vegas' immediate thought was - another hoax - following on the heels of the balloon boy fiasco.

Why was an abandoned well left uncovered?

Why wasn't the dog injured? Take the weight of the dog falling 33-feet and you do the physics. The well hole was large enough for a ladder to be inserted and a grown man to climb down, attach a dog to a harness and bring the dog up cradled in his arms - all captured by a WIS camera crew.

Broadway To Vegas has left messaged for Fire Chief Chris Fail and Mayor Walter O'Rear of Olar to ask them why the well was left uncovered - if a dog could have "fallen" down, a child could also have fallen down and could somebody have inserted a ladder, climbed down with the dog, climbed back up, leaving the dog there overnight and then staged the rescue?

MACAU'S QUIET GAMBLING AND SEXY ENTERTAINMENT GIVES LAS VEGAS CASINOS COMPETITION


Ferry approaching hazy Macau. Photo by Michael Ashleman
The gambling can be termed quiet, dignified - in some cases even elegant - while the entertainment is scantily clad and sexy.

Macau.

If Las Vegas is experiencing one of the worst downturns in its neon history, the rival city of Macau appears to be doing fine, thank you.

Macau became economically interesting after Portugal handed control to China in 1999. While Macau has taken an economic hit along with the rest of the world, thanks to legions of newly wealthy Chinese and an easing of travel restrictions, last year its gambling revenue exceeded that of the Las Vegas Strip and Atlantic City combined.

An hour's ferry ride brings the tourists from Hong Kong. Many of the Sin City copy cat venues provide free buses to transport customers to their fancy digs.



Hotel parking lots are set up for shuttle bus parking, not cars. Tourists arrive in Macau by plane or ferry and then take a shuttle or taxi. Photo by Michael Ashleman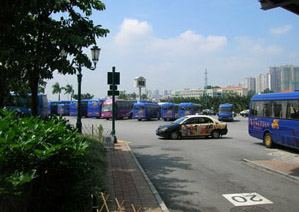 Tourists at the ferry dock can avail themselves of free shuttle service provided by many hotels. Photo by Michael Ashleman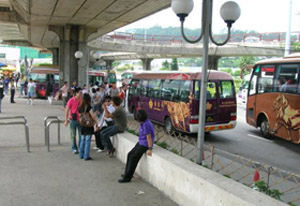 Wynn Macau, modeled after the Wynn Las Vegas Resort, was ballyhooed as the first Las Vegas-style blended resort in Asia, opening September 6, 2006. Last week Wynn Macau Ltd. rose 6.9 percent on its first day of trading in Hong Kong - raising $1.63 billion as Hong Kong's second-largest initial public offering this year.

On Friday the MGM Mirage and their partner Pansy Ho announced they plan to expand in Macau and are inspecting sites for potential resorts as they mull an initial public offering.

New kid on the block is the Hard Rock Hotel having opened on June 1, 2009.

Across the road is the Venetian Macao.



Kim Kardashian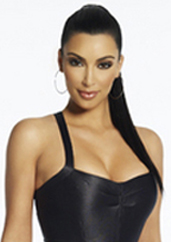 Las Vegan Sheldon Adelson - who has had an acrimonious relationship with Steve Wynn for 20 years - was actually the first to enter Macau, opening the Sands Macau in 2004, followed by the $2.4 billion Venetian ribbon cutting on August 28, 2007.

When Adelson promised that the Venetian would be a duplicate of the Vegas hotel, he wasn't kidding. The only thing differentiating the Macau venue from that in Las Vegas is that the Asian venture has some signs in Chinese.

Also, the Macau version is grander - it's the Tao nightclub inside the Las Vegas Venetian where middle sister Kim Kardashian celebrated her birthday this past Friday, although she doesn't actually turn 29 until Wednesday.

Next year, if the world is still obsessed by everything Kardashian, maybe the Macau Venetian can lure the trio of sisters to party in Asia. In the meantime there will be a Heaven & Hell Halloween party, staged poolside at the Venetian on October 31, with special guest MJ.



The Canal Section of the Macau Venetian is a duplication of the Las Vegas property.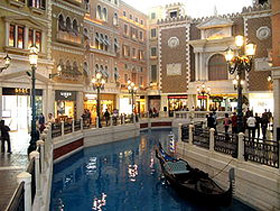 Sign in Chinese (middle left) is one of the few differences from the Venetian in Las Vegas. Photo by Michael Ashleman
Mega-stars who have performed at the Venetian Macao include; The Black Eyed Peas, Beyonce, The Pussycat Dolls, Jose Carreras, The Police Reunion Tour, Celine Dion, Jay Chou, Lady Gaga and Linkin Park.

Also lending the Vegas touch is Cirque du Soilel. With six productions in Las Vegas, they couldn't ignore Macau.

A plus for any Cirque show is that the performance doesn't require the patron to understand any particular language.

Cirque unveiled it's 90-minute Zair show at the Macau Venetian with 75 high-caliber artists from all four corners of the globe. The show is directed by Neilson Vignola and Gilles Maheu.

Zair presents a young girl's perception of the stars and planets, space and infinity, all populated by a panoply of fantastic, out-of-this-world creatures.



Lobby of the Four Seasons Hotel. Photo courtesy Four Seasons. Photographer: Seet, Ken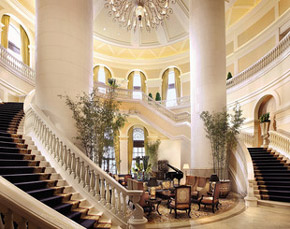 Within steps of the Cirque du Solei theatre is the elegant Four Seasons Hotel which lives up to its worldwide reputation.

A 20-story property with 400,000 square feet accommodating 360 rooms.

It's designed using the combined influences of 400 years of Portuguese history in Macau and the predominant Chinese culture. Historic furniture, art, Chinese decorative textiles and European grandeur are mixed throughout.



The Grand Emperor Hotel's daily Changing the Guard ceremony is a unique photo attraction in Macau. Photo courtesy Grand Emperor Hotel
The Grand Emperor Hotel brings an experience influenced by the romance and glamour of European royal palaces.

In the lobby all guests are presented to the Golden Pathway, which is literally composed of 78 bars of 999.9 fine pure gold, each weighing one kilogram and embossed with a unique number.

High rollers at the Grand Emperor have their own High Rolling Zone on level five which offers "superior services to the guests in an imperial ambiance."

The VIP Club on levels five and six "provides private areas which enables the guest to enjoy the fun of gambling without distraction."

Dominating the skyline is the Grand Lisboa whose exterior was inspired by the yellow lotus flower, which is regarded as an official emblem of the Macao Special Administrative Region.



With a spire 856 ft high The Grand Lisboa is the tallest building in the city. The building in the middle is the Bank of China. Photo by Michael Ashleman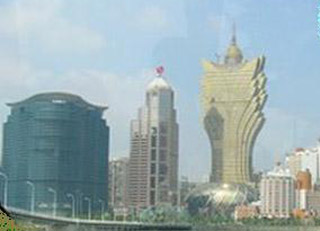 The Grand Lisboa egg podium lit at night. Photo courtesy Daktronics.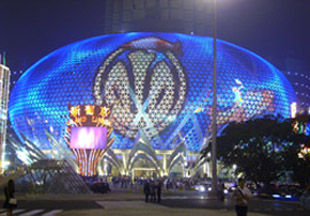 The $385 millions Grand Lisboa resort is enhanced by an egg podium base, giving an elegant impression of a Faberge egg.

The egg podium, which measures 184' high and 620' wide with an area of approximately 114,194 square feet, is completely lit up using over 59,000 ProPixel light-emitting diode (LED) lighting elements.

The podium is made up of 12,000 triangles of different colored triangle-shaped glass with ProPixel elements engineered to custom fit the spaces between the pieces of glass.

Taking the lighting design to the extreme was Daktronics, based in Brookings, S.D. Daktronics specializes in scoreboards, displays video and sound. The company also did the LED lighting for the Venetian, Sands, Wynn and Grand Emperor.

Also taken to the extreme is the entertainment.

The artistic and sexy Crazy Paris Show has existed in Macau for 27 years. Founded by Alain Bernardin in 1951, the production has choreography by Claude Dohne. 15 girls from England, France, South Africa, Australia, Germany and Holland are Macau Crazy Paris Show dancers, while seven podium girls are free-style dancers. The show features an eclectic mix of dances such as the French Can Can, India Dance, Pole Dancing and the Sway which are performed daily 4:30 pm - Midnight in locations spread out over the main gaming floor.



Crazy Paris show at the Macau Grand Lisboa. The MGM-Grand in Las Vegas has a Vegas version.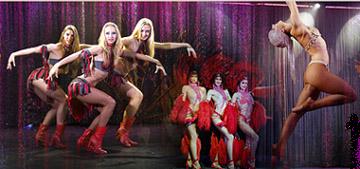 Tokyo Nights is an adults only show billed as "a visual sensation straight from Japan, featuring live performances by Japanese artistic dancers in eye catching costumes. The performers reposition their body in different postures to create a seductive motion. Grand Lisboa is the only venue in town to see this unique show guaranteed to stimulate your desire with new shows every month." There are two shows night and three performances on week-ends.

Located next to the Grand Lisboa is the Sands, which takes a really dim view of anybody attempting to use a camera on their property - much the same way Las Vegas casinos behaved 40 years ago.



Eldorado - European Champions of ballroom and Latin dance perform at the Sands Macau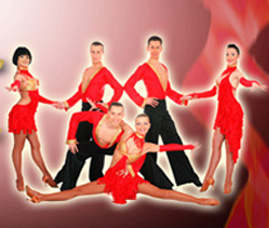 Entertainment at the Sands is also a throw back to the Vegas good-old-days. Free lounge shows. Performers include; Glamour Girls - five scantily dressed beauties who combine to present a show; Eldorado which are European Champions of Ballroom and Latin Dance sway and jive away; Sahara Angels, a sexy band of ladies; Celebrity Tribute Show, featuring versions of Michael Jackson, Madonna, Beyonce, Shakira, Usher, Aaron Kwok and many more; Black Jack is billed as Malaysia's Top Live Band which rocks the Sands Macao with the Chinese and international hits; Philip is a performer who sings Cantonese, Mandarin and English. To keep the lounge full ladies enjoy Buy One Get One Free special beverage offers every Tuesday 8 pm - 2 am.

The city of Macau is a contradiction. The wealth and elegance of the casinos are in stark contrast to how the residents of Macau live - many in overcrowded and dingy conditions. The "town" aspect of Macau is a lot like Laughlin, Nevada was a couple of decades ago - most of the residential areas are to house hotel workers. On the Macau drawing board - as soon the economy improves - high rise apartment buildings. A unique aspect of the casino building boom is that the major hotels surround an old hospital. Unable to move the health care facility, hotels simply built around it.

As Las Vegas grew major hotels popped up off the famed Las Vegas Strip. Likewise Macau has expanded the gaming area.

The Crown and Hard Rock Hotels. Photo by Michael Ashleman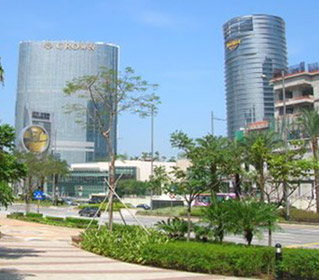 New on the Macau horizon is a second strip, Cotai, a 1.8 mile stretch of reclaimed marshland land between two small islands that are connected by bridges to Macau's main peninsula, about 5.5 miles from Macau's traditional gambling district, the Avenida de Amizade. Upon this strip has been built the City of Dreams. This is designed as an integrated urban entertainment resort developed by Melco Crown Entertainment Limited, with a final budgeted cost of more than $2.4 billion. It opened this past June.

The City of Dreams features high ceilings and curved walls occasionally lit with blue light to establish a water motif. Reflecting pools surround a number of buildings. A specialist in the Chinese philosophy of feng shui helped with some design elements.

The facility also displays Chinese art, including a statue representing an oversize Mao Zedong jacket.

The domed multimedia theatre, known as the Bubble, features a free 10-minute Chinese-themed show about dragons, created with the help of a Chinese literature professor.



Franco Dragone will stage a permanent show at City of Dreams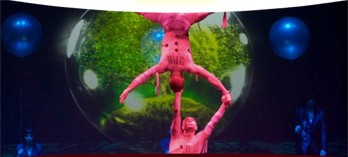 After world-wide successes with Le Rêve at The Wynn in Las Vegas and Celine Dion's A New Day, which was headquartered at Caesars Palace in Vegas, Dragone Entertainment will stage a permanent show at City of Dreams commencing in early 2010.

Founder Franco Dragone will personally direct what is promised as "the breathtaking water-themed show, which is destined to be the most spectacular production the world has ever seen. The show will be housed in a 2,000-seat state-of-the-art theatre incorporating one of the most impressive commercial pools in the world."

The City of Dreams also has an electronic aquarium with digital fish and a Hard Rock Hotel.

The grand opening of the Hard Rock Hotel, located across the street from the Venetian, featured the traditional ceremonial guitar smash and the donation of eight brand new Epiphone guitars to local universities.

As expected, Hard Rock memorabilia showcases icons of music from early rock n' roll through today's current artists while paying homage to well-known artists who are local to the region.



Jacky Cheung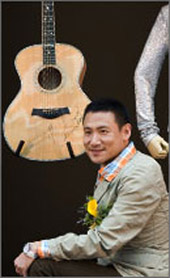 Memorabilia from Chinese Superstar Jacky Cheung marked the Hard Rock's first collection from a Chinese artist. Cheung, one of China's biggest music superstars, donated items from two of his world tours - a guitar, two sequined outfits and a scarf woven with metal chains that Cheung wore during his 2007-2008 world tour, in which he performed over 105 shows in 58 cities, attracting more than 2 million fans.

The launch of the Jacky Cheung Hard Rock Memorabilia Collection also marked the first joint charitable action as Cheung, and the Hard Rock donated $74,400 to the Children's Cancer Foundation and ORBIS Macau, the nonprofit, global development organization whose mission is to eliminate avoidable blindness in developing countries.

In addition to Cheung's memorabilia, Hard Rock Hotel Macau received personal items from some of Asia's biggest music stars including BoA Kwon, Dick Lee, New Pants, Sober, Rebuilding The Rights Of Statues, Yongmei Hu, and Asanee-Wasan.

From the guitars donated by Beijing indie bands Rebuilding The Rights Of Robots and Sober to the dresses donated by world-renowned concert pianist Yongmei Hu, Hard Rock Hotel Macau's memorabilia displays are touted as one-of-a-kind. Oh, yes - there is also a Bob Dylan fedora and a Madonna bustier.



It looks a lot like the Stratosphere in Las Vegas or Seattle's Space Needle, but it's the Macau Tower, at 1109 feet, taller than Auckland's Sky Tower, Paris' Eiffel and Sydney's AMP Tower. The SkyJump takes guests on a 20 second flight over the breathtaking cityscape of Macau, and is the highest adventure of its kind around the world. Taking off from the outer rim of Macau Tower 764 feet above ground, it is an astounding 134.5 feet higher than the only other Sky Jump in the world at the Sky Tower Auckland. The Macau Tower Convention & Entertainment Centre (MTCEC) fronts onto the Pearl River and the Nam Van Lake development. Photo Macau Convention Bureau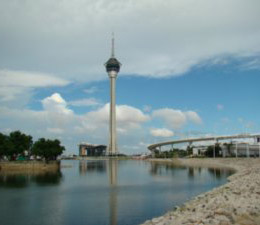 There are differences between Sin Cities West and East.

Macau doesn't yet cater to the convention trade and the visitors only stay an average of 1.3 nights each, compared with 3.5 nights in Las Vegas. Macau's $13.8 billion-a-year gambling business doesn't come from the Atlantic City-type day tripper with nickels in paper cups. Rather, Macau gambling revenue is built on serving the wealthiest of gamblers.

Las Vegas will ply the gambler with free booze hoping the alcohol helps loosen financial inhibitions.

What Macau gamblers are served is basically non-alcoholic presented with dignity.

Cocktail waitresses are in restrained slacks and blouses. In Vegas the cocktail waitresses are required to dress to tease. In Macau cigarette girls abound - a job category that fell off the Las Vegas employment radar after the dangers of smoking became known.

Macau casino atmosphere is more Monaco's Monte Carlo or early Las Vegas, rather than the jazzed up, bell ringing version that identifies the Vegas high-decibel casino scene.

While Macau casinos have thousands of slots; 3,400 in just the Venetian and images of dragons and the Great Wall of China adorn many of the Sands' 1,254 slot machines - the favorite games are Baccarat, dice, Sic-Bo, fan tan, a game in which players wager on the number of plastic buttons that are randomly scooped under a cup, and yee hah hai, in which wagers are placed against the outcome of three rolled dice. Pai gow, a game of Chinese dominoes, is also popular. There is some noise by the slots but the aural affects are aimed neither to entice nor distract.



All You Can Drink Beer Buffet at the Macau Venetian. Photo by Michael Ashleman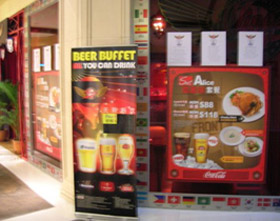 The Asian takes gambling seriously. Those wagering are intent and focused, drinking bottled water, coffee or hot tea with milk. They enjoy alcohol, but it will be as stand alone experience. The Venetian even has an all you can drink beer buffet.

Hotel security makes going through the airport version a cake walk. Hotel patrons pass through metal detectors. Security guards are alert. The stereotype of the sleeping guard doesn't exist. While the Hong Kong official languages are English and Cantonese, in Macau the vocalization choices are Portuguese, Cantonese and English.



Wynn Macao Resort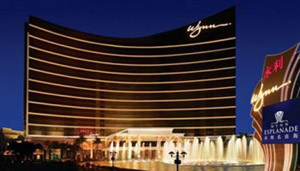 Wynn Macau boasts 600 rooms all with the same attention to detail as the Vegas properties.

The entrance to the casino features a massive three-dimensional map of the Zodiac in bronze and directly above it, on the domed ceiling, each of the Chinese Star Signs corresponding to the positions on the floor. It is done on a stylish but overwhelmingly grand scale. The casino itself is much more understated featuring a cream, red and gold décor, low soft-lit ceilings and pillars.

The hotel's shopping esplanade has names familiar with customers at the Wynn Vegas - Vuitton, Bvlgari and Chanel.

There is a Vegas style performance lake where lofty plumes of water and fires shimmer and dance through the air to classical and popular music, as well as Broadway show tunes. To bring the illumination of water, light, color and fire to life, the Lake houses over 200 water nozzles and shooters and holds 800,000 gallons of water.

In December, 2007 MGM Grand put its paw down in Macau. With its retro beige facade, the Grand is MGM's first entry into Asia, although the MGM Mirage has always had an excellent Asian consumer base.

The $1.25 billion MGM Grand-described as "an eclectic mix of European architecture, Chinese minimalism and art deco" is 35-stories with a towering atrium with a glass ceiling that's 20 feet high modeled on the central train station in Lisbon, a nod to the territory's Portuguese heritage. The lobby features Salvador Dali paintings behind the front desk and a Dali sculpture in the main foyer. Abstract hand-blown glass sculptures by Dale Chihuly are scattered around the plush marble lobby, while a life-sized Salvador Dali statue of a girl skipping rope sits on the lawn outside.

The hotel-resort features a daily after sunset Lights & Sounds tribute, where images of varying themes are projected onto the 82-foot tall European-inspired façades under the crystal clear sky dome, inspiring guests to live each day to the fullest.

Macau charges no value-added tax on purchases of luxury goods and most hotels have duty free shops.



Broadway To Vegas is supported through advertising and donations. Priority consideration is given to interview suggestions, news, press releases, etc from paid supporters. However, no paid supporters control, alter, edit, or in any way manipulate the content of this site. Your donation is appreciated. We accept PAYPAL. Thank you for your interest.


ART AND ABOUT


ALL THE WORLD'S A STAGE AND PERFORMANCE ART two related exhibitions are currently on display at the Dallas Museum of Fine Art.

All The World's A Stage showcases nearly 125 works spanning 2,600 years of human creativity, including paintings, sculptures, photography, and objects from around the world, illustrating how dance, music, and theater performance is an essential human instinct.

Encompassing all time periods and cultures, and a broad range of media, the exhibition features such masterpieces as Pietro Paolini's Bacchic Concert, Jean-Antoine-Théodore Giroust's Oedipus at Colonus, Pablo Picasso's The Guitarist, Romare Bearden's Soul Three, and a group of Edward Degas's pastels of ballet dancers, as well as masterworks from the Museum's distinguished collections from Africa, Asia, and the Pacific. Organized across time and culture, thematic groupings of artworks in the exhibition include why we perform, how we perform, who is a performer, where performances take place, and what makes a performance.

Performance Art showcases the work of six international and American artists who have used the forms and ideas surrounding theater, opera and performances starting points for an exciting array of paintings, sculpture, films, and installations.

Drawn from Dallas Museum of Art and important private collections, this extensive presentation will include British-Nigerian artist Yinka Shonibare's film Un ballo in maschera(A Masked Ball), based on Giuseppe Verdi's opera of the same name that is a brilliant reimagining of dance, costume, and narrative; Finnish artist Eija-Liisa Ahtila's quietly intense and atmospheric evocation of an ill-at-ease mind, the three-screen film work Talo/The House; a new installation work by Dallas-based artists Frances Bagley and Tom Orr based on the spectacular sets and costumes they designed for a 2006 Dallas Opera production of Verdi's Nabucco; and a selection of Argentine artist Guillermo Kuitca's powerful paintings and drawings based on album covers and seating charts of major theaters and opera houses; and David Altmejd's spectacular sculpture, The Eye, that he created in conjunction with a recent Metropolitan Opera production of John Adams' Doctor Atomic.

Of particular interest are the studies for the curtain for the Winspear Opera House that Guillermo Kuitca created. This major commission marks the first time Kuitca has designed a curtain for a performing arts venue.

The exhibitions includes a presentation space within the galleries that will host a variety of performers at special times throughout the exhibition. Last Friday a discussion Perfect Relationship: Art and the Theatre of Jerome Robbins conducted by Amanda Vaill, best-selling author of Somewhere: The Life of Jerome Robbins focused on the surprising inspiration Robbins found in the work of artists such as Marc Chagall, Maurice Prendergast, Erte, and even Piero della Francesca.

This coming Wednesday, October 21, a conversation with Guillermo Kuitca will be presented. In honor of his inclusion in the exhibition and the premiere of his design for the stage curtain at the new Winspear Opera House, artist Kuitca will join Noah Simblist, Associate Professor of Art at SMU, and Charles Wylie, the Lupe Murchison Curator of Contemporary Art at the Dallas Museum of Art, for a discussion of his work. Born in Buenos Aires, Argentina, Guillermo Kuitca is one of the most important Latin American artists working today. His work finds inspiration in the realms of architecture, theater, and cartography. Kuitca's work has been featured in major solo and group exhibitions throughout the world and is held in several major international collections, including New York's Museum of Modern Art (MOMA), the Tate Modern in London, and the Museo Nacional Centro de Arte Reina Sofía in Madrid.

All The World's A Stage: Celebrating Performance in the Visual Arts continues through February 28, 2010 at the Dallas Museum of Art, while Performance Art is on display through March 21, 2010.





THE MUSIC GOES ROUND AND ROUND


CHITA RIVERA: AND NOW I SWING is a two time Tony Award winner, recipient of the Presidential Medal of Freedom and The Kennedy Center Honor. For decades she's been a take no prisoners performer. This, her current CD released on the Yellow Sound boutique label, shows a more intimate, personal side of the legendary performer.

While Chita does cut loose on the first track with I Won't Dance/Let Me Sing, and on the fourth selection, Sweet Happy Life/Mas Que Nade with an intense Carousel, on the rest of the selections Chita's voice blends into the orchestra almost as another instrument, rather than as a singer belting out the notes or dominating the spotlight. This in an intimate experience - as though Chita and a few of her talented friends came over for dinner and then starting performing in your living room.

No sweeping violin section or wild brass. Soft, familiar, comfortable. Chita singing, but communicating in a personal, "just for you" performance.

The lyrics to the 10th track, Circle of Friends, perhaps best explains this album - "This is a song for my circle of friends." So is the CD - of which Chita has many.

Arrangers; Mark Hummel, Andrew Ezrin, Sam Davis, Carmel Dean, Michael Croiter and Brian Knonin.

Orchestrators; Mary Ann McSweeney, Andrew Ezrin, Sam Davis, Michael Croiter and Mark Hummel.

Musicians:
Piano - Andrew Ezrin, Mark Hummel, Carmel Dean
Bass: - Jim Donica
Drums. Percussion, Marimba, Glockenspiel and Vibraphone - Michael Croiter
Guitar - Brian Koonan and Michael Croiter
Trumper and Flugelhorn - Trevor Nuemann
Reeds - Kristy Norter
Trombone - Mike Fahn
Strings - Claudia Chopek and Clay Reude
Cello - Clay Reude

Tracks:

I Won't Dance/Let Me Sing
Nowadays
Where Am I Going
Sweet Happy Life/Mas Que Nada
Love and Love Alone
Carousel
Not Exactly Paris
I Don't Remember You
More Than You Know
Circle of Friends
A Nightingale Sang in Berkley Square

Enter our contest to win the new CD Joshua Bell: At Home With Friends, courtesy of Sony Music. This is a fabulous CD. See Broadway To Vegas column of October 11, 2009
E-mail Broadway To Vegas the name of one person besides Bell on the CD - either a performer or a musician.

All entries with a correct answer will be placed into a drawing. Two winners will be drawn. All entries must be receives by 11:59 EST Saturday, October 24, 2009.

All entries must contain the entrant's name and complete mailing address. All information is kept confidential.

Winners will be notified by E-mail and listed only by their name (or, if specifically requested - initials) and state in the Broadway To Vegas column of November 1, 2009.


AARP LAS VEGAS CONVENTION FEATURES ENTERTAINMENT FOR GROWNUPS
Jane Seymour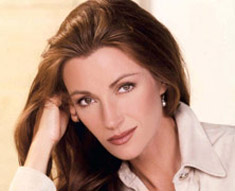 The active over-50 crowd - card carrying members of the AARP - descend upon Las Vegas this week for the 2009 AARP Presents Vegas@50+, an annual National Event & Expo at the Sands Expo and Convention Center October 22-24. The convention promises to present entertainment for grownups.

Geared for the growing population of aging baby boomers - who until a year ago were planning vacations and now are worried about hanging on to what they've got - will spend three days and nights listening to celebrity speakers, informative panels, exhibitors, concerts, covering topics from lifestyle and healthcare, from fitness to finances, as well as sexuality, midlife dating, and careers.

The event kicks off its musical performances with Gloria Estefan and closes with Faith Hill. Other entertainment by The Duke Ellington Orchestra, Tito Puente, Jr., Kool & the Gang and dance-show band The Zippers.



Earvin "Magic" Johnson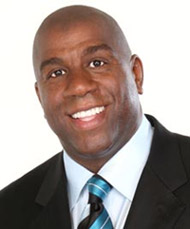 The schedule includes fitness sessions with tennis player Martina Navratilova and basketball's Magic Johnson. There are motivational speakers and bestselling authors, such as Gail Sheehy who penned Passages, poet Maya Angelou, designer Carmen Marc Valvo and Ronan Tynan who overcame formidable personal challenges to become a physician, a world-renowned Irish singer and motivational speaker - addressing attendees on an assorted range of topics including memory and brain function.

Special events feature an assortment of the famous including Garry Marshall, Penny Marshall, Jane Seymour, Al Roker, Jonathan Roberts, from the hit ABC show, Dancing with the Stars, Emmy Award winner Doris Roberts, John Amos, star Trek's George Takei and Steve Guttenberg who has been a leading man - not only in the movies - but in the lives of foster children. Close to his heart is the Guttenhouse Project, which children phasing out of foster-care programs can call home. Guttenberg is also raising $7 million to provide eyeglasses for 50,000 sight-challenged youngsters whose families cannot afford eye care.



Norman Lear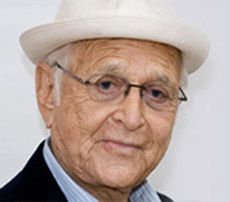 The Evolution of Television is a session with pioneering producer, Norman Lear who will be honored for a lifetime of dedication, vision and commitment to television, filmmaking, philanthropy, political and social activism. That ceremony will take place during Friday night's banquet at the Wynn Resort.

Lear is one of the most influential individuals in the history of U.S. television creating All in the Family; Sanford & Son; Maude; Good Times and many more ground breaking programs. Additionally, he founded People For the American Way.

During the same gala evening, the National Academy of Television Arts and Sciences will present AARP with its prestigious Trustees Award for its leadership in communication through print, television and web innovation.


INTERNATIONAL EXHIBITION OF MUSICAL INSTRUMENTS ATTRACTS 25 COUNTRIES


A record number of 43,239 visitors from 24 countries and regions are attending Asia's biggest musical instrument show which began Wednesday and continues through tomorrow at the Shanghai New International Expo Center.

Pavilions set up by Czech Republic, France, German, Italy, the Netherlands, Scandinavia, Spain, UK and China's Taiwan are showcasing new instruments and technologies.

The four-day event, which is sponsored by the association, INTEX Shanghai and Messe Frankfurt (HK), has exhibits from 1,133 exhibitors.

Running since 2002, Music China has become the biggest annual fair for music products in Asia. Organized jointly by INTEX Shanghai, China Music Instruments Association (CMIA) and Messe Frankfurt (HK), its broad product mix encompasses both western and traditional Chinese instrument, sheet music, music software and hardware and accessories, assembling the entire music scene at a single fair.

Wide ranging seminars on musical knowledge and instruments were held and forums ranged from those specifically for conductors to sessions on how to attract a musical population from non-traditional groups (the elderly, the very young, or the middle aged), to how to organize concerts and grow the market to how to run a music store.

Customs statistics showed that China exported musical instruments valued at $1.52 billion in 2008, up 24.4 percent over 2007, and imported $196 million worth of products, an increase of 19.3 percent. Attendees were told that "China is becoming the world's biggest musical instrument market."

According to the instrument association, a majority of Chinese-made musical instruments were sold to the markets in the United States, German, Japan, Hong Kong, Britain, Belgium, South Korea, Brazil, the Netherlands and Canada.



SKYLIGHT OPERA THEATRE IN MILWAUKEE ANNOUNCES FIRED ARTISTIC DIRECTOR BILL THEISEN WILL RETURN Theisen's firing this past summer triggered a flood of resignations and protests from artists and donors who supported him. On Wednesday it was announced he'll return to his original position. The news release from Joan Lounsbery, Interim Managing Director of the Skylight Opera Theatre, states it has reappointed William Theisen as its artistic director effective immediately through June 30, 2011.

He plans to direct up to two shows next season, which will reflect a program planned collaboratively with Interim Artistic Director Colin Cabot. Although Cabot will no longer be on staff, he will attend Skylight Night, the company's annual gala, on October 24, and will also attend the November 11 Annual Meeting.

The Skylight's new management team will be fully in place on November 16, when Amy Jensen assumes the job of Managing Director, an appointment announced earlier.


SWEET CHARITY


THE HARMAN CENTER FOR THE ARTS ANNUAL GALA

Sir Ian McKellen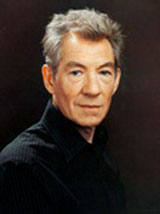 Presenting the William Shakespeare Award for Classical Theatre to Sir Ian McKellen.

Featuring performances by: Soprano Ashleigh Semkiw, introduced by Lorin Maazel; Step Afrika!; Stew, the Tony Award-winning creator of Passing Strange; Synetic Theater's A Midsummer Night's Dream and the Actors of the Shakespeare Theatre Company.

Presented annually, the "Will Award" honors an artist whose accomplishments have made a lasting contribution to the field of classical theatre and widened the appreciation of Shakespeare across the world. In addition to his well-recognized role in recent feature films, Sir Ian is widely celebrated as one of the leading classical actors of our time.

The Sidney Harman Award for Philanthropy in the Arts will be given to Heidi and Max Berry. The Harman Philanthropy Award honors those whose generosity has made a significant impact on the performing arts in our nation's capital. This year Heidi and Max Berry are honored. Heidi, who passed away earlier this year, served as a Trustee of the Shakespeare Theatre Company for more than 10 years.

In addition, a one-night-only performance of Sir Ian McKellen's one-man show A Knight in Harman Hall takes place on Thursday, October 29. This benefit performance follows Sir Ian's acceptance of the William Shakespeare Award for Classical Theatre as part of next Sunday's Gala.

While Sir Ian has long been known as one of the world's great Shakespearean actors, he has recently attracted wider fame and attention for his portrayal of Gandalf in the Lord of the Rings trilogy and as well as his role as Magneto in the popular X-Men films. His distinguished acting career had its origins on the stage, where he has appeared in over 250 productions, garnering multiple Tony and Olivier Awards. In 1979 he was awarded the Commander of the British Empire for his services to drama.

His solo performance weaves together stories of his early experiences in the theatre, his advocacy for gay rights and his more recent world-wide acclaim and film celebrity.

All proceeds benefit the Free For All and the artistic programs of the Shakespeare Theatre Company.

Black tie Gala takes place Sunday, October 25. Sidney Harman Hall, Washington, DC.

THE PRS FOR MUSIC MEMBERS BENEVOLENT FUND celebrating its 75th Anniversary is presenting a special fund-raising concert. Backed by Bill Wyman's Rhythm Kings throughout the show, artists will include: Jan Akkerman, Melanie C, Paul Carrack, Kiki Dee, Chris Difford, Georgie Fame, Robin Gibb, Mark King and Mike Lindup (Level 42), Martin Taylor, Bill Wyman, Mick Hucknall and some Very Special Guests.

The Faces have also announced that, after 37 years, they will be reforming for one night to help a cause very dear to their heart. The original line-up read Ronnie Wood (guitar), Kenney Jones (drums/percussion), Ian McLagan (keyboards), Ronnie Lane (bass) and Rod Stewart (lead vocals). Unfortunately Rod Stewart won't be able to be there; however the missing members, Ronnie and Rod, will be replaced for the night by old friend Bill Wyman on bass and, by special invitation, a selection of very special vocalists.

It is their way of giving something back to fellow musicians, songwriters and composers in need, maybe those nearing retirement with limited pensions, those suffering hardship because of illness and families of those experiencing particular difficult times.

The Fund helps and supports musicians, songwriters, composers and their dependents, wherever they are, by awarding grants or loans. It offers a lifeline in times of financial stress and, in doing so, reinforces a very real and, in these days, much needed sense of community.

PRS for Music today has over 60,000 songwriter, composer and music publisher members, collecting and paying royalties to them whenever their music is played, performed or reproduced. With the rapid growth of the music industry, it is anticipated that in the coming decades its benevolent fund will prove particularly vital for many. Sunday, October 25 at the Royal Albert Hall in London.






SPREADING THE WORD


ONCE IN A LIFETIME

Edward Asner records in front of a live audience for LA Theatre Works' nationally syndicated radio theater series. Photo: DeBartolo Performing Arts Center Ed Asner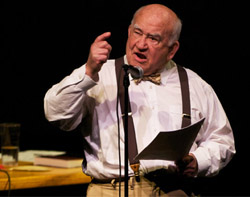 Written by George S. Kaufman and Moss Hart. Adapted and directed by Christopher Hart, a Tony Award-nominated writer, director and producer, who is Moss Hart's son. Starring Edward Asner and Jonathan Silverman. Joining Asner and Silverman on stage will be Caroline Aaron, Jen Dede, Jeanie Hackett, Katharine Leonard, Joe Liss, Michael Manuel, Kellie Matteson, Jon Matthews and Sarah Rafferty.

It's 1929, as The Jazz Singer hits the silver screen and the "talkies" promise to change movies forever. Enter three down-and-out vaudevillians who hatch a hare-brained scheme to "make it big" in Tinsel Town. Their plan? To open a voice academy for the witless stars of silent movies. The only things standing in their way are ditzy starlets and power-hungry movie moguls.

All performances are recorded to air on L.A. Theatre Works' syndicated radio theater series, which broadcasts weekly on public radio stations nationwide and can be streamed on demand.

October 21–25 at the Skirball Cultural Center, Los Angeles.

THE ROYAL OPERA HOUSE is mounting a major new educational program including a competition aimed at encouraging 11 to 14-year-olds to write their own fanfares - the best of which will be recorded by its orchestra and used to replace its historic bell which summons patrons to their seats to mark the start of a production.

Youngsters are also being urged to write their own operas and perform them in the presence of members of the Royal Opera House, Paul Reeve, its director of education, said: "We are now witnessing the scene of prime time television (where) singing and dancing have become cool again." He added: "Creativity is also something that's considered more important in schools. It isn't all geared towards the core skills and the three R's any more. "All the research shows that if there's one skill needed by the 21st century workforce it's creativity. "The Government has got it as part of its economic agenda now. Teachers are having to prepare youngsters for a world in which they don't know what jobs will exist in a few years' time."

The new fanfare competition require that all entries must be no longer than thirty seconds. The winning entries will be played before performances beginning June 2010.





OTHER PEOPLE'S MONEY


MAD MEN AND BROOKS BROTHERS

The suited up Mad Men (LtoR) Vincent Kartheiser (Pete Campbell), Rich Sommer (Harry Crane), Jon Hamm (Don Draper); Bryan Batt (Salvatore Romano) John Slattery (Roger Sterling) and Joel Murray (Freddy Rumsen). Photo:AMC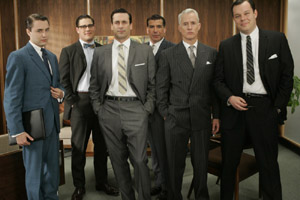 have teamed to design a line of custom-made suits, inspired by Don Draper and that of his cohorts at the fictional New York advertising agency, Sterling Cooper. on the hit television series. Brooks Brothers has worked with Mad Men costume director Janie Bryant to create wardrobe for the show, now in its third season.

The retailer - also the official clothier of the Lincoln Center Jazz Orchestra - has dressed many of the Mad Men cast members for awards shows and special events in the past three years, even hosting a cast party at its Rodeo Drive, Los Angeles location last fall.

Bryant has had significant creative input in designing the 250-piece collection of tailor made suits which will feature specially created Mad Men labels and retail for around $998. The custom-made suits will be sold exclusively in 10 Brooks Brothers stores and online at a specially created Website beginning October 19, but only available until the season three finale of Mad Men on November 8.

MICHAEL McKEAN currently starring in Superior Donuts - and celebrating his birthday yesterday - proved he's more than just a pretty face by staging an impressive win on a celebrity version of Jeopardy, earning $50,000 for blastoma research. McKean now advances to the semi-finals where he will compete against the equally bright Andy Richter.

CLUBBED THUMB the New York City based theater group, is the recipient of the $50,000 MetLife/Theatre Communications Group (TCG) A-ha! Program Do It grant. Also, Clubbed Thumb just selected Libby Emmons' Zeropia as the winner of their $15,000 Biennial Commission.

MetLife Foundation and TCG partnered last year to create the A-ha! Program, designed to foster creative thinking and action among TCG member theatres. As part of the program, the Do It grant supports the implementation and testing of new ideas, supporting risk-taking, reflection, experimentation and the development of creative strategies.

Clubbed Thumb's winning proposal is to partner with a yet to be determined larger theater for co-curation and co-production. The two theaters will mutually choose, staff and cast a play to be developed, rehearsed and presented in a one week run in Clubbed Thumb's June 2010 Summerworks festival, followed by a longer run at the larger theater.

Theatre Communications Group (TCG), the national not-for-profit organization for the American theatre, exists to strengthen, nurture and promote the professional not-for-profit American theatre. Its programs serve nearly 700 member theatres and affiliate organizations and more than 12,000 individuals nationwide.

In 2005, Clubbed Thumb inaugurated The Clubbed Thumb Biennial Commission, which awards a playwright $15,000 to write a play for the company. The commission was created to encourage the writing of plays that, in addition to Clubbed Thumb's usual parameters, consider the relationships between truth, power, history and personal responsibility. For each commission, Clubbed Thumb asks a question or poses a theme to serve as a jumping-off point for this examination. The theme for year 2009-2010 is The Crisis of Confidence Speech. Clubbed Thumb received over 150 applications from all over the world. The proposals were read blind by a four-person panel and Libby Emmons' Zeropia was chosen as the winner.

PAUL ANKA is not suffering from any memory problems. Sharp as a tack, when he heard that piano playing, he knew those fingers tinkling the ivories were his - playing on a song This Is It - originally called I Never Heard which he co-wrote with Michael Jackson in 1983. Also being adept at reading, the consummate stage performer discovered that he wasn't given credit.

Fortunately, Michael Jackson's estate didn't dawdle in admitting what is now being termed "an innocent mistake." Anka is being given appropriate writing credit and 50% of the publishing rights.

If you'd like to see Anka on stage he's bringing his talent to Capital One Bank Theatre at Westbury, NY on Saturday, October 24. Next Sunday he can be enjoyed at the Mohegan Sun Casino in Uncasville, CT.

GARTH BROOKS

Garth Brooks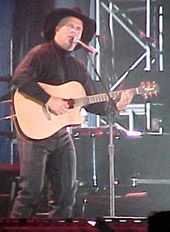 will end his self imposed retirement to become a Las Vegas headliner. The country music icon will perform at Steve Wynn's Encore Hotel. That hotel's theater has been dark since the death of Danny Gans.

Steve Wynn isn't afraid to take a change as evident in his booking Avenue Q, nor is he a financial fool. However, booking Garth is not without risks. The 1500 seat theater will have all tickets priced at $125 plus taxes and service charges. Up to 200 of the best seats can be held back by the hotel and casino for their VIP customers. Thus, a paying customer in the back row will have anted up the same as the guy in the first row.

$125 isn't all that cheap. For the entire show to be Brooks and his acoustical guitar - period - will attract the hard core fans. Then comes the big question mark. Brooks has left himself some wiggle room saying that later on he may bring in other acts to join him or even add a band.

In a town built on excess, will the marginal Garth fan pony up that kind of money for a seat in the back of the room to listen to a singer and his guitar? Time will tell.

Brooks will perform four weekend shows per week. The first section of performances are; Dec. 11-13, Jan. 1-3, Jan. 22-24, Feb. 12-14 and Feb. 26-28. As for the lucrative contract Brooks said, "I didn't think (Wynn) could afford me. I was wrong."

If all of the remaining 1,300 non-comped seats sell out at $125 each then every week-end gig would gross $650,000. Key to the contract was enabling Brooks to continue to live near his children. Thus, Wynn is providing Brooks with a plane so that he can commute to work - performing in Vegas on week-ends while living in Owasso, Okla. Upon successful completion of the five-year contract the plane then belongs to Brooks.

Brooks retired from performing in 2000 amid rumors of marital problems. In 2001 Brooks and his wife Sandy Mahl divorced. Brooks married Trisha Yearwood in 2005. In 2007 The Recording Industry Association of America (RIIA) honored Brooks with a career award after he passed Elvis Presley to become the top-selling solo artist in U.S. history. At the time, he had sold more than 123 million albums.



LADY WITH ALL THE ANSWERS by David Rambo. Directed by B. J. Jones.

Starring two-time Tony winner Judith Ivey as the late advice columnist Ann Landers.

Landers finds herself writing a column about a new kind of heartbreak - her own. Drawn from Landers' life and letters, The Lady with All the Answers portrays the wise, funny, no-nonsense woman who was, in fact, one of the most influential figures in America by virtue of the millions of readers who wrote to her seeking her indispensable advice and sometimes controversial opinions on matters ranging from marriage, divorce, life, death and sexuality, to the proper way to hang a roll of toilet paper in the bathroom.

The production features set design by Neil Patel, costume design by Martin Pakledinaz, lighting design by Nicole Pearce, sound design by Kevin O'Donnell and wig design by Paul Huntley.

At the Cherry Lane Theatre in New York City.

PAMELA ANDERSON will make her pantomime debut as the Genie of the Lamp this Christmas in London. Over the Christmas holiday season pantomime is a time honored British tradition. Anderson is not the first American to cross the pond for a pantomime production.

Henry Winkler, Stefanie Powers, Mickey Rooney, Danny Kaye and Patrick Duffy have all done a star turn as have Sir Ian McKellen and Britt Ekland.

Anderson best known CJ Parker in Baywatch, will appear as a guest star in Aladdin for two weeks - from Sunday, December 12 to Sunday December 27 - at the New Wimbledon Theatre in London.

THE TURN OF THE SCREW David McVicar's South Bank Show Award-winning production of Benjamin Britten's The Turn of the Screw returns to the London Coliseum.

Based on Henry James's Victorian ghost story, The Turn of the Screw is a hauntingly atmospheric and ambiguously twisted tale of corrupted innocence. A governess is charged with caring for two children abandoned by their guardian at his country house. She sees the figure of an unknown man. It is Quint, the master's valet, who has come for the boy. But Quint is dead…

Former ENO Music Director Sir Charles Mackerras conducts a stellar cast reuniting Rebecca Evans, Ann Murray and Cheryl Barker, with Michael Colvin as Quint.

Designer Tanya McCallin; Movement Director Andrew George; Lighting Designer Adam Silverman.

A production of the Mariinsky Theatre, Russia. Original production (2006) sponsored by the Mariinsky Theatre Trust (UK)

October 22 - 30 and November 4 - 9 London Coliseum.

MARY POPPINS has welcomed to the cast the show's original London star, Olivier Award winner Laura Michelle Kelly; Tony Award nominee Christian Borle playing chimney sweep Bert; Jeff Binder as Mr. Banks; Jenny Galloway reprising her role from the West End production as Mrs. Brill; Michael McCarty as Admiral Boom, returns to the role he created on Broadway. Mounted at the New Amsterdam Theatre in NYC the show has also seen a song change. Anthony Drewe and George Stiles penned Playing the Game, which replaces Temper, Temper.

THE PALM SPRINGS FOLLIES STARRING SUSAN ANTON

Susan Anton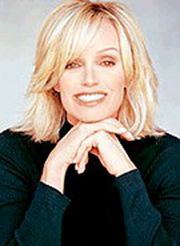 Let The Good Times Roll when she mades a return engagment to kick off its all-new show which includes a spectacular holiday segment. Beginning October 28, the gorgeous Anton returns to the Plaza Theatre stage with her very special tribute to the holiday season - with songs both traditional and contemporary. From Boogie Woogie Santa Claus to such classics as Count Your Blessings and Have Yourself A Merry Little Christmas, Anton delivers this season's Follies promise (as well as show title) to Let The Good Times Roll!

The Las Vegas resident co-starred in the original Broadway cast of Tommy Tune's Tony-Award winning musical, The Will Rogers Follies. Before that, she had done a straight dramatic role on the Great White Way in Hurlyburly, David Rabe's Pulitzer Prize-winning play directed by Mike Nichols. She co-starred in the Las Vegas production of the Broadway musical, Hairspray, opposite Harvey Fierstein. Anton stars in the Follies through December 31. The Fabulous Palm Springs Follies has been seen by nearly three million patrons, and celebrates the music and dance of the '40s, '50s and '60s with a cast ranging in age from 56 to 86 years young. The Follies is housed in downtown Palm Springs' historic Plaza Theatre-a charming, neon-encrusted, storybook old movie house, which is an attraction unto itself.

LOVE, GOD, SEX (and other stuff I don't have), Rick Reynolds' solo show directed by Tony Award winner Jason Alexander.

This show is Rick's take on his tempestuous life. Personal confessions, gut-wrenching personal confessions and high hilarity are all part of Rick's story. Love, God, Sex (and other stuff I don't have) was formally presented at the Marsh Theatre under the title Only the Truth is Funny – Mid-Life at the Oasis. This production is part of the New Works @ Marines Series.

Previews begin October 19 at the Marines Memorial Theatre in San Francisco, officially opening on November 9 with performances through November 17.

LIFE IS A DREAM by Pedro Calderon, Helen Edmundson's new version of Calderon's richly poetic, epic masterpiece explores illusion, reality, fate and destiny against the backdrop of a mythical kingdom. Directed by Jonathan Munby.

Starring Rupert Evans, Kate Fleetwood, Sharon Small and Dominic West.

'If I'm asleep, don't let me wake. If this is real, don't let me dream'.

To protect the country from the horrors prophesied, Segismundo is condemned for all eternity. Banished to a secret world high in the mountains and cut off from the sun, he can only dream of a life reversed: of palaces, empires, freedom and revenge.

Designer: Angela Davies - Lighting Designer: Neil Austin - Composer & Sound Designer: Dominic Haslam - Composer & Musician: Ansuman Biswas - Movement Director: Mike Ashcroft.

Performances through November 28 at the Donmar Warehouse in London.

MEMPHIS a new rock musical with book and lyrics by Joe DiPietro. Music and lyrics by Bon Jovi's David Bryan. Tony nominee Christopher Ashley directs.

Chad Kimball stars as DJ Huey Calhoun with Montego Glover as his muse, Felicia Farrell. The duo originated these roles at the La Jolla Playhouse in August 2008 before the production transferred to Seattle's 5th Avenue Theatre last February. Memphis also features J. Bernard Calloway as Delray, James Monroe Iglehart as Bobby, Cass Morgan as Gladys Calhoun, Derrick Baskin as Gator and Tony nominee Michael McGrath as Mr. Simmons.

The Memphis ensemble includes Jennifer Allen, Brad Bass, Tracee Beazer, Kevin Covert, Hillary Elk, Bryan Fenkart, Dionne Figgins, Rhett George, John Jellison, Candice McCall, Sydney Morton, Vivian Nixon, John Eric Parker, Jermaine R. Rembert, LaQuet Sharnell, Ephraim Sykes, Cary Tedder, Danny Tidwell, Daniel J. Watts, Katie Webber, Charlie Williams and Dan'yelle Williamson.

This production takes place in the smoky halls and underground clubs of the segregated '50s where a young white DJ named Huey Calhoun fell in love with everything he shouldn't: rock and roll and an electrifying black singer. Memphis is an original story about the cultural revolution that erupted when his vision met her voice, and the music changed forever.

Based on a concept by George W. George, Memphis features choreography by Sergio Trujillo, scenic design by David Gallo, costume design by Paul Tazewell, lighting design by Howell Binkley and sound design by Ken Travis.

The production officially opens on October 19 at the Shubert Theatre in NYC.





WHO'S WHERE


SOUL JAZZ OF THE 60s The music of Cannonball Adderley, Art Blakey, Horace Silver, and Nancy Wilson featuring Wess Anderson, Benny Green, Nnenna Freelon, Nicholas Payton, Terrell Stafford, Kenny Washington and more. Part of the Jazz at Lincoln Center program. Free Pre-Concert Discussion, October 22-24 hosted by Jazz at Lincoln Center's Ken Druker. Featuring: October 22 and 24: Drummer and music director Kenny Washington. October 23: Saxophonist and music director Wess Anderson. Rose Theater, NYC.

JERRY SEINFELD opens a two night gig Friday, October 23 at the Kravis Center in West Palm Beach, FL.

BRYAN ADAMS brings his tour to the Gusman Center in Miami on Friday, October 23. On Saturday the show is at the Florida Theatre in Jacksonville.

ROGER DALTREY continues his Use It or Lose It Tour with a show Tuesday, October 20 at the Paramount Theatre in Denver. Thursday finds him at the Winstar World Casino in Thackerville, OK. On Saturday the tour stops at the Hark Rock Hotel in Biloxi, MS and next Sunday, October 25, he can be enjoyed at the Florida Theatre in Jacksonville, FL.

U2 AND THE BLACK EYED PEAS appears together this week with show today, Sunday, October 18 at the Oklahoma Memorial Stadium in Norman, OK. On Tuesday the show is at the University of Phoenix Stadium in Glendale, AZ and on Friday they are in Las Vegas with a gig at the Sam Boyd Stadium.

RICKY LEE JONES the Grammy Award winner has fourteen albums dating from her auspicious self-titled debut in 1979, Rickie Lee Jones has long since taken her rightful place as one of our premier female singer/songwriters. She performs October 27 at the McCarter Theatre in Princeton, NJ.

KISS brings their tour to the Pensacola Civic Center in Pensacola, FL on Monday, October 19. On Wednesday they guys at are At. Pete Times Forum in Tampa, FL. Another Florida stop takes place on Thursday at BankAtlantic Center in Sunrise,. On Saturday they are at the BJCC Arena in Birmingham, AL.

DAVID FOSTER AND FRIENDS on Friday, October 23, bring their wealth of talent to Madison Square Garden in NYC. Saturday finds them at the Prudential Center in Newark, NJ.

WEDNESDAY NIGHT AT THE IGUANA hosted by Dana Lorge and Richard Skipper. Christine Talbot-Sutin will be accompanying this week's guests which include: Stearns Matthews, Lois Morton, Leslie Orofino, George Stella and Susan Winter. October 21 at the Iguana VIP Lounge in NYC.

MILEY CYRUS brings her show to the New Orleans Arena on Tuesday, October 20. On Wednesday the performance is at the Fed Ex Forum in Memphis. Friday finds her at the KJCC Arena in Birmingham, AL and on Saturday she's in the spotlight at the Everizon Arena in North Little rock, AR.

ROBIN WILLIAMS continues his tour this week in Florida. The funnyman performs Tuesday, October 20 at the USF Sun Dome in Tampa. On Wednesday he opens a two nighter at the Seminole Hard rock Live in Hollywood. On Friday the show is at the UCF Arena in Orlando.



Next Column: October 25, 2009
Copyright: October 18 2009. All Rights Reserved. Reviews, Interviews, Commentary, Photographs or Graphics from any Broadway To Vegas (TM) columns may not be published, broadcast, rewritten, utilized as leads, or used in any manner without permission, compensation and/or credit.
Link to Main Page
---
Laura Deni



U.S. Postal Address: Post Office Box 60831, Las Vegas, NV 89160
CLICK HERE FOR COMMENT SECTION