! >
Broadway To Vegas
  
  REVIEWS INTERVIEWS COMMENTARY NEWS

| | |
| --- | --- |
| | |
LAURA BENANTI CE REVIEW - - THE MESSAGE IN THE PLAY - - CRITIC SYMPOSIUM - - SEX AND PLEASURE IN JAPANESE ART - - BALLET SPINNING HAS HEALTH BENEFITS - - PLAYWRIGHT MARIO FRATTI HONORED - - PRINCE GEORGE CHRISTENING ANNOUNCED - - FINANCIAL WOES FOR THE NEW YORK CITY OPERA - - DONATE . . . Scroll Down




Copyright: September 29, 2013
By: Laura Deni
CLICK HERE FOR COMMENT SECTION


WHERE DOES THE MESSAGE BELONG?
Logo for A Homecoming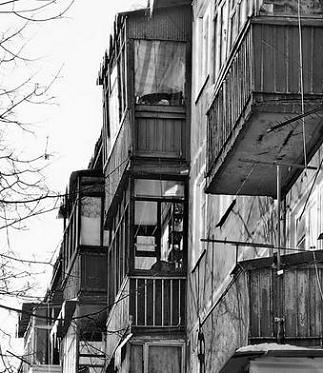 Who are the audiences who will benefit the most from watching a theatrical production about Alzheimer's?

Joe Beck's A Homecoming is a Fringe NYC drama which "heartbreakingly details the emotional devastation of Alzheimer's on one already-fractured family," will see the cast reunite to present a staged reading for the residents of New York City's Lott Residence for Assisted Living on Saturday, October 5th.

Among those cast members who are recreating their roles are Kevin Gilmartin, Neal Lerner, Renee Claire Bergeron, Alicia Fitzgerald, Nicholas Masson and Nicole Greevy.

"We're always on the lookout for interesting works that can be performed for our members," Dianne Ettl, Director of Recreation at The Lott Residence For Assisted Living, stated in a press release. "Our residents are very responsive to all types of live performances, and we have a Drama Club which presents excerpts from popular plays regularly."

Entertainment experiences of the residents have been varied. Daadi The Movie, directed by David Andrew Stoler and starring Laj Bedi, Rizwan Manji, Purva Bedi and Nana Mensah, was partially filmed at the Lott.

The description for Daadi is upbeat: "a star during Bollywood's Golden Age; now, she's an 87-year-old grandmother living in a senior home in Harlem. Daadi is the true story of magic and memory; and the difference between living and being alive."

With the cast and crew in attendance, the movie was screened "for all the senior residents" at The Lott Residence in Harlem, the original filming location. Ettl, who has been devoted to the Assisted Care Lott residents for a number of years, also helmed that event.

The official description for A Homecoming explains: "James, a former heavy drinker and a man whom by his own admission was not a good father to his three children, watches his beloved wife Lee, now in the advanced stages of Alzheimer's, slip further and further away. In an attempt bring his family together, Nurse Jill Callahan, who takes care of both Lee and James, suggests a final birthday party for Lee, to celebrate her life before the shadow of her condition takes her forever into a world of darkness. But the couple's children are not ready to forgive past hurts, waiting for the slightest excuse to lash out and destroy the happy illusion James and Jill are trying to create."

Broadway To Vegas contacted Ms Ettl, asking her why the production was being presented for the residents of the Assisted Living Residence, rather than for the residents of the other Lott properties. Was she concerned that the Assisted Care patients might find the production upsetting? If not, why? Wouldn't the residents of the other Lott facilities benefit more from seeing the staged reading?

As of deadline Ms Ettl had not replied. An offer was also extended for the author to answer the same questions.

Located at the north end of Central Park, with 127 apartments, Lott Assisted Living is the Manhattan's only assisted living facility that accepts Medicaid. "Lott serves as a state and national model for the quality of life that can be achieved for assisted living. The Residence is part of the Lott Community Development Corporation which was founded to build a better quality of life for New York's elderly, those who were formerly homeless, and individuals of low to moderate income."

The initiative began with Reverend Robert V. Lott, who died of cancer in 2002. "He saw in the many derelict buildings around him as the means to a better life for those in great need. With the help of city, state, and federal programs and the generosity of private benefactors, the first building was purchased and revitalized. Today, this community-based, non-profit organization owns and manages twelve apartment communities encompassing 27 buildings and almost 700 apartments. Lott CDC's buildings provide housing for households of all sizes, ranging from studios to three-bedroom apartments. One third of the organization's apartments are reserved for seniors age 62 and over."

Lott advertisements post assisted living resident endorsements by people stated to be in their 80's and 90's. That an assortment of entertainment is provided to assisted living members is commendable.

The Lott Facilities seem outstanding, the caregivers sincere and qualified and the residents lucky. Broadway To Vegas' curosity about this staged reading is based upon the official description of the production as received in a press release.

The Broadway To Vegas interest centers not on providing staged readings, but the subject matter in relationship to the audience.

Why aren't the staged readings being presented to the teen-age through adult residents in the other Lott facilities? It would not only provide a wider audience for promoting the play, but those residents are in a position to learn about Alzheimer's, be taught how to take better care of themselves and perhaps develop better relationships with their families. In other words, the younger group does the have power to change their lives. The older group only has the prospect of being emotionally hurt.

While the Assisted Care residents may enjoy plays of all types, there is a difference in watching a play with sadness or violence when that sadness or violence has nothing to do with them. Those plays would not be personalized and shouldn't open up old wounds.

For instance, cancer patients don't want to watch heavy dramas and shows about patients with cancer. Comedy Central is a favorite channel and so is watching reruns of old sitcoms. Though anecdotal and not scientific, I've personally known three people who suffered the painful agony of shingles. Prior to the shingles, the people who are different in many respects and don't know each other, never watched a lot of television and had tendencies to prefer serious drama.

During their bouts with shingles, they all suddenly started watching re-runs of I Love Lucy and became addicted to watching cooking programs.

In other words, when you're in a situation which is basically out of your control, you want diversion. You don't want to be hit in the face with what you already know.

The elderly, those who know the next door they'll walk through will be an eternal one, are all too cognizant about the fear and reality of Alzheimer's - including family feuds.

Discussing "ordinary hurts," the type that can brutally sting but are more or less common, may result in closure by confronting the situation.

If the person is responsible for most of their problems, then a positive learning experience can be achieved by having the person relive the experiences. That's why those going through treatment for alcohol and drug abuse spend substantial amounts of time talking about themselves.

A recent victim of a dreadful situation may initially desire to speak about it, in an attempt to gain a sense of perspective.

The person, who has lived through the horrific and managed to come to terms with the experience in their own way, should be left alone. If they want to speak about it, fine. To dredge up the event, is cruel. It can even cause the individual, who didn't have flashbacks or any type of functioning issues, to become tormented with the memories, develop sleep disorders, anxiety and depression.

If a person in custodial or assisted care, who has no possibility of having a better quality of life, is presented with entertainment which can trigger bad memories - what's the point?







Broadway To Vegas is supported through advertising and donations. Priority consideration is given to interview suggestions, news, press releases, etc from paid supporters. However, no paid supporters control, alter, edit, or in any way manipulate the content of this site. Your donation is appreciated. We accept PAYPAL. Thank you for your interest.





ART AND ABOUT


2013 PORTLAND MUSEUM OF ART BIENNIAL: PIECE WORK features 30 artists selected from nearly 900 applicants. On view October 3, 2013 through January 5, 2014, the Biennial will showcase more than 70 works, ranging in media from painting and drawing to photography and video. The exhibition is the PMA's eighth consecutive Biennial and the first to include a subtitle.

The goal of the exhibition is to explore one very strong, deep thread of contemporary practice that has relevance both regionally and nationally.

The subtitle Piece Work is derived from the exhibition's thematic approach. It is meant to evoke the traditional labor-based notion of artisans and factory workers who are paid "by the piece," but also to conjure the image in visitors' minds of "one thing after another," a seemingly endless repetition of making, passing, and making again.

For instance, artist Lauren Fensterstock meticulously assembles individually cut blades of paper grass to create a dark ornamental garden in the museum's gallery; Julie K. Gray arranges thousands of tiny plastic beads to create intricate geometric patterns that resemble cross-stitching; and Sage Lewis uses the laborious process of translation from one media to another - she prints, photocopies, and manipulates photographs of sculptural models before her work arrives at its final state.

While the artwork featured in Piece Work spans a broad range of media, the thread that connects the artists is their use of repetition, handcraft, and translation.

This year, the Biennial extends beyond the museum's main exhibition gallery to envelop the entire campus. Multiple works will be installed in the McLellan House, interacting with the historic architecture. The PMA's corridors and sculpture garden will also come alive with contemporary art.

The 2013 Portland Museum of Art Biennial: Piece Work will be accompanied by a solo exhibition in the PMA's Circa series, Amy Stacey Curtis: 9 walks. For this exhibition, the museum will show three existing video works from Curtis's oeuvre along with six new works, all using the theme of a walk near the artist's home.

The 30 artists selected include (*Denotes participation in previous Biennials): Kate Beck (Harpswell, ME), Matt Blackwell (Brooklyn, NY), *Allison Cooke Brown (Yarmouth, ME) (2005), JT Bullitt (Milbridge, ME), *Crystal Cawley (Portland, ME) (2001), Caleb Charland (South Portland, ME), *Lauren Fensterstock (Portland, ME) (2005), Alina Gallo (Portland, ME), Candace Plummer Gaudiani (Menlo Park, CA), Bryan Graf (Portland, ME), Julie K. Gray (Saco, ME), Gary M. Green (Waterville, ME),*Adriane Herman (2007), and Brian Reeves (Portland, ME).

Alison Hildreth (Portland, ME), Garrick Imatani (Portland, OR), *Joe Kievitt (Portland, ME) (2001, 2003, 2007), Jocelyn Lee (Brooklyn, NY and Cape Elizabeth, ME), Sage Lewis (Columbus, OH), Rahul Mitra (Houston, TX), *Duane Paluska (Woolwich, ME) (2003), Zach Poff (Brooklyn, NY) + N.B. Aldrich (Penobscot, ME), Abbie Read (Appleton, ME), *Justin Richel (Rangeley, ME) (2003, 2007), *Jason Rogenes (Georgetown, ME) (2001), Carrie Scanga (South Portland, ME), Marguerite White (Boston, MA), Aaron Williams (Queens, NY) and Michael Zachary (Boston, MA).

The Portland Museum of Art (PMA), Maine's premier art museum, showcases fine and decorative arts from the 18th century to the present.

SHUNGA: SEX AND PLEASURE IN JAPANESE ART

Torii Kiyonaga, detail taken from Sode no maki (Handscroll for the Sleeve, c.1785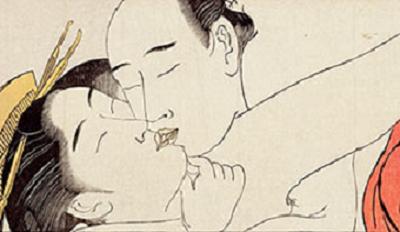 Produced from 1600 to 1900 and banned in Japan for much of the 20th century, these explicit and beautifully detailed erotic paintings, prints and books inspired Toulouse-Lautrec, Beardsley, Rodin and Picasso.

Mostly created by the artists of the ukiyo-e or 'floating world' school, these popular works were known as shunga, - literally 'spring pictures'.

They appealed to all classes in Japan for almost 300 years, and to men and women alike.

Frequently tender and humorous, they celebrate sexual pleasure in all its forms in brilliantly colored paintings and prints, culminating with beautiful and explicit works by iconic artists Utamaro, Hokusai and Kunisada.

Within Japan, shunga has continued to influence modern forms of art, including manga, anime and Japanese tattoo art.

The exhibition sheds new light on this unique art form within Japanese social and cultural history.

Parental guidance advised for visitors under 16.

October 3, 2013-January 5, 2014 at the British Museum in London.


SWEET CHARITY


PRINCE HARRY will attend the Sentebale 'Forget Me Not' Dinner in Dubai, UAE on Monday, October 7, 2013.

The Dinner will take place at the JW Marriott Marquis Hotel. The Al Jalila Foundation are partnering with Sentebale to raise funds to build Sentebale's Mamohato Children's Centre of Excellence in Lesotho.

The new center will allow Sentebale to expand the highly effective Mamohato Programme, which addresses the emotional and psychological needs of children living with HIV, and will mark the beginning of Sentebale's plans to expand, both in Lesotho and across southern Africa.


THE MUSIC GOES ROUND AND ROUND


LAURA BENANTI: IN CONSTANT SEARCH OF THE RIGHT KIND OF ATTENTION released on Broadway Records, shows the lady on the booklet cover purporting to appear naked except for holding an accordion - sends the message that the CD might be a tad bit quirky.

Tony award winning Benanti, who has a long successful track record as a Broadway veteran, may stoop to attention getting devices, but listening to this CD will make you glad you paid attention. Her voice is gorgeous and her patter is both clever and friendly.

Recorded Live at 54 Below, which has come to signify a superior product. CDs recorded at this New York City venue give cabaret a good name.

Born in New York City, she lived in a building "within spitting distance," she tells the audience as she relates being "very serious" and "a bit of an ugly duckling" as a child, who was intensely interested in musical theatre, which distanced her from other children.

She picked up her first Tony nomination for Best Performance by a Featured Actress in a Musical for her 1999 appearance in the Broadway revue Swing!. Considering she is lucky she isn't paralyzed, Benanti's ability to perform is remarkable. As theatrical stories go, Benanti has one of the most dramatic.

According to published reports, "in 2002, Benanti played Cinderella in the Broadway revival of Into the Woods, and received a Tony nomination for Best Performance by a Featured Actress in a Musical. During a mid-performance pratfall in Into the Woods, Benanti fractured her neck, herniating two discs directly onto her spinal cord and cutting off spinal fluid, a condition that sometimes leads to paralysis. The injury was misdiagnosed and Into the Woods producers asked Benanti not to mention her injury; when she began missing performances due to neck problems, rumors spread that Benanti was behaving unprofessionally, something that she calls "really hurtful." I had a serious injury and there was absolutely no way I could have done the show. I tried to. I tried to go back and do it but I physically couldn't.'"

"Benanti was eventually replaced in the show by Erin Dilly. Eight months after her initial injury, Benanti was rediagnosed and received surgery that could have damaged her voice but was successful, though as of 2005 she still experienced neck pain and myelopathy."

Three weeks after undergoing spinal surgery, Benanti started previews in March 2003 for the Broadway revival of Nine, in which she played Claudia, a movie star who inspires Guido, a director played by Antonio Banderas.

In July 2007, Benanti played in a three-week limited run of the musical Gypsy in the Encores! production at the New York City Center as Louise, alongside Patti LuPone as Rose and Boyd Gaines as Herbie. In March 2008, the production transferred to Broadway. Benanti took home the Tony for Best Performance by a Featured Actress in a Musical, a Drama Desk Award for Outstanding Featured Actress in a Musical, and an Outer Critics Circle Award for Outstanding Featured Actress in a Musical.

Benanti appeared in Woman on the Verge of a Nervous Breakdown which played on Broadway from October 8, 2010, until January 2, 2011. She received a Tony Award nomination, and won the Drama Desk Award and Outer Critics Circle Award for Best Featured Actress in a Musical for her performance.

In June 2013, Benanti was the soprano soloist in the San Francisco premiere of Andrew Lippa's oratorio, I Am Harvey Milk. Most recently she played Goddess in The Public Theater's musical adaptation of The Tempest, which was presented at the Delacorte Theatre from September 6 through 8, 2013.

From April 2 through 6, 2014, Benanti will star as Rosabella in the New York City Center Encores! production of The Most Happy Fella alongside Shuler Hensley and Cheyenne Jackson.

On December 5, 2013, Benanti will play Elsa Schraider in the NBC production of The Sound of Music.

Now she has delivered her first solo CD.

A soaring voice that reaches for the stars and leaves behind a trail of stardust that melodically weaves a spirited spell of enchantment - sometimes unusual - as in her playing The Ukulele Song, a ditty which she wrote. Her soprano can also become wistful, as well as taking on a mischievous edge.

The eclectic song mix includes standards such as the beautiful I'm Old Fashioned by Kern and Mercer and My Time of Day by Frank Loesser to songs written by the artist herself, as well as those penned by Harry Chapin, Maury Yeston, and Joni Mitchell.

Benanti's spoken welcome divulges that she spent the first years of her life living within that afore mentioned spitting distance of 54 Below, which leads into On The Street Where You Live, which she changed to On the Street Where I Lived.

A mix of Starry Eyed by Ellie Goulding and Video Games by Lana Del Ray is powerful.

Her clever patter is rewarded with genuine laughs. Benanti knows how to tell a story. Without giving away her punch lines, she recalls what happened on the school bus, how she dressed for Halloween and what she did in the apartment hallway. You get the feeling that if she wasn't a Broadway star, she be starring in a television sitcom.

She is joined by Todd Almond on Tilly's Aria/Frank and Tilly Make Love. Then Almond takes center stage in Todd Almond Explains It All, a brief explanation leading into Spring is Coming, also written by Almond.

She closes her set with Unusual Way from Nine, then returns for an encore, Model Behavior, her show stopping number from Women on the Verge of a Nervous Breakdown.

Produced and Mixed by Aaron Ankrum of Aerial View Studio in Minneapolis. Mastered by Greg Reierson Rare Form Mastering.

The musicians are: Todd Almond musical director, arrangements, piano, vocals and accordion. Laura Benanti ukulele, Brian Ellingsen bass, Ann Kelni acoustic guitar, electric guitar banjo, mandolin and Rich Mercurio drums.







SPREADING THE WORD


TWIRL AND SPIN an Imperial College London study led by Dr Barry Seemungal, has determined that ballet dancers develop differences in their brain structures to permit them to perform pirouettes without feeling dizzy.

The dancers suppress signals from the inner ear to the brain. In addition to dancers told to keep spinning, researchers hope their findings will help patients who suffer from e chronic dizziness. One person in four will experience chronic dizziness at some point in their life. They will be taught to "spot," a technique used by dancers to minimize head movement.

Training for ballet dancers includes instructions on how to be able to spin, or pirouette, rapidly and repeatedly. The technique is called spotting, in which the dancer focuses on a spot on the floor- as they spin. The dancer's head is the last body part to move and the first to stop.

In the study, published in the journal Cerebral Cortex, the team recruited 29 female ballet dancers and 20 female rowers of similar age and fitness levels.

The report stated: After they were spun in the chair, each was asked to turn a handle to time how long they felt like they were still spinning after they had stopped.

"Eye reflexes triggered by input from the vestibular organs were also measured. Magnetic resonance imaging (MRI) scans were also taken to look at participants' brain structures. Dancers' perception of spinning lasted a shorter time than rowers' - and the more experienced the dancers, the greater the effect."

Deborah Bull, a former principal dancer with the Royal Ballet, who is now the executive director of the Cultural Institute at King's College, London, told BBC Radio 4's Today program: "What's really interesting is what ballet dancers have done is refine and make precise the instruction to the brain so that actually the brain has shrunk. We don't need all those extra neurons."

CRITIC SYMPOSIUM part of the Gingold Theatrical Group's Bernard Shaw New York 2013 Festival, takes place Monday, October 7, at The Pearl in New York City.

Before becoming a playwright, Shaw began his life in the arts first as a music critics then as a dramatic critic. He chose to define arts criticism as an art form unto itself.

What is the role of arts journalism today?

Several journalists from the New York area explose the current role of what they do in an age of constantly evolving news outlets.

This panel will include David Cote and Helen Shaw (Time Our New York), Chris Jones (Chicago Tribune), Jason Zinoman (New York times), Linda Winer (Newsday), Jeremy Gerard (Bloomberg), with moderator Jeffrey Eric Jenkins.

Free but seating extremely limited. Reservations a must.

MARIA RIVAS the Painter and visual artist has been named the official artist for the 14th Annual Latin Grammy Awards. Rivas' commissioned artwork will be used as the official image for the world's premier Latin music event and will be the featured artwork on this year's invitations, show tickets, poster, and program book. Hailing from Venezuela and currently residing between Spain and Florida, Rivas works in the mediums of painting, plastic arts, graphic and fashion design, illustration, and oil and acrylic work. Her signature artistic style she refers to as "curvismo," which reflects her musical subject in a visual flexible way. Rivas' latest series titled American Jazz Greats, features interpretations on canvas of some of jazz music's most influential artists, such as Chet Baker, Miles Davis and Nina Simone.

The 14th Annual Latin Grammy Awards will be held at the Mandalay Bay Events Center in Las Vegas and will be broadcast live on the Univision Network on Thursday, November 2.

PLAYWRIGHT MARIO FRATTI has received the prestigious Capri Award for Forbidden Diary (Diario Prohibito), a novel written between 1948-50, when the playwright was a student at theUniversity Ca 'Foscari of Venice. It's about the horrors of the German invasion of Italy. Fratti was presented with the award September 26 before the Italian Parliament.

The work was discovered in an old suitcase, the pages faded and difficult to read.

Forbidden Diary is a controversial work and was finally published in September, 2013 by Grause (Naples). It tells of the difficult years after September 8, 1943 in L'Aquila (Fratti's hometown), the end of fascism and then the war, the conquest of freedom and the first years of democracy. In brutal prose, it tells of violence, torture and the rape the human dignity in that awful time for L'Aquila and Italy in general, bloodied by the Nazi occupation and the Republicans of Salò. The novel is also a literary testimony of the contribution of L'Aquila to the liberation of Italy from fascism. It includes, as an appendix, Fratti's drama Martyrs, about nine young freedom fighters, Fratt's friends and contemporaries, who were captured and shot by the Germans in 1943.

Fratti spoke about the book at a civic function in L'Aquila on September 18. The 2009 Abruzzi earthquake shattered that quaint medieval walled city, including the apartment near the town square where Fratti, an expatriate, had sentimentally maintained an Italian residence. He was active in relief efforts for the town and now treasures his remaining ties to it.

The book has not yet been translated into English.

Fratti's play, The Vatican Knows (about the kidnapping of that young woman), will be presented by Theater for the New City, NYC from October 3 to 20, directed by Stephan Morrow.

In the play, a young girl's fantasies about being fathered by the Pope lead to a brutal kidnapping. Fratti's play is inspired by a New York Times article of May 15, 2012 about the kidnapping of Emanuela Orlandi, daughter of an employee of the Vatican City State. Clues to the crime have led investigators in many different directions and the unsolved case has become a mystery of particular fascination to Italians.

The Times article mentioned that weeks after her disappearance, the Vatican received a phone call demanding the release of Mehmet Ali Agca, the gunman who wounded Pope John Paul II in 1981. Brooding on this, Fratti created a personal vision of a possible scenario in which terrorists plot to kidnap a young woman who lives at the Vatican to blackmail the Pope. The play savors the mystery and then looks beyond it.

Fratti's works, translated into 20 languages, have been performed in 600 theaters all over the world.


BABY PRINCE GEORGE TO HOST A PARTY
Prince William, Kate and baby George. Photo taken by Michael Middleton/Clarence House Release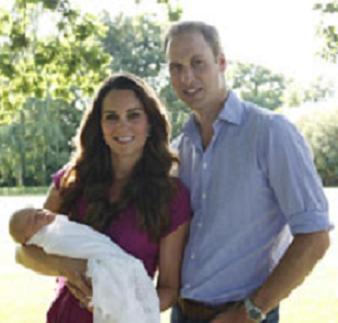 He might be a little young to actually host a party, but baby Prince George will be the center of attention when he makes an appearance at The Chapel Royal.

If you have to ask 'who is Prince George?' - glad you are out of your coma. The future most eligible bachelor on earth and eventual King of England is the subject of a press release.

"Their Royal Highnesses The Duke and Duchess of Cambridge are pleased to announce the christening of Prince George will take place on Wednesday, 23rd October at The Chapel Royal, St. James's Palace.

"Prince George will be christened by The Archbishop of Canterbury, the Most Reverend Justin Welby."

Since the baby's birth there has been the printed assumption that the christening location would be the Music Room at Buckingham Palace.

While several christenings have taken place in the Music Room, the baptism location is not carved in stone.

The last royal to be christened in The Chapel Royal was Princess Beatrice, while her sister Princess Eugenie was christened at the church of St Mary Magdalene, Sandringham, by the Bishop of Norwich.

Prince William and the Queen's three eldest children, Prince Charles, Princess Anne and Prince Andrew were all christened in the Music Room.

The christening of Lady Louise Windsor, daughter of Prince Edward and Countess Sophie, took place at the private chapel at Windsor, which is where Prince Edward had been christened.

The location for Prince Harry's christening was also in St Georges Chapel, Windsor. Queen Elizabeth, as Princess Elizabeth, was christened Elizabeth Alexandra Mary on May 29, 1926 in the private chapel at Buckingham Palace.

Princess Anne's children Peter Phillips was christened in the Music Room at Buckingham Palace while her daughter Zara Phillips, who is expecting her first child in early January, was christened in the Private Chapel, Windsor Castle.

No information was provided as to who will serve as Prince George's godparents or what the tot will wear, although it is expected to be a replica of the original Royal Christening Robe.

That creation, of fine Honiton lace lined with white satin, was made in 1841 for the christening of Queen Victoria's eldest daughter, Victoria, Princess Royal. In 1894 the robe was given by Queen Victoria to the Duchess of York (later Queen Mary), all of whose children were christened in it.

In the next generation it was worn by the children of King George VI, of Prince Henry, Duke of Gloucester, and of Prince George, Duke of Kent.

The children of The Queen and of Princess Margaret were christened in it, and it has subsequently been used for the christenings of all The Queens grandchildren and other Royal babies, including the grandchildren of Princess Margaret.

George will look adorable and no matter what Kate wears, she is expected to look stunning.


OTHER PEOPLE'S MONEY


NEW YORK CITY OPERA has begun plans to file for bankruptcy and shut down if a $7million money tree doesn't miraculously bloom by Monday, September 30.

The New York City Opera was founded 70 years and called "the people's opera" by Mayor Fiorello H. La Guardia. The company's inaugural performance was Puccini's Tosca, in 1944.

If no one steps in to save the company, Saturday night's performance of Mark-Anthony Turnage's Anna Nicole: The Opera about Anna Nicole Smith, will be the final performance performed by the troupe. ( See Broadway To Vegas column of September 15, 2013 )

"If we don't raise the money we will have run out of options," George Steel, the company's general manager and artistic director, said in a statement. "It is impossible for the company to produce opera without a way to fund it."

In early September a Kickstarter campaign was launched. As of Friday, September 27, 2013, the Kickstarter account indicated that $202,223 had been pledged. On Saturday that amount grew to $237,123 promised by 1,478 backers. The organization has also raised $1.5 million outside of the Kickstarter campaign, making the organization still short a little over $5 million.

THE LOVE BOATS a risque musical, based on the popular and family friendly television series, is reportedly sailing towards Las Vegas, according to a report in Variety.

The projected docking date is 2014. No venue was listed. Neither was a creative team. David Jacobsen is billed as the show's exec producer.

The comment of "reps for the show expect the project to begin pre-production soon," sounds a lot like a trial balloon to see if anyone with investment money shows interest.

THE FEW by Samuel D. Hunter. A world premier comedy directed by Davis McCallum.

In a small northern Idaho town, QZ keeps a struggling newspaper going by running personal ads from lovelorn truckers. When Bryan, her publisher and former lover, returns, the two must revisit the past and reconsider the roads their own long-haul journey has travelled. "A funny and bighearted play about our longing for connection and the barriers we place in our way."

The Few stars Gideon Glick as Matthew, Eva Kaminsky as QZ), Michael Laurence as Bryan and Jenny Bacon as the Voice of Cindy.

The production also features the voices of 17 San Diego residents, aged forty on up, who auditioned last July 21 to portray the lonely characters who place personal ads for the play's struggling newspaper via answering machine.

The creative team includes Dane Laffrey (scenic design), Jessica Pabst (costume design), Matt Frey (lighting design), Daniel Kluger (original music and sound design), Caparelliotis Casting (casting) and Annette Yé (stage manager).

The production, which contains strong language, will hold an Insights Seminar on Monday, September 30. That will feature a panel selected from the production's artistic company. A Post-Show forum will take place Wednesday, October 9, Tuesday, October 15, and Tuesday, October 22. At that time a discussion of the play will be held with members of the cast following the performance.

Previews began September 28 with the official opening slated for October 3 at the Old Globe in San Diego, CA.

THE SNOW GEESE written by Sharr White. Directed by Daniel Sullivan.

Starring Mary-Louise Parker.

"With World War I raging abroad, newly widowed Elizabeth Gaesling (Parker) gathers her family for their annual shooting party to mark the opening of hunting season in rural, upstate New York. But Elizabeth is forced to confront a new reality as her carefree eldest son comes to terms with his impending deployment overseas and her younger son discovers that the father they all revered left them deeply in debt. Together, the family must let go of the life they've always known."

Previews begin October 1, 2013 at the Samuel J. Friedman Theatre in New York City. Officially opens on October 24, 2013.

BETRAYAL written by Harold Pinter. Directed by Mike Nichols.

Starring Daniel Craig, Rachel Weisz and Rafe Spall.

"Emma (Weisz) is married to Robert (Craig), a publisher, but she has long had an affair with Jerry (Spall), a literary agent and Robert's best friend; as, in a brilliant device, time is regained, so the full complexity of their relationships comes to light."

Previews begin October 1, 2013 at the Ethel Barrymore Theatre in New York City. Officially opens on November 3, 2013.

ROOTS considered the remarkable centerpiece of Arnold Wekser's seminal post-war trilogy.

Directed by James Macdonald.

Starring Jessica Raine of Call the Midwife fame in the role of Beatie and Linda Bassett as her mother. They are joined by David Burke, Lisa Ellis, Ian Gelder, Nic Jackman, Michael Jibson, Carl Prekopp and Emma Stansfield.

It's 1958. Beatie Bryant has been to London and fallen in love with Ronnie, a young socialist. As she anxiously awaits his arrival to meet her family at their Norfolk farm, her head is swimming with new ideas. Ideas of a bolder, freer world which promise to clash with their rural way of life. The tale of a young woman finding her voice at a time of unprecedented social change.

Set design by Hildegard Bechtler. Lighting Design by Guy Hoare. Sound Designer is Ian Dickinson for Autograph. Video Designer is Dick Straker,

October 2 -November 30 at the Donmar Warehouse in London.

17th ANNUAL FALL FRINGE FESTIVAL presented by the Boston University of Fine Arts featuring new or rarely performed significant works in the opera and theatre repertoire, takes place October 4–27.

A collaboration between the Boston School of Music Opera Institute and the School of Theatre, the festival's mission is to produce new or rarely performed significant works in the opera and theatre repertoire, bringing performers and audiences together in unique theatrical settings.

Conducted by CFA's William Lumpkin with stage direction by School of Theatre Director Jim Petosa, this year's festival kicks off with Jonathan Dove's one-act opera, Siren Song, running October 4–6. Inspired by Gordon Honeycombe's novel, Dove first brought the extraordinary story of Dave Palmer to the Almeida Opera Theatre stage in 1994. A 70-minute work for five singers, an actor, and an orchestra of ten players, Siren Song is a bizarre, true story of a young sailor on the HMS Ark Royal who exchanges letters with a woman he believes to be a beautiful and successful model. As their romantic and passionate relationship develops, a meeting proves increasingly difficult to arrange; the character of Diana, the model whom Dave sees so vividly in his mind, does not exist.

Guest stage director David Gately will helm Nico Mohly's Dark Sisters, with music direction by Allison Voth, playing October 11-13. Premiered in 2011, Dark Sisters conjures an atmosphere of stifling oppression. The work focuses on five "sister-wives" in a polygamous Mormon compound, all married to a stern "Prophet" who uses the language of righteousness to hold them in fearful bondage.

The festival concludes with a presentation of the great American playwright Sam Shepard's Back Bog Beast Bait, October 22–27. One of Shepard's lesser known works, the one-act Back Bog Beast Bait follows a two-headed "pig beast" who is ravaging the Louisiana countryside. A terrorized mother summons Slim and his sidekick, Shadow, to slay the Beast. School of Theatre Assistant Professor Michael Hammond, a Broadway veteran and former faculty at Shakespeare & Company in Lenox, Massachusetts, will direct.

WHAT KIND OF GOD written by Steve Julian. Directed by Aaron Lyons.

Under the aegis of the world's largest religion, power and hypocrisy threaten to silence the faithful. The world premiere of a new play by KPCC morning host Steve Julian explores the price paid by victims of the Catholic Church sex abuse scandal.

Starring Brett Donaldson, Emily Faris. Steve Julian, Robert Keasler, Katherine McGehee.

What Kind of God? is the first play in a trilogy Julian is writing as part of a new social awareness campaign he calls Silence No One.

"I've found myself silenced by my higher-ups – first, as editor of my high school paper by the very priest whose molestation inspired this play, and again during the time I worked as a police officer," explains Julian. "This is my chance to give voice to others who were far more powerless in the face of authority than I ever was."

Currently the local host of Morning Edition on NPR affiliate 89.3 KPCC in Pasadena, Steve Julian attended an all-boy's Catholic high school. Although he has spent most of his professional career in radio broadcasting (not counting five years as a police officer), he continues to be active in theater and has written numerous one-act plays for DramaWest in Los Angeles.

Julian has already begun work on the second play in the Silence No One trilogy: This Means War examines the consequences of silencing sexual abuse against women and men serving in the military.

What Kind of God? began as a provocative one-act entitled Altarcations that premiered during the 2012 Hollywood Fringe Festival as a workshop project.

Performances through October 20 at the Lillian Theatre in Hollywood, CA.


WHO'S WHERE


RICHARD HOLBROOK in a musical tribute to Fred Astaire will focus on his talents as a gifted songwriter, excellent musician, and most of all, a superb interpreter of song. Among the composers featured in this show, whose music and lyrics were introduced by Fred Astaire, are Irving Berlin, George & Ira Gershwin, Jerome Kern and; Dorothy Fields, Howard Dietz and Arthur Schwartz, and Harold Arlen and Johnny Mercer. Accompanied by the Tom Nelson Trio. Directed by Richard Barclay, an Academy Award-winning documentary filmmaker and veteran Broadway and cabaret performer. Shows are October 6, 14 and 18th at Don't Tell Mama in New York City.

TODD ELLISON'S BROADWAY IN CONCERT featuring Todd Ellison; a 3-piece band; and Broadway singers Klea Blackhurst, Ross Lekites, Elena Shaddow, and Keith Spencer. Their program will include romantic songs from Phantom of the Opera, Man of La Mancha, and more. Sunday, October 6, 2013 at the State Theatre in New Brunswick, NJ.

PLYMOUTH PHILHARMONIC ORCHESTRA opens its season with a celebration of conductor Steven Karidoyanes. who is Celebrating 20! - 20 years as conductor of the Phil, and as such, the longest serving conductor in the Phil's 98 year history. Music from John Williams and Gershwin will lend a party atmosphere to this celebration-themed evening. The opening night party and concdert takes place Saturday, October 5, at Memorial Hall in Plymouth, MA.

ROD STEWART spends this week performing at the Hydro Arena in Glasgow, Scotland on Monday, September 30, following by shows on Wednesday, Friday and Saturday.

FLEETWOOD MAC entertains tonight, Sunday, September 29, at the LG Arena in Birmingham, England. On Tuesday the show is at the Arena in Manchester with Thursday's gig at the Hydro Arena in Glasgow, Scotland. Next Sunday, October 6, the tour stops at the Lanxess Arena in Cologne, Germany.

THE GATLIN BROTHERS can be enjoyed at the Oak Ridge Boys Theatre in Branson, MO October 1 and 2.

SATISFACTION: A ROLLING STONES TRIBUTE the international touring tribute show dedicated to the Rolling Stones, has been in production and touring since 2001 with over 1600 performance dates to its credit. It is billed as "the only full time touring show of its kind in the world." The likes of Mick Jagger, Keith Richards and supporting cast bring a colorful performance to over 50 years of classic hits. Three performances October 5-6 at The Downtown Cabaret Theatre in Bridgeport, Connecticut.




FINAL OVATION


MARJORIE GUNNER

Henry Winkler and Marjorie Gunner at an OCC event. Photo by Laura Deni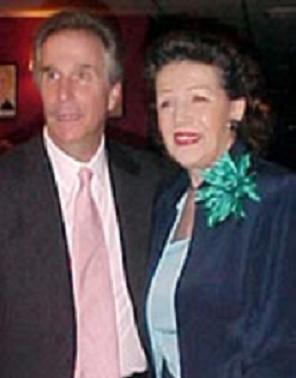 who served as President of the Outer Critics Circle for 25 years (1979-2004), died of natural cases on Saturday, September 21, 2013 in Washington, DC. She was 91.

Despite moving from New York City to be closer to a daughter, as President Emeritus she continued to attend all events and Award Parties of the Outer Critics Circle, which is the official organization of writers on the New York theatre for out-of-town newspapers, national publications, and other media beyond Broadway.

"Up until recently she came to New York to see and review plays, a remarkable feat considering she had a difficult time walking. She was a beautiful, great and spunky lady, and I will miss her friendship and her presence," stated current OCC President Simon Saltzman.

Devoted to the Outer Critics Circle, one year Marjorie even labored on to prepare and stage the annual Awards Party, despite suffering from an excruciatingly painful bout of shingles, which is when her health began to decline.

In addition to serving as President of the Outer Critics Circle, along with Liza Minnelli she was one of the first seven women admitted as members to the legendary Friars Club in 1988. As a theatre critic and reporter she started writing for Manhattan's Town and Village newspaper in 1966 and continued to write for several publications.

A devoted theatre reviewer, Ms. Gunner attended up to 8 shows a week almost every week. "It was the freezing cold winter of 2009 that finally stopped her. She just couldn't wait outside in the cold for a taxi," said her daughter Holly.

Born on March 29, 1922 in New York City, she graduated from the Julia Richman High School and attended Cornell University where she directed plays and acted on radio shows. She received her diploma from New York University with a major in Drama.

Under her guidance as President of the Outer Critics Circle, she transformed the organization's annual awards party into an informative, intelligent and star-studded event. She decided to have prominent theater people present the awards to the winners using a script mostly crafted by herself, prompting Helen Hayes bestowing an award to Baryshnikov to comment, "This is the most intelligent awards ceremony I have ever been to!"

Her funeral took place on September 24 at Riverside Memorial Chapel in New York City. A reception followed at Sardi's.

Married to Morris Gunner, she was widowed in 1966. She is survived by her daughters, Holly Gunner and Rochelle Gunner and three grandchildren.

JANE CONNELL Tony nominated character stage actress died September 23, 2013. She was 87.

She originated the role of Agnes Gooch in the Broadway production of Jerry Herman's Mame.

Connell played Gooch again in a 1983 revival of the show, again opposite Angela Lansbury. She was also one of the few players from the original staging who reprised her part in the 1974 film version.

She won a Tony Award nomination in 1987 for her performance as the Dutchess of Dene in Me and My Girl.

Connell also starred as Miss Hannigan in the lst and 2nd 1978 National Tours of Annie, including a stop at the Desert Inn in Las Vegas.

Connell made her Off-Broadway debut in the 1955 revival of Threepenny Opera, a long-running hit at the Theatre de Lys. In the London production of Once Ipon a Mattres, Connell starred as Winifred, the role that made Carol Burnett a Broadway star. Additional Broadway credits include New Faces of 1956; Drat! The Cat (1965); Dear World (1969), once again supporting Angela Lansbury; Lend Me a Tenor (1989); Crazy for You (1992); and Moon Over Buffalo (1995), starring Carol Burnett. Her last Broadway appearance was in the role of pianist Jeannette Burmeister in The Full Monty, succeeding Kathleen Freeman, who died during her run in the show.

Jane Sperry Bennett married actor and musician Gordon Connell. Jane and Gordon appeared together on Broadway in Lysistrata (November 1972), starring Meliba Mercouri in the title role. She appeared in New York City Center Encores! production of Call Me Madam (February 1995), and the Weill Recital Hall of Carnegie Hall concert presentation of Noel Coward's Sail Away (November 1999).

She is survived by her husband and their two daughters Melissa and Margaret.













Next Column: October 6, 2013
Copyright: September 29, 2013. All Rights Reserved. Reviews, Interviews, Commentary, Photographs or Graphics from any Broadway To Vegas (TM) columns may not be published, broadcast, rewritten, utilized as leads, or used in any manner without permission, compensation and/or credit.
Link to Main Page
---
Laura Deni



For the snail mail address, please E-mail your request.
CLICK HERE FOR COMMENT SECTION