! >
Broadway To Vegas
  
 SHOW REVIEWS CELEBRITY INTERVIEWS GOSSIP NEWS

| | |
| --- | --- |
| | |
ENGLAND NEEDS MUSICIANS AND DANCERS - - THE PRODUCERS OPENS IN BERLIN - - BROADWAY CAST RECORDING OF SHREK IS A FUN ROMP - - LONDON'S VERSION OF WAITING FOR GODOT STRESSES MUSIC AND COMEDY - - TYNE DALY AT FEINSTEIN'S - - SEATTLE OPERA CREATES REALITY SERIES - - DOLLY PARTON PENS NEW MUSICAL - - PRINCES CHARLES, WILLIAM AND HARRY PLUS A-LIST CELEBRITIES CAMPAIGN TO SAVE RAINFORESTS - - DONATE - - Scroll Down


Copyright: May 10, 2009
By: Laura Deni
CLICK HERE FOR COMMENT SECTION

GREAT BRITAIN ADVERTISING FOR MUSICIANS, DANCERS AND ARTISTS

Pack your bags - the motherland is calling.

It's not often that there are calls for orchestra musicians and dancers. Most openings are occasional and hard won.

Thus, when Great Britain began advertising for orchestra musicians and professional dancers the entertainment world took notice.

Government advisers from The Migration Advisory Committee (MAC) told ministers that orchestral musicians, visual effects and computer animation experts and professional dancers are three of the skills in greatest demand and advised Great Britain to fill the posts with workers from overseas.

Britain is now advertising these job vacancies hoping to attract skilled entertainment professionals - this when many in more traditional employment areas have faced unemployment. The MAC recommended that the UK give more work permits to the entertainment industry.

Officials were told that these "skilled migrant workers" are "needed to sustain the UK labor force even when unemployment in Britain head towards record levels."

THE MUSIC GOES ROUND AND ROUND

SHREK THE MUSICAL an entirely new musical based on the story and characters from William Steig's book Shrek!, as well as the DreamWorks Animation film Shrek, the first chapter of the Shrek movie series. The Broadway musical with a book and lyrics by Pulitzer Prize winner David Lindsay-Abaire. Music written by Olivier Award-winner Jeanine Tesori, who also helmed the cast album as producer, along with Shrek The Musical's sound designer Peter Hylenski as the album's co-producer.

The show stars Tony Award nominee Brian d'Arcy James as Shrek, Tony Award winner Sutton Foster as Princess Fiona, Tony Award nominee Christopher Sieber as Lord Farquaad, Tony Award nominee Daniel Breaker as Donkey and Tony Award nominee John Tartaglia as Pinocchio, Marissa O'Donnell is Teen Fiona, Adam Riegler is Young Shrek, Jennifer Cody performs as the Shoemaker's Elf, Duloc Performer, Blind Mouse. Jacob Ming-Trent plays Papa Ogre while Rachel Stern is Mama Ogre. Haven Burton is Sugar Plum Fairy and Gingy. The 19-tract CD also features the voices of Cameron Adams, Chris Hoch and Leah Greenhaus.

Once upon a time there was a little ogre named Shrek, who lived with his parents in a bog by a tree. It was a pretty nasty place, but he was happy because ogres like nasty.

On his seventh birthday the little ogre's parents sat him down to talk, just as all ogre parents had for hundreds of years before. The message simple - go away and don't come back.

It was his birthright - to live a lonely miserable life being chased by torch wielding mobs who want to kill him.

This CD captures the fun, exuberant romp that is Shrek. A delightful listen for both kids and grown-ups. Story of my Life by the Guard and Fairytale Creature is a high kick opener. Brian d'Arcy James sings the rousing Big, Bright Beautiful World while the talented Sutton Foster is a standout singing I Know It's Today. Christopher Sieber leads the cast in the high voltage What's Up, Duloc?; the hilarious Don't Let Me Go, sung by Daniel Breaker; and Freak Flag, featuring John Tartaglia and the entire company.

Morning Person is perky and Christopher Seiber offfers up two funny ditties, What's Up Duloc and The Ballad of Farquaad. Daniel Breaker as Donkey has it out with The Dragon when the dragon threatens to turn him into Donkey Pot Pie.

Another number that scores is I Know It's Today where Princess Fiona (Sutton Foster) along with Young Fiona (Leah Greenhaus) and Teen Fiona (Marissa O'Donnell) each describe how their lives were influenced by the fairy tales they had read. The comedic tune I Think I Got You Beat pits Shrek against Fiona with the two competing as to how each of them had a worse life.

The musicians include; Concertmaster: Antoine Silverman - Violins: Entcho Todorov, Suzy Perelman, Chris Cardona, Jonathan Dinklage, Sean Carney, Lisa Matricardi and Hiroko Taguchi - Celli: Jeanne LeBlanc and Anja Wood - Acoustic Bass: Bill Ellison - Flute: Anders Bostrom - Reeds: Charles Pillow, Jack Bashkow and Ron Janelli - Trumpets: Tony Kadleck and Bud Burridge - French Horn: Adam Krauthamer - Trombone: Bruce Eidem - Base Trombone/Tuba; Morris Kainuma - Keyboard 1; John Deley - Keyboard 2; T. O. Sterett - Guitars; Ken Berescia and Bob Baxmeyer - Electric Bass; Luico Hopper - Drums; Warren Odze - Percussion; Shane Shanahan - Music Coordinator; Michael Keller.

Shrek the Musical debuted at Seattle's 5th Avenue Theatre on August 14, 2008 in previews, opening September 10, and ran through September 21, 2008. The musical transferred to Broadway with previews beginning on November 8, 2008, officially opening on December 14, 2008. This original cast CD was recorded January 12, 2009 at Legacy Studios in New York City and released by Decca Broadway.



Broadway To Vegas is supported through advertising and donations. Priority consideration is given to interview suggestions, news, press releases, etc from paid supporters. However, no paid supporters control, alter, edit, or in any way manipulate the content of this site. Your donation is appreciated. We accept PAYPAL. Thank you for your interest.

ART AND ABOUT

PRINCE WILLIAM REOPENS WHITECHAPEL GALLERY
Artwork by Isa Genzken at the new Whitechapel Gallery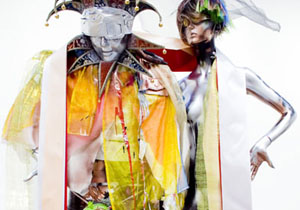 in London which is considered "the traditional home of radical art politics, cooler-than-cool exhibitions and the wilder shores of the avant-garde."

The gallery re-opened to the public last month, but the royal seal approval takes place on May 11 when Prince William officiates at the official opening. The second in line to the throne has some knowledge of art - he studied the subject while in university.

On display is Isa Genzken: Open, Sesame! by German sculptor Isa Genzken who immerses visitors in a series of environments on the theme of Oil. Like a three dimensional collage the pavilion presented a poetic culmination of the major themes in her work: the psychedelic qualities of industrial materials, architectural form, the loss of the natural world, the properties of color, and the energy and violence of western culture.

This is the first retrospective of a major European artist whose fusion of photography, paint, architecture and found objects into the realm of sculpture has influenced generations of younger artists. The show commences with early floor works from the 1970s and continues with a sequence of windows, rooms and buildings cast from plaster and concrete in the 1980s. Living and working in Germany and in New York, Genzken's column structures of the 1990s draw on the vertiginous, reflective forms of Manhattan skyscrapers, adapted in 2000 into proposals for improvements to the architecture of Berlin.

The exhibition also features elements from more recent installations such as Oil, 2007 and Ground Zero, 2008. They are created with toys, souvenirs, furniture, building materials - the stuff of consumer culture, arranged in associative scenarios that are in turn funny, poetic and disturbing.

Isa Genzken: Open, Sesame! is organized in collaboration with the Museum Ludwig in Cologne. Through June 21. 2009 at the Whitechapel Gallery in London.




SPREADING THE WORD


L.A THEATRE WORKS RECORDS SCI-FI DOUBLE BILL FOR RADIO

Peter Paige records in front of a live audience for LA Theatre Works' nationally syndicated radio series. Photo by Annie Appel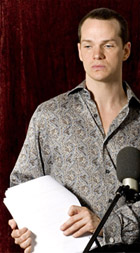 War of the Worlds by H.G. Wells, adapted by Howard Koch and The Lost World by Sir Arthur Conan Doyle, adapted by John de Lancie and Nat Segaloff.

Directed by Brendon Fox. Original direction by John de Lancie.

Starring Josh Clark; Kyle Colerider-Krugh, Peter Paige, Kirsten Potter, Kate Steele, Tom Virtue and Kenneth Alan Williams.

L.A. Theatre Works wraps up a 22-city national tour of this sci-fi double bill.

H. G. Wells' War of the Worlds is the "mothership" of all space invasions. Originally performed by Orson Welles' Mercury Theatre of the Air, this chilling 1938 broadcast of an invasion from Mars caused a nationwide panic.



Leonard Nimoy will lead a Q & A with the audience on Wednesday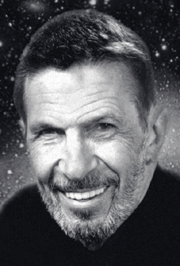 Arthur Conan Doyle's The Lost World is a rollicking adventure tale that follows a scientific expedition deep into the Amazon jungle - right back into the time of dinosaurs and cave men.

All performances are recorded to air on LATW's syndicated radio theater series, which broadcasts weekly on 89.3 KPCC and public radio stations nationwide.

After the Wednesday evening performance, actor Leonard Nimoy will be interviewed by L.A. Theatre Works artistic director and radio program host Susan Loewenberg for the recording, following which he will lead a Q & A with the audience.

Wednesday, May 13 through Sunday May 17. L.A. Theatre Works at the Skirball Cultural Center in Los Angeles.

RANDY NEWMAN the Oscar-winning American singer/songwriter and pianist screens and discusses How Green Was My Valley, a romantic evocation of life in a Welsh mining town where simple characters strive to live with dignity and virtue. Directed by John Ford, widely regarded as one of the most influential filmmakers of his generation, the film tells of the end of the Morgan family's way of life as seen through the eyes of the youngest son, Huw (Roddy McDowall).

The haunting, tragic masterpiece received five Oscars in 1942-for best picture, director, supporting actor (Donald Crisp), black-and-white cinematography, and art direction. It also features original music composed by Randy Newman's uncle, Alfred Newman.

Based on the novel by Richard Llewellyn. Also starring Walter Pidgeon, Maureen O'Hara, Anna Lee, John Loder, Sara Allgood, Barry Fitzgerald, and Patric Knowles. A Q& A with Randy Newman will precede the screening. Tuesday, May 19, 2009 at the Skirball Cultural Center in Los Angeles.

SEATTLE OPERA is creating a new reality-style video series chronicling the Confessions of a First-time Operagoer, and we're seeking a young adult to star as the host. If you know a little bit about opera but don't consider yourself a total opera geek, and have never before seen Wagner's Ring cycle, then Seattle Opera wants you!

The selected host will experience Seattle Opera from the inside out, participating in exclusive backstage tours, events, and conversations with the artists, crew, and General Director Speight Jenkins, all of which culminates in attending the Mt. Everest of all operas: Richard Wagner's Ring cycle. If you want an amazing opportunity to peek behind the scenes, meet the cast and crew that make opera happen, see the Ring for free, and ultimately star in a video series recording your experiences along the way, then apply today!

Applying is easy! If you are between the ages of 18 and 30, contact Settle Opera to complete a short, written application form and submit it along with a 1-2 minute video explaining why you should be the Confessions host. Or, starting at 5:00 pm, stop by Seattle Opera's Confession Booth in the main lobby at the May 15 performance of The Marriage of Figaro and let Seattle Opera film your 1-2 minute video explaining why you are the perfect "Confessions" host! No ticket required for entry. Application deadline is May 22 - Richard Wagner's birthday!


SWEET CHARITY


THE RAINFOREST PROJECT

Prince Charles is pictured with an animated frog sitting on the arm of the sofa. They are "discussing" the importance of saving the rainforests.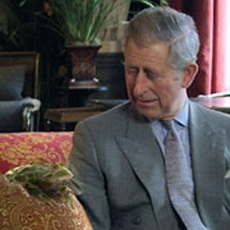 aimed at raising awareness of our impact on the planet has an A-list of supporters. Founded by Prince Charles, who has been an advocate of saving the planet before it became fashionable, has been joined by his sons, Princes Harry and William, and celebrities Robin Williams, Harrison Ford, Daniel Craig, sports star Pelé and others in launching a new save-the-rainforest campaign.

The campaign is remarkable in that it's the first time that royals have used the internet so aggressively - they are on Myspace and YouTube, for example - for a cause. Harry and William are being credited for pushing their father into the on line age. While the heir to the throne is not a computer geek, his offspring know the value of embracing the power of digital media.

There is a video, in which the Prince of Wales talks about why he's using the internet approach. The 90-second public awareness spot features Prince Charles appearing alongside his sons and an array of well-known faces including Harrison Ford, the Dalai Lama, Daniel Craig, singer Joss Stone and Robin Williams and children from around the world.



Robin Williams agreed to participate in this project while entertaining at Prince Charles' 60th birthday party.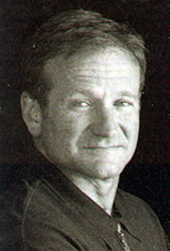 Each person in the film expresses their support for the halting of tropical rainforest deforestation, and is joined on-camera by an animated Argentinean Horned Frog. The animated frog, which prompts raised eyebrows from William and Harry when it makes a belching sound during the clip, was created by Framestore, the Oscar-winning creators of The Golden Compass. The frog serves as a symbol of the rainforest.

As the webcast was transmitted for the first time, the public awareness film was shown at a launch event, attended by Prince Charles at London's National Geographic store.

In order to make the campaign truly interactive, a digital application enables supporters to create their very own "mash-up" version of the film in which they can appear alongside the frog and well-known figures. The technology has been developed by Moonshine Media and will appear on a new campaign website created by Blue State Digital, the company which provided the proprietary software, as well as the online engagement strategies, for President Barack Obama during the US elections in 2008.

Ford, best-known for his roles in Indiana Jones and Star Wars, has campaigned for the environment for several years. He said: "What happens in the rainforest has an immediate and powerful effect on our lives. I believe it is our moral responsibility to protect the environment, to save what we can of the planet's resources for future generations and our children."

James Bond star Craig added: "I was prepared to support such an important issue."

Brazil sports legend Pelé said he thought the video was an opportunity to "think about the future and new generations".

Singer Stone said she "didn't have to think twice" about featuring in the video.

Williams added: "There are so many things in the rainforest that must be preserved - I believe it is an exquisite part of the world. It needs us and, much more importantly, we need it. Please help."

TOPANGA PHILHARMONIC ORCHESTRA celebrates its gala 30th anniversary with a concert of family fare to benefit programming at The Will Geer Theatricum Botanicum.

Conductor Guido Lamell of the Los Angeles Philharmonic Orchestra is joined by musicians of the Los Angeles and Santa Monica Philharmonic Orchestras, and Theatricum artistic director Ellen Geer weaves theatrical magic into the music with selections from the upcoming Mainstage Repertory Season that includes Julius Caesar and Cymbeline, by William Shakespeare, The Cherry Orchard by Anton Chekov and The Miser by Moliere.

A free student performance and open house with scenes, monologues and improvisation is open to the public prior to the concert.

Saturday, May 16 at The Will Geer Theatricum Botanicum in Topanga, CA.

MTC's ANNUAL SPRING GALA which takes place Monday, May 18, 2009 at Cipriani 42nd Street will be hosted by Tony Winner Christine Baranski.

Designed with entertaining in mind, this black-tie benefit event begins with cocktails and a silent auction, followed by dinner at and Gala Performance. This year's star-studded Gala will feature show-stopping performances by Broadway's most exciting talents, including the casts of the new musicals: 9 to 5: The Musical; Billy Elliot, Shrek The Musical, and West Side Story.

Gala chair is David C. Hodgson, General Atlantic, LLC. The Vice-chairs are: Peter Bridgman, PepsiCo, Inc., Joseph H. Gleberman, Goldman, Sachs & Co., Joseph T. Healy, Sextant Search Partners, LLC., Susan & Peter J. Solomon, Peter J. Solomon Company.

All proceeds from the Spring Gala support MTC's mission to produce the best new and contemporary plays and to provide arts education and outreach programs to thousands of students, teachers and family members each year.


DOLLY PARTON PICKS UP A TONY NOMINATION, AN HONORARY DOCTORATE AND PENS ANOTHER MUSICAL
Dolly Parton is the ambassador of Great Smoky Mountains National Park's 75th anniversary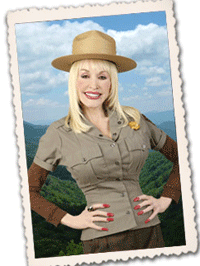 Last Tuesday Dolly Parton became a Tony-nominated songwriter for penning 9 To 5 The Musical, currently playing on Broadway. On Friday she became Dr. Dolly Parton, receiving an honorary doctorate from the College of Arts and Sciences at the University of Tennessee Knoxville. This is only the second honorary degree ever granted by the University of Tennessee and honored Dolly for her music and advocacy towards education.

Dolly delivered the commencement address - a 15-minute collection of words of wisdom based on her Dollywood Foundation motto of "Dream More, Learn More, Care More, And Be More!"

After the ceremony, she took part in a Q&A in which she disclosed how she learned of her the Tony nomination - Best Original Score (Music and/or Lyrics) Written for the Theatre. Dolly said she had turned on the television without realizing the nominations were being announced that early. When she heard her name she dropped her coffee and began screaming for her long time, trusted, personal assistant Judy Ogle to get out of bed because she'd been nominated for a Tony. 9 To 5 The Musical received a total of four nominations. Allison Janney picked up a nomination for Best Performance by a Leading Actress in a Musical, Marc Kudisch received his for Best Performance by a Featured Actor in a Musical and Andy Blankenbuehler took his for Best Choreography

Parton also told the press that while she hasn't been invited to host the Tony Awards - if asked - she would say - yes.

The day before Dolly learned she had been nominated for a Tony she accompanied the cast when they went into the Legacy Studio in The Big Apple to record the 9 To 5 The Musical original Broadway cast album.



Sha-Kon-O-Hey! which means Land of Blue Smoke! has performances through October 31 at Dollywood.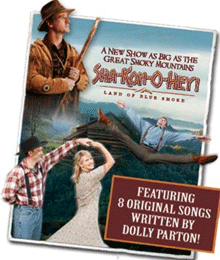 After picking up her honorary doctorate Dolly headed back to Pigeon Forge, where took part in the 24th annual Dolly Parton Parade - where an estimated 60,000 people annually gather to watch the DollyWood parade. Since this is the 75th anniversary of the Great Smoky Mountains National Park, Dolly wore a shimmering version of a park ranger's uniform. She also posed for pictures with Smokey The Bear as well as some human rangers before mounting the float - a snow-covered collection of mountains to celebrate the Smokies and her Sha-Kon-O-Hey musical.

Dolly's deep love for the Great Smoky Mountains inspired the eight songs she penned for her new Dollywood musical Sha-Kon-O-Hey. A muli-tasker, Parton composed Sha-Kon-O-Hey! at the same time she was putting notes to the page for 9 To 5: The Musical.

Broadway To Vegas saw the show both in Los Angeles See Broadway To Vegas column of September 21, 2008 and in New York. See Broadway To Vegas column of May 3, 2009

Sha-Kon-O-Hey! is the first time Parton has written numbers for a show at her theme park. The musical, which traces the history of the Great Smoky Mountains, pays tribute to the park during this year of its 75th anniversary. The story traces its early Indian culture to the arrival of European settlers who built log cabins there.

Friday night's premiere show was a benefit for the Great Smoky Mountains National Park.


GET WELL TO ...
LAS VEGAS MAGICIAN LANCE BURTON who broke his foot during last Thursday's performance at the Monte Carlo Hotel. He twisted his right foot when the master magician attempted to climb some steps.

Burton will undergo surgery Monday, May 11, on that foot and has been forced to cancel all shows through June 2.

Burton has been at the Monte Carlo in Las Vegas for the past 13 years and in performing over 15,000 shows in 30 years, this is the only time he had ever been injured.

Burton's injury comes less than a week after the untimely death of his friend illusionist Danny Gans.



THE PRODUCERS

Cornelius Obonya as Max Bialystock, Andreas Bieber as Leo Bloom, and Bettina Monk as Ulla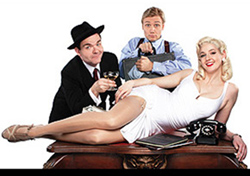 co-written by Mel Brooks and Thomas Meehan from the 1968 film of the same name. This glorious musical swept the 2001 Tony Awards. Now it is raising eyebrows in Berlin.

The original production directed and choreographed by Susan Stroman.

Resident director is Titus Hoffmann. Translation: Philipp Bloom (Lyrics), David Bronner (Additional Lyrics), Michaela Ronzoni (dialogues & dramaturgy). Regieassistenz/Vienna: Viktoria Schubert (German dialogue). Light Design/Vienna: Pia Virolainen. Sound Design/Vienna: Erich Dorfinger. Additional Gags and revision for Berlin: Titus Hoffmann.

Starring; Cornelius Obonya as Max Bialystock; Andreas Bieber as Leo Bloom; Bettina Monk as Ulla; Herbert Steinböck as Franz dear child; Martin summer slat as Roger de Bris and Rob Pelzer as Carmen Ghia.

The German description is listed as: "Relentless Klamauk, shrill, breath-taking speed-rich, diagonally, ingeniously tasteless, tuntig, funny up to the pain threshold, that can only one: Mel Brooks!"

This is the first time a German theatre has staged any production that features a singing and dancing Adolf Hitler. An Austrian company obtained the German-language rights and The Producers was staged to modern success at the Ronacher theatre in Vienna in 2008.

Theatre manager Falk Walter told the press: "I've been trying to get The Producers for ages. If there's any city in the world where it should be performed, it's Berlin. 'For one, this town was the root of all the evil. And it also happens to be the most tolerant and exciting city in Germany."

The Berlin production remains true to the original script. Walter's advertising campaign for the show has included stunts such as sending transvestites dressed in traditional Dirndl dresses to parties at the Berlin Film Festival last February, and putting up posters of a knock-kneed Hitler around the city. The show will feature the swastika on stage. However, all outdoor publicity has replaced swastikas with a vaguely pretzel-shaped image because German law forbids street displays of the Nazi symbol. A swastika displayed in public can result in a heavy fine or even a jail sentence.

Previews begin May 15 with the official opening set for May 17, 2009 at Admiralspalast Theatre in Berlin.

THE PRODUCERS also opens in America this week - at The Walnut Street Theatre in Philadelphia.

Not quite as risk taking as the above mention Berlin production - this mounting features Max Bialystock portrayed by Ben Lipitz and Leo Bloom is brought to life by Ben Dibble. Franz Liebkind is played by Jeffrey Coon and Amy Bodner is the amorous Swedish secretary, Ulla. Flamboyant director, Roger DeBris is portrayed by Jeremy Webb and his wispy little assistant, Carmen Ghia is Robert McClure.

May 12 - July 19 at The Walnut Street Theatre in Philadelphia.

WAITING FOR GODOT a new take on the classic by Samuel Beckett.

Directed by Sean Mathias. Starring Ian McKellen as Estragon (Gogo) and Patrick Stewart as Vladimir (Didi). With Simon Callow as Pozzo and Ronald Pickup as Lucky.

Design by Stephen Brimson Lewis. Lighting by Paul Pyant. Paul Groothuis is in charge of sound and Paul Warwick Griffin serves as Assistant Director.

When Samuel Beckett's Waiting for Godot exploded on to the London stage 50 years ago, it shocked as many people as it delighted. There had never been a play like it. Two tramps clowning around, joking and arguing, repeating themselves, as they wait through one day and then another, waiting for the mysterious Godot. This new take emphasizes the combination of music hall, poetry and tension - redefining what is possible in staging this classic. When McKellen and Stewart take their curtain calls, they perform a choreographed dance routine to Bud Flanagan's Underneath the Arches.

Performances at Theatre Royal Haymarket in London.

SISTER ACT

Patina Miller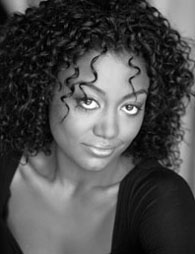 the London premiere of the new musical comedy based on the 1982 hit film of the same name.

Sister Act features a brand new score by 8 time Oscar winner Alan Menken. Lyrics by Glenn Slater. book by Cheri and Bill Steinkellner. Directed by Peter Schneider, who is the former President of Animation and Chairman of the Studio for the Walt Disney Company and is the man who spearheaded producing the stage version of The Lion King and brought Disney's Aida to Broadway.

Produced by Tony-winner Whoopi Goldberg and Stage Entertainment. Goldberg has been a hands on producer having even conquered her long standing fear of flying to jet across the pond to keep on top of this debut. As an aside, the multi-talented performer brings his talents to the 1,500 Encore Theatre at the Mirage Hotel in Las Vegas during Memorial Day weekend - May 22-23.

The production stars Pageland, South Carolina born and former All My Children cast member, 24-year-old Patina Miller as Deloris Van Cartier - the part Goldberg created in the film.

Also in the cast are Sheila Hancock as Mother Superior, Ian Lavender as Monsignor Howard, Chris Jarman as Shank, Ako Mitchell as Eddie, Katie Rowley Jones as Sister Mary Robert, Claire Greenway as Sister Mary Patrick, Julia Sutton as Sister Mary Lazarus, Thomas Goodridge as TJ, Nicolas Colicos as Bones and Ivan De Freitas as Dinero.

The ensemble comprises Vanessa Barmby, Amy Booth-Steel, Julian Cannonier, Ben Clare, Helen Colby, Kate Coyston, Jennie Dale, Jaymz Denning, Nia Fisher, Alison Harding, Paul Kemble, Debbie Kurup, George Long, Hugh Maynard, Jo Napthine, Aysa O'Flaherty, Landi Oshinowo, Verity Quade, Helen Walsh and Emma Woods.

Sister Act is described as; "When disco diva Deloris Van Cartier witnesses a murder, she is put in protective custody in the one place the cops are sure she won't be found - a convent! Disguised as a nun she quickly finds fans amongst her fellow 'sisters' but makes the wrong impression on the convent's strict Mother Superior. When she turns her attention to the convent's off-key choir, helping the nuns to find their true voices and breathing new life into the rundown neighborhood, her cover could be blown for good. With the gang giving chase, is time running out for Deloris? Or have they underestimated the power of her new found Sisterhood?"

The creative team also includes musical supervisor Michael Kosarin, choreographer Anthony Van Laast, set designer Klara Zieglerova, costume designer Lez Brotherston, sound designer Mick Potter, lighting designer Natasha Katz, musical director Nick Skilbeck, dance music arranger Mark Hummel, Orchestrations by Doug Besterman, with Andy Barrett serving as the electronic music designer. Sister Act has played engagements at the Pasadena Playhouse and Atlanta's Alliance Theatre. Previews began May 7 at the London Palladium with an official opening scheduled for June 2.

LUCKY GUY an original musical comedy with Book, Music & Lyrics by Willard Beckham. Directed and Choreographed by Warren Carlyle.

Come meet the down-home dreamers and low-down schemers of Music City, USA. Set in the colorful world of Nashville, Lucky Guy is billed as a is a laugh-filled look at the country music scene.

Watch out for the Queen of Country Music and the Biggest Used Car Dealer in town who will stop at nothing for a new hit record. They'll use every trick in the book to get the prize-winning singing cowboy and his song into their clutches. Will this devious duo prevail? Or will our hero end up a Lucky Guy?

Lucky Guy will feature a cast of ten including Gary Beach who won the 2001 Tony Award for Best Featured Actor in a Musical for his performance as Roger De Bris in The Producers. Beach earned Tony Award nominations for Best Actor in Beauty and the Beast and La Cage aux Folles. His other Broadway credits include 1776, Annie, and Les Misérables.

Music Director Antony Geralis. Music Supervisor & Orchestrations Todd Ellison. Scenic Design by Walt Spangler. Costume Design by William Ivey Long. Lighting Design by Ken Billington.

Goodspeed's Norma Terris Theatre May 14 - June 14, 2009, Chester, CT.

THE MAN IN BLACK – A TRIBUTE TO JOHNNY CASH starring Scott Keeton.

An 'awe-inspiring' celebration of the music, life and times of the legendary Johnny Cash. Scott Keeton, an actual distant cousin of the Cash clan, pays homage to the great Johnny Cash, the singer, songwriter and guitarist, who wrote more than a thousand songs, recorded numerous albums and performed from the 1950s until just before his death at age 71 in 2003.

Johnny Cash was awarded 14 Grammy awards and was inducted into the Songwriters, Country Music and Rock and Roll Halls of Fame. His hits include I Walk the Line; Ring of Fire and A Boy Named Sue, among so many others. Scott Keetonand his roadhouse blues band, will be joined on stage by Ashley DePascale as June Carter Cash.

Performances Friday, May 15-May 23 at the Downtown Cabaret Theatre in Bridgeport, CT.

ACCENT ON YOUTH by Samson Rapharlson. This first Broadway revival of the 1934 romantic comedy set in the world of the Broadway theatre, is directed by Tony Award winner Daniel Sullivan.

Tony Award winner David Hyde Pierce stars. The cast also includes Lisa Banes, Rosie Benton, Curt Bouril, David Furr, Mary Catherine Garrison, Byron Jennings, Tony nominee Charles Kimbrough and John Wernke.

Accent on Youth is billed as "a rollicking salute to love's possibilities, both on stage and off. Successful playwright Steven Gaye (David Hyde Pierce) is about to abandon his latest script, when his young secretary offers him new inspiration. With her as his muse, he stages the show on Broadway, only to learn, to his dismay, that the show's young leading man is being inspired by her too.

The creative team includes John Lee Beatty (scenic design), Jane Greenwood (costume design), Brian MacDevitt (lighting design) Obadiah Eaves (original music and sound design) Tom Watson (Hair & Wig Design) Thomas Schall (Fight Director) Roy Harris (Production Stage Manager) and Denise Yaney (Stage Manager).

Presented by the Manhattan Theatre Club in New York City.

THE WALLS a new play by Lisa Dillman. Directed by Megan Carney. A Steppenwolf Visiting Company Initiative.

The Walls crashes through the lives of women in three different time periods, seen through the lens of a contemporary young woman's struggle to both honor and escape her artist mother's dual legacy of fearless self-expression and psychosis.

This time-bending play is billed as "a riveting, surprising and sometimes humorous investigation of the effects of living near the blurry border between sanity and madness."

A project begun five years ago by Rivendell and developed through workshops and partnerships involving the national theatre community, The Walls will premiere May 13, 2009 in the Steppenwolf Merle Reskin Garage Theatre in Chicago.

THE GLASS MENAGERIE by Tennessee Williams. Directed by Gordon Edelstein.

Starring Judith Ivey, Josh Charles along with Patch Darragh and Keira Keeley.

In this fresh interpretation of Williams' haunting memory play, Tom Wingfield sits writing in a hotel room, trying to forge his memories into art.

But memory has a life of its own, and soon Tom's space is overtaken by the cramped apartment he once shared with his mother Amanda, his sister Laura, and unrequited dreams as fragile as Laura's collection of tiny glass animals. There, Tom relives the Gentleman Caller's visit – the night that changed his family forever.

May 13 - June 7 Long Wharf Theatre in New Haven, CT.

SPAMALOT

Being Mother's Day - Spamalot wishes everyone a Happy Udders Day.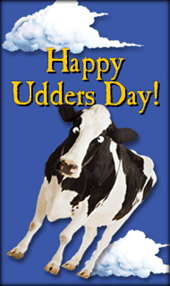 the Monty Python delight begins performances May 22 at the Golden Gate Theatre in San Francisco.

Thus far, Spamalot is the only Broadway show that Broadway To Vegas enjoyed more in Las Vegas than on Broadway.

We agree that you should hoof it on over to the theater and not miss this zany musical.

Winner of the 2005 Tony Award for Best Musical, Monty Python's Spamalot is the outrageous new musical comedy lovingly ripped off from the film classic Monty Python and The Holy Grail.

Directed by Tony Award-winner Mike Nichols, with a book by Eric Idle and music and lyrics by the Grammy Award-winning team of Mr. Idle and John Du Prez, Spamalot tells the tale of King Arthur and his Knights of the Round Table as they embark on their quest for the Holy Grail. Flying cows, killer rabbits, taunting Frenchmen and show-stopping musical numbers are just a few of the reasons audiences everywhere are eating up Spamlot.

Starring John O'Hurley as King Arthur. Merle Dandridge as Lady of the Lake. With Jeff Dumas, Ben Davis, Matthew Greer, James Beaman, Christopher Sutton, Christopher Gurr, Matt Allen, Graham Bowen, Nigel Columbus, Timothy Connell Cara Cooper, Lenny Daniel, Alexa Glover, David Havasi, Erik Hayden, Sarah Lin Johnson, Carissa Lopez, Jennifer Mathie, Lyn Philistine, Tera-Lee Pollin, Darryl Semira, Vanessa Sonon and Paul Wise.

Performances May 22-July 5 at the Golden Gate Theatre, San Francisco.




WHO'S WHERE


TYNE DALY who won a Tony Award for her performance as Rose in the 1989 Gypsy revival makes her first cabaret appearance May 12-16 at Feinstein's at Loews Regency, NYC.

BIG BAD VOODOO DADDY performing Wednesday, May 13, at Highland Park in Rochester, NY. On Thursday they are on stage at Turning Stone Resort in Verona, NY. Friday the show is at Infinity Hall in Norfolk, CT. On Saturday they appear at the Chesapeake Bay Blues Festival at Sandy Point State Park in Annapolis, MD.

CHRIS BOTTI in the spotlight Wednesday, May 13, at the Grand Opera House in Wilmington, DE. On Thursday he'll be blowing his own horn at the Bergen Performing Arts Center in Engelwood, NJ. He'll be hitting all the right notes Friday at the Count Basie Theatre in Red Bank, NJ and on Saturday he can be enjoyed at the Stanley Theatre in Utica, NY.

ELTON JOHN AND BILLY JOEL entertain at the Qwest Center in Omaha on Tuesday, May 12. On Thursday the superstar duo will be at the Scottrade Center in St. Louis. Saturday finds them at the Sommet Center in Nashville.

JIMMY BUFFETT gets the Cricket Wireless Pavilion in Phoenix bouncing along on Thursday, May 14. On Saturday the party is at the MGM Grand Garden in Las Vegas.

THIRD EYE BLIND in the spotlight May 12, at the Stamford Center for the Arts in Stamford, CT.

ANDREA MARCOVICCI Join three-time Oscar winner and six-time Tony nominee Stephen Schwartz and Grammy winner Julie Gold, along with other noted composers including Francesca Blumenthal, John Bucchino, Craig Carnelia, Babbie Green and Christine Lavin as they celebrate Andrea Marcovicci's dedication to the Great American Songbook. Ms. Marcovicci will perform classic standards from Irving Berlin, Cole Porter, Johnny Mercer and more. Her mother, Helen Marcovicci, will join her to celebrate her own 90th birthday. With musical direction by Shelly Markham. Saturday, May 16, Town Hall in NYC.




PIFFLE AND PROFUNDITIES


WE HAVE WINNERS ( See Broadway To Vegas column of April 26, 2009 for contest rules ) Thomas Pickett of Detroit has won the Jimmy! CD and Naomi Morgan of Atlanta, GA has won the Let It Ride CD. Thank you all for entering. Next week the winners of New Faces of '52 and New Faces of '56 CDs will be announced.

Next Column: May 17, 2009
Copyright: May 10, 2009. All Rights Reserved. Reviews, Interviews, Commentary, Photographs or Graphics from any Broadway To Vegas (TM) columns may not be published, broadcast, rewritten, utilized as leads, or used in any manner without permission, compensation and/or credit.
Link to Main Page
---
Laura Deni


CLICK HERE FOR COMMENT SECTION